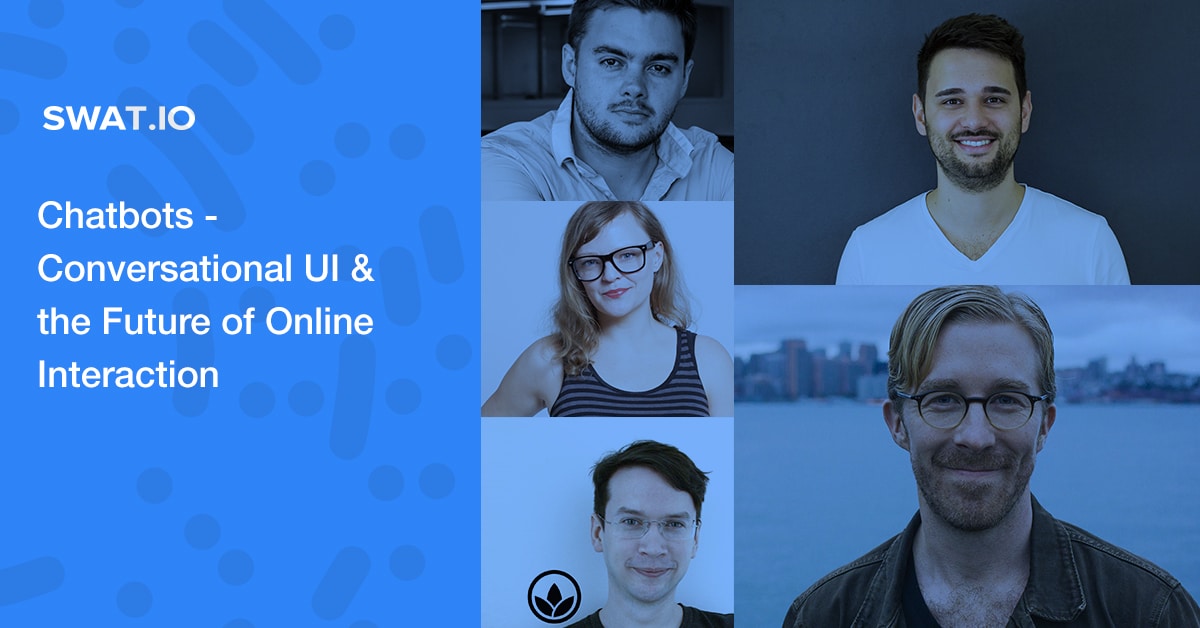 Free eBook: Chatbots – Conversational UI and the Future of Online Interaction
The numerous chatbot platforms and countless bots that have been launched in the past year alone indicate a revolution in how we're interacting with software is upon us. These computer programs inhabit messaging services that we're extremely familiar with, and enable both individuals and companies to interact with their audience in new ways. To provide a clear overview of what bots are and what they can be used for, we've written an eBook titled Chatbots – Conversational UI and the Future of Online Interaction that includes (nearly) everything you've ever wanted to know about bots but were afraid to ask.
A Brief Look into the Past and Present of Chatbots
Chatbots aren't exactly a new thing. In fact, they've been around for half a century. In the introductory section of the eBook we take a brief look at the early iterations and the purpose they served. While there's no denying that more recent bots are far more technologically advanced, early conversational software interfaces were nothing short of impressive, with some of them even being capable of passing the Turing test, at least temporarily.
Chatbots – Conversational UI & the Future of Online Interaction
Download our eBook and learn about the history of chatbots, the most relevant messaging platforms, innovative use cases and best practices from international companies. We've included interviews with 5 experts in chatbots and conversational UI. Find out how chatbots are changing online interaction for both individuals and businesses!
The way chatbots work may seem like a mystery to some, especially since they're able to provide instant answers to many of a user's questions and queries. In fact, there are two possible approaches to ensure a chatbot handles queries correctly, either by relatively static decision-trees, or by utilizing some sort of artificial intelligence to learn along the way.
But what type of personality should a chatbot have? Should it follow the same tone of voice as used in branding, or should companies opt for something entirely new? Regardless of a company's choice, the way the chatbot's conversational flow is designed will influence if it can pick up pieces from the previous conversations and use them for the better or worse in future ones.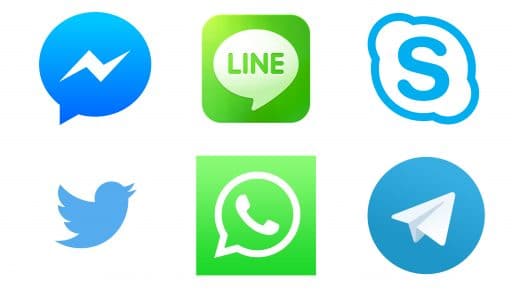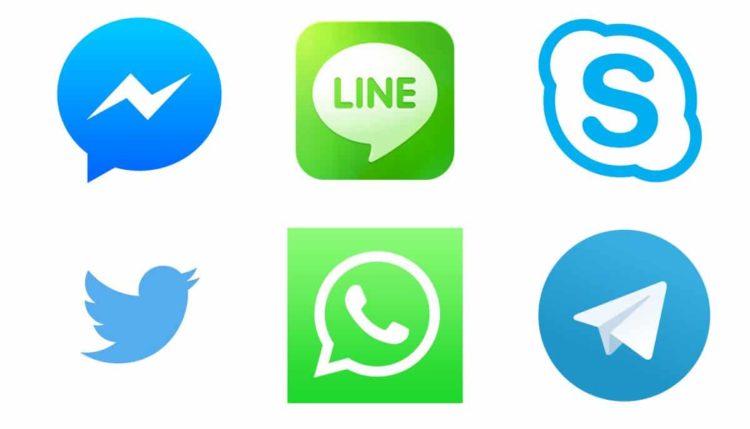 Next, we analyzed all currently available platforms and the mechanisms employed for making "first contact" with a bot. Each platform takes a different approach to bringing users and bots together and ultimately focuses on a broader or narrower audience that's delimited geographically or by age.
Use Cases and Best Practices
Chatbots or apps? That seems to be the question in everyone's mind. Will the former completely replace the latter or are there types of apps that will survive the transition? Whichever the case may be, the saying "there's an app for that" could soon be replaced by "there's a chatbot for that!"
The use cases we've included should give you an idea about the industries that chatbots call home. Everything from eCommerce and productivity software to healthcare and the publishing industry could become better either by complementing the main product or service with a chatbot, or simply leaving it to handle all transactions. The fact that Facebook recently enabled payments through Messenger hints at the fact that there's no limit to what chatbots could do in the future.
As for best practices, we took each of the industries listed in the previous section and talked about a chatbot that's relevant to them. You'd be surprised how creative companies need to get in order to stay ahead of the competition, especially since there are tens of thousands of chatbots already available in the wild. Need a hint? It's all in the experience. Publications, travel aggregators, delivery companies and even video game development studios have all found a way to personalise the information users receive, all while providing better customer service.
Speaking of customer service, we've dedicated an entire chapter to this topic, since we feel that it's one of the most important areas that could benefit from chatbots. Here you'll also find out if and how bots might work together with humans to provide customer support.
Bringing In the Experts
As with our last eBook on Snapchat, we didn't stop at our own research. We also wanted to see what industry experts think about how bots should be developed, what their preferences are in terms of platforms and specific chatbots, and how they see the future of conversational user interfaces.


The experts we've talked with are Chris Messina, Developer Experience Lead at Uber, Bernhard Hauser, CEO & Co-founder of oratio, Barbara Ondrisek, Co-founder and CTO of Like a Hipster, Matt Schlicht, Founder and Editor of Chatbots Magazine, and Thomas Schranz, Co-founder and CEO of Blossom.
Want to find out what every one of them had to say about the rise of the chatbots? Since each of them comes from a different background, and hence has a different perspective on bots, the whole material provides a rather eclectic experience. Download Chatbots – Conversational UI and the Future of Online Interaction and let us know what you think of these programs' attempt to take over conversational user interfaces!
Efficient Social Media Communications With Swat.io