Videos play an increasingly important role in Social Media Marketing. Whether you want to raise brand awareness, foster interaction with your followers, or grow the number of conversations, videos are more effective than all other formats.
Our tips will help you in producing successful Social Media Videos and tapping their full potential.
Current figures on Social Media Videos
Experts have been pointing out for years that videos are content king. Renderforest has put together some numbers that illustrate this point:
Facebook users watch 100 million hours of video content per day on the platform

YouTube users consume a total of 5 billion videos daily

Making use of videos increases companies' revenues by 49 percent on average

40 percent of users perform an action after having watched a video

64 percent are more likely to buy a product after having watched a video
In short, video content pays off – a particularly useful fact when taking into consideration that it takes neither heaps of money nor the use of intricate technology to create successful clips.
1. The right platform
Social Videos can be published on all major platforms nowadays. It may be smart to include more than one platform into your Video Content Marketing in order to increase your reach and maximize your campaigns' impact. Ideally, choose those platforms where it's easiest to reach your target group.
Apart from that, different platforms offer different opportunities in terms of content. We have put together a quick overview as a general guideline:
Facebook: short videos for quick consumption, along with live videos

Instagram: short, visually stunning videos, especially suitable for looks "behind the scenes" of a company, employee testimonials or interviews, and Stories

YouTube: longer content, instructional videos, video series

LinkedIn: Case studies, testimonials
For one thing, these focus areas depend on the given platform's specifications. Additionally, they have to do with the kinds of topics that are significant on each platform, the users who are there, and which expectations these users have.
On LinkedIn, for the most part people will not expect to be entertained – in sharp contrast with Facebook, for example. On Instagram, visual qualities are at the center of attention. If people have a little more time on their hands and want to dig deeper on a subject, they will go to YouTube. Which brings us right to the next point.
2. The ideal length
Choosing the right platform is also crucial when it comes to the length of your videos. In most cases, and especially on platforms such as Instagram or Facebook, less is more as far as videos are concerned. This is due to the fact that users generally aren't keen on checking out longer content. Additionally, shorter videos are more suited to being watched on the go, on mobile devices.
Experts disagree on the perfect length of videos, but a number of studies suggest to keep your Facebook videos shorter than two minutes. Instagram videos have a maximum length of 60 seconds, but some suggest that limiting yourself to 30 seconds is even better.
In any case, finding out for yourself which lengths work for your content and community is worth your time and effort. Longer content with greater depth should be reserved for YouTube and LinkedIn.
3. Using the first few seconds
No matter how long your video finally turns out to be, the first few seconds are key. This is where the audience decides whether to keep on watching or move on to the next piece of content.
Keep this fact in mind and pay extra attention to it when creating videos. Try to engage your audience right from the start, refrain from detours and come straight to the point instead.
4. The right format
For choosing a platform, the length is not the only relevant factor. The format plays a major role, too. On Instagram, the following formats work best: 16:9, 1:1, or 4:5. On YouTube, 16:9 is best.
Generally, the previously discredited portrait format is gaining popularity due to it being ideal for watching videos on smartphones. In a study by Facebook, 65 percent of respondents said they find brands who work with vertical videos more innovative.
In addition, various platforms come forward with new features regularly, e.g. 360-degrees-videos, or even AR. In order to keep your community engaged and interested, extend your repertoire to include a variety of those new features.
5. Tell stories and evoke emotions
Right now, storytelling is sometimes made out to be the be-all and end-all in Social Media Marketing. This might not be true in all cases, but for Social Media Videos, it most certainly is a key component. After all, Social Videos lend themselves perfectly to telling stories that evoke emotions.

Neuroscience sheds light on why storytelling is so very important for marketers. Experts have pointed out years ago that it leads to the brain releasing the "attachment hormone" Oxytocin, which does what the name suggests – fostering attachment, ideally between your viewers and your brand.
Psychological findings are a great support for your Social Media Marketing. Download our e-book "The Psychology of Social Media Marketing" for free right now, and learn how to better understand your target group and their needs.
The Psychology of Social Media Marketing
Download our eBook to understand the benefits of applying psychology principles to social media marketing! Learn what works on every specific platform and how you can use psychology to convert and satisfy your community on social media. With a better understanding of your audience's behaviour, you'll able to target your strategies and campaigns far more effectively!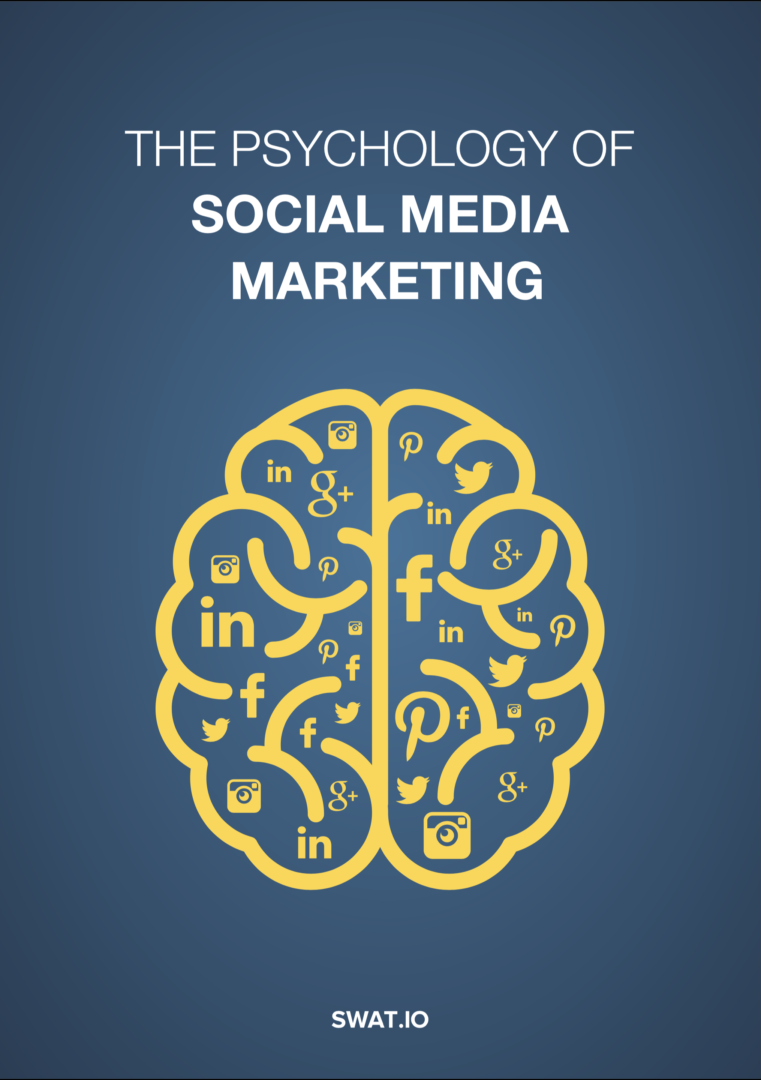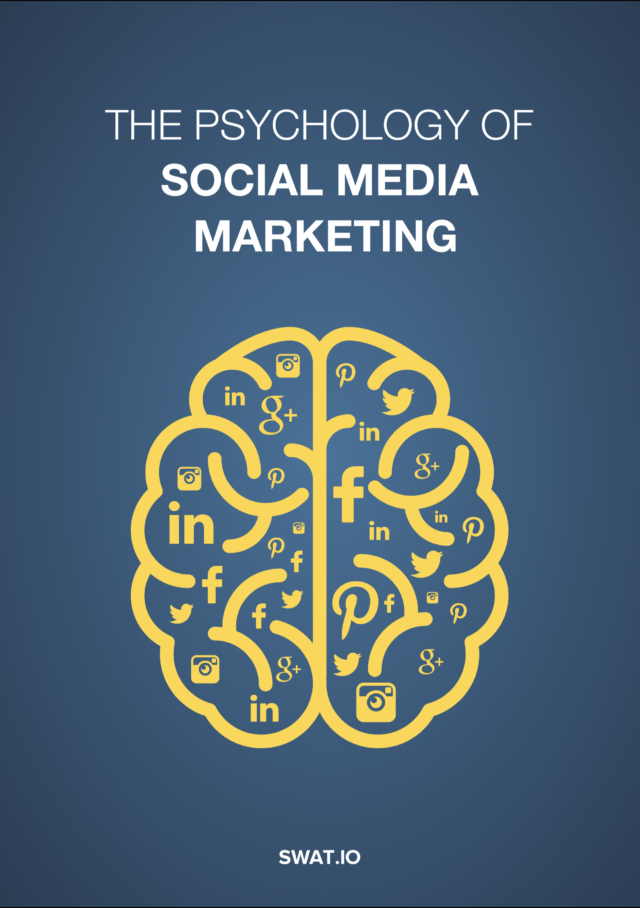 6. Provide added value for your users
Apart from great stories, videos are especially successful when they feature useful information and answers to pressing questions. A number of formats can be used for this:
Instructions and How-to-videos
Expert interviews
Live videos in which your employees or external experts answer your community's questions
The above examples have in common that they represent your company as the expert in your field, provide valuable know-how to your audience, and foster trust. This makes them particularly well suited for raising brand awareness.
7. Make it high quality
The best instructional videos are useless if the images are shaky and the voice barely audible. Along the same lines, it is to your disadvantage if you want to shine a spotlight on your products by way of an Instagram video, and the product looks like out of a thrift store's discount section in the finalized clip.
As a rule, keep in mind: quality over quantity. However, this does not mean that glossy videos will lead to certain success in Social Media. Clips recorded on a phone may sometimes be the better choice. They come across as authentic, give your content a personal note, and help you evoke emotions. Though of course that's only true if the form fits your content, meaning that a spontaneous live video streamed directly from a phone is highly effective in showing the daily work at your company. A product presentation or storytelling video requires more time and effort in terms of production and editing.
There are lots of tools available for creating and editing Social Media Videos, which is why we have compiled a handy list of particularly useful tools in our blog post "The 16 Best Video-Tools for Social Media".
8. Use subtitles
With more and more people watching videos on the go, the number of people watching videos without sound increases – in public transport, at work, or at the doctor's office. Videos on Facebook, Instagram, and Twitter are automatically set on mute when they are on autoplay.
That is why subtitles are key for Social Media Videos. They enable your audience to engage with what's being said even when there is no sound. Subtitles in other languages give you access to viewers abroad, without paying for costly synchronization. Increasingly more young people are hard of hearing, meaning they won't be able to listen to your video properly in noisy surroundings. As a result, adding subtitles will give you a significantly higher reach.
9. Don't forget the Call to Action
In product descriptions and other online texts, the Call to Action is pretty much a staple by now. For videos however, it tends to be overlooked, even though it fulfills a crucial function in content marketing through videos: if the Call to Action is missing, the viewer doesn't know what to do next. This is exactly how you may lose a potential lead or customer.
There are various ways of incorporating a Call to Action in a video, depending on the platform and video format. You can add it to the ending card of your video, or in between. It can also be put in the description of a video. For Facebook Ads in particular, there is a button to do exactly that.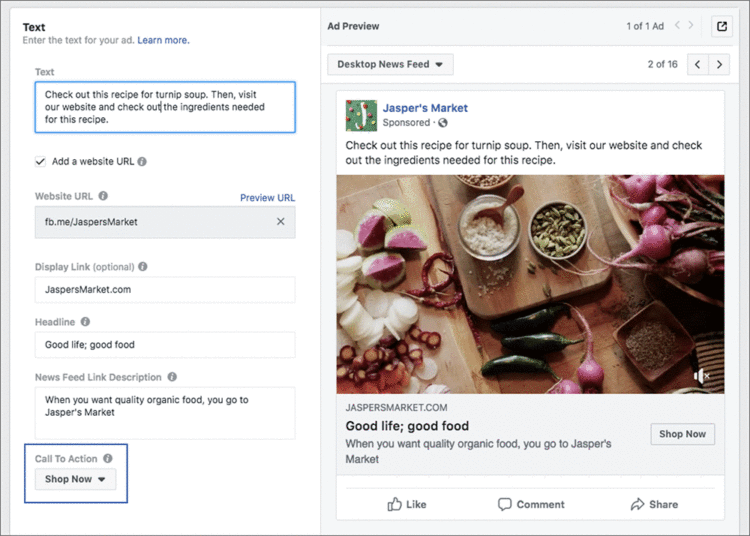 However, you should keep the video format and goal in mind here, too. For some storytelling videos, a subtle hint at your brand at the end of the video may be best.
10. Use Live Videos
One Social Media Video format has noticeably gained traction recently: Live Videos. Originally popular on YouTube, they have become an asset on other platforms too in no time.
Their popularity can be attributed to a number of reasons:
Live Videos are short-lived in contrast to most of the other content formats on Social Media platforms. Consequently, they appear more valuable to users.
Watching a Live Video has an event character, ideally fostering a sense of community.
Live Videos seem more authentic than carefully edited clips due to their imperfection and spontaneity.
Live Videos can be produced at a small cost and are versatile, which makes them especially attractive for companies. They are particularly useful for
Expert interviews
Q&A formats with community participation
Events
Live sneak peeks into a company's daily work routines
With all those advantages of Live Videos in mind, don't forget about some drawbacks they have: especially when allowing for community participation, situations and difficulties can be hard to foresee. Consequently, a little bit of courage to take risks is equally as important as thorough planning.
11. Create Animated Videos
A popular alternative to videos featuring actual people are animated videos. Animations have their specific advantages too:
With the right tool, they are rather cheap to produce.
They are perfectly suited for presenting complex issues in an entertaining and accessible way.
Many people associate animations with cartoons, and therefore think of them as fun and entertaining.
Even though they are gaining popularity, animated videos are still somewhat of a rarity. This makes it easy to attract attention by using them.
Animations are mostly used for descriptive videos, but can also be used for product presentations and other formats in Video Content Marketing.
12. Tips for finding great content
Now you know everything about how to create amazing Social Media Videos – but what about the actual content? There are several strategies to kick your creative thinking back into gear when you find yourself in a rut.
Do you have a blog? Take a look at the posts that performed particularly well, and consider turning them into videos.
Focus on the problems and questions your customers bring up in conversations with customer service. They can be a great starting point for How-to-videos or expert interviews.
Check out your competitors. Which content works particularly well for them?
Think about product launches and events of the near future, and whether they could be presented in video format.
In any case, Social Videos are consistent with other content formats in Social Media Marketing, in that the starting point and main focus of your endeavors should be your target group. The more you focus on their wants and needs, the more successful your Social Media Videos will be.
There is no reason to not get into videos right now
Despite all the statistics proving how well Social Media Videos are performing, there are still many companies that shy away from producing video clips for Facebook and Instagram. This neglect is often rooted in fear of the technical intricacies of such a production.
All that even though making Social Media Videos has never been so easy. If you consider our tips, focus on your target group, and plan your content, you're already halfway there. With these prerequisites in place, depending on the platform and video format, all it takes to get started is a smartphone and a tool for a couple of Euros per month, in order to reap all the benefits of Video Marketing. What are you waiting for?
Schedule your personal Demo