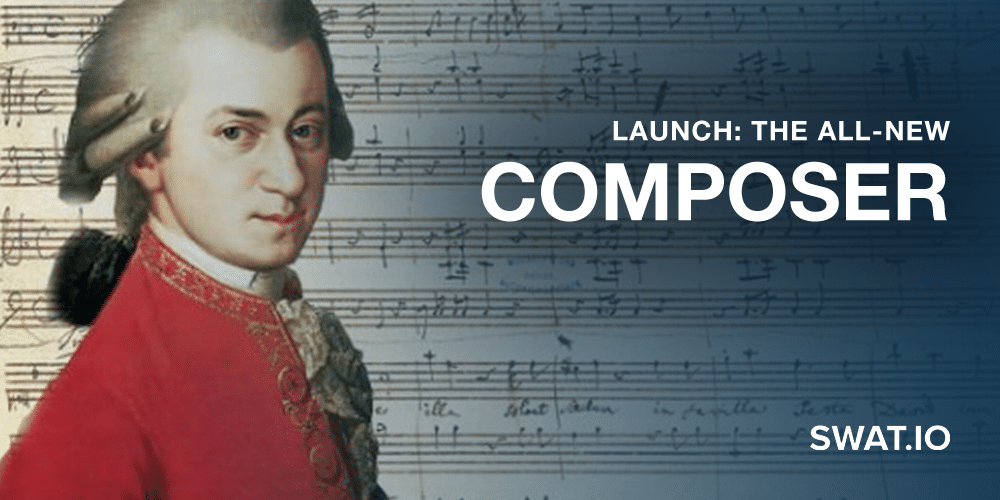 Launch: The All-New Swat.io Composer!
It's been a while since we've had some major announcement on product updates here on the blog (we regularly post smaller improvements on Facebook, Twitter and of course http://status.swat.io). So, you might ask: has the Swat.io development team been on hiatus? Obviously, the answer is a loud and clear "no", as I'm going to prove with this extended update on one of the most extensive relaunches we did in the history of Swat.io! 🙂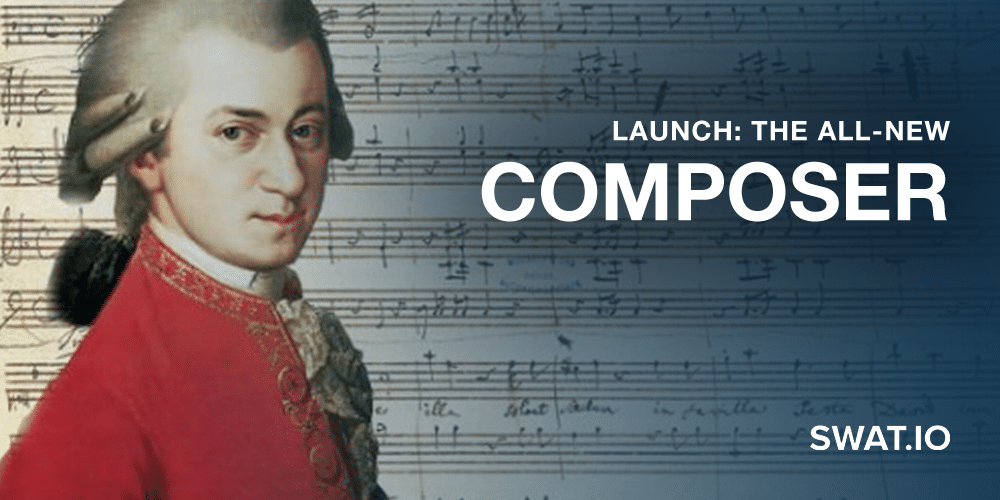 You probably guessed it, we've been rolling out a complete relaunch of what is arguably the most important user-facing feature of Swat.io: Composer! During the past few weeks, we not only reworked the user-interface, making it easier & faster to create new posts than ever, but also added a plethora of new features which I want to introduce here. Let's get started!
Photo Albums…
Publishing photo albums to Facebook has been a highly requested feature from our users for quite some time (*cough*). Today the wait is finally over, as our relaunched Composer offers full support for this post type! Add pictures with "Choose file…" or select several files by holding the SHIFT-key. Enter album title, location and add individual picture captions (optional) – done!
Tip: Hover on each image to delete pictures from the album!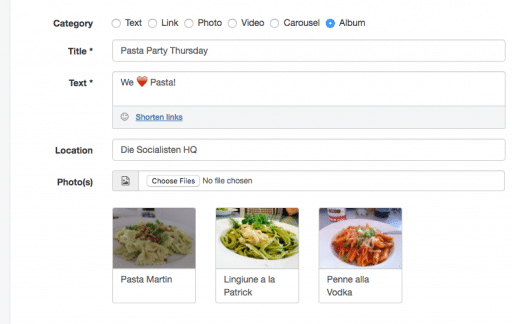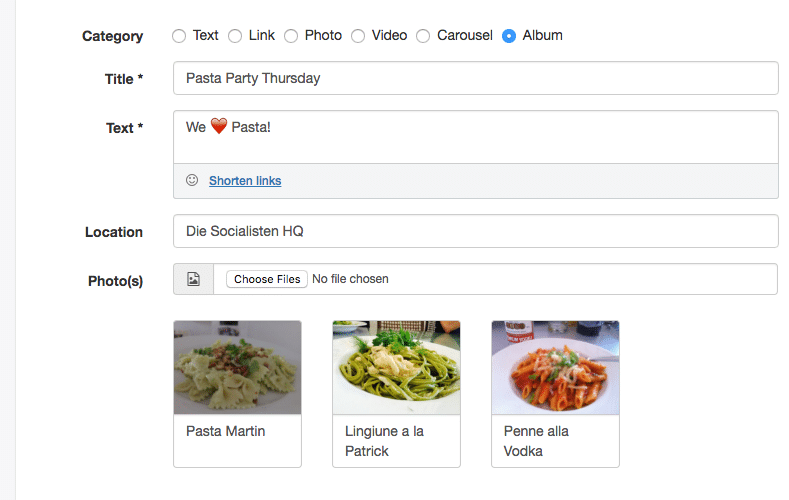 …& Carousel Posts for Facebook
And if that's not enough, Composer now supports Facebook carousel posts as well! Add up to 5 links and customize title, description and thumbnail. Notice the red-coloured counter in the bottom right of each input field? That's the number of characters entered, and it should help you optimising the length of each string (we've decided against implementing a hard limit here, since Facebook displays different amounts of text depending on the platform, mobile etc.).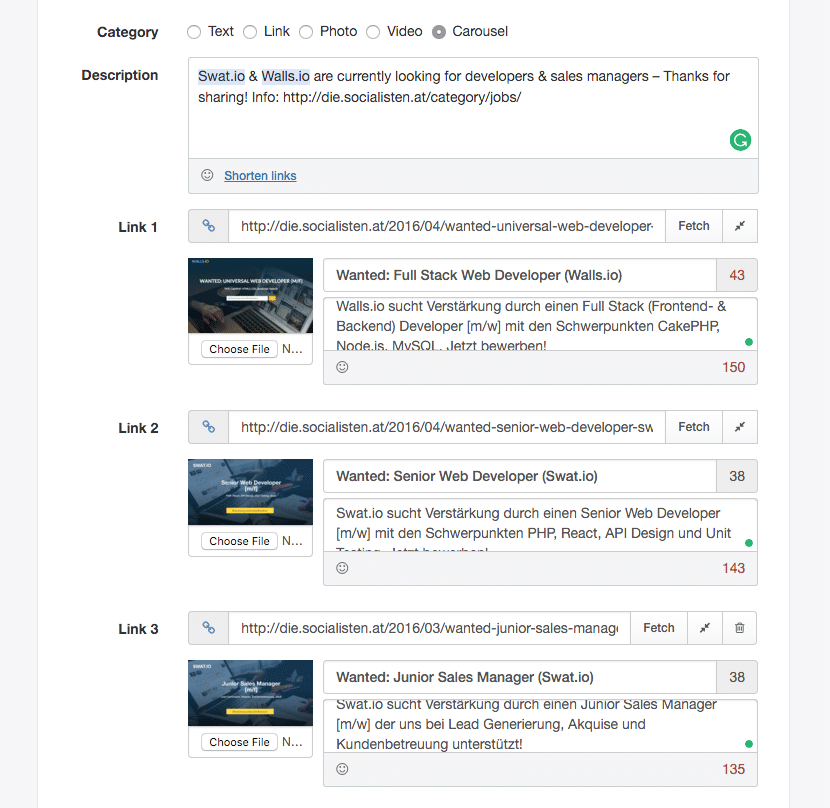 Besides, we also offer advanced options like controlling end card behaviour and setting the order of images.

Advanced Settings for Facebook Videos
As Facebook started to emphasize video content during the last year, publishers also received plenty of new options when posting video content to their pages. Composer now supports all of these, giving you better control of how your videos are distributed on Facebook:
Category: You can now select the category of your video from a predefined list of options ("Business", "Comedy"…).
Expiration type & date: with these options publishers can determine if a video should expire (i.e. removed from News Feed distribution) or be deleted automatically after a certain date and time.
Call to action: This lets you insert a call to action button after a video has been played back. Again, you can choose the CTA from a predefined list of options, and of course the target URL!
Tip: Use the Expiration type "Expire & Delete" for video content your brand legally is required to take down on a certain date!
Multi-Picture Posts for Twitter
With our latest Composer update, you can now publish multi-picture posts to Twitter! Just click "Choose file…" for each image, or select several files holding the SHIFT-key, or drag & drop multiple pictures on the file selector!
Tip: Twitter supports up to 4 pictures in one Tweet. The maximum filesize is 3 Mbyte each!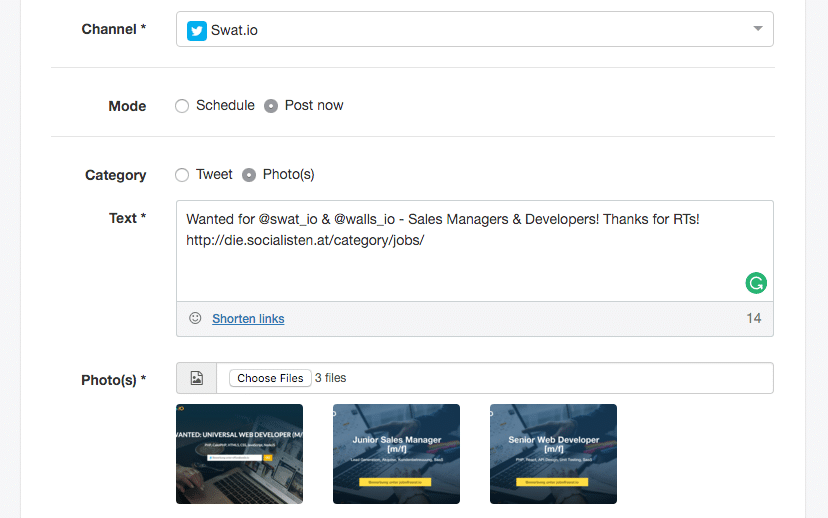 Improved Targeting for Facebook
While Swat.io has been offering targeting options (like location, language, interests…) for Facebook posts before, we've now added separate settings for News Feed Targeting and Audience Restrictions. What's the difference, you might ask?
With News Feed Targeting you can choose a preferred audience that's more likely to see your post in News Feed. If you believe a particular post is especially appealing to a segment of your community (f.e. german-speaking males), you can increase the likeliness of the post showing up for this demographic by using News Feed Targeting. However, people not matching this preference (f.e. english-speaking females) might still see the post in News Feed. To put it differently, News Feed Targeting gives Facebooks algorithms a hint which demographics might respond best to a given piece of content.
Audience Restrictions, on the other hand, limit the visibility of a post on the Facebook platform (including News Feed and your Pages' Timeline) strictly. People not matching your targeting simply won't be able to see the post, not even through a direct link!
Both targeting options are available in the Swat.io composer after selecting a Facebook channel. We also offer the ability to save separate presets for both – if you're using targeting regularly, this helps you save time and make sure all your team members are using the same targeting methods!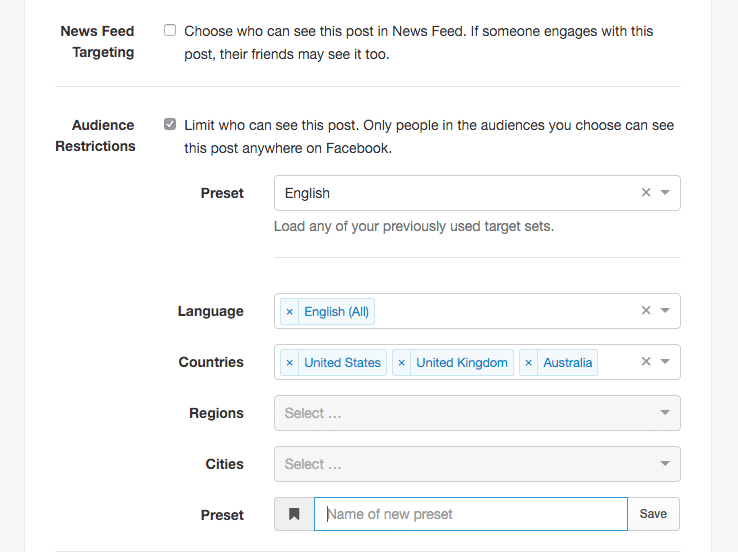 From our own daily experience, these two approaches to targeting might overlap and in some cases even contradict. While the Facebook docs explain how both targeting options work, it remains unclear which option is privileged in such cases. Moreover, our own tests have shown that using Audience Restrictions based on location not always work 100% as expected.
Tip: Avoid contradicting targeting and don't rely on location-based restrictions too much! Make yourself aware that "location" is a fluid concept (a person might live in A – but commuting to B for work daily will make her eligible for both places).
Broadcast Audio Messages on WhatsApp
WhatsApp on Swat.io just learned to speak! 😉 You can now attach audio clips in WhatsApp broadcast messages by simply uploading an mp3 or AAC file ( max. filesize 40 Mbyte) in Composer!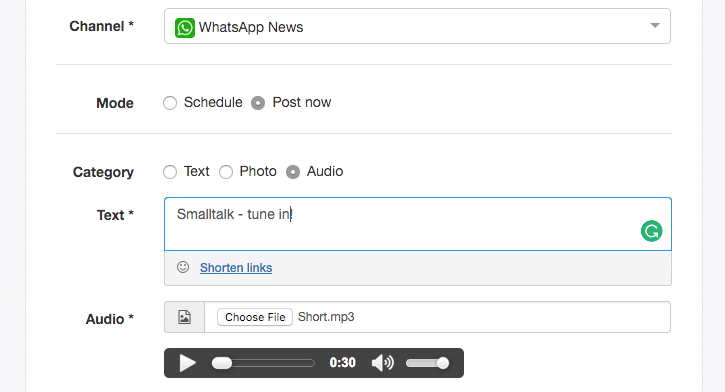 Oh, and while we are at it – with Swat.io you can also receive audio messages in 1:1 conversations (stay tuned for sending…)!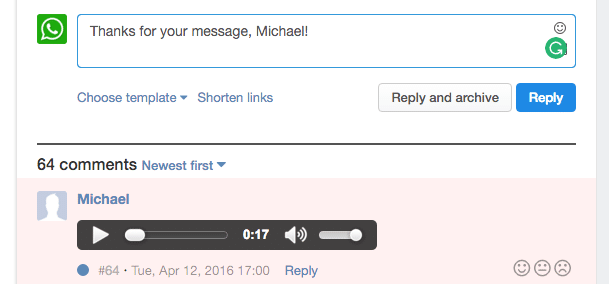 One More Thing…
…with this relaunch you can now create and edit posts on your smartphone – thanks to the new layout, which is 100% responsive! 🙂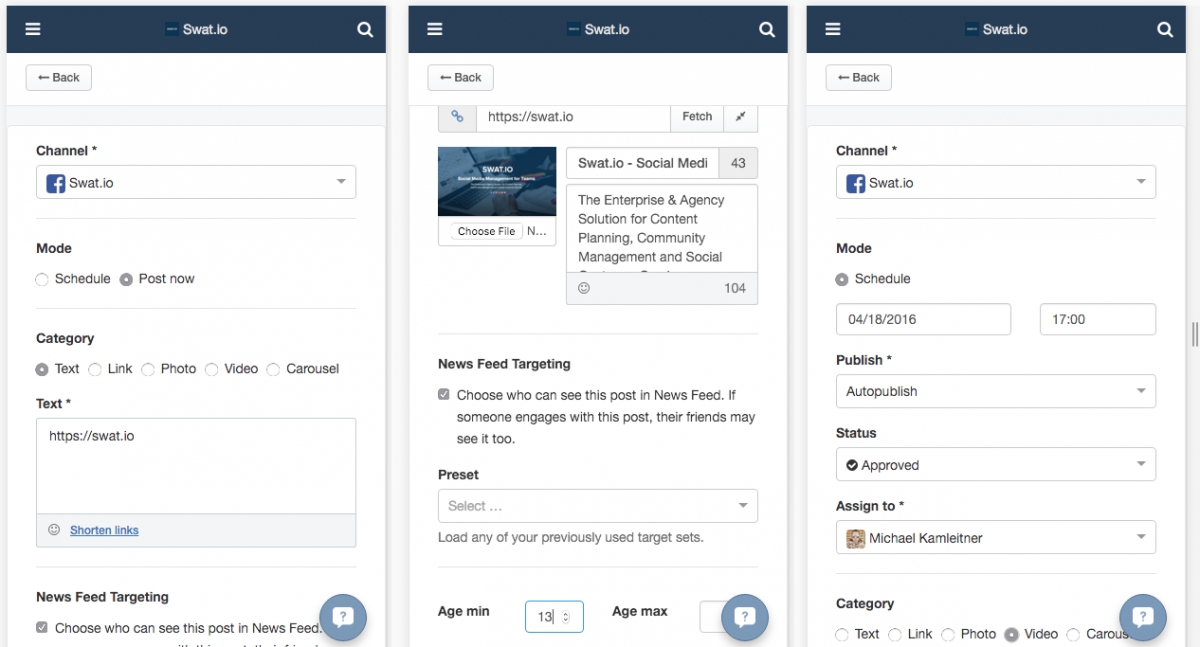 Feedback Appreciated!
Wow, that was quite a lot to digest! While we've done our best to optimise the new Composer for all your use cases, we're certainly looking forward to hearing from you, dear user! Did we miss a feature that's important to you? Anything not working as expected? Please let us know! Send us an email at support@swat.io or comment below!
Efficient Social Media Communications With Swat.io