Initially released in 1987 in the form of an animated icon that illustrates or drives an action, the traditional GIF lost its touch over the years. Fortunately, the internet is a bit like the fashion world – it kills trends only to bring them back to life. The same thing happened with the GIF. With the rise of social media, it reappeared stronger than ever and prepared to establish itself as a strong communication and marketing tool.
A GIF's potential lies in its capacity to capture essential moments or events. Things are happening too fast in people's lives for them to digest key details within a video. The slow-motion feature of a GIF can stall a dramatic entrance or a funny fall. But it can also be used as an informational medium to describe a process, tease a new product launch, or provide a shorter version to a longer video.
As communication on social media becomes more visual, GIFs may become a part of a marketer's digital strategy on social channels. They're a good alternative to video content. In layman's terms, GIFs are the perfect mix between a photo and a video. According to Insightpool, posts that contain GIFs receive with 10% more engagement for B2Bs, and 20% for B2Cs.
[ebook09_en]Learn how to successfully integrate GIFs in your Social Media Strategie[/ebook09_en]
In this post we will cover:
Benefits of GIFs on social media
How GIFs might impact on your social media marketing strategy
How to make your own GIFs
Where to find the best GIFs on the web to connect to your target audience on a personal level
What are the Benefits of GIFs
1. Successful product promotion with 8-second stories
With their eye-catcher appeal, GIFs can help you tell great stories. One interesting picture may  be worth a thousand words, but one GIF that contains 60 frames on average is capable of "conveying 60,000 words – the same as the average novel." (Alex Chung, Giphy CEO). They can be used to help promote a new product, building hype and emphasizing key benefits and features in less than 4 seconds. Why are GIFs better than videos? Because of their frame-by-frame nature that allows the user to stop for a moment and focus on the details.
With GIFs, brands get the chance to show off sneak previews of their latest products and services. Something like a cute Minion looking surprised triggers curiosity, driving interest.
2. GIFs are easy to consume
According to a Microsoft Corp. study, you have a user attention for 8 seconds. Animated GIFs are easy to digest because they streamline user interaction with their moving format, enabling them to easily consume and grasp the content. With its latest ad campaign on Instagram, Cinemagraphs leveraged the power of GIFs to bring standard images to life, grabbing the attention of their audience with ultra-fine animations.

3. GIFs are emotional triggers
The way people express themselves with GIFs trigger reactions to situations and events. Use them to make your social media posts humourous – which is also an efficient way to humanize your brand's personality. Starbucks uses GIFs to highlight the brand's unique personality on social media.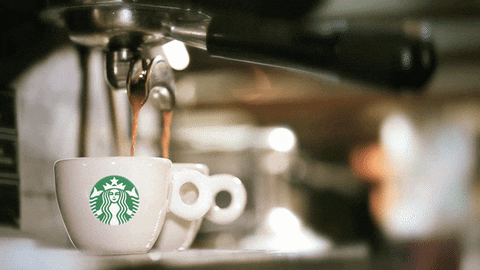 4. GIFs are a good alternative to videos
Sometimes, important events play out in a split of a second. GIFs can boil down a whole speech into a meaningful snippet that can be watched and interpreted over and over again. For your social media audience, the most interesting part is that they don't have to play GIFs like they have to play videos, creating a hypnotizing experience that skyrockets engagement levels.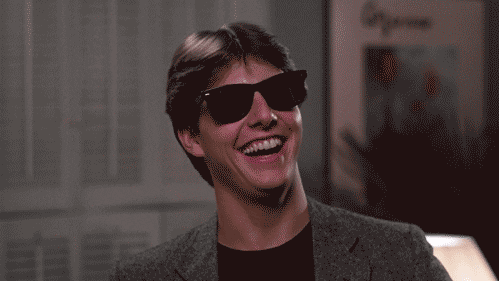 5. GIFs have informative appeal
An interesting feature of a GIF lies in its educational potential. By using it to provide an explanation with an image, you can boost the innovative feature behind it, explaining your product's use is less than 4 seconds.
How to make your own GIF
With their ability to describe mood, express emotion and tell a story briefly and efficiently, making your own GIFs can help show off your brand identity. Finding the right GIF to go with a social media post may pose a challenge. To make sure what you're trying to say is properly understood by your target audience, a customized animated GIFs will help you "speak" the language of your readers.
Here is a step-by-step guide on how to make your own GIF using a collection of your company's images. We're recommending Giphy because it's free and very easy to handle.
1. Create a free account on Giphy. You can use your Facebook account to sign up and set up your username and email address.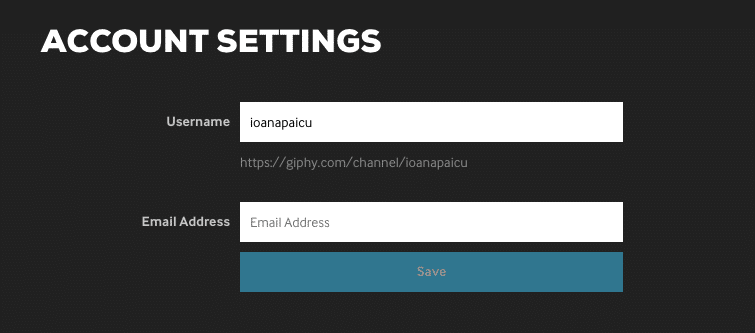 2. Edit your channel settings. Choose a display name, add your website and a short description. To make sharing your GIFs easier, you can also link your Giphy account to your brand's social media channels.
3. Upload your images – Choose the "Create" button from the top right corner, and upload images or videos you might want to have converted into a GIF.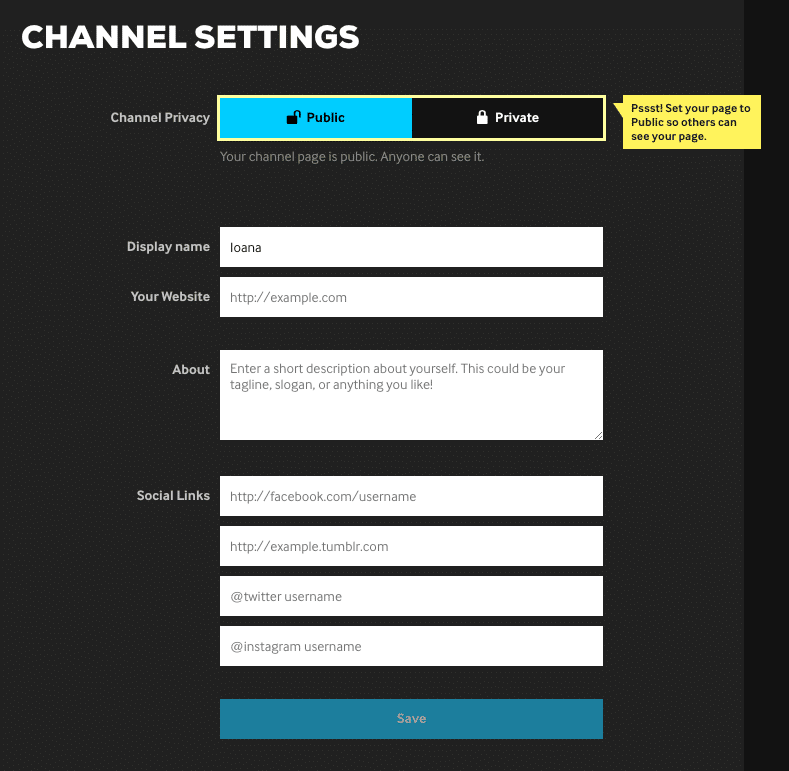 4. Add captions, filters, and stickers to customize your GIFs and make them unique.
5. Add some more info such as source URL for your GIF (if any) and tags to make it easily recognizable.
6. Choose whether you want your GIF to be kept private or made public.
7. Click "Upload".
8. Download your GIF as MP4, or share it on social media.
9. The end result.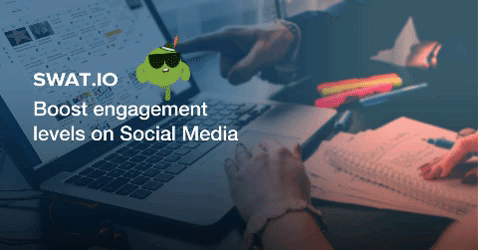 Examples of brands that use GIFs
DiGiorno Pizza uses GIFs to stimulate emotional triggers such as hunger and appetite for pizza. The core aim is to speak to the target audience on a personal level, convince them to check out the website and place an order.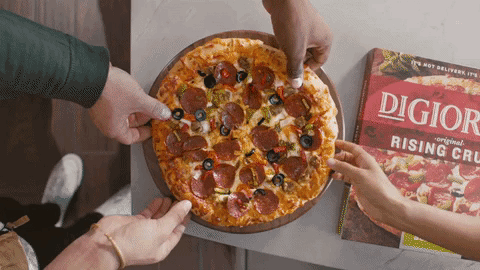 Apart from visual GIFs that highlight the signature of the brand, Starbucks uses GIFs to promote offers and reward loyal customers.
To draw attention to their new products, American Apparel leverages the power of GIFs to draw attention to their new products, and convince people to make a purchase in a fun and interesting way. To enhance key features of your GIFs and make them personal, stay focused on highlighting essential details with an emphasis on the new range of looks.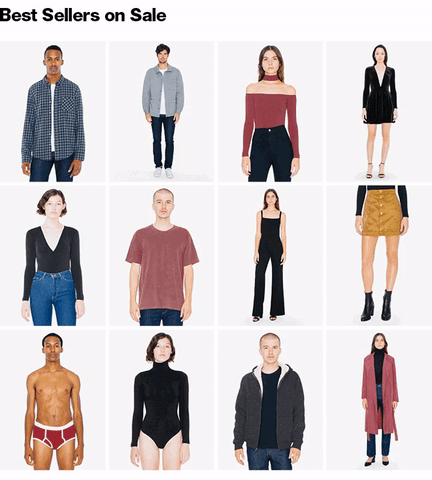 [ebook09_en]
Where you can get your GIFs from
If you don't want to create your own GIFs and you want to take the easy way out, you can always check out these websites where you'll find a wide range ready-made GIFs spread across different categories:
[trial]Plan and Monitor your Social Media Activities – Try Swat.io![/trial]
Conclusion
Whether you choose to make your own with Giphy or explore with already-made GIFs, the bitmap image format is versatile enough to drive a wide range of goals, from entertaining customers with humoristic GIFs to informing them with animated teasers and sneak peaks. Regardless, they're great at conveying emotion, educating your customers, and appealing to your audience on a personal level.
What's your take on using GIFs on social media? Share us your thoughts in the comment section below.