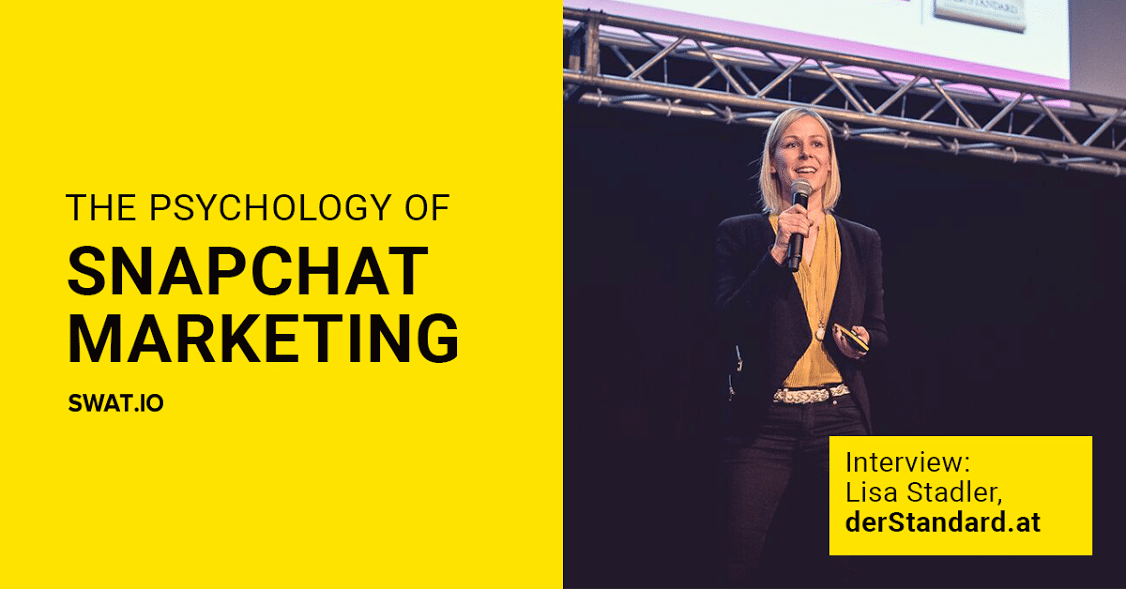 While putting together our latest eBook on the psychology of Snapchat marketing, we sat down with Lisa Stadler, Social Media Manager at derStandard.at, to discuss the content strategies that work best on the platform, Snapchat's core features and how you can measure the success of Snapchat campaigns. Read the whole interview below and find out all about derStandard.at's Snapchat marketing strategy and how you can boost yours.
[ebook05]Just getting started with Snapchat? Read 4 more expert interviews![/ebook05]
1. Were you using Snapchat before launching a Snapchat profile for derStandard.at?
Lisa Stadler: Yes, of course. As a social media manager, you have to try all the social networks or at least you have to see what's happening on them on a basic level. I didn't use Snapchat obsessively every day or every hour. I'm 32 and I somehow felt pretty old for Snapchat already 🙂
My feeling was that someone who's around 20 would be the ideal person to handle Snapchat, also for our brand. So I negotiated with my boss for several months telling her that we needed someone who was young, intelligent and who liked the brand. We've found an intern and she's been with us for 2 weeks now. The first thing I asked her was to give me some ideas about Snapchat and how to use it for our brand. We're now working together on this and it's going great. There's a lot we can learn from her and she can also learn many things from her experience with us.
Regarding Snapchat, I think it's important to listen to what digital native users tell you about how they use it and be really careful not to use it the wrong way. You also need experience in working in brand communications and you need to have certain goals and think about how you can reach them and what you want to communicate there. It's not just for fun. We use Snapchat to reach a new audience and to build our brand, of course. That's why we teach our intern that you always need to have your goals in mind.
2. What's your content strategy based upon?
Lisa Stadler: For several years we've been working on our content strategy in social media especially because we are a free news website. Traffic is our currency. It's always our goal to increase traffic to our website. As you know, Snapchat is not a platform that directly helps increase traffic. Still, we think it's important to reach the audience there, so we use it a little bit like Instagram but still in a different way. We use Instagram as a channel for brand image, popularity and reach but not for traffic either.
On Snapchat, we focus on our stories. I've watched other Snapchat accounts, for example, the one from Huffington Post. I somehow like the funny way they do it but I personally get tired after 5 days of seeing a dog running around in the newsroom. Backstage content can be really funny and useful but, after a few days, it becomes boring. So we try to focus on the news and we hope that people will like it and find it interesting. Since we've only been on Snapchat for a few days, we still need to figure out what people like.
For us, on Snapchat the focus lies on the news because we're a quality newspaper in Austria, a bit like the Guardian in the UK, so we don't go for any cheesy celebrity gossip. We have lots of serious content, with long and complex stories that only people of a certain age can follow because it's kind of hard to read. We've noticed that users on Instagram and even on Snapchat like us or follow us because they want serious content. That's what we are known for. Even on these platforms, we are not like clowns fooling around all the time. We try to adapt but also to stay serious and not destroy the brand that we've built over 20 years.
3. How do you ensure high-quality photos?
Lisa Stadler: We've tried different things here. We experimented with third party apps. We know that Snapchat doesn't like that but we experiment with a lot with things on social media. It's hard to always stick to the rules 🙂 We risked that they may block us for 24 hours but we wanted to give it a try. Third party apps worked well for us but we also know that there's the risk of being banned from Snapchat. Thus, another way we did things was that we printed out the news picture and took a picture of the print. It's old school but it works. That's how we're dealing with Snapchat photos now.
I remember that when I first showed the photos to my boss who had never been on Snapchat, she said: "This looks so trashy…you can paint on top of the picture… who does that? And why isn't our logo perfect?" So you have to explain that Snapchat has its own aesthetics and it doesn't have Instagram-like photos.
4. Have you got messages from users so far?
Lisa Stadler: They snap us things from the weekend when they're watching soccer (it's the Euro 2016 now) and when we snap back and chat with them, they find it really interesting that we reply. We had only one person who was sending us videos all the time telling us that they didn't like our Snapchat account and how we manage it and that they'd be willing to help us improve. That was one particular case. In general, we try to answer every single person and it's not that much. We only get around 10 snaps a day.
"It's important to listen to what digital native users tell you about how they use Snapchat."
5. In your opinion, what is Snapchat's core feature?
Lisa Stadler: The live effect, of course. But the thing is, we don't use it too much at the moment. So we have to be careful because what we do as a newspaper is not really live on Snapchat. You can't really ignore the immediate factor of snapping what you are seeing or doing. If you compare it with Facebook Live broadcasting or with Periscope, you could do a bit more in that direction. Of course, that also means working in the newsroom or giving our journalists access to Snapchat and instructions on how to use it. Two days ago one of our journalists sent some snaps from a public place where people watched soccer, which was a nice start. And we will improve that in the future.
6. If you could change anything Snapchat- related, what would that be?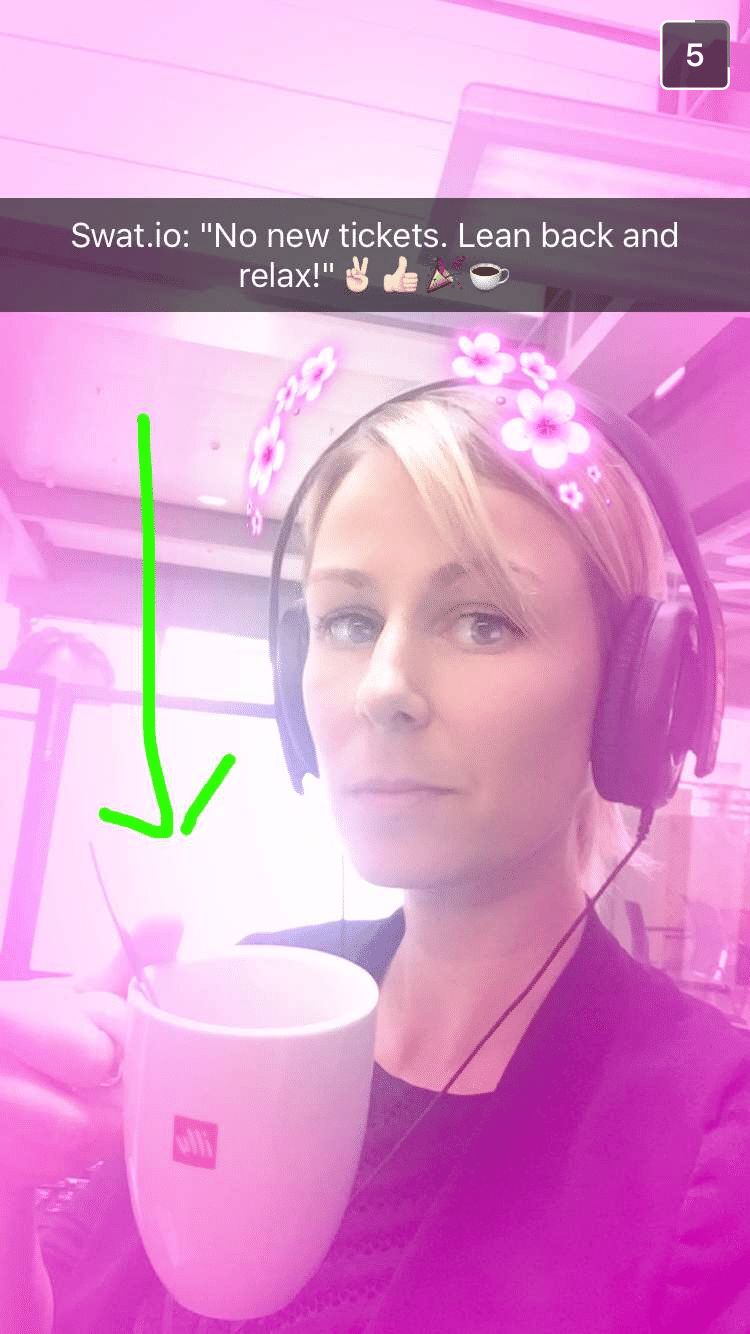 Lisa Stadler: If I were Snapchat, I would offer companies the upload possibility because there could be really nice content. I know why they don't do it. It's because it could destroy a little bit of their spirit. Maybe brands could pay for it and do nice things. The Discover section doesn't work so well because not so many users seem to want to consume the news there. I think the expectations were a lot higher for the Discover section. derStandard.at won't have the opportunity to get in there soon because by now only CNN, Daily Mail and other big news companies are active there.
7. How do you let people know that you're on Snapchat?
Lisa Stadler: We posted it on Facebook, Twitter, Instagram and other channels. An interesting thing that happened when we changed our Facebook profile picture to our Snapchat QR-Code was that people hated it and we had to change it back to our logo. They were annoyed because a lot of facebook pages use their Snapchat logo and they couldn't immediately tell if we were derStandard.at or someone else.
We still post that we're on Snapchat from time to time. Interestingly enough, these posts don't see a lot of reach. It's just that we had much higher expectations and we're not quite there yet.
"For us, on Snapchat the focus lies on the news. Backstage content can be funny but after a few days it becomes boring."
8. How do you plan to measure the success of a Snapchat campaign?
Lisa Stadler: Basically, we only have the number of views. We have an Excel sheet where we write down these numbers every day. That's how we measure a little bit how popular our stories are. If 1000 people see a story, we can assume that we have 1000 followers because you have to follow us to see a story.
[ebook05]Just getting started with Snapchat? Read 4 more expert interviews![/ebook05]
9. How long do you plan to continue using Snapchat, before making the decision whether it's worth it or not?
Lisa Stadler: We thought about that and we think that it's worth it already. Even in the first few days, we got to a several thousand subscribers, which is really nice for us. It only takes 1-2 hours/ day so it's not so much work to do and I assume that the numbers will grow nicely. We'll probably continue for a long time.
To follow Lisa on Snapchat, use the snapcode below or add lisapetete.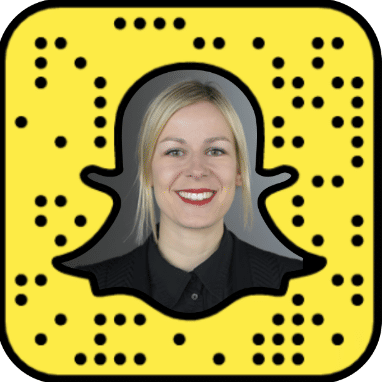 About Lisa Stadler
Lisa Stadler (32) has been working as a social media manager for seven years now. She supported customers like Red Bull MOBILE or the Vienna Tourist Board developing their social media strategy at the advertising agency Super- Fi and implemented the social media strategy at the newspaper KURIER. Now she is raising brand awareness, generating inbound traffic and cultivating leads and sales for the biggest Austrian online newspaper derStandard.at and is teaching social media at the university of applied sciences in Vienna. Lisa Stadler graduated from the university in Graz (Austria) where she studied Russian and is also part of the DJ/VJ collective ETEPETETE.
Want to learn all about Snapchat marketing? Read all our interviews or download our free eBook!