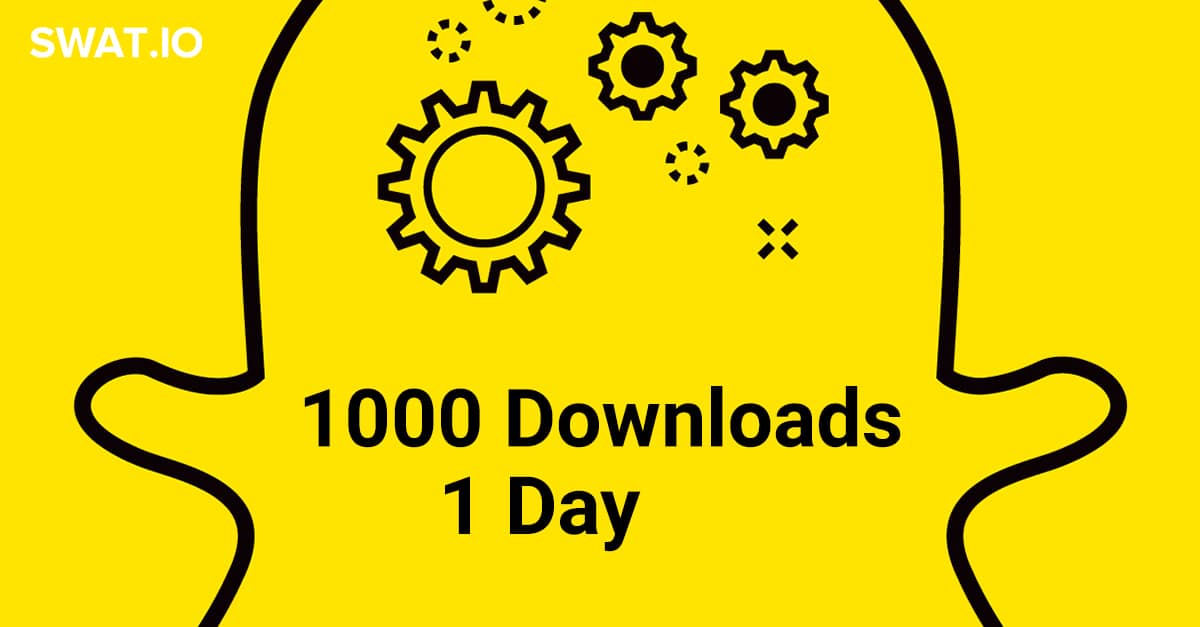 Guestpost by Alex Chiuariu (Beaglecat)
At the end of June, we've launched our take on how Snapchat can be used for leveraging digital marketing strategies in the form of an eBook titled The Psychology of Snapchat Marketing. In less than 24 hours since the launch, the download counter indicated a bit over 1,000, which by all standards is a success. Our recipe? A carefully planned process that, much like the eBook, should find its way to anyone interested in the topic.     
Choosing the Right Topic Is Essential
Between adding Chat 2.0, new filters, lenses, replays, stories, and a colossal expansion of its advertising, Snapchat makes the news very often, fact that qualifies it as a trending topic. Add to that the fact that Snapchat passed Twitter in daily usage, and you'll soon realize that there's a lot to learn about what makes this image messaging and multimedia mobile app so special and how it could influence digital marketing.
As a rule of the thumb, the topic you choose for an eBook or white paper should be in tight connection with your company's industry. One frequent mistake many businesses make is to focus solely on the product or services they offer, without realizing just how important it is to talk about complementary  or future products. Case in point, Snapchat is not yet among the channels featured in our social media management tool, but our company is seriously considering adding it – once there's an API available.
Bringing In the Experts
Getting an expert to speak about the topic of your eBook can contribute a lot to how the target audience perceives it. However, this part is not without challenges, the first one being to find these experts. If we are to believe the six degrees of separation theory, everyone is six or fewer steps away from you, and while finding the experts might prove difficult, it certainly is not impossible.
Once you find them, you need to interview the experts either in person, or using a video chat and/or voice call software such as Skype. At this point, your main focus is to make sure that the experts touch upon the exact areas that you want to cover in your eBook. To best achieve this, you should focus on getting an expert, much like we did for tools, Snapchat for brands, Snapchat marketing, usage habits in Europe vs. the US. The interviewees can help get the eBook out there, while gaining exposure for themselves, but that's something we'll discuss further down below.
Build a Landing Page Like No Other
When it comes to building the page where download the eBook, minimalism is your best friend. If you require some guidelines, unbounce are the experts you should turn to, as they've put together a set of best practices that are pure gold.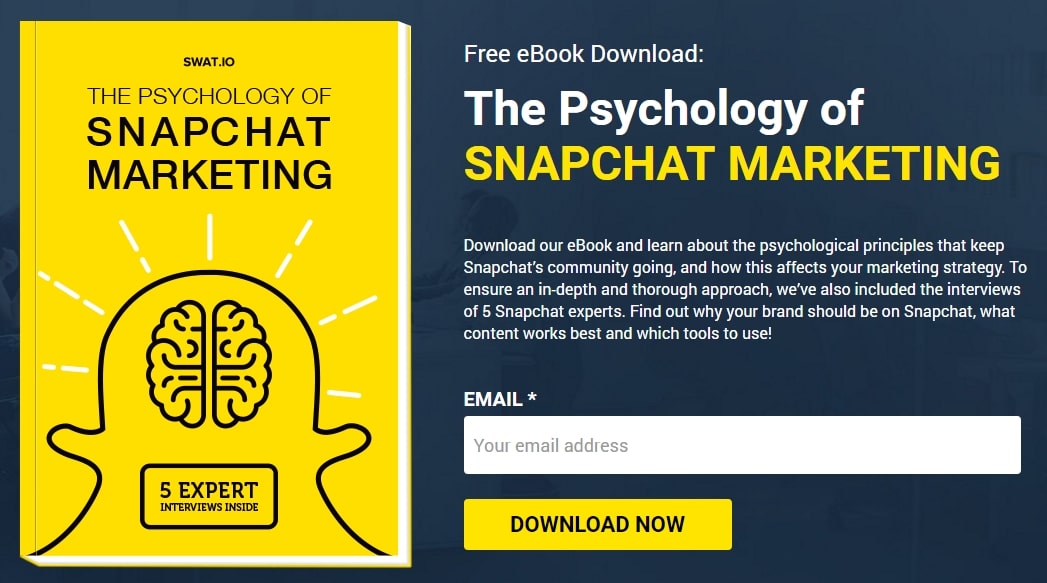 Here are some of the things you should keep in mind, no matter if you're at your first landing page or your umpteenth one:
Tone down the design elements and avoid using a lot of text.

Create an above-the-fold experience

Don't ask for more than an e-mail address, as long forms bore visitors, causing them to leave the landing page

Don't have more than one CTA (call to action), as that would confuse people

If you include interviews, provide photos of the interviewees, along with their and their companies' names, to build credibility.

Ultimately, the landing page and the digital product can help you achieve one of two goals: attract more leads or gain more visibility.
Put Your Existing Relationships to Good Use
Even though there's a great focus on paid promotion when launching any product, the free type that's achieved by leveraging your existing relationships shouldn't be neglected. Share the news of the launch with all of your friends and professional contacts either by email or on social networks and online communities à la Product Hunt.
Create a Social Media Plan
Social media can be great for getting in touch with people you don't know and who don't know your business, yet, but that might entail running paid campaigns sometimes. The success of Facebook and LinkedIn ads lies in how good the copy is, how compelling the visuals are, and how accurately you've picked the target audience so that it coincides with your buyer's persona. Paid promotion has the role of getting the snowball rolling, as once the word is out that your eBook is worth reading, people won't hesitate to share it with your friends, which is something that involves no further costs on your side.
In our case, the visuals used for the paid ads included a photo with the name of the interviewee, the job title and the company he or she works at. If taking the same approach, bear in mind that the text should cover no more than 20% of the visual, so pay great attention to the size of the font and the amount of text you're planning to use. Facebook has officially ditched the 20-80 rule, but because of its algorithm, images with less than 20% are still displayed more often. All in all, the text should act as a teaser or a call to action.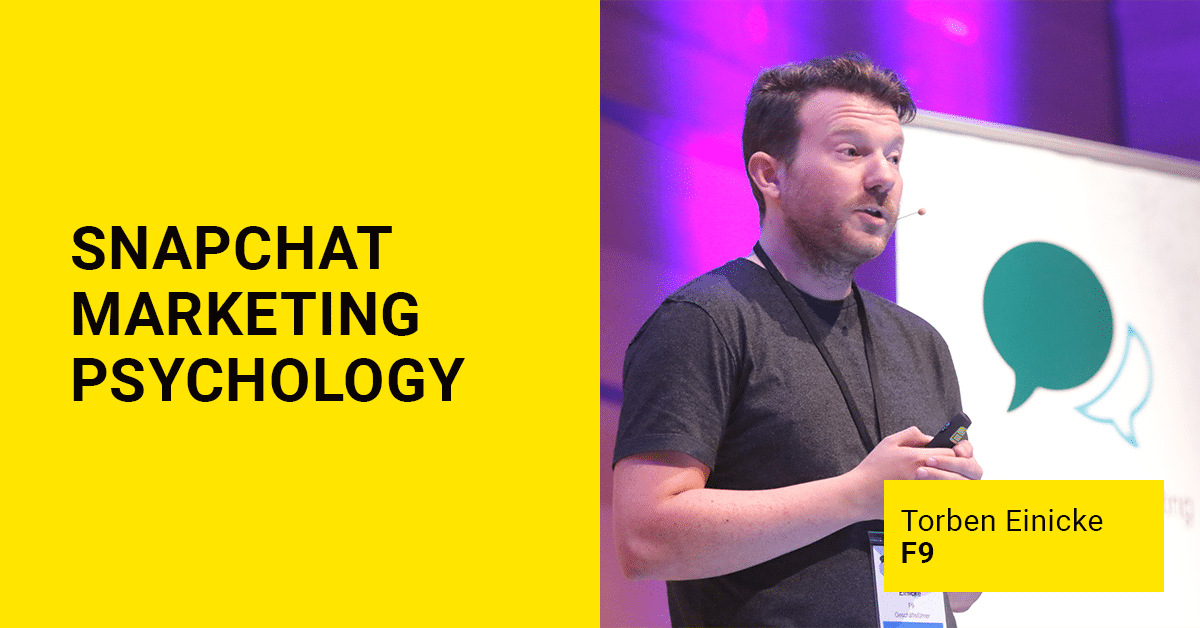 Paid promotion is not everything, as you'll also want to share the news of the launch on channels that are free of cost, including your facebook, Twitter and LinkedIn accounts, groups and comments. To speed up things, you could use a social media management tool that enables you to schedule and thus automate posting the social media updates.
There's a high chance Interviewees will want to write about their contribution to your eBook on their blogs and on social media. Tagging and mentioning them doesn't only make perfect sense in this context, but also acts as a reminder and incentive for the interviewees, as it is easier for them to retweet or share the respective social media updates. You could approach them once again with the simple request to measure the impact of their promotion.
Curious to Know What We Did Next?
Seeing just how great of a success our white paper had in its digital form, we decided to also print it and send it like that to all of our interviewees and collaborators who helped make this a reality. While digital files can get lost in the clutter, hard copies have a collectable status that makes them comparable to comic books.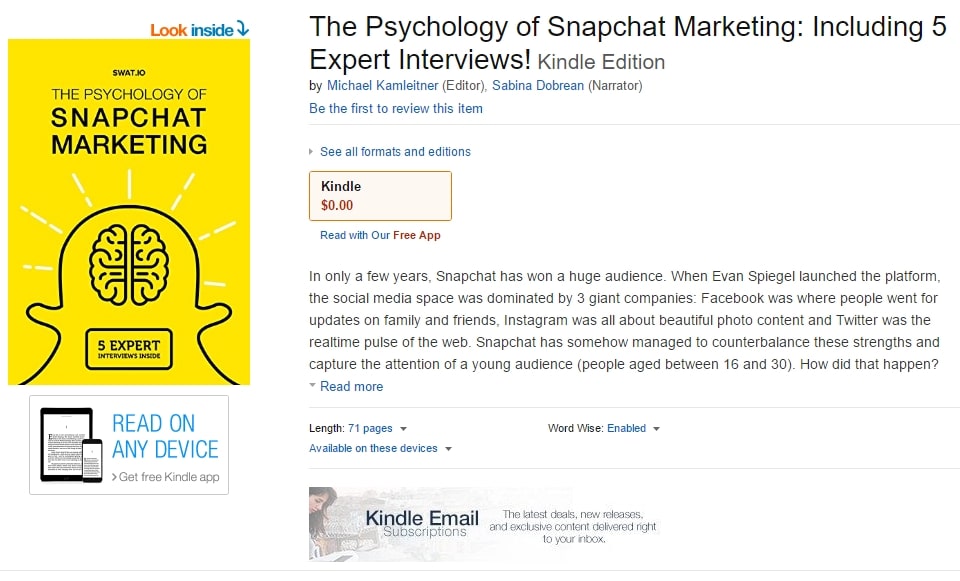 In addition to that, we converted the original file to MOBI and posted it to Amazon Kindle. Now, one month into the launch, the eBook has in excess of 2,300 downloads.
Still having questions about how to best get your eBook out there? Feel free to contact us or leave your inquiries in the comments section below.
This post was written by Alexandru Chiuariu, an Inbound Marketer at our digital marketing partners Beaglecat, They are specialised in lead generation for companies in Western Europe and the US. For more internet marketing tips and trends, download Beaglecat's latest eBook.
[trial]Manage your Online Community! Try Swat.io![/trial]