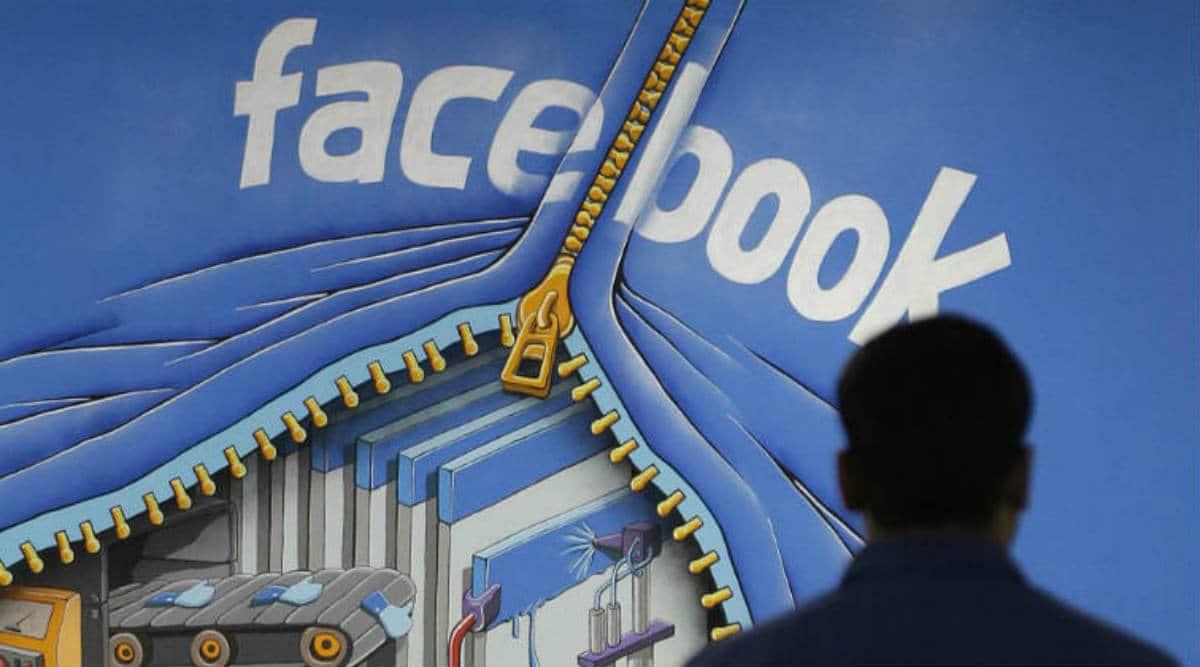 Facebook Link Previews – The Current State & 5 Workarounds To Modify Link Posts After July 18th
It's been a few weeks since I've originally reported on the deprecation of editing link previews on Facebook. To no surprise, the outcry of publishers losing a favourite tool in social content optimization was loud. I *was* surprised though, by Facebook's reaction, not only reaching out to me after my initial post, but following up by officially relaxing the change for some apps until October, while introducing a more permanent solution for pages in the media space.
Confused? Me too, which is why I'd like to give you a top-level overview on the current state of Facebook link previews, plus a collection of workarounds dealing with it.
FB Link Previews – Discontinued on July 18th, Except Some
Despite somewhat contradicting official statements and user-reports, Facebook followed through with their announcement and disabled the modification of link previews (title, description and sharing image) on July 18th. While the change was immediately affecting all versions of the Graph API (as announced on the roadmap), it took a few days to be rolled out on the Facebook.com UI (meaning that some users were still able to edit link previews when posting straight to Facebook). As of today, almost everyone trying to modify link previews when posting on Facebook will be out of luck: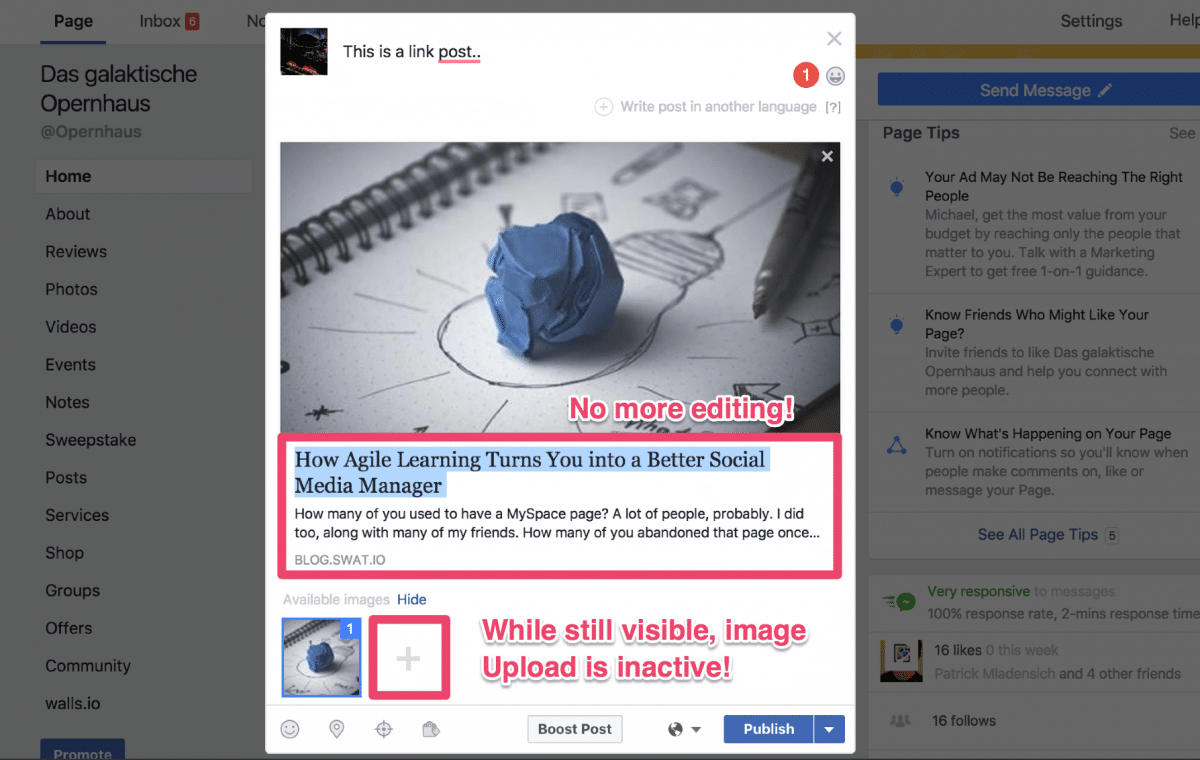 Workaround 1: Use an Accredited 3rd Party Tool
In an official announcement from July 10th, Facebook acknowledged the need to provide professional "publishers more time to adapt to the changes", there for committing to "temporarily extending the deprecation timeline for [some] applications" until October 2017. In plain English:
ALL users of Swat.io will be able to modify link posts until at least October 2017!


Still, please don't rest safe – this exception will almost certainly be dropped in october. Interestingly, the moratorium was not claimed by all 3rd party tools – what we've learned from our own testing and user-reports, modification of link preview are already disabled in Falcon.io, Facelift, Hootsuite while you can still customise link posts in Buffer.
Workaround 2: Use "Link Ownership"
In *yet another* official announcement on July 20th, Facebook introduced a more permanent solution to the link preview problem – at least for "media publishers" (although it remains unclear who exactly might qualify as such). Publishers eligible for the "Link Ownership" setting, will be able to connect their Facebook Page(s) with their website's domain by adding specific markup (Open Graph Tag "fb:pages") to their website. Connected pages will be allowed to customise link previews – but only for posts shared on that domain! We've already heard reports from several customers in the media space who have successfully been able to utilize "Link Ownership".
Notice: If you're a media publisher, news portal, broadcaster etc. – we recommend getting started setting up "Link Ownership" soon. If you're missing the "Link Ownership" feature in your Page's settings (see screenshot below), get in contact with your Facebook customer service/partner rep, or contact support@swat.io.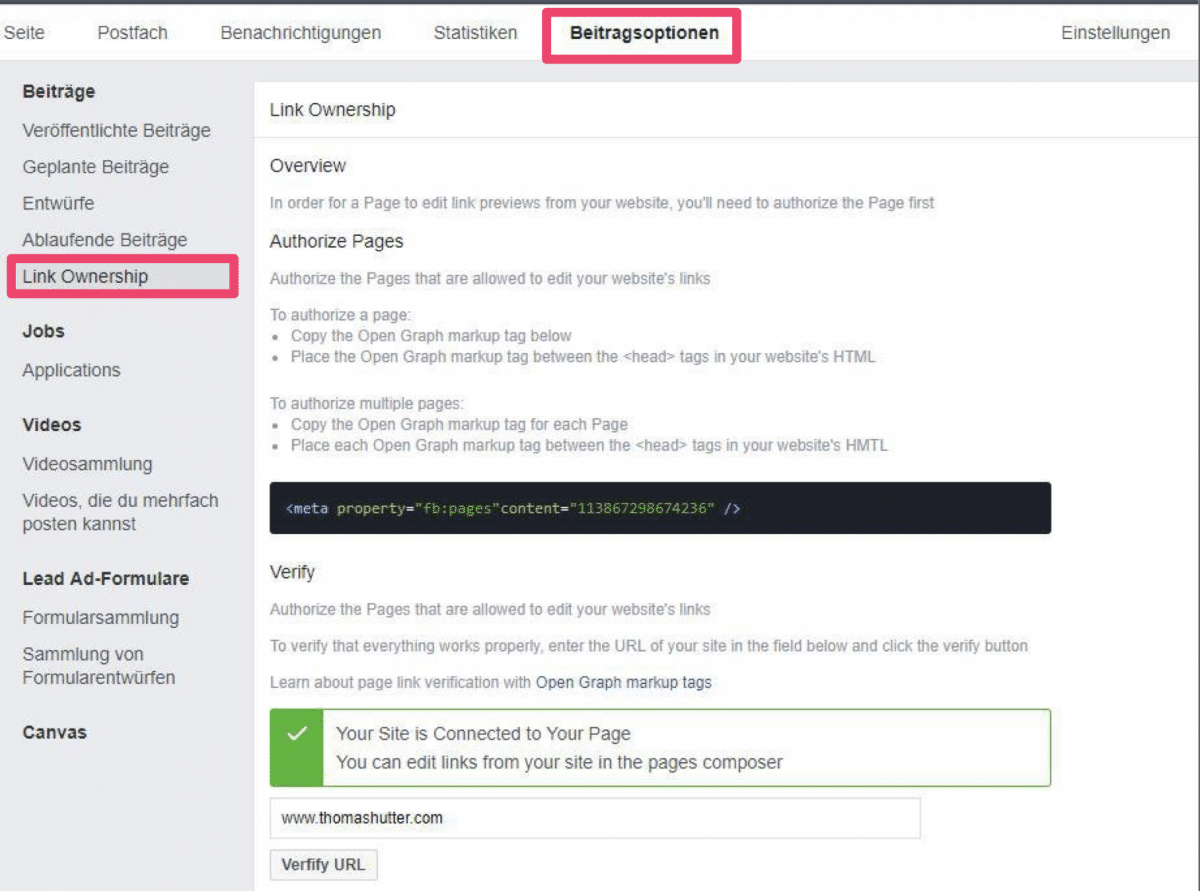 Screenshot: Thomas Hutter
Workaround 3: Fix Your D*mn Open Graph Tags!
It should go without saying: 7 years after the launch of Open Graph, the fundamental, open standard upon which Facebook renders its link previews by default, it's high time your website supports the standard sufficiently. All tools and workarounds aside, solid open graph sharing tags implemented by you will be the basis of successful sharing (not just by you, the publisher, but even more so by everyone sharing your content on their own!). Use the Facebook Debugger to test your website, and follow this guide to fix any problems. It's 2017, and nobody should complain about bad sharing experiences before fixing their meta tags!
Notice: We realise that it might sometimes be hard for people responsible for social media / digital marketing having access to said sharing tags. Please use the Facebook Debugger and point your web/dev team to the resources linked above! Again, if you need help, contact support@swat.io!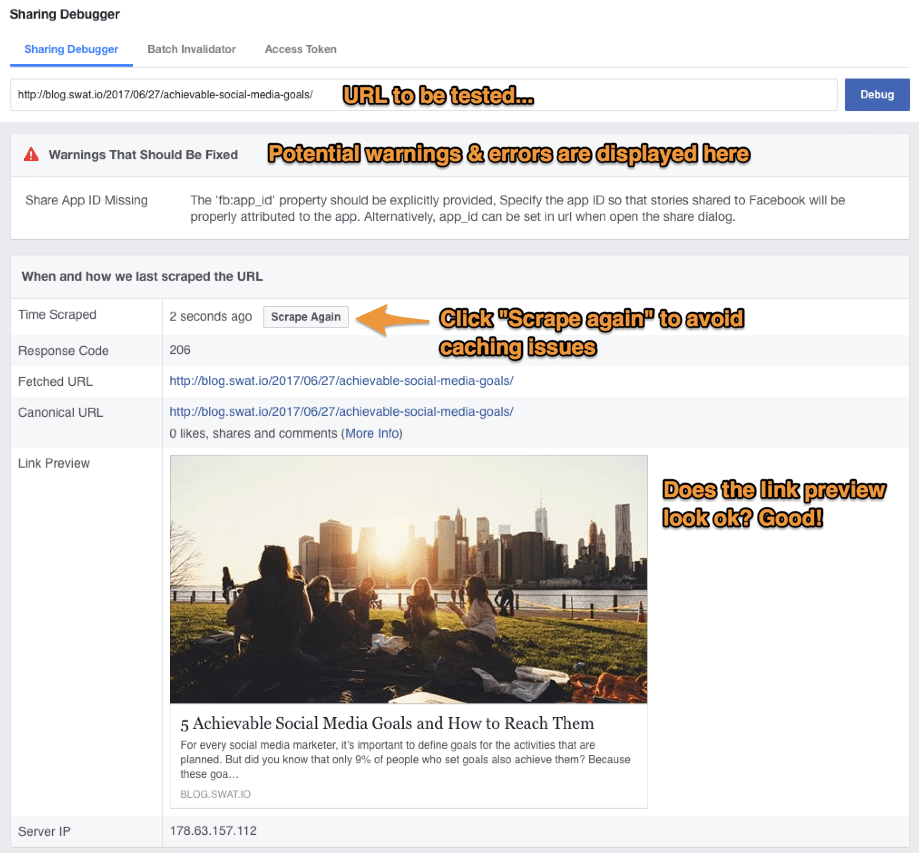 Workaround 4: Use Ads – or Facebook Creative Studio
One obvious approach to keep modifying your link previews is – ads! Naturally, Facebook will still allow you to edit preview snippets on those. Another approach is to use Facebook's Creative Hub:
Click "Create Mockup" – "Website Link"
Customise the link preview
Activate "Delivery"
"Import" the Ad to Power Editor
Publish the post in Power Editor
(you can delete the ad campaign, it's not necessary to put ads on the post)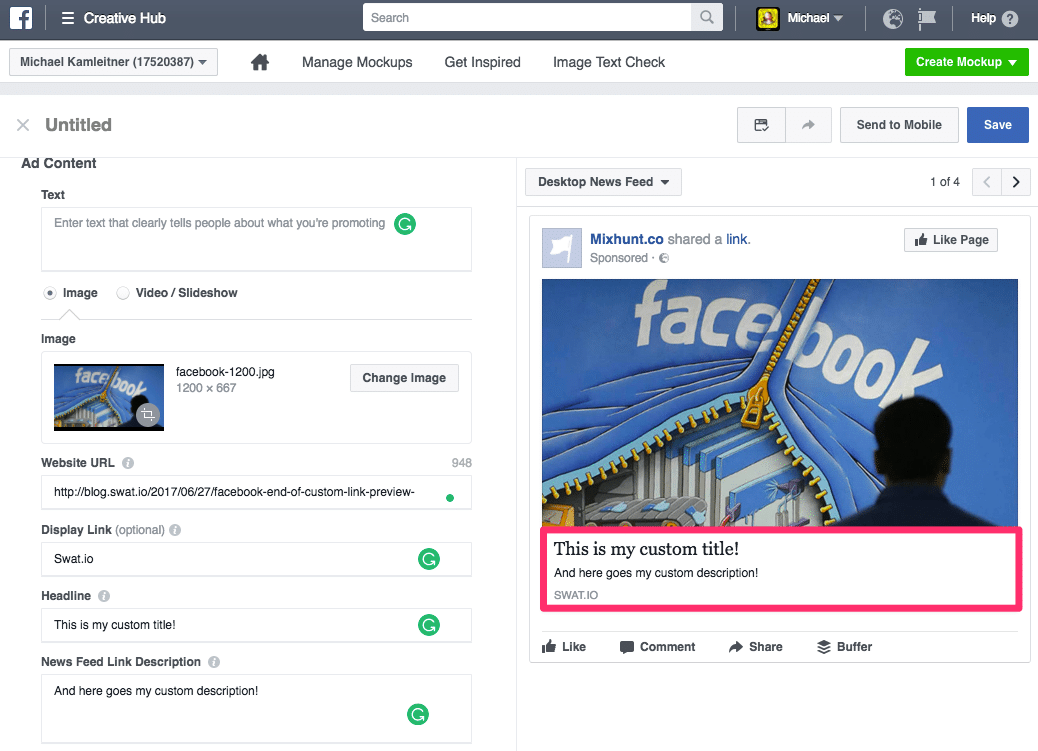 Hat tip to Thomas Hutter, for finding this workaround!
Workaround 5: Link Shorteners for Pirates
If you're not qualifying as "media publisher" and have no eligible 3rd party tools – like Swat.io – available, you're basically out of luck when it comes to customising your link posts. Well, if it wasn't for a clever technique we've started to notice being employed during the past weeks by several publishers.
By using special link shorteners, it is possible to offer the desired sharing tags to the Facebook crawler, while sending all other traffic to the original URL (a technique sometimes referred to as "cloaking"). It's basically like Bitly, with benefits. One particularly popular tool is Sharekit.io (https://www.sharekit.io):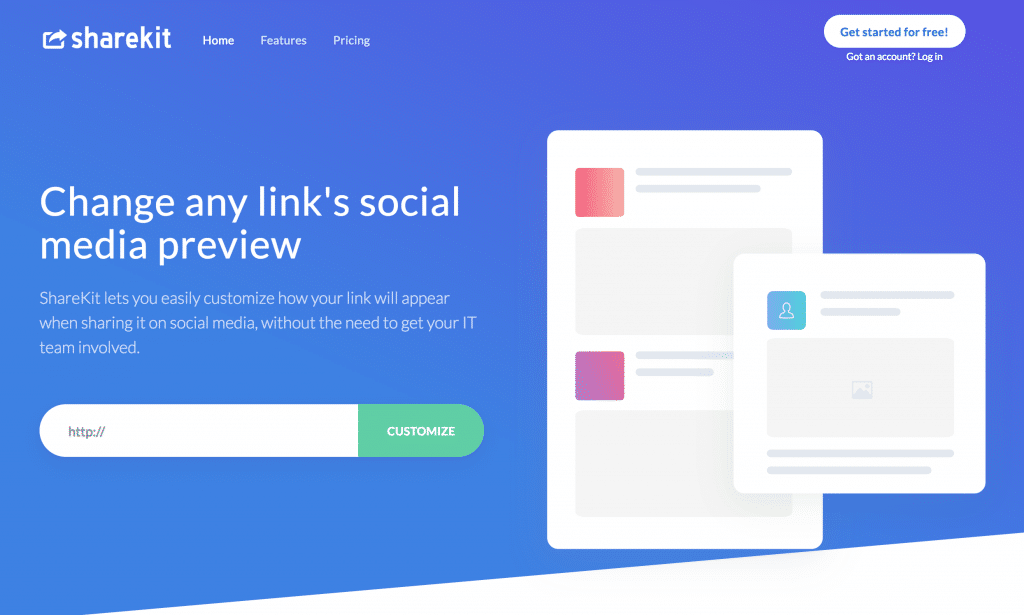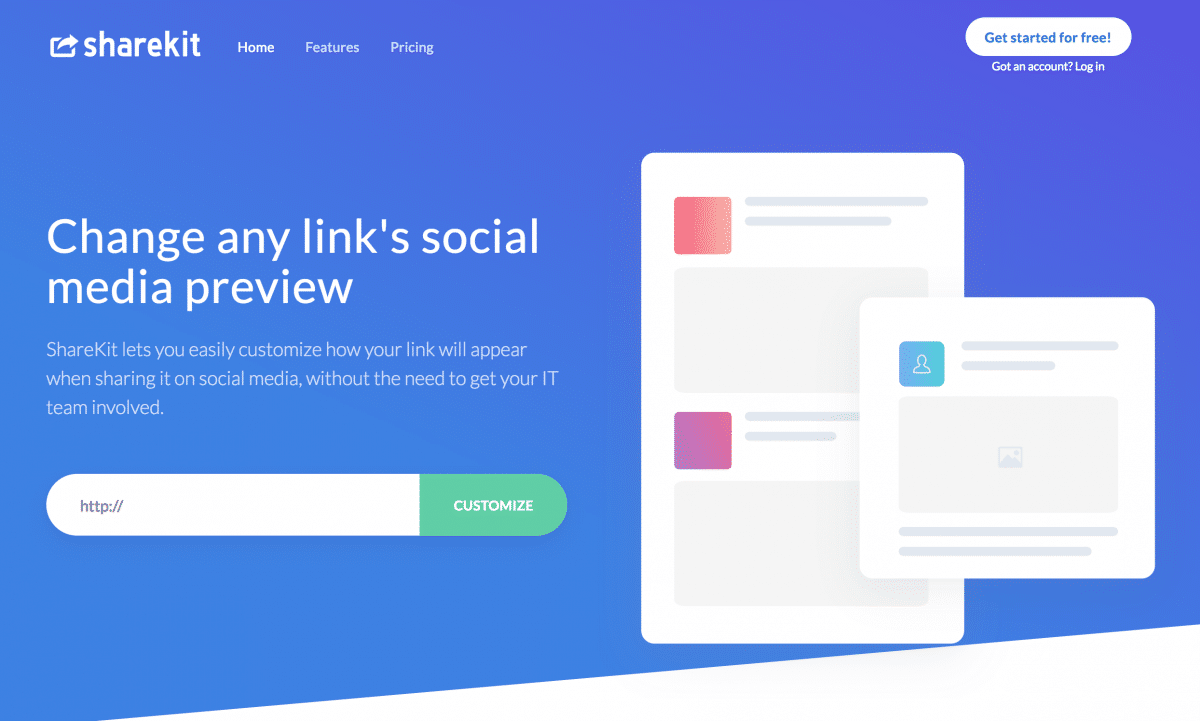 Notice: this approach comes with two downsides. First, link posts are published through a shared domain ("sharekit.io"), not yours. Second, in case of abuse, this domain might easily be blocked by Facebook, rendering all your past shortened links broken (even if you've not been the one abusing).
Conclusion
Optimising link posts on Facebook hasn't exactly gotten easier, with these recent changes… 😉 While I applaud Facebooks efforts in fighting fake news (which was the original reasoning behind the change), I strongly question its effectiveness – given that workarounds as implemented by Sharekit.io are technically trivial enough for everybody seriously in the business of abuse to implement.
Well, it is what it is – until autumn, there's plenty of workarounds available, at least if you're using professional publishing tools like ours, Swat.io. For the the long term, my recommendation is: optimise your own web assets' sharing tags. And if you really feel the need to modify link posts beyond that, think about implementing your own link shortener á la Sharekit.io.
Efficient Social Media Communications With Swat.io