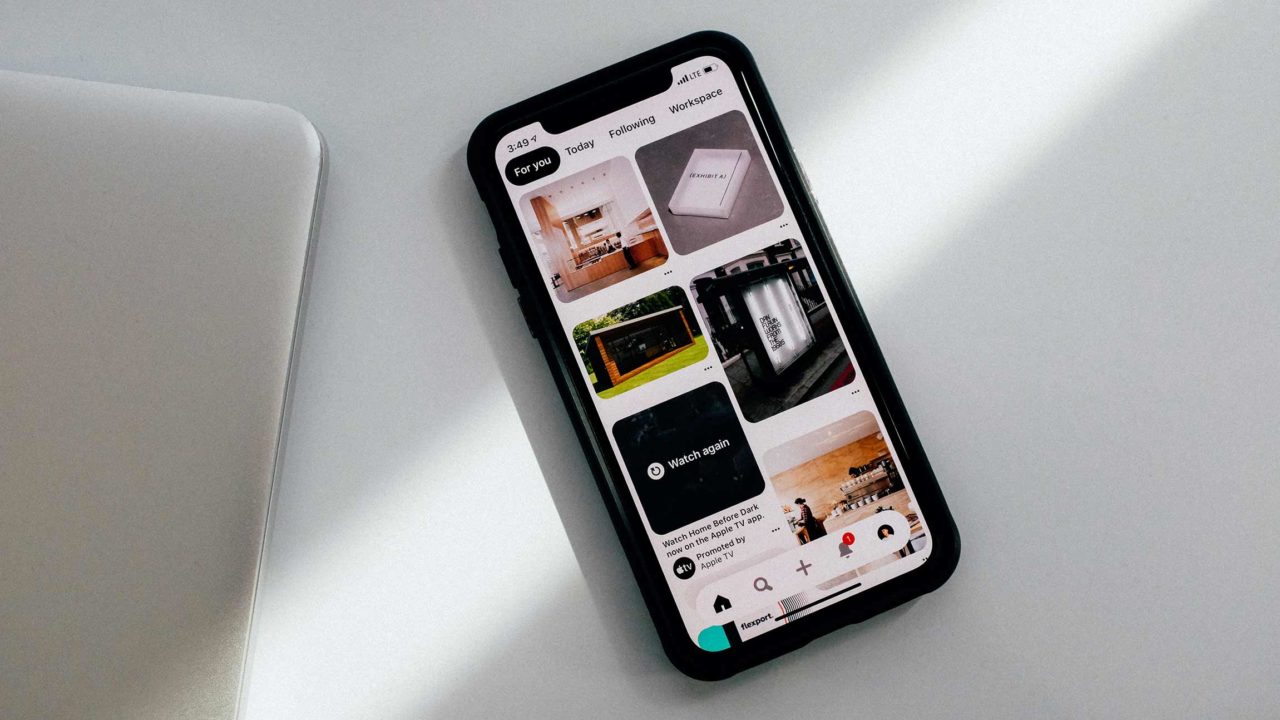 Feature Update: Swat.io now Supports Pinterest Accounts!
Exciting news for all the eager content creators and social media marketers using Swat.io: We are now an official Pinterest partner and super happy to announce the launch of our Pinterest integration in Swat.io! From now on you can add your Pinterest account as a channel in Swat.io and start planning and pinning your content to your boards. Read on to find out how the integration works, what the main features are, and how you can start pinning right away. 📌
Pinterest is a fast-growing network with more than 400 million global monthly active users worldwide. People turn to the image search engine to find inspiration for all kinds of topics: whether it's recipes, lifestyle articles, outfit ideas, or business tips. As a visual network, brands can attract users' attention by posting inspirational content that sparks a desire for their product or service. Pinterest can help you increase brand awareness, website traffic, and consequently sales. To support you in achieving your goals, Swat.io will make your Pinterest management easier than ever before – which means you will have more time for creating content that your community will love.
Yay! Swat.io got approved as Pinterest partner
Pinterest partners are experienced providers of marketing technology that helps businesses succeed with their Pinterest marketing. Supporting Pinterest as a content publishing channel in Swat.io has been a goal for our team for a long time now. Pinterest only approves solution providers with a high level of experience and skills. So we are even more proud that we made it through the approval process! Now that we have joined the selected group of partners, we are able to use the Pinterest API for publishing posts and fetching analytics data.
Start using Pinterest through Swat.io right away
Everything in Swat.io is ready for you to connect your Pinterest account and manage your pins. After connecting your account in the channel settings, you will find the options to create pins in the calendar and post composer, and see Pinterest as a channel in the analytics section. If you need detailed instructions on how to connect your account, our support team is happy to help. Once everything is set up, it's time to test the new features!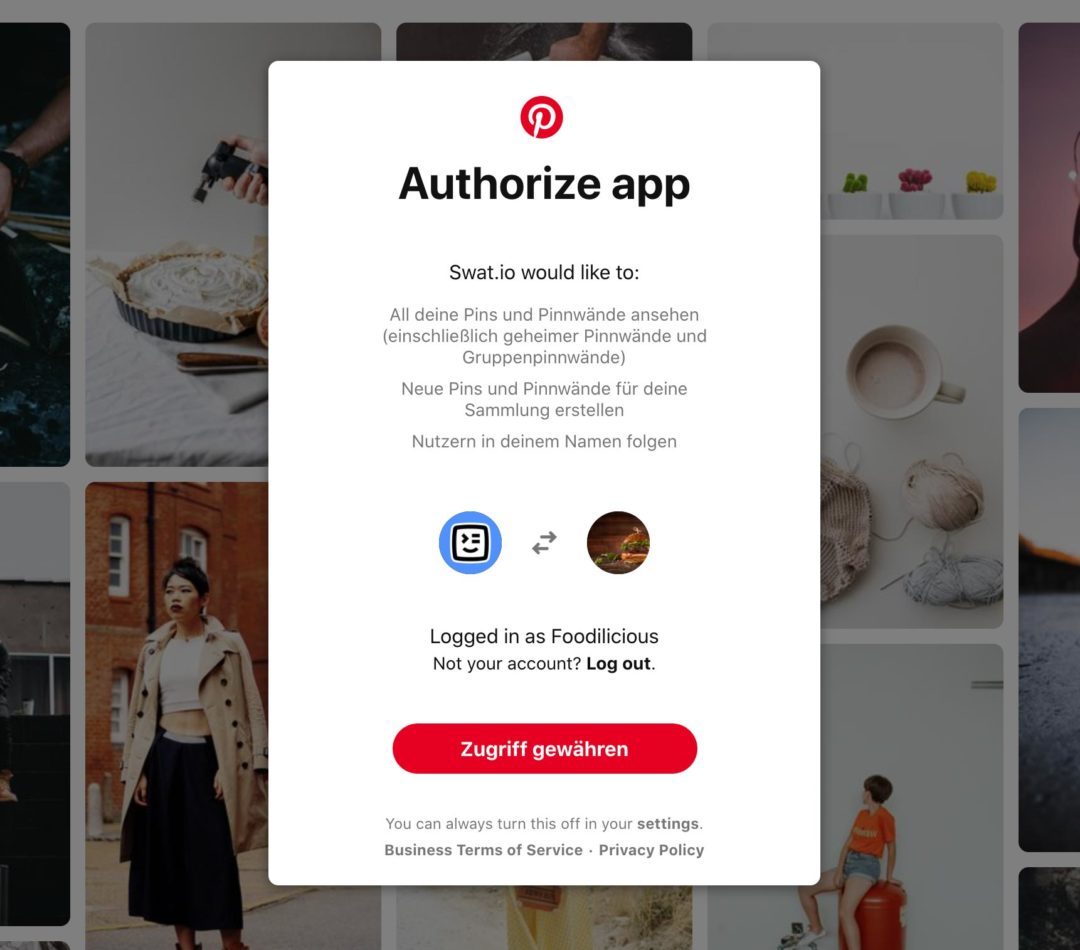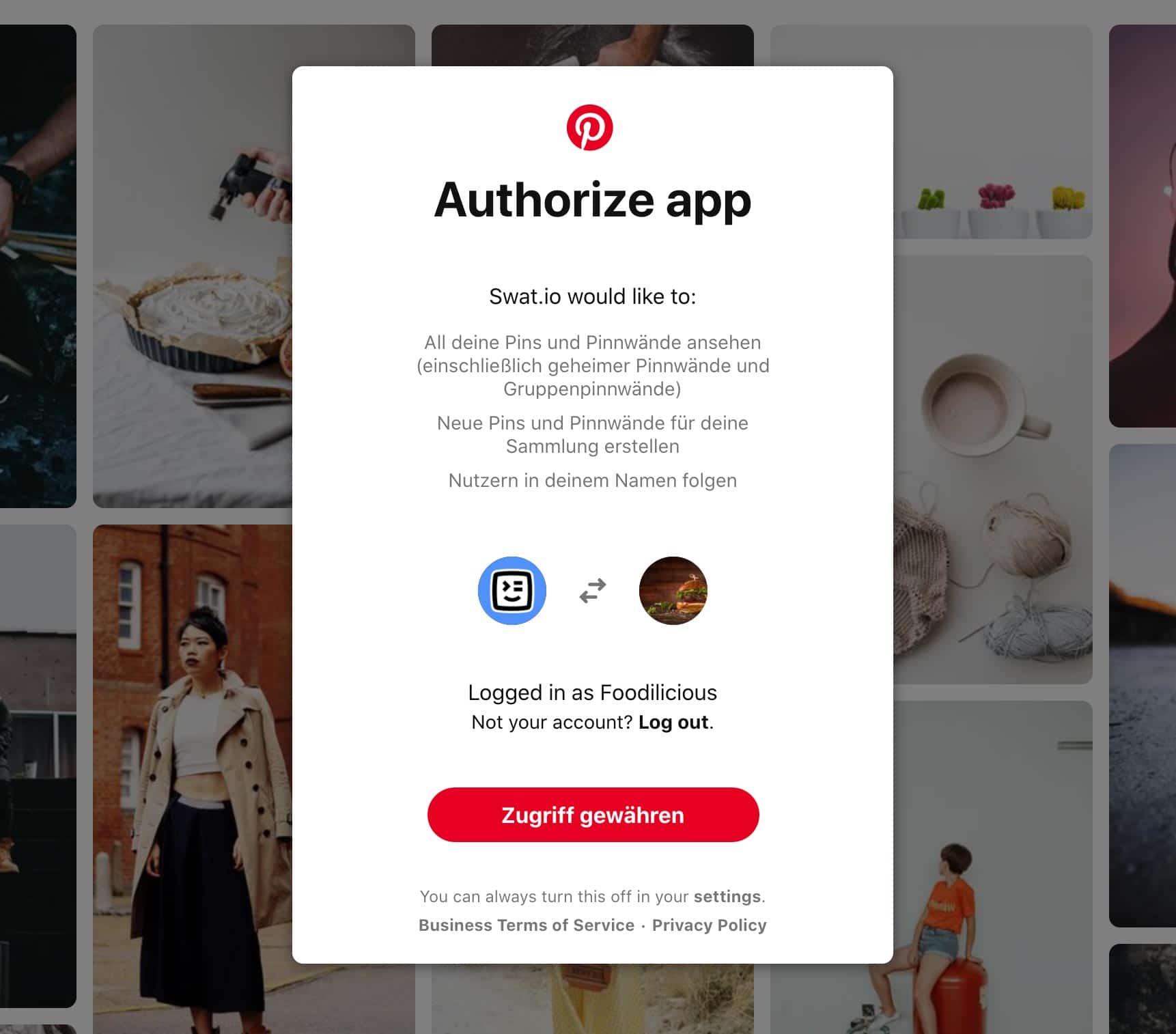 Pinterest features in Swat.io
As mentioned before, the new integration allows you to publish and analyze your pins. When selecting Pinterest as a channel, the post composer gives you the option to either create a photo or video pin. You then choose a board you want to publish your content on and can add a pin title and pin description. Upload a photo or video and insert a link to finish your pin and make it tempting for users to click. When creating a video pin, you also have the chance to add a custom preview image. All the other options are those you already know from your other channels in Swat.io: decide whether you want to schedule your content or publish it right away, set the status, assign your pin to a colleague, give or receive internal feedback in the activity log, and much more.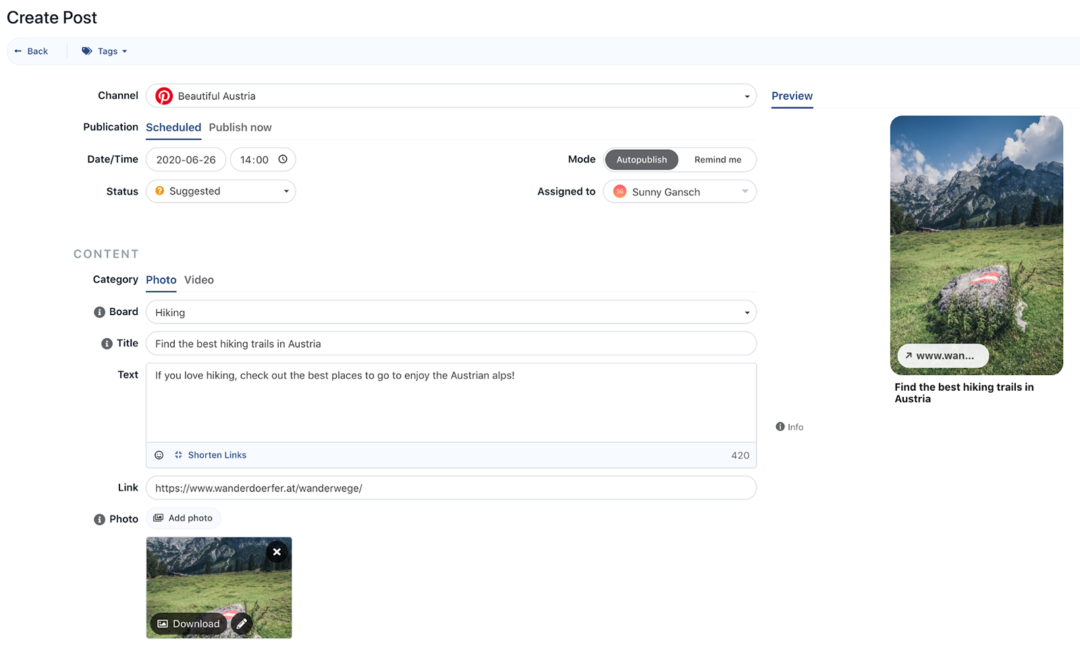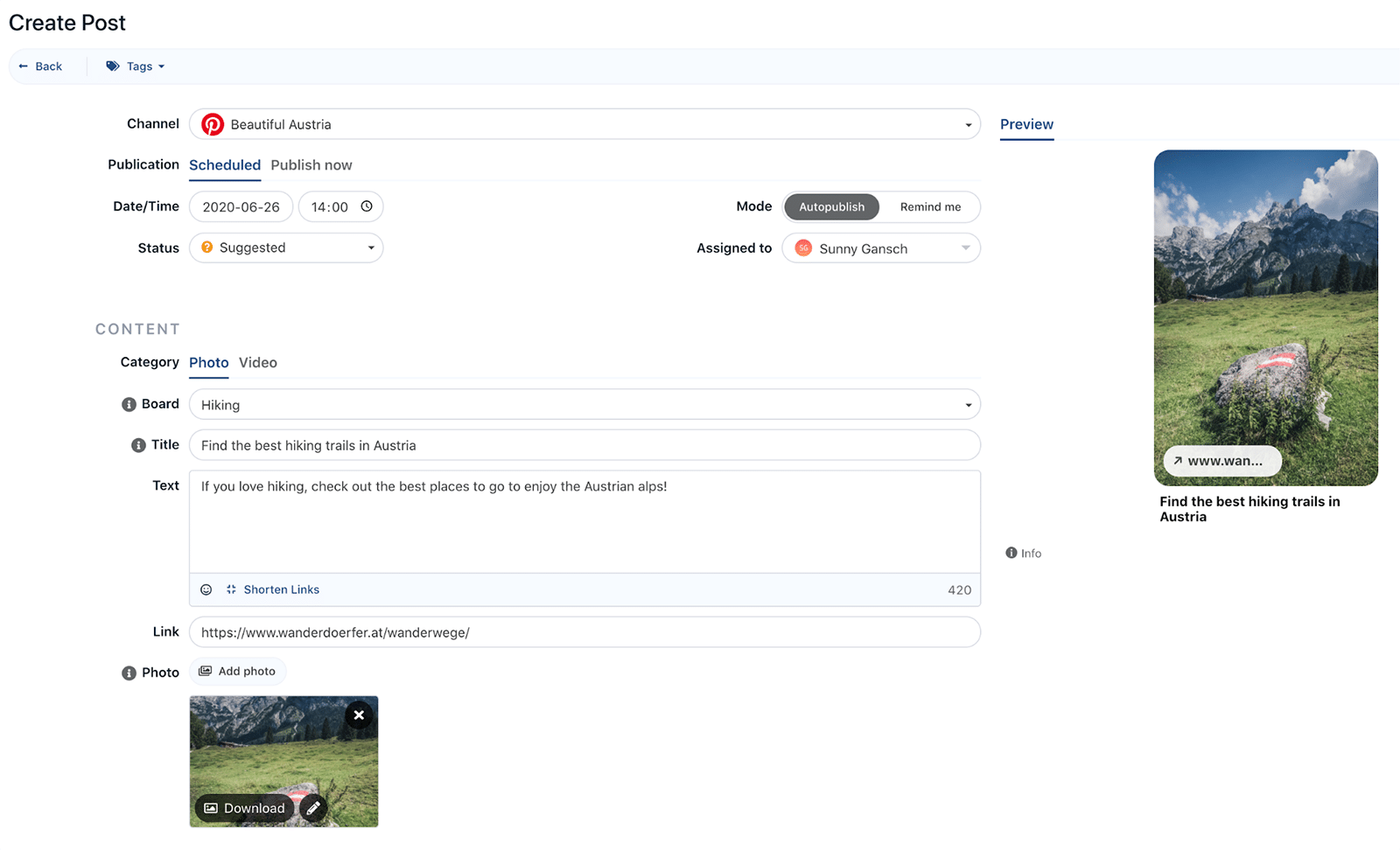 When navigating through the content calendar, you will now see your pins together with all your social media posts in a clearly structured way. If you want to align your communication on all channels, the duplicate post feature makes it easy to
duplicate posts (from other channels) to a Pinterest board
duplicate pins to other Social Media channels
duplicate pins from one board to another
Our color scheme makes it easy to grasp the status of a pin or post in the calendar at a glance. (As a Swat.io user, you're already familiar with this – orange stands for drafts, green for approved posts, red for problems, and grey for published posts).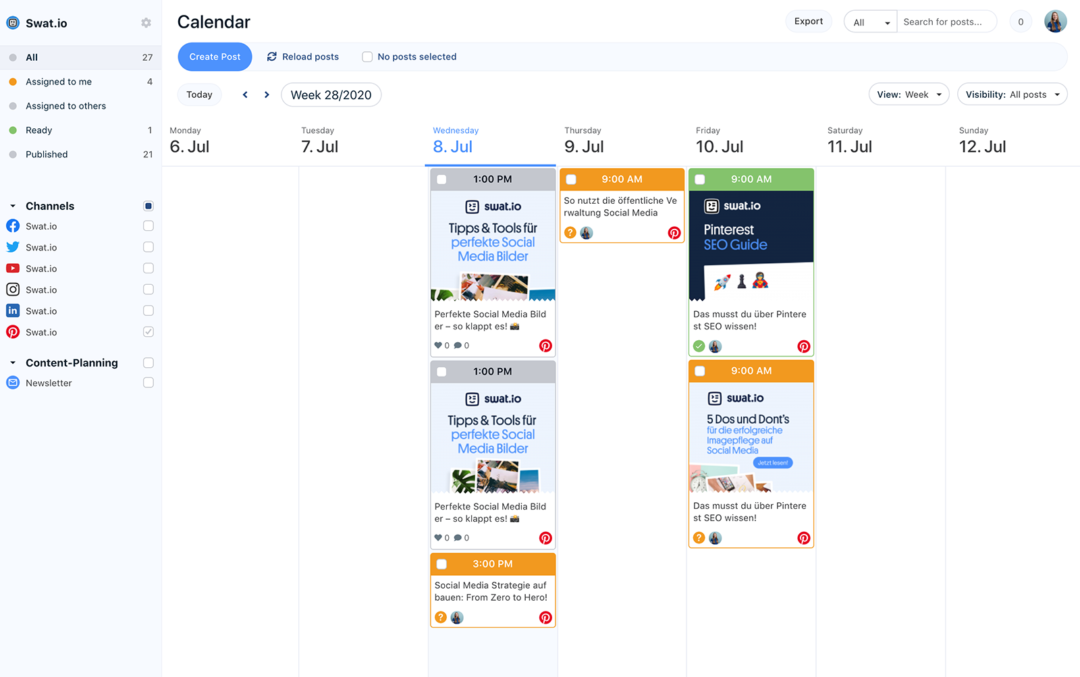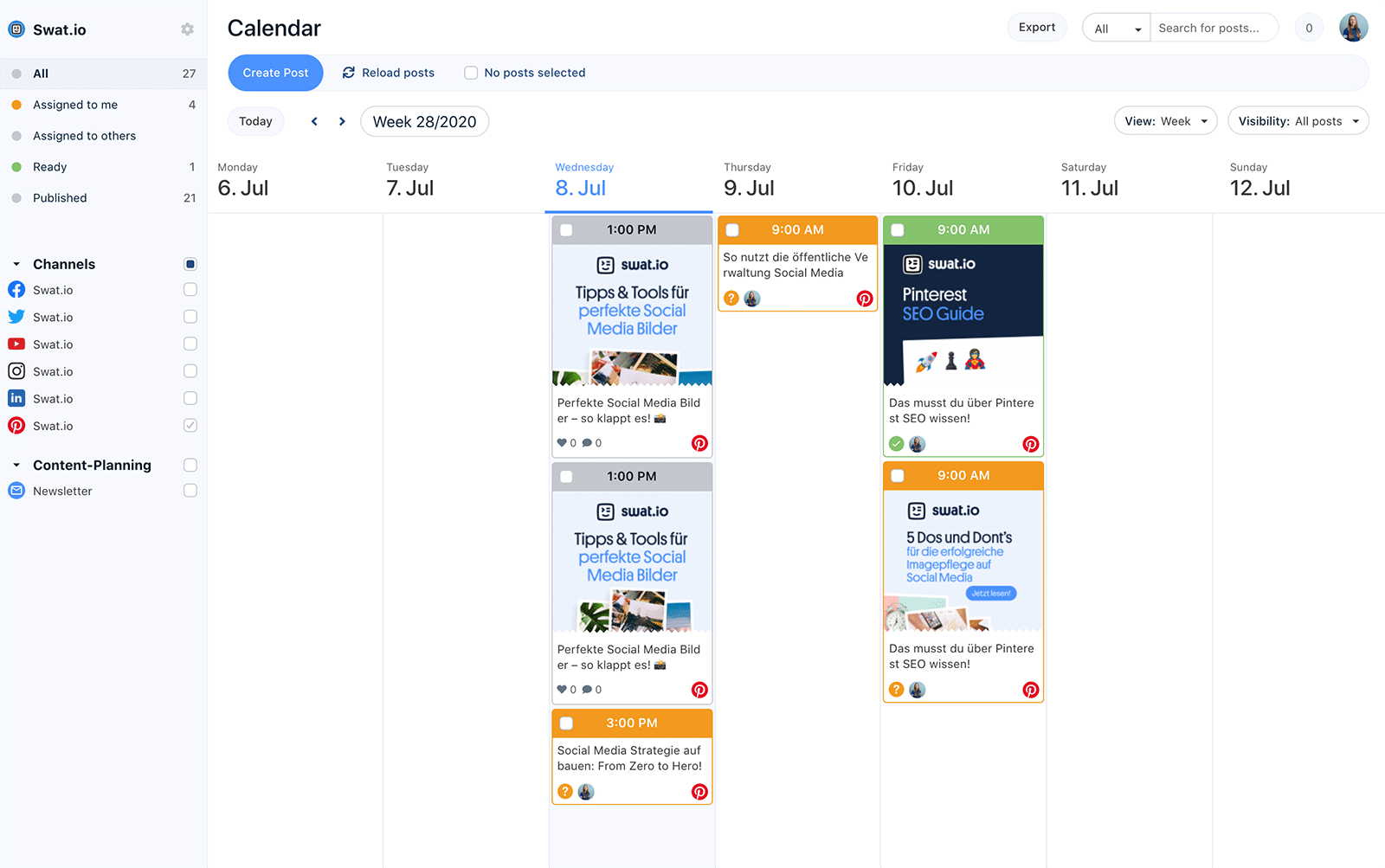 In Swat.io's analytics section, you will see important metrics to measure the success of your Pinterest marketing. We are able to fetch and display the following data for you:
Interactions (shares) The total number of shares of your pins.
Impressions The total number of times your photo and video pins have been seen.
Link clicks The total number of times people have clicked on your pins to a destination on or off Pinterest.
Monthly reach The total number of people who have seen or engaged with your pins in a 30-day-window up to and including each day.
Image Closeups The number of clicks to a closeup view of your photo pins.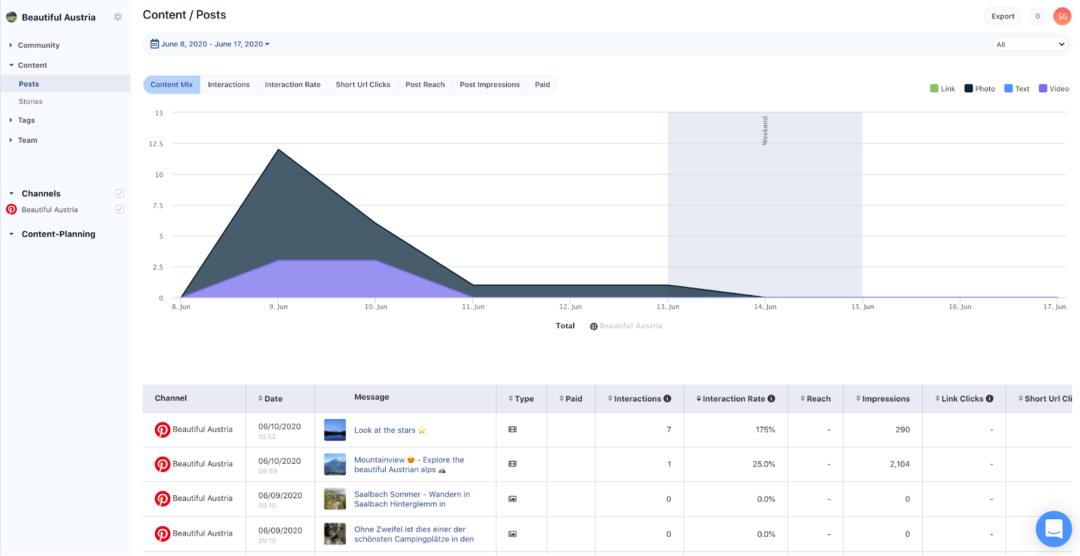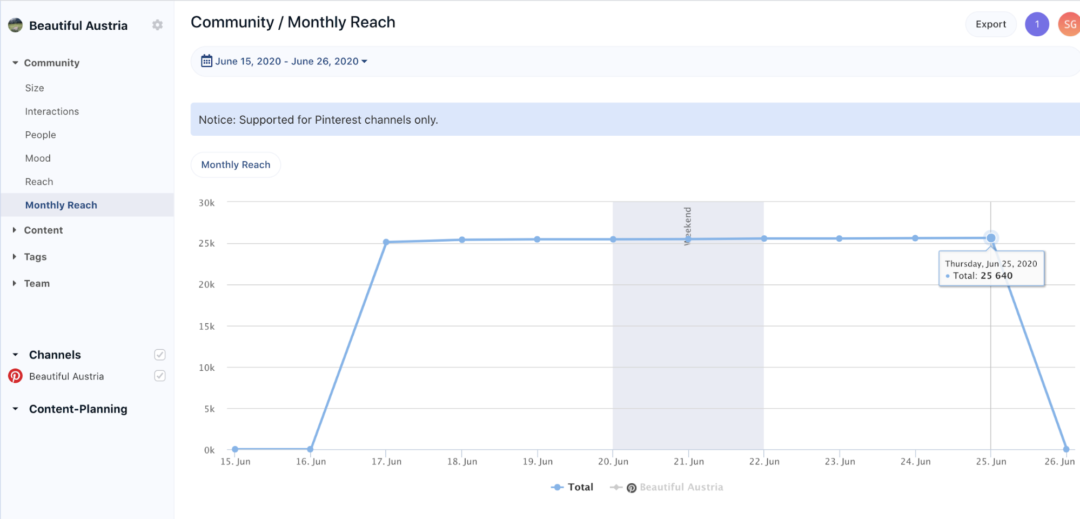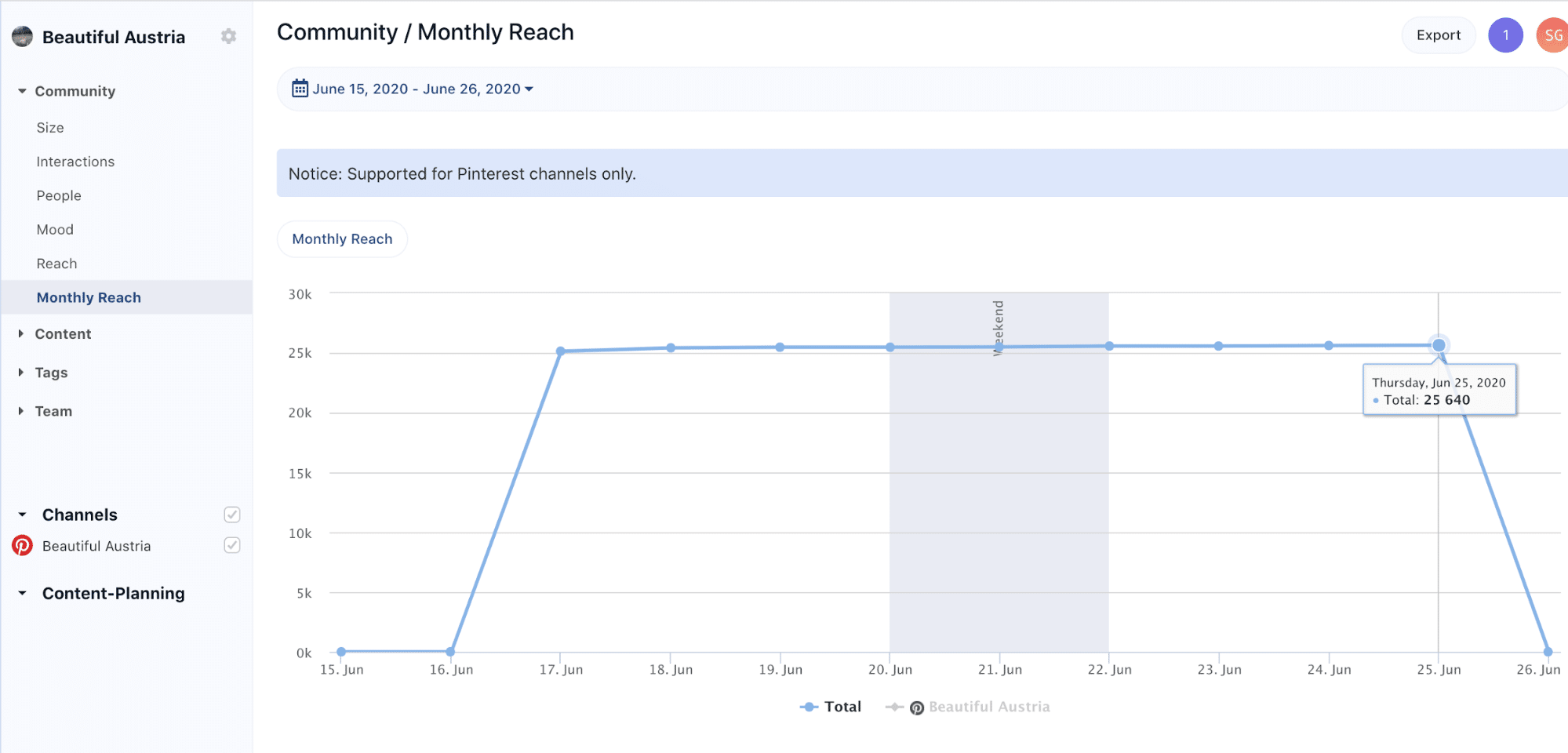 We ran a beta test of the new features and have already received some very good feedback – so now we want to hear how you like it!
Tips for your first steps on Pinterest
Are you just getting started on Pinterest? We are happy to help! One of the most important first steps is to create a business account. You will need one to be able to use Pinterest through Swat.io plus you are missing out on some valuable features like analytics data if you don't. Make sure to complete your account data and confirm your website domain.
Familiarize yourself with the most important Pinterest terms. Our Pinterest Marketing 101 gives you an overview of what you need to know about pins, boards and marketing strategies. Once you feel confident to start pinning, Pinterest's creative best practices will help you to tell captivating stories with your pins. For detailed information on topics like Pinterest SEO or the usage of hashtags, our blog offers more resources for you.
Time to leverage the potential of Pinterest for your marketing
Our newest feature allows you to manage even more of your channels with Swat.io. If you haven't yet used Pinterest as part of your marketing strategy, now might be the right time to explore the potential of the platform. It offers great opportunities to increase your brand reach and website traffic. By using Swat.io, you will keep your content planning neat and tidy at all times and improve your teamwork on pins. Now it's your turn to give it a try and let us know if you're as excited as we are about our Pinterest integration!
You're not using Swat.io yet and want to know how you can benefit from the new Pinterest integration? Start a free trial now and see how Swat.io will simplify your social media management!
Efficient Social Media Communications With Swat.io