If there's one hot topic among social media managers and customer service experts right now, it's definitely WhatsApp. With a base of more than 800 million users, the messenger app can be found on every second smartphone in the german speaking markets. Beside its original use case, personal communication, both users and businesses started adopting the service as a way to connect people with brands a while ago. Media & broadcasters use WhatsApp as an alternative news service & broadcast-channel, while also listening to community feedback and engaging with citizen journalists. eCommerce and service providers of all kind experiment with WhatsApp as a new channel for fast & direct customer service. With todays launch, companies can finally integrate WhatsApp with their existing social media content- & customer service processes seamlessly.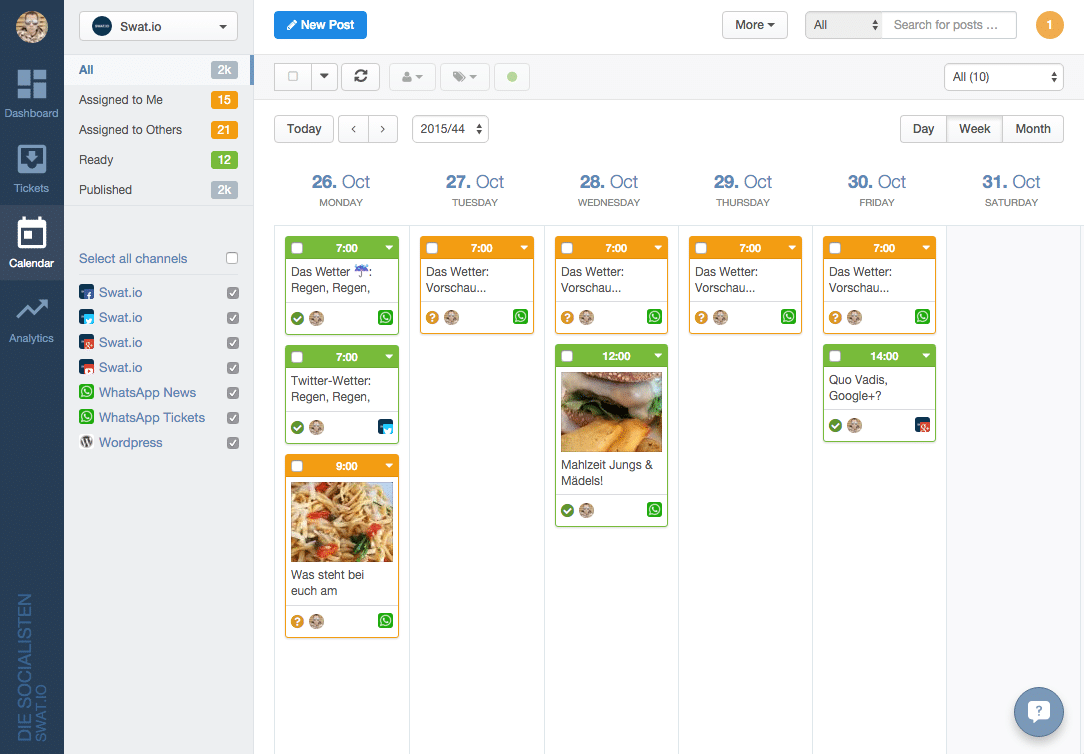 With todays launch, Swat.io is the  first social media management tool supporting Facebook, Twitter, Google+, Instagram and WhatsApp in one dashboard – worldwide! The integration was made possible thanks to our partnership with atms, who bring year long experience in the mobile communication space and built a stable & scalable solution, WhatsATool.
Starting together with us: Austrian radio station Hitradio Ö3, which is an early adopter of new ways to communicate with their community since 2008, when they were embracing Facebook. With Swat.io, Hitradio Ö3 is able to provide news and services to WhatsApp subscribers the same way they do on Facebook. Says Albert Malli, deputy chief of the station:
"While listeners used to send us postcards back in the day, they've switched to Facebook posts or messages on WhatsApp ever since. Other than some newspapers, we see WhatsApp not only as a newsletter substitute, but especially as opportunity to stay in dialogue with our listeners. Everybody who's writing to us can expect a response within 30min on average."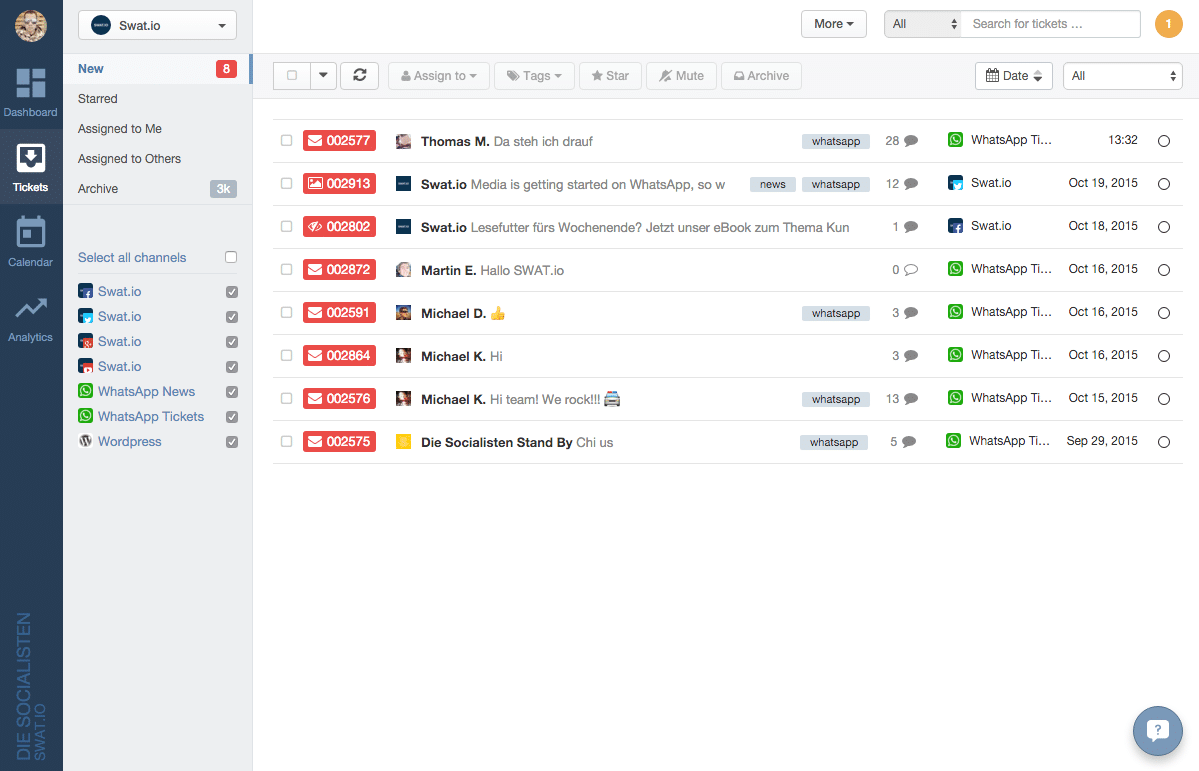 Our WhatsApp-integration offers these features:
Easy signup

 through an embeddable 

widget on your website

. A welcome-SMS spares users the tedious & error-prone manual entry of a phone number.

Schedule and automatically send broadcast messages to any number of subscribers instantly  – "100% Newsflash-proof!"
Send broadcast messages to interest-based channels for topics like "traffic", "news", "sports"…
Receive and reply to private messages without any delay!
Reliable & scaleable – weither 100 subscribers or 100.000s!
Support for link-shortening, click-tracking and – of course – Emojis

 ?

Privacy and data protection – subscriber data is stored safely at all times. Plus: If you decide to switch services, simply take all subscribers with you!
WhatsATool is available in different volume plans, with with the smallest package starting at a basic fee of EUR 50/month and 5 Cent per subscriber. There's no initial setup cost.
Interested companies and brands can start using WhatsApp with Swat.io today! – get in contact at whatsapp@swat.io or +43 (1)942 48 91!
Find more info on our WhatsApp integration at https://swat.io/whatsapp.