B2B Marketing in the LinkedIn Universe
Comprehensive guide for ambitious companies

Build up your LinkedIn strategy from the very beginning

Best practices for your company page, content, ads, analysis and more

100% free of charge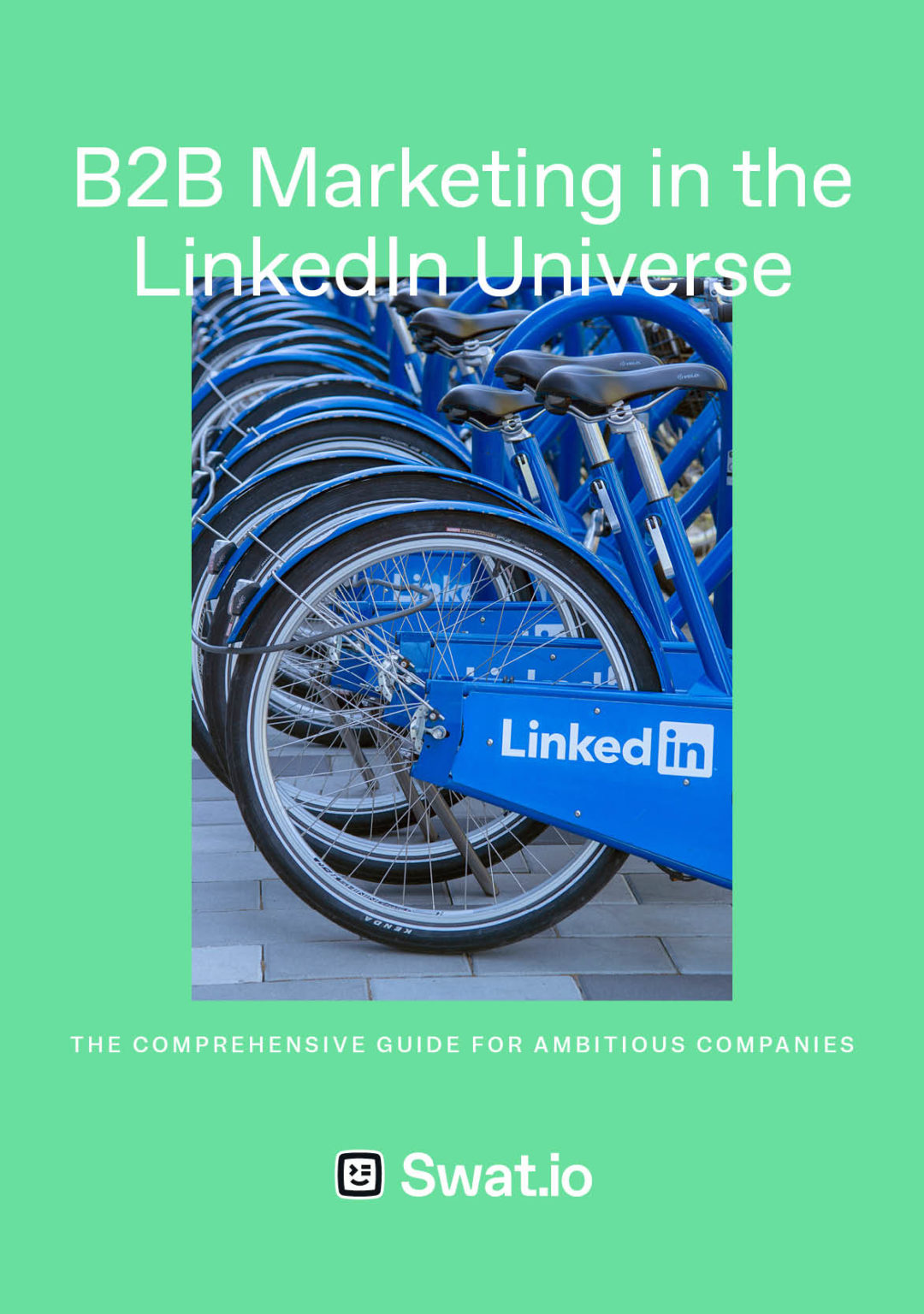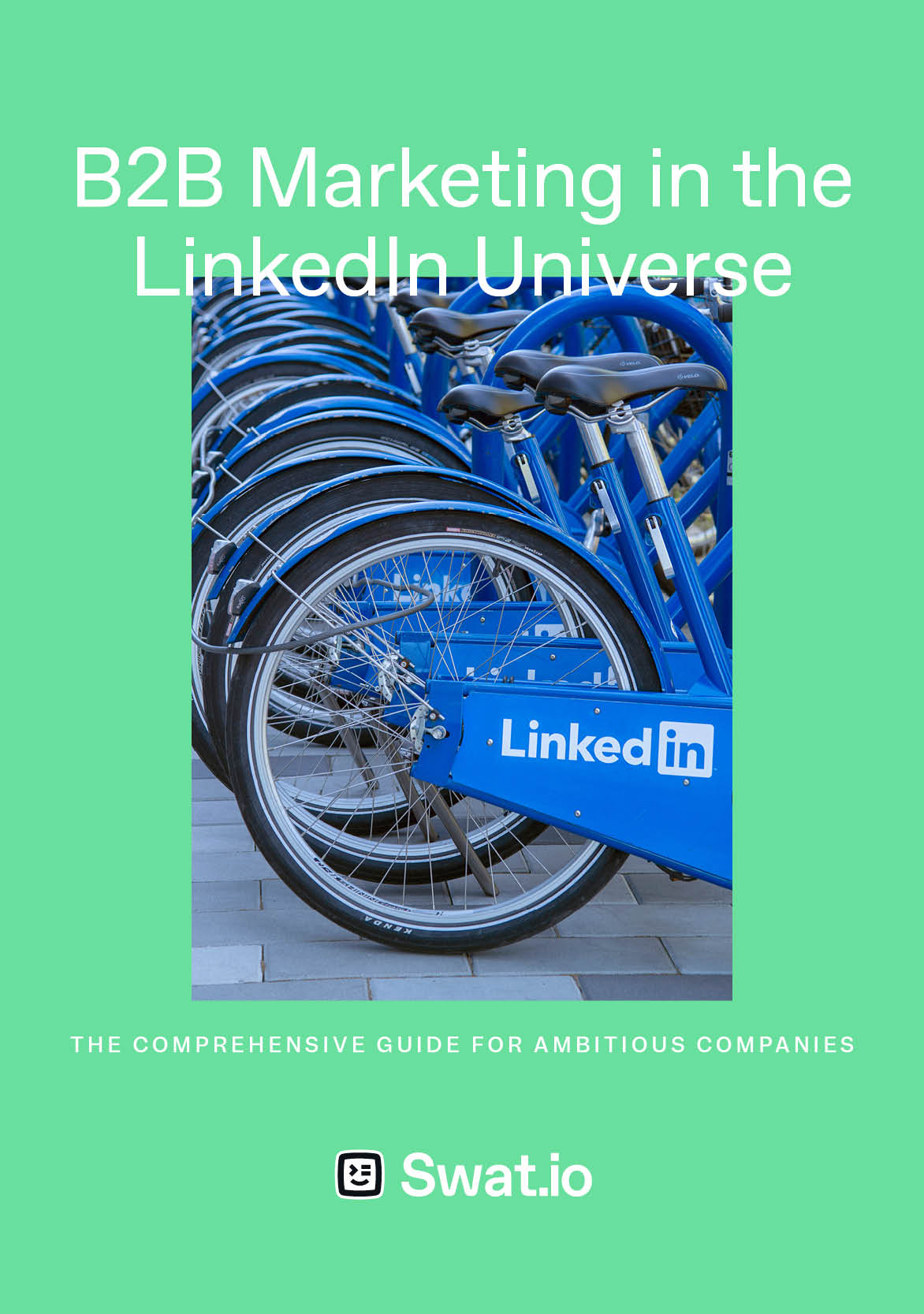 Sneak peeks from inside
Download your free copy of the comprehensive guide for ambitious companies who want to master B2B marketing in the LinkedIn universe. Learn the DNA of LinkedIn's marketing potentials and all the features it provides for businesses, employers and employees. This guide will give you everything you need to setup your B2B marketing strategy on LinkedIn and get results that outperform you competition.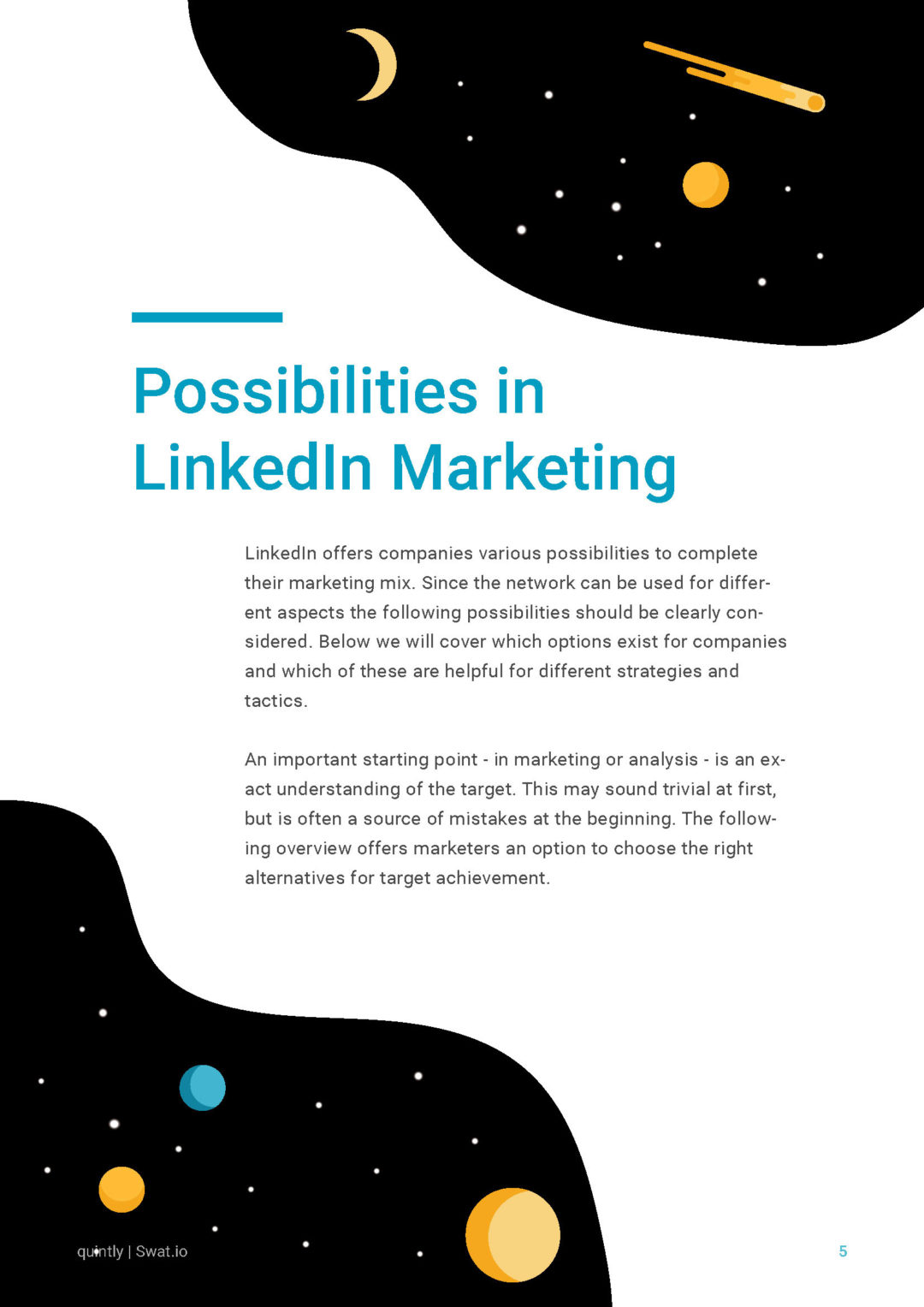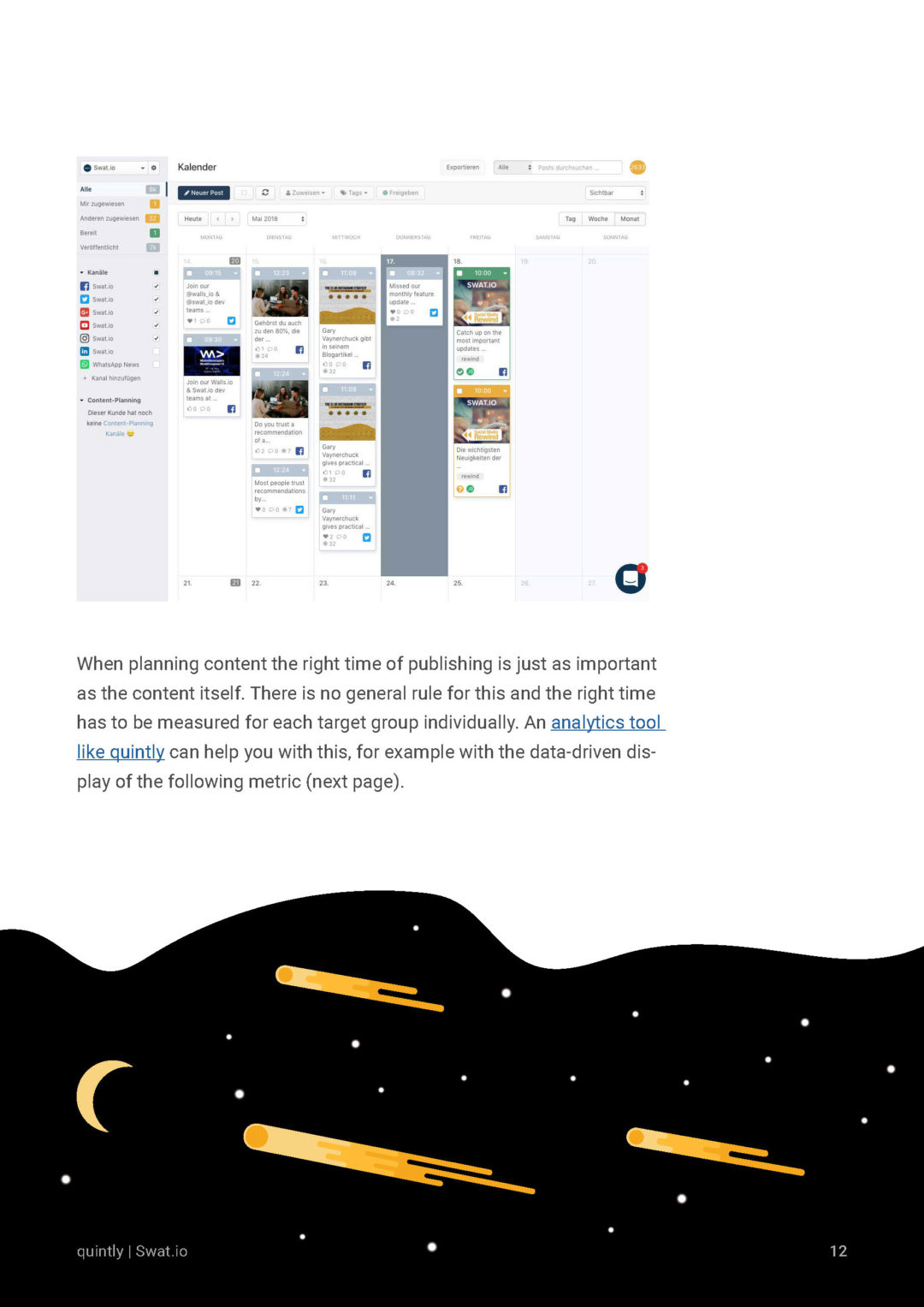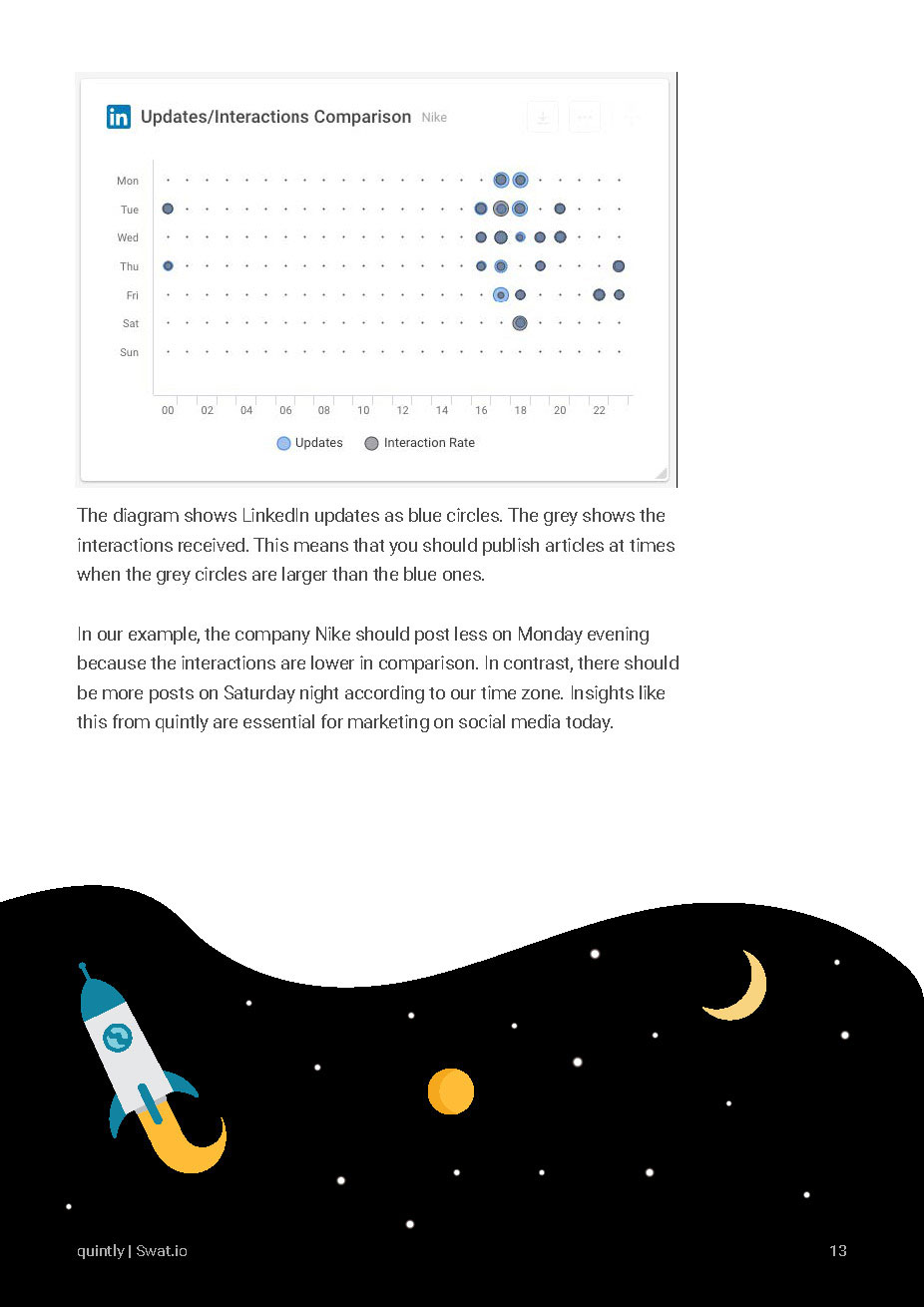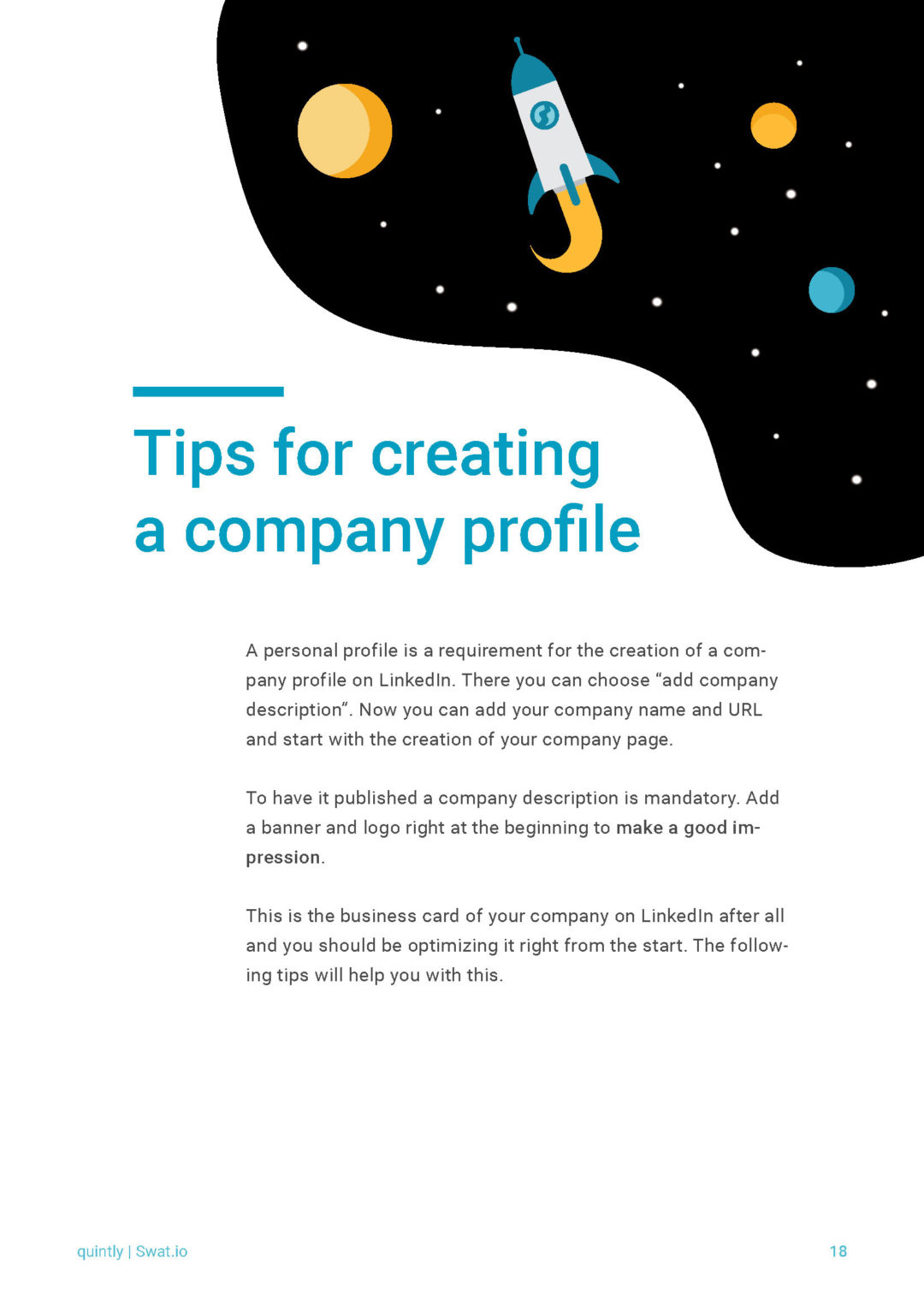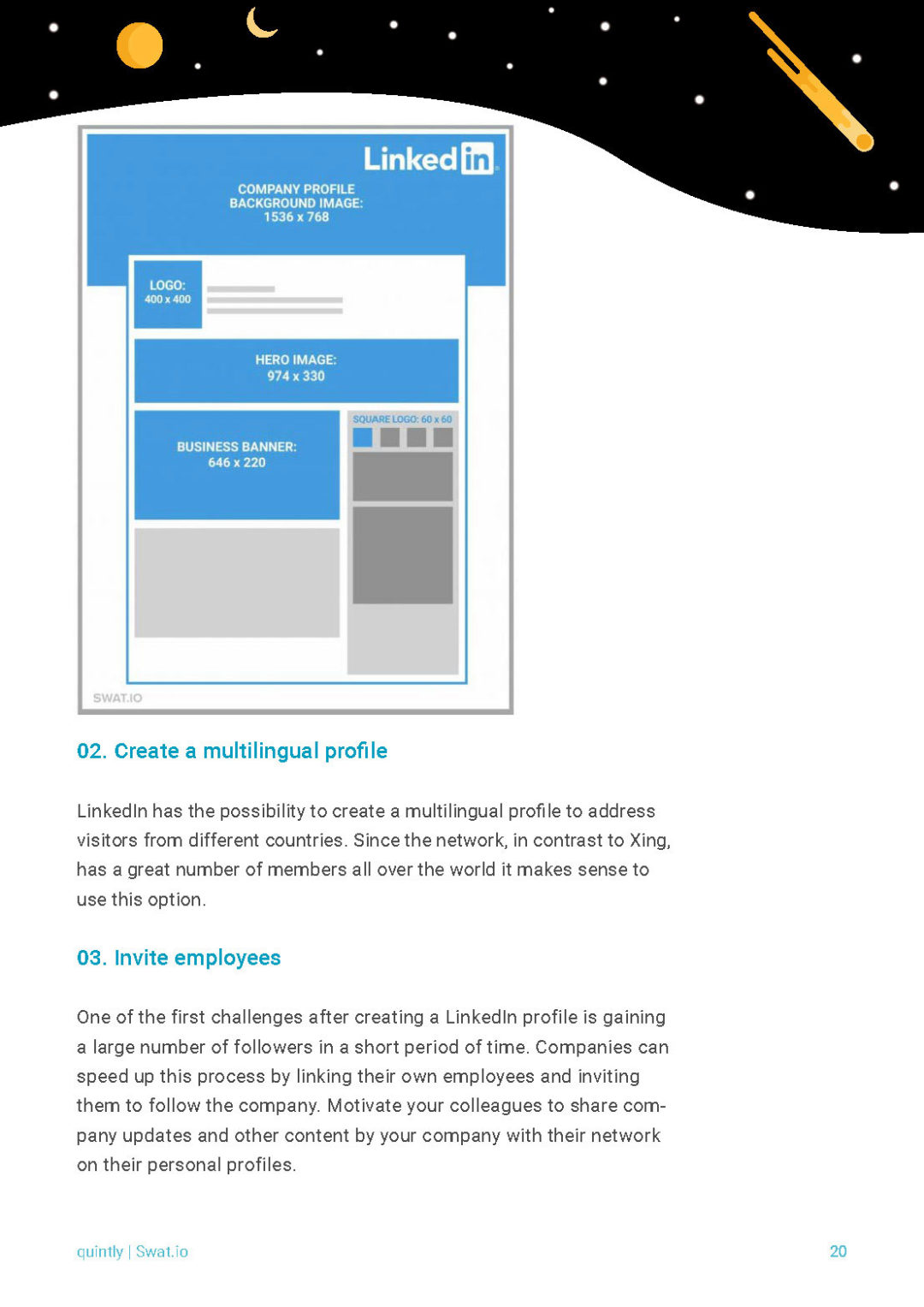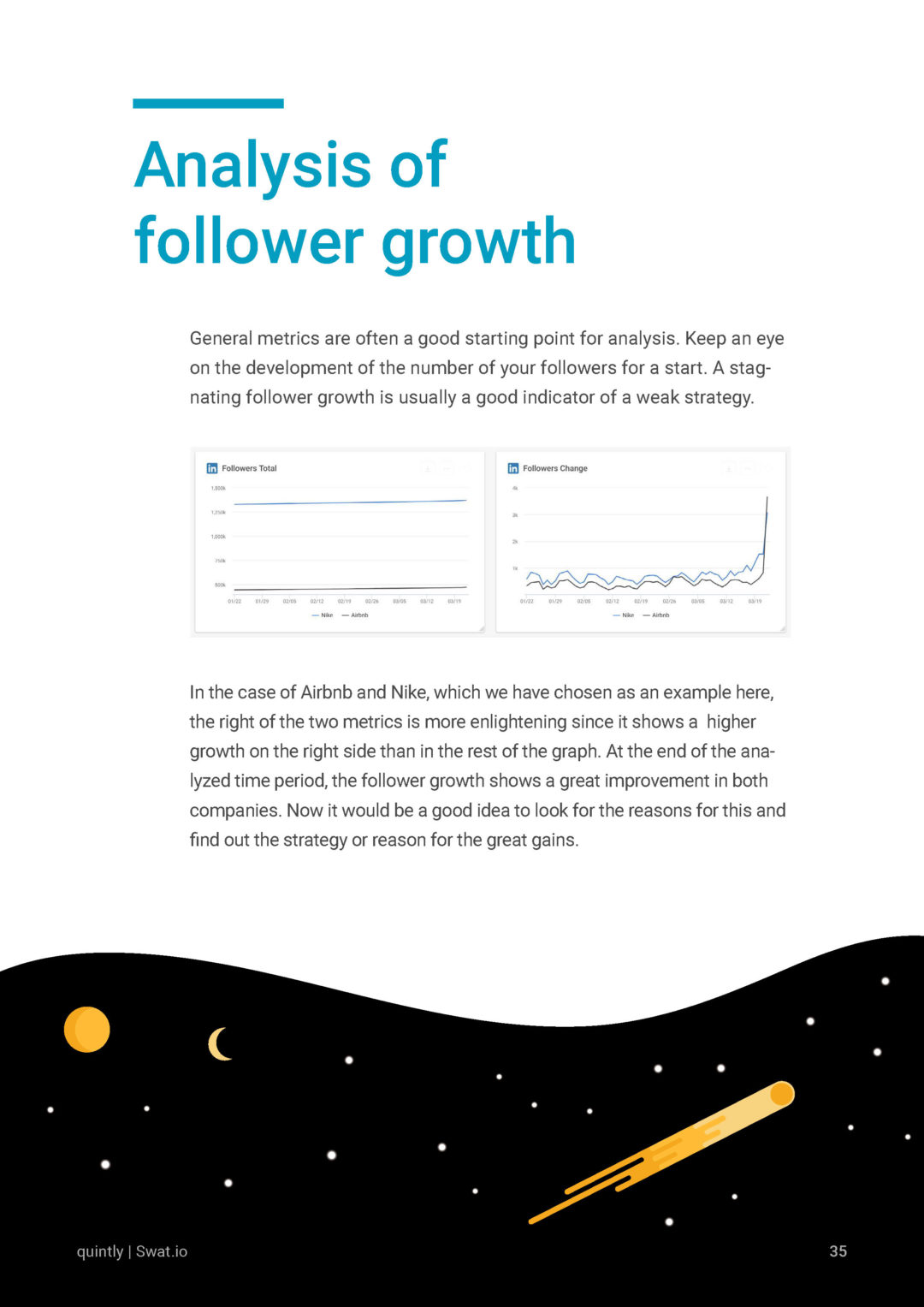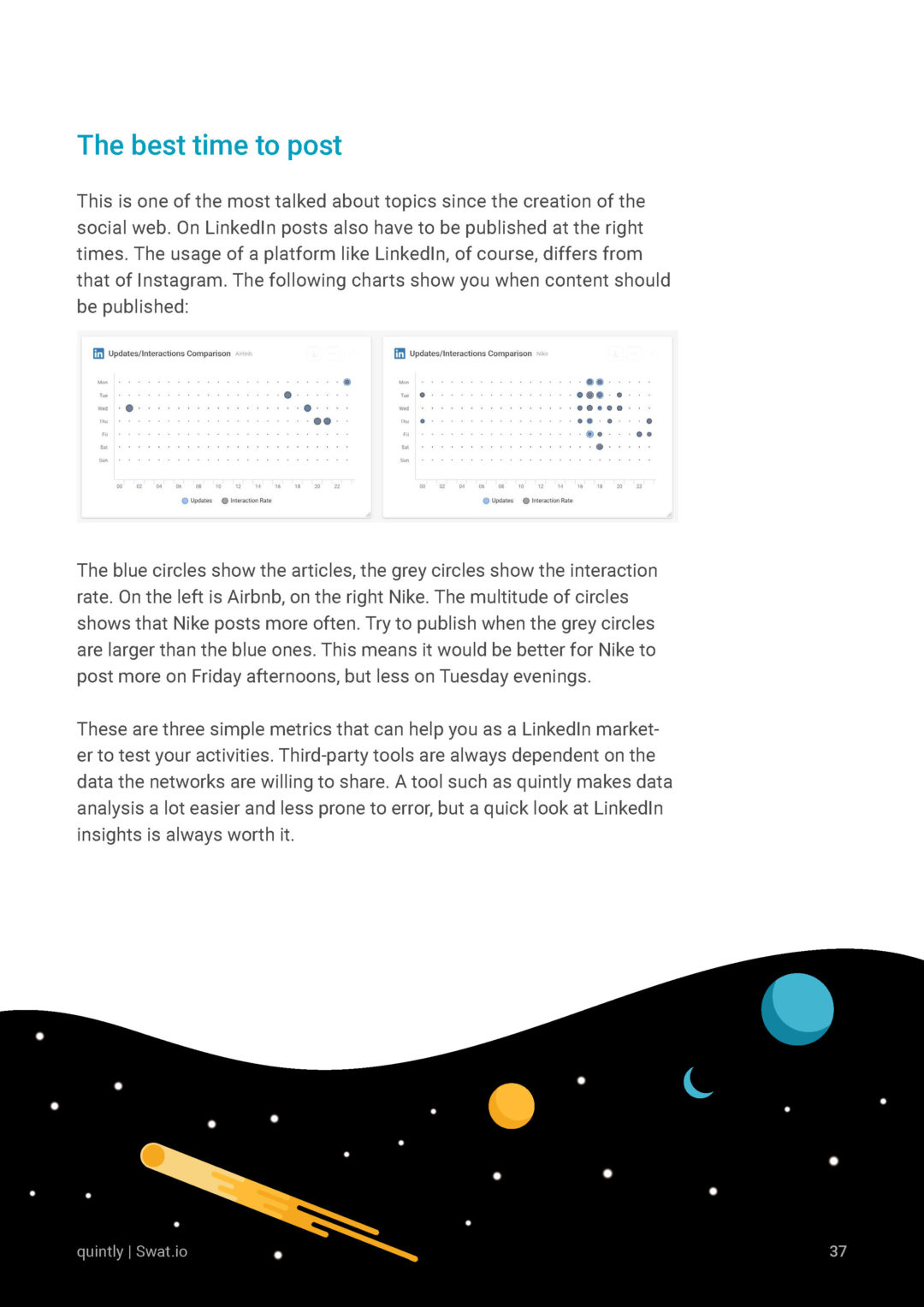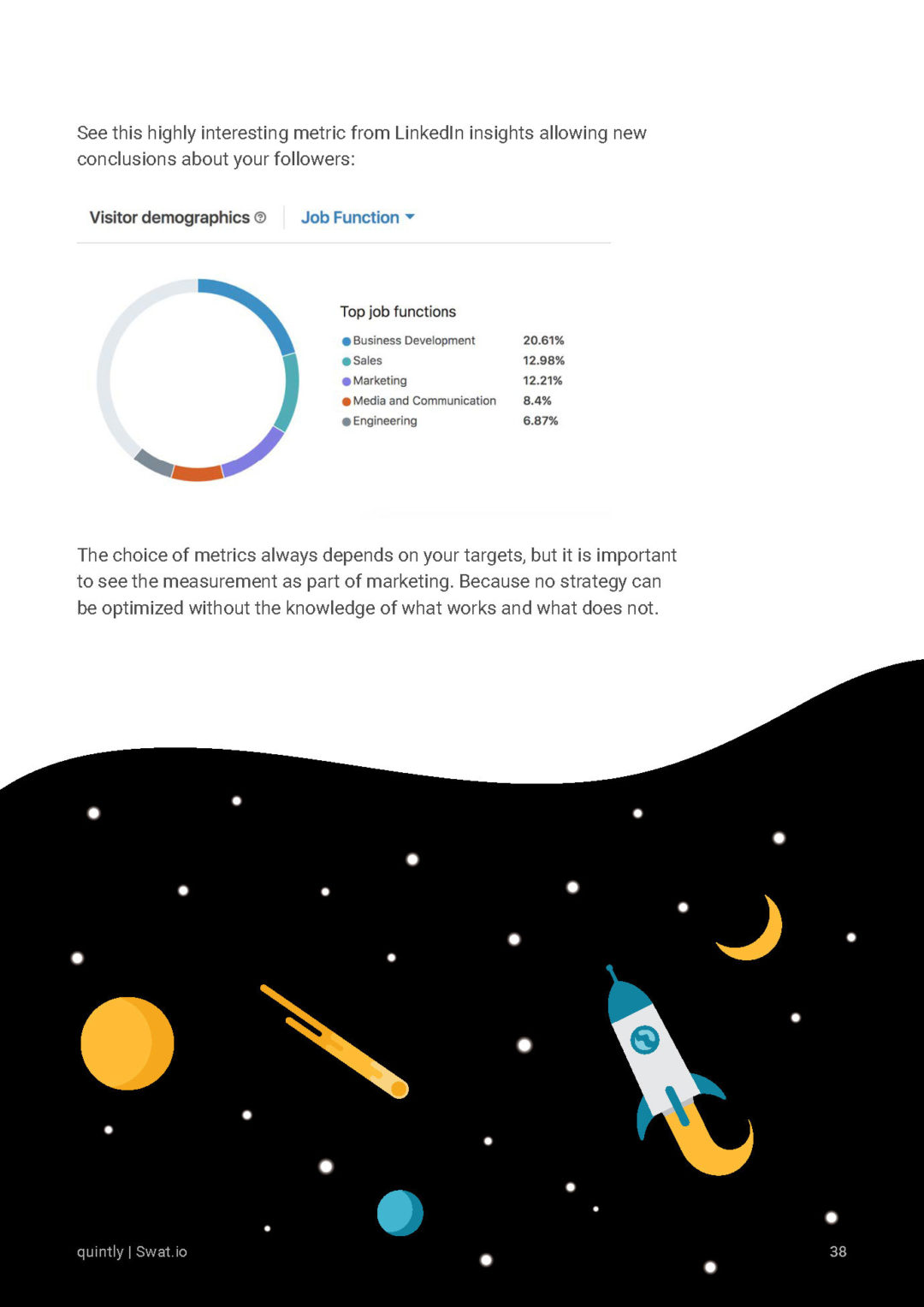 Gain knowledge on these topics
This eBook will turn you into a LinkedIn expert! Learn how to master these topics:
quintly - Social Media Analytics. Simplified.
All your stats from multiple social networks in one place.

Customizable dashboards with all your important stats.

Benchmarking vs competitors & best practice examples.

Over 250 metrics with full API access.

Fully automated processes and reporting.

Multi-client management for agencies.
Get an overview of your social media management
Save time und organise your social media workflows with Swat.io. Need convincing? Try it out for free!
21 days free trial

No payment information required

No automatic renewal