Save Valuable Time
With Social Media Automation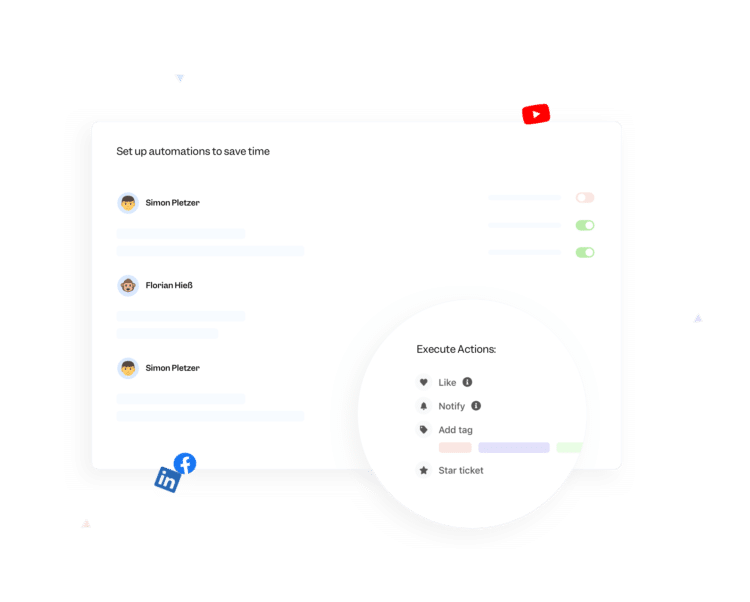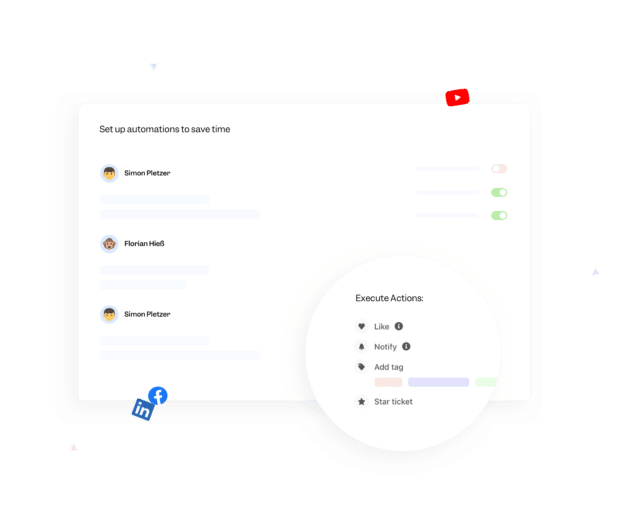 Set up automations to save time
Lean back and watch your work get done all by itself - that's almost how our automations tool works. Don't worry, you won't be replaced by a machine. But you will definitely save valuable time you can use to tackle the more challenging tasks. Automations will support you in working more efficiently in Community Management, Customer Service, and Monitoring.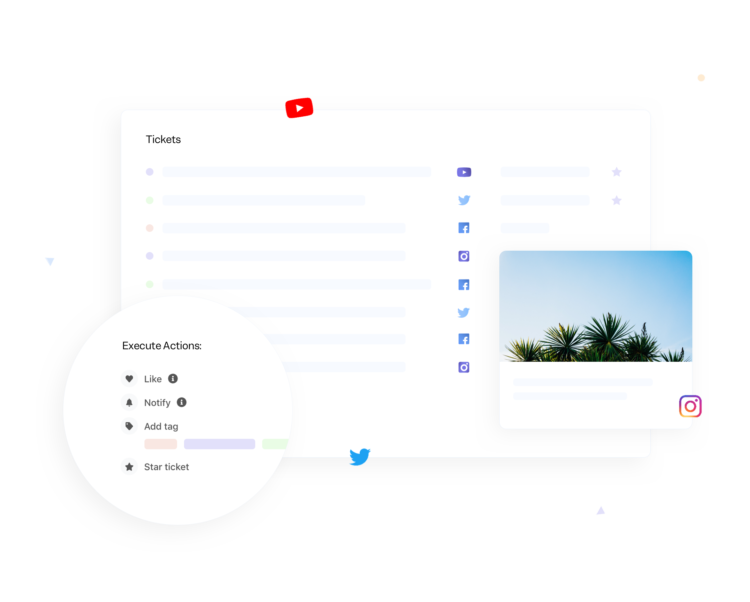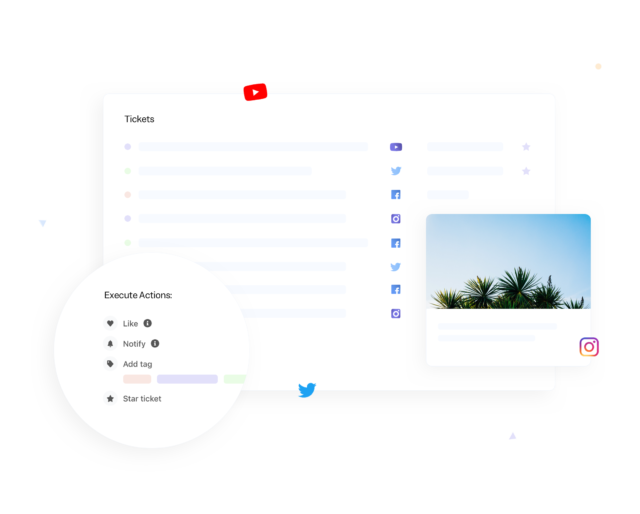 Declutter your ticket inbox by automating tasks
Actions are triggered by all different kinds of content that Swat.io receives via the API. You can automatically add tags, assign tickets, mark comments or tickets as read, set the mood for a comment or star tickets on all channels and monitoring channels. Further actions depend on the respective platform and include tasks like hiding comments on Facebook or retweeting tweets.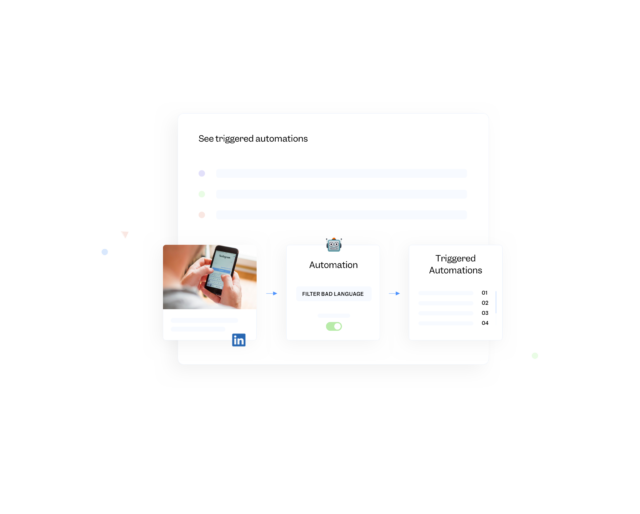 Always be aware of what triggered an automation
The "Automations Executed History" shows you in detail which actions were triggered and why. See at a glance in which order automations were executed and whether an automation maybe failed because of inconsistent settings. Furthermore, the activity protocol and color-marking of keywords reveal even more information about what exactly happened.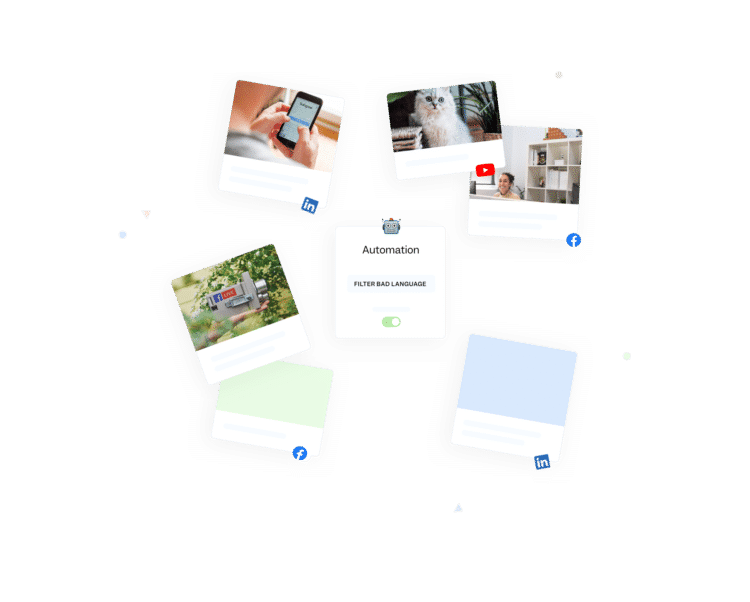 Vary between channels and get the most out of automations
Automations are set on channel level and therefore let you vary actions depending on channels. You might want to assign a ticket to different people depending on the channel a keyword was mentioned on. Another powerful feature is the definition of office hours. Decide whether an automation should be executed all the time, during or outside of office hours for each Social Media channel in your account.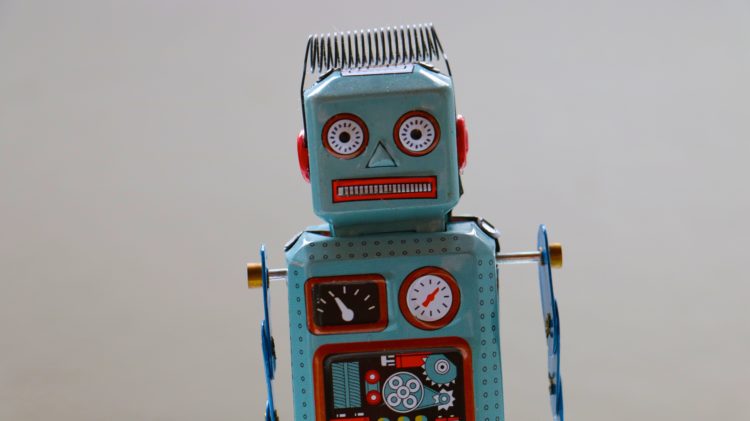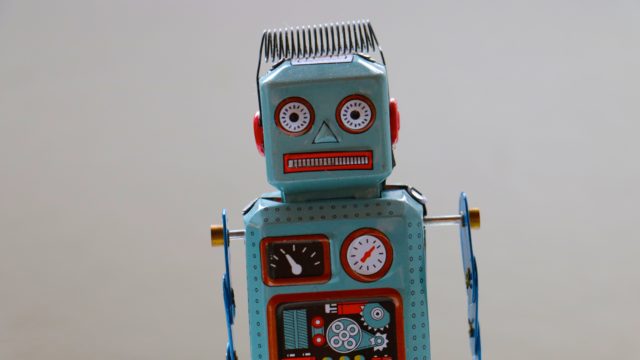 Blog
Automations are simple processes that you can have Swat.io execute automatically. Read here how the new feature works!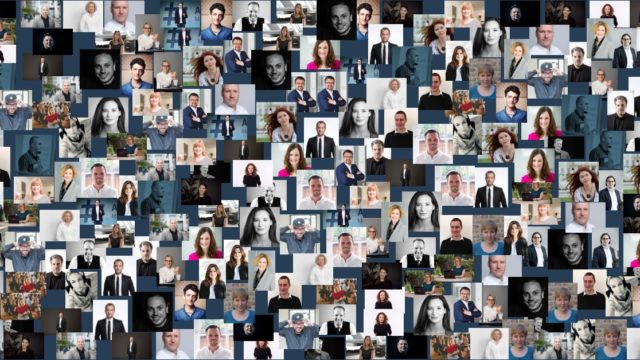 Blog
2018 is almost over and the time has come to plan the start of the new year. To make sure […]
Automations Success Stories
Swat.io supports your Enterprise.
Manage
Facebook
Instagram
Twitter
YouTube
LinkedIn
Google My Business
Publish
Clear and central content calendar
Agile planning and approval
Schedule and publish posts
Easy team collaboration
Reliable workflows and processes
Post preview for all devices
Engage
Single ticket inbox for all channels
Fast response time on social media
Coordination and collaboration as a team
Integrated social CRM data
Inbox automations for recurring tasks
Detailed log for all activities
Analyze
Analyse your social media performance
Compare numbers across channels
Valuable insights into your community
Identify brand ambassadors
Analyse your team performance
Export raw data for all statistics data
Feature by Feature
Breaking News Badge support on Facebook posts
Evaluation on time / channel and day level, private and public messages
Multi-language support including automatic translation of incoming comments and messages
Translations of incoming comments and messages directly in the ticket inbox
Filter options by channel, private or public messages
Real-time preview for desktop and mobile versions in post editor for all channels
Mute & Next function in the ticket inbox
Labelling of sponsored posts (Branded Content)
Client member management incl. rights system
Data storage within the European Union
Inbox ticket for contributions to event posts on Facebook
Reviews for Google My Business locations in the ticket inbox