Social Media AI Tool
Your Social Media Coworker, Intelligent and Always at Hand
Swat.io AI makes working with social media even more efficient. Use artificial intelligence as a social media assistant, say goodbye to creative blocks, and minimize time-consuming routine tasks.
21 days free trial

No credit card required

No automatic renewal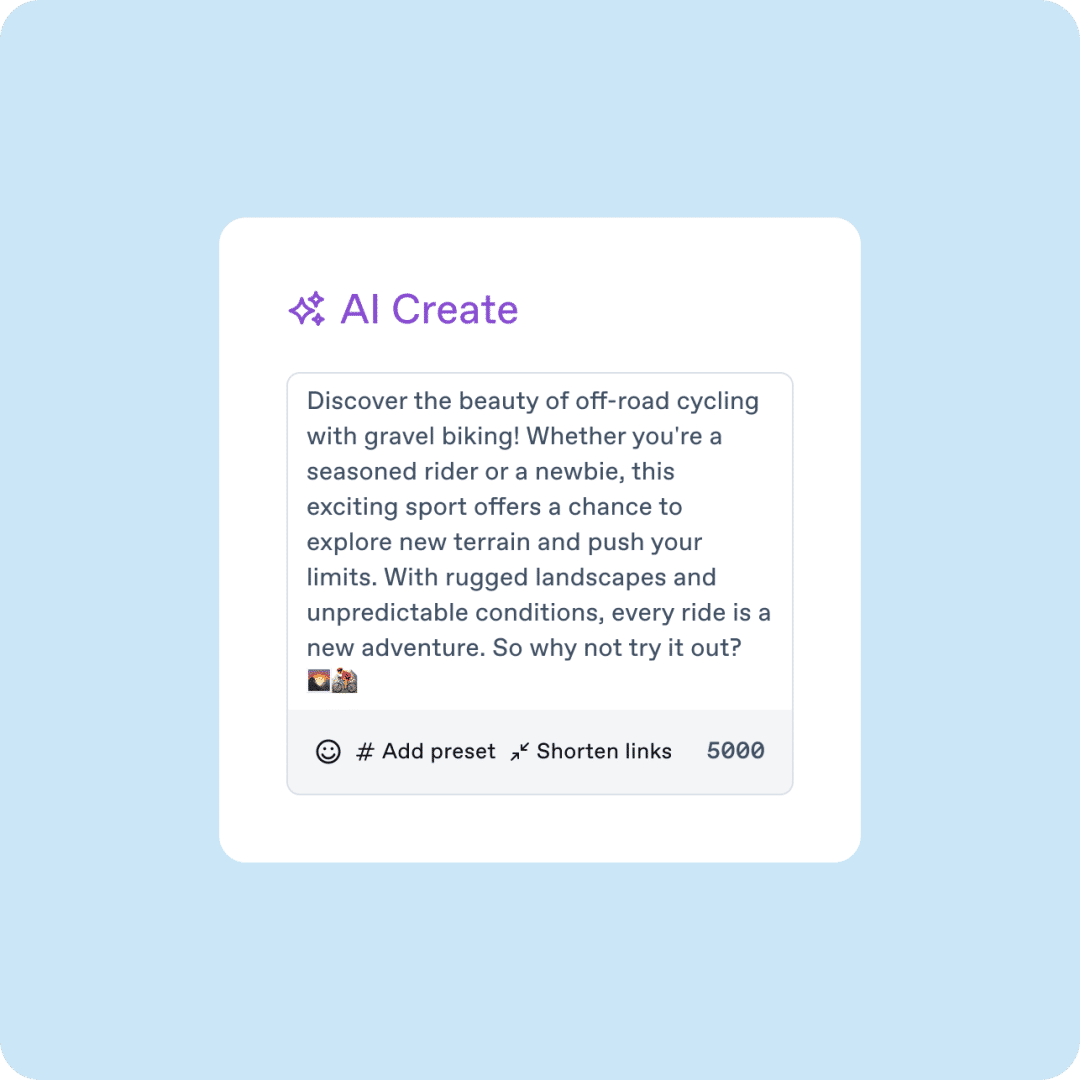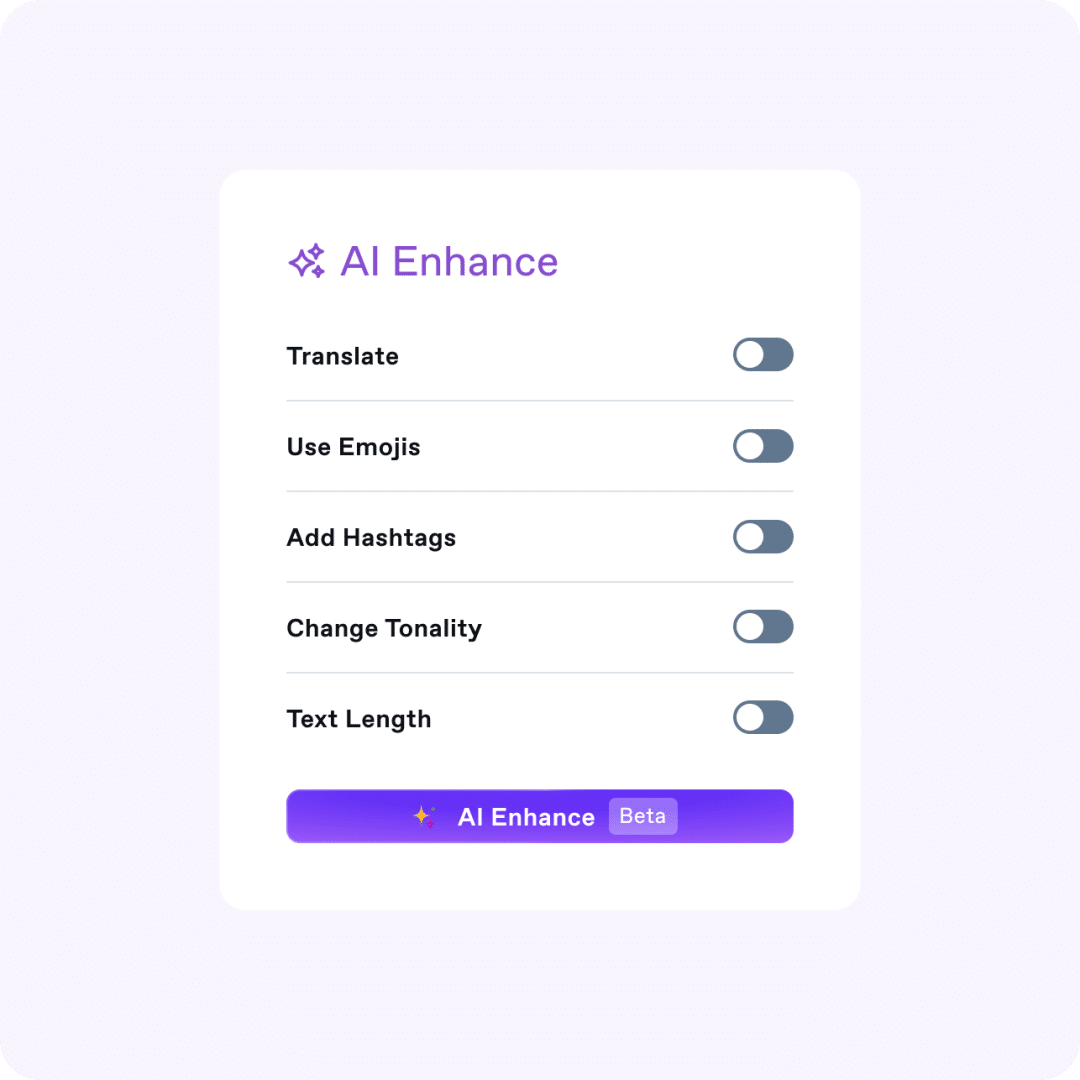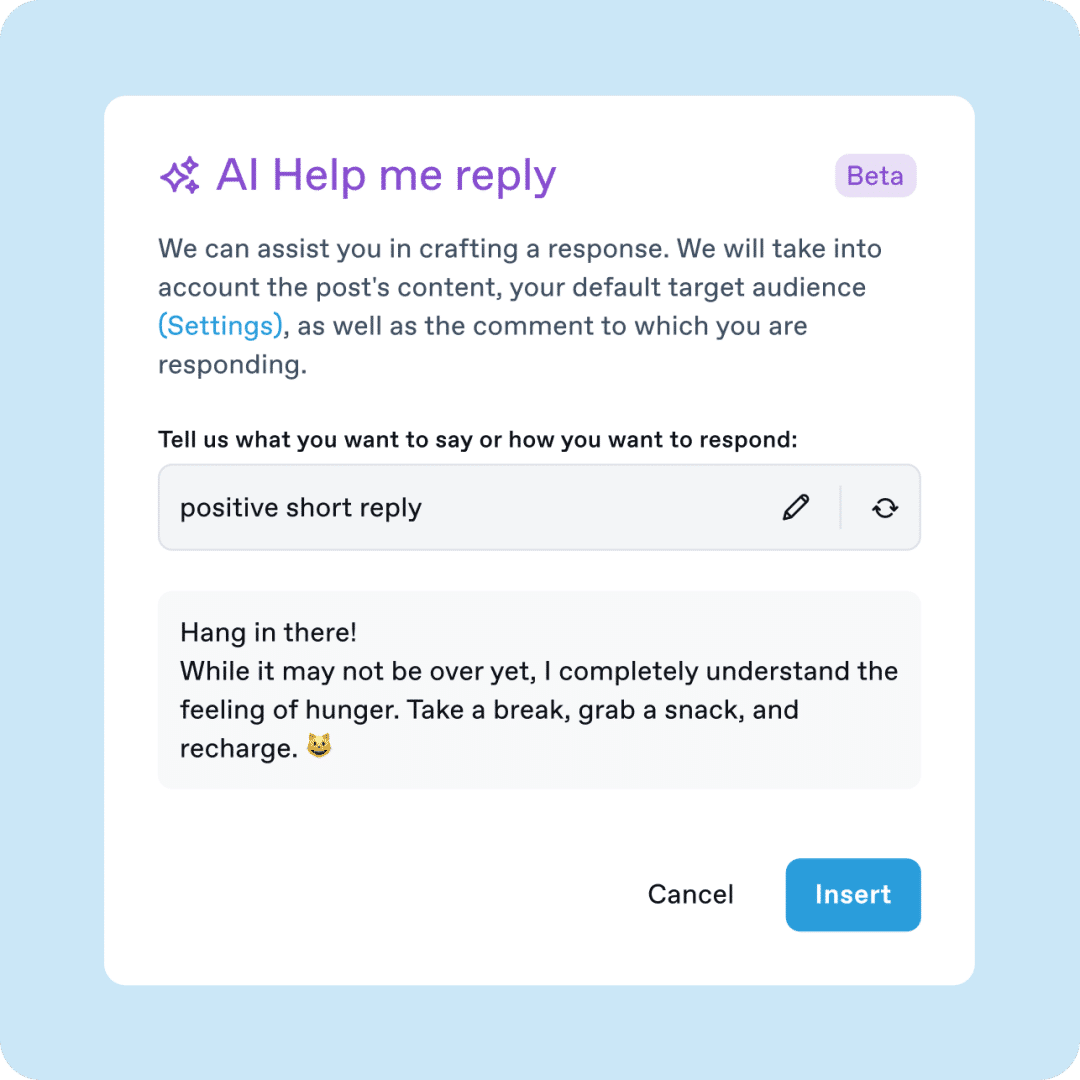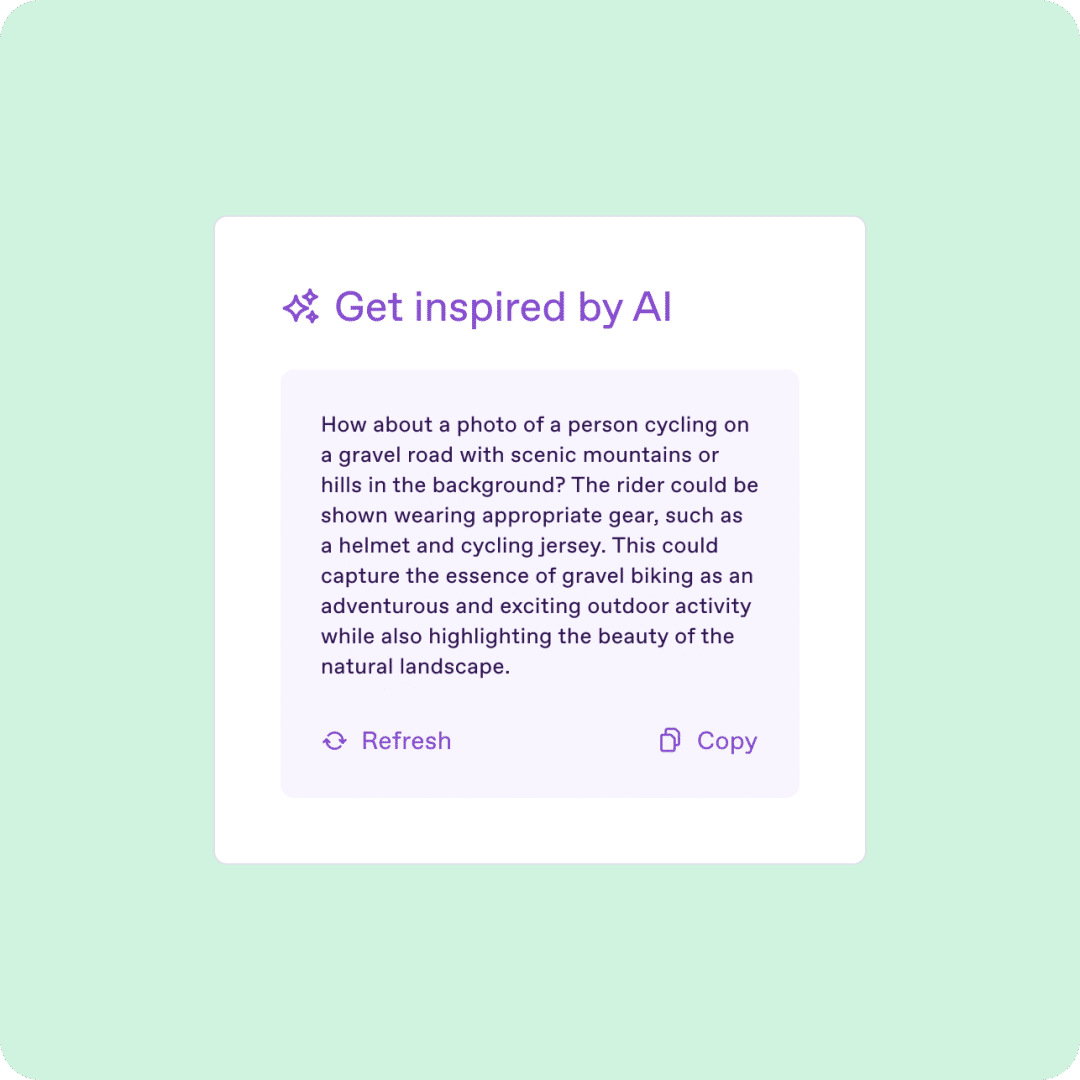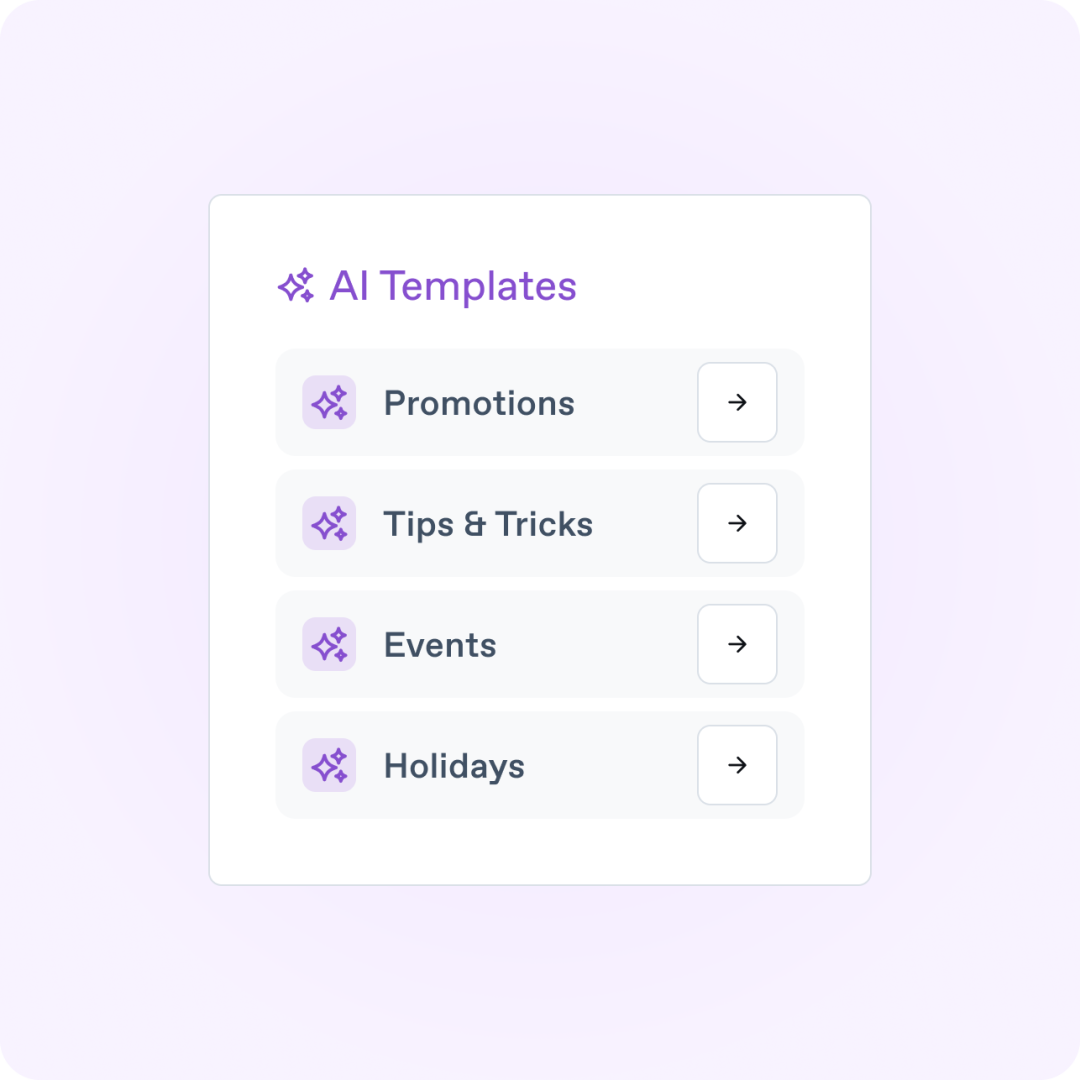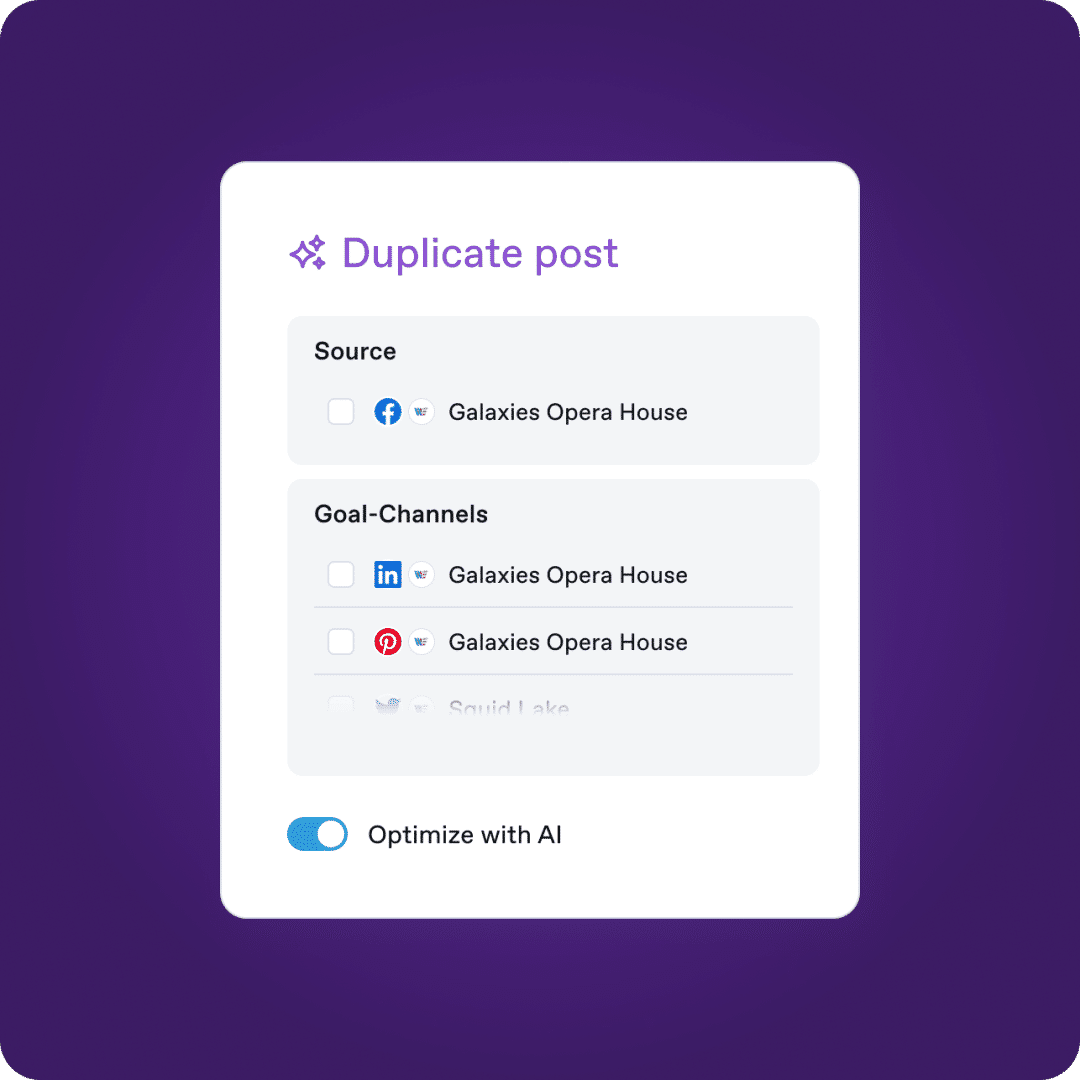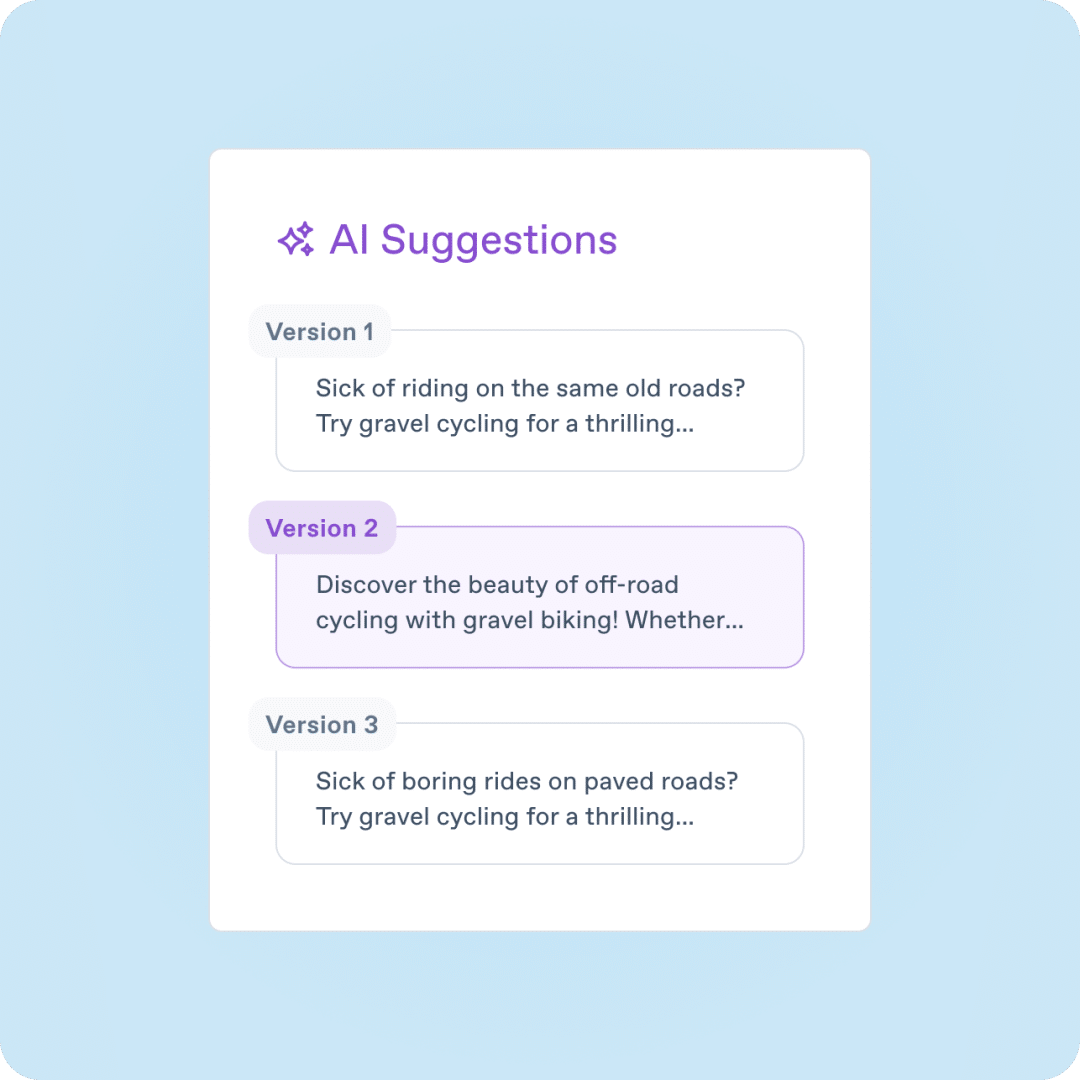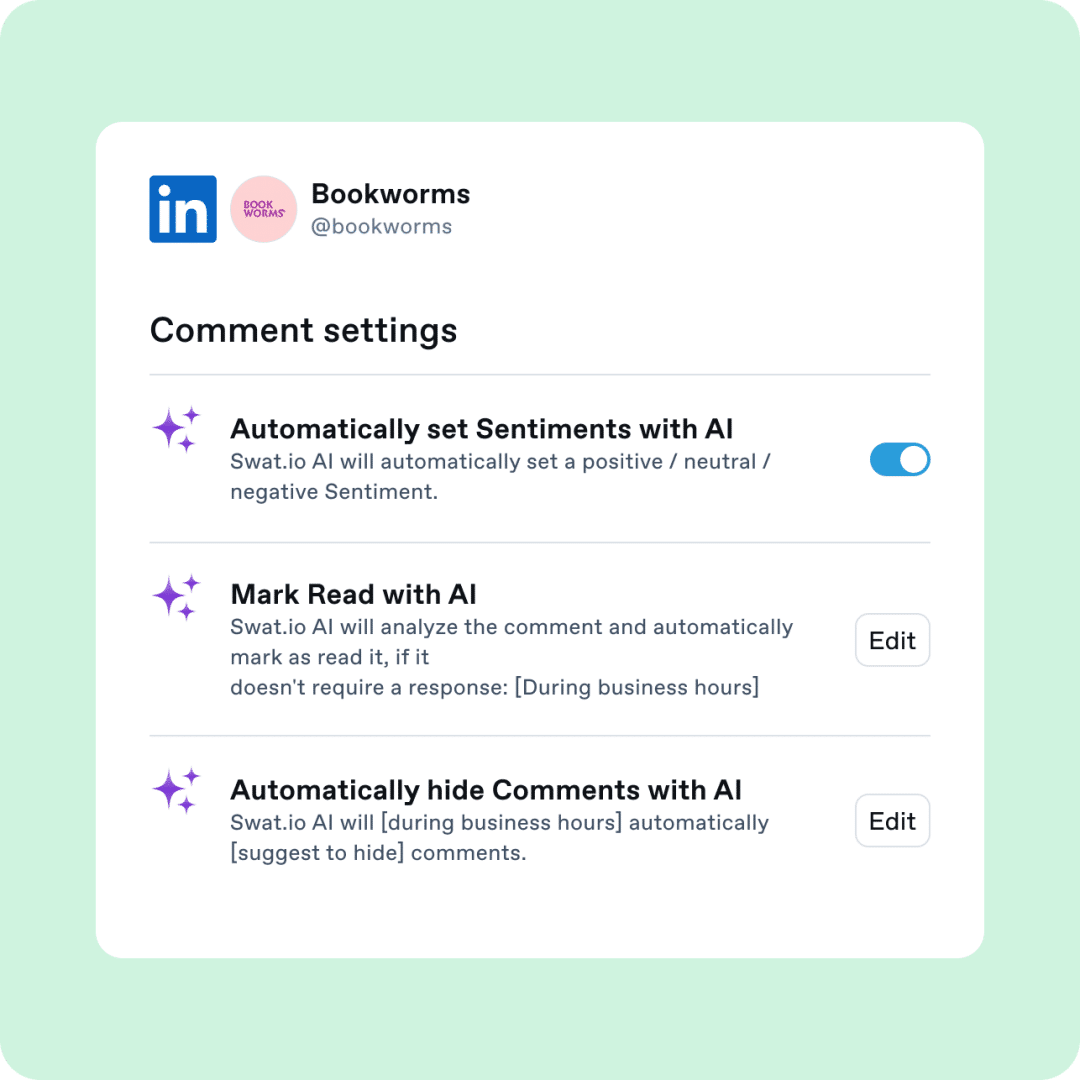 Simply work smarter with AI
Your list of social media to-do's is long and you're having a hard time getting started? Content creation takes a lot of time and doesn't always run efficiently. It's hard to find the right words in community management. Unleash your creativity with our AI assistant! Gone are the days when you stare at a blank page and wait for the sparking idea.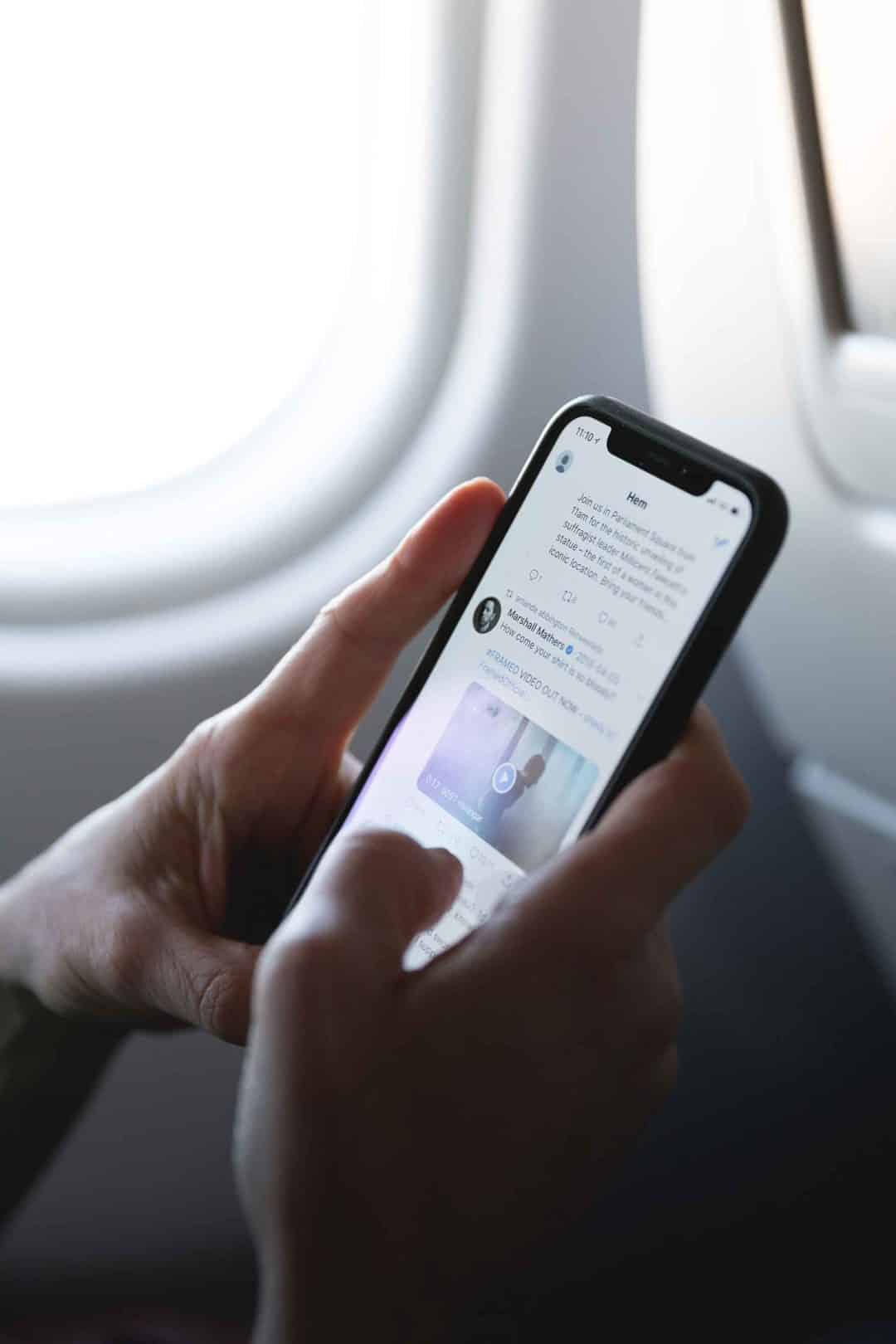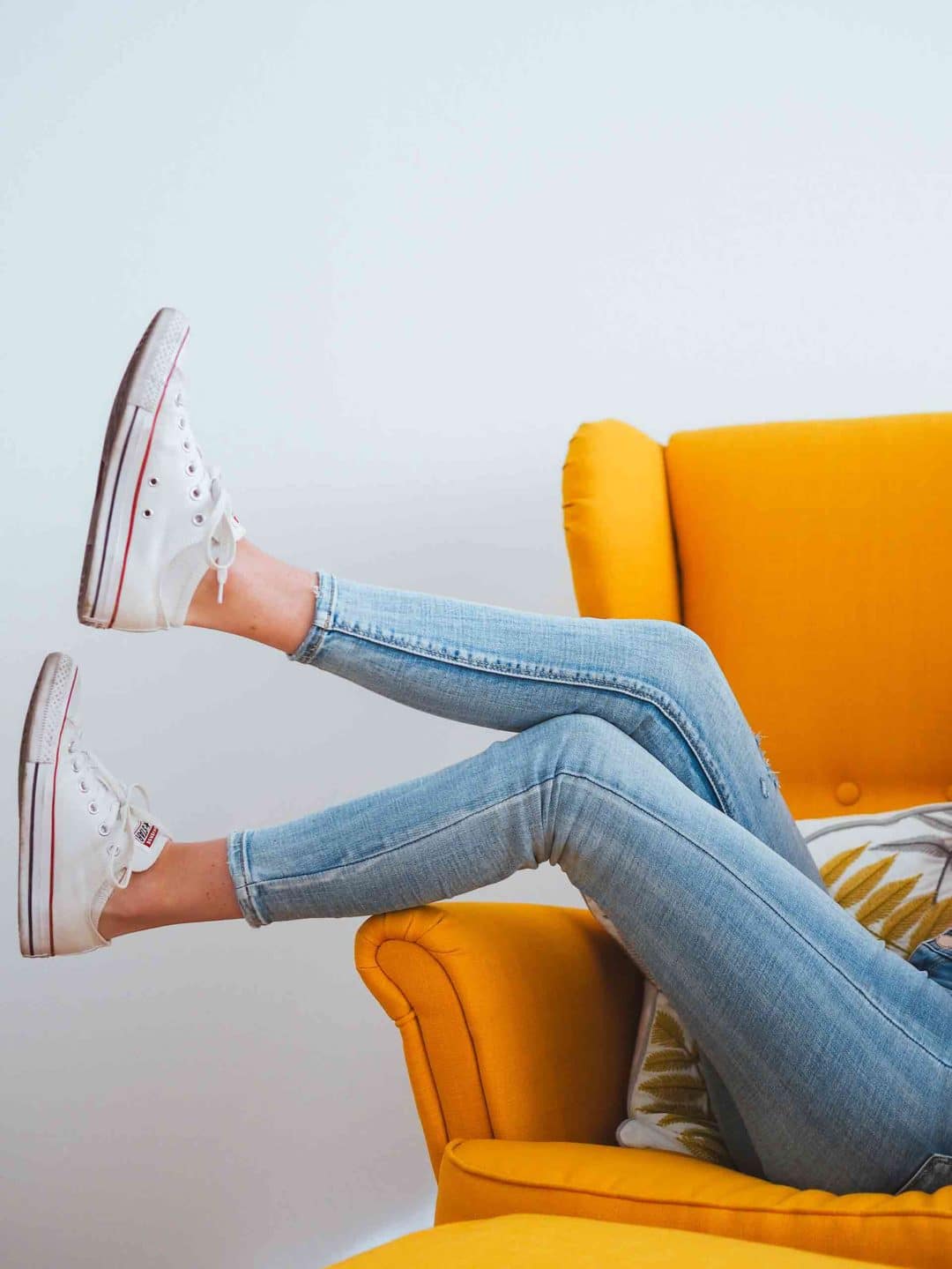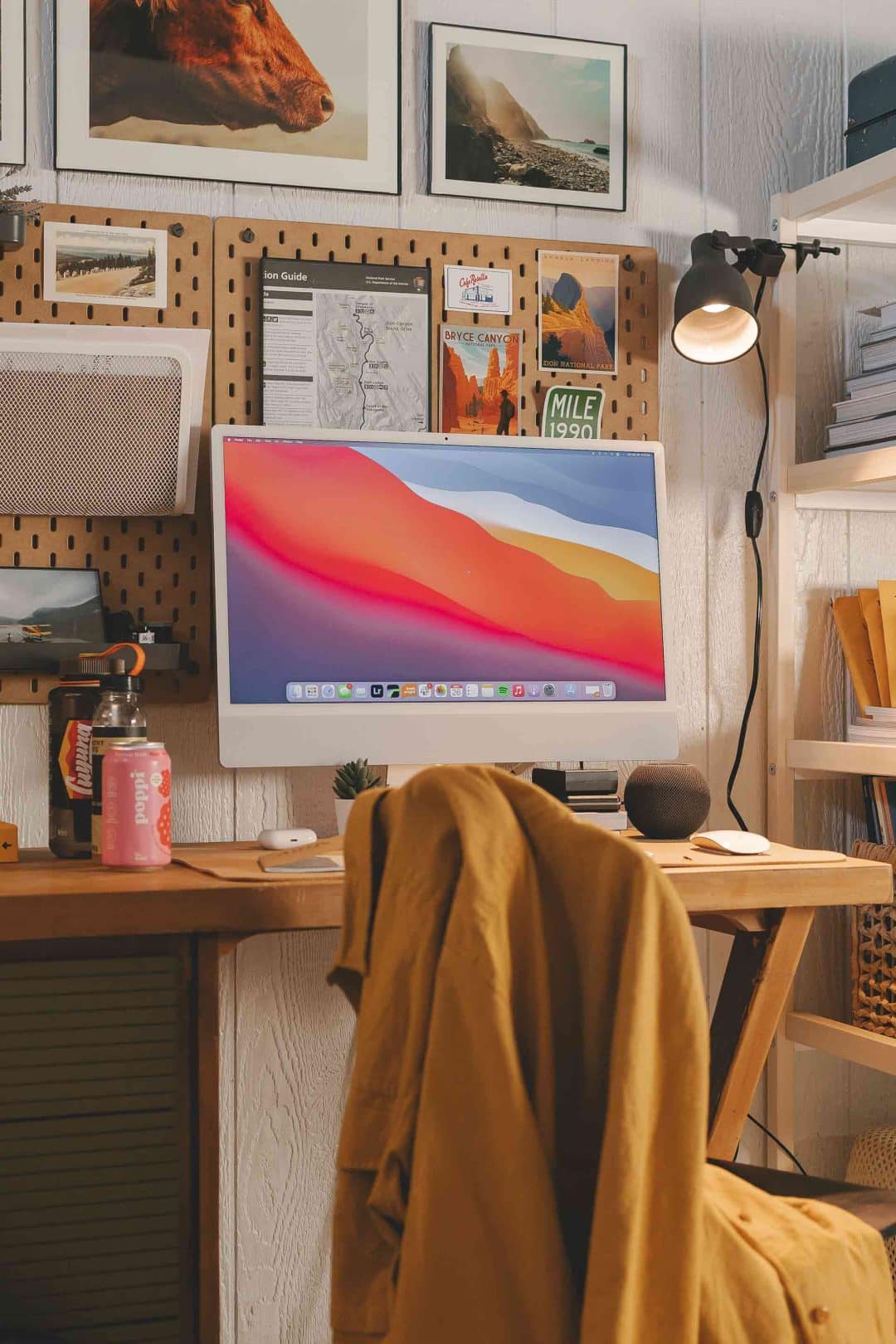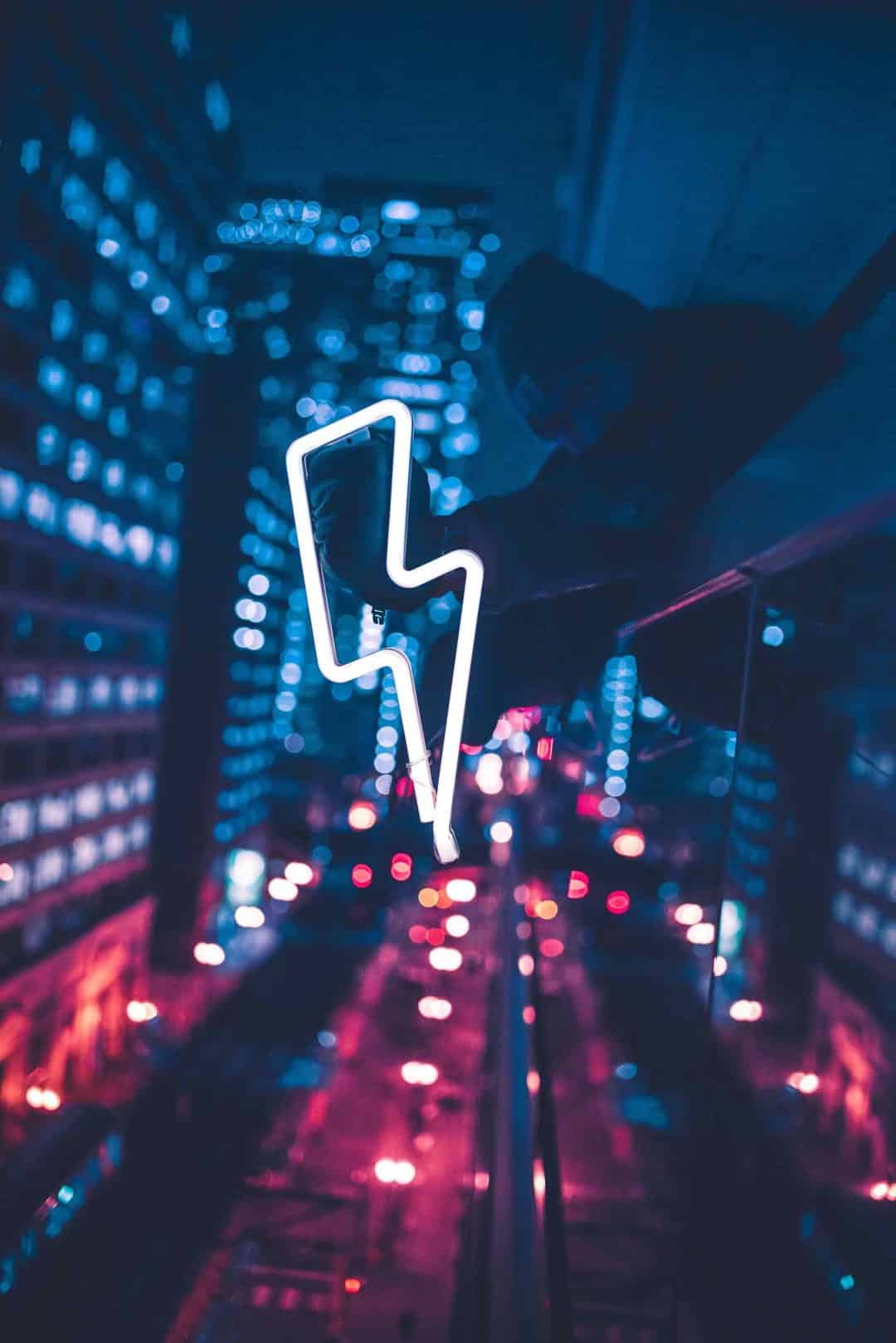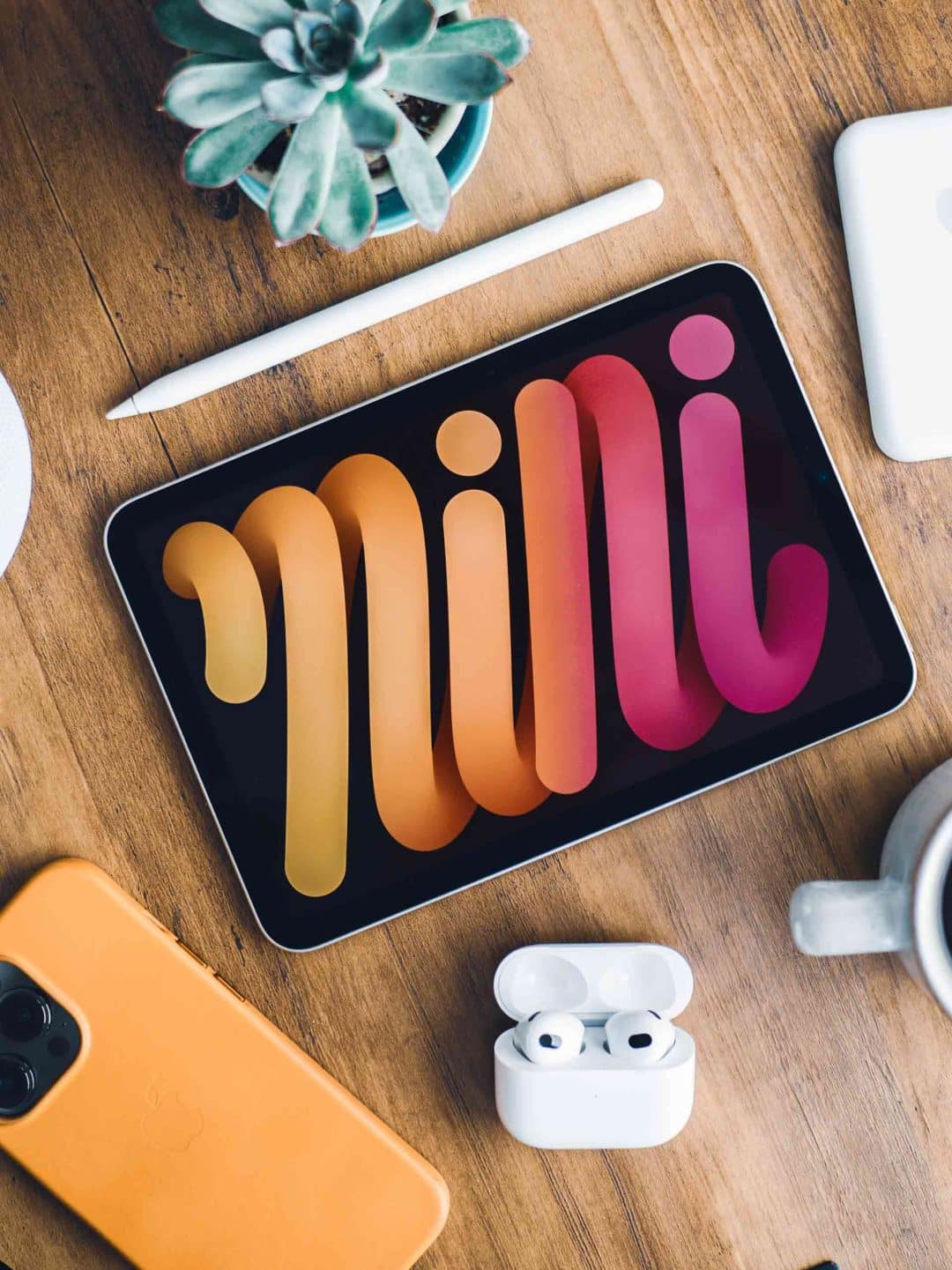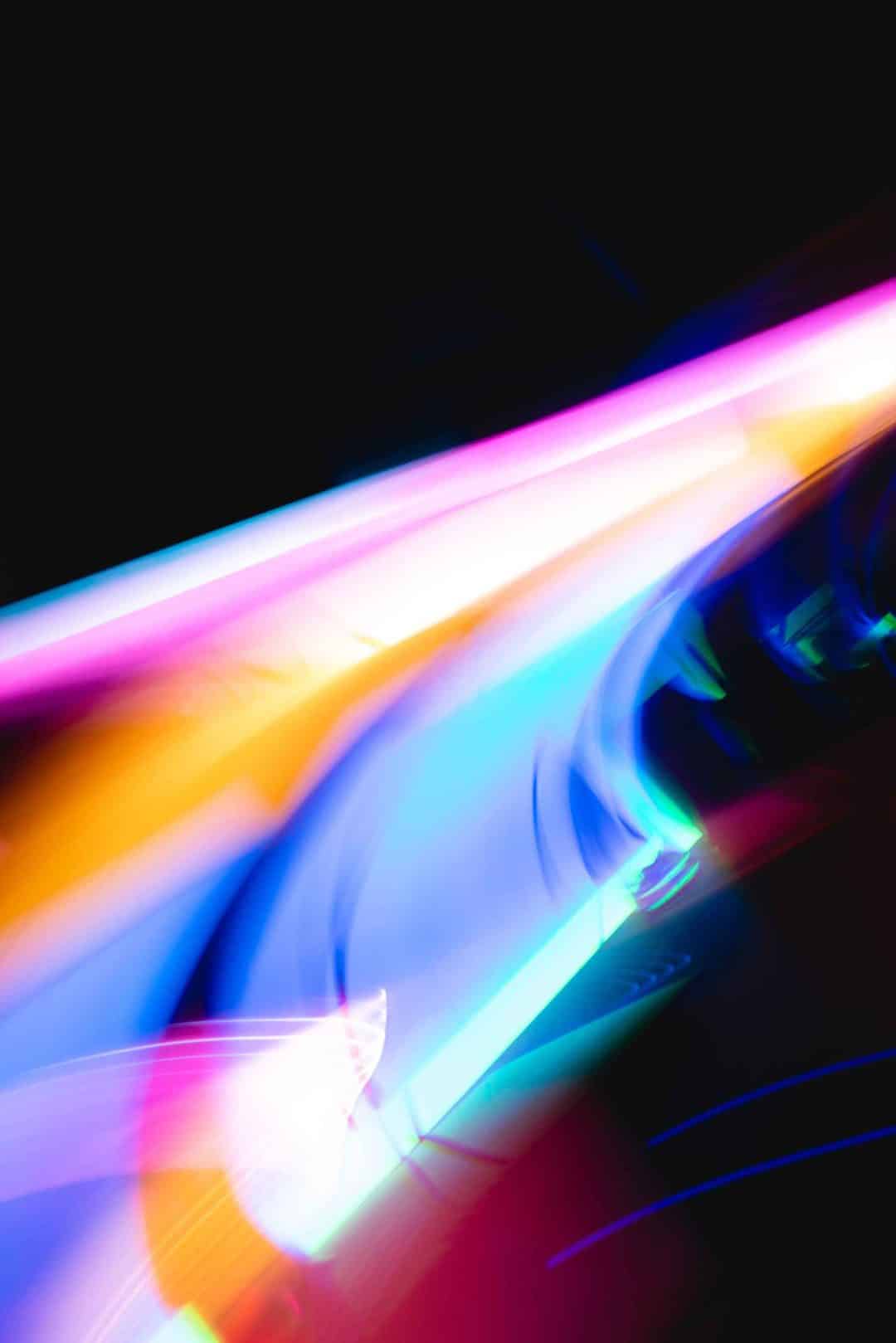 Discover what tasks Swat.io AI can help you with
A smart helper for content creation
Need to write a post and you're out of ideas? Swat.io AI is your brainstorming buddy! With just a few clicks, you can generate drafts for your content plan. Best of all, you don't have to learn how to use a new tool, you can use the power of AI directly in Swat.io Publisher.
Brainstorm topics for social media
Give Swat.io AI information about your business and target audience and get ideas for social media posts.
🪄
Get text suggestions for your content
Swat.io AI creates suggestions for post texts and titles at the click of a button, which you can customize or publish directly.
Easy prompting thanks to templates
Choose a template, add some details and Swat.io generates a detailed prompt in the background.
Default settings per channel
Set details in the channel settings that will be automatically sent with every prompt.
Inspiration through image suggestions
Let Swat.io AI inspire you on how the perfect visual for your post could look like.
Your eloquent assistant in community management
Some comments on social media leave you speechless. With Swat.io AI, you'll be quick-witted even in the toughest situations. You'll always hit the right note and have more time to bring the necessary dash of humanity and brand personality to important conversations.
Generate drafts for responses
Swat.io AI suggests replies to comments, taking into account the context of the conversation.
Give AI guidance
A few keywords make a sufficient briefing. You can also specify in detail what your answer should contain.
Choose from multiple suggestions
Have multiple answer suggestions generated and manually adjust the text before you send it.
🪄
AI rules in community management
Let AI assign a sentiment, automatically hide tickets, or mark them as read.
Improve your content with one click
Do you want to translate or shorten your post text or reply? You can easily improve existing texts with "AI Optimize". Add emojis and hashtags or change the tone of your content. This is how our AI assistant helps you turn a diamond in the rough into a social media gem.
Generate alternative post ideas
Create an optimized version of your existing post text at the click of a button.
Easily post across channels
Duplicate your post for another social media channel and automatically optimize it accordingly.
Adapt text length
Let Swat.io AI shorten or lengthen your post or reply without changing the context.
Adjust tonality and style
Change the tonality of your text and add elements like appropriate hashtags or emojis.
Translate post texts
Select "Translate" when optimizing or duplicating to effortlessly post in multiple languages.
Not an AI expert? No problem!
With Swat.io AI you get good results easily and quickly. Define the most important parameters and artificial intelligence will provide you with customized suggestions. Choose a predefined template and adapt the post to your use case. Advanced users can also write prompts themselves.
Easy generation of prompts
No experience with AI required: Swat.io AI takes care of phrasing your prompt for you.
Use prompt templates
Use a template and give Swat.io AI detailed information with little effort.
Define default parameters
Define default values for each channel, which will always be taken into account by Swat.io AI.
Highest data protection standards
Your data is always in safe hands with Swat.io. Our AI integration meets the highest data protection standards and is hosted in Europe. Your entries are not used to further train the AI. This way, you use artificial intelligence without any privacy worries.
Swat.io AI Roadmap
Your AI assistant is getting better and better all the time. Look forward to these features coming soon!
Inbox: Compose and optimize replies with AI
Inbox: AI-based sentiment assignment
Automatically hide problematic comments
Suggest the best time to post automatically
Frequently Asked Questions on Swat.io AI
What is Swat.io AI?

Swat.io AI uses artificial intelligence to help you with various tasks in social media management. You can think of the feature as an assistant and brainstorming buddy.
How can Swat.io AI support me in social media management?

For example, you can use Swat.io AI in the Publisher to generate post ideas, create quick drafts, and optimize your texts. In the Inbox, you can formulate replies or have them improved, among other things. New functions are constantly being added.

What are the benefits of AI in social media management?

With artificial intelligence in social media management, you can save time and simplify routine tasks. You get to work faster on creative processes and get fresh input on an ongoing basis.
What does it mean that Swat.io AI is in a beta phase?

We are still developing our AI features. In the open beta phase, we make them available to all users to collect feedback and improve the features. Do you have suggestions for improvement? Contact our support team and share your feedback with us!
What happens after the beta phase?

After the beta phase, the features will be integrated into the tool by default. How long the beta phase will run is not yet determined.
What AI technology does Swat.io AI use?

Swatio. AI is based on OpenAI / ChatGPT. To implement OpenAI, we use Microsoft Azure OpenAI Services in Europe.
Making social media communication more efficient with artificial intelligence
Swat.io AI is always available as a sparring partner - for brainstorming, content optimization, and inspiration. Start a free trial now and experience social media management that almost feels like magic!
Companies that trust Swat.io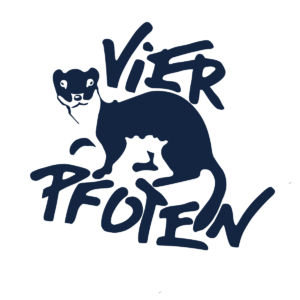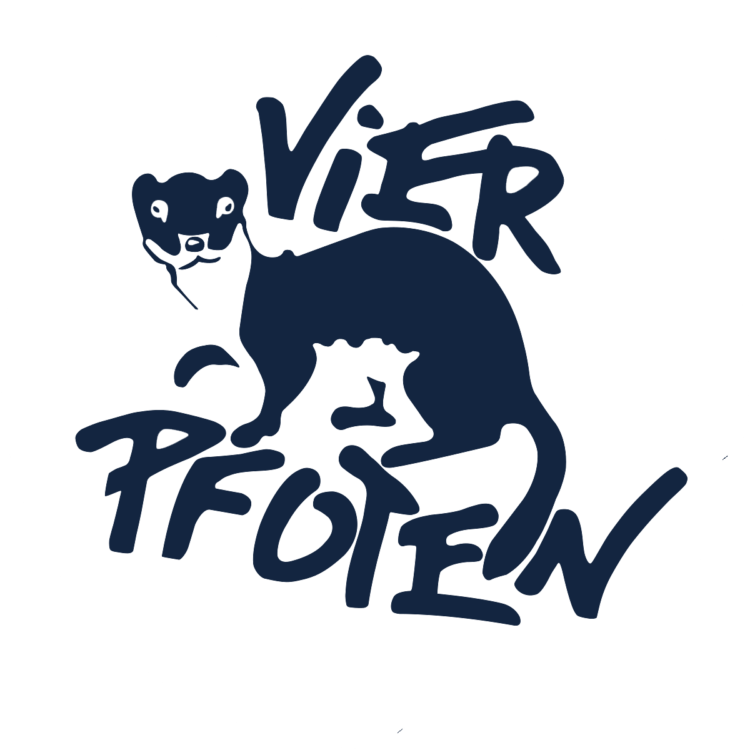 Smart Social Media Management with Swat.io AI
The power of AI combined with a reliable social media tool: Experience how you can work more efficiently and explore new creative avenues with Swat.io.