Social Media Analytics Tool
Informative Insights Without Relying on Instinct
As a social media manager, you can analyze your community's growth and your team's activities without needing to go with your gut.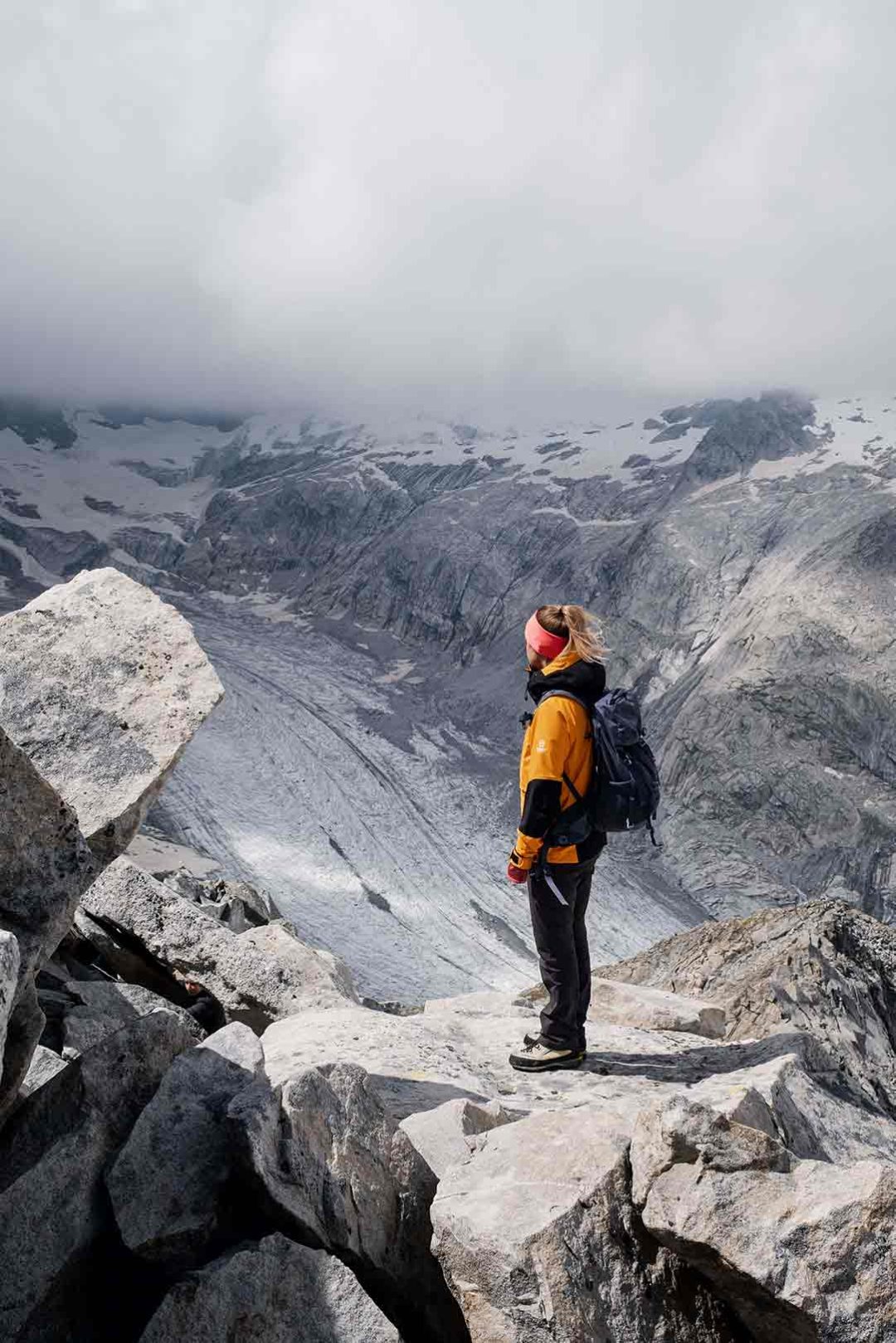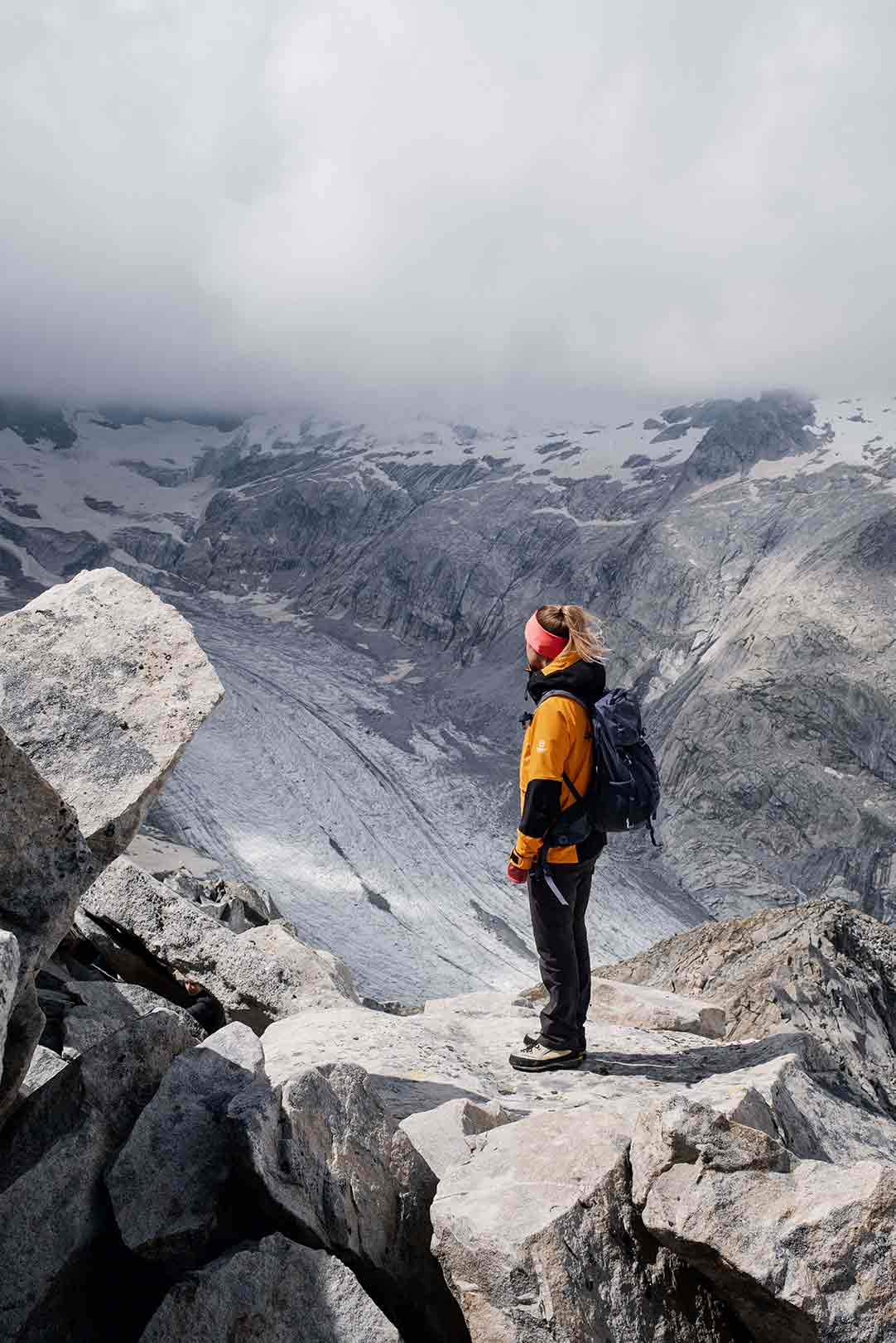 Try it free for 21 days

No payment information required

No automatic renewal
Good Decisions Need a Good Foundation
Do you have to make decisions without a proper set of data? Predicting how your community will grow and how the content you publish will be received by your target audience is like reading tea leaves. Your teammates' performance won't be transparent and lots of work and a lack of structure will make it impossible to collect this data quickly and easily.
Made by Social Media Professionals, for Social Media Professionals
We've been focusing on the demands of professional social media teams since 2010. From single-person companies to international corporate groups, every organization needs to have clarity and control in order to free up more time for important social media management tasks. Over 17,000 users currently rely on our expertise.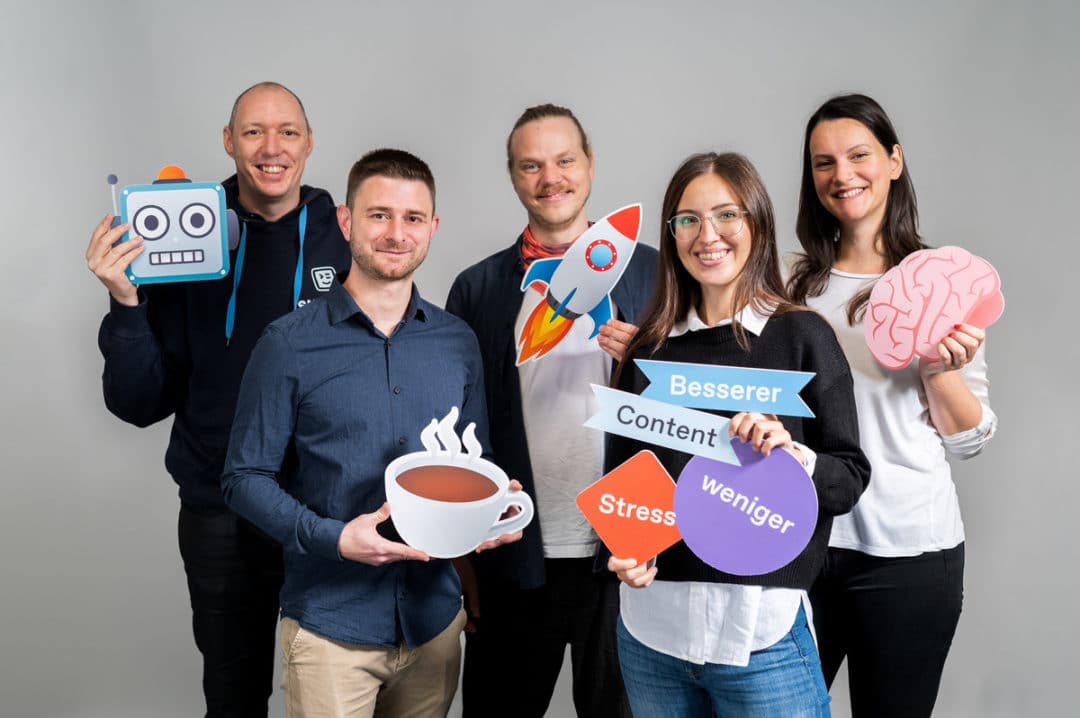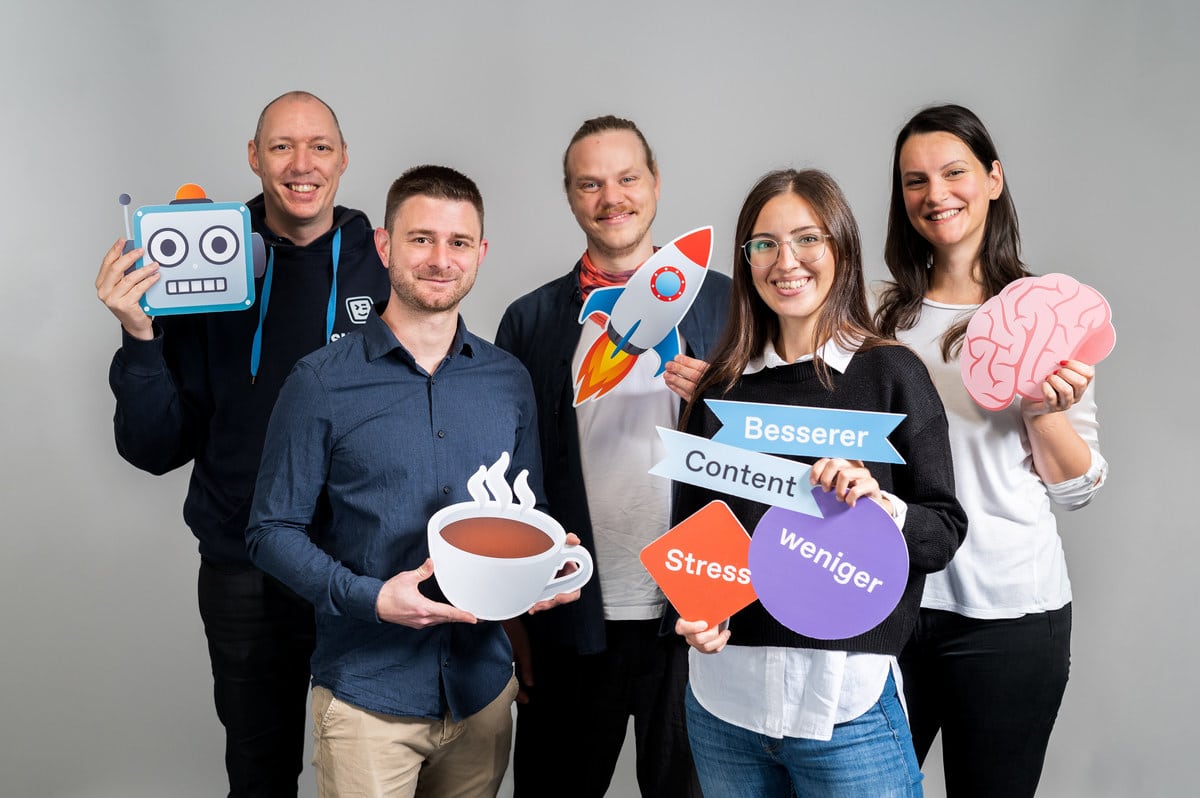 Evaluate Your Social Media Performance
With a social media analytics tool, you can evaluate the success of your work. Swat.io gives you a detailed overview of all key statistics and developments. Find out what content works best on which channel at what time, learn how your team is doing on community management, and get reports for individual tags.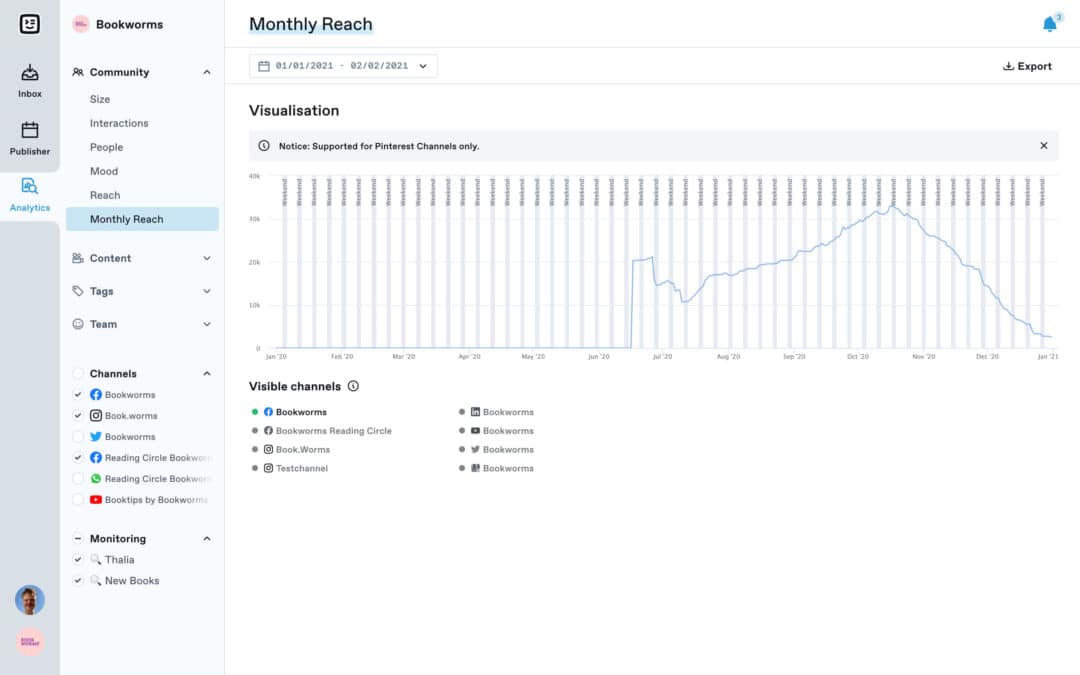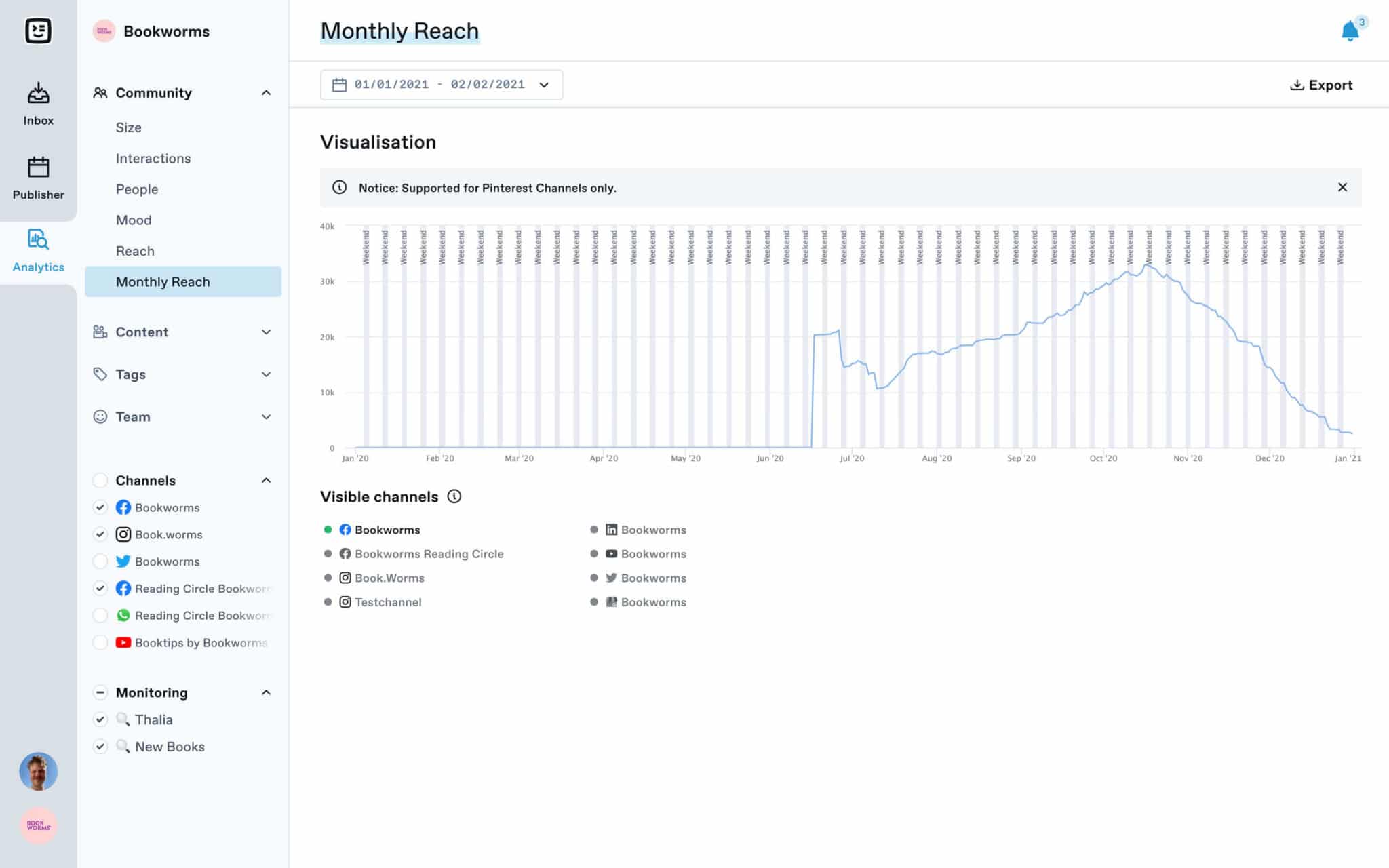 Analyze User Data and Sentiment
With integrated social customer relationship management, you can identify users on different channels with different profiles. Connect their accounts in a central user profile to view all open and archived tickets. You will receive sentiment analytics for all comments and messages you've set a mood for.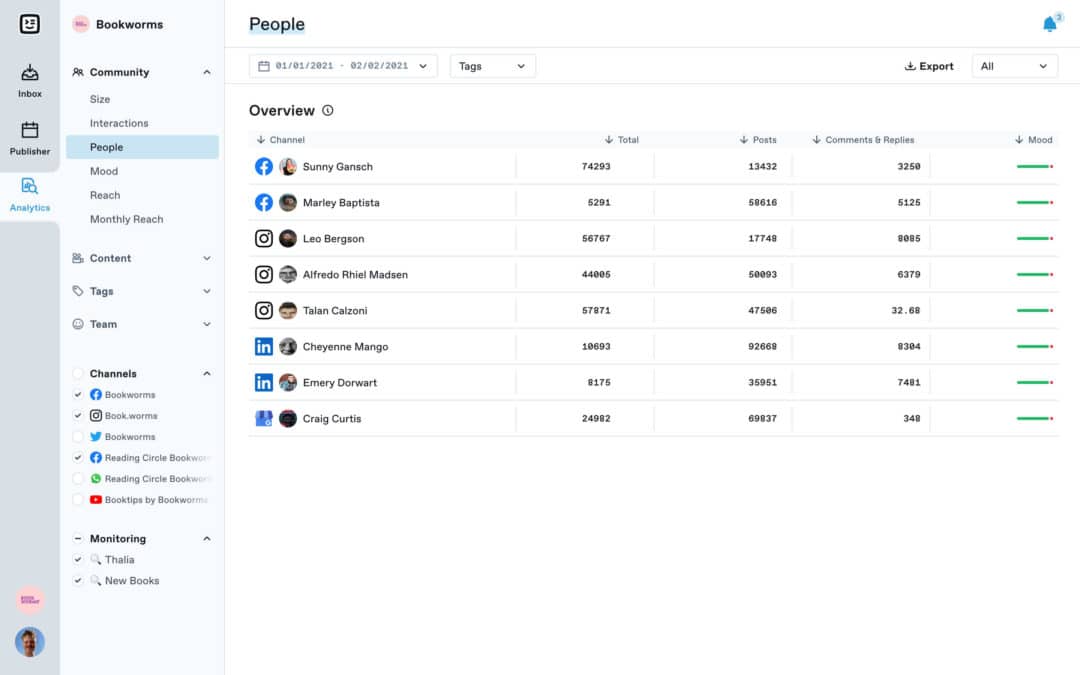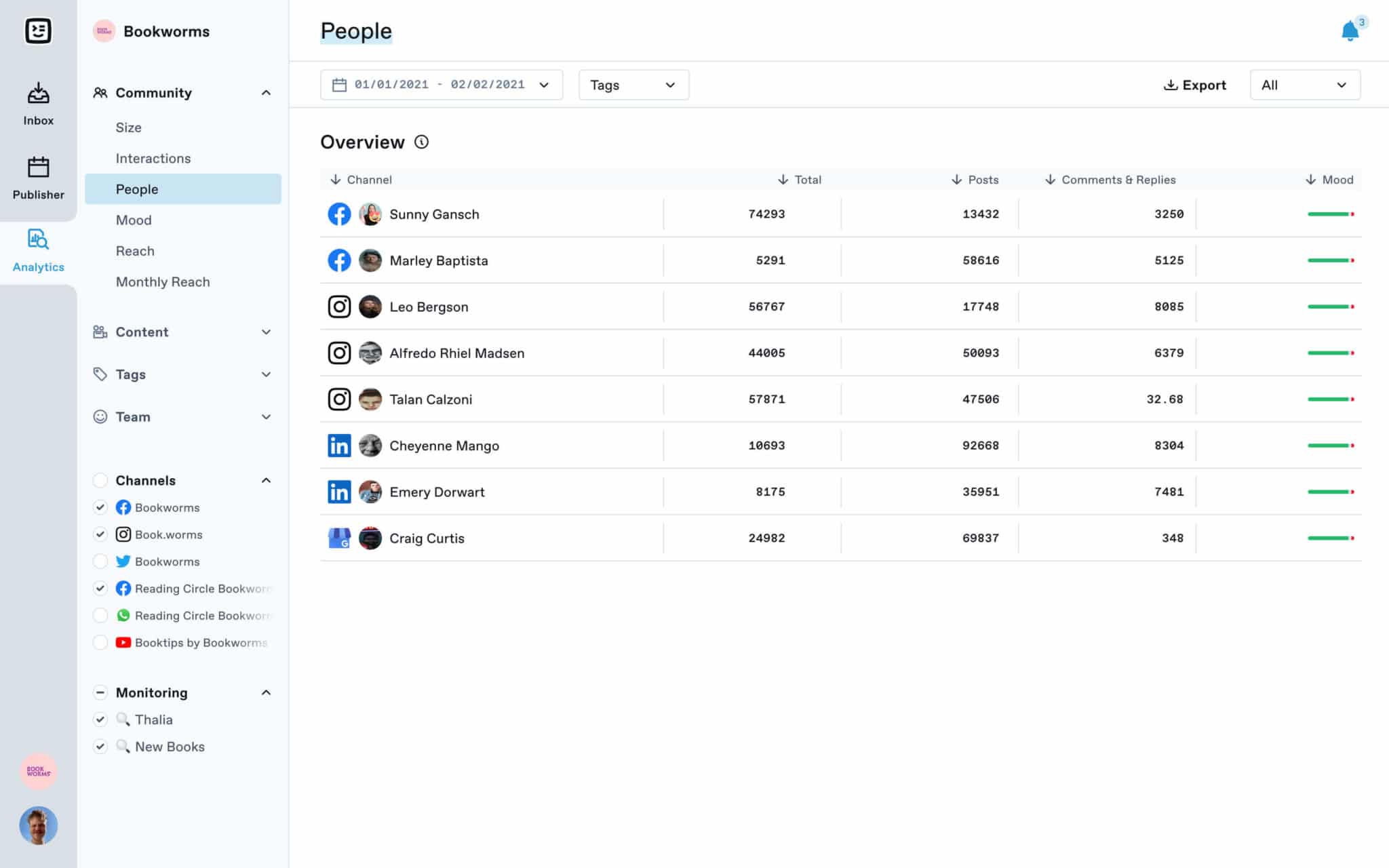 Key Social Media Metrics at a Glance
The key performance metrics of your social media channels give you detailed analysis of your community, content, selected tags, tickets and team members so that you can measure the success of your social media strategy. All collected data can be exported for editing and further use.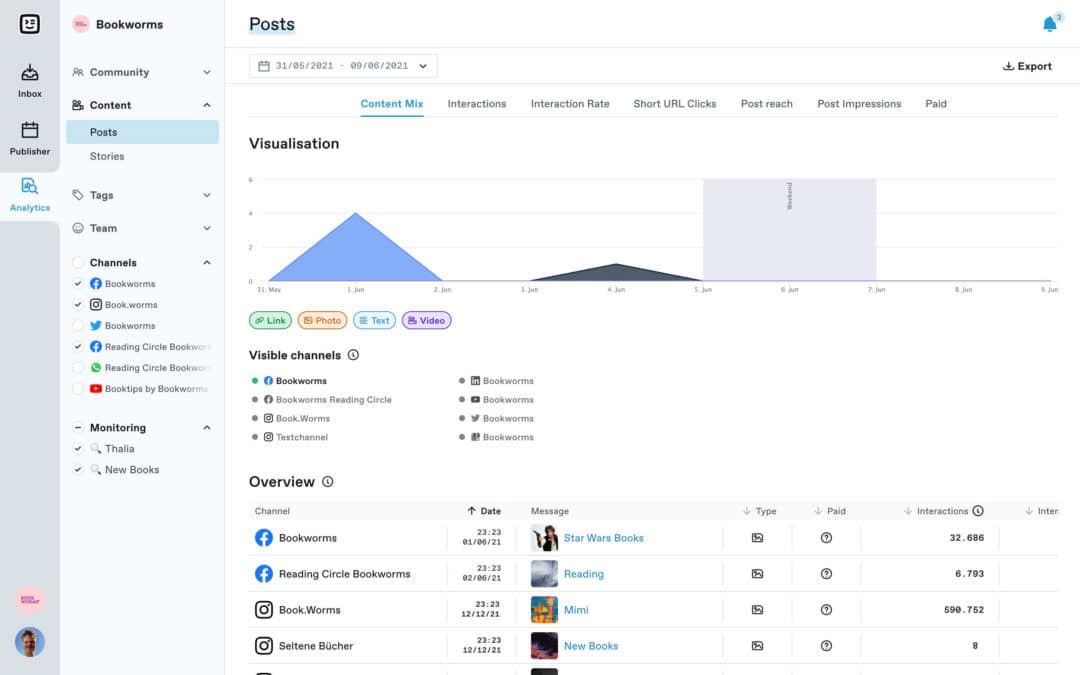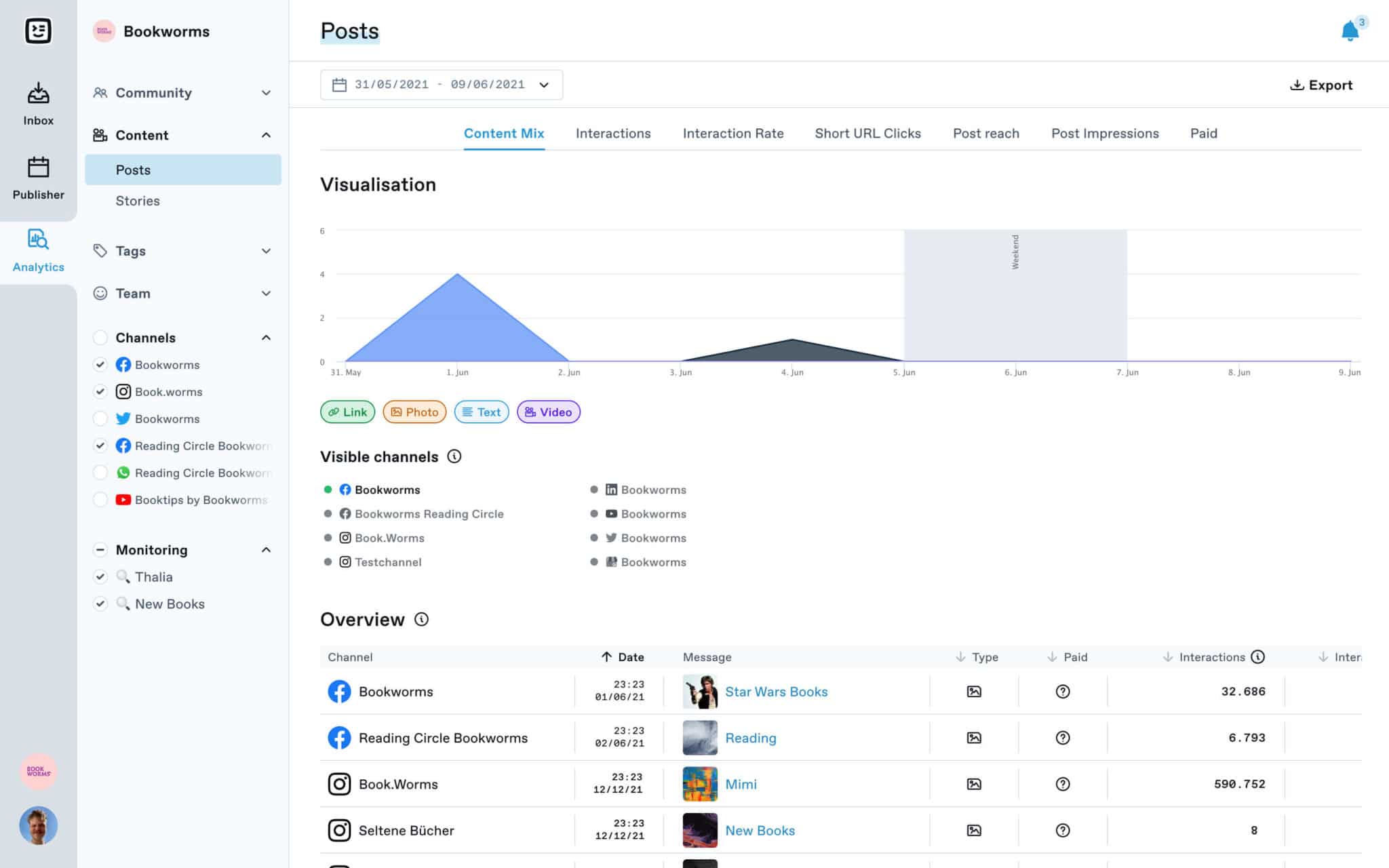 Activity Log With Full History
In the activity log, you can see the full history of all events and notes for a specific ticket or post, allowing you to analyze all activities in community or content management. Use comments, team member tagging, emojis and file uploads to better communicate information within your team.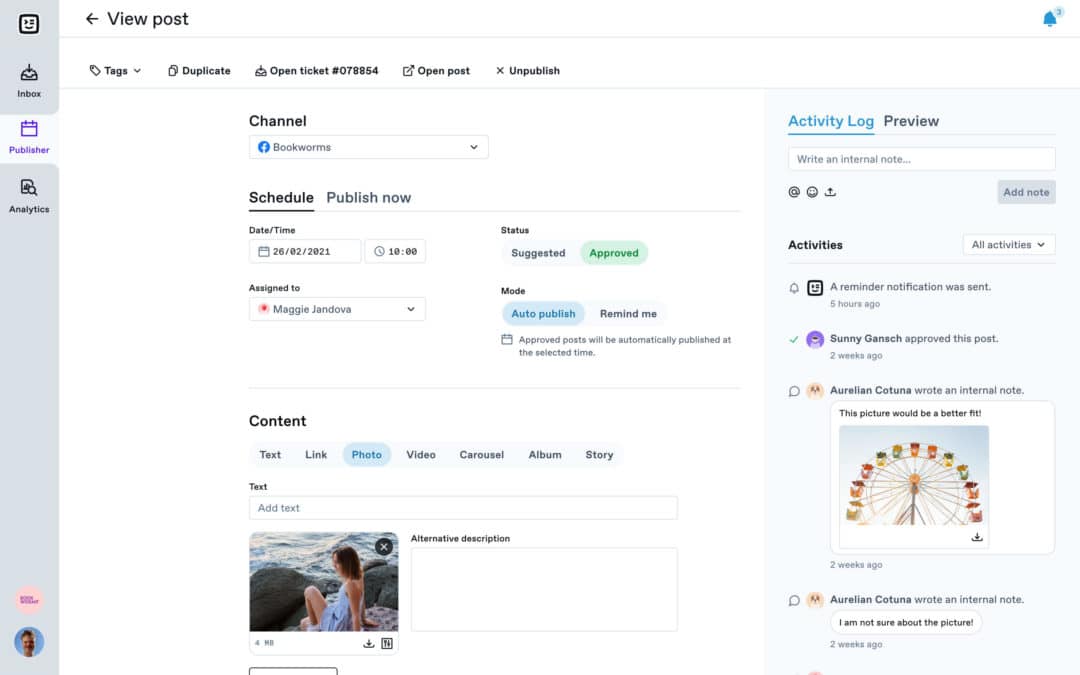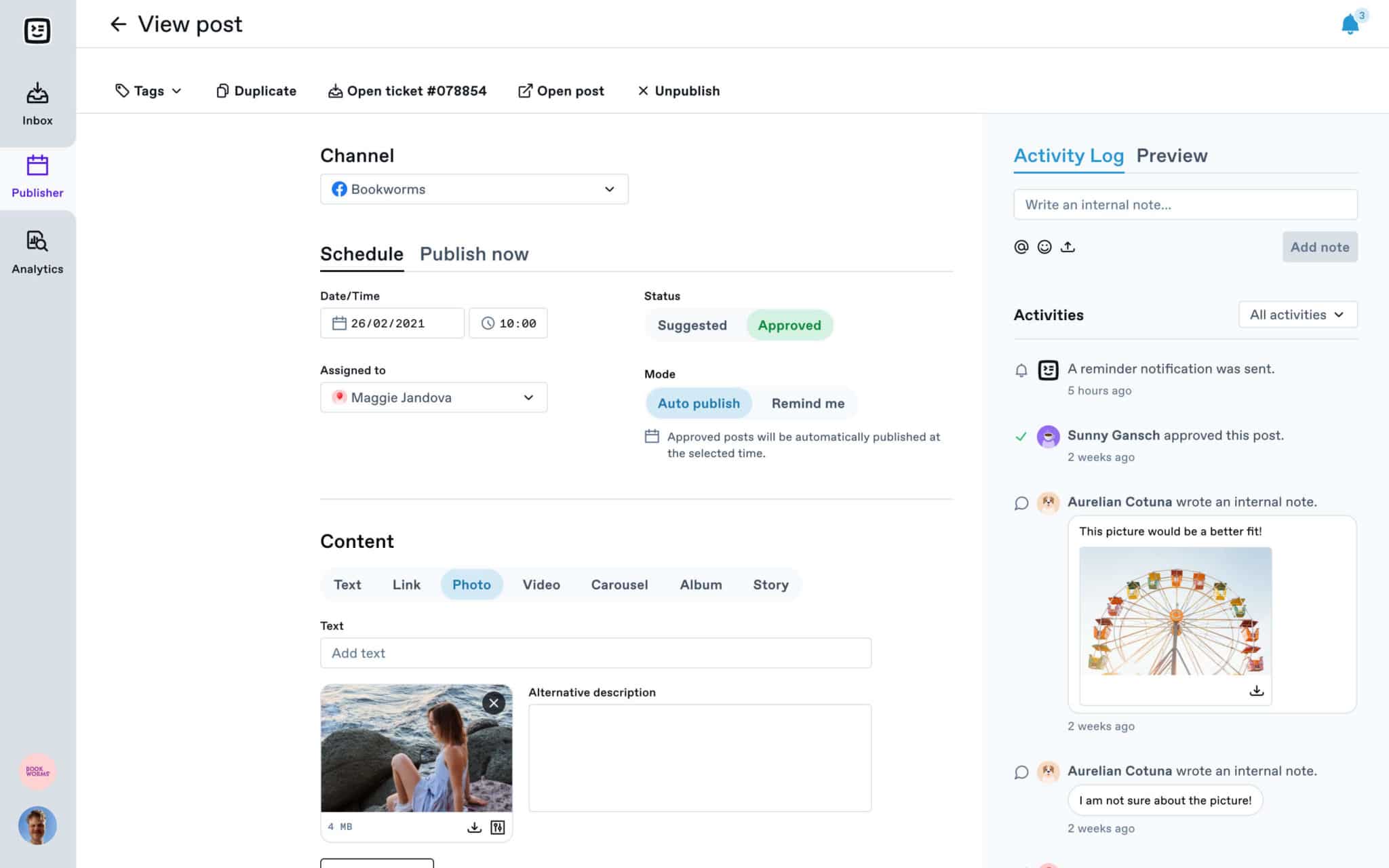 Identify Brand Ambassadors and Trolls
With sentiment analytics and personal statistics, you can see which users react positively or negatively to your brand, products or posts. Find out who your true brand ambassadors are and identify online trolls. Use tags and internal comments to flag people you don't want to forget.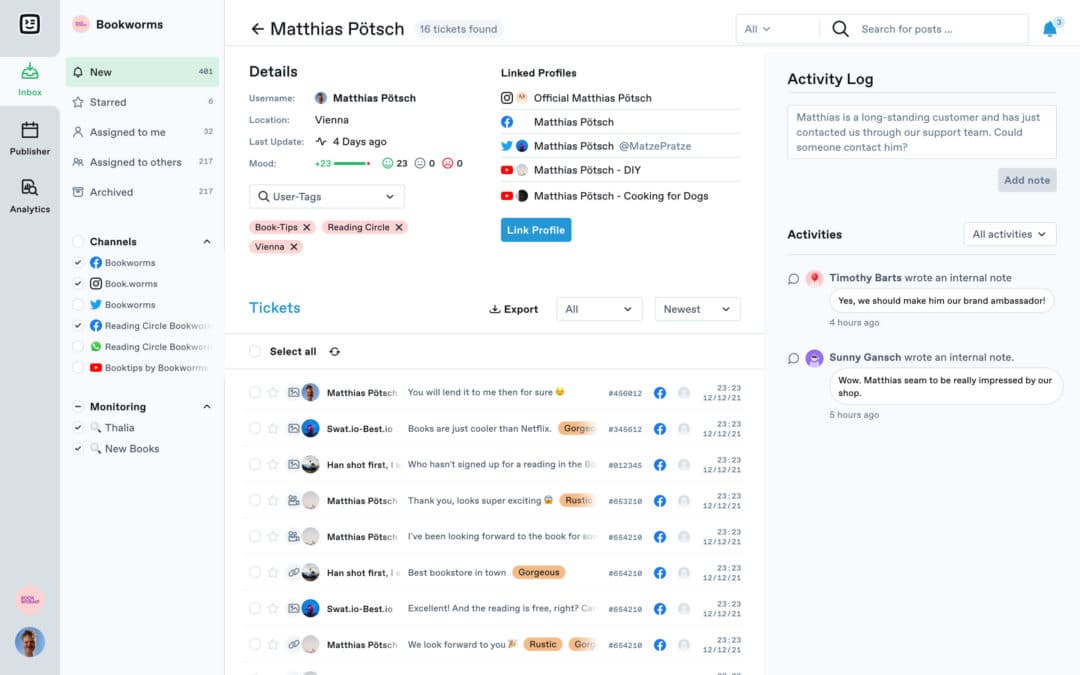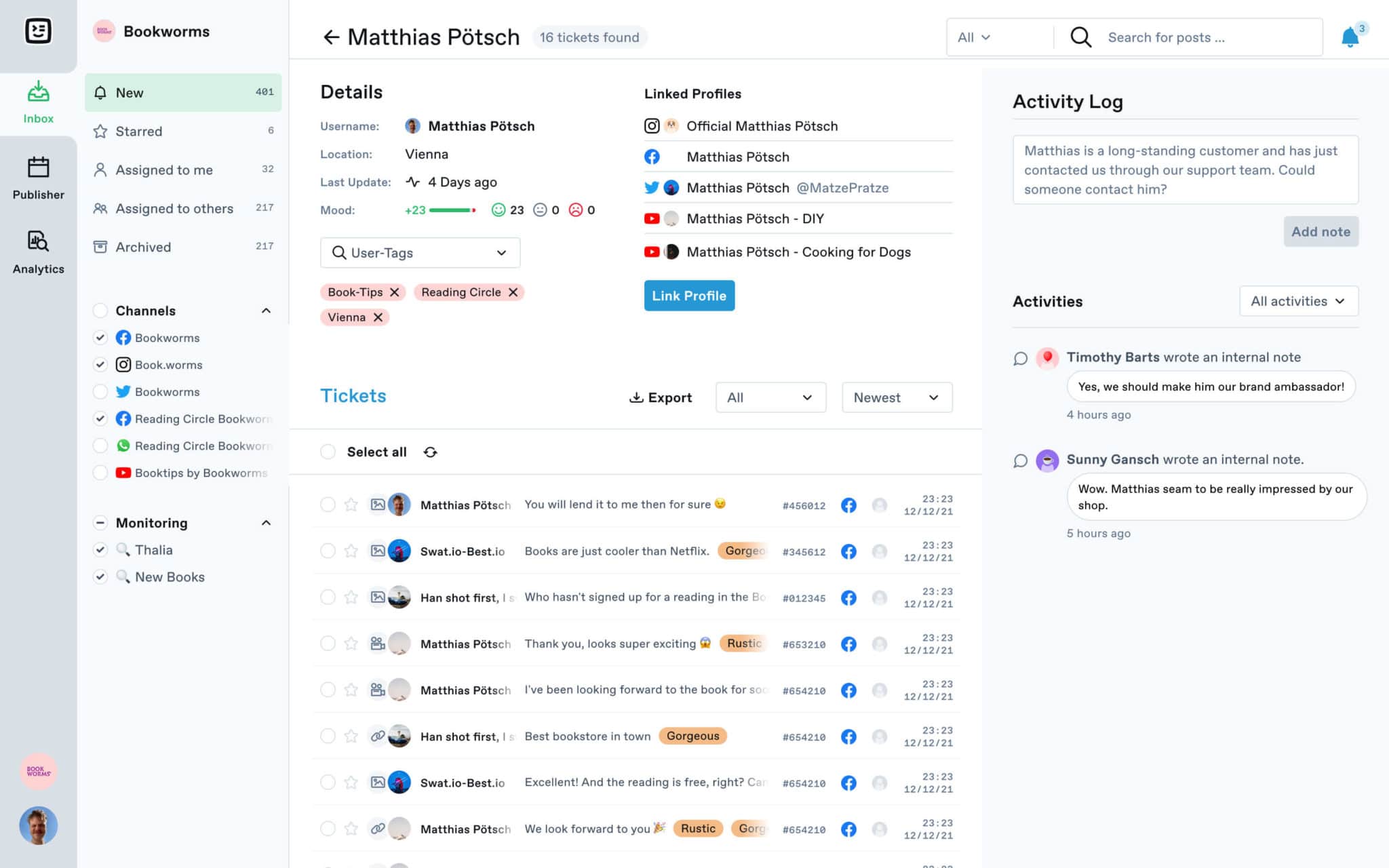 Raw Data Export for all Statistics
Even though our social media analytics tool provides comprehensive statistics, in some cases, reports may require further processing. That's why you can export all statistics data to Microsoft Excel to edit, filter, format and illustrate the raw data in charts and presentations or import it into your own systems and tools.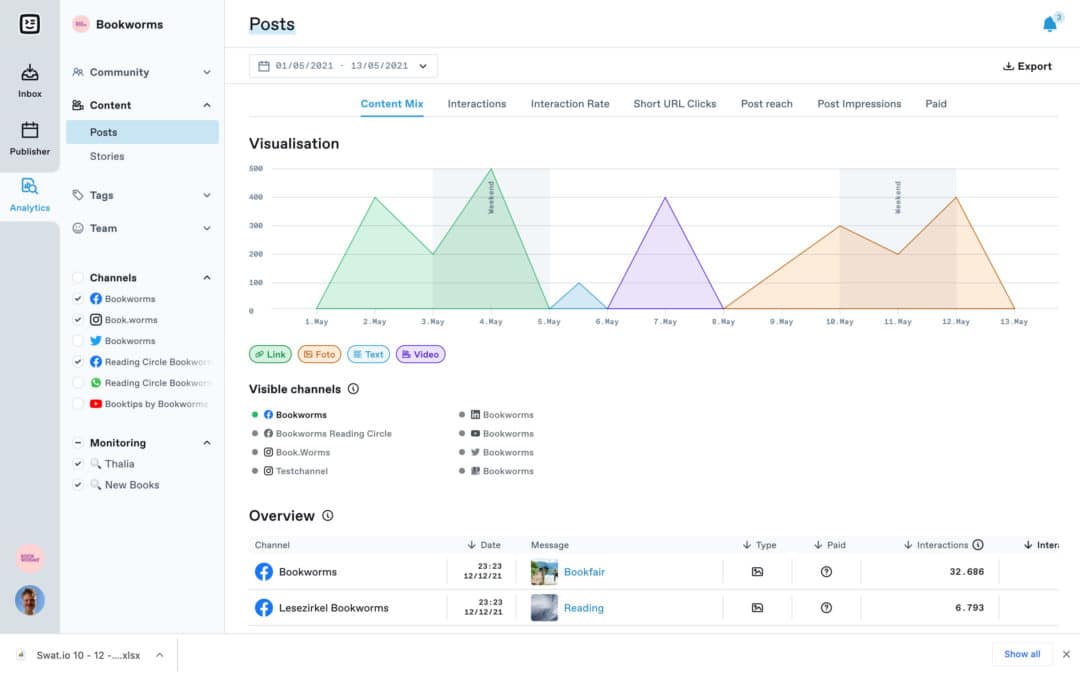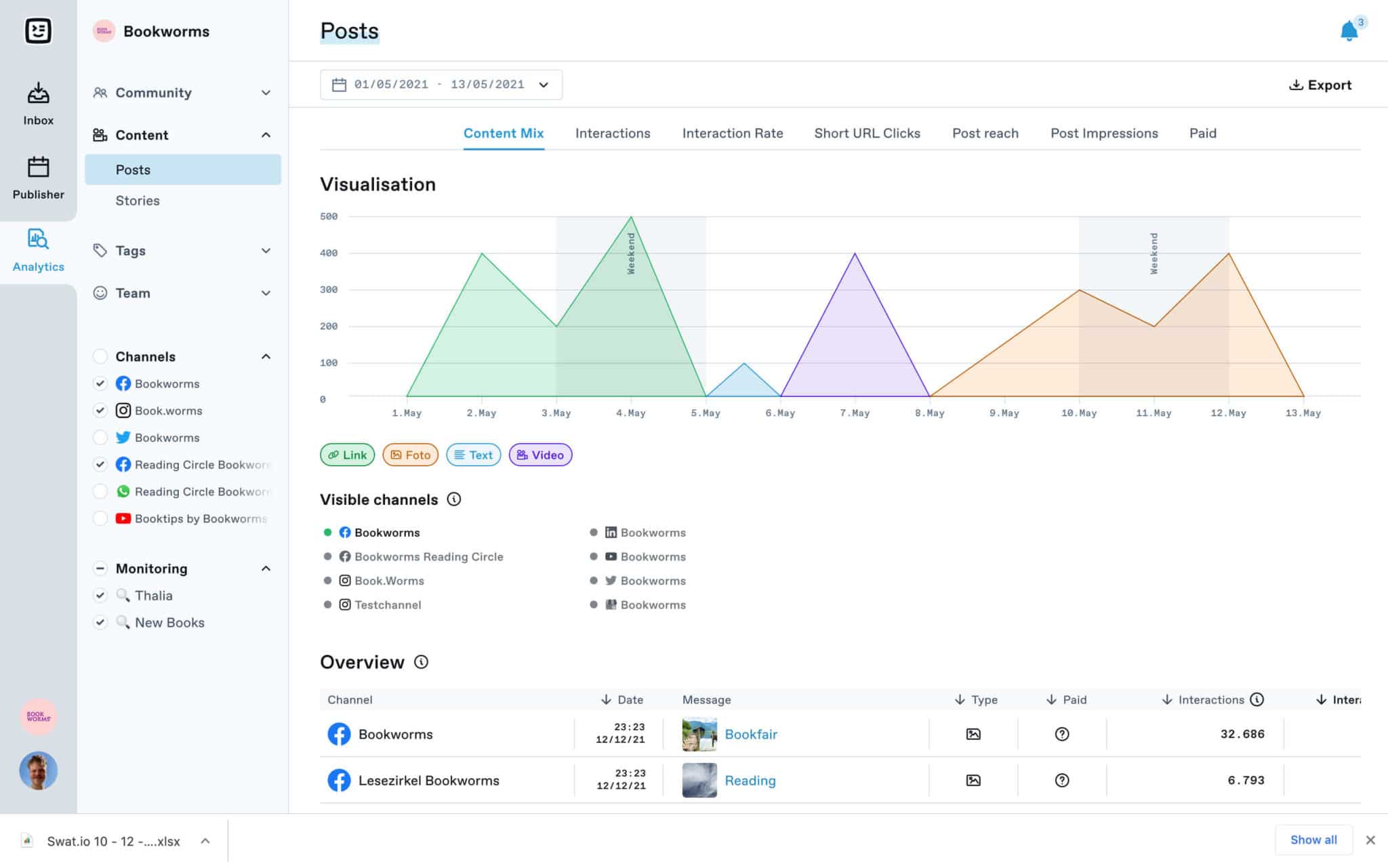 Frequently Asked Questions About Social Media Analytics
What is social media analytics?

Social media analytics allows you to find out if your marketing activities are achieving the desired success and where adjustments may be required. To achieve this, you need to collect and analyze data on aspects such as community growth, interaction rates, and post reach. Social media analytics tools help with this.
How do you analyze social media content?

Analysis of social media content focuses on key figures such as interaction rate, post rate and post reach. Key questions include: How well do I succeed in generating reach and promoting interactions with my social media content? Which posts are more successful and which are less successful? When do I get the best results? Social media marketing metrics are provided by platforms like Facebook and Instagram. It's also a good idea to use one or more analytics tools.
How do you analyze your social media community?

Social media community analytics tools show you how your communities are growing on different platforms. How many new followers do you gain during which periods and how active is your social media community? You can also search for potential brand ambassadors among your followers using the right tools.
What is the best social media analytics tool?

A social media analytics tool must give you the ability to collect data from different platforms, compare it, illustrate it and export it as a report. When choosing a social media analytics tool, make sure you have access to all the metrics that matter to you – and the ability to filter them. Sentiment analytics tells you more about the mood towards your brand and/or products.

Our Offer
More Time for Efficient Communication
With Swat.io, you can improve your team coordination, keep track of what's going on, and create clear structures and processes. This gives you more time to build genuine relationships with your community.


Barbara Hollitzky, Social Media Manager
I couldn't imagine social media without Swat.io
"We've been using the tool since we started handling social media internally at our company. I couldn't imagine social media without Swat.io. The calendar and ticketing system are both huge plus points. It makes content planning easier, because I can record ideas immediately all in one place. It also makes it easier to interact with users on social media."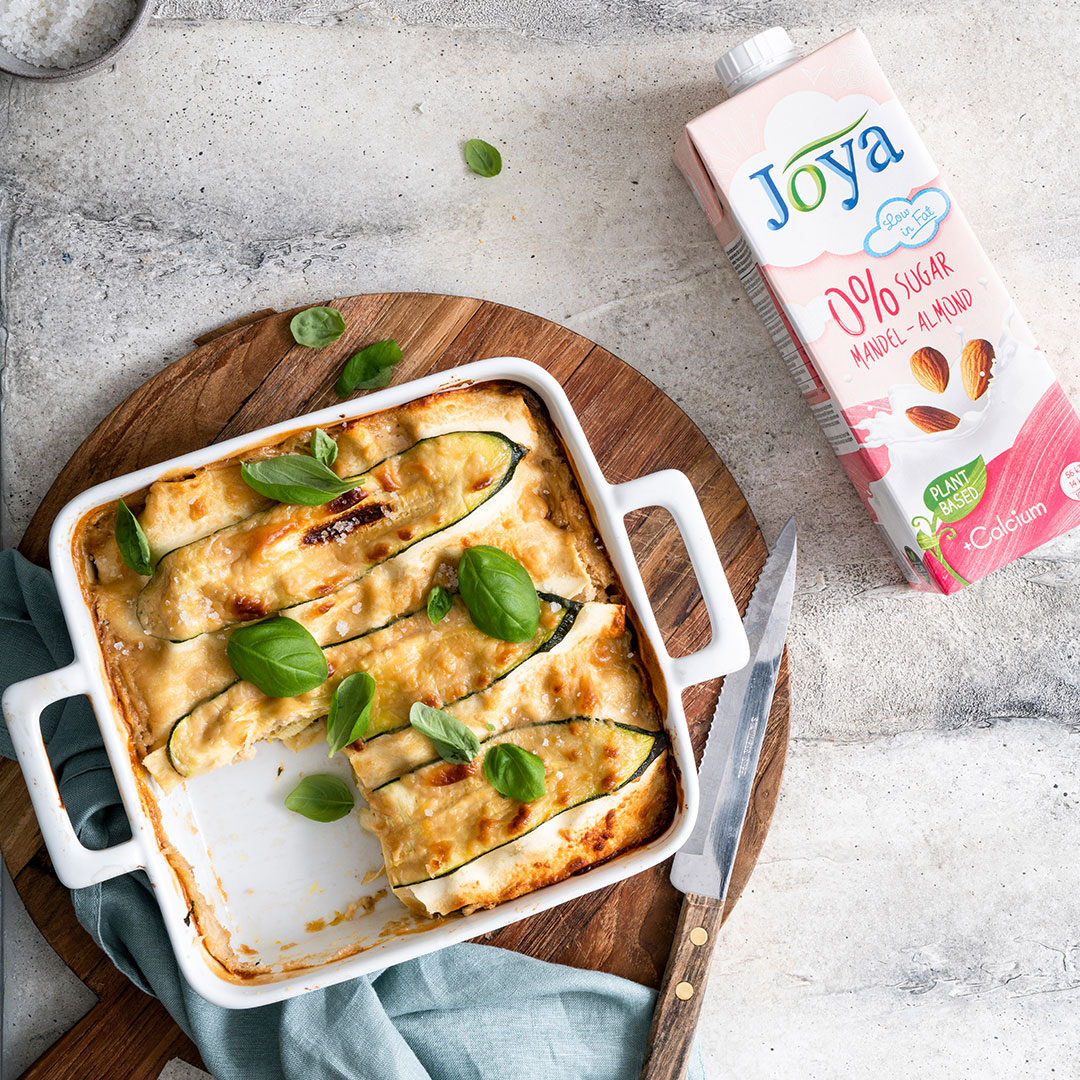 Efficient Social Media Communication With No Compromises.
Focus all your efforts on engaging with your community. We offer you the right social media analytics tool so you can do what you do best: good social media management.
Try it free for 21 days

No payment information required

No automatic renewal