Tool for Social Customer Relationship Management
Get to Know Your Fans, Followers and Subscribers  
As a community manager, you can explore all cross-channel points of contact with social media users to avoid conversations with trolls and use your valuable time wisely.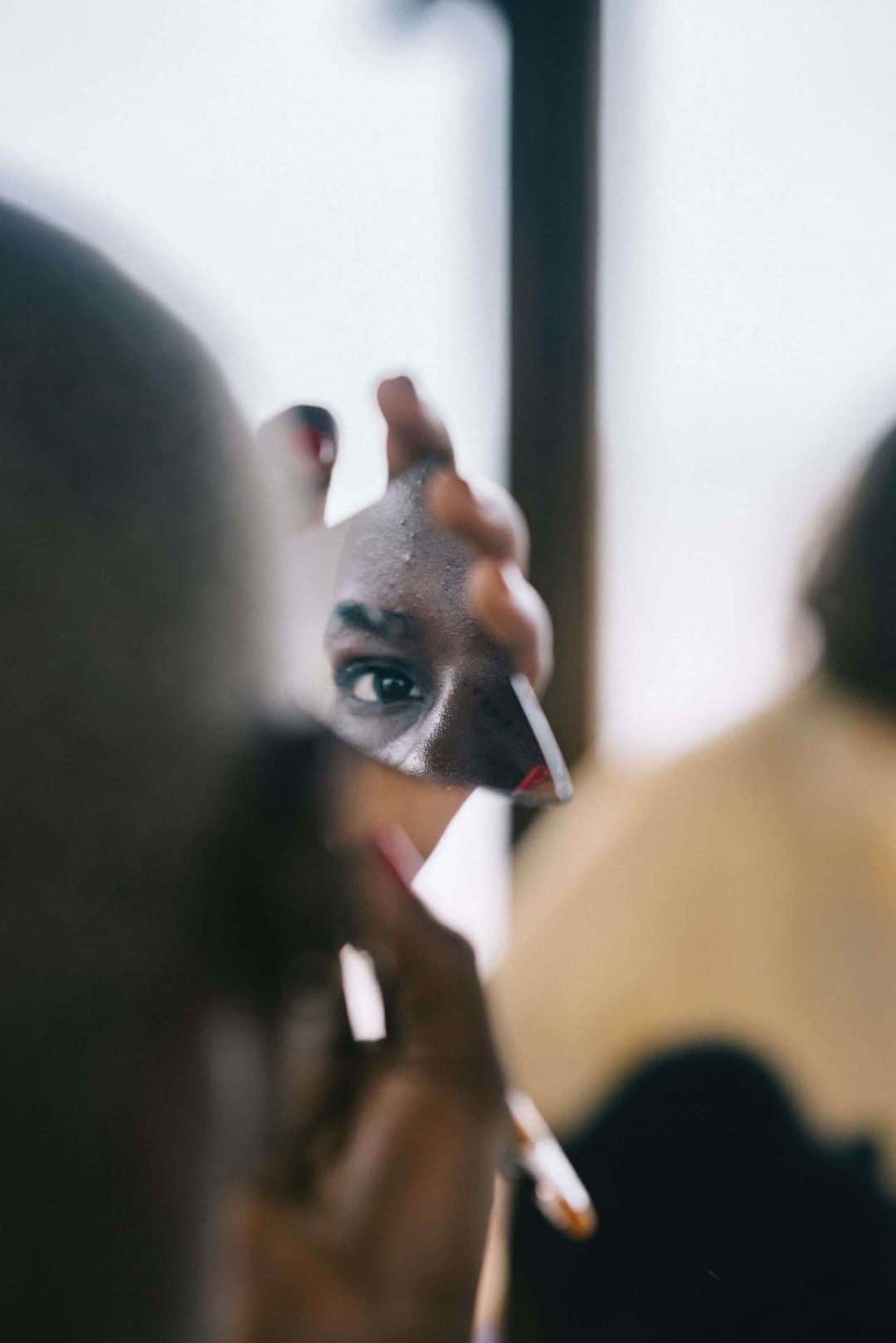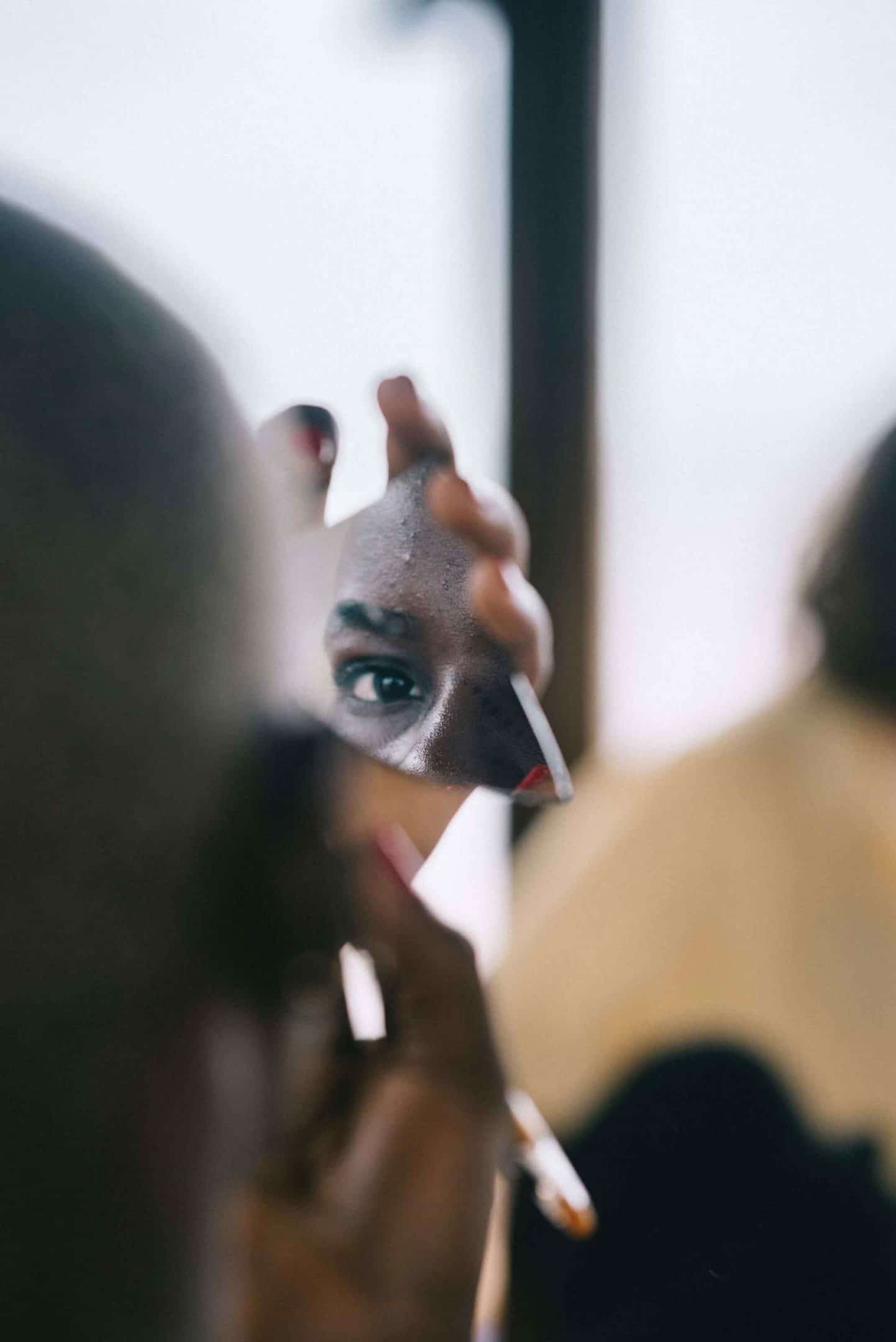 Try it free for 21 days

No payment information required

No automatic renewal
You Need Good Data to Make Smart Decisions
Are you missing the information you need on social media users? You're missing data on where your fans, followers and subscribers overlap on different channels. You can't pick up on moods and sentiments when communicating with users. Lots of work without the right structure can lead to unnecessary tasks and frustrating community management.
Made by Social Media Professionals, for Social Media Professionals
We've been focusing on the demands of professional social media teams since 2010. From single-person companies to international corporate groups, every organization needs to have clarity and control in order to free up more time for important social media management tasks. Over 17,000 users currently rely on our expertise.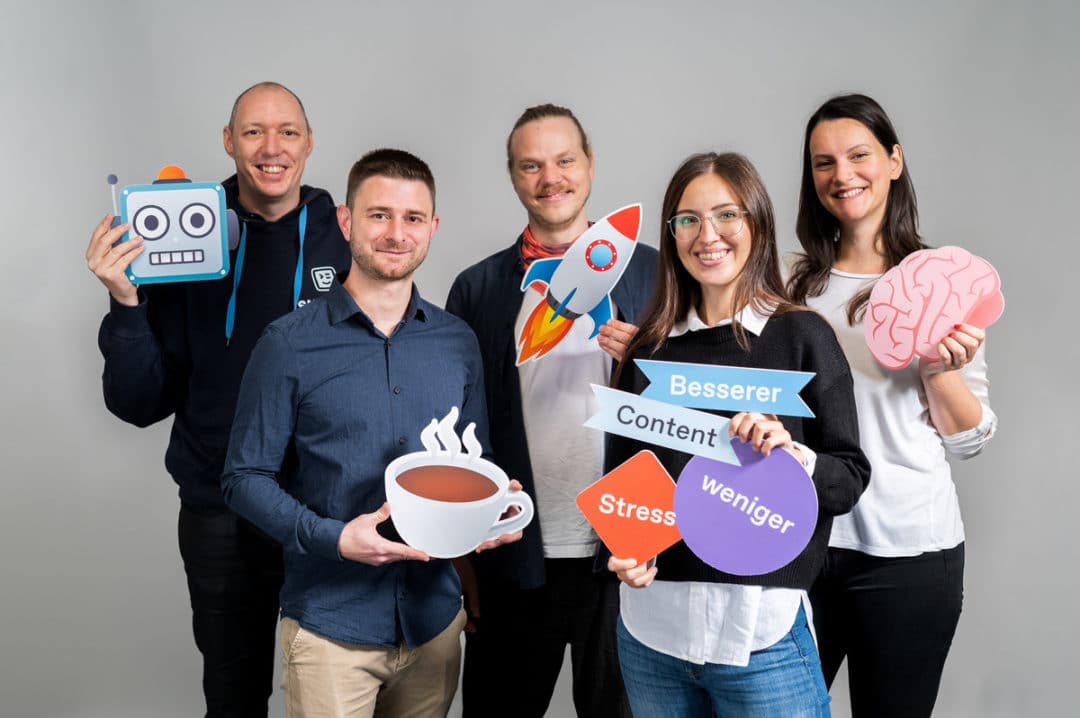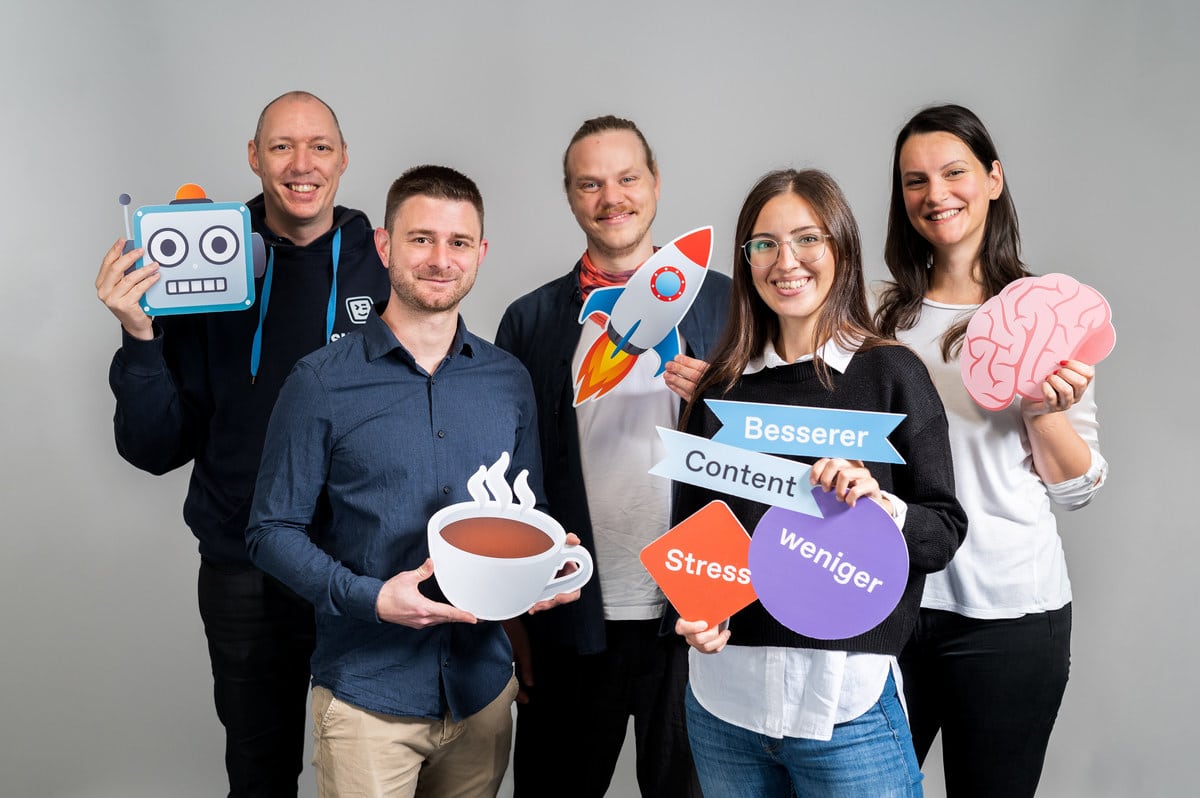 Start Great Relationships With Social Customer Relationship Management
Show your followers how much they matter and keep track of how they interact with your brand on social media. Tag users to segment specific groups and use the activity log for internal notes to team members. Our social CRM helps you identify people across channels and speak to their needs and preferences.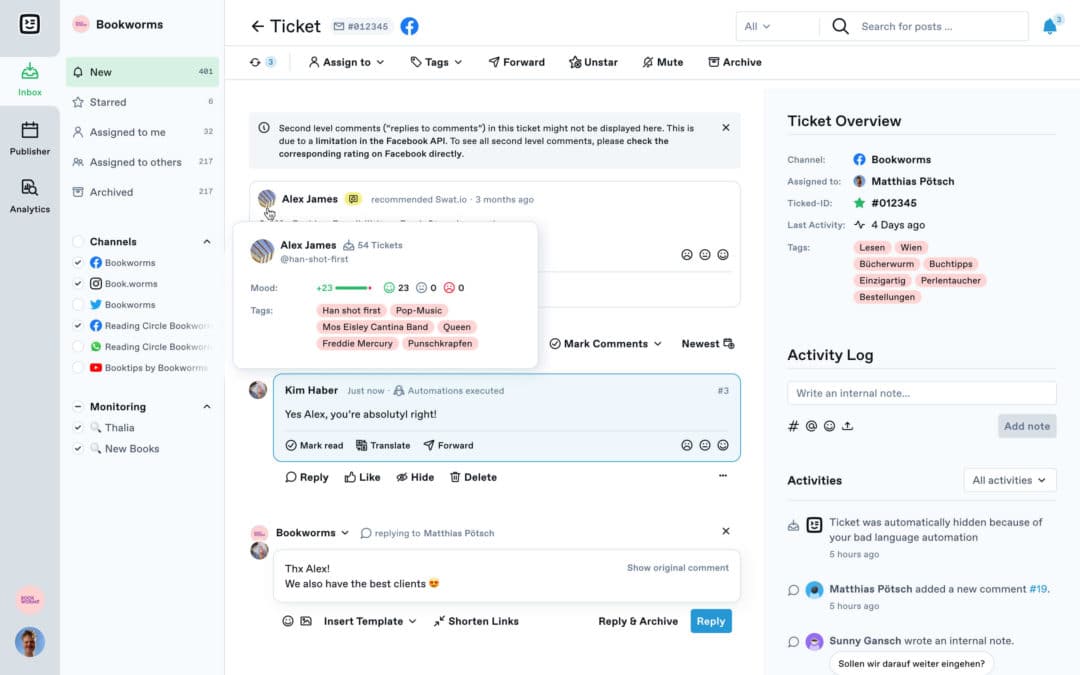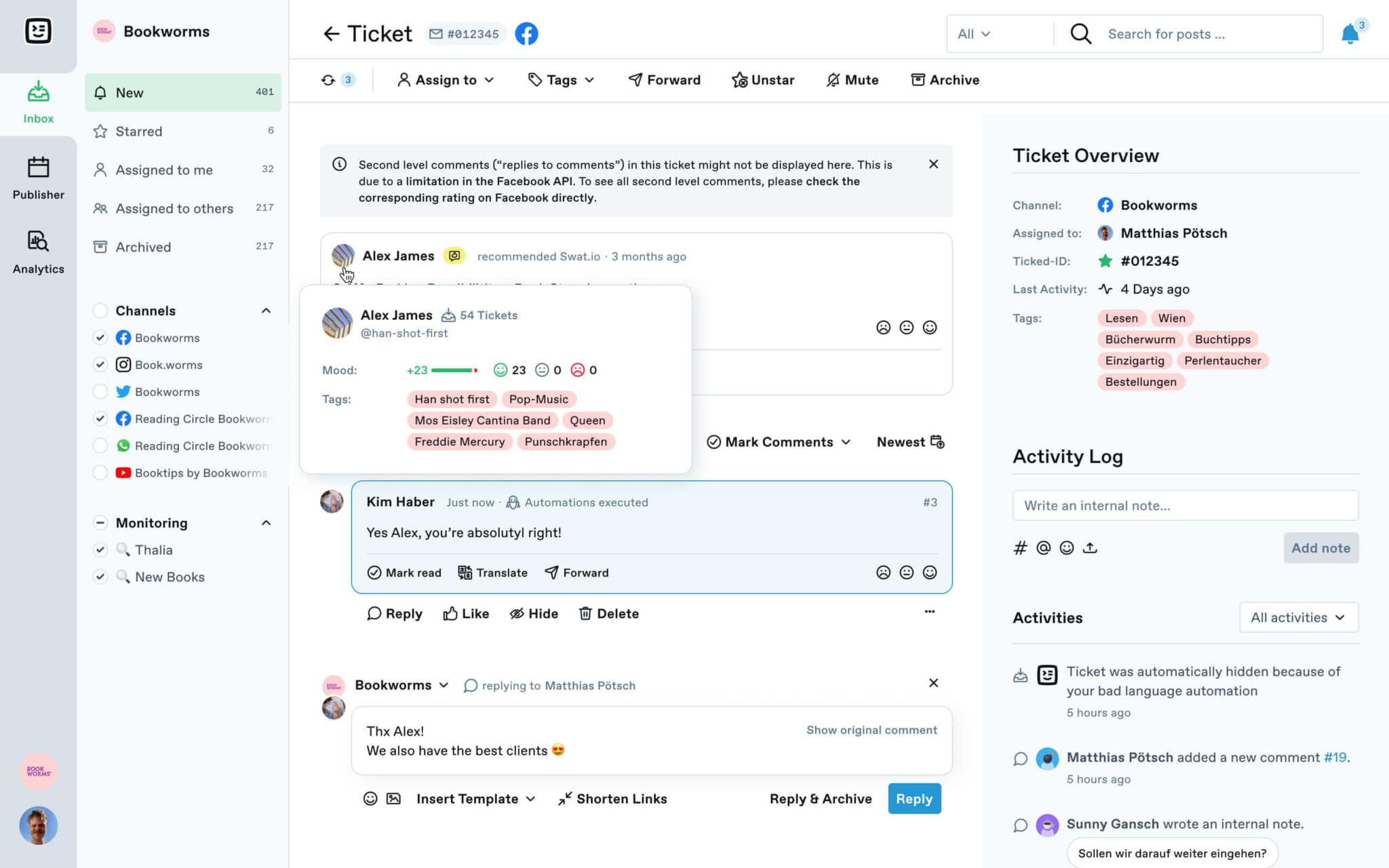 Know the Mood of Your Community
Our sentiment analytics makes it easy to measure the mood of your community. Determine the mood of comments, messages and mentions and get valuable insights on the analytics dashboard. You can either evaluate the mood of your entire community or the number of positive and negative interactions of individual users.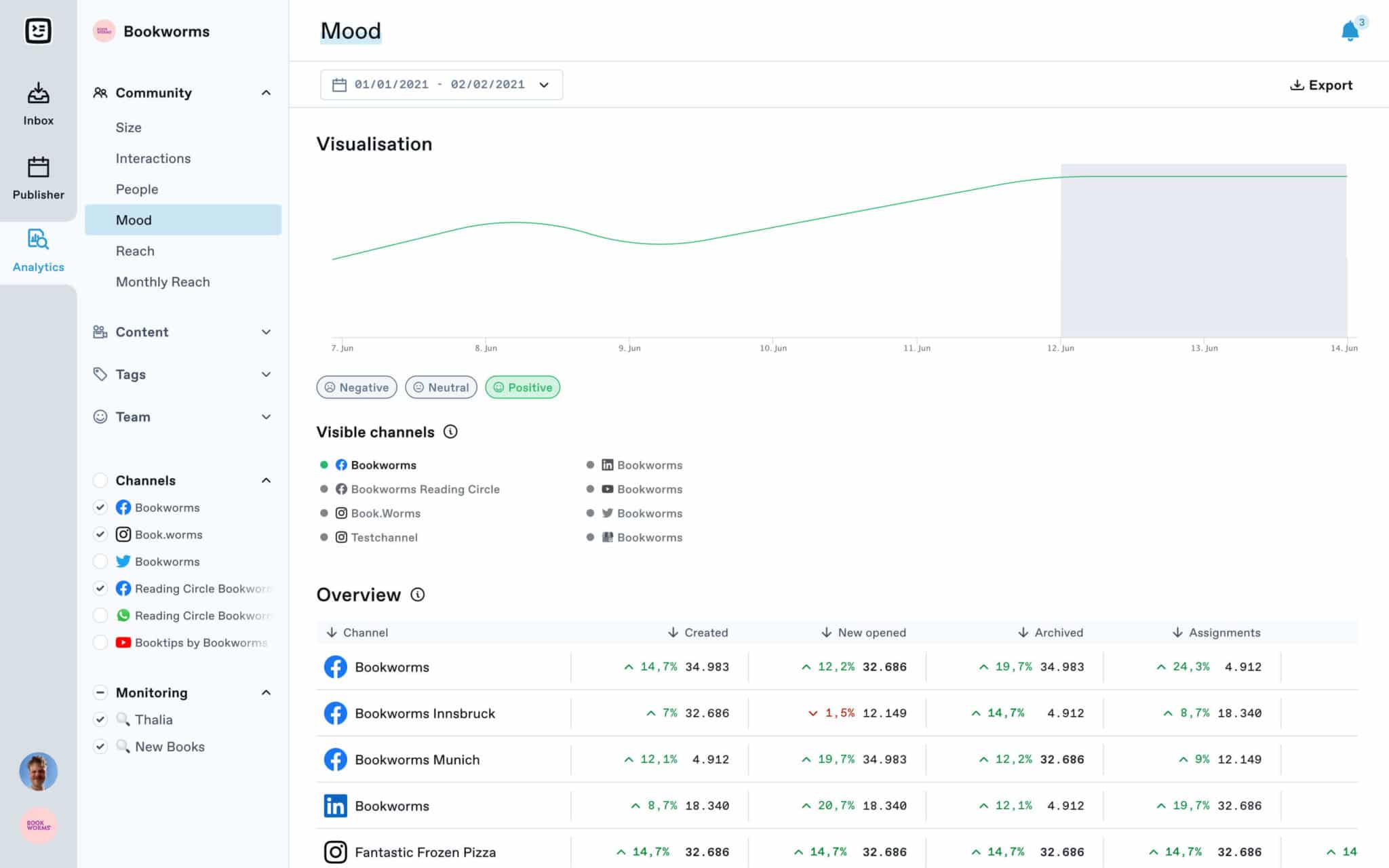 A Complete User Profile
The most important information from your fans' and followers' social media profiles – such as their Twitter bio, profile picture and location – in one social customer relationship management system. Link a person's profiles on different platforms to get a complete picture of them as an individual. Add personalized additional information with tags and internal notes.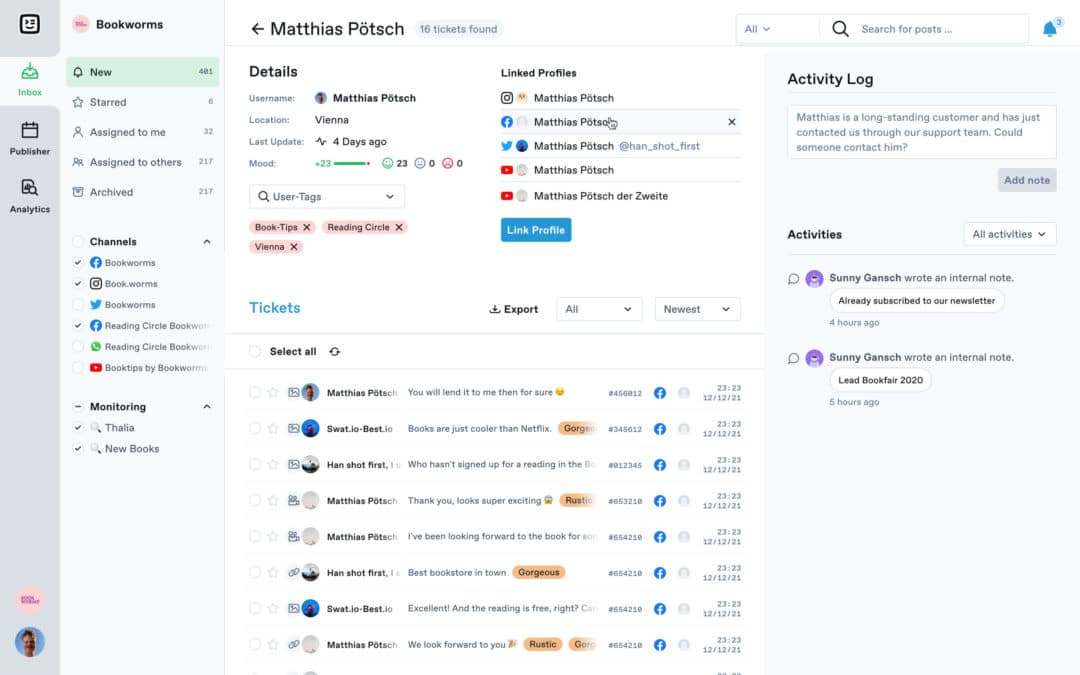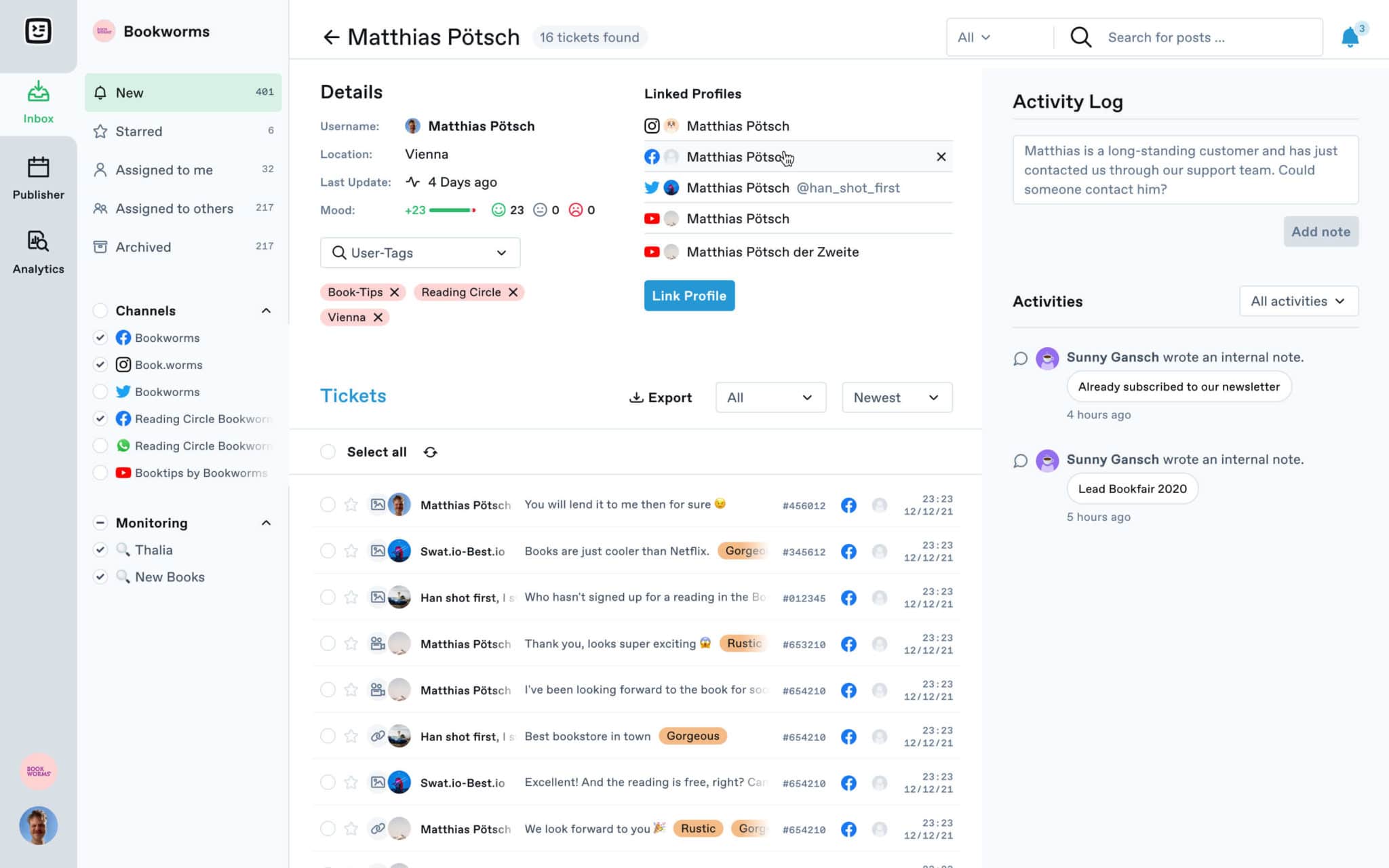 Frequently Asked Questions About Social Customer Relationship Management
What is social CRM?

CRM stands for "customer relationship management." In social CRM, social networks are integrated into CRM systems. For example, you can reconstruct and analyze all interactions with users on social media and create user profiles. Social CRM systems can be stand-alone tools or they can be built into social media management tools.
What are the advantages of social CRM?

Good social CRM helps you get to know your target audience better. This makes it easier for you to respond to the needs and preferences of your audience. A big advantage of social CRM is that you can always keep track of how users communicate with your brand on social networks. This allows you to retain existing customers and acquire new ones.
How does social CRM differ from a conventional CRM system?

Social CRM focuses on interaction on social networks. Social media interactions are captured in the same way that traditional CRM systems capture interactions via email or phone. This allows you to identify users across multiple social media channels. Ideally, the system is integrated with a social media management tool or a classic customer relationship management system.
What is the best social CRM tool?

The key to a social CRM tool is that it allows you to track all interactions between your team and users, across all channels that are relevant to you. Ideally, you can instantly see what users think of your brand, create user profiles and improve communication with users on this basis. When choosing a social CRM tool, consider which channels it supports and how it can improve your work with your team.

Our Offer
More Time for Efficient Communication
With Swat.io, you can improve your team coordination, keep track of what's going on, and create clear structures and processes. This gives you more time to build genuine relationships with your community.

Christina Zagorschak, Social Media Manager
At some point, an Excel spreadsheet was no longer enough
"We save a lot of time, we can make processes more efficient and it's much easier for us to keep track of everything that's going on. We can also see that the community and the number of interactions is growing. The community really appreciates someone dealing with their inquiry and receiving a high-quality response. This also allows us to get to know our customers and their needs much better."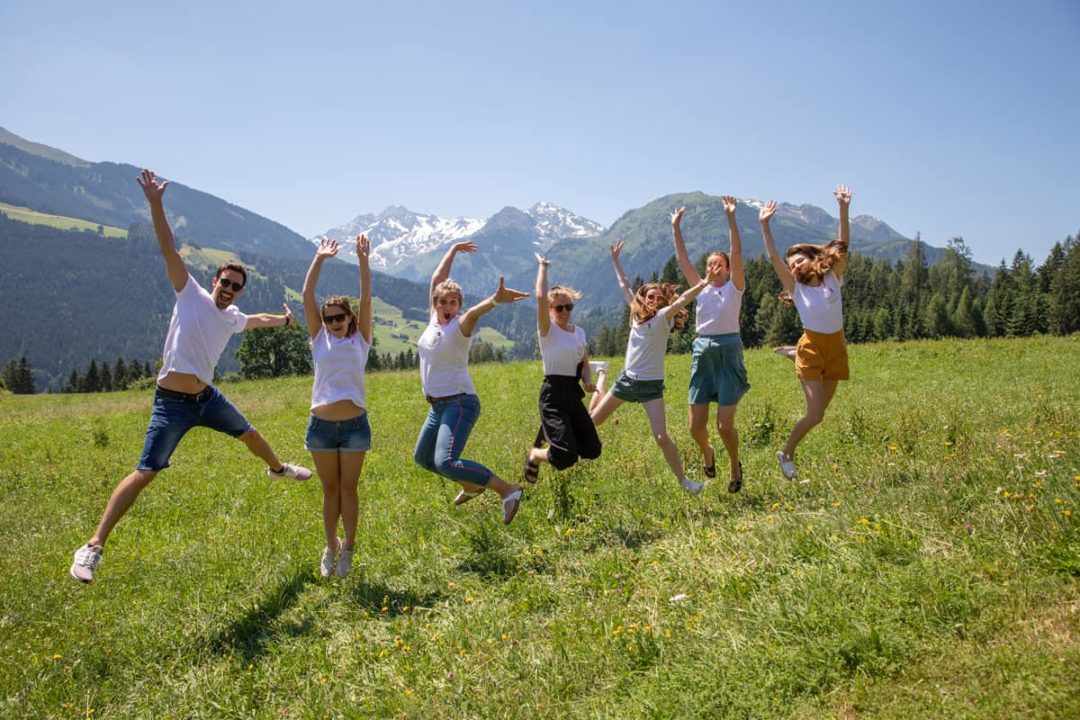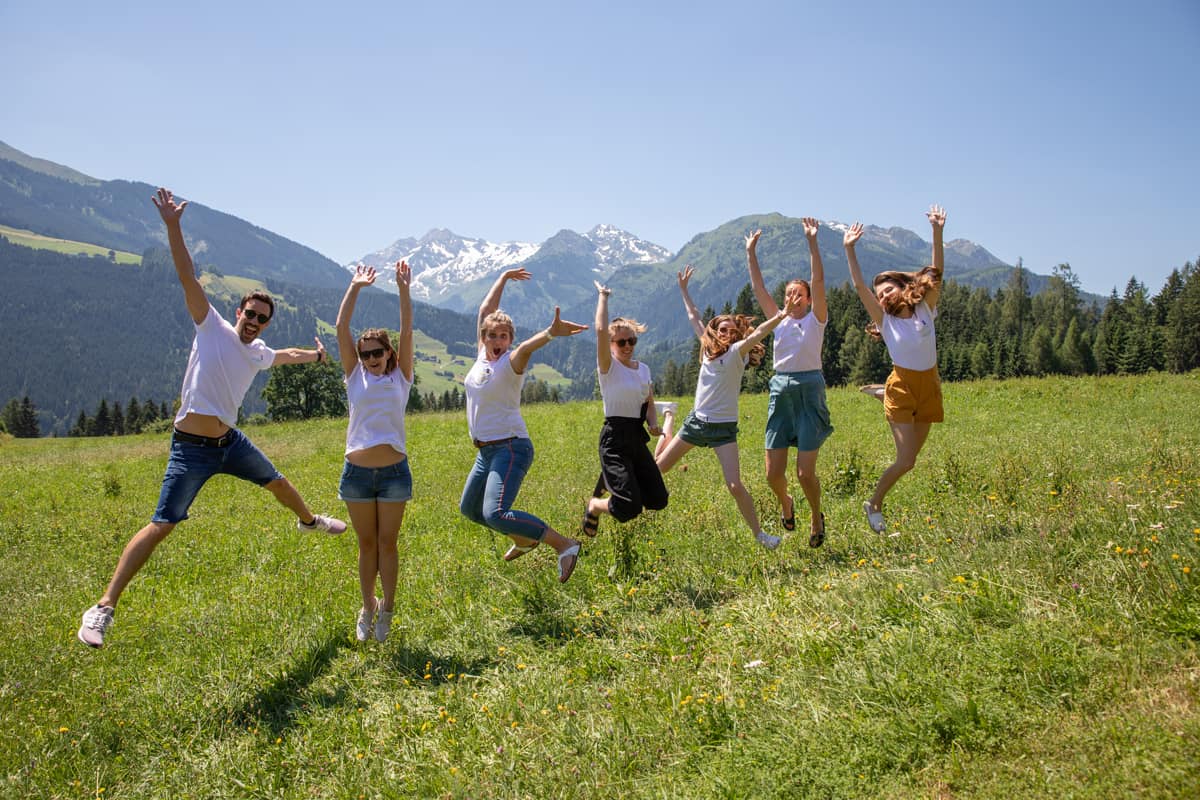 Efficient Social Media Communication With No Compromises.
Focus all your efforts on engaging with your community. We offer you the right social customer relationship management tool so you can do what you do best: good community management.
Try it free for 21 days

No payment information required

No automatic renewal