Social Media Publishing Tool
A Simple, One-Stop Approach to Content Scheduling and Publishing
As a social media manager, save more time for creative content creation and avoid chaotic coordination processes.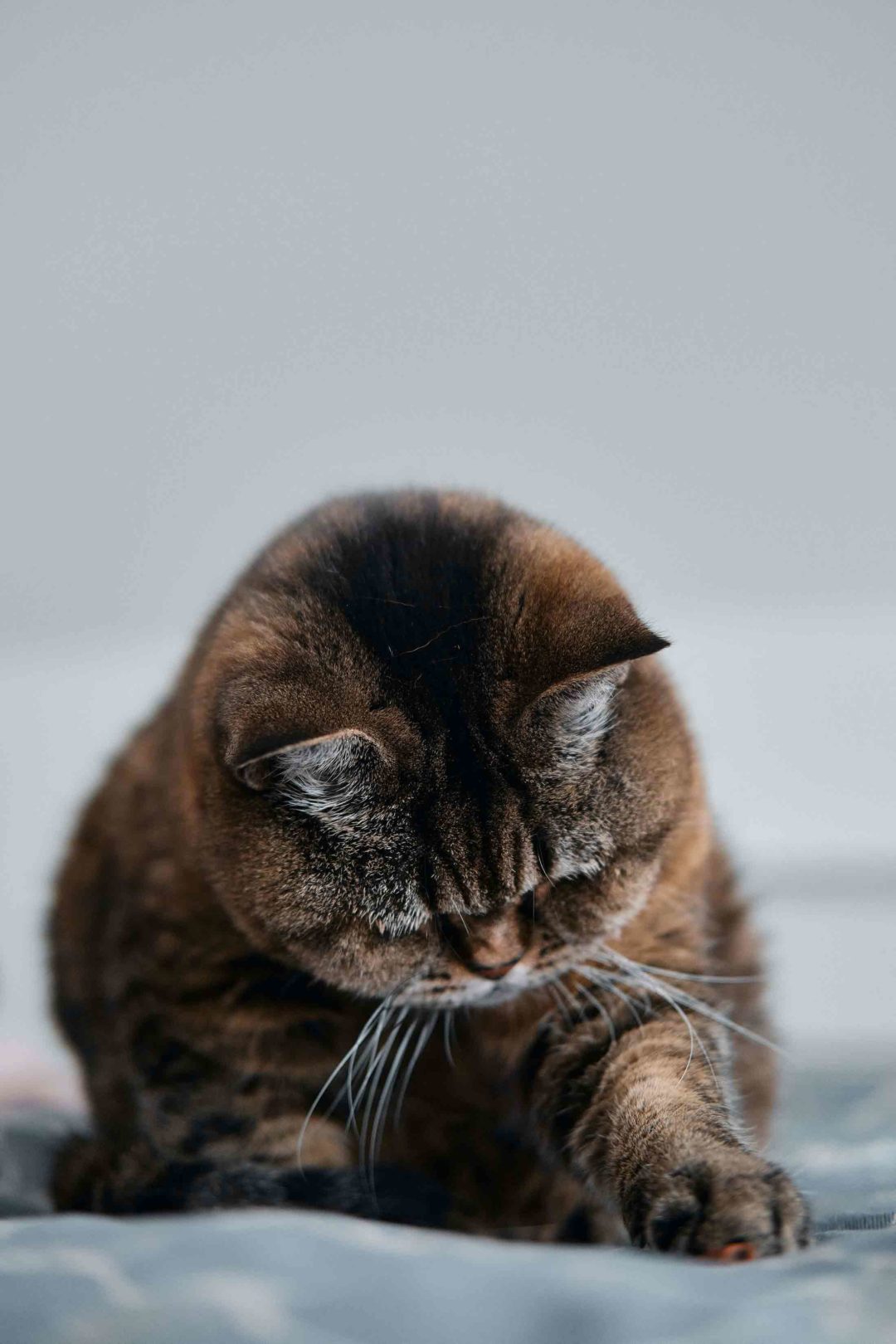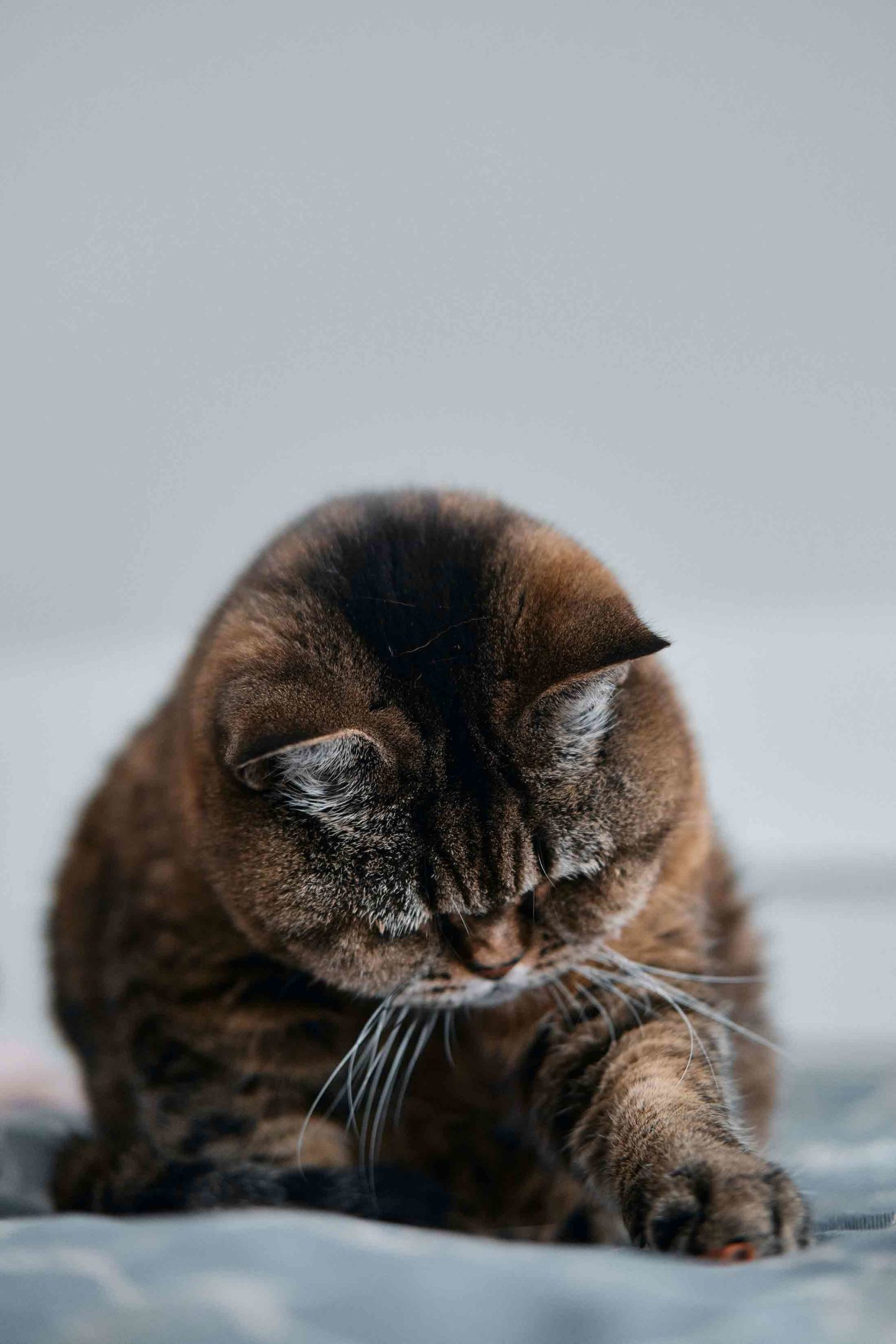 Try it free for 21 days

No payment information required

No automatic renewal
Good Editorial Planning Needs the Right Structures
Are you unhappy with your social media publishing process? Is it not living up to your high standards? Preparing posts for all your company's channels is tedious, tricky to coordinate, and takes a lot of manual effort. Lots of work without the right structure leaves you with little time for creative tasks.
Made by Social Media Professionals, for Social Media Professionals
We've been focusing on the demands of professional social media teams since 2010. From single-person companies to international corporate groups, every organization needs to have clarity and control in order to free up more time for important social media management tasks. Over 17,000 users currently rely on our expertise.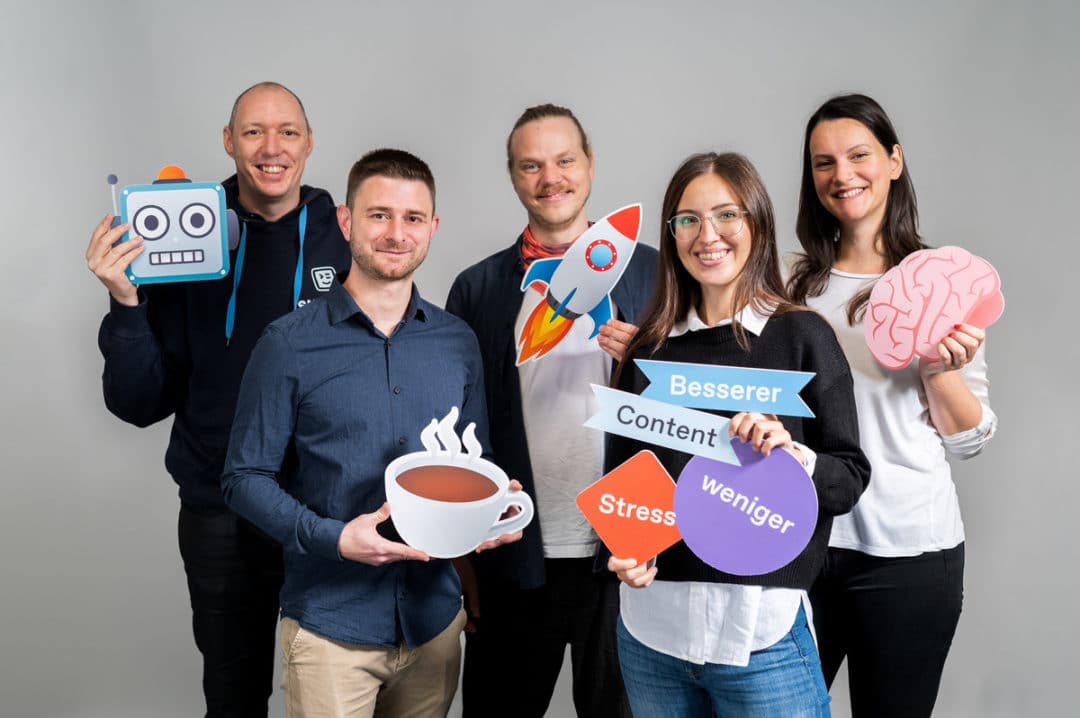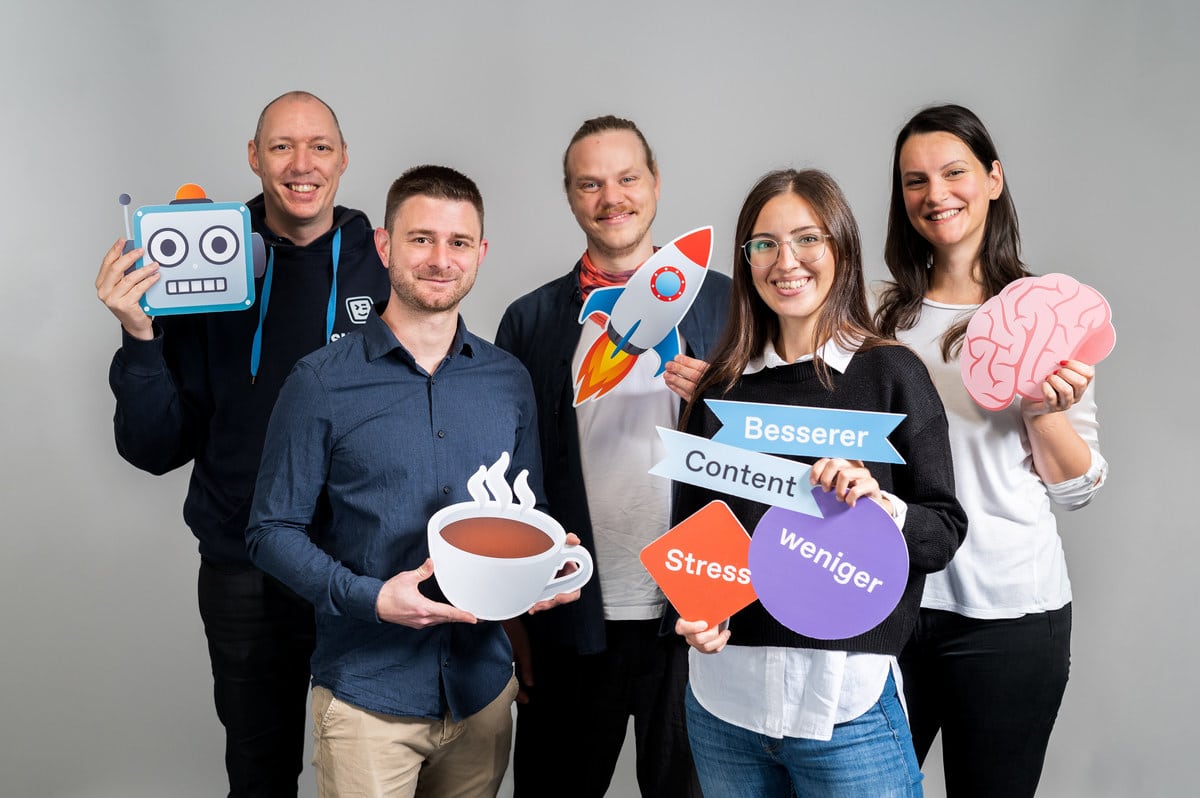 Social Media Publishing and Scheduling
The clear and agile editorial calendar lets you schedule your posts for the right time or publish them straight away on all channels. Discover our social media publishing software's reliable workflows, and use them for optimum distribution of your team or company's resources.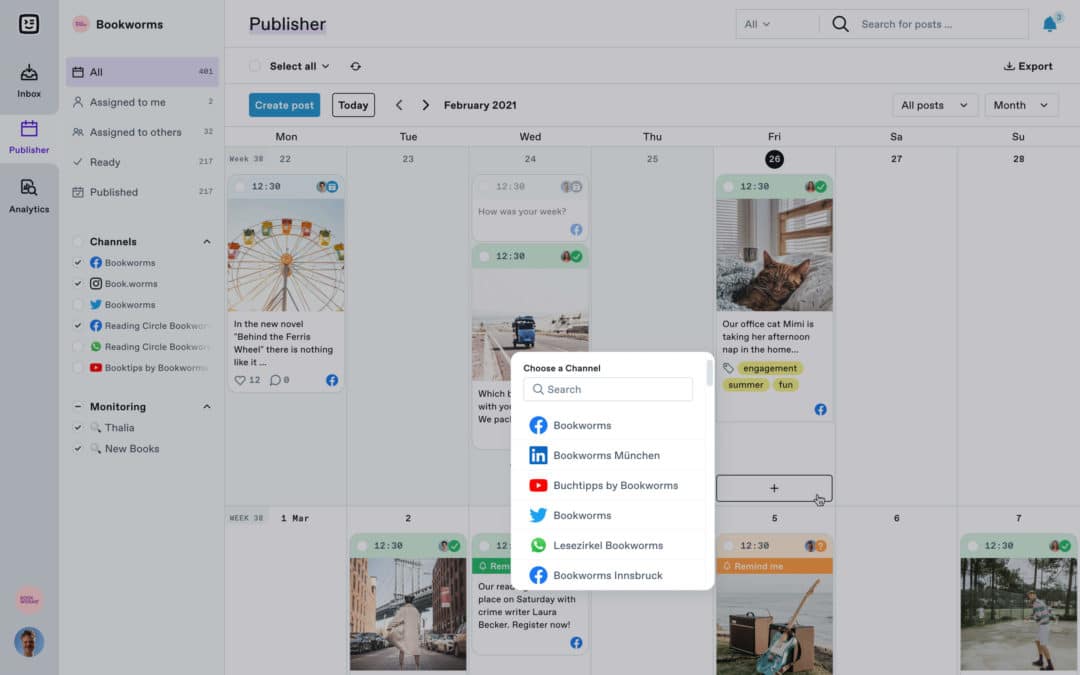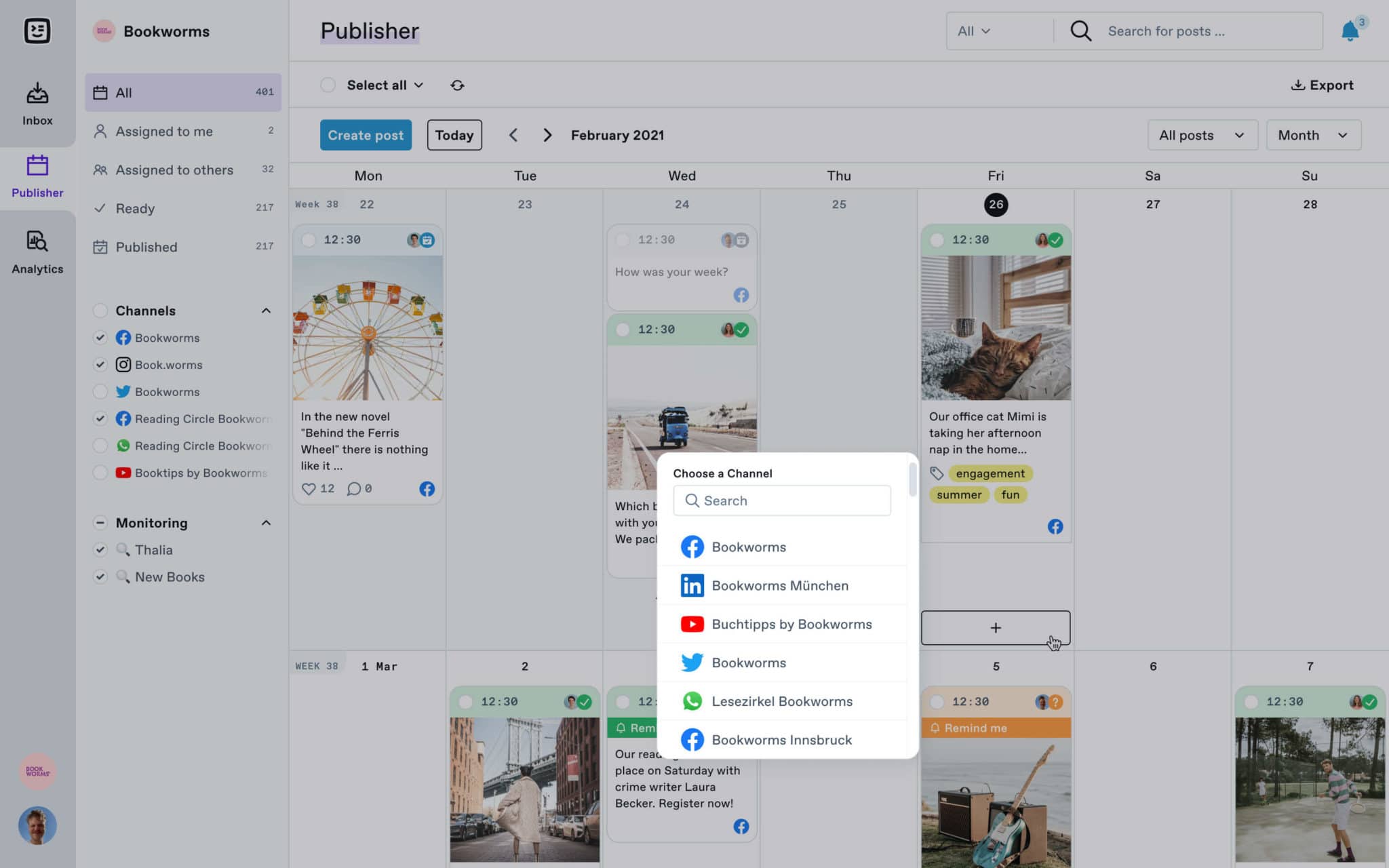 Suitable for Multiple Content Formats and Social Media Cross-Posting
Schedule and publish your social media content as text, link, image, video, carousel or album posts straight from our social media publishing tool. Post to multiple social media channels at the same time with just one click. Gone are the days when you had to log in to each channel individually.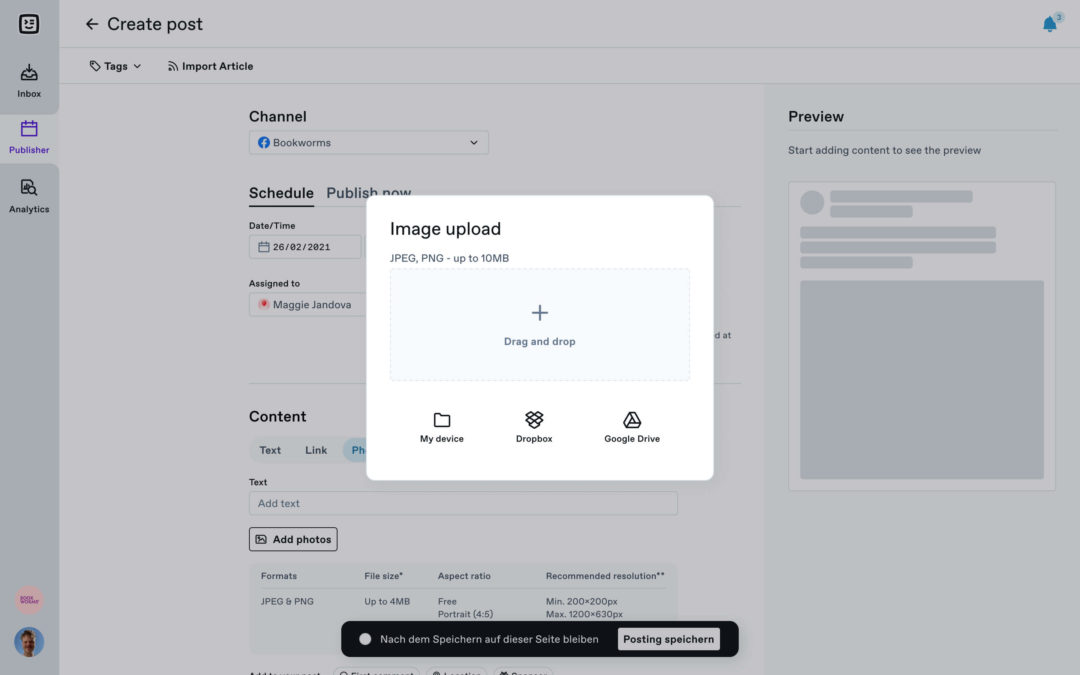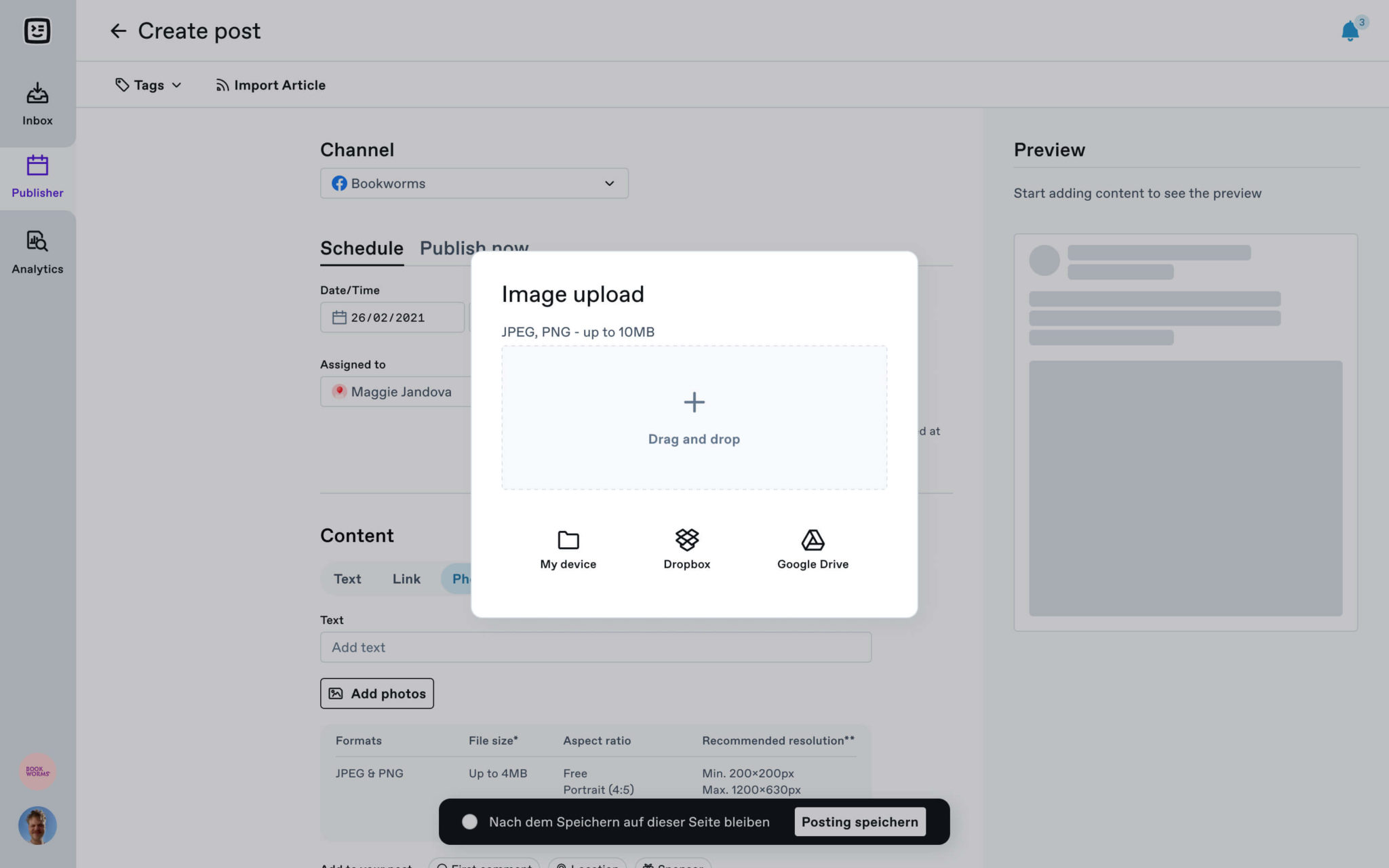 Reliable Workflows for Social Media Publishing
With just a few clicks, you can schedule content, set up posts, duplicate and customize them to suit your social media channels. Change the publishing timing based on your audience's habits to get the best results on each platform. Swat.io Publisher offers reliable workflows to help you throughout the publishing process.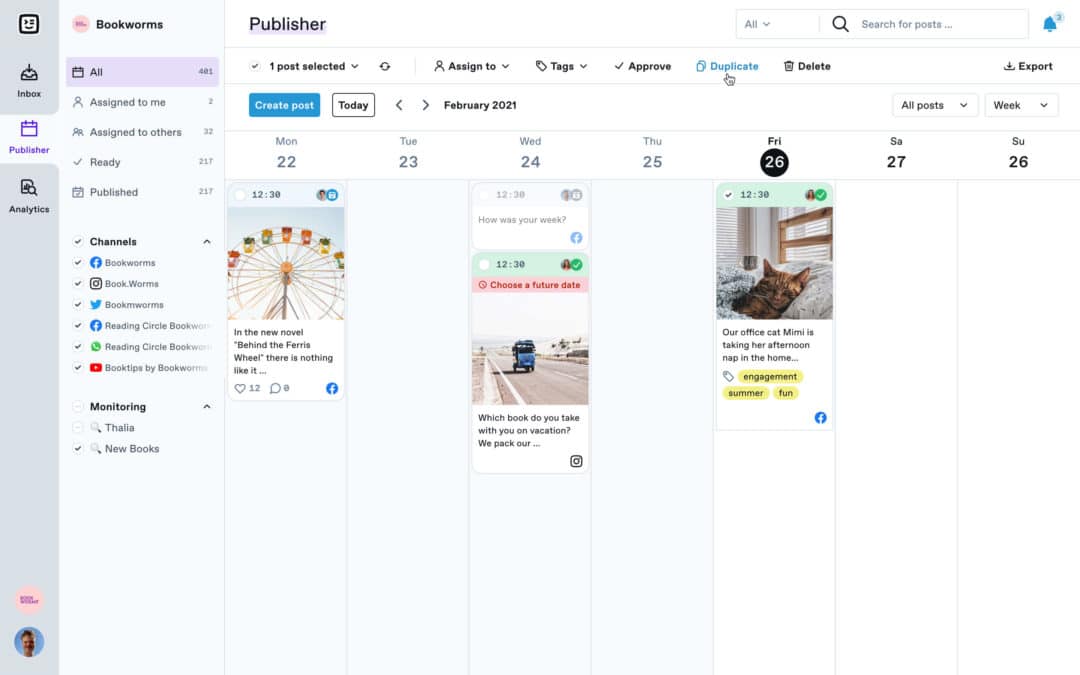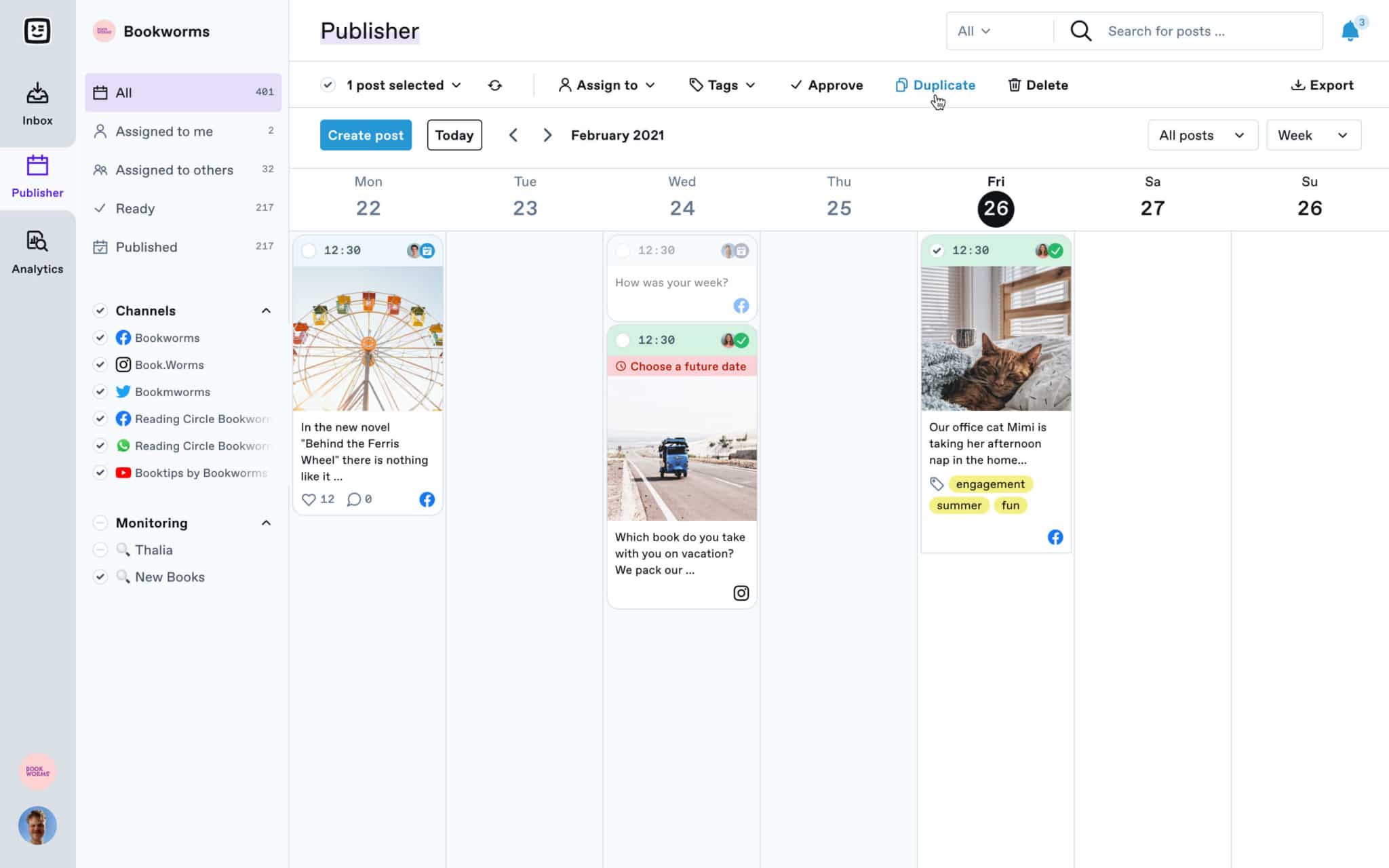 Intuitive Image Editing With Post Composer
With the post composer, you can rotate and crop images to the perfect aspect ratio, add filters, markups or text, or adjust colors. For optimum image management, link your Dropbox or Google Drive account and upload images straight from the cloud. It's never been easier to create posts that look great!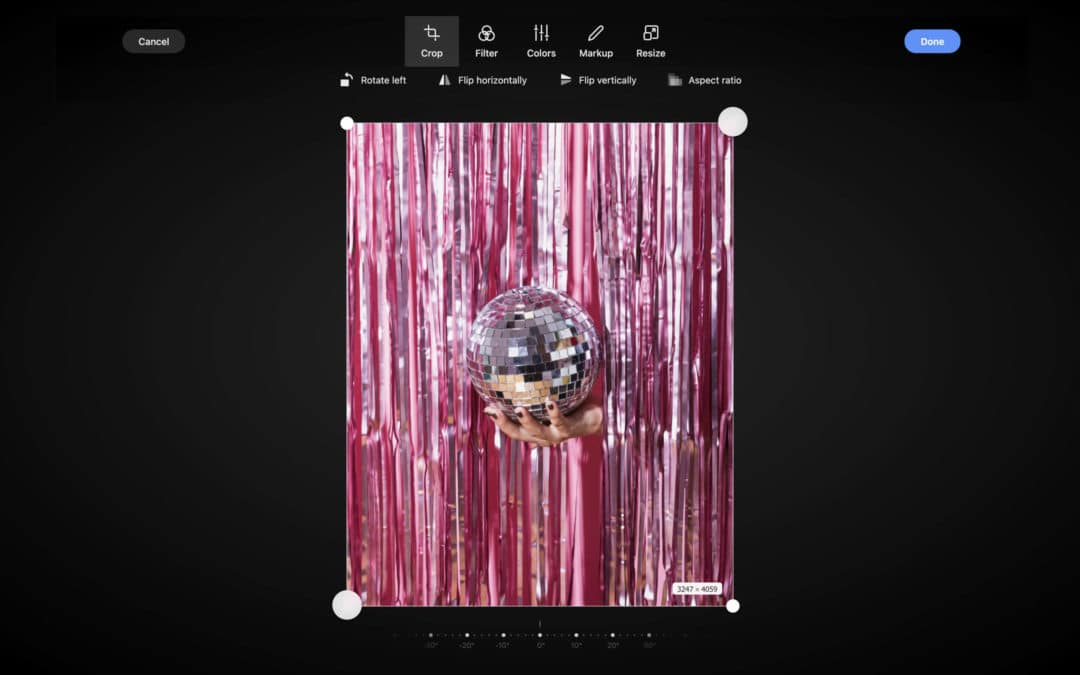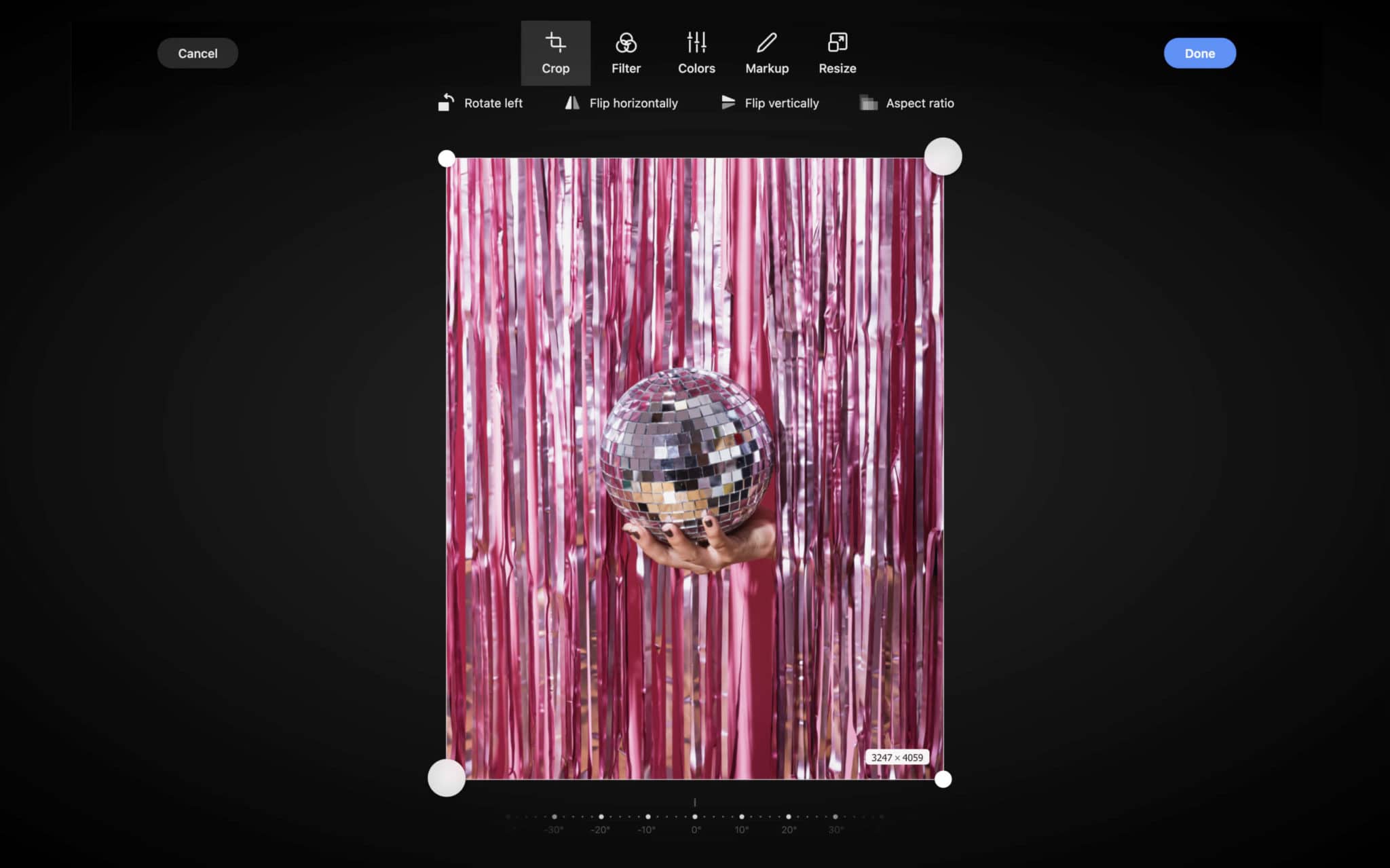 Audience Segmenting and Newsfeed Targeting
Reach the people your content matters to. Set your target audiences and use newsfeed targeting options to distribute your content as effectively as possible. Use demographic and geographic filters to save custom newsfeed targeting options as templates that you can use again and again with just two clicks.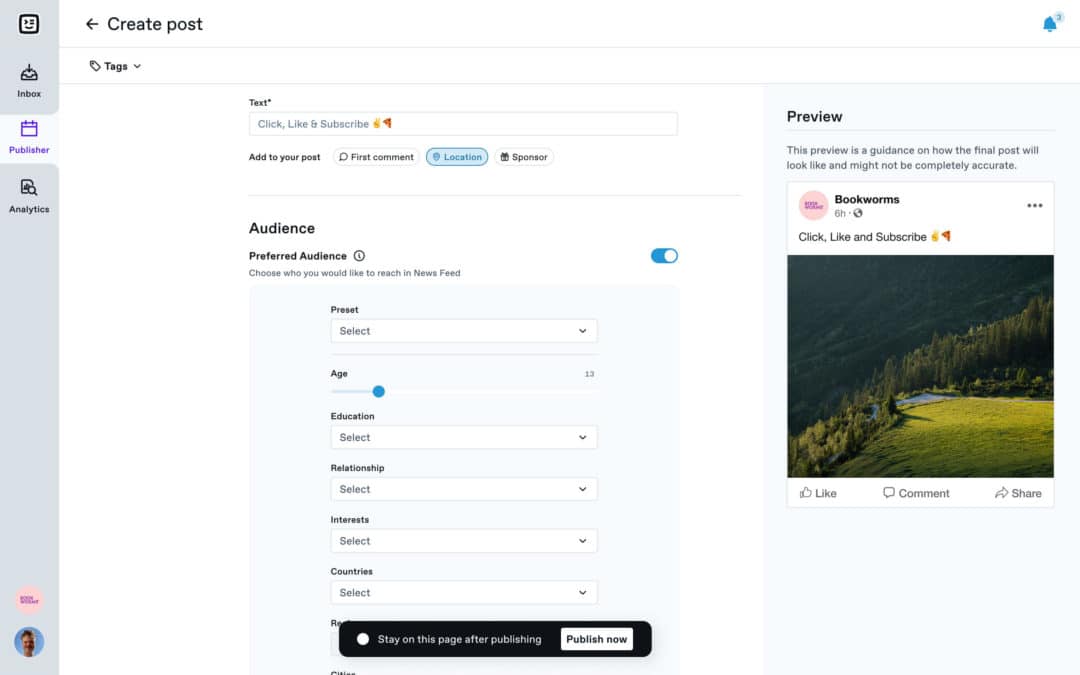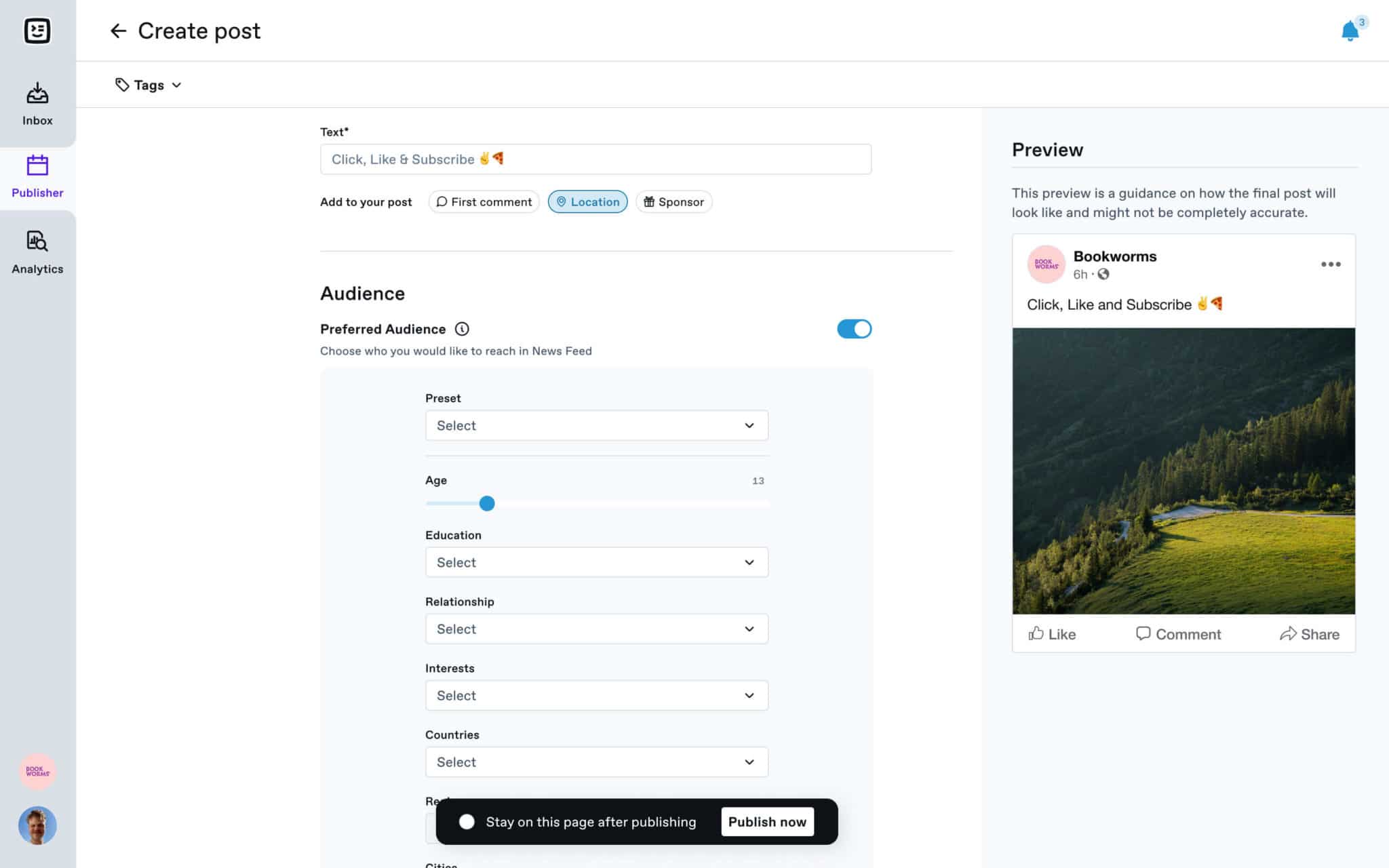 Notifications for Advertisers
Automatically send a notification to your advertising manager when a post is published and ready to be promoted. During the planning process in Swat.io Publisher, you can specify the ad format, budget, target audience and time period. No more confusion – and lots more productivity!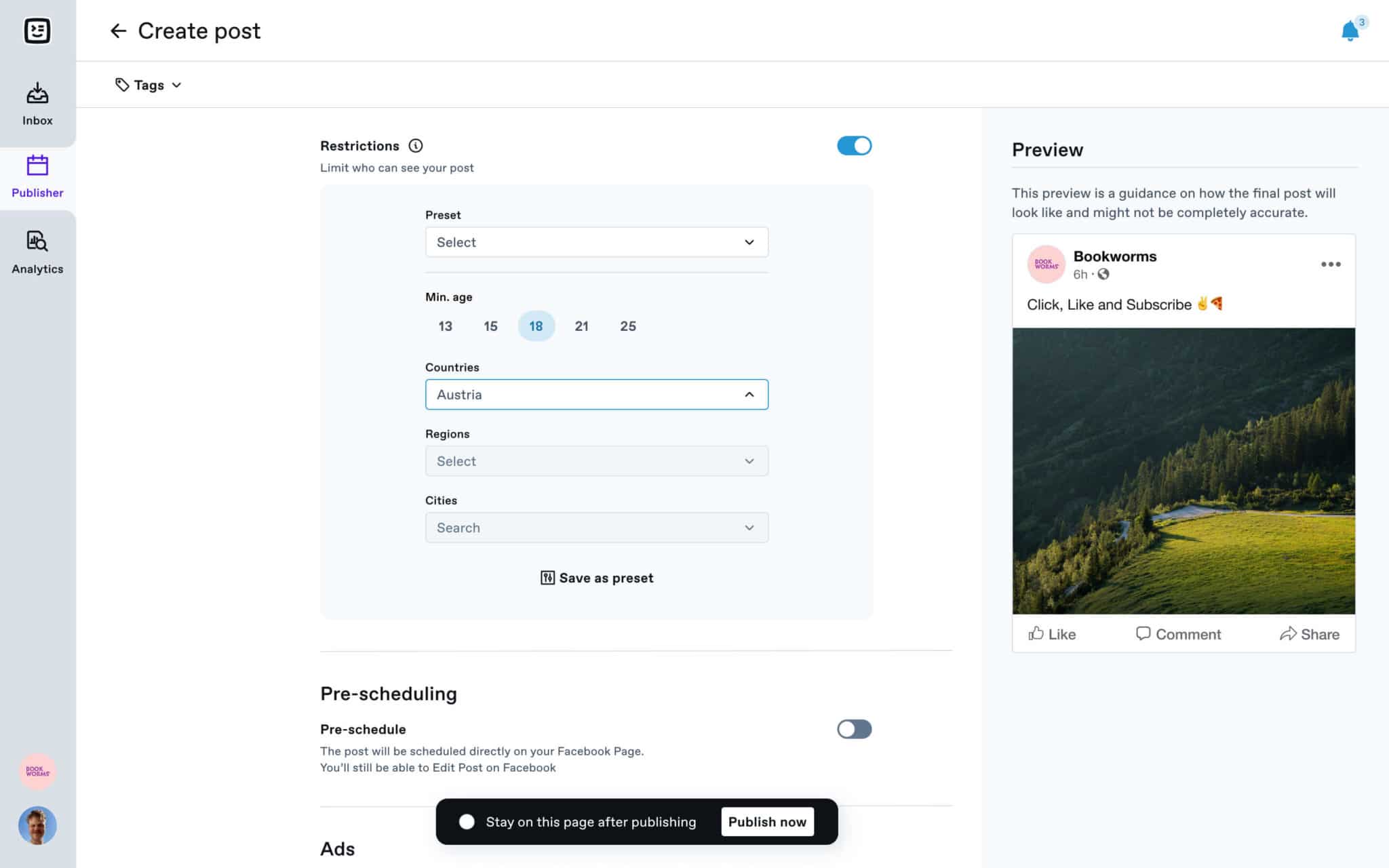 Frequently Asked Questions About Social Media Publishing and Scheduling
What is social media scheduling?

Social media scheduling is the planning of content on social media channels. In an editorial calendar or plan, you define when and where you want your content to be published. Good social media management tools take care of publishing for you. As such, social media scheduling and social media publishing go hand in hand.
What is social media publishing?

In contrast to social media scheduling, social media publishing refers to the distribution of content on social networks. A key advantage of good social media management tools is that they automatically publish scheduled content on selected channels at specified times. This means that posts don't have to be published manually at the desired time.
What tool do you use for cross-posting?

Cross-posting across different accounts on a platform often works using the platform's own tools, such as Facebook Business Manager. If you want to publish posts on different platforms, you'll need an external tool that connects to your accounts on these platforms via an interface. Good social media management tools offer cross-posting features.
What do social media schedulers do?

A social media scheduler is used to schedule posts on social media and publish them automatically. Unlike an editorial plan in a social media management tool, the focus is on scheduling and publishing. Team collaboration features, on the other hand, are less important.
What is the best social media publishing tool?

Deciding what social media publishing tool is right for you depends on which social media channels you want to publish to and what features you need. Most social media publishing tools are a component of more comprehensive social media management tools. This makes sense, as that way you can handle content marketing, community management, analytics and monitoring all in one place. You also benefit from teamwork features.

Our Offer
More Time for Efficient Communication
With Swat.io, you can improve your team coordination, keep track of what's going on, and create clear structures and processes. This gives you more time to build genuine relationships with your community.


Ana Ivanovic, Content Manager
I don't know of any other tool that saves you so much time.
"We've been using Swat.io since we started out with social media marketing. The tool made our lives much easier from day one, because we could plan in advance really well and integrate other departments, like our customer service team."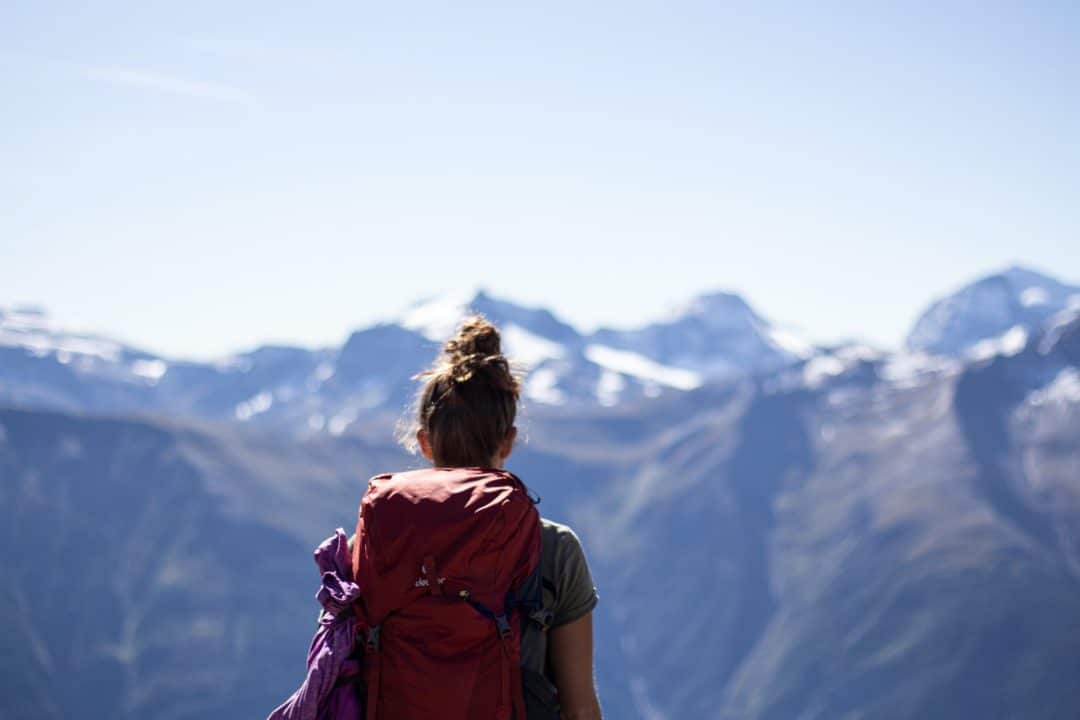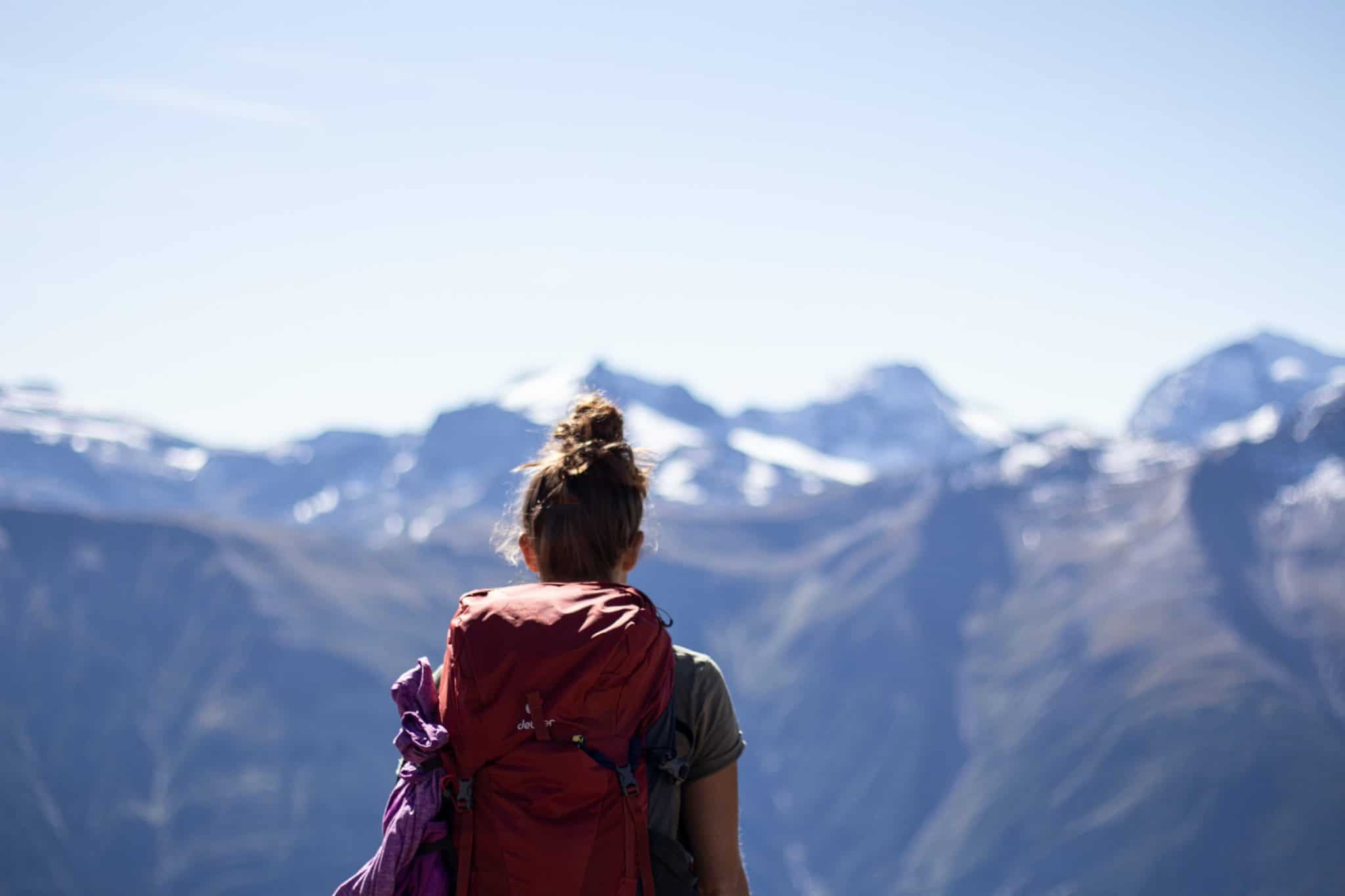 Clear Editorial Planning in Your Team.
A social media publishing tool that satisfies you and your users: take the stress out of your working day with more time to generate creative content and campaigns.
Try it free for 21 days

No payment information required

No automatic renewal