A WhatsApp Management Tool Without Compromise
Interact with your target group on WhatsApp via a central tool, without needing to rely on a single smartphone.
Try it free for 21 days

No payment information required

No automatic renewal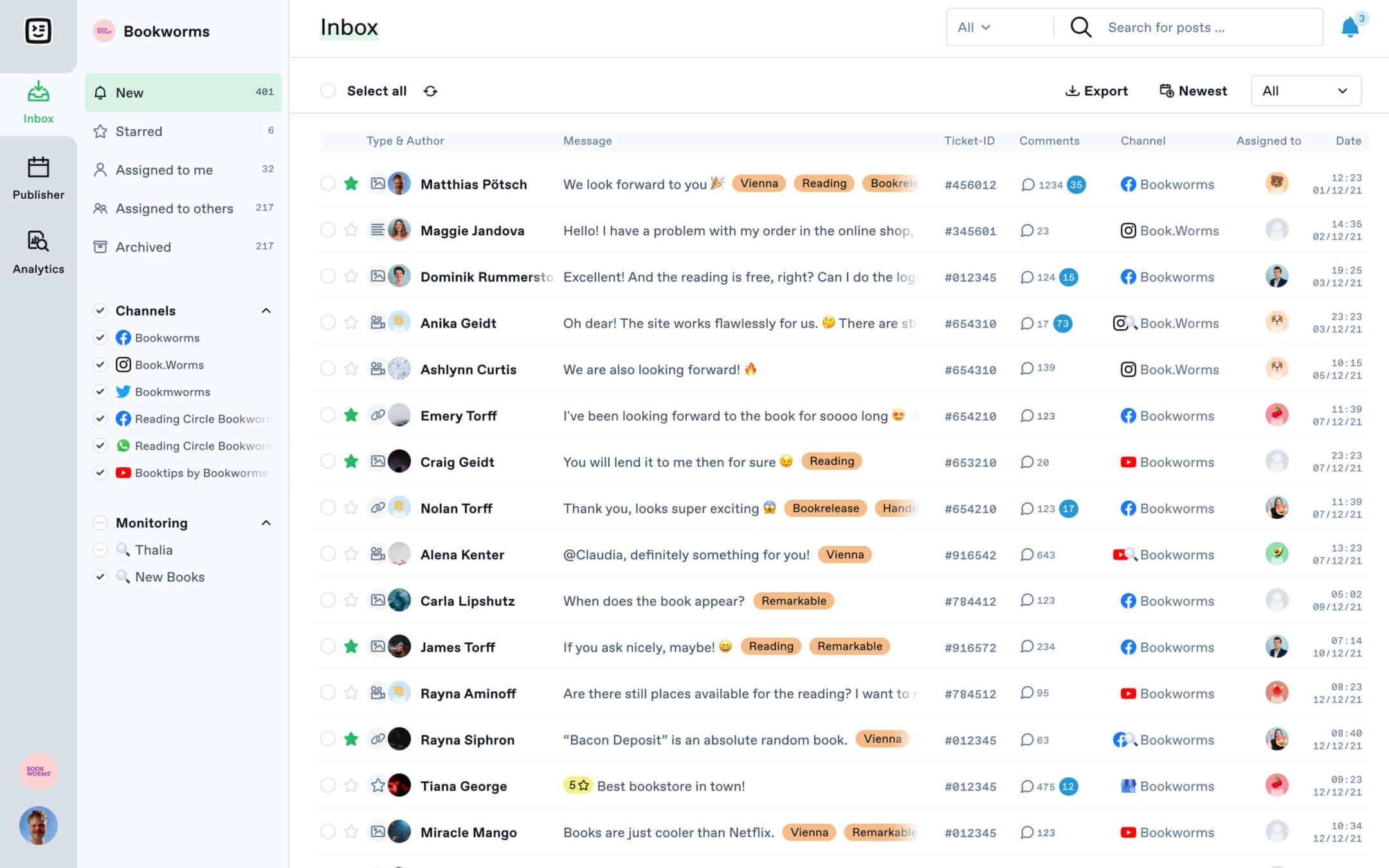 WhatsApp Customer Service Requires Professional Structures
WhatsApp is more personal than pretty much any other customer service channel, but answering messages poses a challenge for teams. WhatsApp Business doesn't let you distribute tickets among your team, meaning that one person has to handle all the messages, leading to chaos and stress. In turn, this has an impact on quality.
Made by Social Media Professionals, for Social Media Professionals
We've been focusing on the demands of professional social media teams since 2010. From single-person companies to international corporate groups, every organization needs to have clarity and control in order to free up more time for important social media management tasks. Over 17,000 users currently rely on our expertise.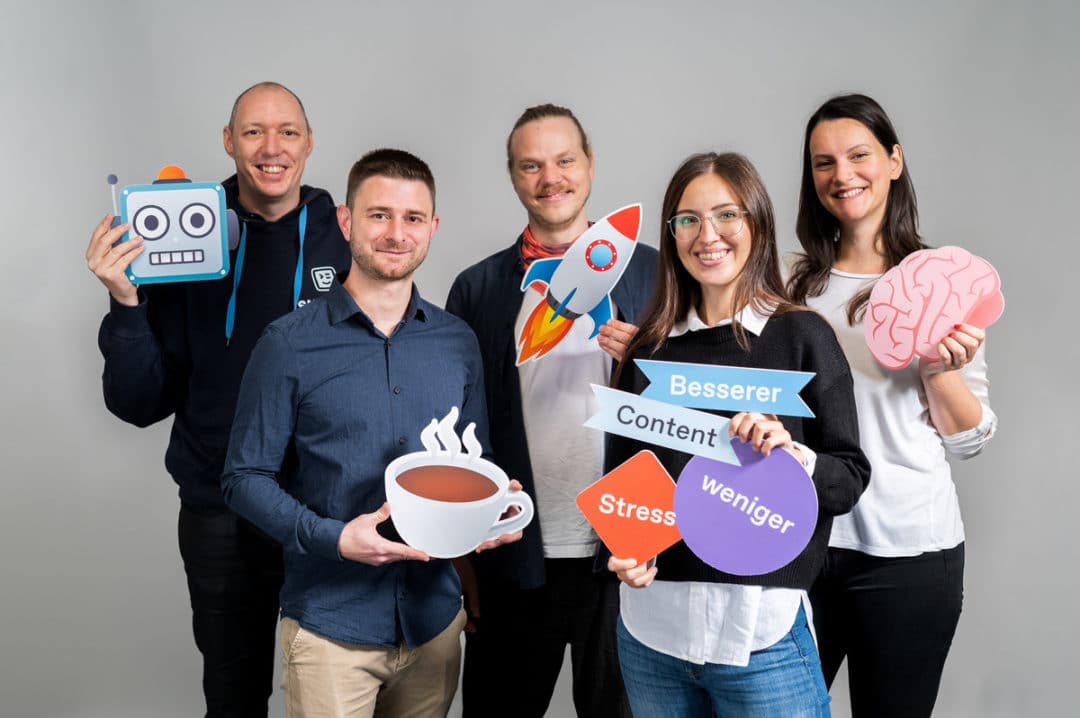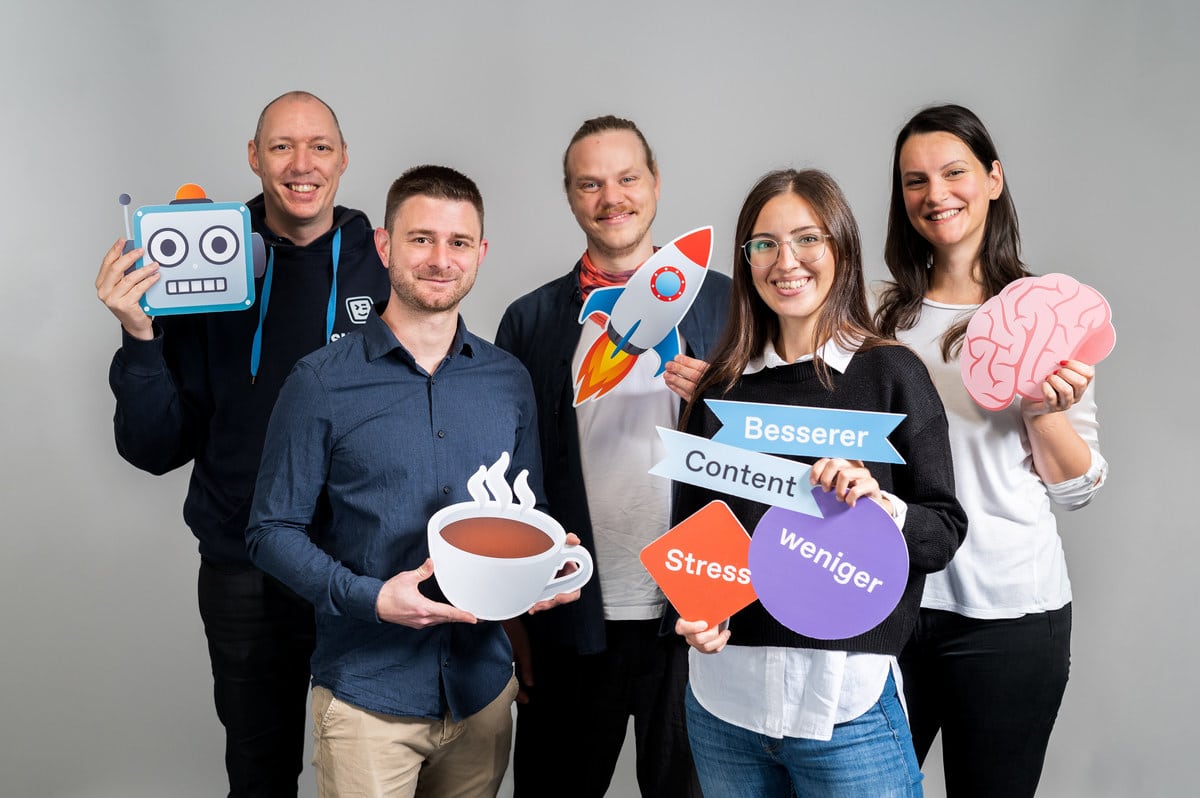 Your WhatsApp Management Tool for Better Teamwork and Faster Response Times
Swat.io Inbox lets you handle WhatsApp customer service centrally in a single tool, along with all your other social media channels. You'll love these features!
Use an Array of WhatsApp Formats

Communicating with your clients can sometimes be challenging. We'll help you send text and image messages on WhatsApp. Just decide on the format that suits you best.

Guideline-Compliant 1:1 Communication

We collaborate with our partner MessengerPeople to offer integration that matches the WhatsApp Business guidelines. We offer assistance to ensure that user inquiries are responded to within a 24-hour window. Our tool guarantees you'll be communicating in compliance with WhatsApp guidelines, meaning that you can focus on interacting with your community.
Community Management With a Single Ticket Inbox

Collect all your WhatsApp messages in one place, along with comments, mentions and private messages from your other social media channels. Swat.io Inbox lets you respond quickly and efficiently allocate tickets to the team members responsible. Stay up to date at all times: every user interaction is documented in detail.

Analyze and Evaluate Your Social Media Performance

Social media analysis is important for measuring the success of your work. Swat.io analysis and evaluation offers you a detailed overview of your community's stats and development. Discover which content performs best on which channels at which time, see how your team is doing in terms of community management and obtain statistics for individual tags.
Support You'll Adore, Always by Your Side

Whether you've got a great idea for a new feature, you've gotten stuck on something or you're looking for a specific function, our support team is always happy to help. They're friendly and take just a couple of minutes to reply, on average. Customers and prospective clients alike can benefit from the high-quality service offered by our support team.

Give Your Data to People You Can Trust

Is data protection important to you? It's important to us, too! We store your data in two redundant data centers in Vienna, Austria, operated by our IT partner, who is certified to ISO/IEC 20000-1. Some data is also stored in a data center in Frankfurt, Germany, via Amazon Web Services. We comply with several self-regulatory frameworks such as the GDPR, and review our compliance on an ongoing basis.
How Does WhatsApp Management With Swat.io Work?

WhatsApp is integrated into Swat.io in collaboration with our partner MessengerPeople. The Munich-based company specializes in messenger communication and offers a reliable infrastructure for your WhatsApp services.

What Does WhatsApp Management With Swat.io Cost?

Our partner MessengerPeople charges EUR 79 per month as a base price for its WhatsApp Business integration. Depending on the package you choose, you'll also pay either EUR 0.003 per message or EUR 0.09 per active user, per month. You'll also be charged Swat.io's monthly fee.

Simplify Your WhatsApp Management and Improve Your Customer Service
Discover the benefits that Swat.io Inbox can bring to your WhatsApp management for yourself. Find out more about Swat.io Suite, start your free trial or get advice on our products for enterprise clients.
Try for free with no obligation

No credit card required

No automatic renewal
Customers Enjoying Success on WhatsApp Thanks to Swat.io Include




Sarah Haider, Salzburg AG
"Swat.io makes our WhatsApp customer service much clearer and more traceable. Without it, working as a team to implement the project would be virtually impossible. Having the perfect structure in place also saves us time. Plus, we were amazed by how intuitive and simple Swat.io is. New team members were able to get to grips with it in a flash. I'd recommend Swat.io to anyone managing a social media channel as a team."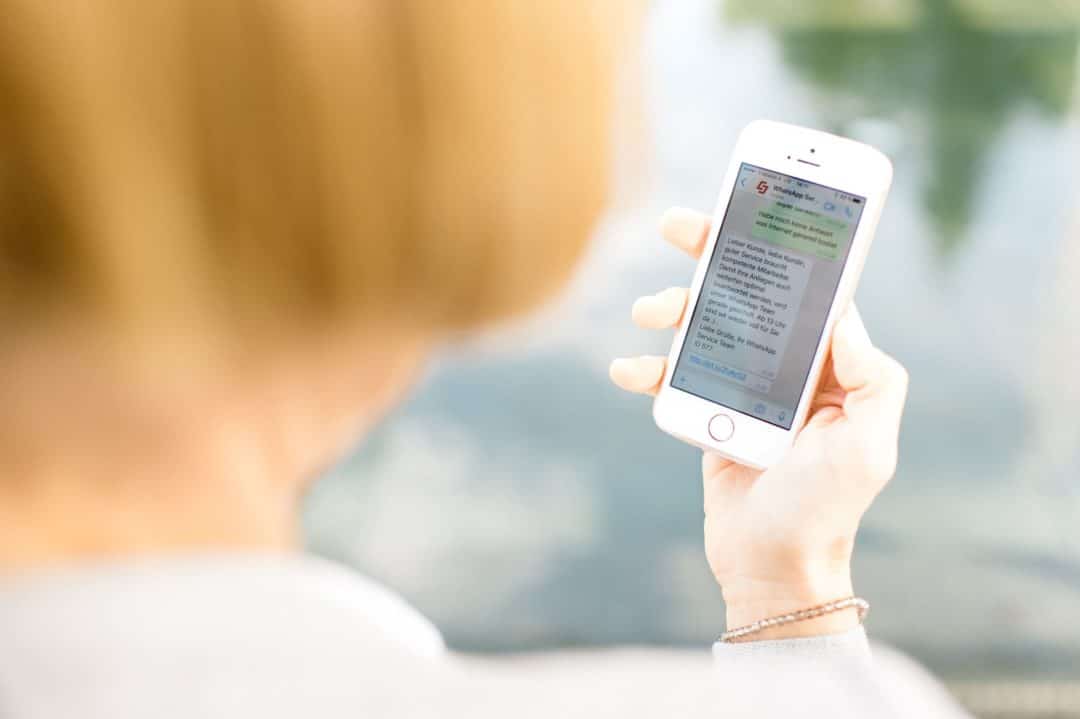 Frequently Asked Questions About Swat.io and WhatsApp
Is the use of WhatsApp for companies compliant with the GDPR?

Yes, as it's only used for responding to incoming messages, rather than sending messages proactively.
How do I use WhatsApp?
Can I process everything through you?
Can I send out newsletters via the Swat.io WhatsApp integration?

No, only incoming messages can be processed and answered. Sending newsletters is a breach of WhatsApp's terms of use.
Quicker Response Times.
A WhatsApp tool that works. Say goodbye to chaos and make better use of your team's resources. For customer service that puts a smile on you and your clients' faces.
Try it free for 21 days

No payment information required

No automatic renewal