Influencer Marketing
The Practical Handbook for Social Media Marketers.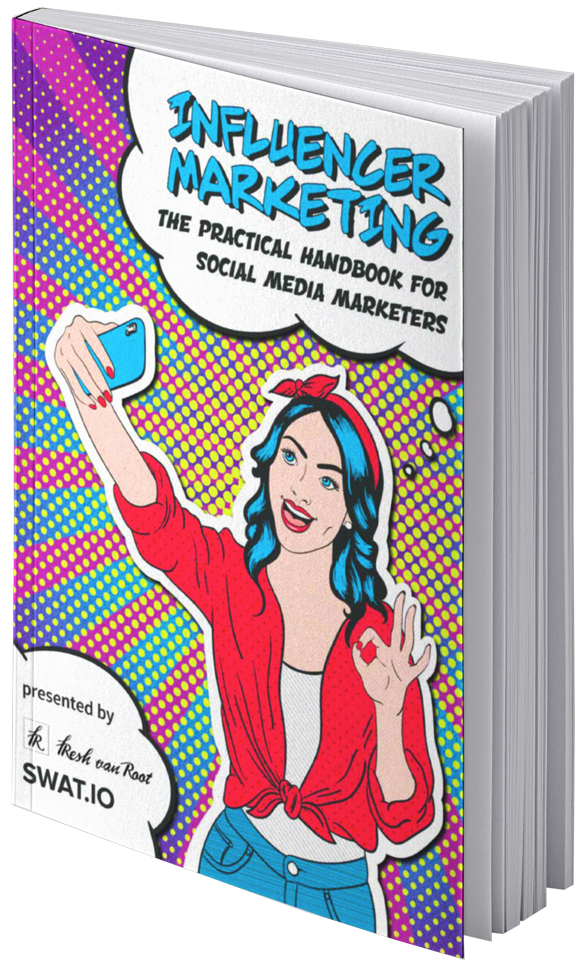 Download the free and practical influencer marketing guide for social media marketers. Learn on over 60 pages how to find the right opinion leaders for your company, how to integrate influencers into your campaign and how to develop a campaign from A to Z together with them. This guide gives you everything you need to successfully implement your Influencer marketing campaigns.
Sneak peeks from inside.
In this free eBook you will learn everything you need to know about influencer marketing and influencer campaigns on over 60 pages:
How do I choose the right influencers?
How do I work properly with influencers?
How do I measure success and evaluate a campaign?
What agreements need to be made between companies and influencers?
How do I plan the right budget for an influencer campaign?
How does branded content work on social media?
What does partnership disclosure mean?
Which workflows and processes are proven to work?
Download your eBook for free.
Fresh van Root - Your Social Media Agency
Providing strategic social media solutions by pairing creative content + analytics that deliver positive ROI.
SWOT analysis of your online marketing activities and strategy development.
Development of your social media styleguide and content plan.
Operational support: content creation, publishing and monitoring.
Your partner for implementing your influencer marketing activity.
Beyond social: blogs, newsletters, landingpages.
Workshops & Trainings for Marketing-Teams.


Social Media Management for Teams
Boost engagement levels & manage community feedback on all relevant social media platforms.
Schedule and publish posts in a shared calendar.
Discuss, draft and approve each post together.
All user activities collected in one ticket inbox.
Support for all major social media platforms.
Never again miss a request or complaint.
Unlimited Channels, Unlimited Posts
Social Media is chaotic. We are not
Manage
Publish
Engage
Manage
Measure
Automate
Audience