Chatbots
Conversational UI and the Future of Online Interaction

Best practices for different industries

Interviews with 5 chatbot experts

100% free of charge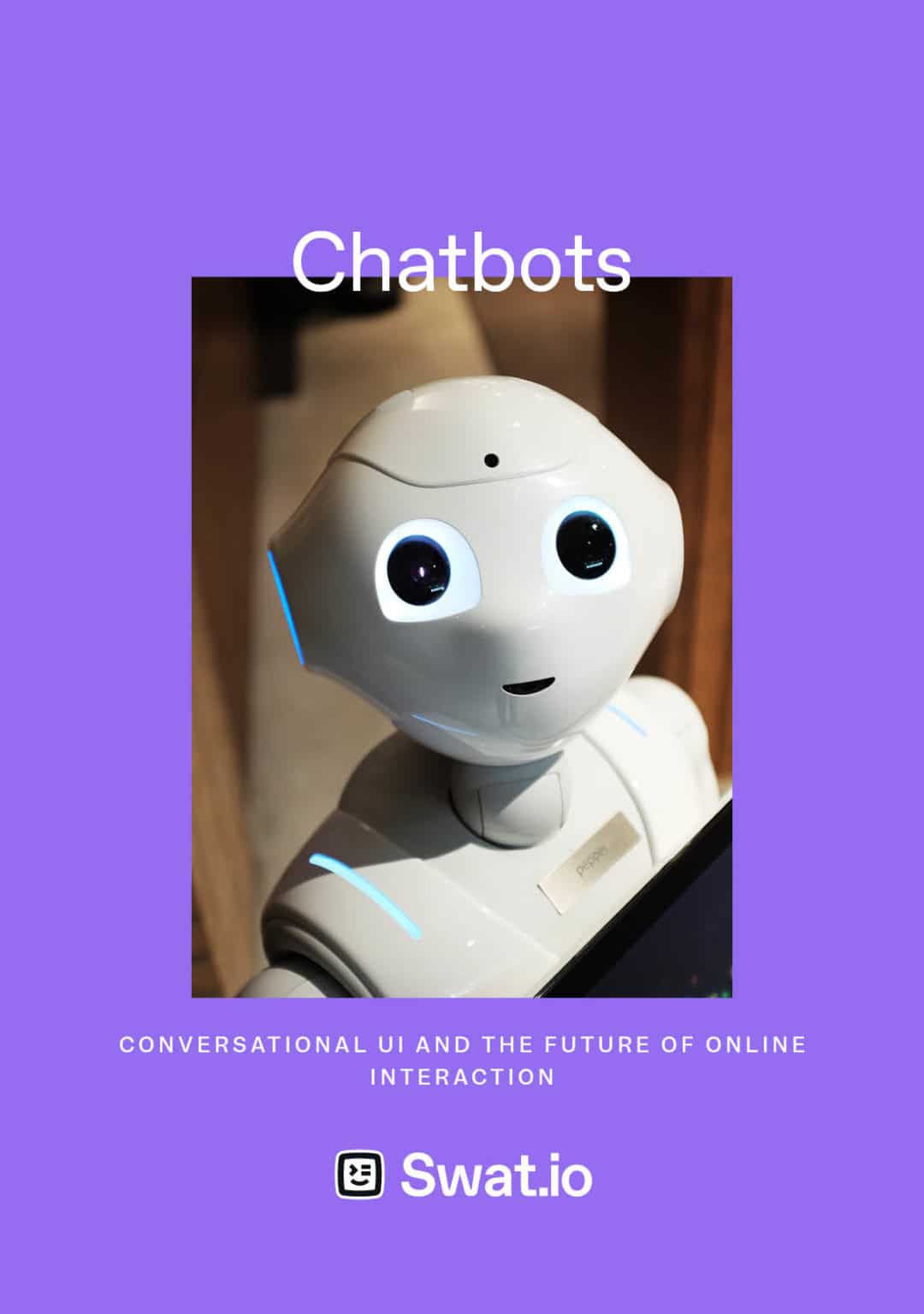 Sneak peeks from inside
Download our eBook and learn about the history of chatbots, the most relevant messaging platforms, innovative use cases and best practices from international companies.

To tackle the matter from all sides, we've also included interviews with 5 experts in chatbots and conversational UI. Find out how chatbots are changing online interaction for both individuals and businesses!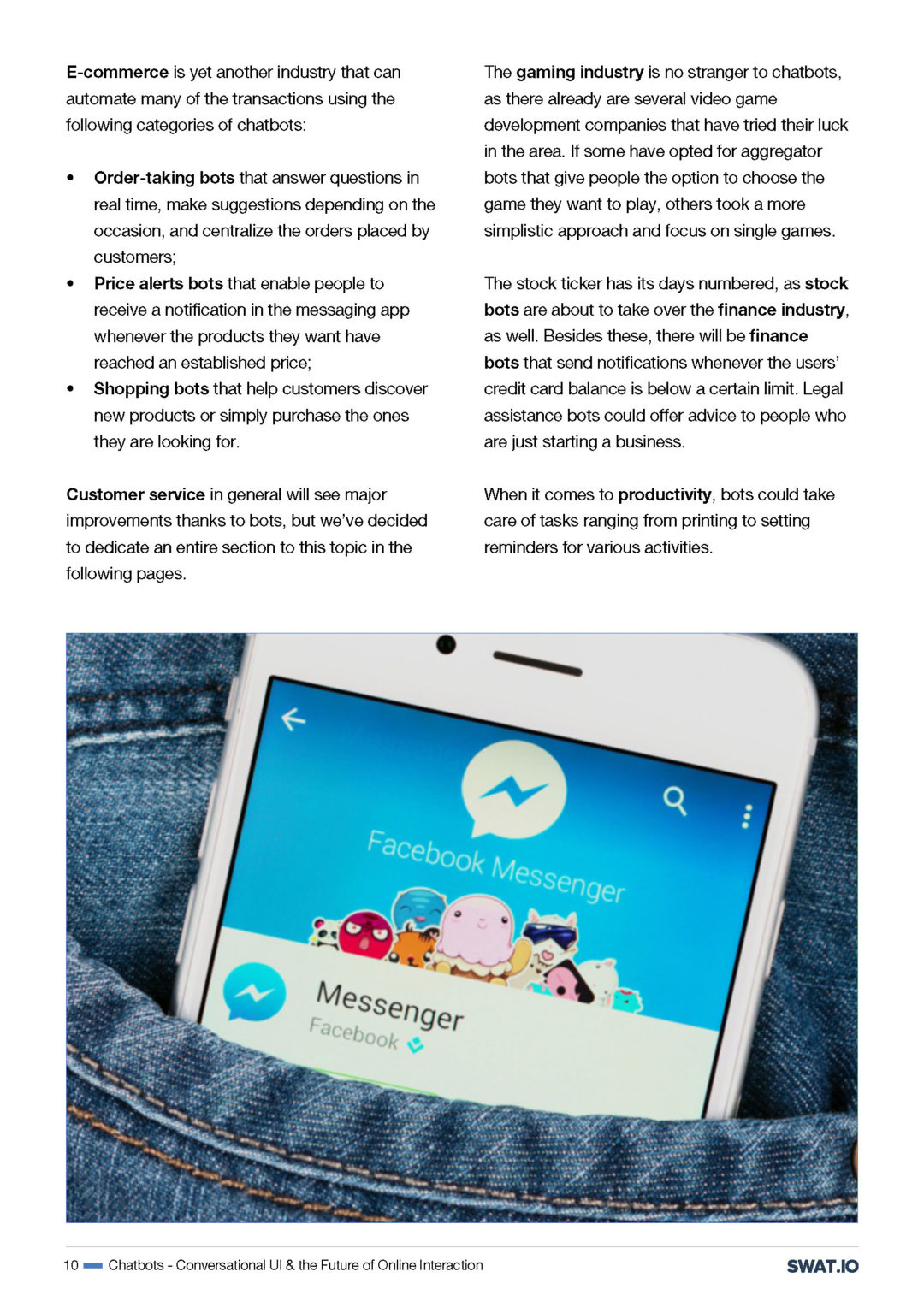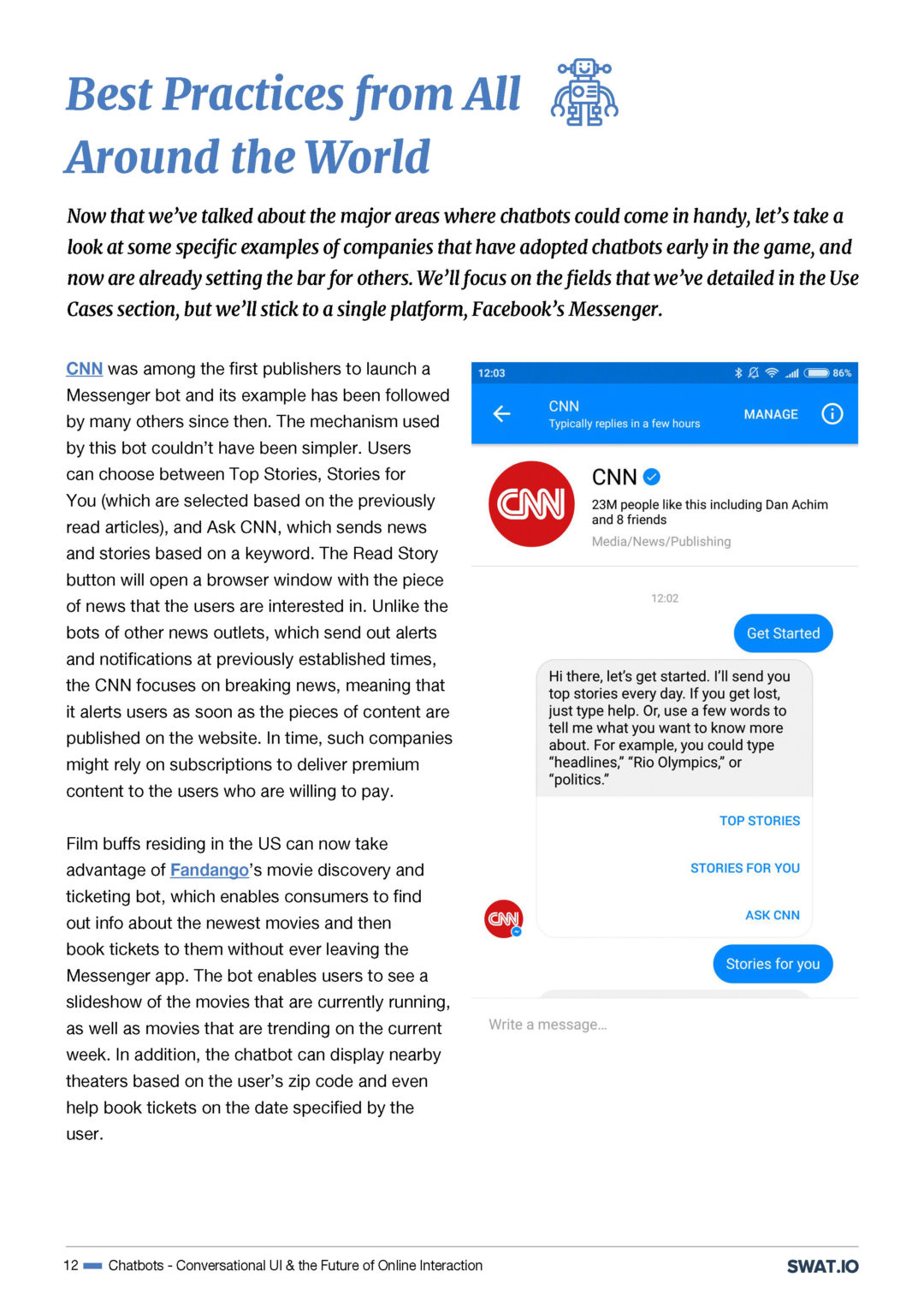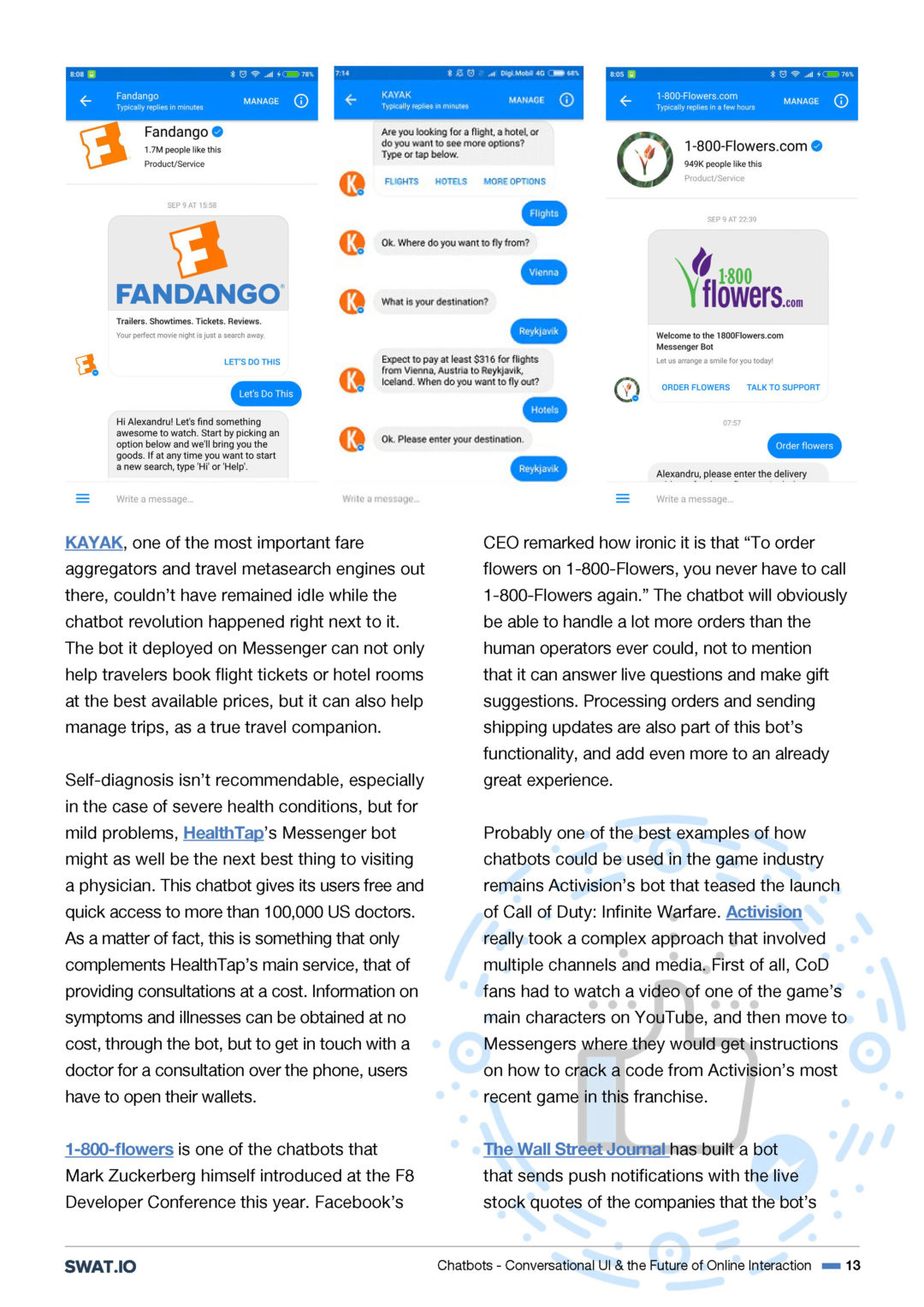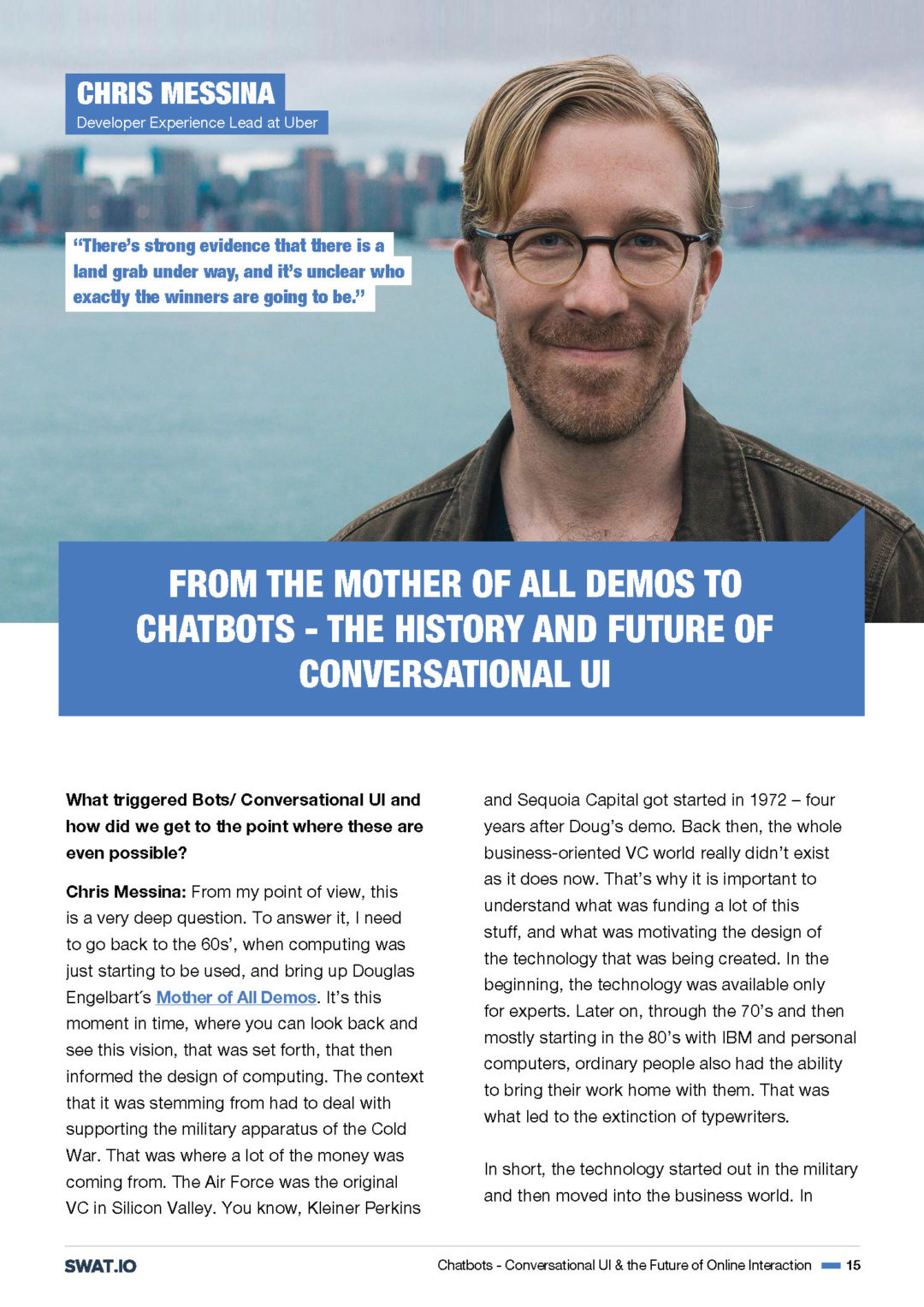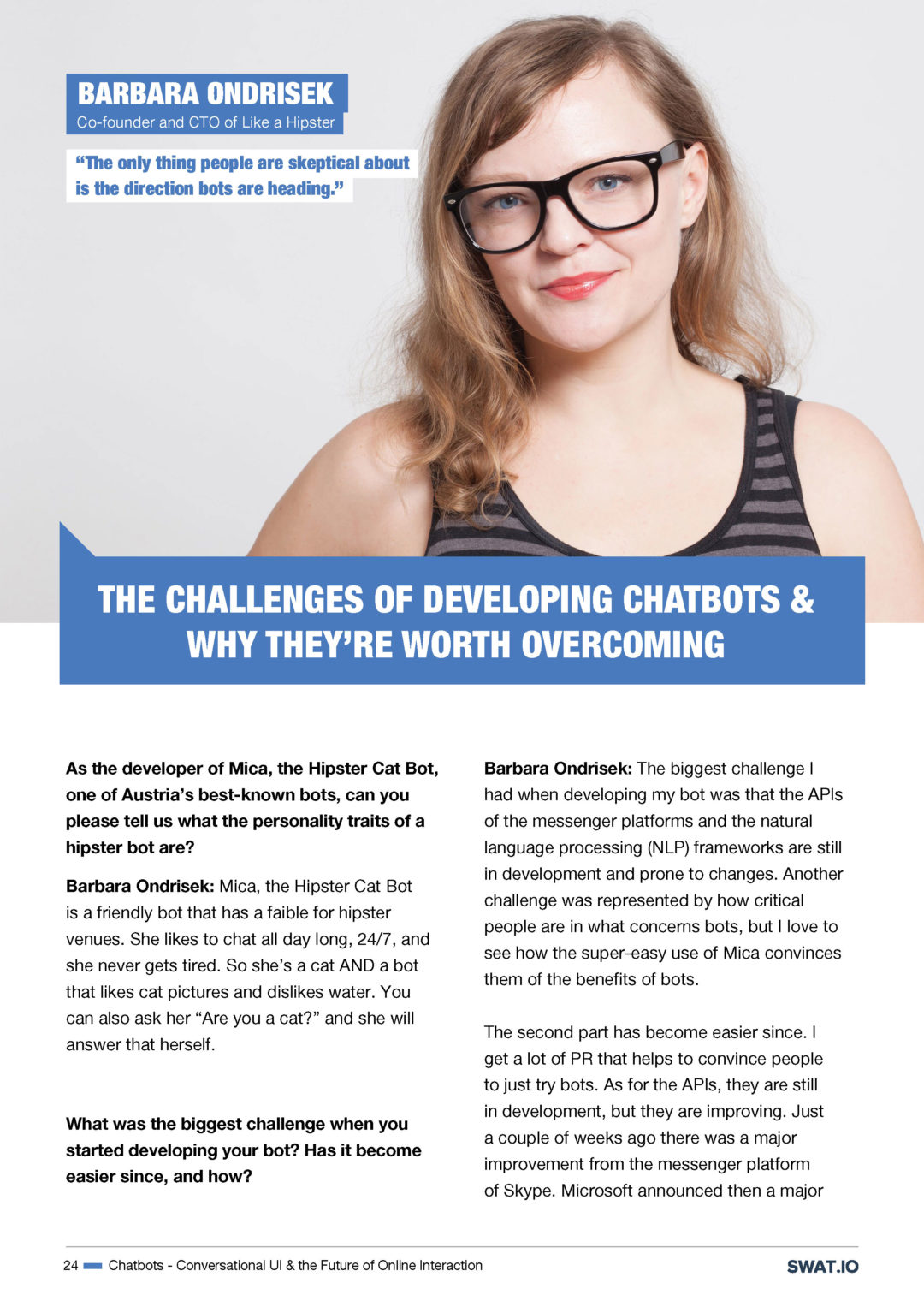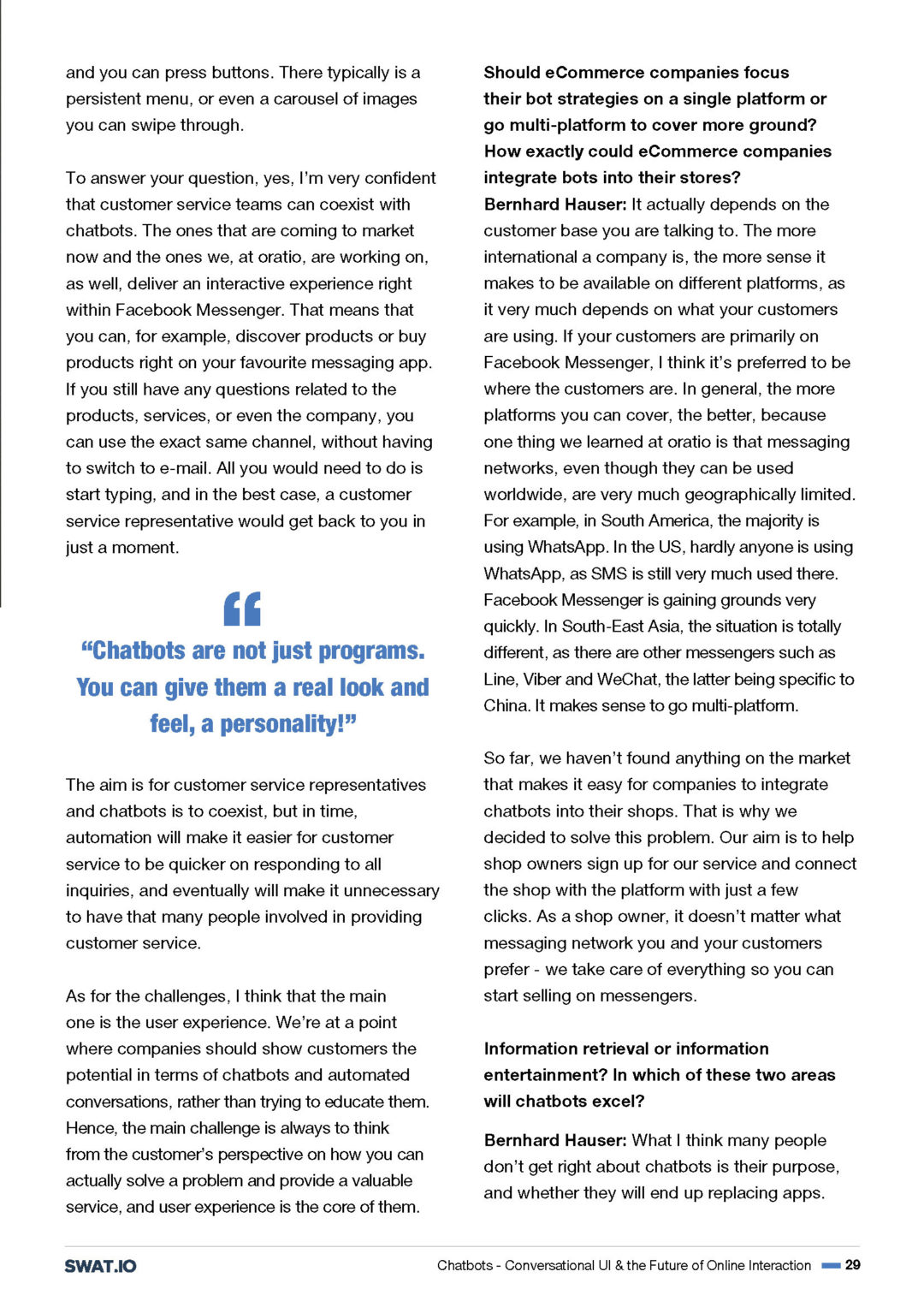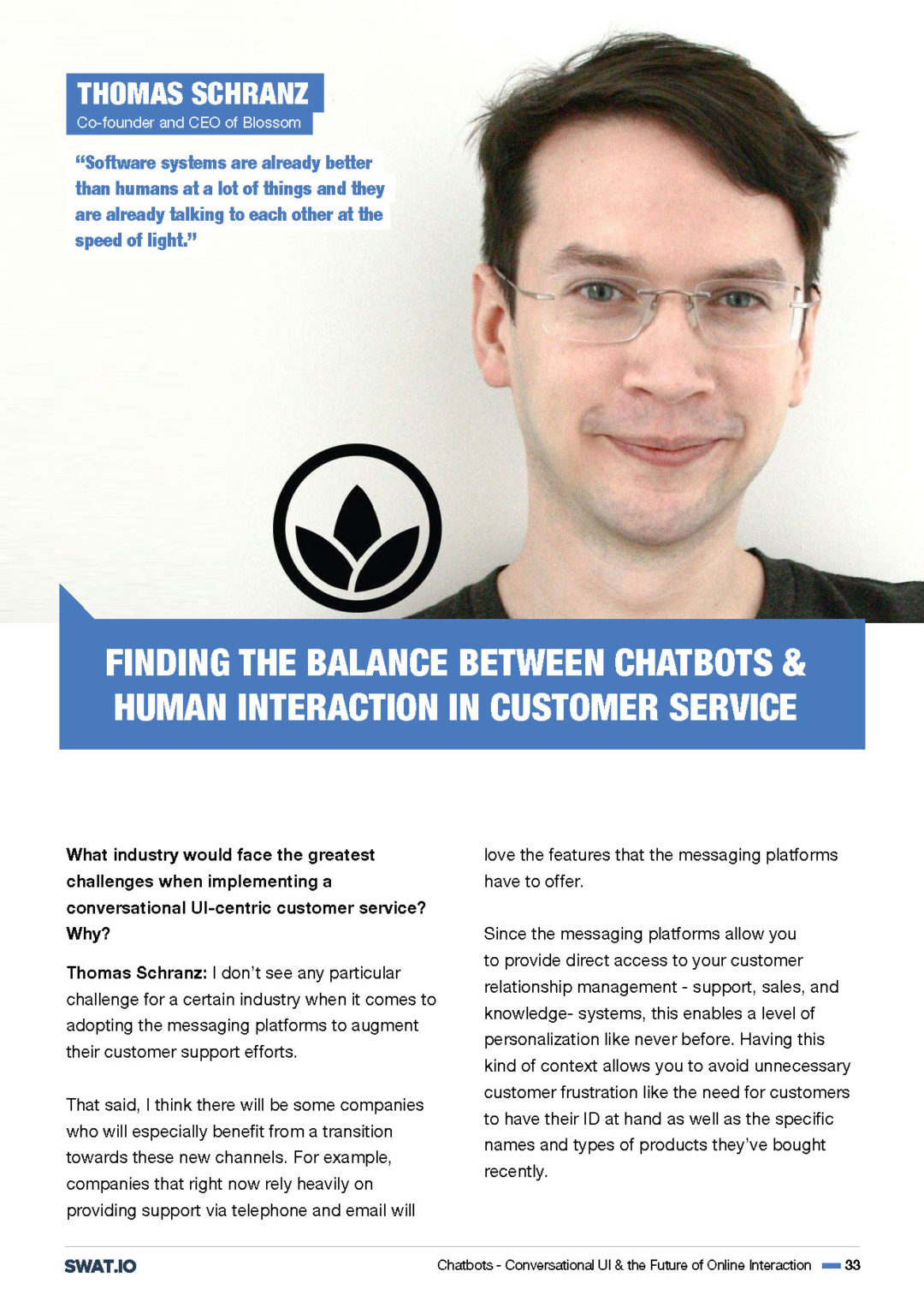 Gain knowledge on these topics
Get an overview of your social media management
Save time und organise your social media workflows with Swat.io. Need convincing? Try it out for free!
21 days free trial

No payment information required

No automatic renewal