Successful Social Customer Service in 13 Steps
How to form the foundation of a solid customer service strategy on social media

Learn how to handle customer requests on social media

Benefits of a well-thought-out strategy

100% free of charge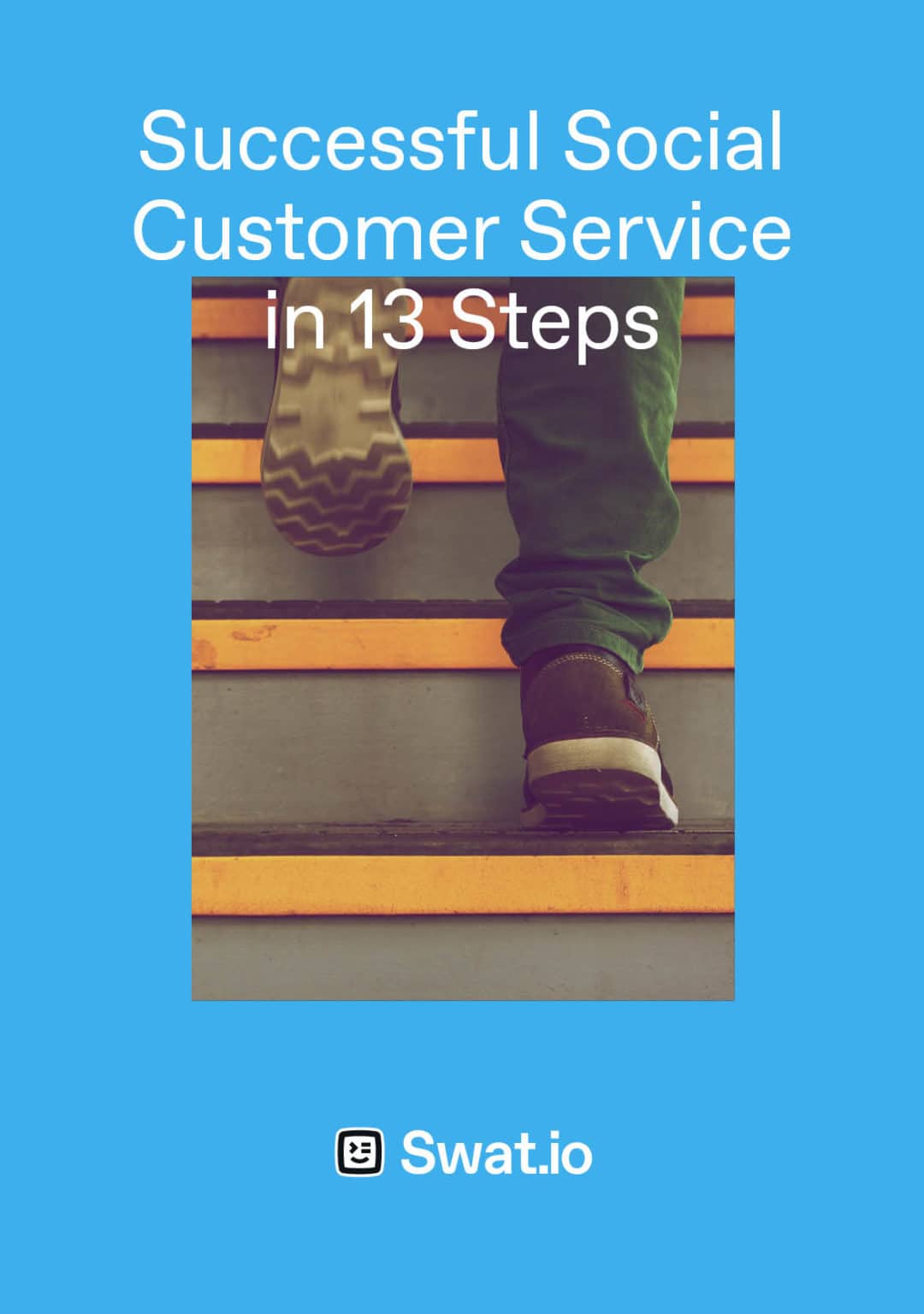 Sneak peeks from inside
What is your current customer service strategy? In other words, what channels do you use to reach out to customers, to find out about their problems and answer their questions? Is it email? Or maybe good old telephone? The only way for companies to excel in customer service right now – and in the future – is by extending it to the most relevant social media channels!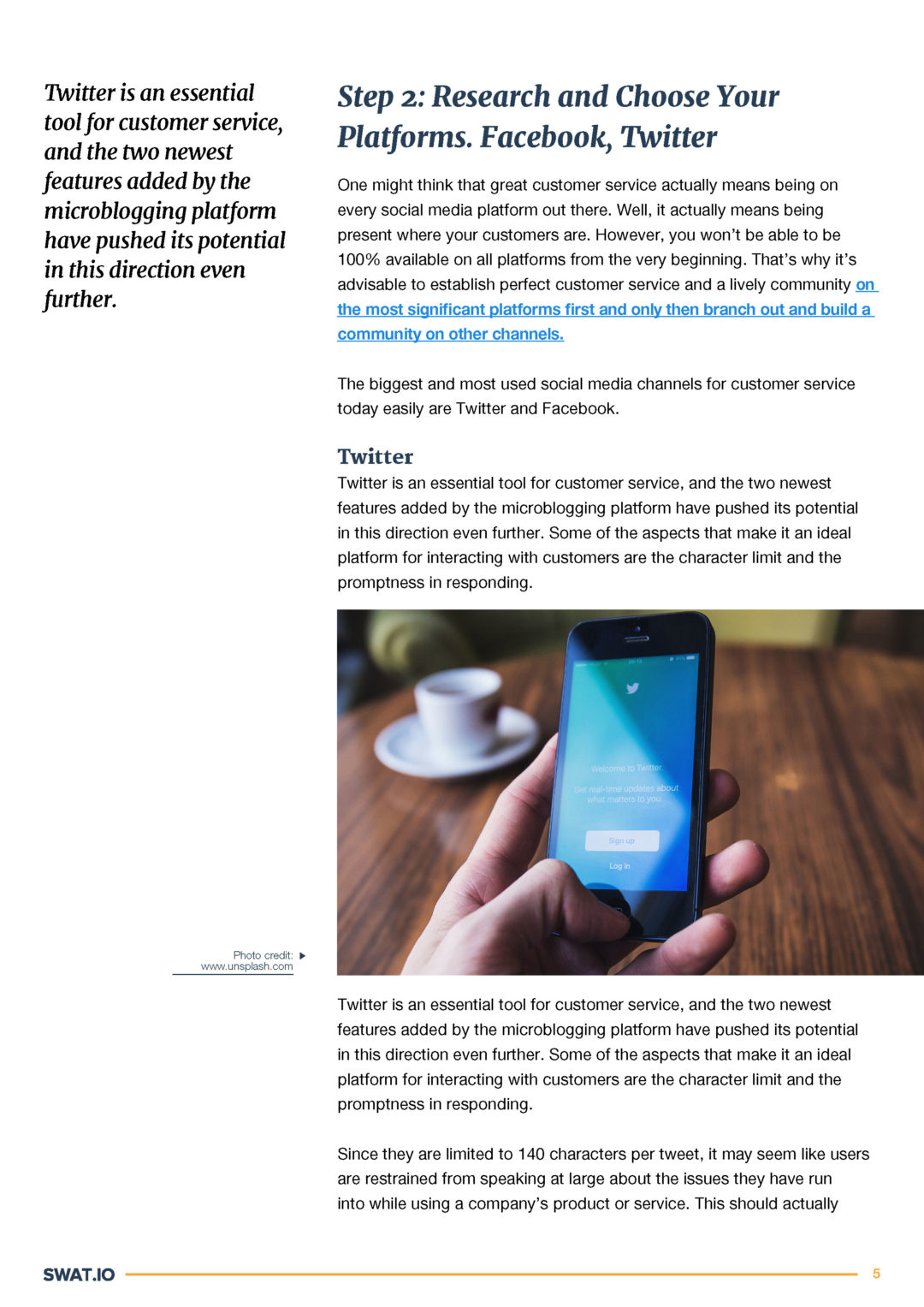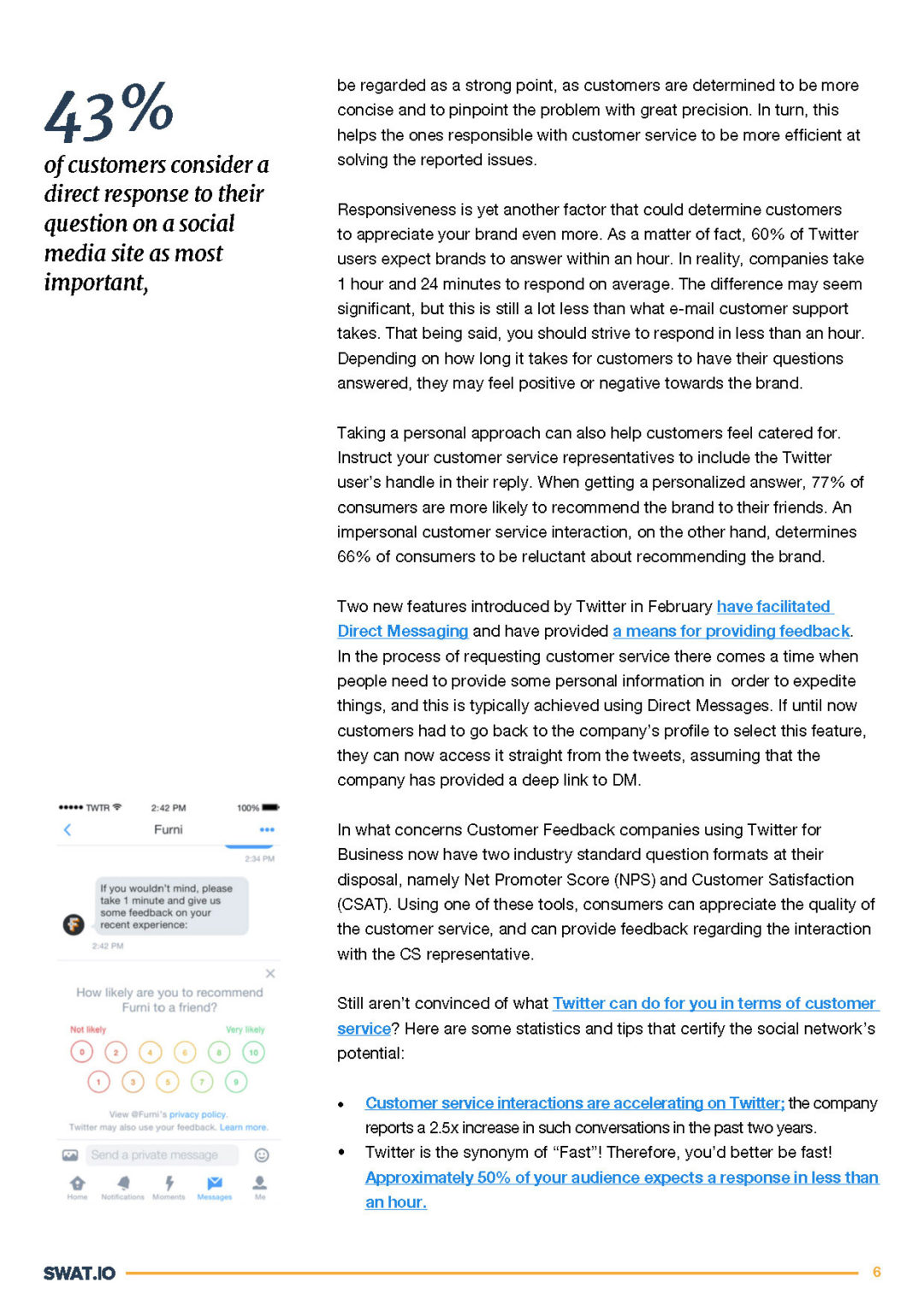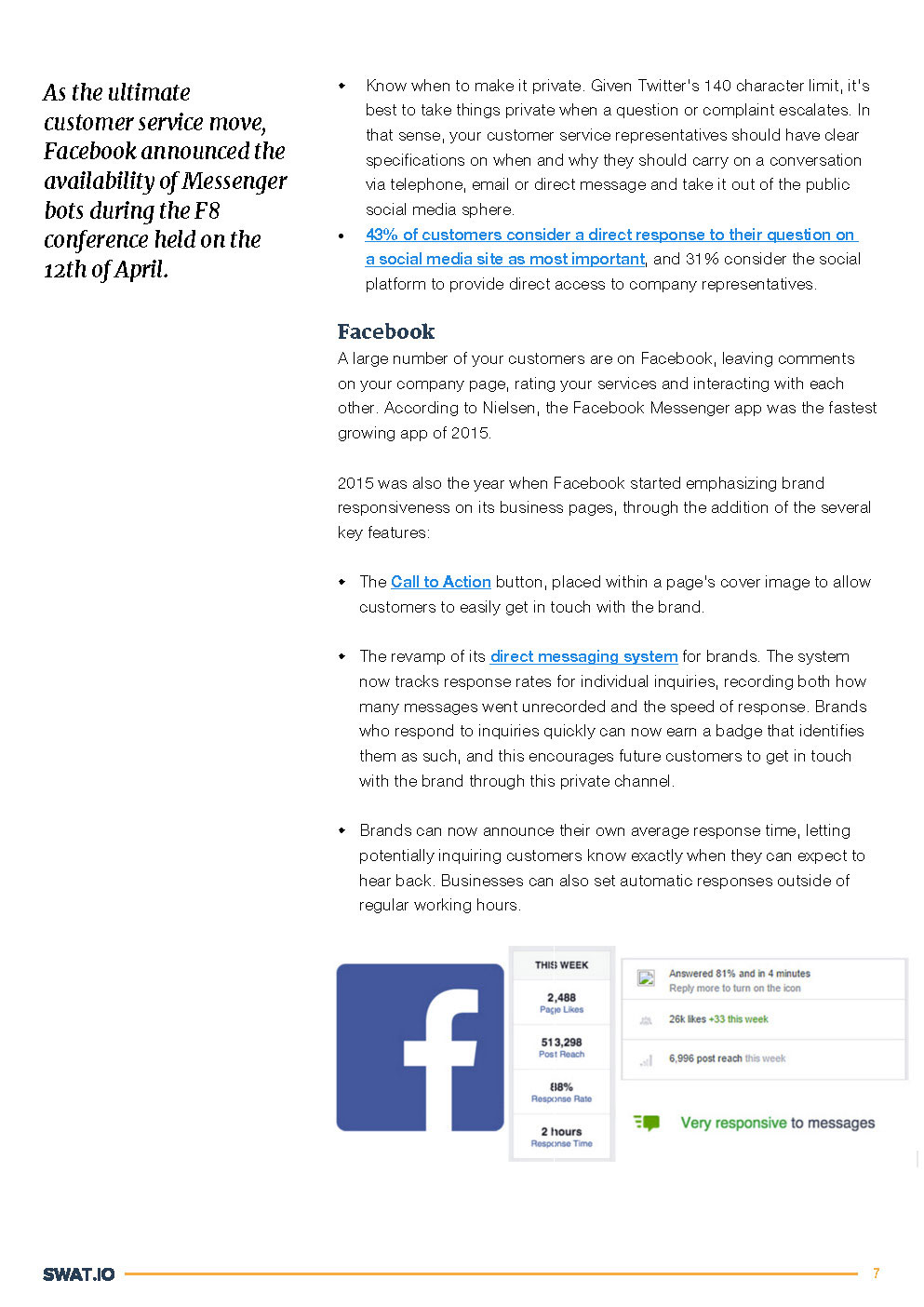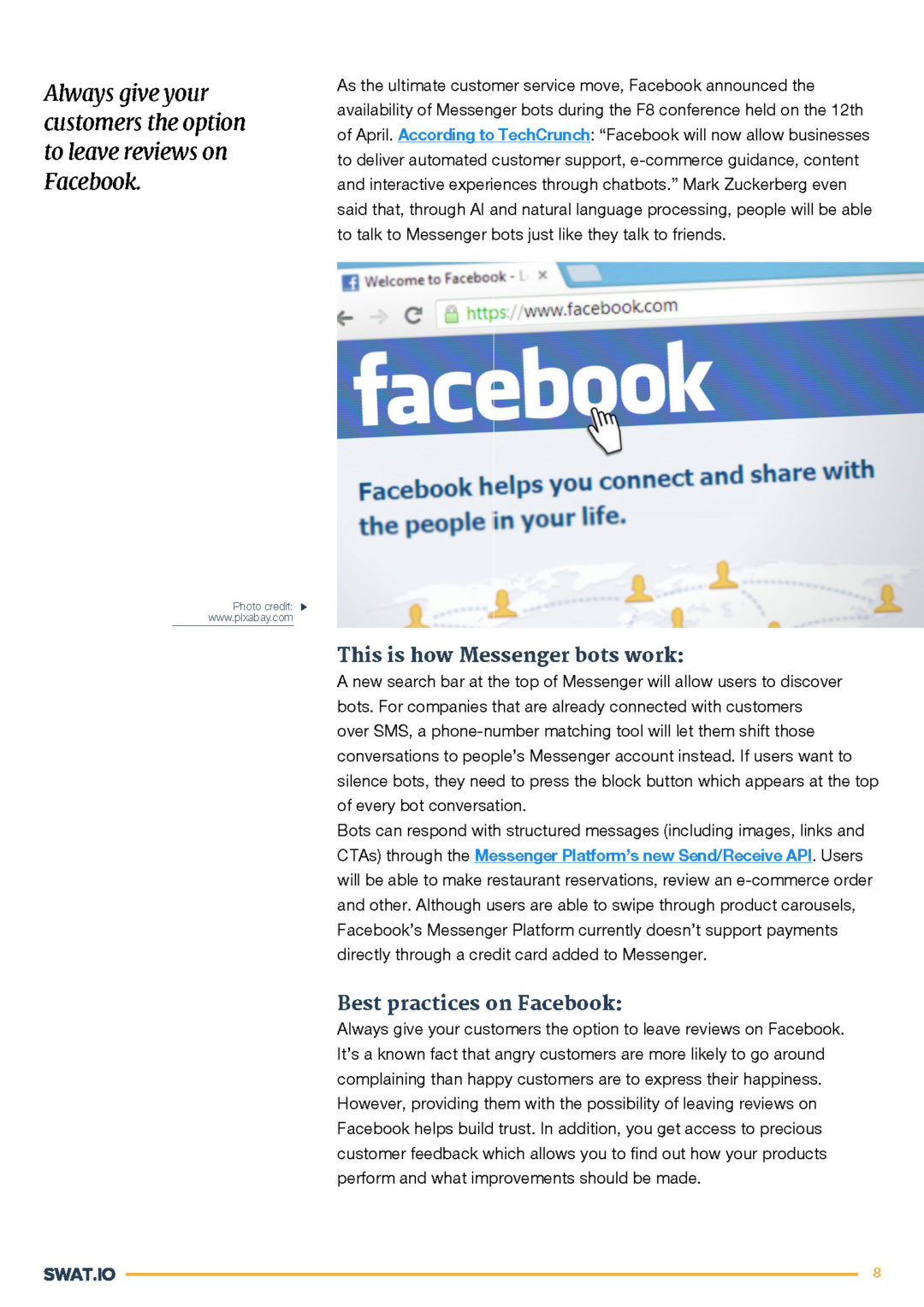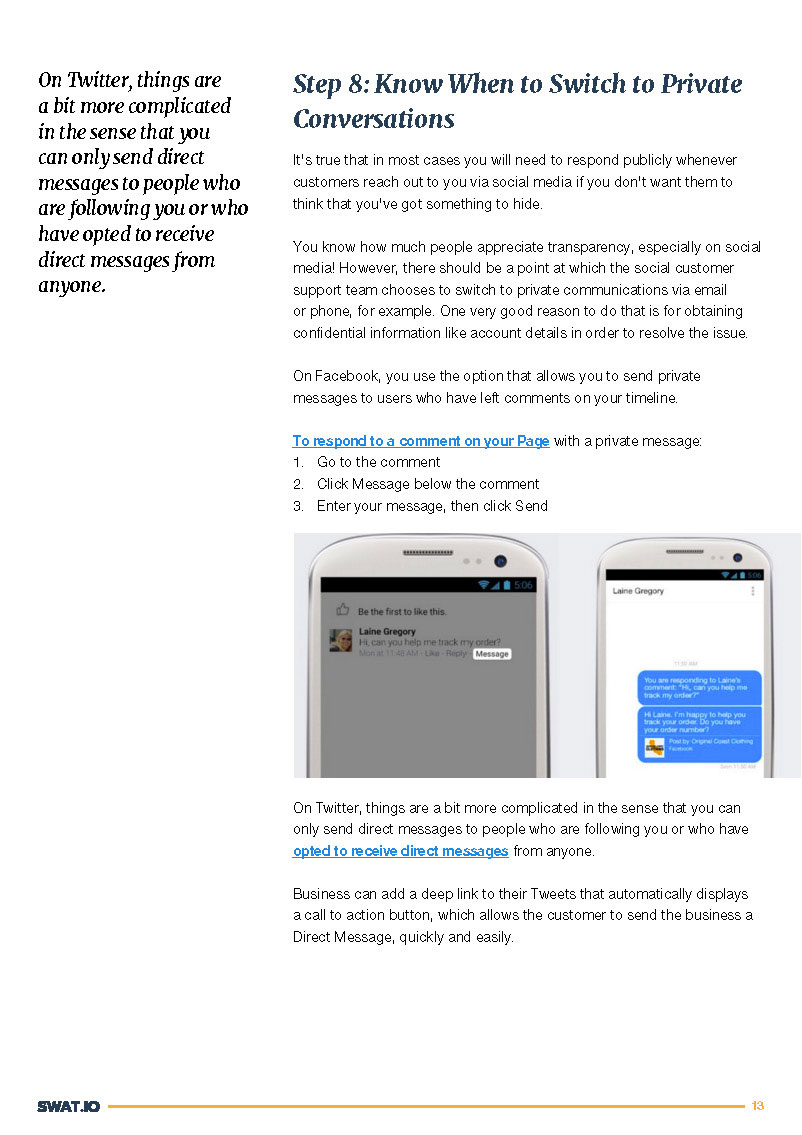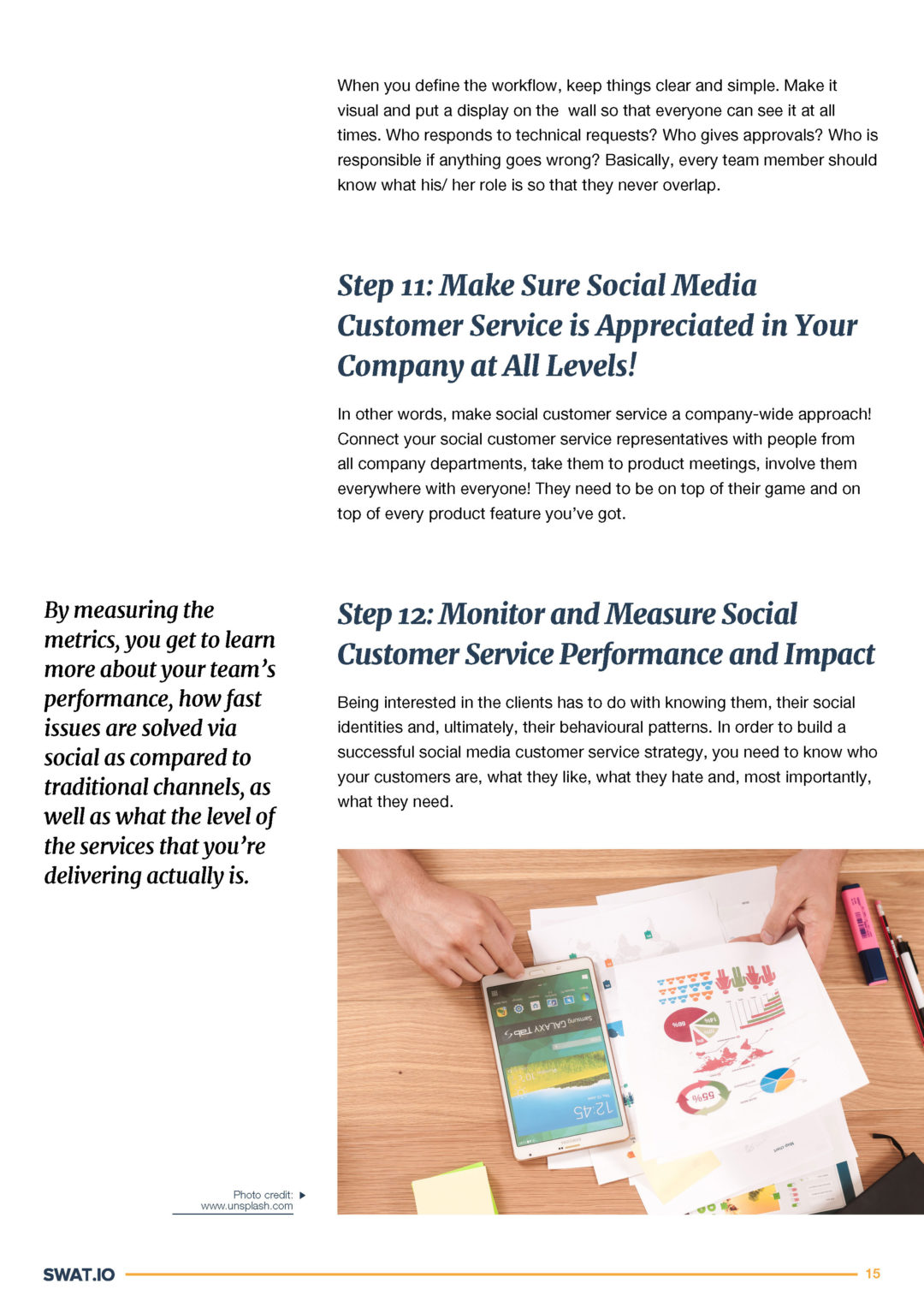 Gain knowledge on these topics
Get an overview of your social media management
Save time und organise your social media workflows with Swat.io. Need convincing? Try it out for free!
21 days free trial

No payment information required

No automatic renewal