The Psychology of Snapchat Marketing
Deep dive into the success and functionality of Snapchat

Discover the psychological background of the app

Including interviews with 5 Snapchat experts

100% free of charge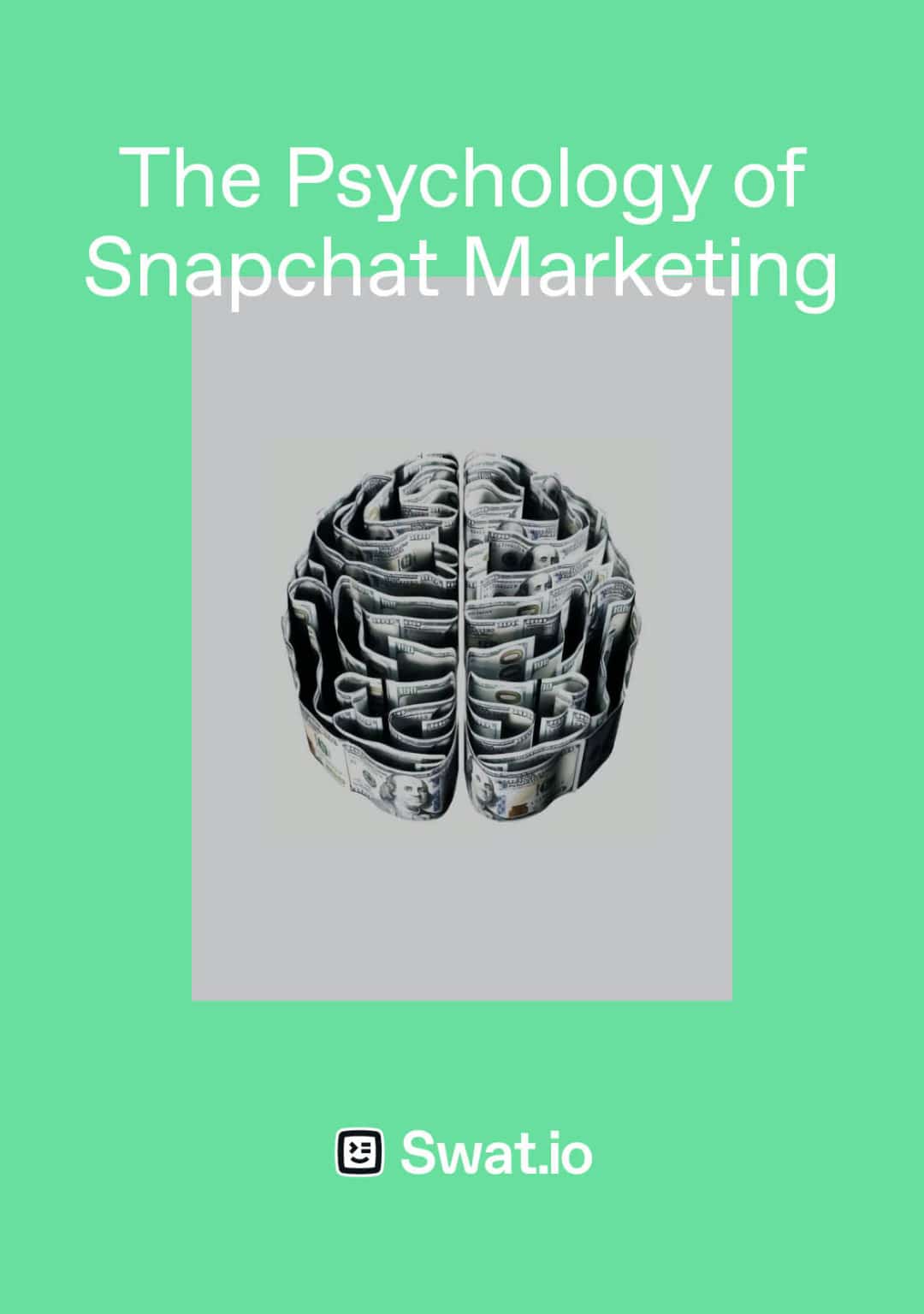 Sneak peek from inside
Download our eBook and learn about the psychological principles that keep Snapchat's community going, and how this affects your marketing strategy. To ensure an in-depth and thorough approach, we've also included the interviews of 5 Snapchat experts. Find out why your brand should be on Snapchat, what content works best and which tools to use!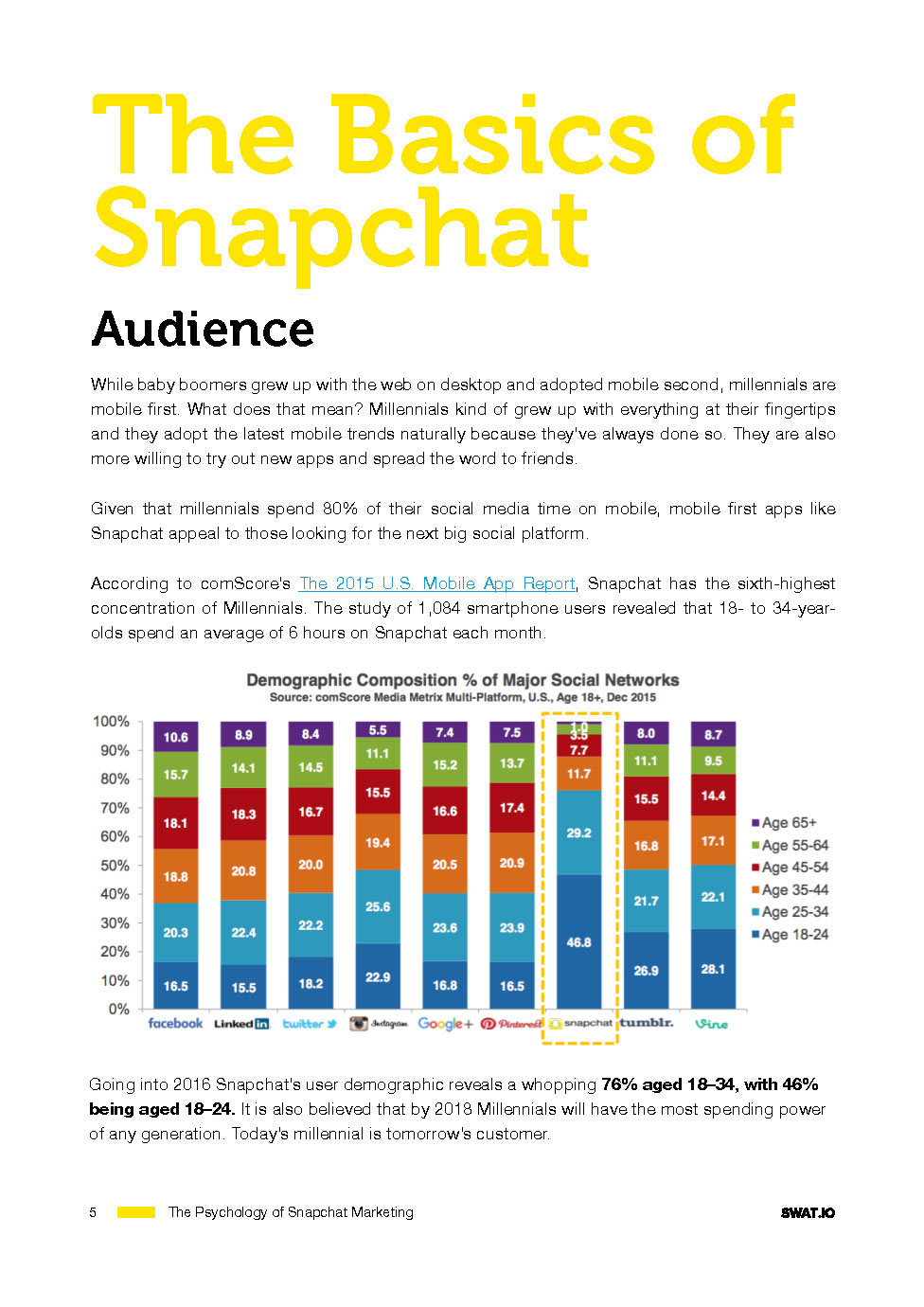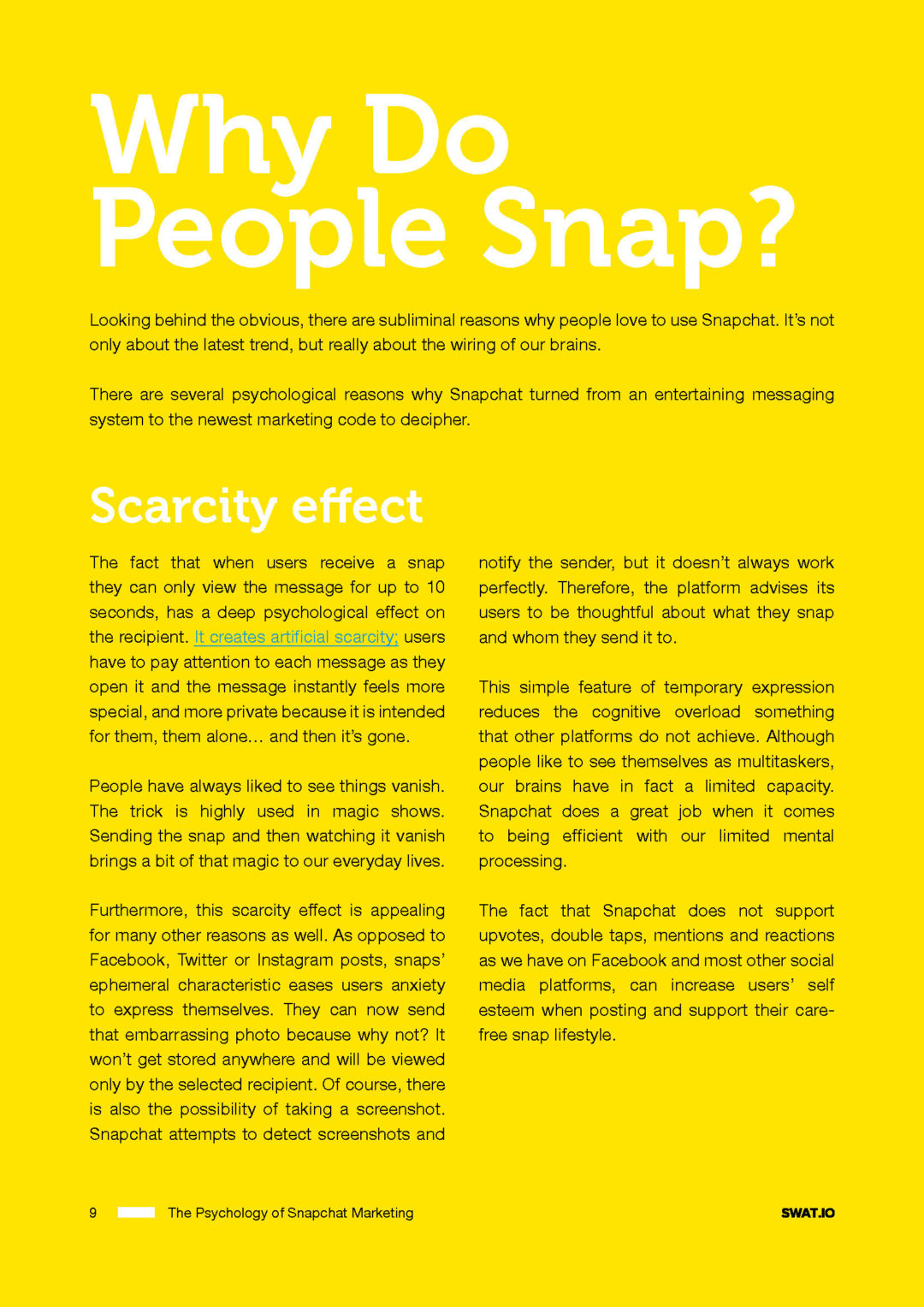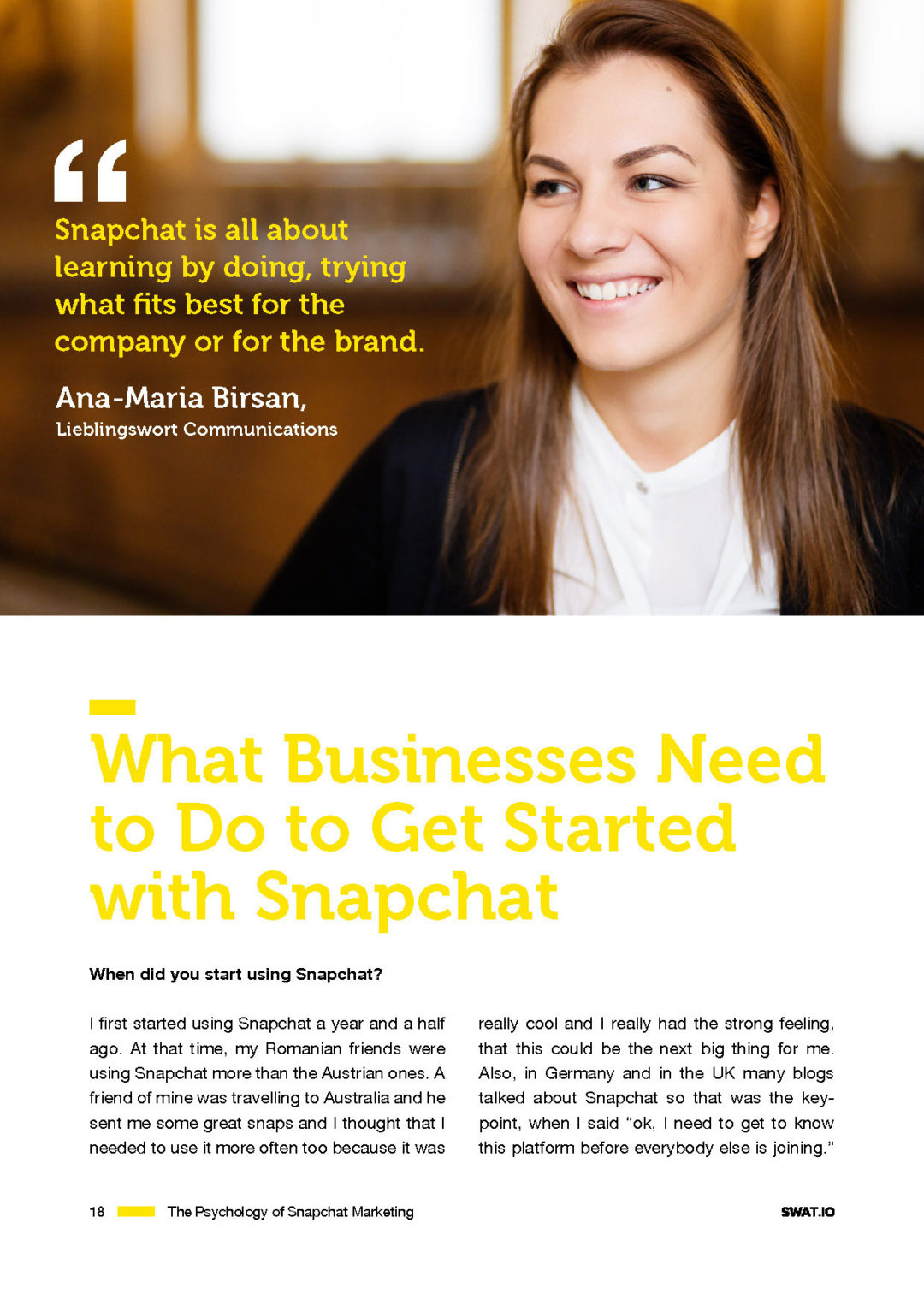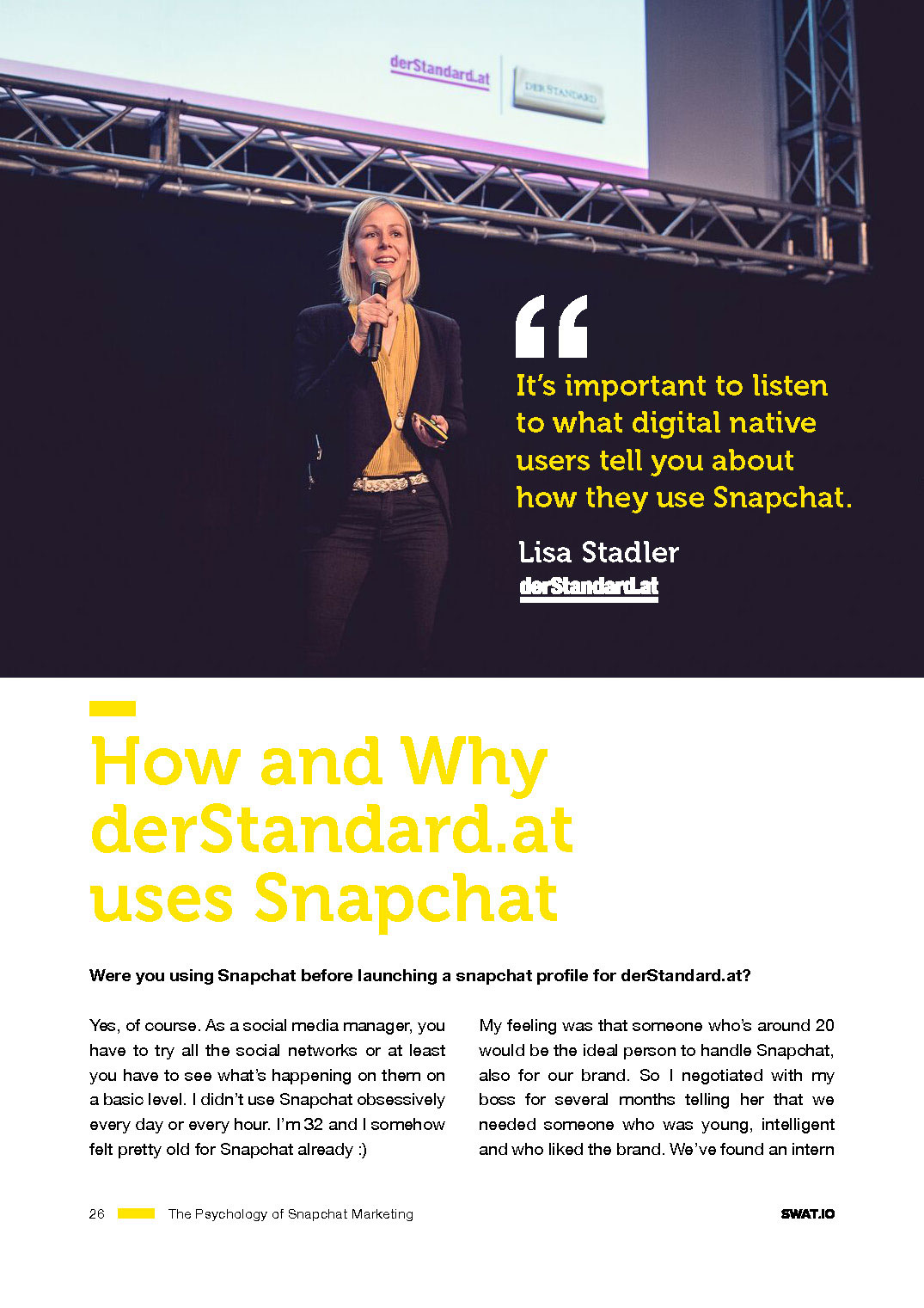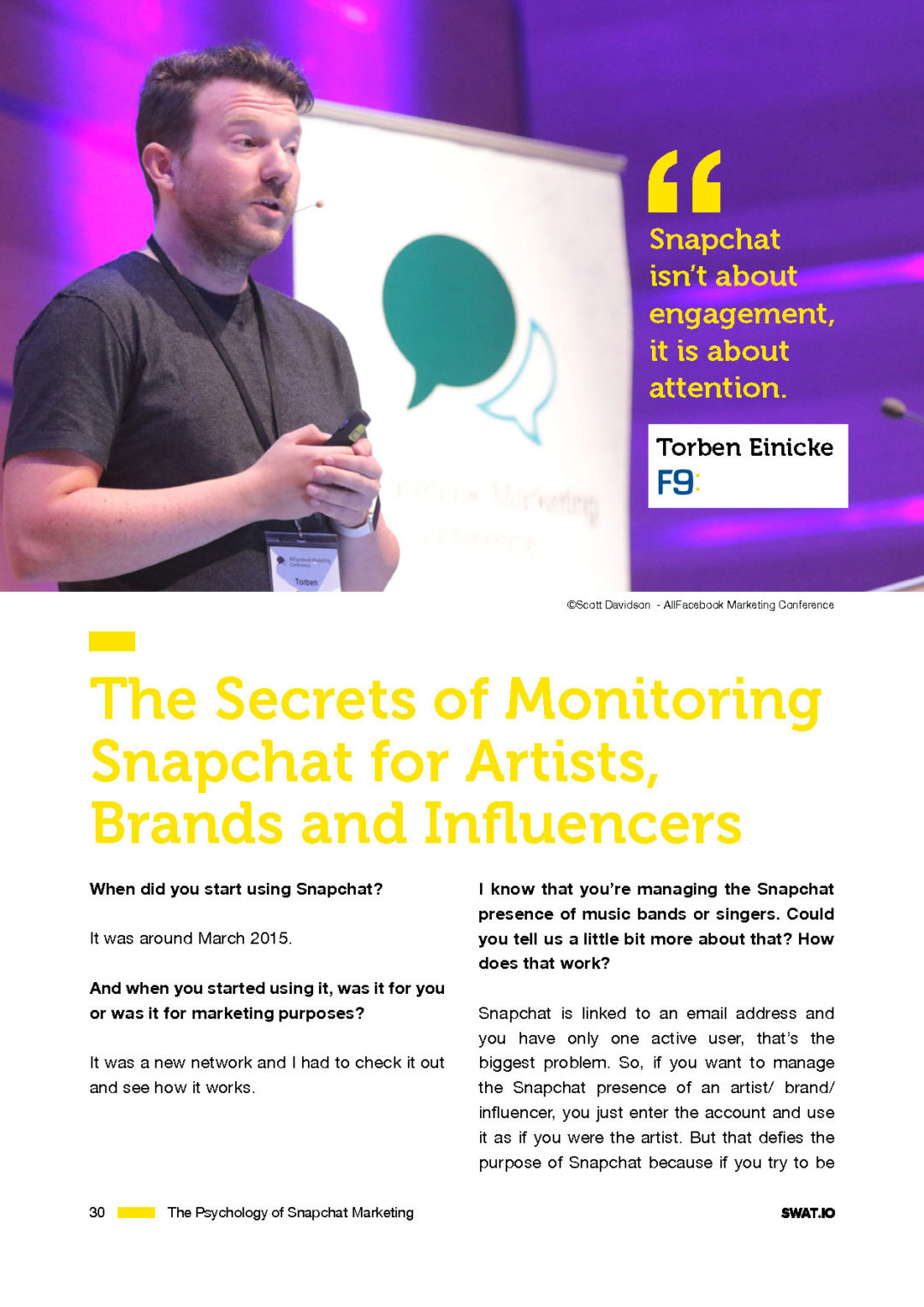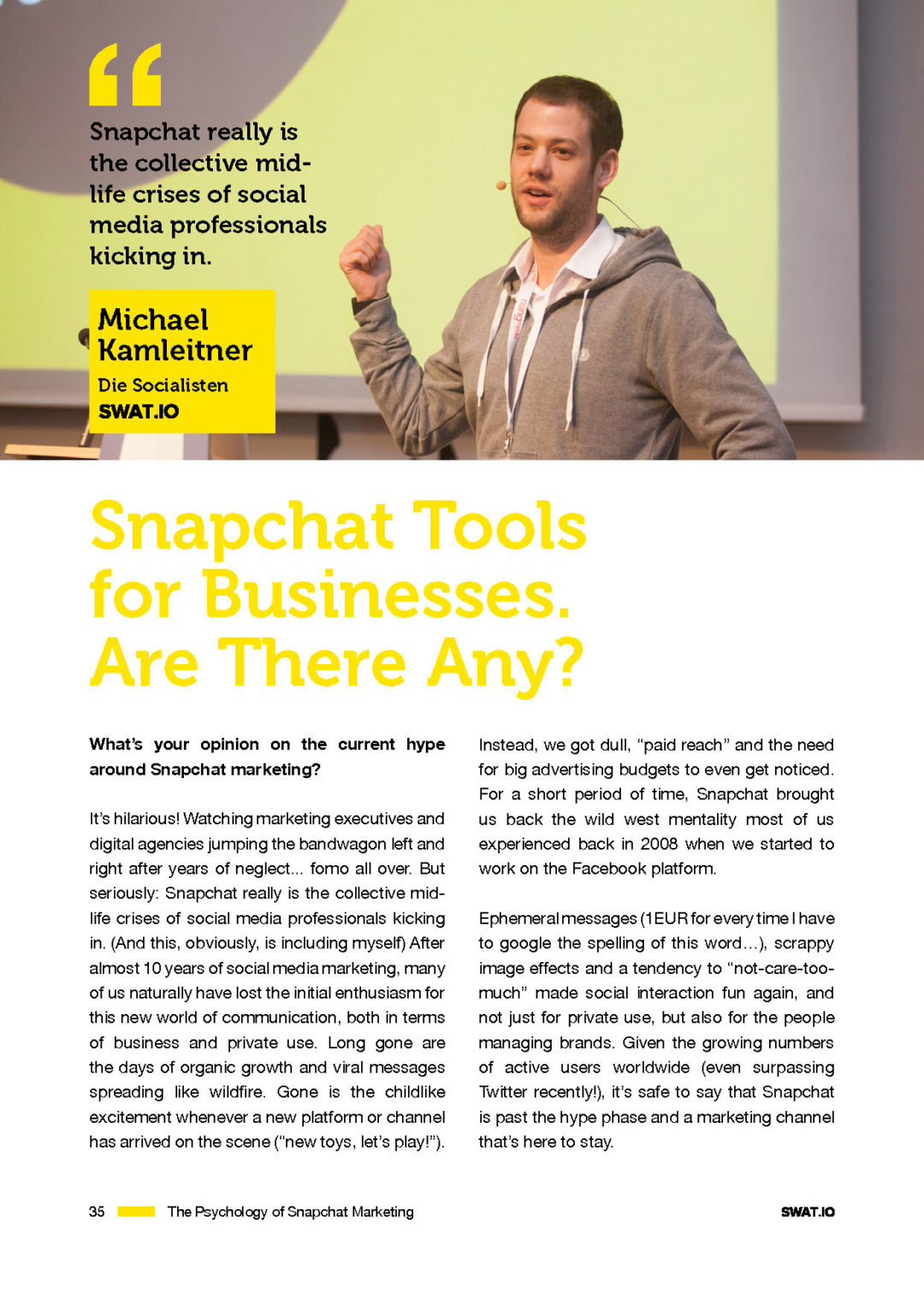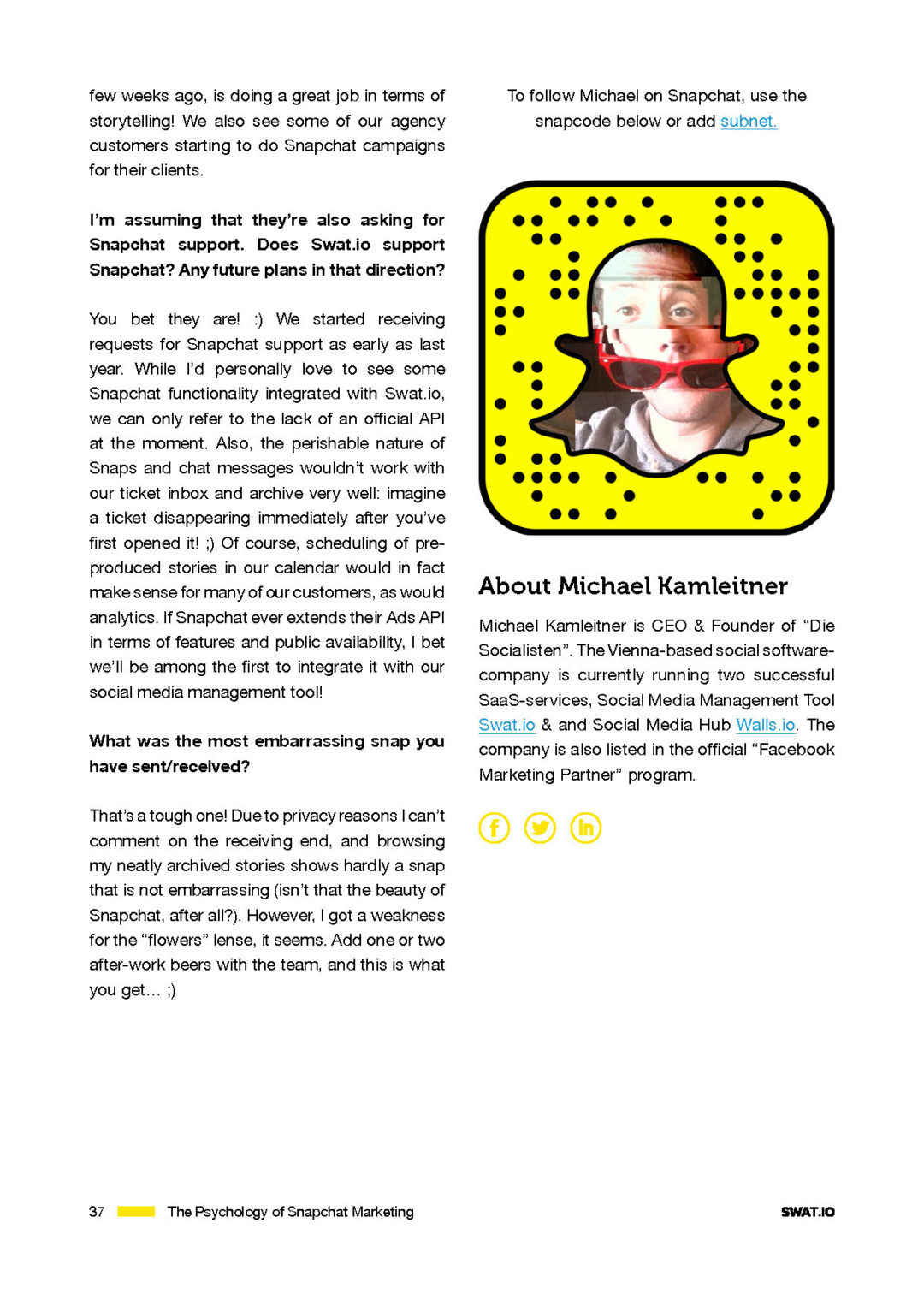 Gain knowledge on these topics
Get an overview of your social media management
Save time und organise your social media workflows with Swat.io. Need convincing? Try it out for free!
21 days free trial

No payment information required

No automatic renewal