Swat.io Publisher
Better Content,
Less Stress
Save more time for creative content creation and avoid chaotic coordination processes.
Try it free for 21 days

No payment information required

No automatic renewal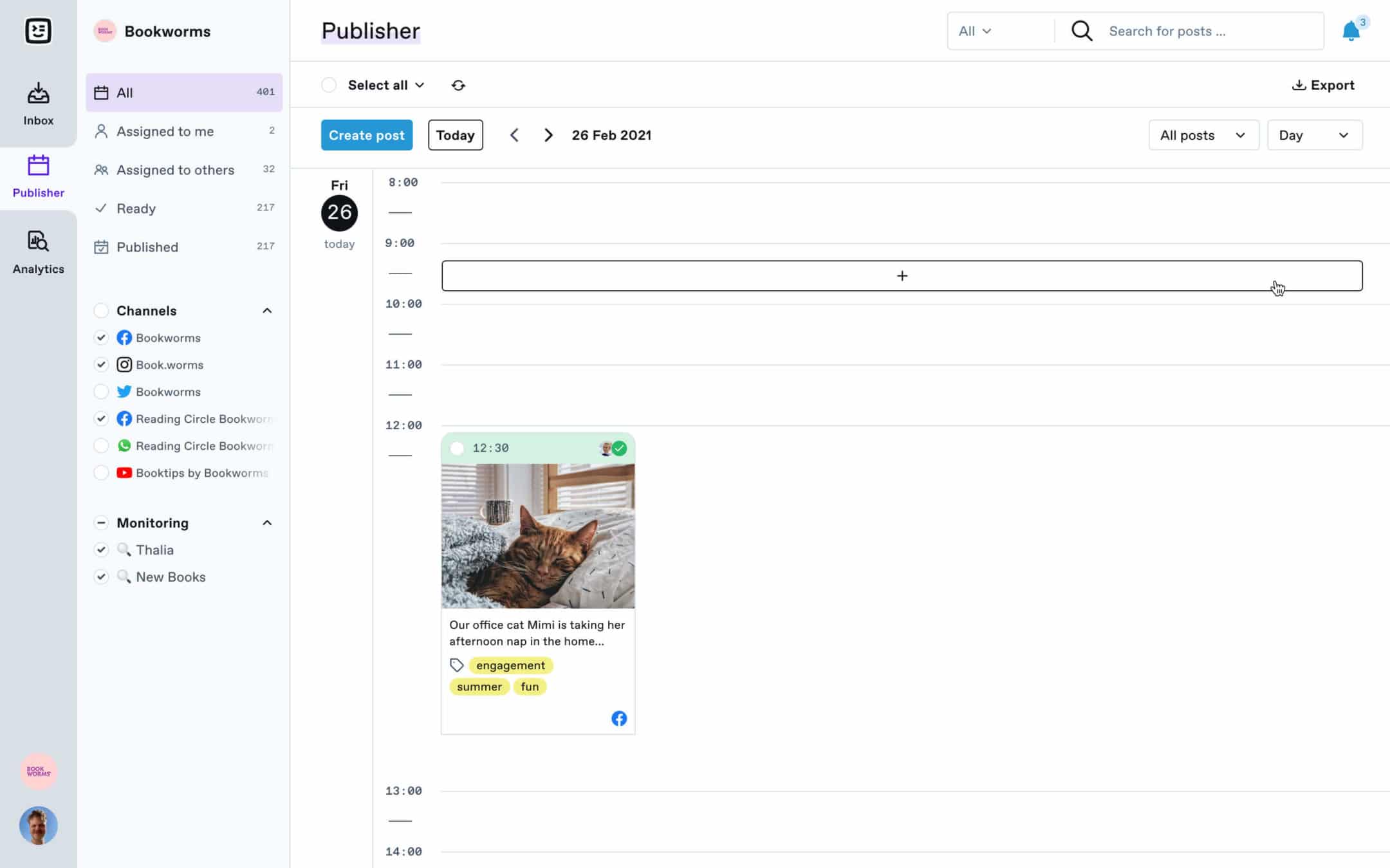 Good Editorial Planning Needs the Right Structures
Are you unhappy with your editorial planning process? Is it not living up to your high standards? Preparing posts for all your company's channels is tedious, tricky to coordinate, and takes a lot of manual effort. Lots of work without the right structure leaves you with little time for creative tasks.
Made by Social Media Professionals, for Social Media Professionals
We've been focusing on the demands of professional social media teams since 2010. From single-person companies to international corporate groups, every organization needs to have clarity and control in order to free up more time for important social media management tasks. Over 17,000 users currently rely on our expertise.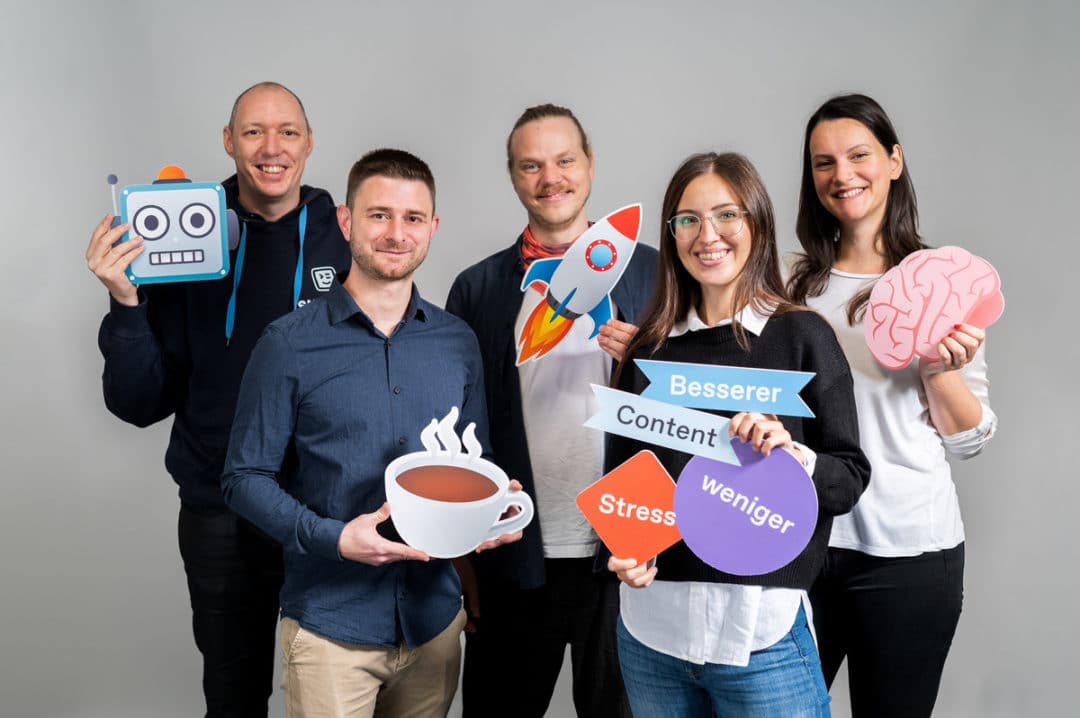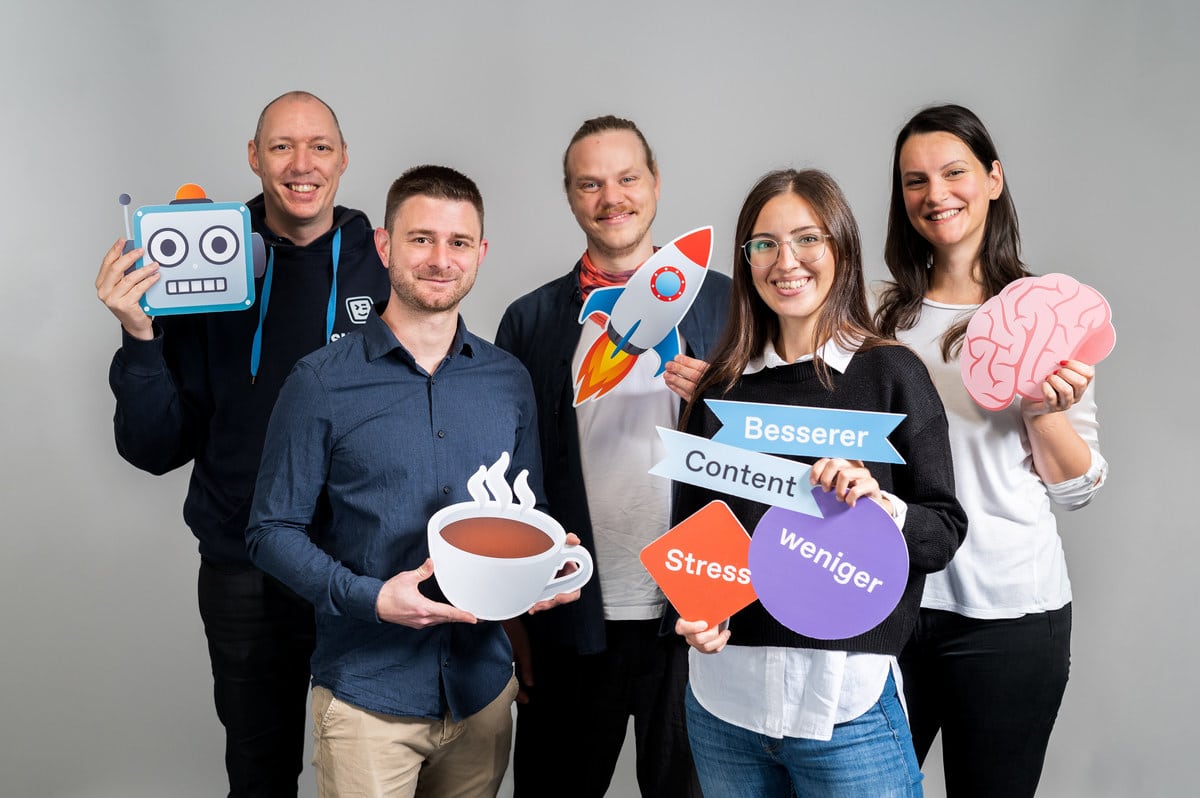 More Time for Efficient Communication
With Swat.io Publisher, you can improve your team coordination, keep track of what's going on, and create clear structures and processes. This frees up more time to build genuine relationships with your community.
Centralized Content Planning

Plan social media content in collaboration with your team. Create posts, allocate them within your team or approve them so workflows can be constructed as efficiently as possible in line with tried-and-tested methods.

Scheduled and Direct Publishing

Use our Swat.io social media publishing tool to schedule or publish your content straight to Facebook, Instagram, Twitter, LinkedIn, YouTube, and Pinterest.
Support for Different Content Formats

Text, link, image, album, video or carousel – it's up to you. Swat.io Publisher supports all possible content formats to show your social media content at its best in any feed.

Optimum Reach Among Your Target Audience

With newsfeed targeting options and reminders for advertising managers, you can ensure your content is seen by the audience you want to reach.
Agile Editorial Calendar

Easily schedule content with the clear and intuitive social media content calendar. With different calendar views in Swat.io Publisher, you'll never lose track of all your channels.

Smooth Workflows

With just a few clicks, you can schedule posts, duplicate them, and customize them to suit your social media channels. Swat.io Publisher provides reliable workflows to help you through every step of the publishing process.
Swat.io Publisher Features You'll Love

Discover Simple Social Media Management With Swat.io Publisher
Find the right package for you, start a trial with no obligations, and simplify every aspect of your social media!
Yearly payment
2 months free of charge for Basic and Pro
A 10% coupon is active. Your discount will be automatically considered in the billing page.
Product
Channels & Users
Yearly payment
2 months free of charge for Basic and Pro
Try it free for 21 days

No payment information required

No automatic renewal
Discover our AI features! Currently available as a beta in all plans.
Get AI-generated text suggestions in Publisher
Smart topic brainstorming
🪄
Optimize texts: Tonality, text length, translation
Automatically add hashtags or emojis
Easy creation of prompts with templates
Suggestions for visuals as inspiration
Optimize posts when duplicating to other channels
Set default parameters for each channel

Florian Figl, Content Manager
With Swat.io, we've regained clarity in our social media management
He and his team use social media successfully to build and enhance the company's relationships with its customers. Find out how the team works with Swat.io!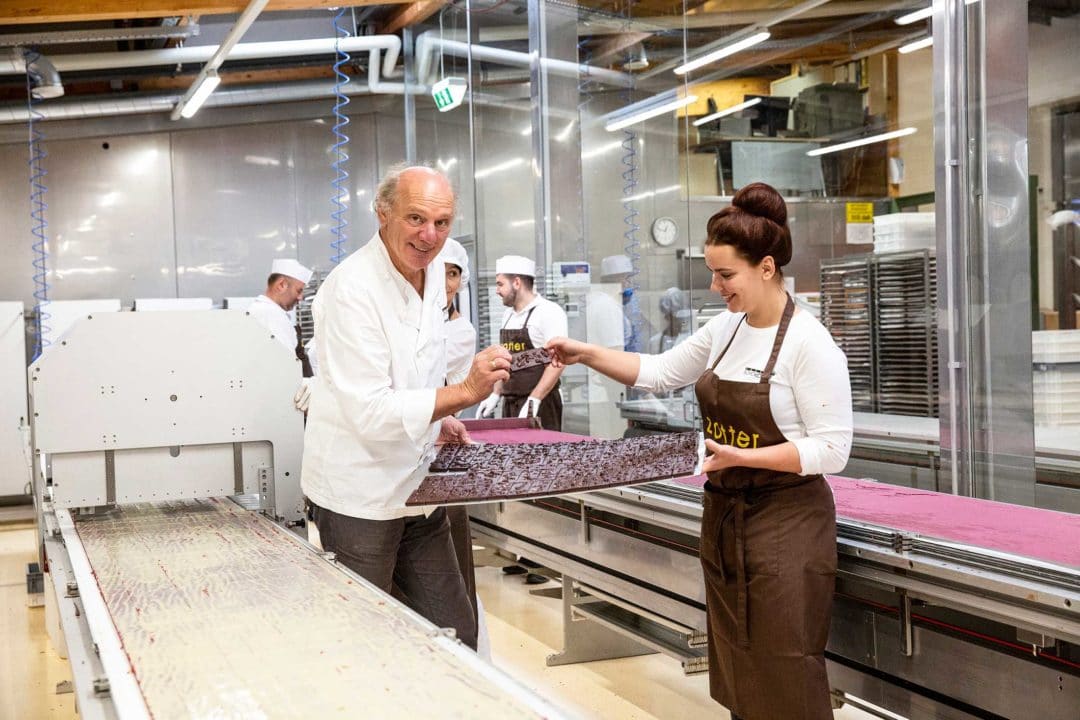 Clear Editorial Planning for Your Team.
A social media publishing tool that satisfies you and your users: take the stress out of your working day with more time to generate creative content and campaigns.
Try it free for 21 days

No payment information required

No automatic renewal