Social Media Management in Tourism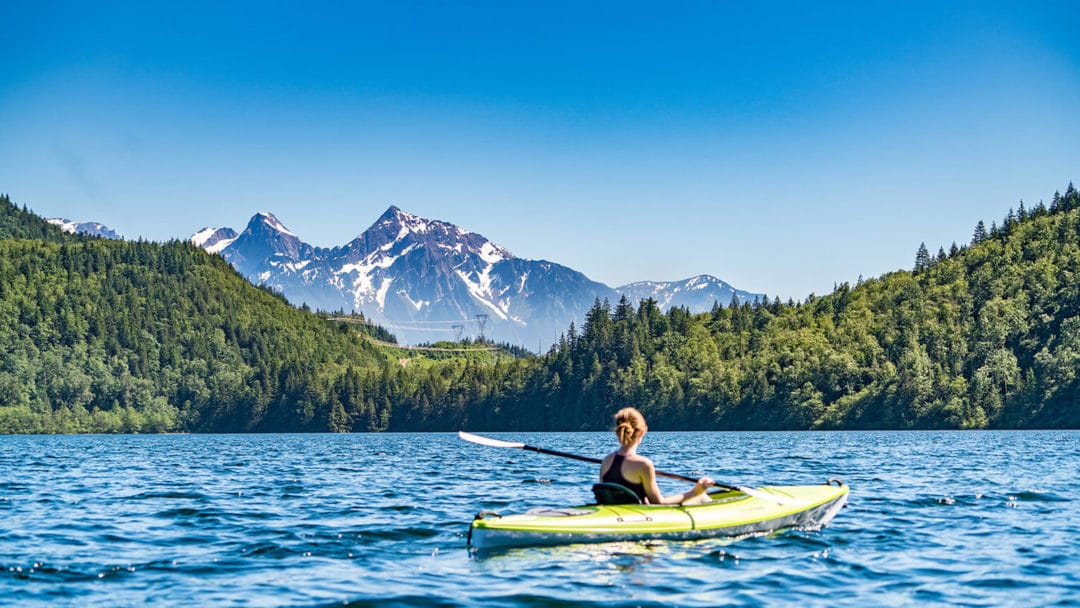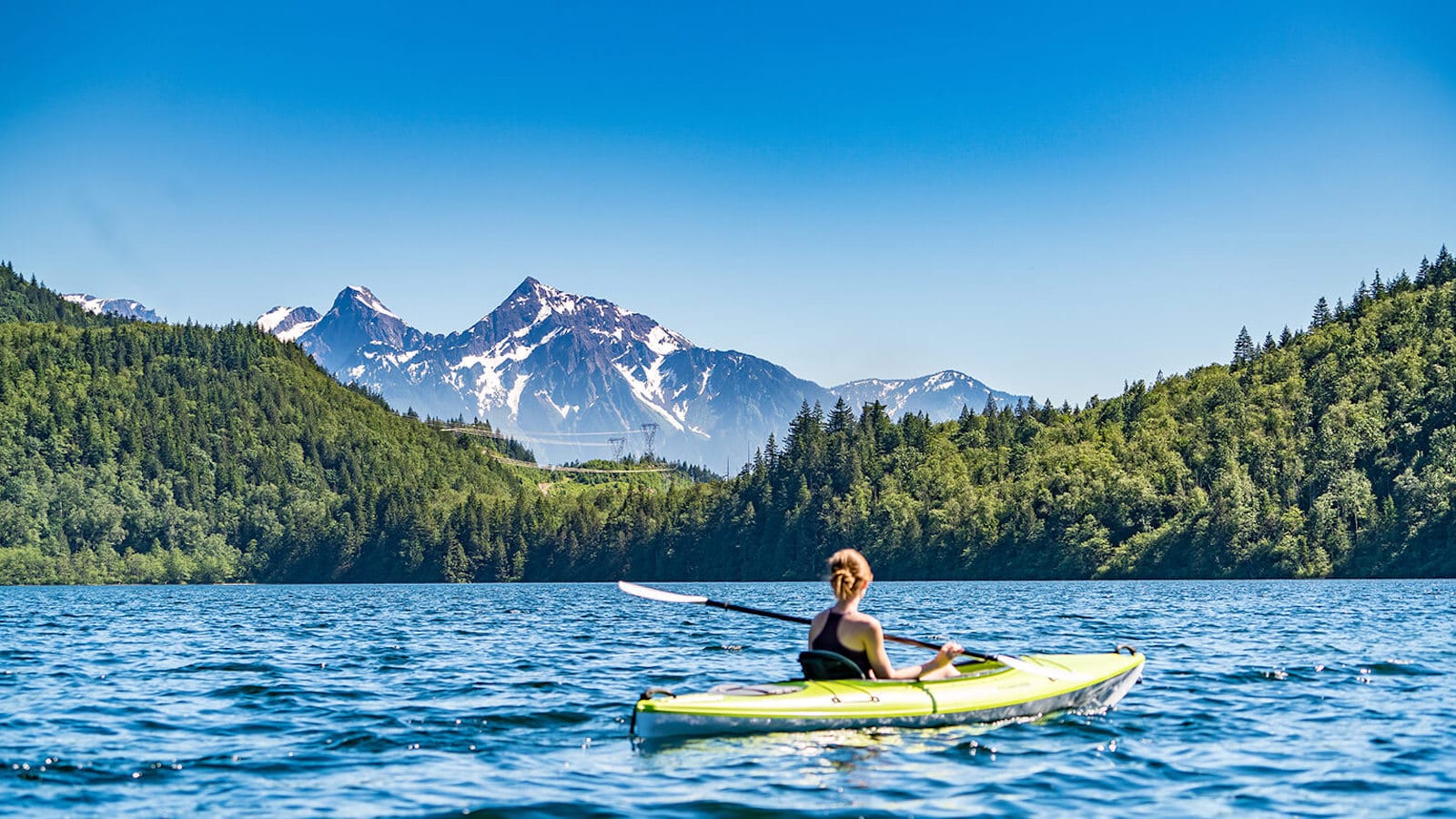 Try it free for 21 days

No payment information required

No automatic renewal
Good Social Media Management Needs Simple Processes
Are stress, chaos and quality issues getting in the way of your social media management? Our social media management tools give you everything you need to flawlessly coordinate your social media marketing activities and work together with your team.
Made by Social Media Professionals, for Social Media Professionals
We've been focusing on the demands of professional social media teams since 2010. From single-person companies to international corporate groups, every organization needs to have clarity and control in order to free up more time for important social media management tasks. Over 17,000 users currently rely on our expertise.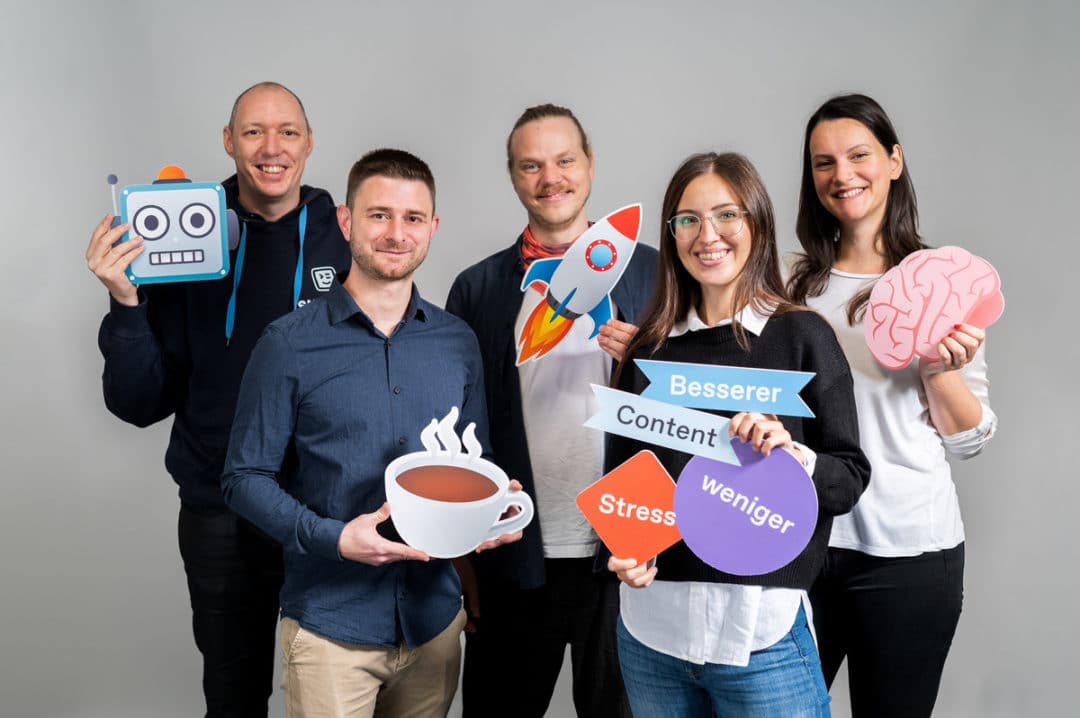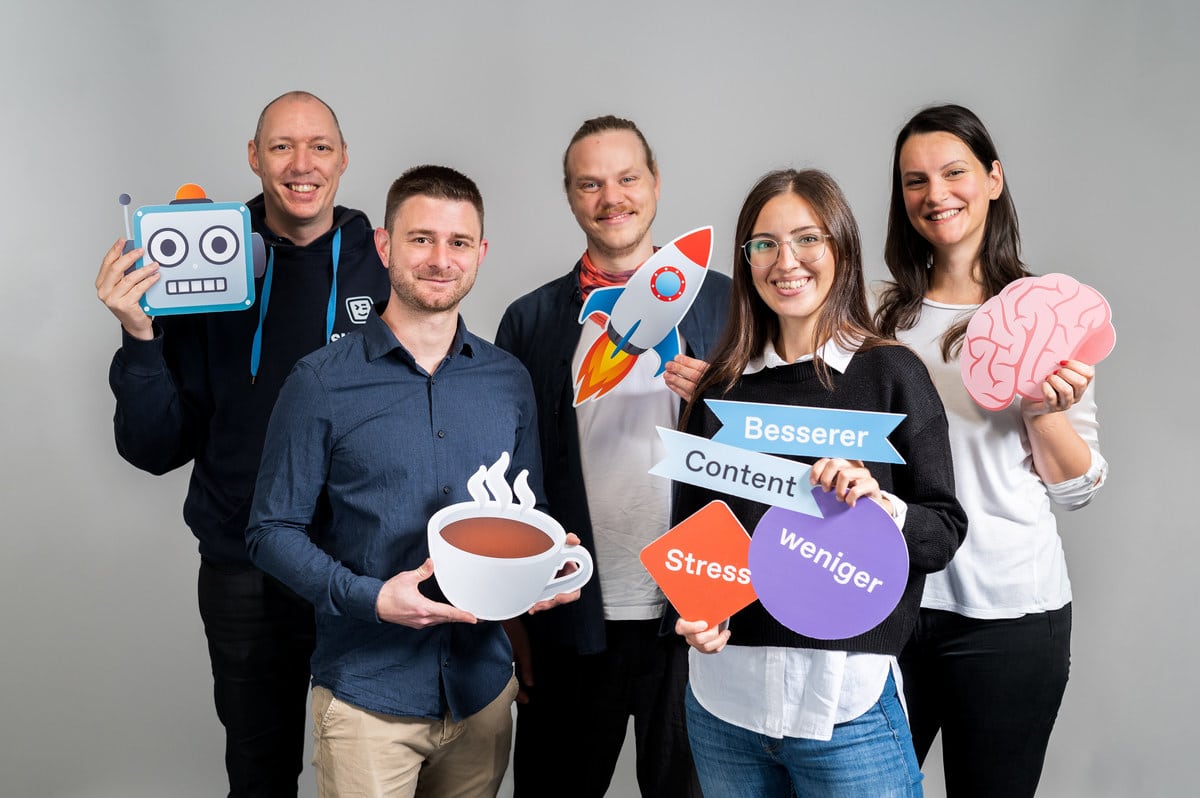 The Benefits of Social Media for Satisfied Visitors
Social media is the most direct way to tap into potential visitors' emotions. That's why platforms like Facebook and Instagram have become key for businesses with ambition to succeed in the tourism industry. A clear calendar helps structure your content plan, while the one-stop inbox for all your social media channels simplifies customer service and helps you save time when responding to feedback. Swat.io cleans up the chaos so you've got more time for tasks you actually enjoy.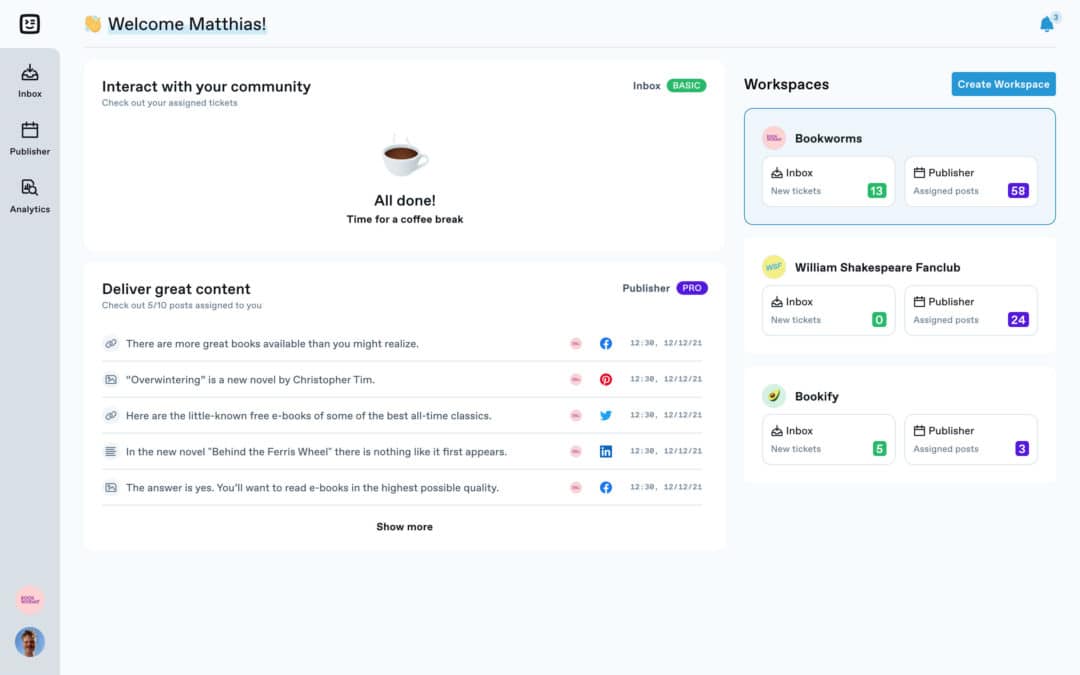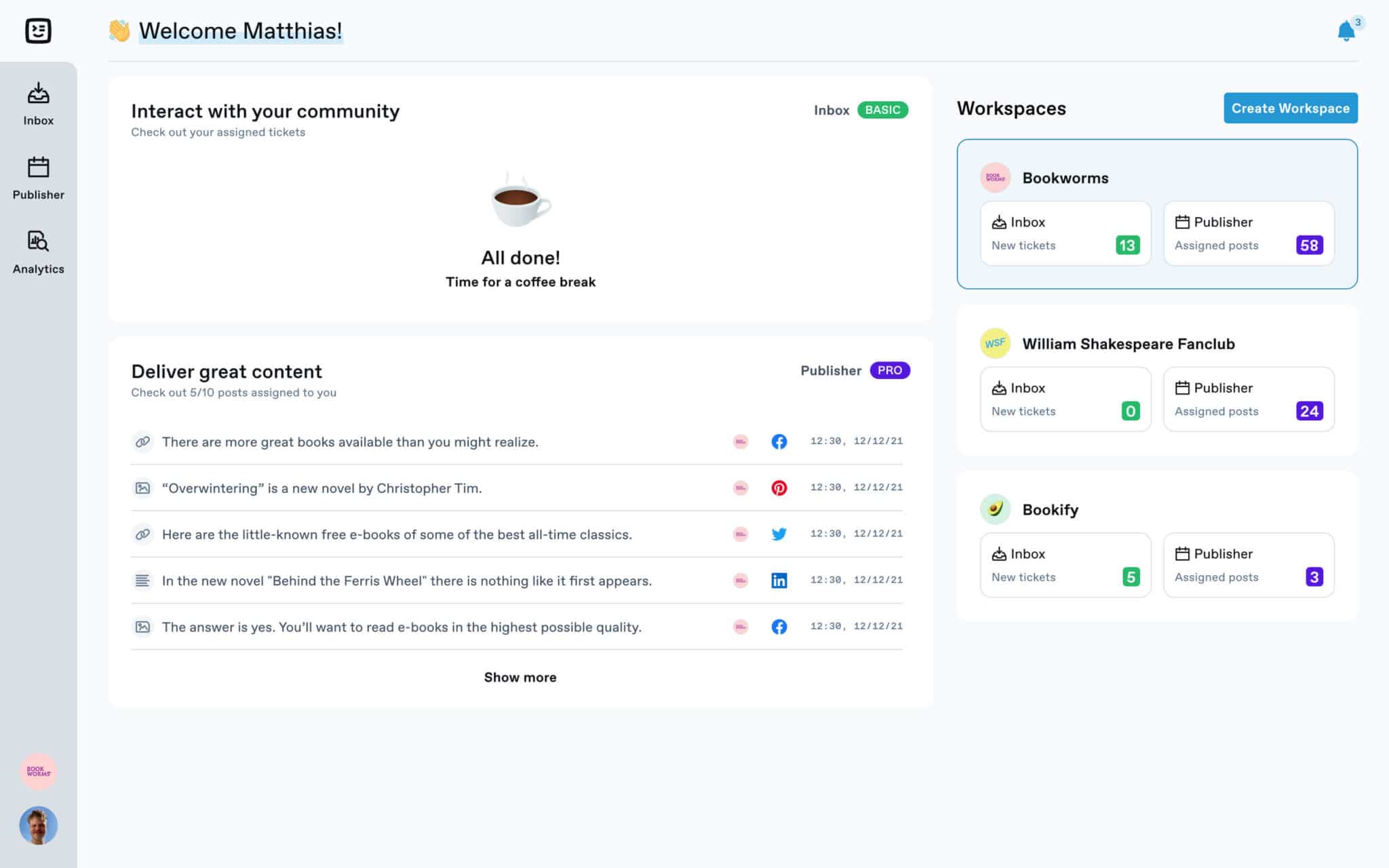 Content Publishing
It's never been so easy to plan social media content or publish it straight away on all the key social media platforms. We support all common formats and features.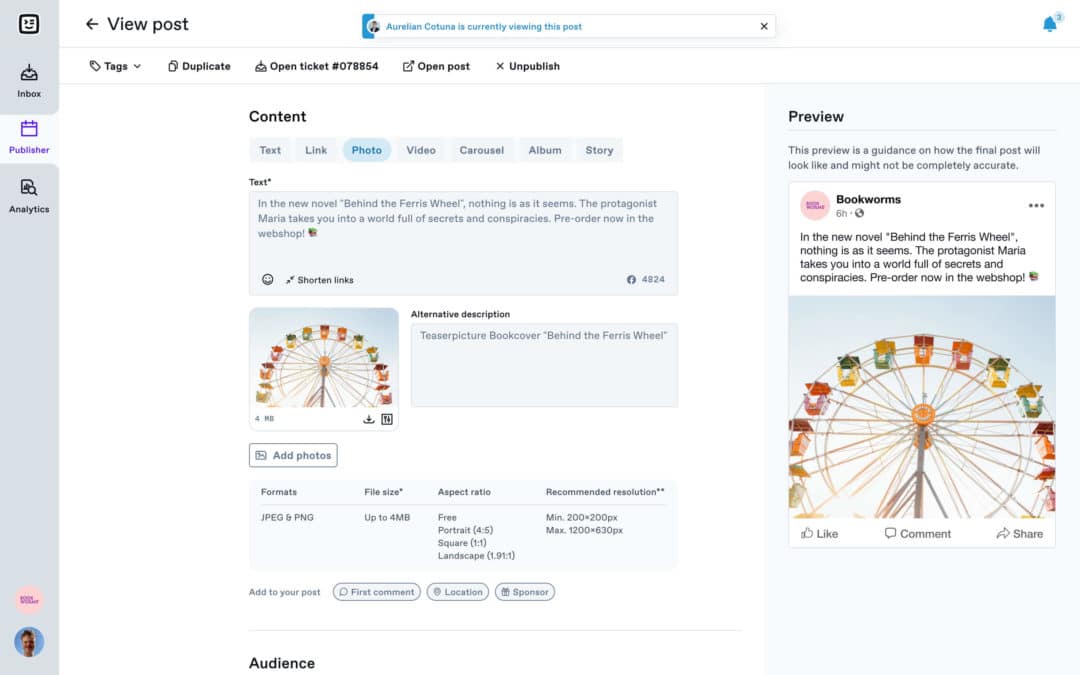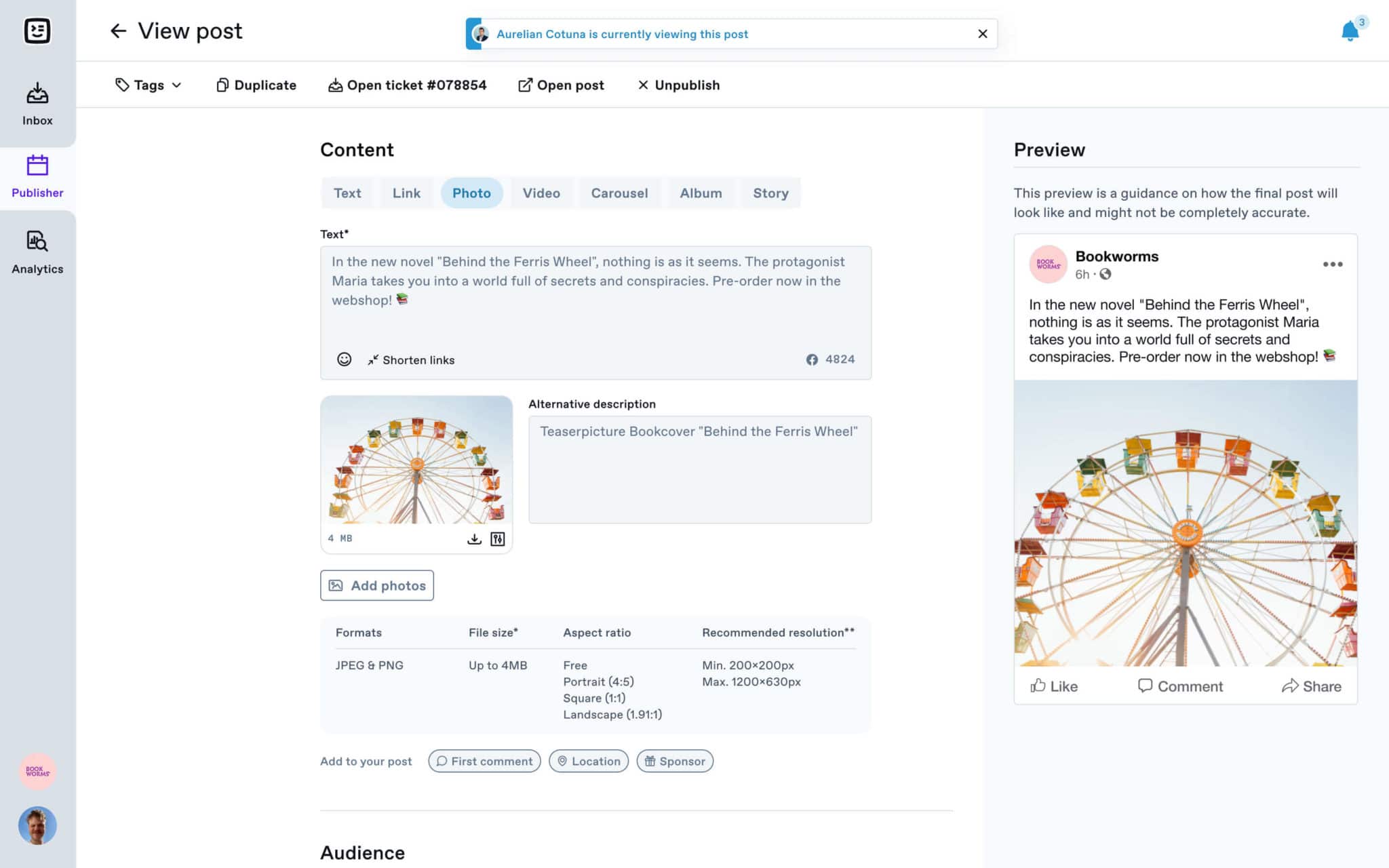 Community Management
You and your customers will love the one-stop ticket inbox for all your comments, posts, mentions and private messages. Reduce response times, structure internal workflows, and be there for your community whenever it needs you.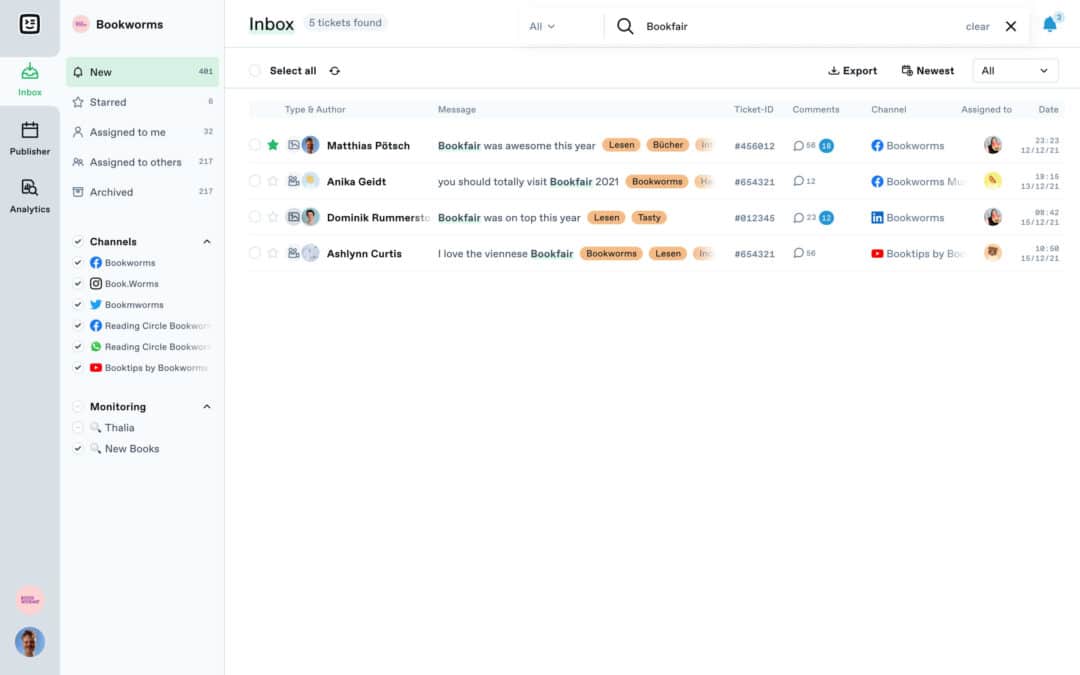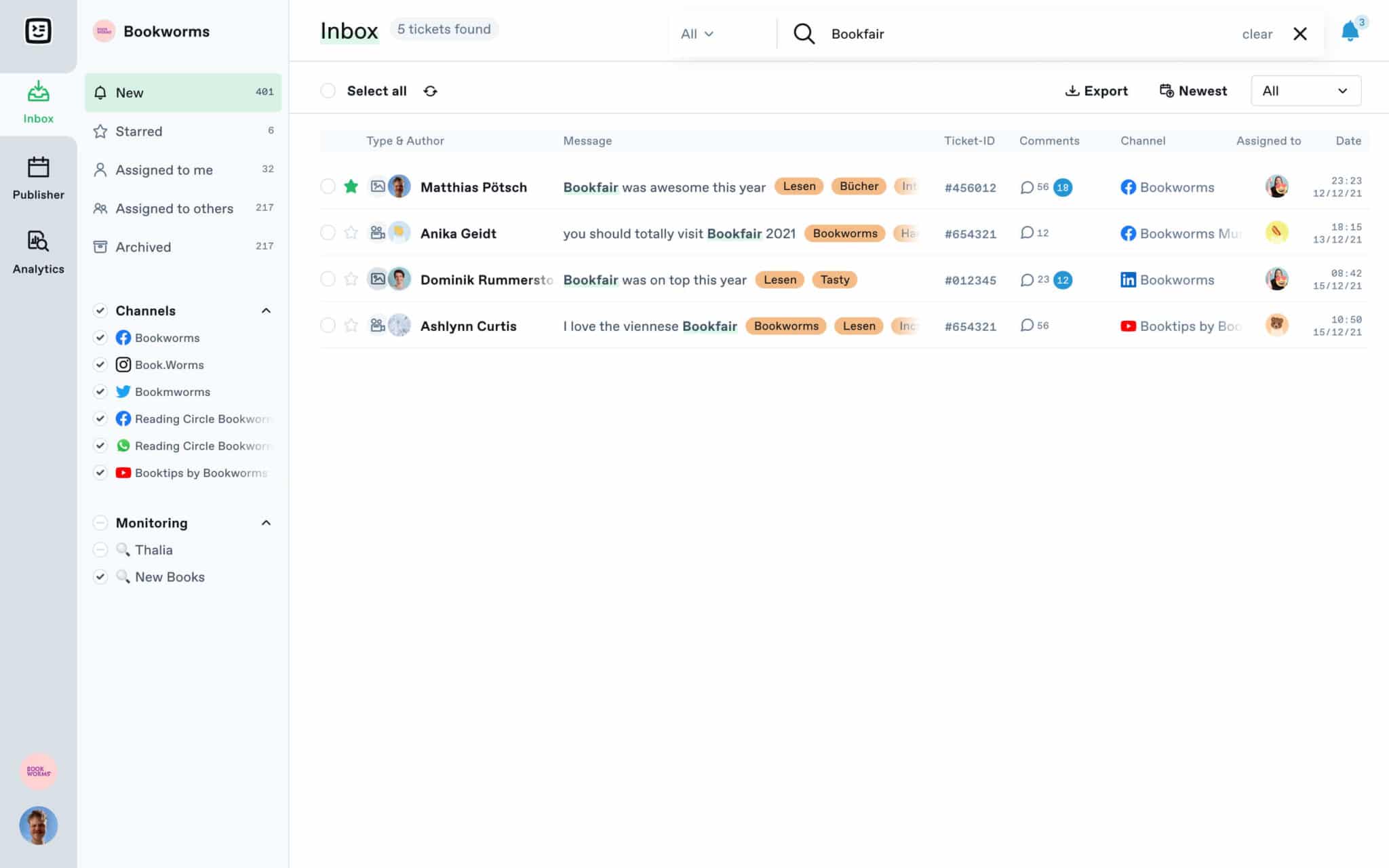 Social Media Analysis
Gain insights into your personal performance and how you're doing as a team. Use the key indicators to analyze team performance, published content, and community interactions.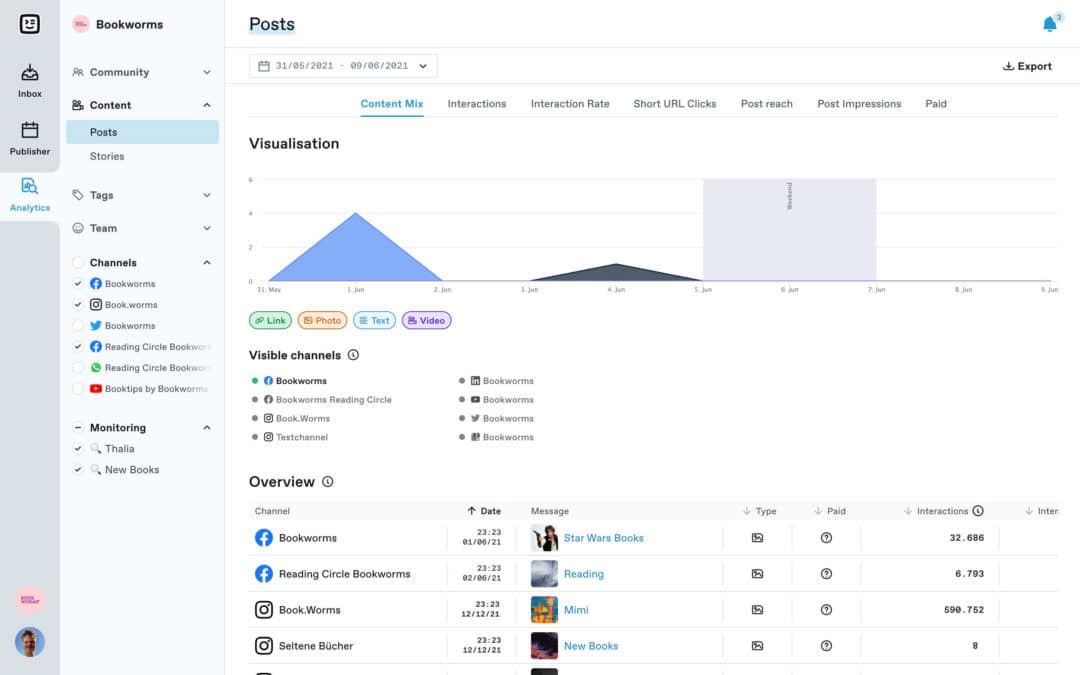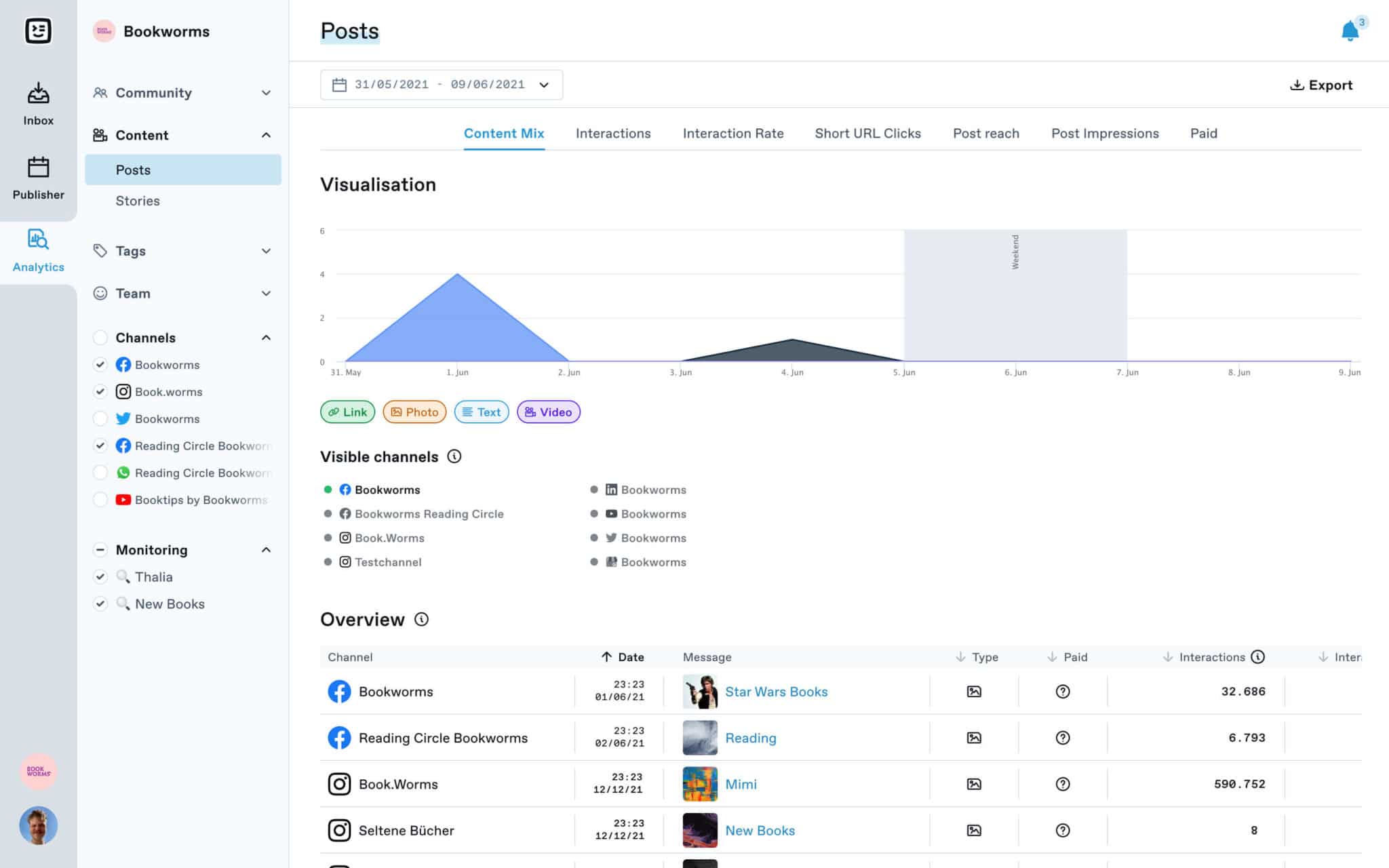 Web Monitoring
Tap into interesting conversations going on online. Be part of the conversation when your target audience is talking about your sector, brand, products or competitors. Respond to users' concerns in real time.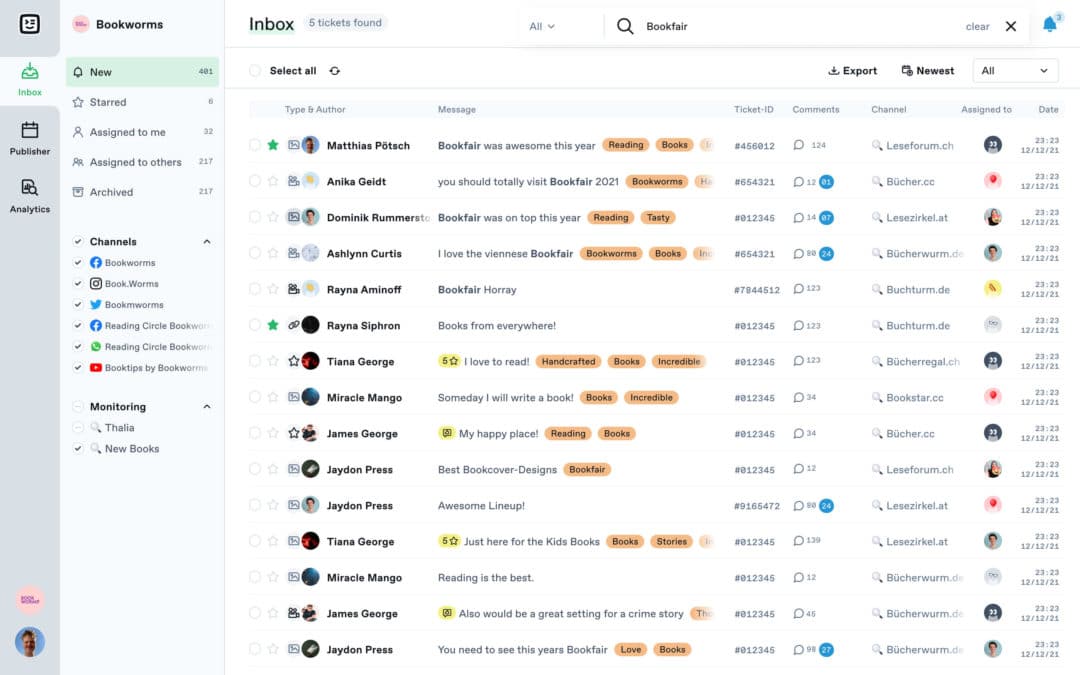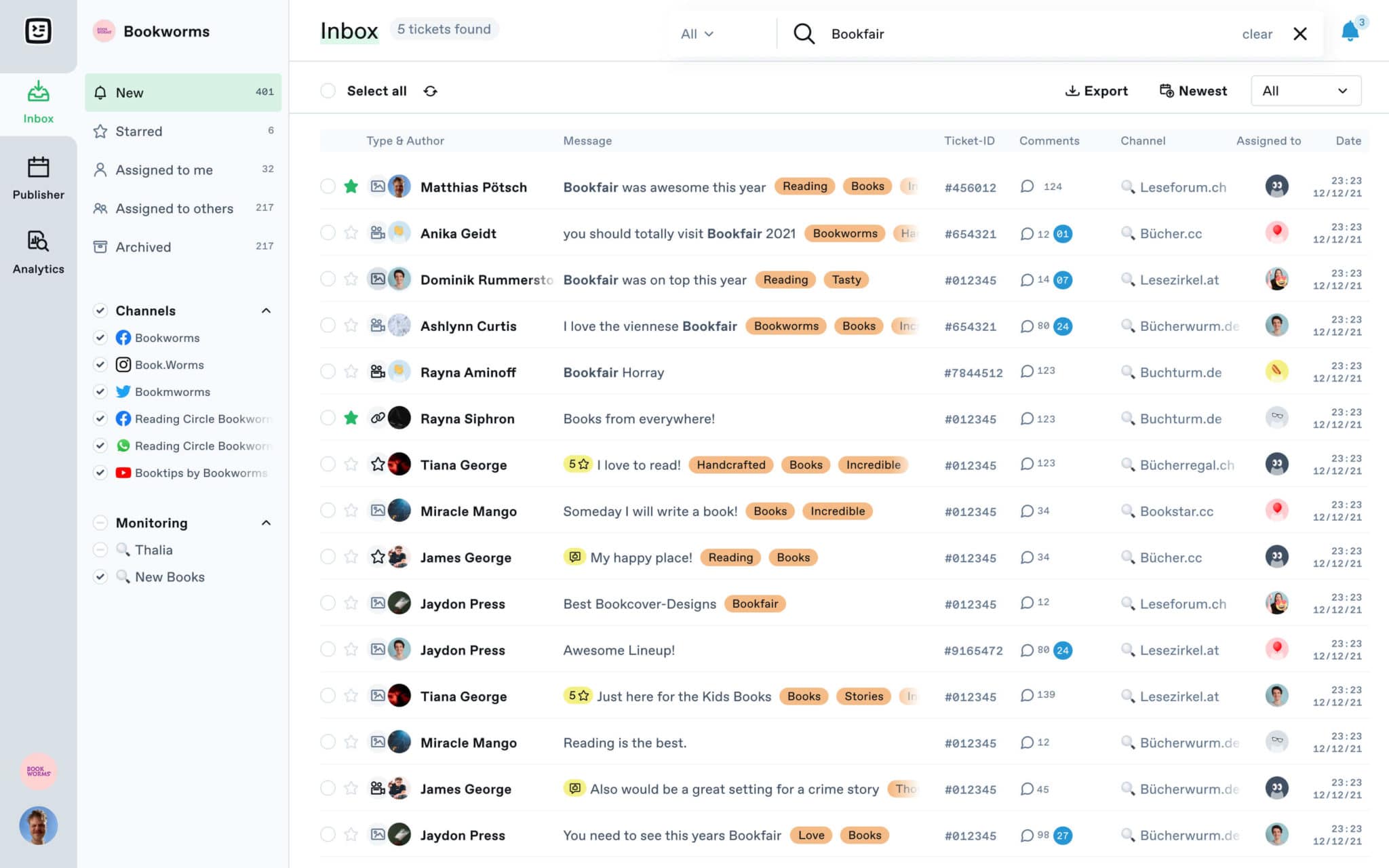 Make Sure Your Data is in Safe Hands
Do you care about data protection? We do, too. We store your data in two redundant data centers in Vienna, Austria, operated by our IT partner certified in accordance with ISO/IEC 20000-1. In addition, some data is held in a data center in Frankfurt, Germany, via Amazon Web Services. We comply with several regulatory frameworks, such as the EU GDPR, and review our compliance on an ongoing basis. Optional 2-factor authentication offers an additional layer of protection for your login details.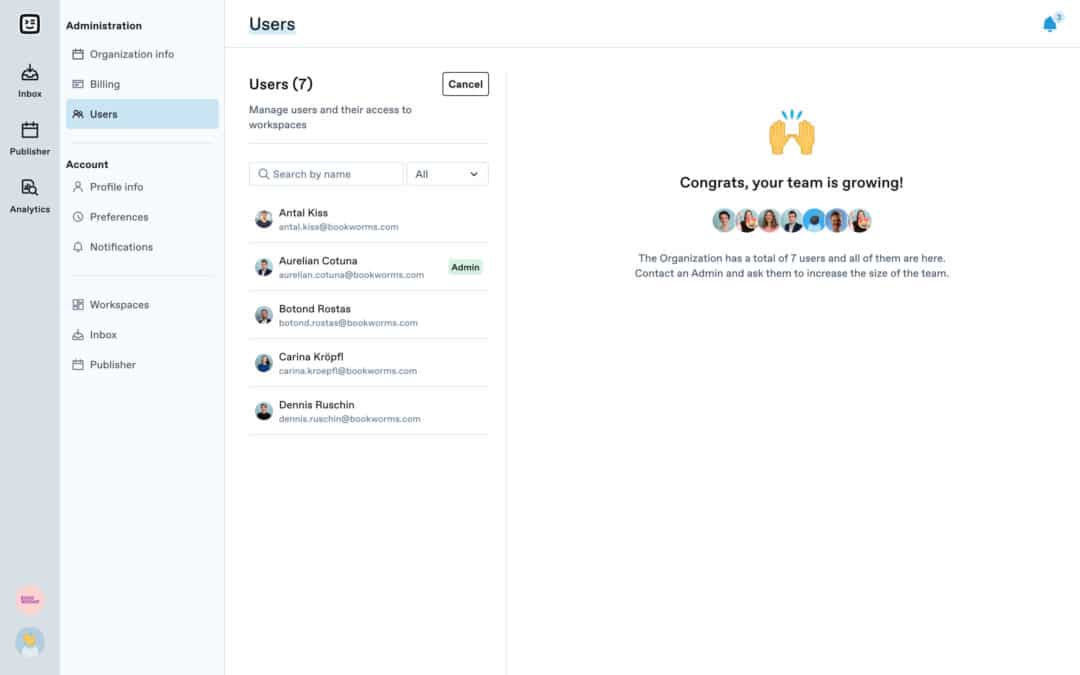 Our Offer
Discover Simple Social Media Management With Swat.io
Paul Kubalek, Head of Digital Media
Interacting with our visitors is our top priority
"Swat.io has been a great leap forward for us in terms of community management. It's much easier for us to interact with the community, as we can now be sure of receiving a notification if someone comments on an older Facebook post. Swat.io has also become a key hub for collaboration between tourism associations and mountain cable-car facilities."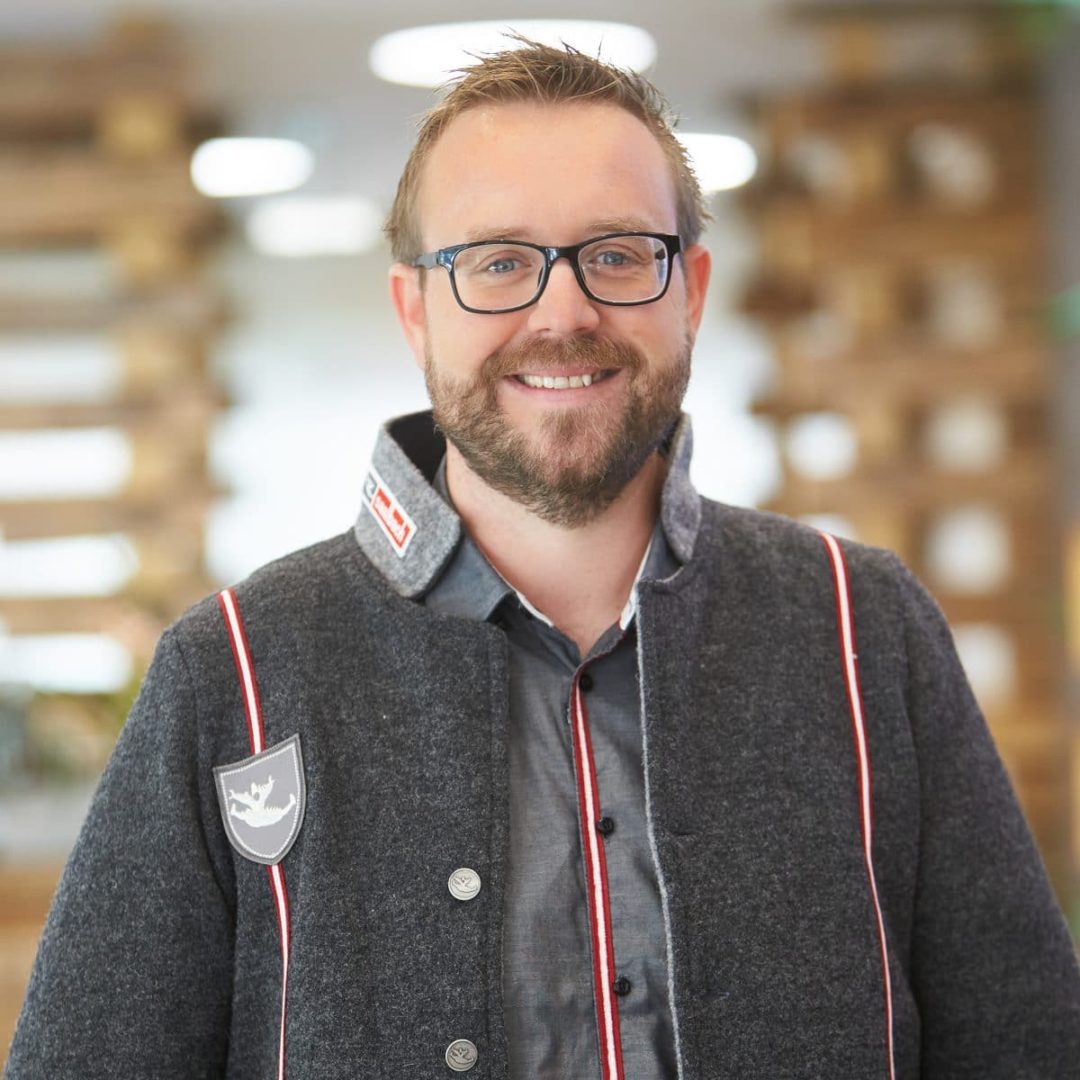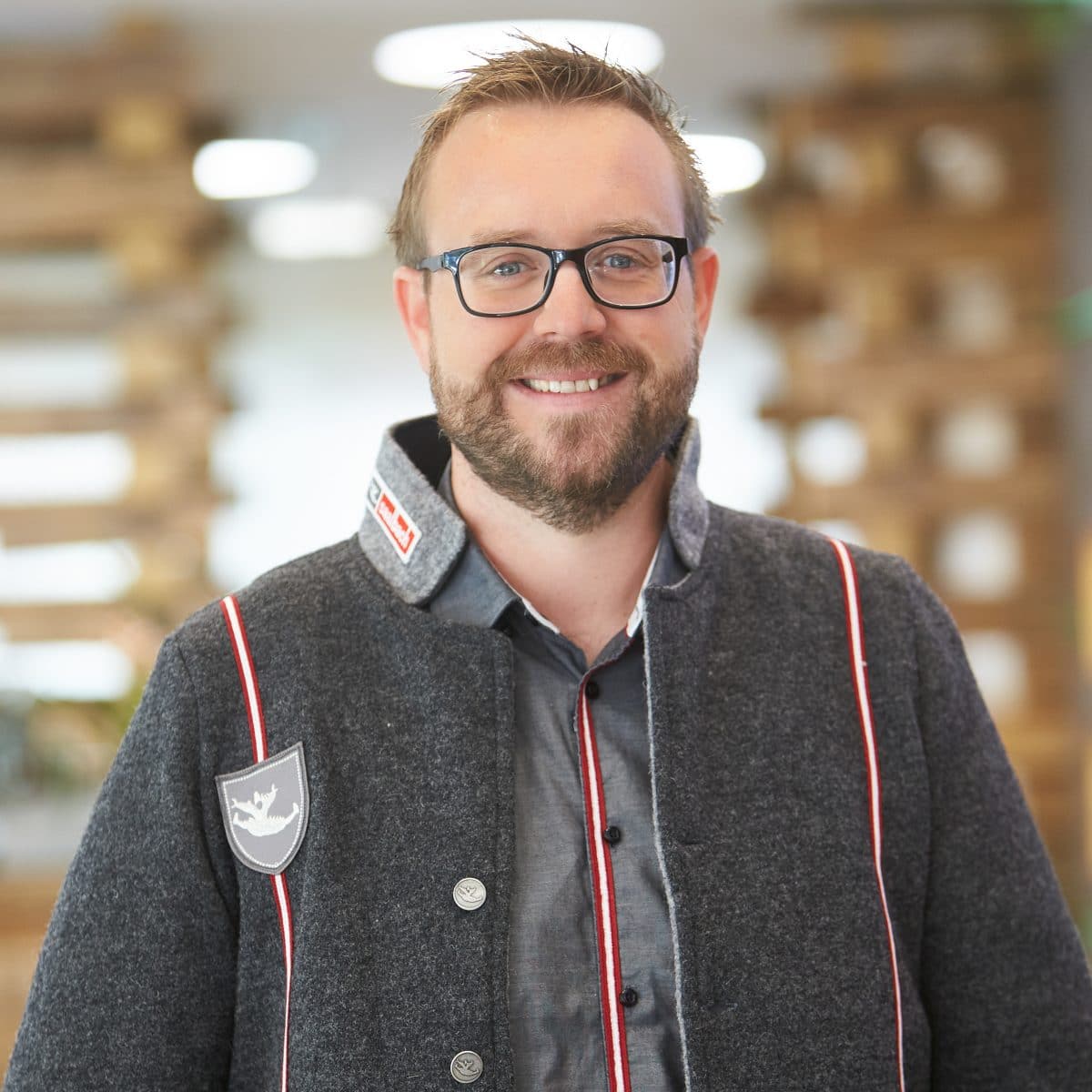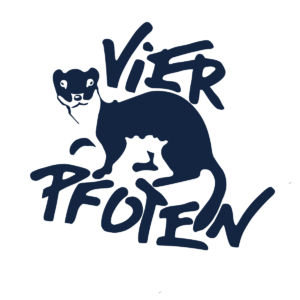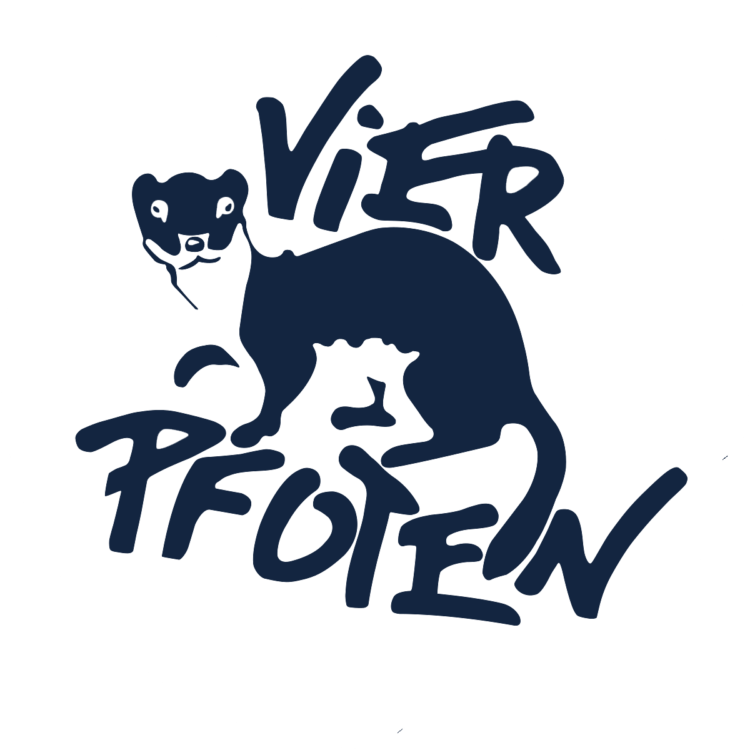 Clear Editorial Planning for Your Team.
A social media tool that satisfies you and your visitors: take the stress out of your working day with more time to build relationships with your community.
Try it free for 21 days

No payment information required

No automatic renewal