"It's Much Easier to Produce Content as a Team"


Tom Dauber and his team look after imat-uve's social media presence. He explains their quest for a tool that would facilitate better teamwork – and how they struck gold with Swat.io.
About imat-uve
imat-uve is an innovative, independent development and engineering company within the automotive industry which supports its customers throughout the entire process chain, from the initial idea to the finished product. That includes project identification, design and development, and testing of materials, components and systems.

One focal point for imat-uve is the development of materials for car interiors. Its extensive material libraries give customers and partners all over the world a collection of innovative, smart and sustainable materials. imat-uve is also a partner in international development projects such as the EU-funded INTERREG project "Recycling the Future Automotive Interior."

Based in the German city of Mönchengladbach, imat-uve has branches elsewhere in Germany, and in China, the USA and South Africa.
Reaching the Right People With a Complex Product
The overarching aim of imat-uve's social media marketing is to market its own products and services. It also seeks to generate new orders. On LinkedIn, there is a clear corporate focus on reaching developers, engineers and service providers within the auto industry and sharing more technical topics. The team also has wide reach in specialist forums. Communication on Facebook is more casual, and editorial planning may include topics with no direct relation to the company; posts about public holidays, for instance. The company's Instagram strategy is firmly focused on design and material development. Here they deliberately avoid technical topics. This channel also addresses developers and designers outside the automotive sector, with imat-uve positioning itself as an expert in materials.
All channels have a strong focus on visual content. The first challenge for the team is getting to grips with some specialist areas. After all, imat-uve works in a highly complex field. Although the company has already made a name for itself within the industry, gaining prominence outside it is far from easy. The crucial thing in social media marketing is to expand reach and find suitable content.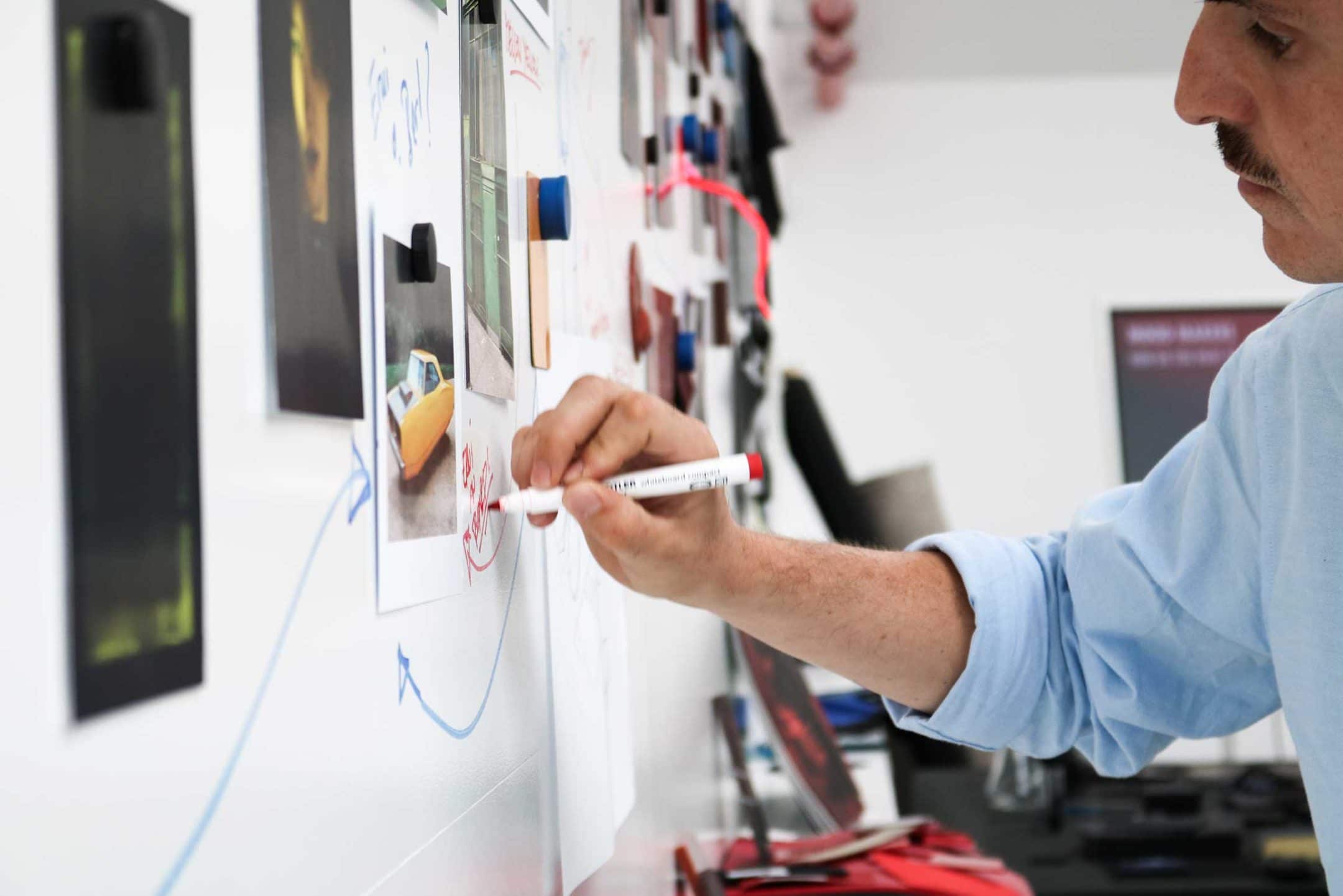 What imat-uve Has Been Able to Avoid Thanks to Swat.io
Saving Time on Social Media Management
Four full-time employees and two student interns are responsible for marketing at imat-uve. The entire team pitches in on social media and helps with the editorial planning and content creation. Time is critical for the team. With no one person assigned to social media, they can't afford to waste time in this area. Collaborating with other departments in the company is also important. They provide regular input for exciting social media content.
Along with collaboration on content planning, social media analysis is another key area. The team wanted a simple, effective means of gauging the performance of their activities on the different channels. So imat-uve was on the lookout for a social media management tool. And with Swat.io, they found a single solution that offers all the features they need.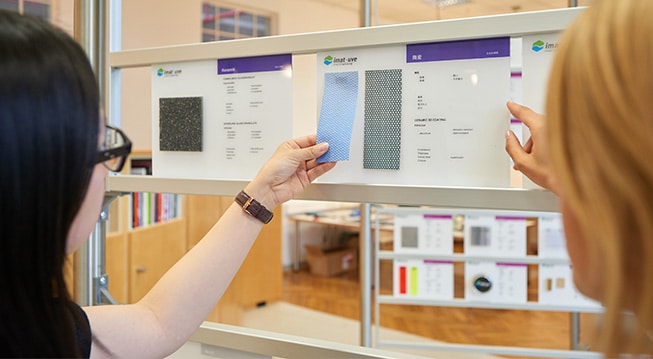 Easier Collaboration and an Optimal Overview
imat-uve now generally plans its social media content several weeks in advance. Team coordination is flawless thanks to the Swat.io content calendar. They can assign tasks to the right person, put images and text together quickly and easily and get quicker approvals. The team can make internal notes on planned posts within the tool itself. They can also set reminders in the calendar for tasks like updating website content. This gives the team a view of open to-do items at all times.
The analysis area offers imat-uve a complete set of data from its Facebook, Instagram and LinkedIn channels. The team can view and compare statistics within the tool and make decisions to improve their content marketing strategy. For each area that is important to the company, Swat.io helps imat-uve put its best foot forward on social media.
Why the Team at imat-uve Chose Swat.io
Central editorial calendar for a perfect overview

Central ticket inbox for processing user inquiries in an orderly way

Duplication of posts across channels to save time

Assignment of tasks for easier teamwork

Analytics area for illuminating insights

Integrated approval processes for structured feedback loops

Internal notes for better team coordination