"Transparent Coordination Processes Thanks to Swat.io."


Maria-Elisabeth Faulmann and Carmen Sohm are responsible for social media marketing at Oesterreichische Nationalbank. They explain how they make the renowned institution accessible on social media, and how they build confidence within the company by using the right tool.
About Oesterreichische Nationalbank
Oesterreichische Nationalbank is Austria's central bank. It's responsible for ensuring a stable financial market, supplying cash, guaranteeing secure payment transactions, supervising banking and providing financial statistics and data. Oesterreichische Nationalbank is a venerable public institution with a long history, and functions as an independent expert on the topic of finance.

The bank's slogan is "Stability and security". It acts as a guiding principle in everything the bank does, and is reflected in its communications in particular.
Appearing Modern and Approachable to all Target Groups
Central banks are there for all citizens. Oesterreichische Nationalbank wants to be seen as an independent and trustworthy expert. Social media is an important part of its communications strategy. The bank sees these platforms as an opportunity to open up to people. It presents itself as a stable, time-honored institution that is nevertheless approachable and modern.
Its social media communications aim to inspire confidence, reinforce the national bank's image and provide impartial media coverage. Different target groups are addressed via different channels.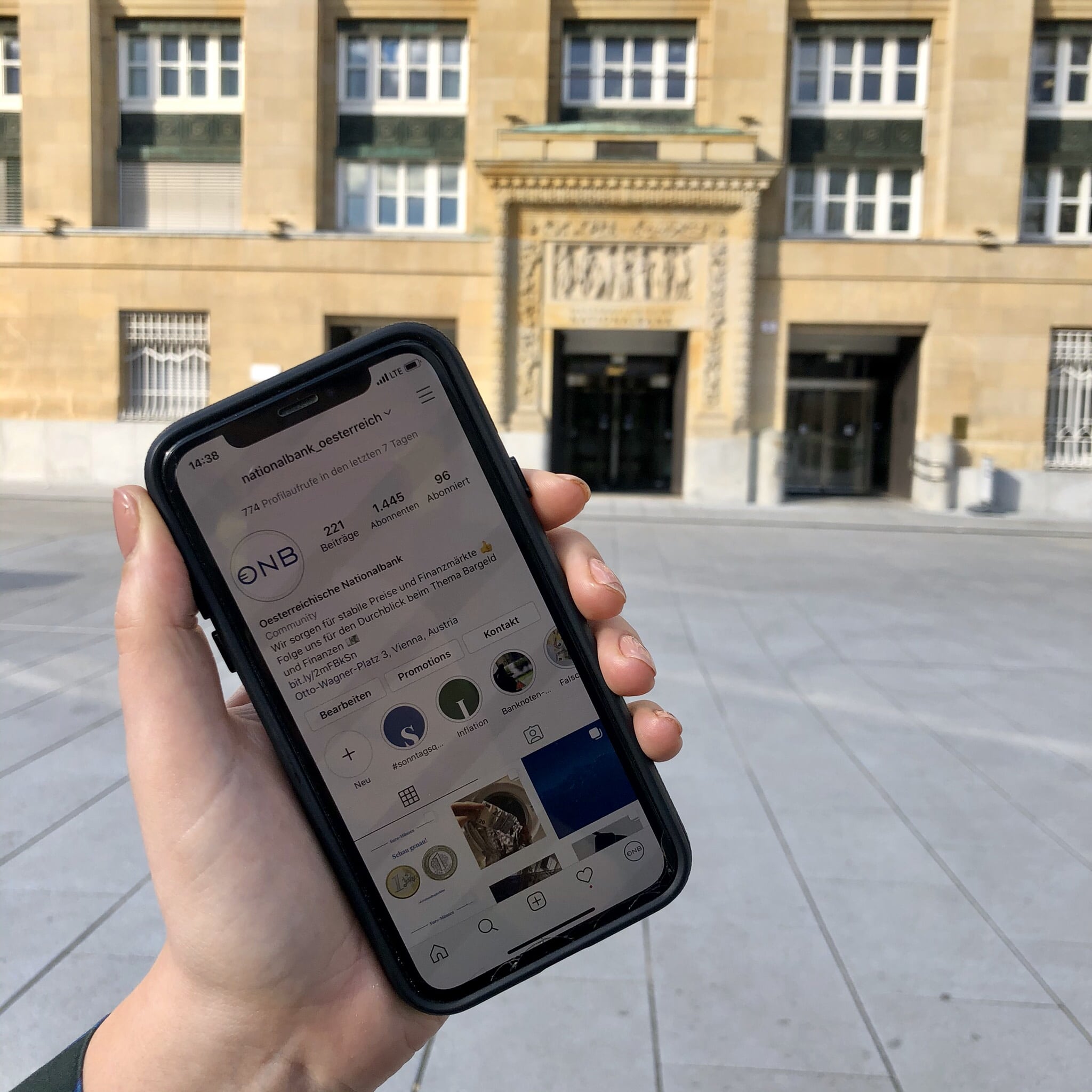 Achieving Success as a Team Through a Clear Content Strategy
Oesterreichische Nationalbank handles all areas of its communications internally. Maria-Elisabeth Faulmann and Carmen Sohm work together on the entire social media management process, from brainstorming to distribution and interaction with the community.
All of the bank's social media communications are governed by the company-wide content strategy. Topics from different departments within the company are all collected in the press department's newsroom. The aim is to prepare each topic in a way that's suitable for each of the social media channels. If a new brochure is being published, for example, the two social media managers will present the topic visually on Instagram, talk about the press conference on Twitter and introduce the authors or the new study on LinkedIn.
Throughout the year, there are various fixed dates that are taken into account in the social media content plan – broadcasts and events that are planned a long way in advance. There are also current topics that are picked up by the media, for example reports on cash. The team has also established its own social media formats like "MünzenMittwoch" ("Mint Monday") and informative quizzes. When it comes to working on content and new ideas, it's important to the two managers that everyone plays to their strengths – it's only possible to stay on top of such fast-moving channels and deliver good content if you work as a team.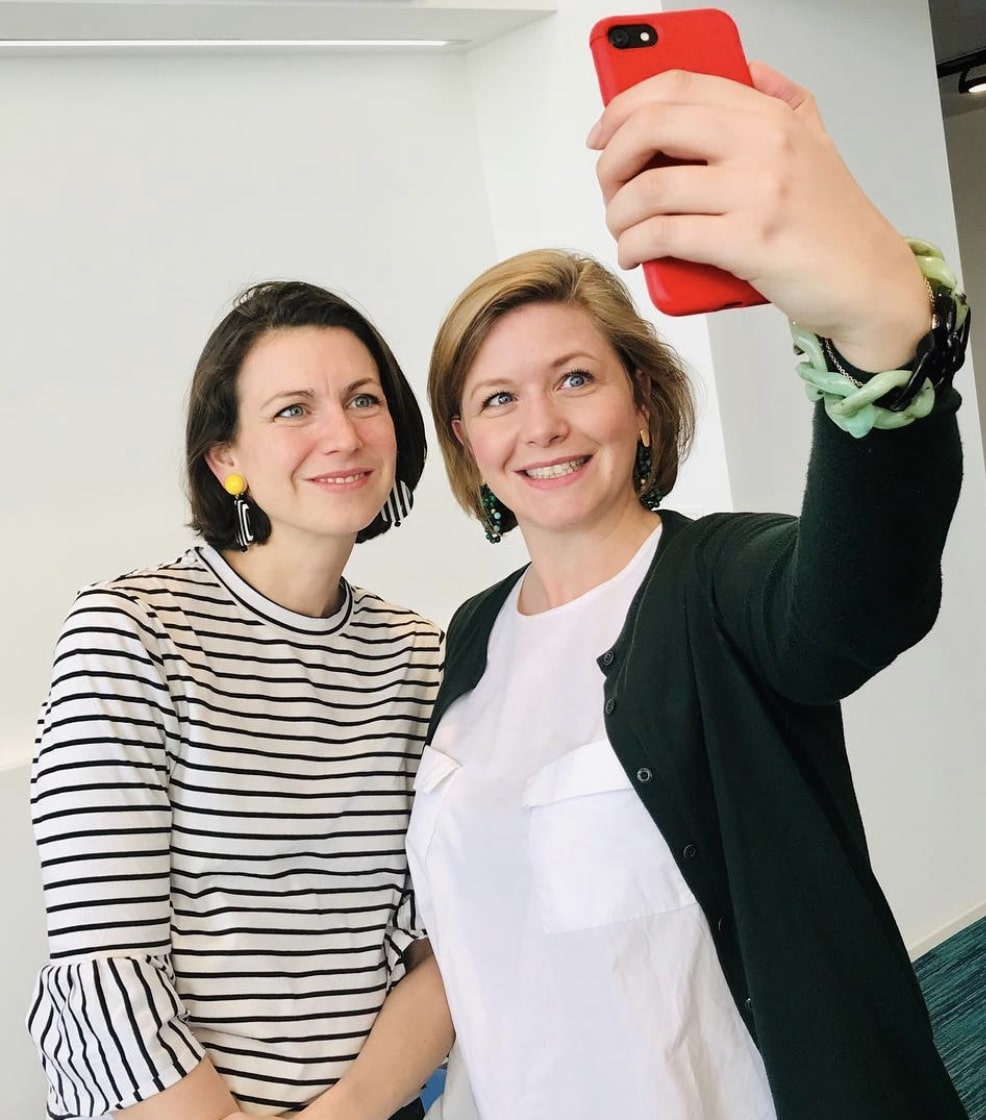 Transparency and Security as the Basis of Social Media Management
The social media team deals with numerous topics every day. In order to maintain an overview, Oesterreichische Nationalbank decided to start using Swat.io. The tool allows the team to plan content in advance and keep processes transparent. The central bank has to meet very demanding security requirements. As a public institution, social media needs to be handled with particular care. Which is why it's important to be able to keep track internally of who is responsible for which content and what has received final approval at all times. In-house IT security also plays an important role in this. The tools used must not compromise any other systems used within the company. Swat.io had clear advantages when it came to functionality and infrastructure.
Content ideas are collected clearly in the tool on a daily basis. The team works together on content creation – which is a lot simpler than the Excel spreadsheets and countless emails that were previously used! Finalized content can be sent to a superior for approval with just one click, and then and then published automatically. This means the entire process is completely transparent for everyone involved.
What Oesterreichische Nationalbank Is Avoiding Thanks to Swat.io
Why the Team at Oesterreichische Nationalbank Chose Swat.io
Central content calendar for shared content planning

Central ticket inbox for structured handling of queries

Integrated approval processes for transparent coordination

Internal notes on posts and tickets

Posts and tickets can be assigned, facilitating straightforward teamwork