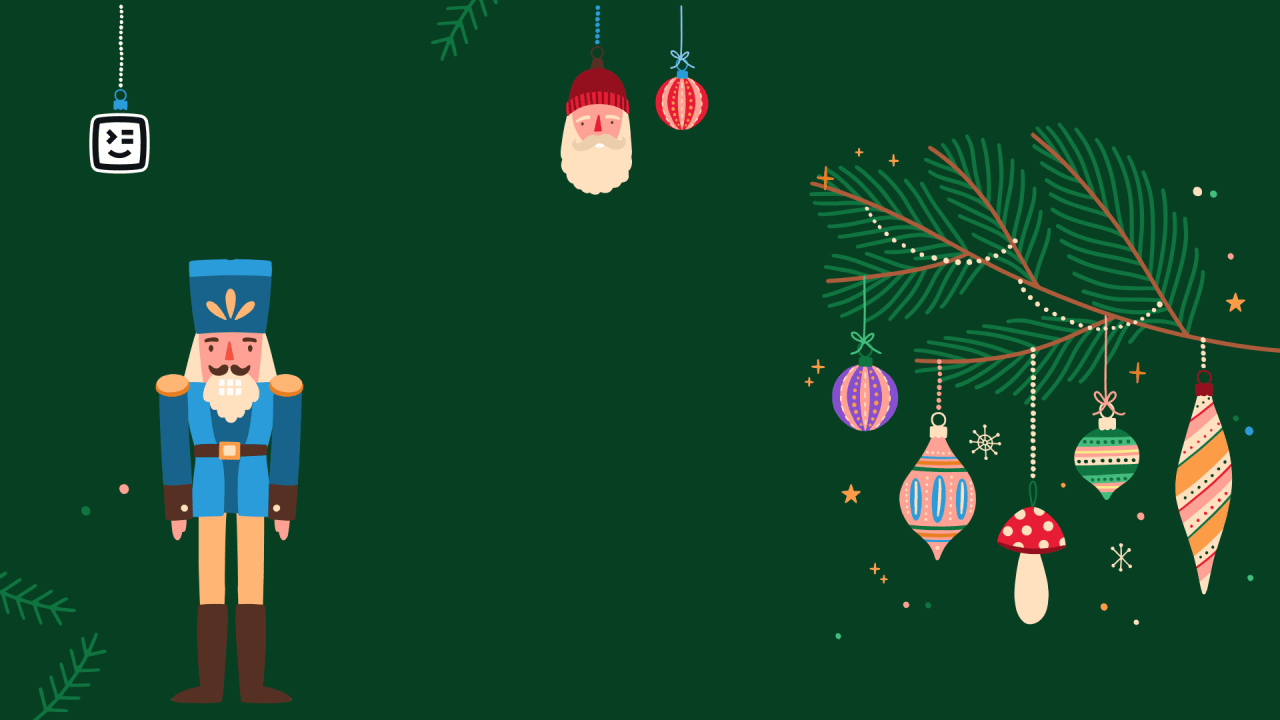 Christmas Moments 2022 – Celebrate This Christmas Season with Swat.io
Are you in the Christmas mood already? Let us speed up the waiting time until Christmas Eve and surprise you with a Christmas Moment every Friday.
December 23rd, 2022
Today we would like to say thank you. Thank you for placing your trust in us in 2022 and being a Swat.io user. We, the Swaties, raised a glass for you at our Christmas party and are happy to count you among our customers.

Our Christmas gift to you is a donation. Rather than buying material gifts, we wanted to do something positive and donated €7,000 to the Vienna Women's Shelters. This organization provides shelter for abused or threatened women and their children. Currently, they can offer 228 beds in five houses. In addition, the women and children receive psychological counseling as well as support in dealing with legal and administrative procedures. We are happy to be able to support this important cause together with you! ❤️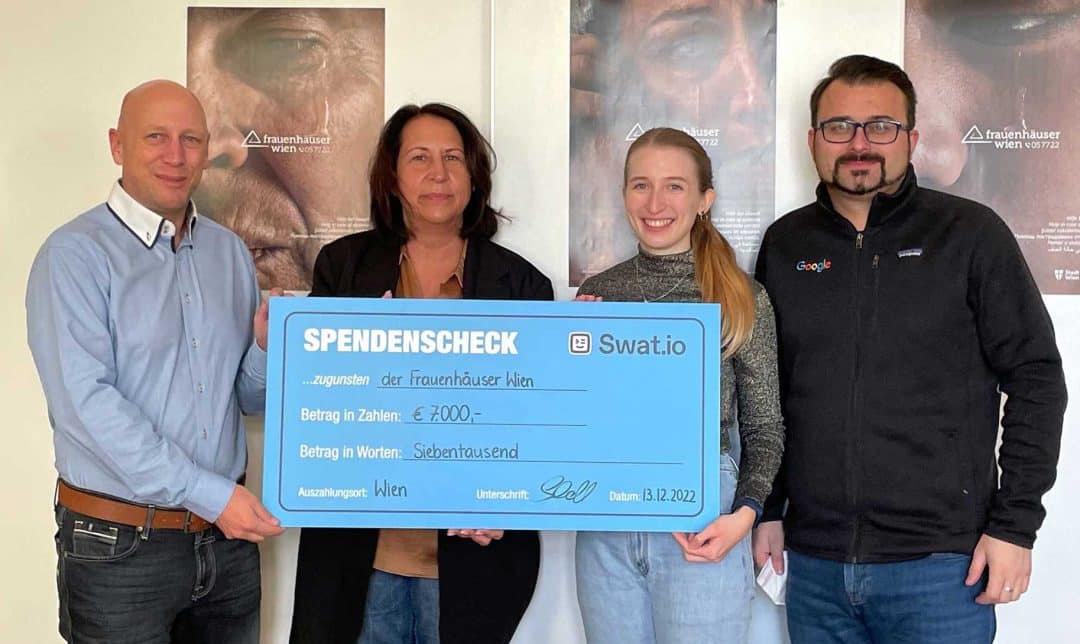 Happy holidays and we wish you a prosperous new year! 🌟
December 16th, 2022
Today we have a cookie recipe for you. It is a perfect way to unwind between Christmas shopping and winter walks. Grab your family or friends and turn your kitchen into a Christmas bakery.
Peanut Butter Cookies
120g peanut butter
80g butter/margarine/olive oil
30-50g sugar (depending on desired sweetness)
1 egg
150g flour
1 tsp baking powder
1 pinch of salt
Optional: chocolate chips
Mix the peanut butter, margarine and sugar well. Mix in the egg. Add salt, flour and baking powder to the mixture and knead the dough well. Optionally, you can add the chocolate chips here. Form cookies and place them on a tray with baking paper. Bake them for 15 to 20 minutes at 180 degrees Celsius (convection heating).
Happy baking! We would love to see a photo of your peanut butter cookies. 🍪🎄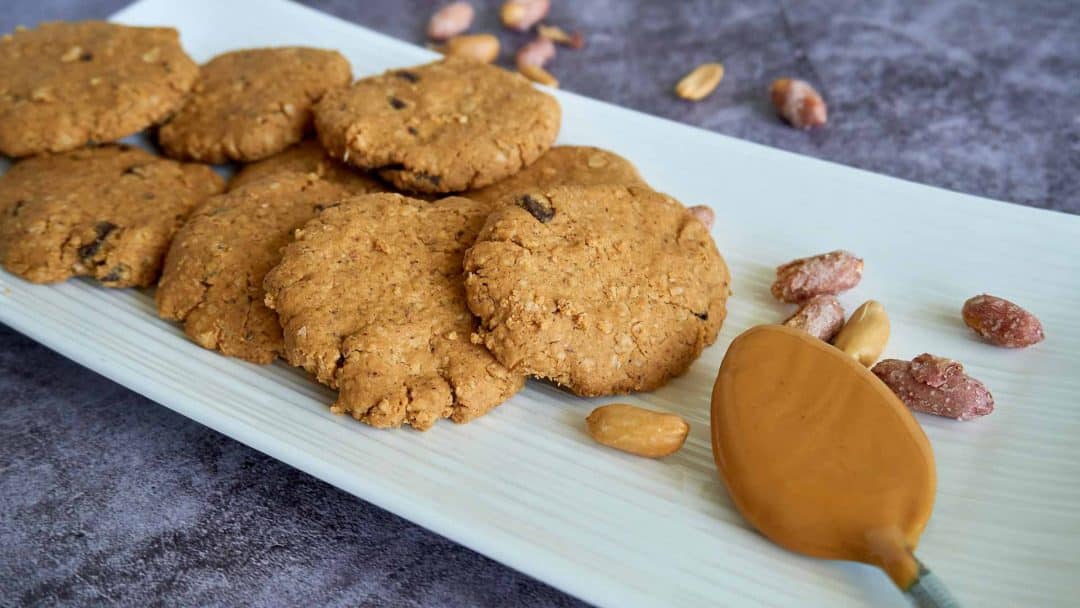 December 9th, 2022
Nothing beats homemade punch when you want to get in the mood for a nice Advent weekend. Steffi from the Swat.io People team surprised us with her orange punch a while back. We loved it! Here comes the recipe for you to recreate and enjoy:
1l orange juice
600ml white wine
1 stick of cinnamon
5-7 cloves
150-170g sugar
300ml water
150ml Rum
Stir together all ingredients, and slowly warm it up. Let everything steep for 30 minutes and make sure it doesn't come to a boil.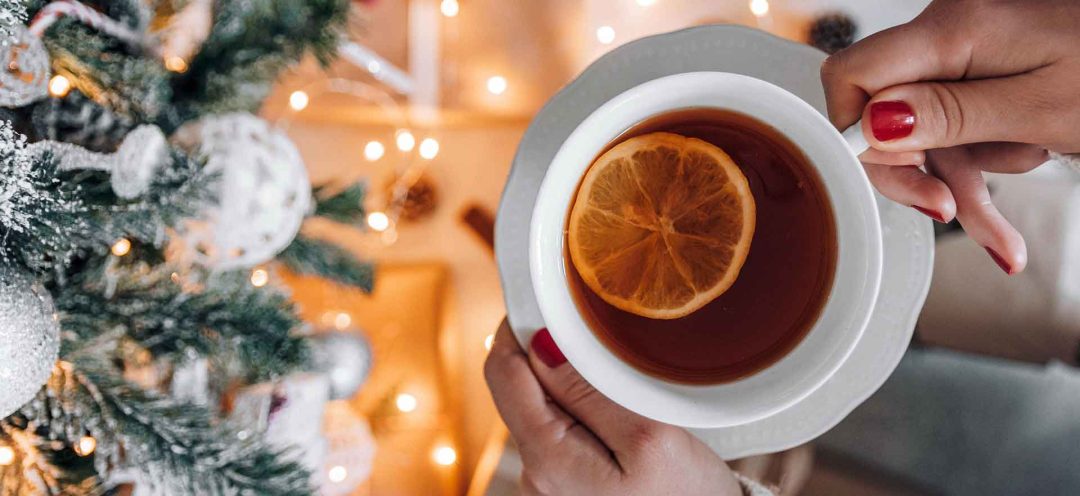 We would love to hear if you have tried the recipe and how you liked it. Cheers!
December 2nd, 2022
For today we prepared a playlist with the Swat.io team's favorite Christmas songs. Whether we are in the office, at a Christmas party, or baking cookies – we have these songs on continuous loop.
Listen to our playlist now and pick up some Christmas cheer for your Friday!
P.S.: Your favorite song is still missing? Leave a comment and we'll be happy to add it!