"Interaction With our Visitors is our top Priority."
Paul Kubalek is responsible for digital media at the Saalbach Hinterglemm tourism office. He explains how he brings various team members from different organizations together in one tool and creates positive brand experiences through interaction with visitors.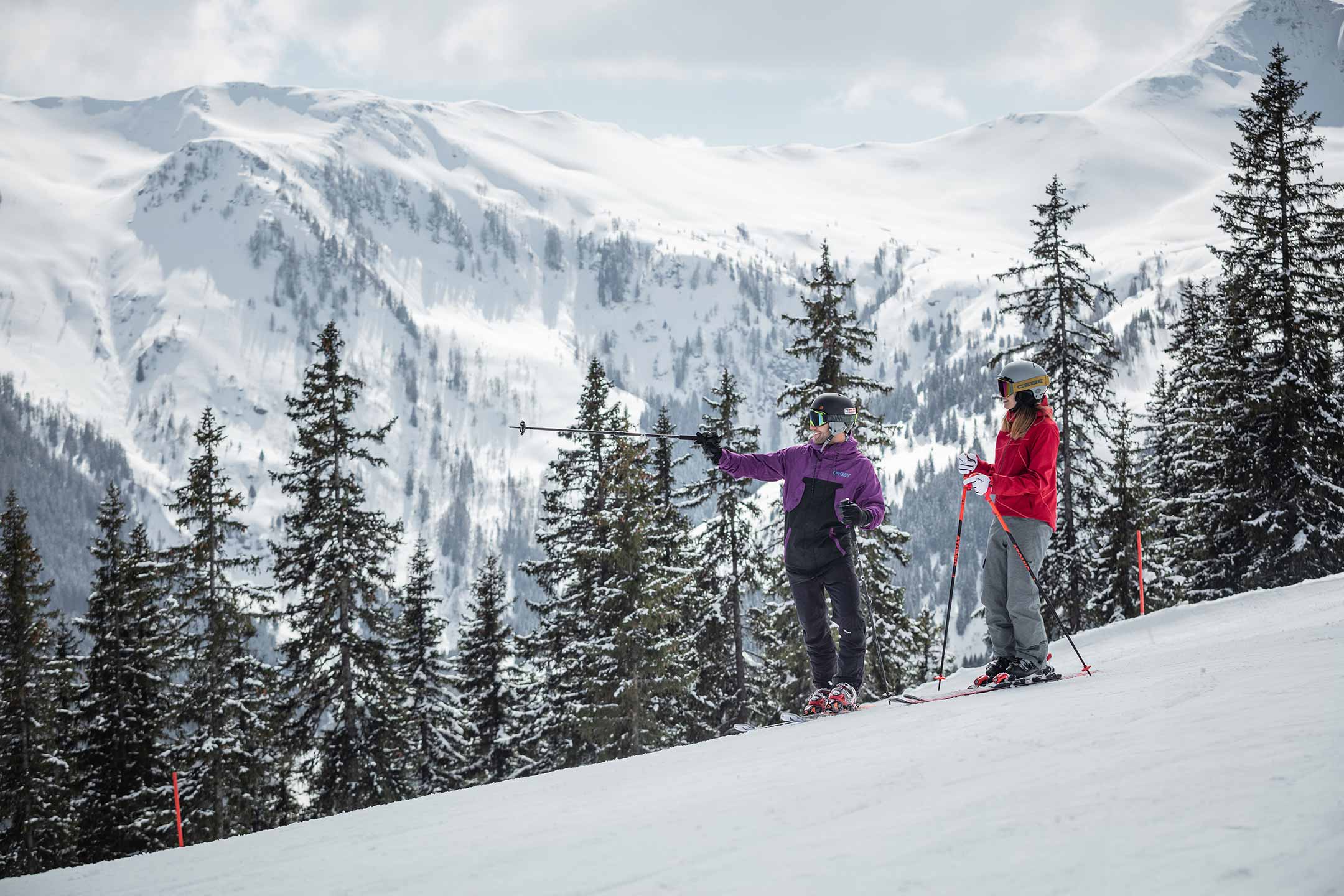 About Saalbach Hinterglemm
Saalbach Hinterglemm has a clear mission: to create laid-back Alpine experiences. The focus is on the mountains, nature and everything you can experience outdoors. The Saalbach Hinterglemm channels are managed throughout the year with the help of Swat.io. In winter, however, the villages Saalbach Hinterglemm, Leogang, and Fieberbrunn collaborate and present themselves as one huge ski resort. This not only requires additional social media channels, but also sees queries from the community coming from a much wider area, in terms of both topic and geography. As a result, the team includes experts from the various different locations and organizations.

This ensures visitors receive the best information and the best service – largely via social media.
The mission? To Communicate With Visitors in an Authentic Way
Authentic interactions are essential for the Saalbach Hinterglemm communications team. The content shared with the community on social media aims to evoke interest and positive memories. The content is highly emotional. An image of an idyllic sunrise over a perfectly groomed piste will grab users' attention much more than a pure advertising post with awkward calls to action.
The tourism office has been using social media since 2008 as a more casual way to engage with its community. From the very beginning, it allowed them to communicate in a way that was in keeping with the slogan "Home of Lässig" ("Home of laid-back") which was later developed. Since then, social media has been indispensable in engaging with current and potential visitors, and creating awareness. The goal is to evoke a desire: "I want to go on vacation there!"
What Saalbach Hinterglemm Has Been Able to Avoid Thanks to Swat.io
Direct Messaging as a Personalized Service Channel
Paul Kubalek believes that every interaction with users is positive for the brand. The concerns of visitors have been the same for 20 years, but the communications channel has changed, as have expectations when it comes to reaction times. Since five years, Saalbach Hinterglemm has been relying heavily on a WhatsApp service. Using the direct messaging app, users can ask questions quickly and easily. They just save the phone number of the WhatsApp service and can send a message straightaway. This channel enables highly personal contact.
The service is extremely well received by visitors. The team receive numerous queries about bookings, snow conditions and tips for activities every day. Each of these messages is an opportunity to present themselves authentically and create a positive brand experience.
In order to be able to handle queries quickly and transparently, Saalbach Hinterglemm set out to look for a social media management tool. The aim was to combine all of the social media channels centrally in one tool.
Paul Kubalek, Saalbach-Hinterglemm
"Users love our WhatsApp service! It makes them feel that someone is looking after their inquiry in a very personal way."
Simpler Processes and Time Saving in Customer Communications
In these days of WhatsApp, Facebook, etc., 24/7 availability is a challenge for Saalbach Hinterglemm. With Swat.io, all direct messages, comments and mentions are reliably fed into the central inbox. From here, queries can be forwarded to the appropriate person, be it a colleague in-house, another tourism office or the cable car operators. These people can then respond directly. They don't require their own social media account to do this, and don't have to be familiar with the different platforms. This simplifies complex internal coordination and greatly reduces response times.
During the peak season, Paul Kubalek also regularly checks whether there are any urgent queries waiting to be dealt with outside office hours. All he needs to do is take a look at the central inbox on Swat.io, rather than having to log in to all of the individual platforms.
Saalbach Hinterglemm has never sent broadcast messages – so the ban on WhatsApp newsletters didn't require any major changes. From the very start, the team has used the communications channel the way WhatsApp intended. This service strategy is clearly on the rise.
Why the Team at Saalbach Hinterglemm Chose Swat.io
Integration of WhatsApp through collaboration with MessengerPeople

Central ticket inbox for an ideal community management overview

Assigning tickets for easy collaboration

Internal notes for better communication between teams

Social media monitoring for comprehensive recording of mentions