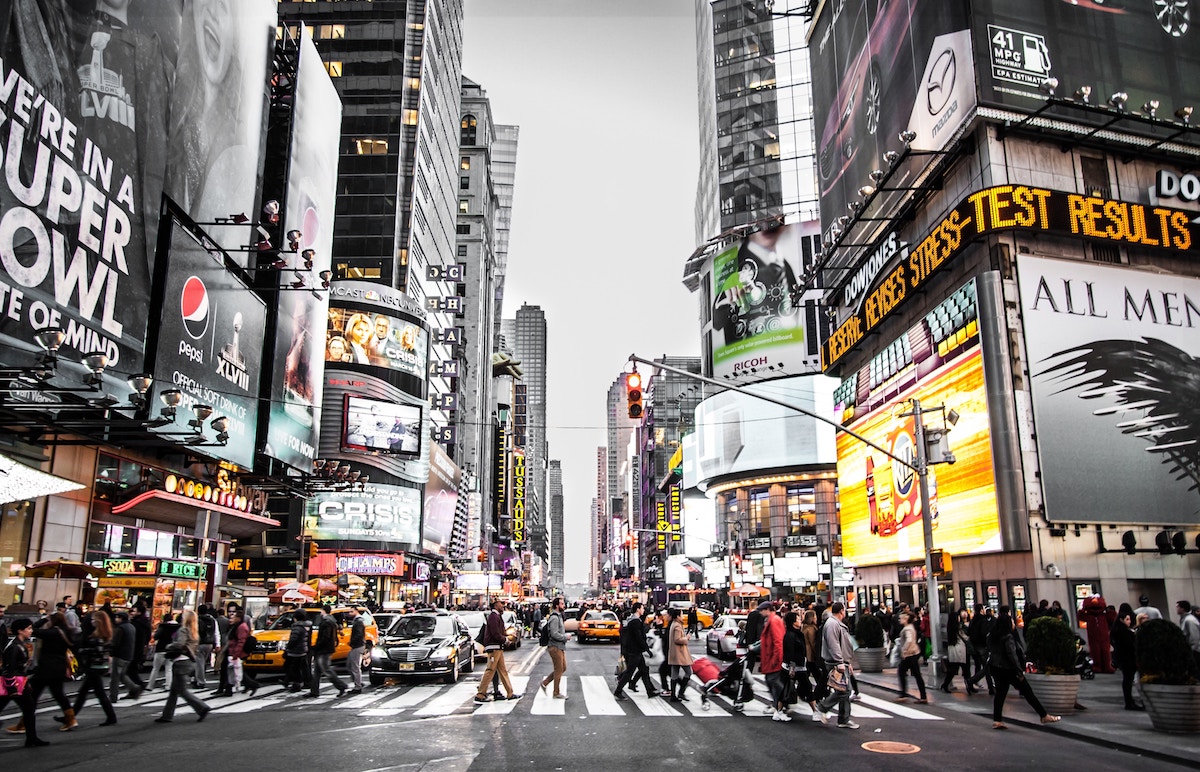 The Complete Guide to Facebook and Instagram Advertising for Beginners
The amount of ad formats and adjustment options of Facebook ads is growing at the same speed as their importance. This opens up new possibilities, but also makes it harder to keep track of everything. What's the difference between the different ad formats and which is the right choice for each goal? Our big overview of the advertising options on Facebook and Instagram will help you make the right decisions to use your budget wisely.
Why it makes sense to publish ads on Facebook and Instagram
With over two billion active users per month Facebook is a central social media channel for marketing. Additionally there are 800 million Instagram users. These numbers alone show the importance for companies to be present on these two platforms.
Posts not supported by advertising will soon reach their limit though. On Facebook, it has become necessary to push content financially if you want to reach more than a handful of people since organic reach has been restricted. The many types of Facebook and Instagram ads give you a variety of options to reach your own target group. This enables you to raise brand awareness and conversion rate, and gain more visitors to your website. When implemented cleverly the profits will exceed the costs for ad campaigns by far.
You create and configure ads for Facebook as well as Instagram in the Facebook ad manager. The only requirement is a company profile.
Advertising options on Facebook
Goals
Behind each successful ad campaign lies a good strategy. This includes knowing your goals in advance. Only then can you use your budget in a way that makes sense and avoid wasting money. The Facebook ad manager offers you three main categories with various subcategories for this purpose:
Awareness: You want to raise brand awareness and/or make your products and services better known? Then this category is the right one for you.
Consideration: This has the goal of enticing potential customers to interact with your company.
Conversion: Choose this category if you want to raise your conversion rate.
Try and define your goals as precisely as possible, e.g. "150 new Facebook fans in a month". A great help when setting goals is the SMART-Method (specific – measurable – attainable – realistic – timely).
From Zero to Hero: The Social Media Marketer's Strategy Kit
Download the strategy kit for social media marketers who want to stay on top of their game. Use the actionable steps, tips, tricks, and guidelines to take your brand and business from 0 to hero on social media. The kit is accompanied by ready-to-use templates to help you define, implement and monitor your social media marketing strategy in all its complexity.
Target group
Once you have decided on what you want to achieve you will have to answer the question of who you want to reach:
Core Audiences: Create your target audience according to demographic data,
location, interests and behaviours (such as buying behaviours).
Custom Audiences: Concentrate on already existing contacts and customers.
Lookalike Audiences: Target groups which closely resemble your existing customers or contacts.
"Target group insights" lets you define new target groups by analysing statistics of various groups of users such as your custom audience. With the help of data provided by Facebook you gain information on factors such as demographics, level of education, jobs and relationship status. You also learn about other pages your fans have liked and gain insight into their shopping behaviour.
Format
Facebook ads are available in various formats:
Video Ads: Design your ads as short or long videos. Short videos are more successful on mobile devices.
Photo Ads: Photo ads are easy to create and use the potential of visual content in combination with a short text.
Collection Ads: This format allows users clicking on an ad to learn more about certain products.
Carousel: A carousel bundles up to 10 images or videos in one ad.
Slideshow Ads: Slideshows, like videos, enable you to tell short stories.
Canvas: A canvas is optimized for mobile devices. Users can swipe through a carousel ad or activate full screen mode by rotating their phone.
Should your main goal be the collection of leads with Facebook ads then lead ads are a good option. For these you can use videos, images or the carousel format. The special feature of lead ads is a form that will open as soon as the user clicks on the ad. This form already includes the contact data that this person has shared with Facebook. This eliminates the hurdle of filling in the form. A click on "send" is enough. Another option are offer ads enabling you to advertise special offers or promotions. Soon there will be story ads in the form of short video clips. According to a Techcrunch article released in May this feature is already being tested in the USA, Mexico and Brazil. We are looking forward to using this feature in Europe too.
Placement
The placement of your Facebook ad plays a key role in making users notice your ads:
Feeds: With this placement you can reach people scrolling through their Facebook feed.
Right column: The ad will be displayed to the right of the feed.
Instant articles: If you want to include Facebook ads in instant articles you have to choose feeds at the same time.
Market place: The market place is targeted at people looking for services and products, people looking to buy something. This is a main advantage of this type of ad.
Audience network: Ads in the audience network are displayed to people who are not logged in to Facebook or do not even have a Facebook account – which will be the exception. You can choose placement options such as native, banner and interstitial (full screen ads shown usually at changing or loading screens in an app) as well as in streaming videos. By choosing the audience network you can integrate ads in mobile websites or apps.
Messenger ads: These ads are shown on the start page of the Messenger app.
Facebook itself recommends choosing "automatic placement". In this case the network decides where the ad will be placed. This is very comfortable, but it also takes away control and therefore your potential to further optimize placement. This is why we recommend choosing the placements by yourself.
Billing model
On Facebook you basically have the choice between costs per click and cost per 1,000 impressions. An impression means that your ad has been shown to a Facebook user. You can furthermore optimize your ad campaigns for:
Link clicks
Landing page views
Impressions
Unique users reached per day
This choice impacts how the network will publish your ad. Should you optimize for link clicks Facebook will show the ad to users who are most likely to click on it. "Landing page views" goes even further. Here the network will show the ad to users who are likely to wait for the page to finish loading after clicking. "Impressions" makes sure the ad is shown as often as possible, "unique users reached per day" caps the frequency to once a day per user.
Keep the targets you want to reach in mind before deciding on one of these choices.
Furthermore you are able to choose a budget per day or for a predefined amount of time. By also choosing a start and end date you can make sure that the ad campaign will not cost more than you are prepared to spend. If you are just starting out with Facebook advertising it is recommended to begin small and slowly work your way up. Also use the possibility to create A/B tests and compare different target group or ad placement options for a predefined amount of time.
Ads on Instagram
Goals
Instagram ads offer the same options for goals as Facebook ads. In the Facebook ad manager you can also choose between awareness, consideration and conversions, but for Instagram ads only the following subcategories may be chosen: brand awareness, reach, traffic, app installs, interaction, video views, and conversions.
Target group
For the definition of the target group the same holds true as for Facebook ads. Use demographic data, existing contacts or lookalikes, or use insights to find new target groups.
Format
There are differences between Facebook and Instagram ads in terms of available formats. Instagram lets you choose the following:
Foto ads
Video ads
Carousel ads
Story ads
Story ads are displayed full screen and, contrary to the other formats, do not include text – but optionally a call to action. They are well suited for grabbing your audience's attention with small stories. Instagram itself says that 60% of its users are watching stories with sound. So make sure that your ad does not only look good but sounds good as well.
Placement
On Instagram you have the choice between two placement options:
Feed: This displays the ads in the feed on desktop and mobile devices.
Stories: Your ads will be only shown to people looking at Instagram stories.
Billing model
The billing of Instagram ads works just like on Facebook. You can pay per 1,000 impressions or per click.
Optimizing by analysing
The first steps with Facebook ads are usually hard. Even later a regular analysis is necessary to continually adapt and optimize your marketing strategy. A central element in this is the Facebook pixel. This code, which you implement on your website, has various advantages:
You can track which actions the visitors of your website take after seeing your Facebook ad, even across various devices.
Your Facebook pixel supplies you with the necessary data for retargeting within the social network.
It helps you to create new target groups (lookalike audiences) based on the users you are already reaching.
The Facebook pixel can also be created in the ad manager and then be embedded in your website. It is best to do this before creating your first campaign in Facebook or Instagram. This ensures that you receive all important data to make your ads perfect right from the start.
A/B tests are also a great tool. These are split tests allowing you to test five different strategies for one of the following variables at a time:
Target groups
Placement
Placement optimization
Ad content
Facebook recommends a period of four days for split tests. You also have the option to choose another time span and you can choose the option "prematurely end test once the right ad group has been found". Facebook will then let you know the "winner", e.g. the most successful ad placement.
Swat.io helps you keep an overview of the planning and publishing of posts on your channels. Start a free trial and experience new possibilities for content creation, community management and customer service.
Efficient Social Media Communications With Swat.io