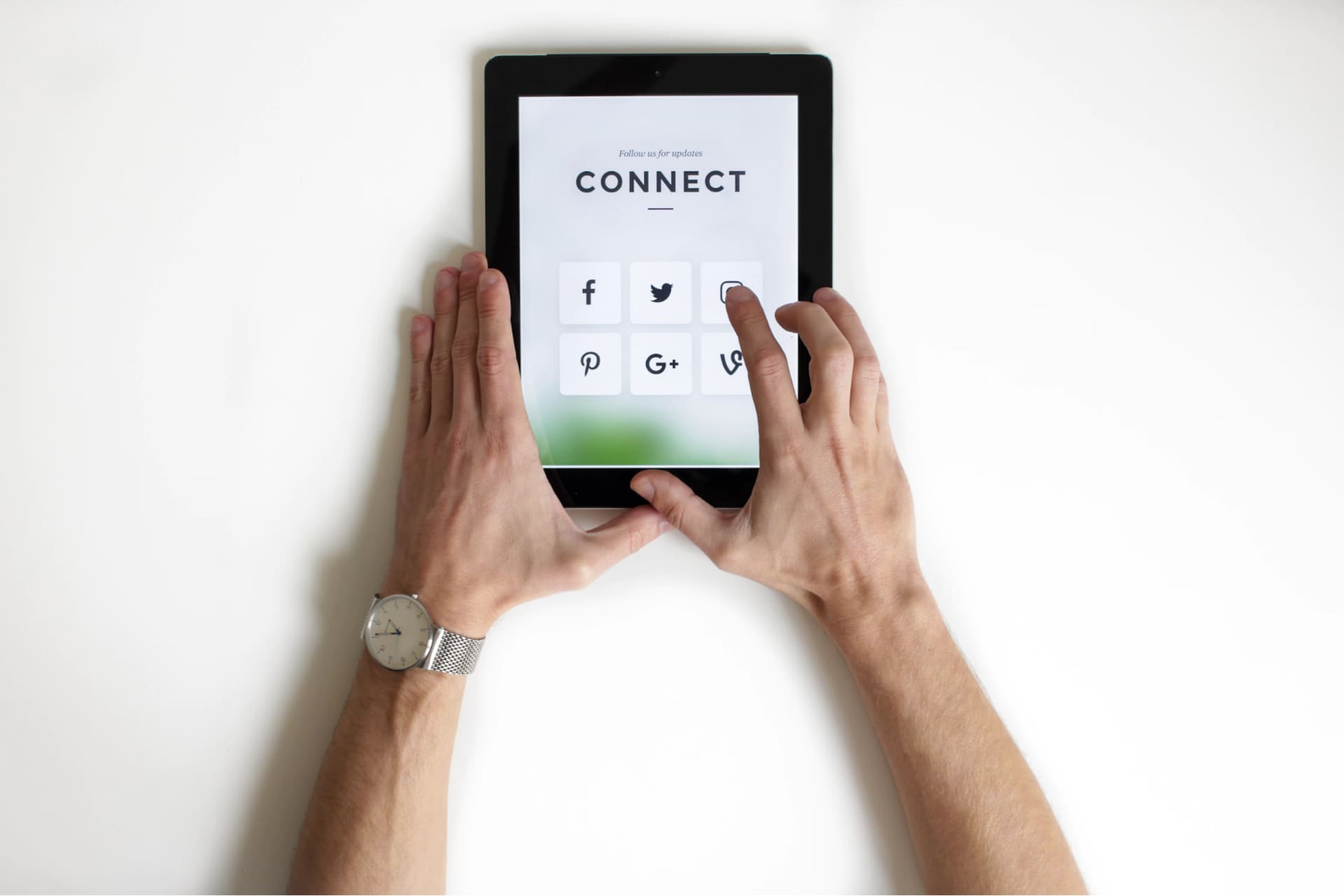 Social Media Ad Formats: Complete Overview 2022
Advertising is an important part of social media marketing. But with so many different ad formats to choose from, one can quickly lose track. We'll help you find your way. Use our overview of currently available ads on some of the most important social media channels.
Facebook Ads
Despite all the criticism in the recent past, the world's largest social network is practically indispensable for social media marketing. However, the reach of organic posts on Facebook has been declining for years. This makes it all the more important to find your way around the Facebook ads jungle, which at first glance seems somewhat impenetrable.
Campaign objectives for Facebook Ads
If you want to start a Facebook campaign, you must first select a campaign objective. Depending on which target you choose, you'll have different advertising options.
You can see an overview of all currently available campaign objectives here: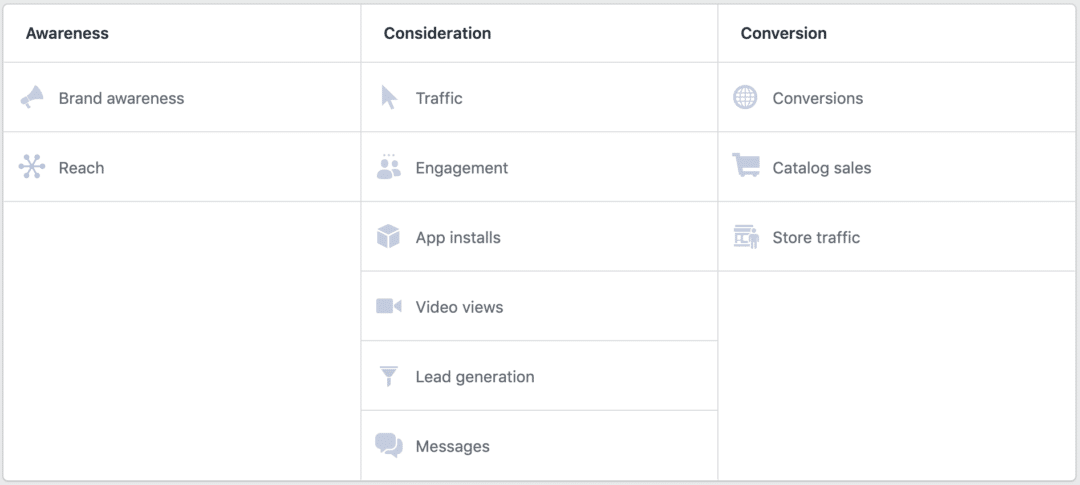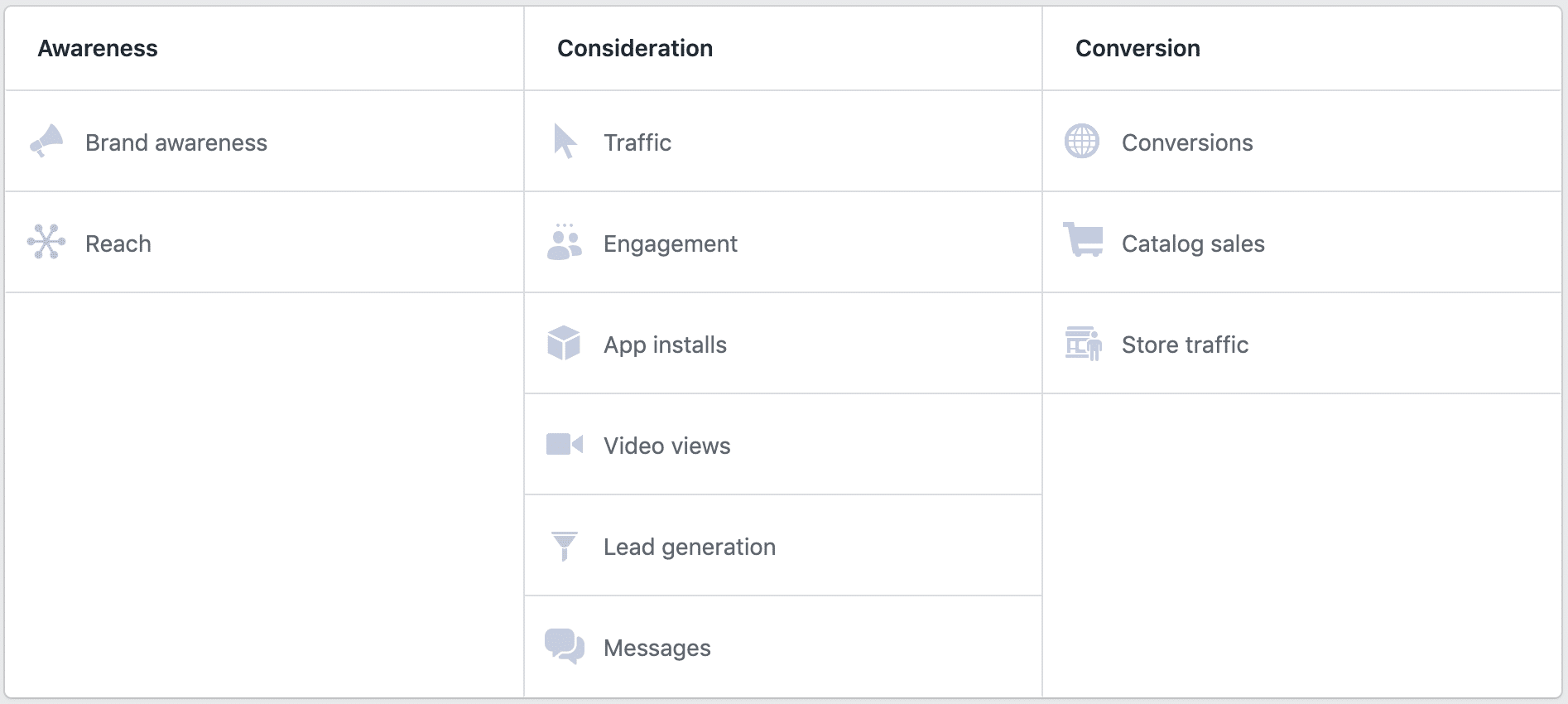 Formats for Facebook Ads
Photo ads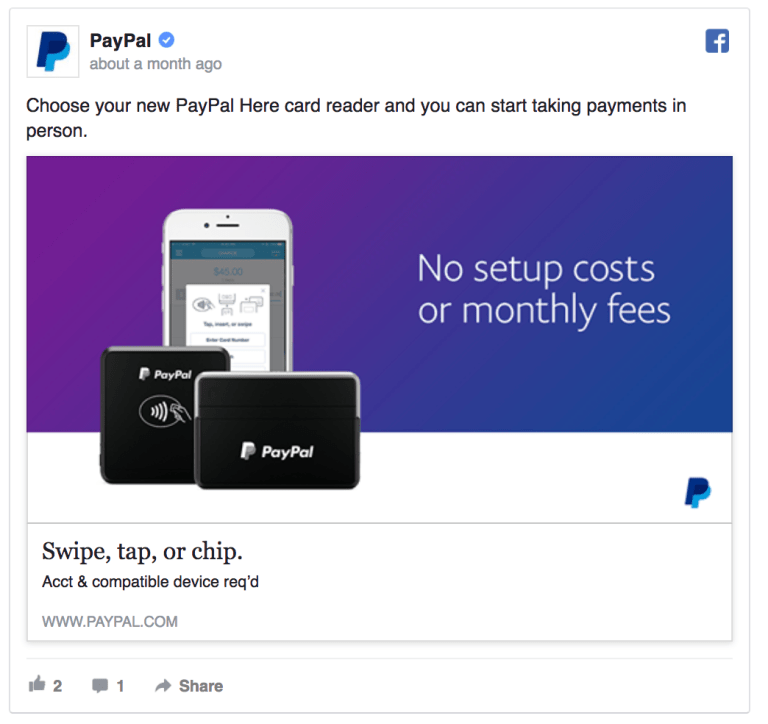 Photo Ads are the classic kind of Facebook ads. They are easy to create, efficient and suitable for many purposes. They are composed of an image, a text with a maximum of 125 characters and a link. You can also add a Call To Action button.
There are two ways to create them: Either convert an existing post into an ad or create your photo ad separately in Facebook Business Manager.
Video ads
Videos are king in the 21st century. And with video ads you can reach more people than with any other ad format. Facebook gives you a lot of choices here: Whether short or long, in the news feed or in stories, you are spoilt for choice when it comes to placement.
Tip: Videos for Facebook are relatively easy to create. But make sure to optimize them for use with mobile devices and pay special attention to the very first seconds. The better you are at captivating users right on from the beginning, the higher the chances are that they will watch your video until the end. Entertainment is key, striking "advertising" rather not.
Carousel ads
The so-called "Carousel Ads" contain up to ten pictures or videos. Particularly useful: You can add an individual link to each picture or video.
Tip: The functionality of Carousel Ads is ideal for presenting several products together. Alternatively, you can use this ad format to tell a coherent story or to illustrate a process, for example a manufacturing process.
Collection ads
Similar to Carousel Ads, Collection Ads consist of several components. In this case there are four: a cover image or video and four smaller images. Most of these smaller images are product photos. When a customer clicks on them, they are taken to an Instant Experience (see next paragraph).
Tip: Collection ads are also suitable for digital window shopping. By connecting to an Instant Experience you can successfully encourage Facebook users to buy. A dose of humor, as in this example, can't hurt.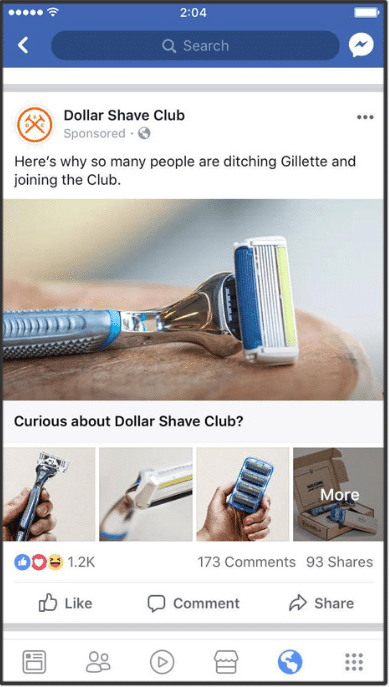 Instant experience
Instant experience used to be called canvas. The principle has remained the same: It's a full-screen landing page within Facebook with an extremely fast loading time.
Tip: Facebook offers various templates for instant experiences, for example for storytelling, product presentation or lead generation.
Playable ads
Playable ads are an option if your company distributes apps. They show keen users an interactive full-screen demo when they click on it and forward them to the Google Play Store or App Store via a Call to Action button.
Slideshow ads
Creating a video ad without video? Slideshow ads allow you to do just that. Facebook combines images you've selected into a video slideshow. These ads can be created quickly and easily and work great with slow internet connections because of their small amount of data.
Story ads
Originally introduced by Snapchat, stories are very popular on Facebook and Instagram because they are a personal and narrative format. With Story Ads you can take advantage of this popularity. However, they are not an ad format of their own, but are automatically selected as placement when you choose a photo, video or carousel ad.
Messenger ads
Messenger ads are another placement possibility. As the name suggests, they appear in Messenger between chat messages. This way, as with other ads, you can forward users to a shop, but you can also motivate them to contact you in Messenger.
Instagram Ads
Instagram has evolved from a much-noticed newcomer to a top dog among social networks. With its focus on visual content and high interaction rates, it offers fascinating opportunities for social media marketing. The close connection between Facebook and Instagram is an advantage in advertising. Ads for Instagram can be created and analyzed centrally in Facebook Business Manager.
Objectives for Instagram Ads
The selectable campaign objectives in Instagram are brand awareness, reach, traffic, app installations, interaction, video views and conversions.
Formats for Instagram Ads
Instagram offers the following ad formats familiar from Facebook:
Photo Ads
Video Ads
Carousel Ads
Story Ads
Collection Ads
Instant Experience Ads
Eye-catching visual content is key on Instagram, even more so than on Facebook. After all, it's all about seeing (and being seen).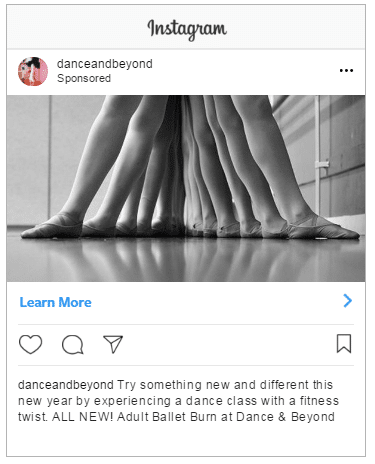 However, there are differences to Facebook in the specifications. For instance, video ads in Instagram have a maximum length of 60 seconds.
Twitter Ads
Advertising on Twitter, is it worth it? It depends. In any case, advertising on the microblogging service has special advantages:
The potential reach of Twitter ads may not be as large as that of their counterparts on Facebook. However, you will ideally reach many opinion leaders at once.
On Twitter, you only pay for performance, for example for actual conversions. Impressions and commitment are provided free of charge.
The network offers you some particularly interesting targeting possibilities. These include keyword targeting, with which you can address users who have used a certain word, hashtag or word combination in their tweets in a predefined period of time.
Ads on Twitter are quite cheap compared to advertising on Facebook.
Objectives for Twitter Ads
Twitter gives you the following campaign objectives to choose from:
Reach
Video Ads
Pre-roll Ads
App installs
Website Traffic
Interactions
Followers
New App Interactions
As mentioned before, you only pay for actual results. Those are measured depending on the campaign goal you set. If you choose awareness, you pay for impressions, as opposed to paying for new followers when choosing followers or for website clicks and conversions when selecting link clicks and website card clicks.
Tip: Quick Promote allows you to convert an existing tweet into an ad easily.
Formats for Twitter Ads
Sponsored tweets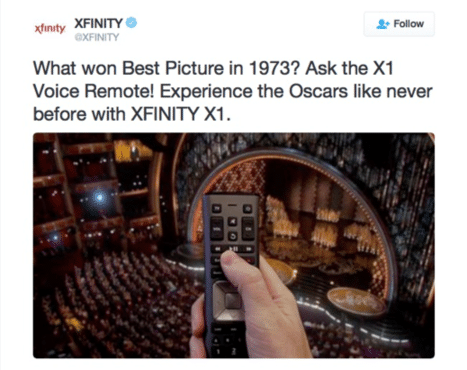 Sponsored tweets are "normal" tweets that have been converted into ads. Basically, you can use any tweet you want. Apart from being marked as an ad, it looks like a normal tweet. This has the advantage that it blends into the timeline naturally. A potential downside is that the same character limit as for regular tweets still applies.
Twitter Amplify
Amplify allows you to embed your ads in high-quality content from publishers. You can play video ads as a pre-roll or enter into an individual cooperation with the respective publisher via Amplify Sponsorships.
Follower Ads
If you primarily want to gain new followers and increase your reach, you can start a follower campaign and run sponsored accounts. These Twitter ads are displayed in various places, for example, next to the timeline in the search results and under "Follow".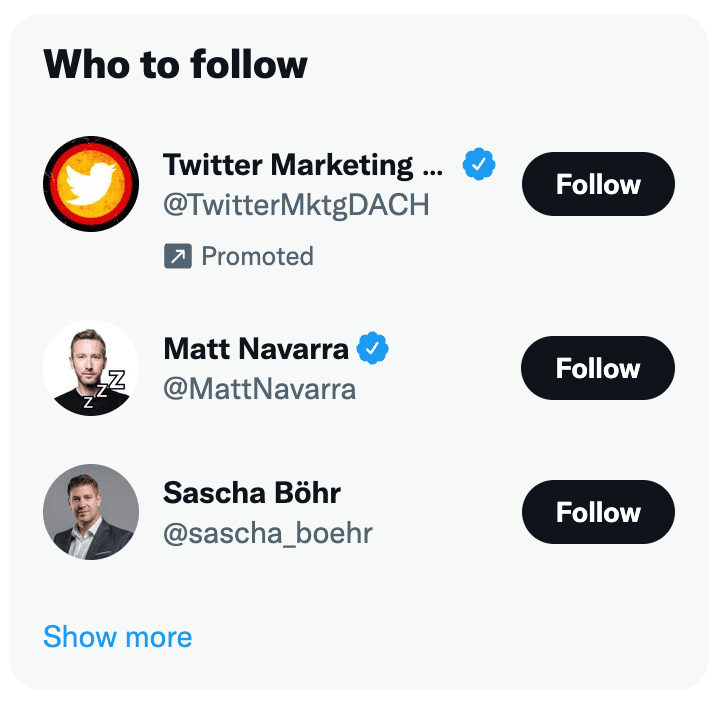 Twitter Takeover
According to Twitter, takeover ads are the highest-value placements in the Twitter Ads universe. There are two variants.
A timeline takeover puts your ad at the top of the feed. Thus, it is the first thing users see when they open Twitter.
A Trend Takeover or Trend Takeover+ allows you to position yourself in the Explore tab. Your ad will be displayed where users are looking for new, relevant topics.
YouTube Ads
YouTube is the No. 1 video streaming platform and the second largest search engine in the world. You can place ads on the network via Google Ads.
Objectives for YouTube Ads
The following campaign objectives are currently available on YouTube:
Sales
Leads
Website traffic
Product and brand consideration
Brand awareness and reach
If you select one of them when creating your campaign, certain options and settings are automatically suggested to you. Alternatively, you can choose not to select a target and not use these recommendations.
Formats for YouTube Ads
Skippable video ads (True View Video Ads)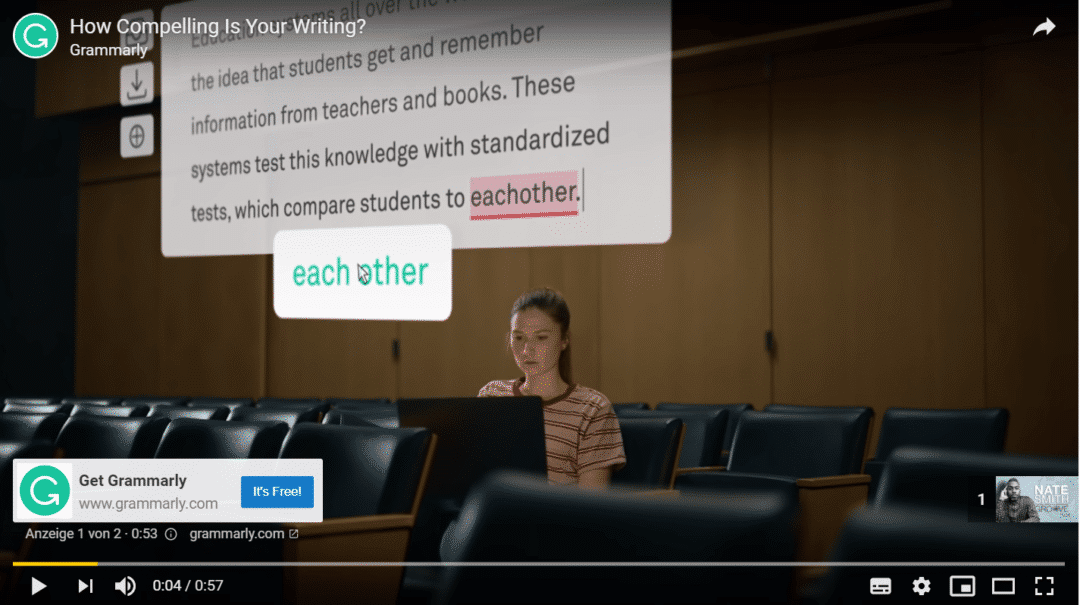 The popular True View video ads are characterized by the fact that the user can cancel them after 5 seconds. This has two advantages:
On the one hand, this form of video ad is much less intrusive than non-skip video ads.
On the other hand, you only pay if users have viewed at least 30 seconds of your video or click on the ad. So you generally only pay for users who are really interested in your ad. A fair deal.
The maximum length of True View video ads is 3 minutes. They will be shown before, during or after the main video.
Tip: When using skippable video ads, it's even more important than usual to get users excited and curious, or encourage them to watch your ad for more than 5 seconds.
Non-skippable video ads
These YouTube Ads can be a maximum of 15 or 20 seconds long. Skipping is not possible. This entails a certain risk that users are put off by the ad. Try to come up with an entertaining video that doesn't follow classic advertising patterns.
Overlay ads
These ads are displayed on desktop devices in the bottom of the playing video.
Bumper ads
Bumper ads are up to 6 seconds long videos that appear before, during, or after the main video. They cannot be skipped. "Short and sweet" is the motto here.
Out-stream ads
The relatively new out-stream ads are not visible on YouTube itself, but on partner websites and apps only. They are played without sound. When a user clicks on an out-stream ad, it will be unmuted.
LinkedIn Ads
LinkedIn is the world's largest business network and the proverbial gold mine for B2B marketing. According to LinkedIn, regular content gets up to 15 times more interactions than LinkedIn job ads.
First and foremost, LinkedIn ads can reach influencers, decision-makers within companies and other opinion leaders. Not a bad audience, is it?
Objectives for LinkedIn Ads
Campaign objectives on LinkedIn correspond to the well-known phases of the marketing funnel: awareness, consideration and conversion.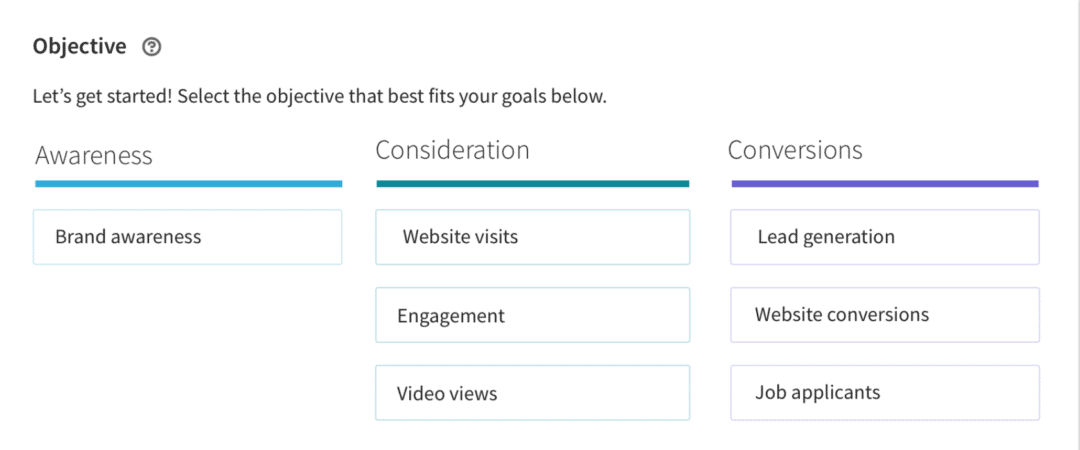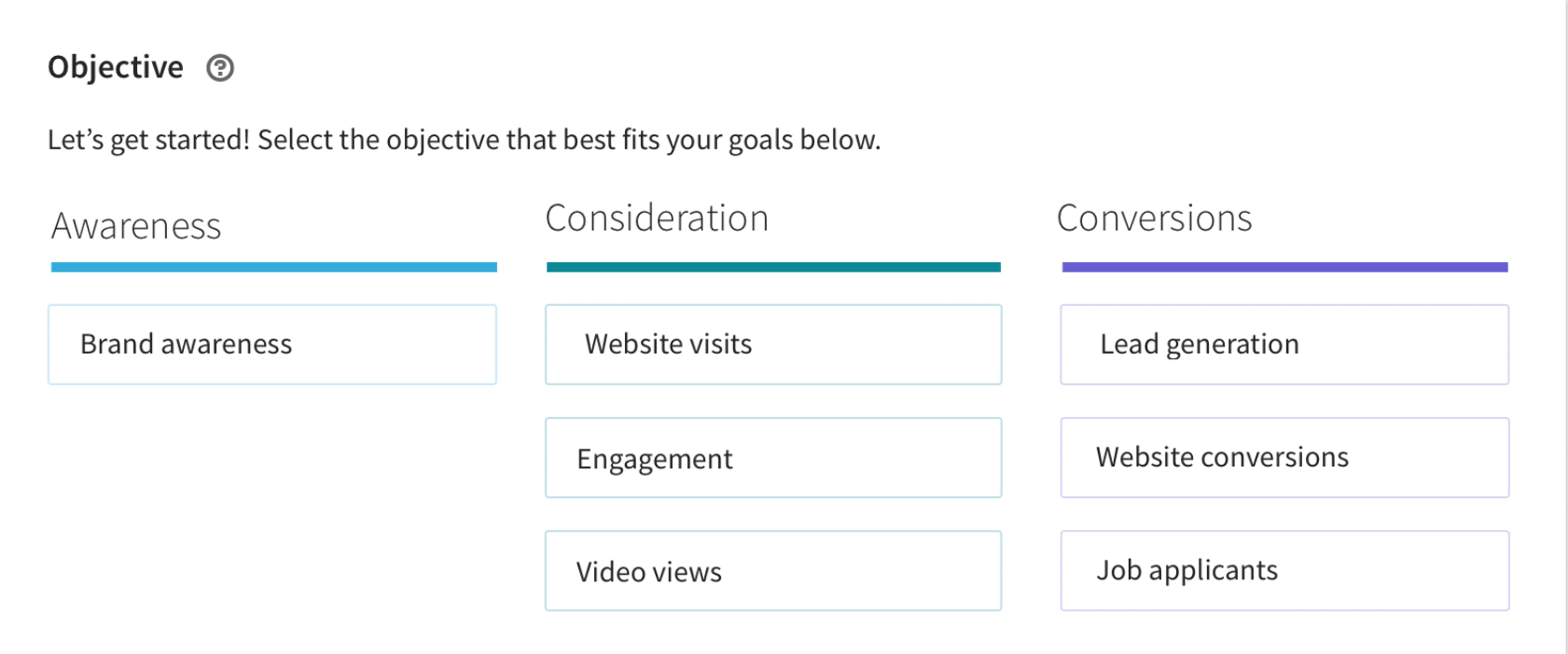 Formats for LinkedIn Ads
Sponsored content
Sponsored content appears directly in the feeds of users. Depending on your choice, it can be single image ads, video ads or carousel ads. In addition, forms for lead generation can be integrated.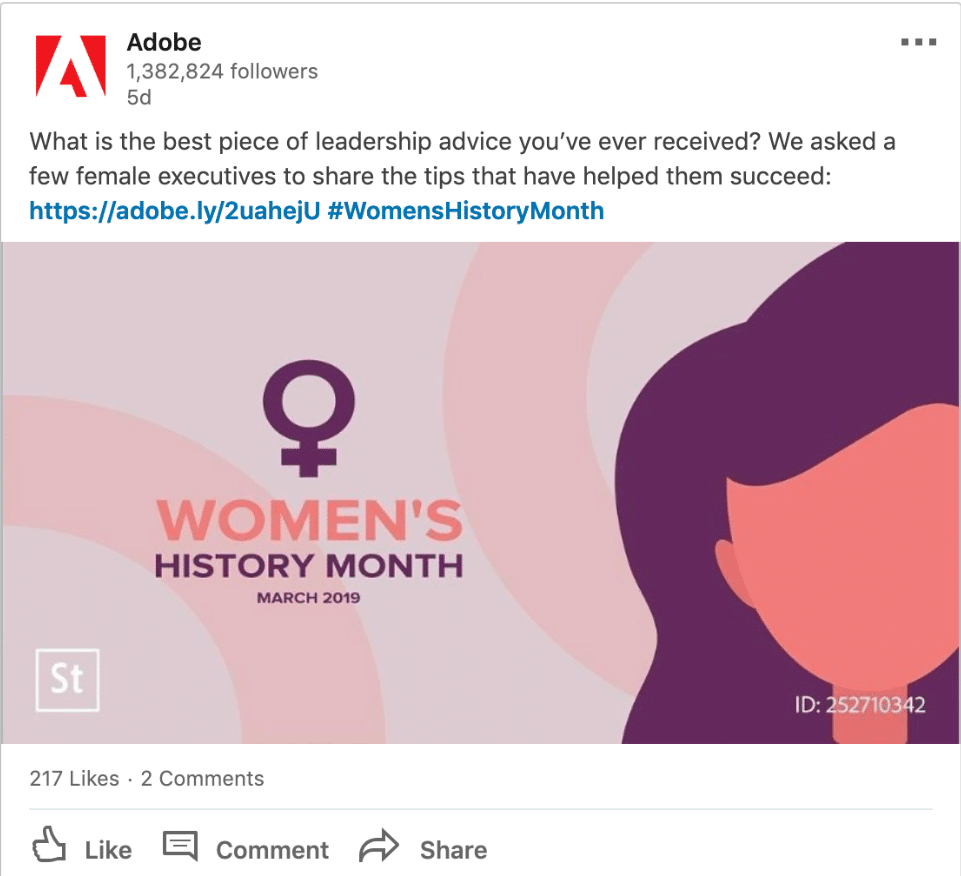 Tip: Sponsored content is versatile. You can use it to distribute interesting blog posts, company news, YouTube videos and much more. Like always, you benefit from expressive visual material.
Sponsored InMail
Sponsored InMails represent a special form of "advertisement". They are personalized messages that end up directly in the mailbox of your target group. And only if the respective person is currently active. These social media ads are, for example, very suitable for invitations to events.
Text ads
Text ads appear in the right sidebar and at the top of the main feed. They are easy to create and can be used, for example, to advertise job ads. The name "Text Ad" is misleading. In addition to a heading and a description, these ads can also contain a (small) image.
Dynamic ads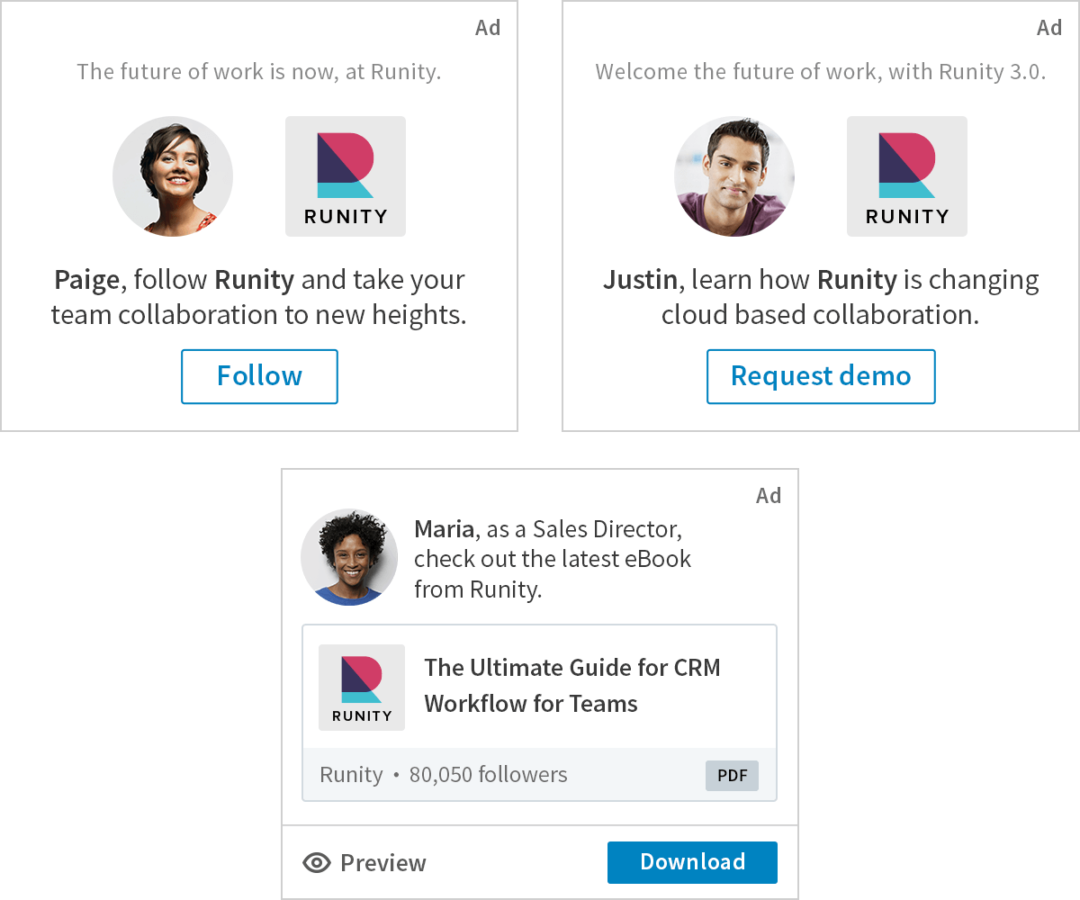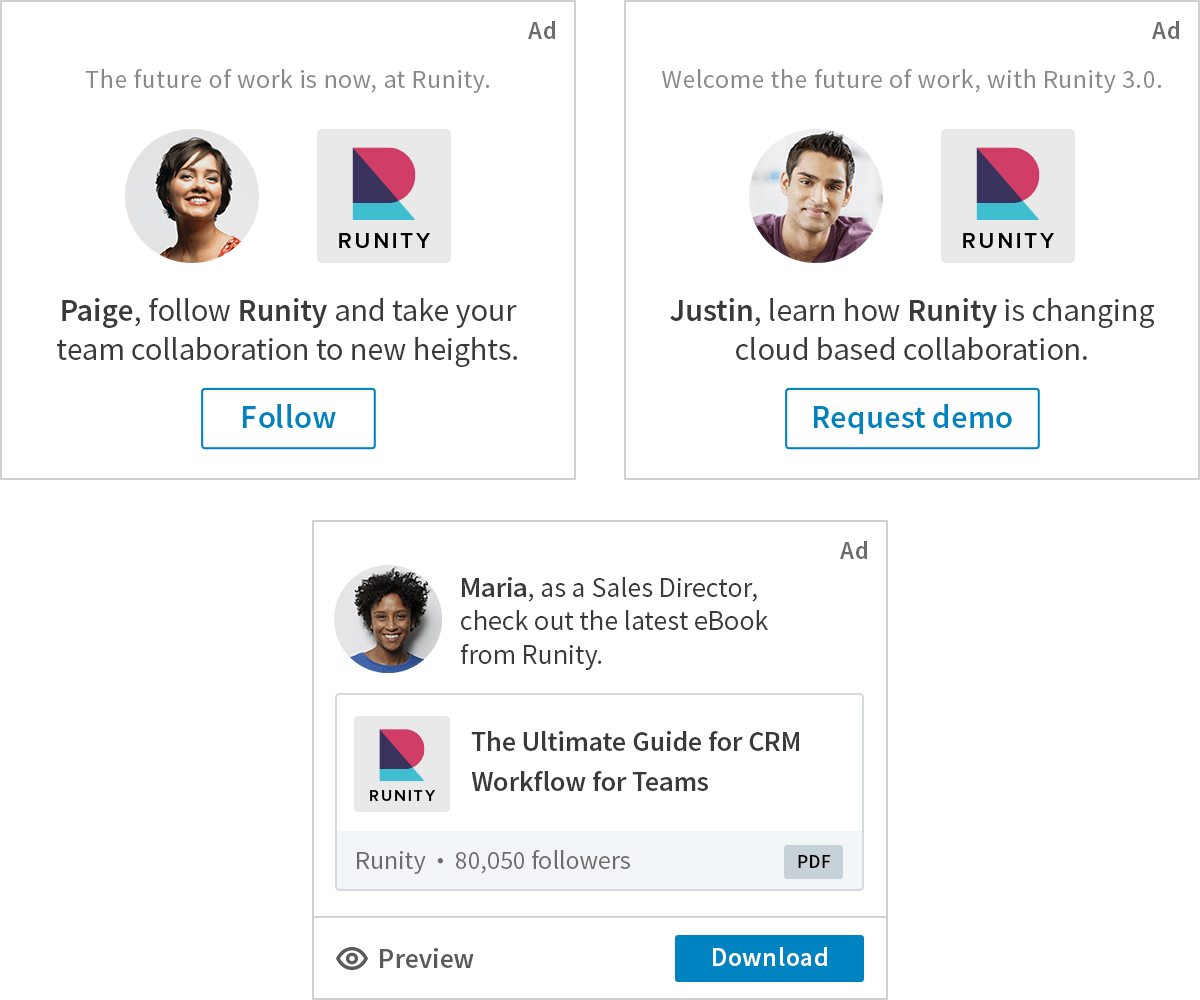 Dynamic ads are generated on the fly and the user's own image features in an direct call to action as shown in the screenshot. In practice, this means, for example, that a member of your target group will see a personalized ad for your content or one of your events. Dynamic Ads are available in different versions, e.g. as follower and spotlight ads. One of their strengths is that they generate a lot of attention.
B2B Marketing in the LinkedIn Universe – The Comprehensive Guide for Ambitious Companies
Download your free copy of the comprehensive guide for ambitious companies who want to master B2B marketing in the LinkedIn universe. Learn the DNA of LinkedIn's marketing potentials and all the features it provides for businesses, employers and employees. This guide will give you everything you need to setup your B2B marketing strategy on LinkedIn and get results that outperform you competition.
Pinterest Ads
By its own account, Pinterest is the ultimate traffic generator for online shops. In fact, the network shines not only as a meeting place for do-it-yourself fans and recipe exchangers, but also as a source of ideas for shopping. And the number of users is increasing rapidly. So it's no wonder that the platform has been offering various ad formats since April 2019.
Objectives
The first step when creating a campaign on Pinterest is to select a campaign objective. The available ones are:
Brand Awareness
Video views
Brand preference
Conversions
Shopping catalogs
Formats
Promoted Pins
Promoted pins look like an ordinary pin, except for the indication that it is an ad.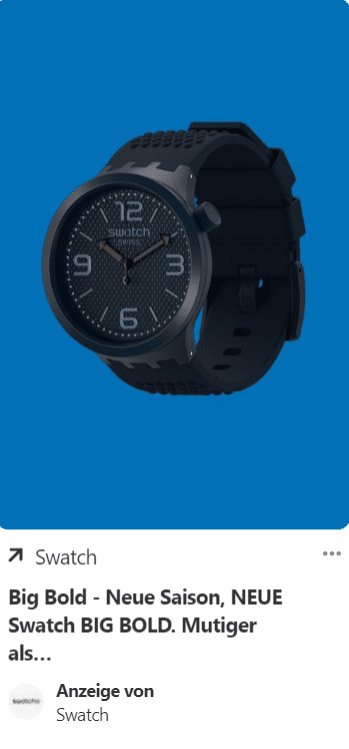 Tip: You need great lifestyle pictures to succeed with your Pinterest marketing. It's best to show your products in action instead of using clean product shots.
Promoted video-pins
You can also make use of the special advantages of videos in Pinterest ads. Pinterest gives you the possibility to view videos not only in normal "pin width", but also in full screen size and to reuse videos from other platforms.
Promoted shopping pins
With shopping ads you present individual products. They consist of one or more images. To use these ads, you need to select Catalog Sales as the campaign goal.
Promoted carousel pins
Carousel pins on Pinterest work similar to carousel ads on Facebook, except that they allow for 2 to a maximum of 5 images. This way you can tell a short story or present several products at once.
Promoted collection pins
Collection pins consist of a hero creative that is prominently placed and supplemented by other secondary assets. When a user opens the ad, up to 24 secondary creatives can be displayed. Collection ads can only be played in the mobile feed.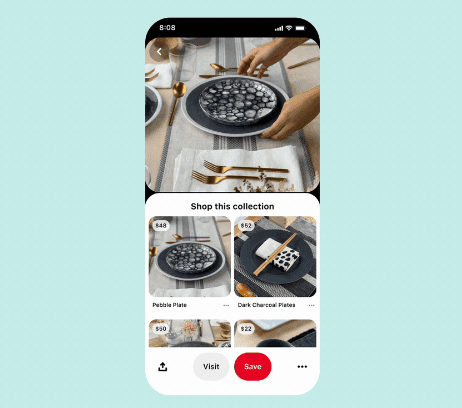 Promoted idea pins
Idea pins are the story format on Pinterest that consists of multiple images or videos. Unlike other platforms, Idea Pins can be viewed indefinitely and are intended to inspire action. As an ad format, you can back them with a call-to-action.
TikTok Ads
With its rapidly growing user base, TikTok has become an indispensable part of the social media marketing landscape. In Germany alone, 22 million active users are expected by the end of 2022. Get an overview of the most important information for your TikTok ad campaign here.
Targets for TikTok Ads
TikTok provides you with a set of campaign goals. These will help you either generate external interactions – such as on your website or app – or generate interactions in TikTok.
Website conversions
Website traffic
App installs
Reach
Video views
Lead generation
Community interaction
Formats for TikTok Ads
In-Feed Ads
These are classic video ads that are played in the TikTok feed. Use them to link to a landing page. When designing them, make sure that they fit into the feed as naturally as possible. TikTok does not preach the claim "Make TikToks – not Ads" for nothing.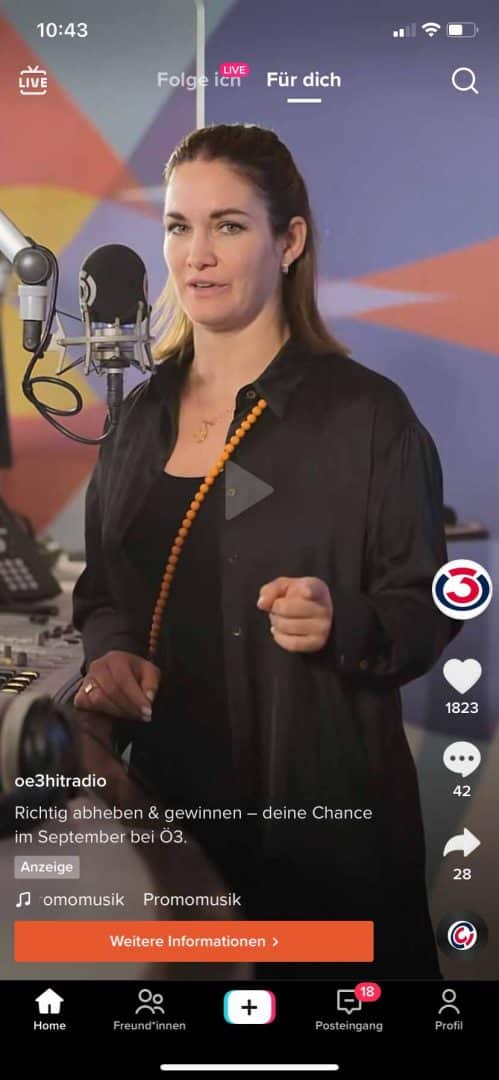 Spark Ads
At first glance, Spark Ads look like in-feed ads. However, they are based on organic videos that are also played out as ads. You have a video that works well organically and with which you want to reach a broader target group? Then this ad format is suitable.
Brand Takeover or Topview
If you book this format, your ad will be played out in full format when people open the TikTok app.
Branded Lenses and Effects
Lenses and effects are a central part of TikTok content. Using them as an ad format, you can drive game-like interactions with your brand.
Your target group is a decisive factor when choosing the right platform
Every social network has its own advantages for social media marketing. This also applies to the placement of advertisements. There are a few questions that will help you make the right choices:
Which target group do I want to reach and on which channels can I reach them best?
Which goals do I want to achieve with my campaign?
Can my products and services be presented in a visually appealing way?
Oftentimes it is most effective to place ads on several platforms and thus collect new leads or followers across platforms. In any way, a smart strategy is crucial to the success of your ad campaign.
Social media marketing on different platforms is part of your daily business? With Swat.io you always keep the perfect overview. Start a free trial now and benefit from a central calendar for editorial planning, news feed targeting, a ticket inbox and many other advantages!
Efficient Social Media Communications With Swat.io