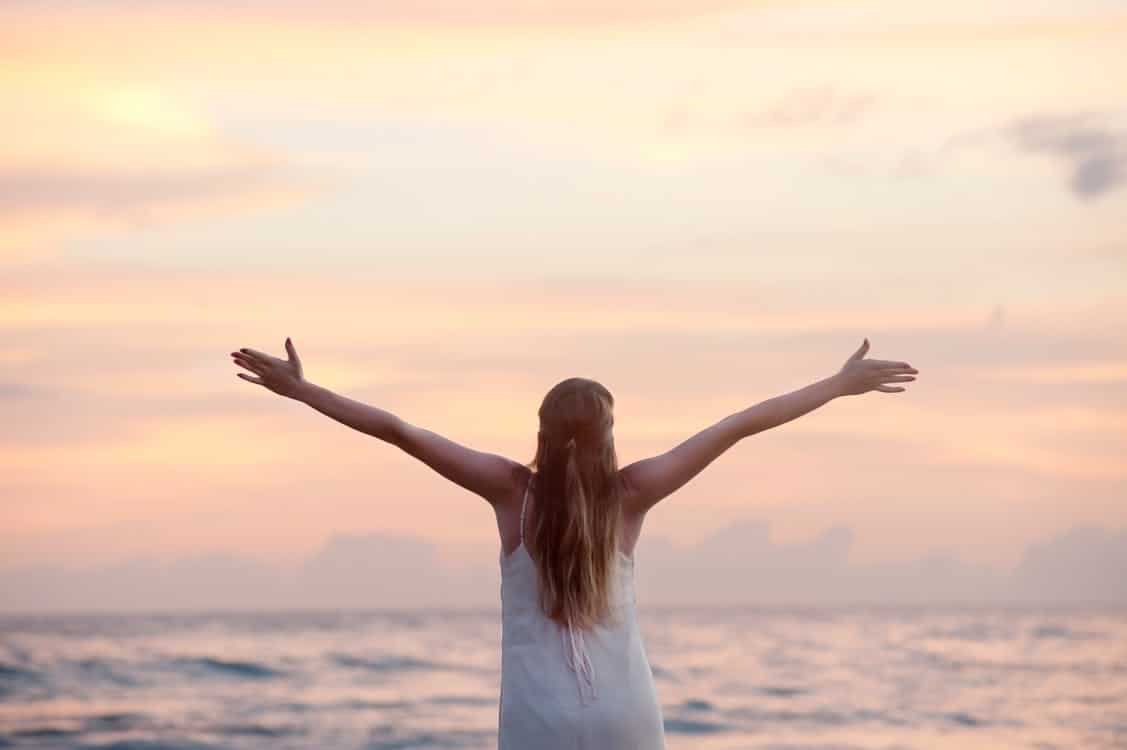 Girls Run the Web: The Phenomenon of Female Influencers
Research shows that women influencers who use social media platforms as a marketing channel outperform men's earnings by 35%. The increasing demand for influencers in the lifestyle and beauty niches sets the stage for a more valuable marketplace for women.
Influencers, regardless of their niche, agree to market certain products for different reasons (e.g. profit, fame, a good cause, other personal reasons).
Who are these women? How do they do it? We'll get your questions answered. Female influencer marketing is a highly discussed topic that sparks contradictions. But the fact is working with female influencers can drive 16 times more engagement on your social media platform. Businesses have started using influencers to spark conversations; and create hype around their products and promotions.
Keep reading to learn more about:
Different types of female influencers; and how to choose the type that matches your business goals
How women earn their living with influencer marketing
The different ad formats influencers use on social media
How efficient influencer marketing is; the risks involved
Influencer Marketing: The Practical Handbook for Social Media Marketers
Download the free and practical influencer marketing guide for social media marketers. Learn on over 60 pages how to find the right opinion leaders for your company, how to integrate influencers into your campaign and how to develop a campaign from A to Z together with them. This guide gives you everything you need to successfully implement your Influencer marketing campaigns.
Different types of female influencers
The term "influencer" used to be associated the reality TV star. Fast-forward to 2008, he/she became a socialite. When social media channels took over the internet, things changed. Several different influencer categories emerged. The top 5 categories that stand out are:
Celebrity Influencer
The celebrity type of influencer could be a singer, actor, athlete, supermodel, or anyone with mainstream media influence.
Consumers' decisions and behaviors are influenced by the pop culture. This is the main reason why brands want to work with celebrities.
Collaborating with celebrities may be expensive. However, they offer major exposure. If your goal is to increase brand awareness at a global scale, celebrity influencers are perfect.
Trendsetter Influencer
The trendsetter type of influencer activates in fields like fashion, entertainment, beauty, and technology.
They're leaders in a certain field; and are known for their ability to set new trends.
Trendsetting influencers are your best bet if you're planning to launch a clothing line, beauty product, etc.
Expert Influencer
The expert type of influencer is one of the best to work with. He/she is knowledgeable in a certain field; and has a massive following list made of people genuinely interested in what they have to share.
Followers look for expert influencers to receive guidance, advice and recommendations concerning their next purchases.
They have tremendous power of persuasion because they've built their reputation convincing others to trust your brand.
The best advantage of an expert influencer is that you can find them in nearly every field (e.g. sports, marketing, diets, technology).
A partnership with such an influencer is ideal if you want to appeal to an audience with some knowledge of what you have to offer; someone open to getting insight, tips, and advice for further learning.
Blogger Influencer
The blogger type of influencer is also very knowledgeable in a particular field.
In this category, we've included travel, marketing, beauty, lifestyle bloggers, etc.
Blogger female influencers are 50% trendsetters and 50% experts.
They have a loyal audience who believe in what they have to offer; who believe in their advice and recommendations.
Bloggers are great if you want to reach out to a specific audience and boost conversion rates.
They can help boost brand awareness around your products and also validate the reliability by writing reviews.
Advocate Influencer
The advocate type of influencer is a trustworthy asset for your brand's marketing needs.
Consumers trust recommendations more when they come from other consumers with an established following list.
Use advocates to instill trust. Most of them are micro-influencers, with an average of 2,000 fans.
Regardless, people trust when an influencer is an actual user/consumer/fan of a certain product.
Their reach is significant, thus boosting your visibility and brand awareness.
The different advertising formats influencers offer:
Female influencers earn money with different types of ad formats. The most common are: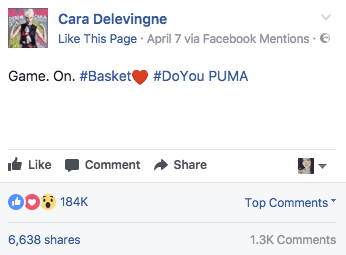 Social media mentions – an influencer mentions your brand/product/service in a casual way when posting on social media.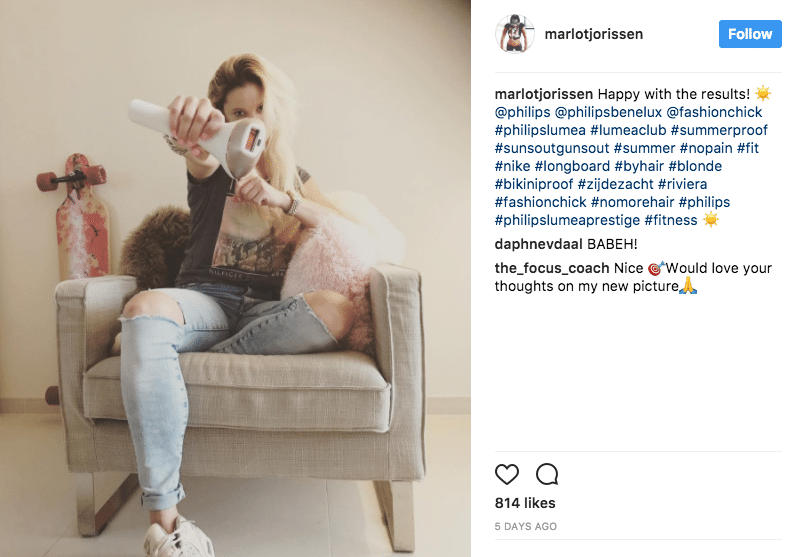 Branded content – influencers are given a product to promote; either by taking a photo or shooting a video with that product. For example: if they're promoting a pair of stilettos, the photo would have to portray the influencer wearing the shoes; and within the post, mention the sponsor with a tag or hashtag.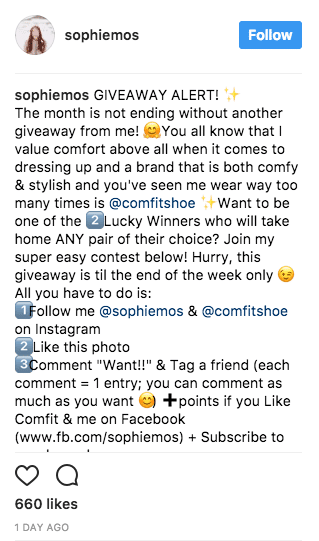 Giveaway – the influencer runs a product giveaway campaign via their social media accounts. Fans or followers are invited to join in, and enter the competition by performing several simple actions (e.g. like a photo, share the content, post a comment).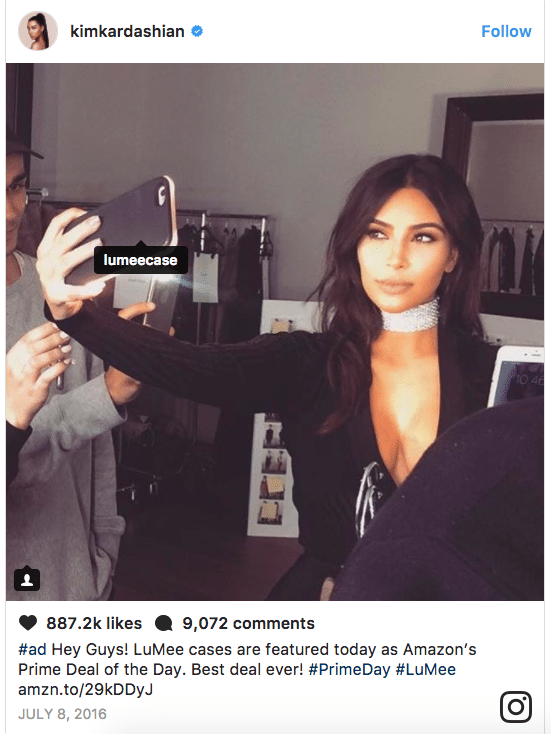 Sponsored blog posts – influencers write the post on their own blog; they describe the product they're promoting; they provide an honest review, emphasizing what they liked/disliked about the product.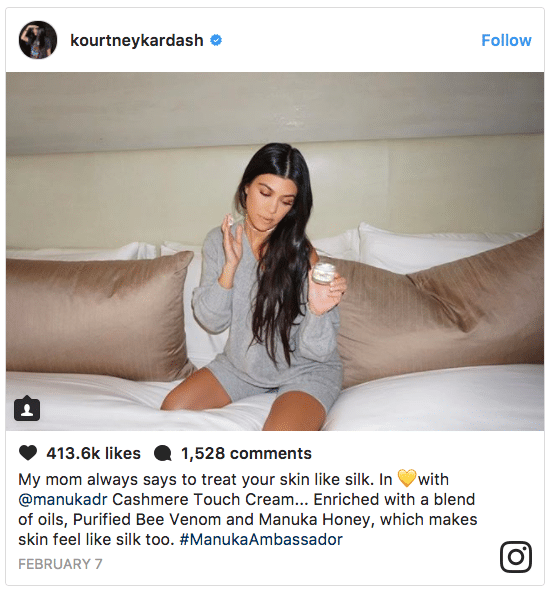 Paid product reviews – influencers are given the product, and are asked to write a review; mentioning both pros and cons.
Influencer marketing – highly efficient, but at what price?
The costs involved for influencer marketing campaigns vary. The price a female influencer can ask for a single ad format depends on several factors:
Reach (fan/follower count) on social media
Engagement rate (e.g. likes, shares, comments)
CPM (cost per thousand impressions)
Fixed pricing per campaign
On Instagram, influencers with over 100,000 fans could make $1,000/post
Working with female influencers has its perks; although there's no standard price per campaign. It's up to you to decide how much you're willing to pay. Social PR Chat reports that marketers who use influencer marketing make $6.85 for every $1 spent on social media. Other benefits include:
Increased consumer trust. 92% of today's consumers trust product recommendations marketed by people. Only 33% trust advertisements.
Increased ROI. 81% of marketers believe in the power of influencer marketing
In spite of the benefits mentioned, things also can go wrong. This happens f.e. when you work with influencers that don't relate to your brand.
Example of how it shouldn't be:
Pepsi's most recent campaign on social media triggered a lot of bad noise. The company partnered with model and social media influencer, Kendall Jenner. The goal was to deliver a message for unification, while also promoting their famous soft drink.
The people didn't get the message. In the video, Kendall offers a can of Pepsi to a police officer; triggering conflict. The masses "dissected" the commercial, claiming that it paints insensitive and unrealistic scenes of a mass protest.
Pepsi clearly had good intentions. However, somehow there was no message of unity; but of conflict. After the commercial was pulled out, Jenner apologized. She confirmed that she "didn't have any involvement in the creation process of the commercial."
Before choosing an influencer, consider these aspects:
In spite of the benefits associated with influencer marketing, if you're not working with the right people, you're throwing money out the window. It's tempting to choose people with hundreds of thousands of fans on social media. That's not always the best decision. Dig a little deeper.
When looking for female influencers to represent your brand, consider the following:
Relevance. Look beyond static metrics and unique visitors. Assess that influencer's content; to see whether or not it aligns with the message you want to convey.
Engagement. How often does the influencer engage with her audience? Does she respond to comments?
Authenticity. Influencers who don't post sponsored content that often are more authentic. Personal stories that incorporate your product, instill more trust than conventional product reviews. Engaging stories gather more honest comments and shares.
Efficient Social Media Communications With Swat.io
Most famous female influencers worldwide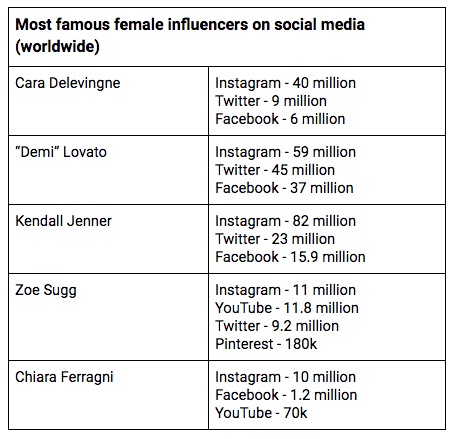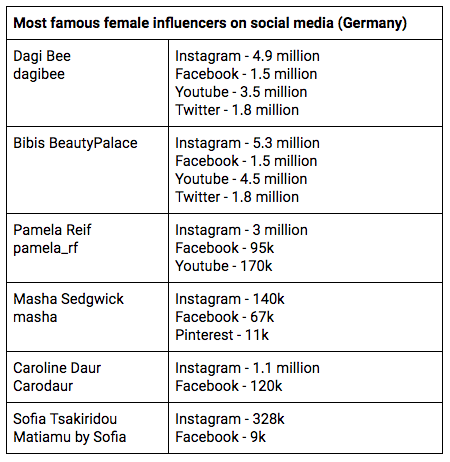 Conclusion
The power of female influencers doesn't lie in their number of fans or followers. But in their capacity to appeal to their target audience (indirectly, to your target audience) and influence by being authentic. Before choosing between any of the categories mentioned above, assess your chosen influencer's social profile. Check to see what ad format they use; or if they use paid media in the first place.
High-quality influencers are the best at building relationships. Their stories are authentic, boosting consumer trust. When trusted female influencers are merged with great brands to craft stellar content, the end result is a killer marketing campaign that will skyrocket your ROI.
Collaborations between top-notch female influencers and big brands are on the verge of expansion. What's your take on an influencer's potential to alter customer perception? Share us your thoughts below.