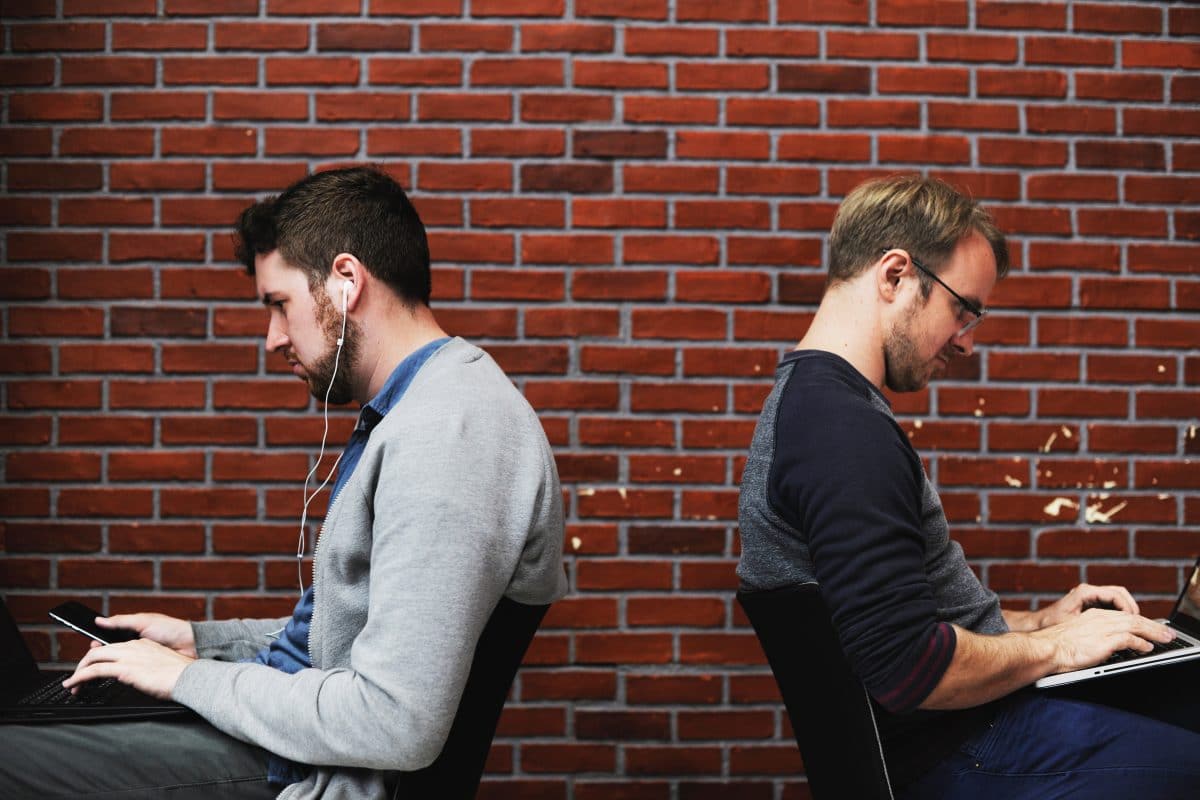 Hype Your Product Pre-Launch with Social Media
Excited about your new product's pre-launch? You should be. It's the next big thing. Use social media to launch with a bang, and find a way to set yourself apart from the competition. Execution is key. Create buzz and tease the audience; draw people's attention by creating anticipation and excitement. This will make the pre-launch of your product even more appealing and interesting.
The world is fascinated by everything mysterious. People are driven by the urge to seek the unknown. As a marketer, you have to use that sentiment to your advantage. Tease your audience and make them want your product. Make them wait for it!
Here are some practical guidelines on how to use social media marketing to hype your product's pre-launch and make your audience crave it before it gets released.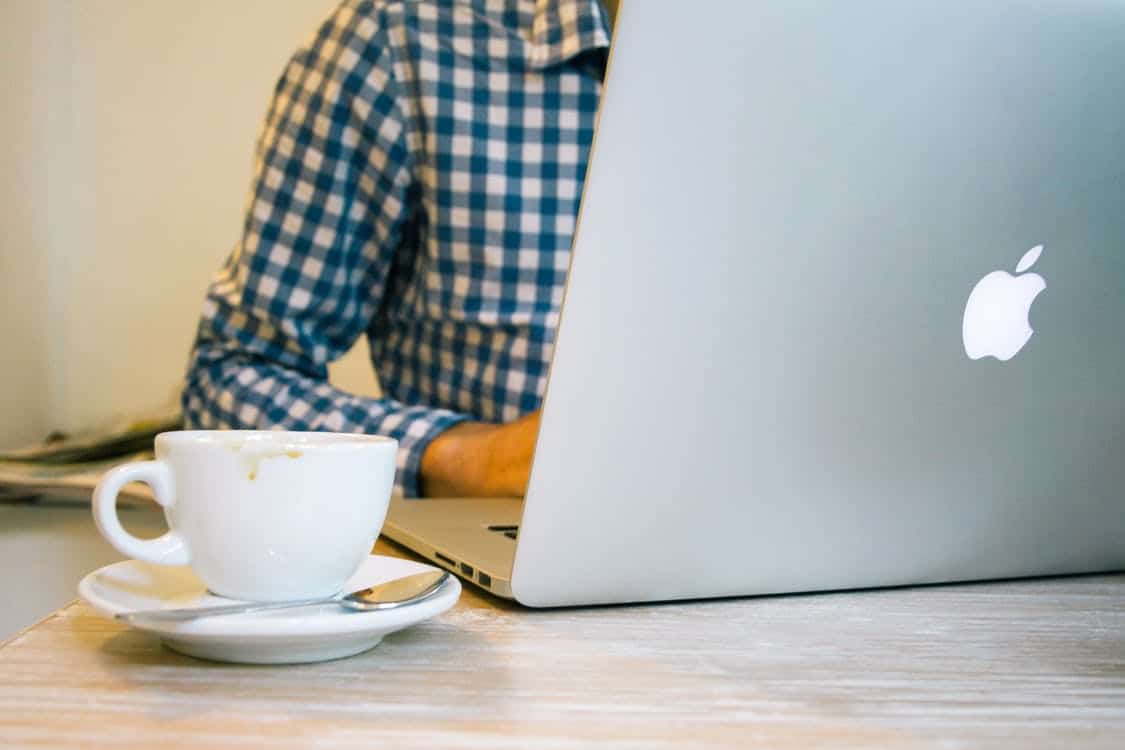 Create hype with a teaser campaign
Start the pre-launch of your product with a teaser campaign. Provide your audience with insight into what happens behind closed doors. Don't give many details, and keep your audience engaged with:
Behind-the-scenes footage
Host a Q&A session
Teaser video (use Facebook, Snapchat, Instagram Stories)
When teasing the pre-launch of your next product, keep a close eye on your audience too. Build a connection by sharing enticing information. When the big day comes, they'll be excited to get their hands on your product. Provide just the right amount of information to get people interested in what you have to offer.
When Coldplay launched their album in 2014, they created an exciting Twitter teaser campaign for their fans. The band came up with the idea to hide the lyrics of all the songs in libraries spread across 9 different countries, building anticipation for the launch. The hunt was managed with promotional Twitter teaser posts.
Coldplay's new angle for the launch of their album became an international scavenger hunt for lyrics. The band introduced "GhostStories" on Twitter, where they came up with the suggestive hashtag #lyricshunt. Initially, the target audience was Mexico City.
The Art of Social Media Content Creation
Download our eBook and learn how to plan, create and distribute your social media content while measuring its effectiveness on your relevant social media channels. To ensure you don't miss out on any big social media content trend or best practice, we've also included interviews of 5 experts in this field. Find out how to master the art of social media content creation using the latest available tools and determine what type of content makes your audience tick!
Later on, more cryptic photos and cool hints followed. All were meant to encourage fans to participate, get more involved by sending photos with found lyrics and become part of a Coldplay's idea to launch their album.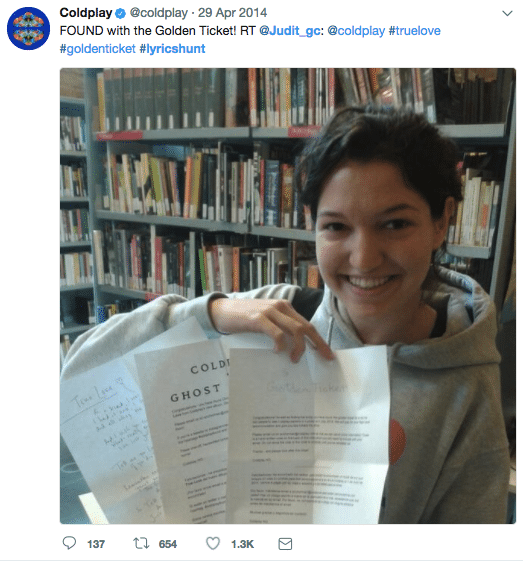 Hashtags help you categorize your product. Extremely helpful around the pre-launch phase of your product – hashtags bring content together in a single place, making it easy for prospects and customer to learn more what you have to offer.
Hashtags compel your audience to spread the word on social media. Around the pre-launch phase of your product, choose unique, easy to remember hashtags; tie them to your product.
On Facebook, you should stick to hashtags that make sense; and are relevant to the conversation. On Twitter, hashtags are vital because they tie conversations belonging to different users into one stream. If more Twitter users use a specific hashtag but are not connected in any way, their tweets will show up in the same stream.
According to a TrackMaven report (which attempted to uncover the optimum hashtag number on Facebook, Twitter, and Instagram), the best posts on Facebook should have one hashtag (average engagement was around 1,700 interactions/post).
The report highlighted that posts with more than one hashtag began declining in interactions; engagement dropped to 500 interactions on posts with over 6 hashtags. As opposite to Facebook, Instagram seemed to perform best when 9 hashtags were added to a post; with interactions soaring to 28,000 per post.
Let's check out an example that perfectly highlights how creating your own hashtag helps increase reach and engagement around your product's pre-launch.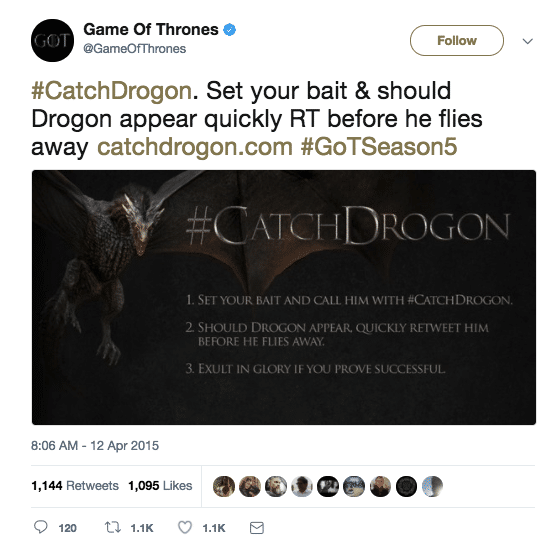 To make people excited about the Game of Throne's 5th season, HBO, the American premium cable, and satellite television network, came up with a unique hashtag for the new season ( #CatchDrogon). HBO invited fans to jump on a giphy dragon hunt. Fans were encouraged to use the hashtag on all promotional graphics for the new season, and help spread the word.
Make a contest
People get excited when given the chance to win something. They'll be more excited for the launch of your product. Settle on a fun prize and make your contest interesting and attention-grabbing. This will compel your audience to spread the word. Encourage people to share, retweet, repost, tag, like your contest.
A Like to Win type of contest might seem like the best idea when pre-launching your product on Instagram. Encourage fans to participate by asking them to "Like" your product's pre-launch video.
Use Instagram Stories and choose your media format: Boomerang, Hands-free, Rewind
Upload your teaser video on Instagram
Include related hashtags linked to the product to bring everyone on the contest page
Highlight that your fans have 24 hours to like & share the video
Add a CTA to your contest story, inviting fans to enter their email address for a chance to win your product the day it launches
Randomly pick a winner (or more)
Giveaways make excellent rewards. Your campaign is in the pre-launch stage. People are eager to know more, so they'll be excited to get their hands on your product before anyone else.
The idea of the contest is to help your campaign build momentum. This sort of contest on Instagram doesn't just create a hype. It instills curiosity, driving more people to participate and win.
Start a Crowdfunding Campaign
Crowdfunding can help hype up your product before it launches. When people begin supporting you, it means they believe in your concept. It's an opportunity to set up a fan base before seeing your product hit the market. Through crowdfunding your fans want you to have a successful launch. They believe in what you have to offer, being more than willing to spread the word. Talk about you with their friends and family, like and share on social media.
Crowdfunding gives you the opportunity to do pertinent research: some of your campaign backers link their social profiles. This is your chance to see who interacts with your social campaign. Assess their profiles to get a feel of who they are (age, interests, etc.)
Engage with your audience on social media, and let them know how your crowdfunding campaign goes. Highlight milestones, and keep them updated with the progress.
Here is an example, which will show you how powerful this strategy can be: Fidget Cube's crowdfunding campaign went viral on Twitter and Facebook. The brand initially planned to raise $15,000. But their Kickstarter campaign ended with nearly 160,000 backers, and $6.4 million.
Fidget Cube became available on Kickstarter; when the campaign was initiated. The makers also posted the video on the official Fidget Cube Facebook page and on YouTube.
Use influencer marketing differently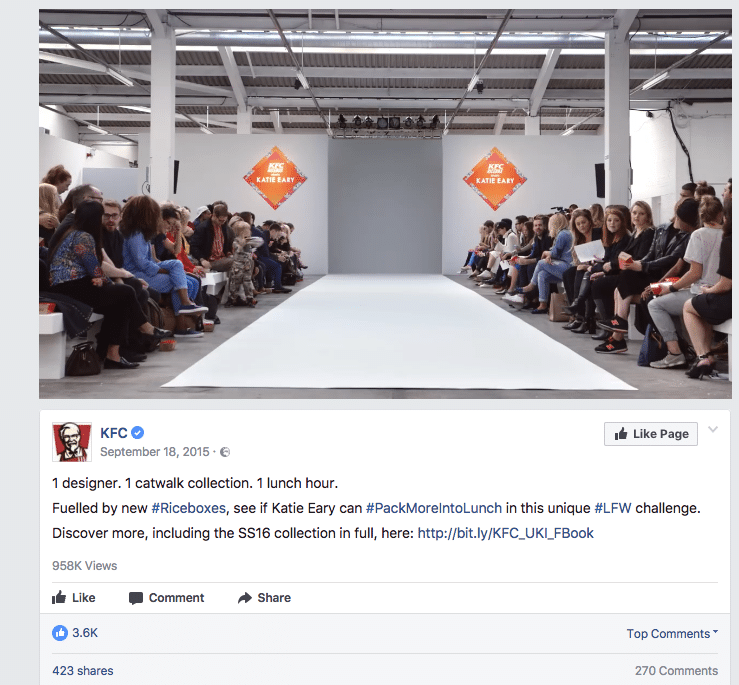 Come up with a new way to turn people's heads around. When using influencers, consider challenging them to create something unusual and original around your new product. KFC UK & Ireland partnered with fashion designer, Katie Eary, to help promote the company's new menu item: Ricebox.
On social media, the campaign had the hashtag #PackMoreIntoLunch. The goal was to offer British and Irish millennials a healthier food alternative, but also raise awareness about KFC's new menu item.
The campaign had tremendous success because it focused on 2 very different concepts: fashion & fast food. It was intriguing – an ingenious method to promote a new product.
Efficient Social Media Communications With Swat.io
Conclusion
When using social media marketing to pre-launch your new product, settle on strategies that best match your audience. Focus on tactics that entice and compel.
Craft a teaser campaign to create hype.
Brainstorm your own hashtag to categorize your product. Make sure it resonates with both your audience and your product.
Come up with a creative contest idea. Let people know that the more they spread the word the better chances they have to win.
Set up a crowdfunding campaign. Use social media to foster widespread support around the pre-launch phase of your product.
Mix things up when using influencer marketing. Do things differently by implementing different concepts.
Social media takes time; be persistent; be selective and come up with a different approach to make your pre-launch campaign stand out.