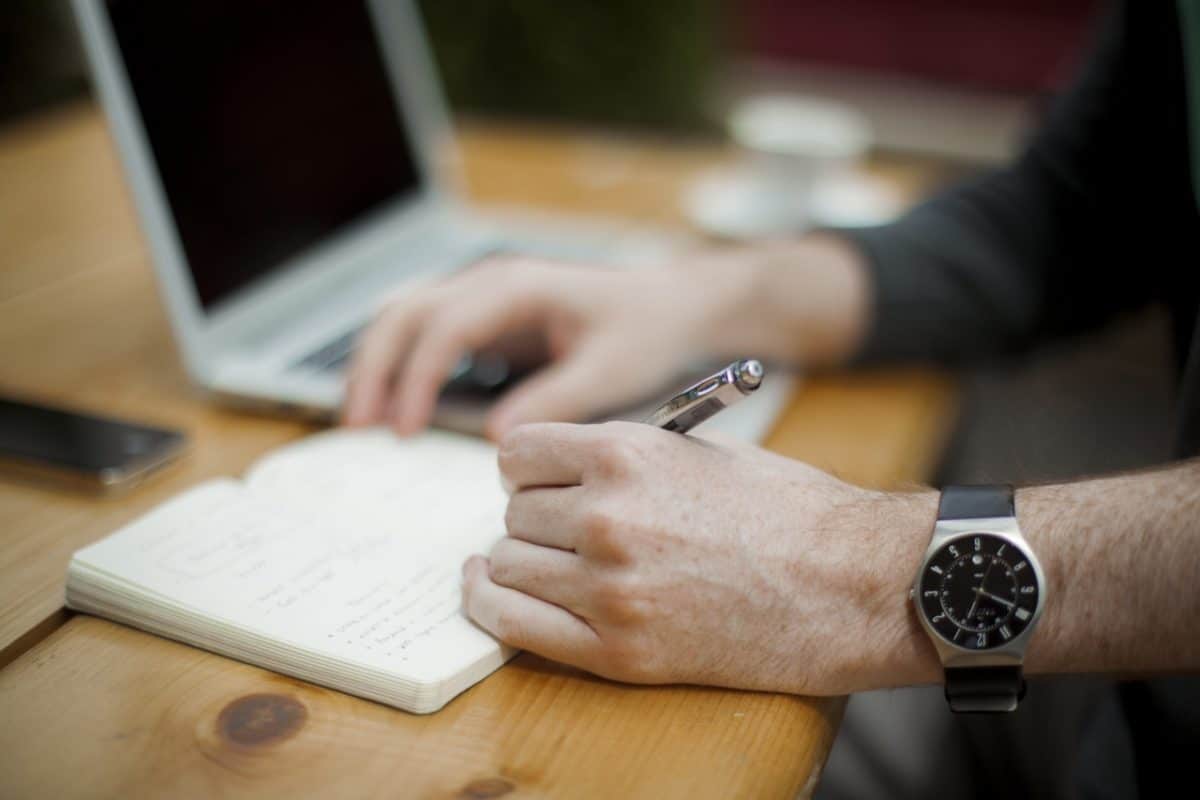 How to Pick the Best Time for Publishing Social Media Content
In this blog post, we're going to discuss when it's the best time to publish content on Social Media, why it's important to be consistent, the specifics of each social network, and how a social media management platform could make your life easier.
Now that you've gone through one or more brainstorming sessions and have gathered all of the brand stories you'd like to share with the world, it's time to focus on publishing social media content. Before logging into your social media accounts and posting the updates manually, let's take a look at a better alternative.
Why Is It Important to Mind the Frequency, Day and Time?
The time of the day people check their social media accounts can differ dramatically from one network to another. Since each platform serves a different purpose, people are active on some in the morning, on others during lunch break and again on others they are more or less always on. That's just an example, as each brand's context will dictate the best time and frequency to post updates. It all comes down to your target audience, the social platforms it's frequenting and the time of the day it's the most active.
To find the best timing for your #SocialMediaContent updates, you need to consider your #TargetAudience.
Another aspect you should keep in mind is that inconsistency is one of the main things that could hurt your brand. Posting infrequently might even cause your target audience to forget about you or to lose organic reach because of the network's algorithm. Especially Facebook is a perfect example for losing organic reach based on the algorithm. Search Engine Watch reported that Facebook pages lost as much as 42% of the organic traffic between January and May 2016 due to a change in the News Feed algorithm. Same as for irregular posting also applies if you post too often. Your audience might get annoyed and hit the unfollow button.
Not at last, the size and location of your audience will also influence how often you should post. Are you targeting an audience spanning over multiple countries or time zones? Then you should focus on finding a common denominator. Check social audience insights and Google Analytics to understand where your primary audience is located and when it gets to your website from social media.
The Art of Social Media Content Creation
Download our eBook and learn how to plan, create and distribute your social media content while measuring its effectiveness on your relevant social media channels. To ensure you don't miss out on any big social media content trend or best practice, we've also included interviews of 5 experts in this field. Find out how to master the art of social media content creation using the latest available tools and determine what type of content makes your audience tick!
Learn the Best Practices for Posting on the Main Social Networks
Since each social network has its own particularities, you need to be aware of the recommended frequency and times for each of them. Only by doing that you will be able to maximise the reach and engagement of your social media updates. We've decided to take a look at the best practices for Facebook, Twitter, LinkedIn and Instagram. But also keep in mind that best practices might not work best for you. If you are in a very specific industry or target group you should analyse your engagement regularly and focus on the posting times that best suit your audience and your brand.
What's the best time to post on Facebook?
According to Hubspot, posting once or twice a day on Facebook is the way to go for Business Pages. However, this works best if you have more than 10,000 followers. By posting this often, you will maximise engagement on your updates, as well as the number of clicks. If your number of followers is below that, you need to set your priorities in terms of engagement or clicks. Posting twice a day for a smaller following can cut the clicks per post in half. On the contrary, posting 1-5 times a month can double the number of clicks and will increase your site's traffic. Furthermore, Hubspot reveals that any day of the week is perfectly fine, as long as the posts go out between 9 AM and 3 PM.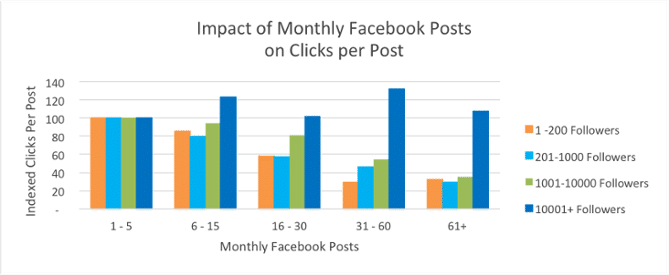 What's the best time to post on Twitter?
When it comes to Twitter, the goal will once again determine the best frequency. Engagement optimisation requires 1-5 tweets per day. If it's responses you're after, you can post as often as you want, as there won't be any adverse reactions from your audience. The focus should be on engagement, as the time spent on posting 50 updates for responses would be better invested in other activities. Focusing on the workweek yields the best results, especially at 12-3 PM and 5 PM.
What's the best time to post on LinkedIn?
Tuesdays, Wednesdays and Thursdays are the days of choice for posting on LinkedIn, particularly at 7-8 AM, 5-6 PM and at noon. With that in mind make sure that you publish at least 20 updates per month on this platform, in order to keep your audience engaged and your profile awareness high.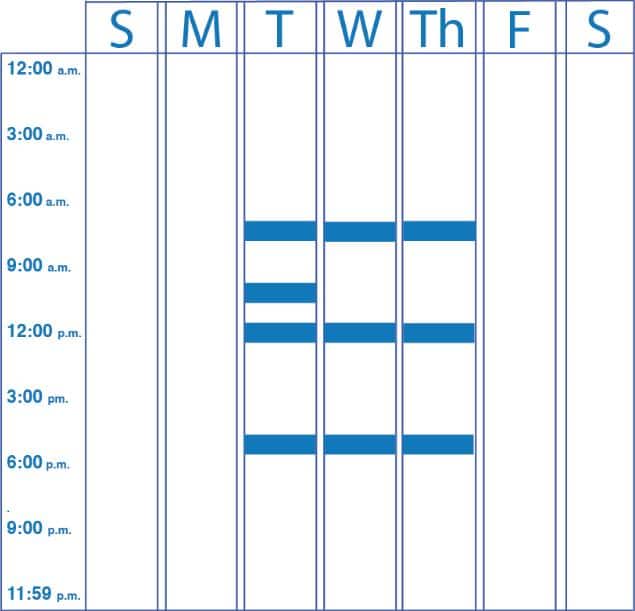 What's the best time to post on Instagram?
If your brand focuses on a lot of visual content, then you should take Instagram into consideration. According to a study from Union Metrics, consistency seems to play a very important role on this network, as reducing the number of posts will lead to less followers and less engagement per post. Here, you can post as often as you want, at a pace you're comfortable with for longer periods of time, if you want to maximise engagement. As for the recommended days, Monday at 7 AM is when you should post if you're looking for engagement from your audience.
Since there are best practices for each social platform, you would spend a lot of time posting manually on each of them. Fortunately, it doesn't have to be like that.
Use a Social Media Management Platform to Better Organize Your Calendar
If you've ever tried posting social media updates manually, then you already know how exhausting that can be. Not to mention that after a few weeks or months you'd no longer have a complete image of what was posted where. Here's where social media management platforms such as swat.io come into play.
Instead of writing your social media posts in Word or Google Docs and handing them over to someone for review, why not do the whole process in a single place? There are numerous benefits, including the ability to:
Have a single calendar for all social media posts
Collaborate on social media campaigns to make them more cohesive
Monitor post performance data
Reuse and repurpose evergreen content by automating social scheduling
Using such tools, social media managers can now tackle single-handedly tasks that were done by entire teams not so long ago.
Efficient Social Media Communications With Swat.io
Final Thoughts on Publishing Social Media Content
As a business owner or a social media manager, you'll find out soon enough that there's no one-size-fits-all approach to publishing social media content. What you should do is try to predict the best times by following best practices, act based on those predictions and then measure the results. Should those results be in line with your expectations, repeat the previous steps until the context changes.
You also will notice that the reach is not that high when publishing only organic updates on social media, especially on Facebook. Paid ads can help by generating a higher reach and engagement for your social media posts. What starts as paid reach and engagement could easily be continued organically, provided that the content is good enough. Fortunately, the ads platform of each social network gives you the freedom to pick not only the audience to be targeted, but also the days and hourly intervals when you want your ads to run. Combined with the frequency data from above, you can set up your campaigns so that they get maximum reach in your target group.