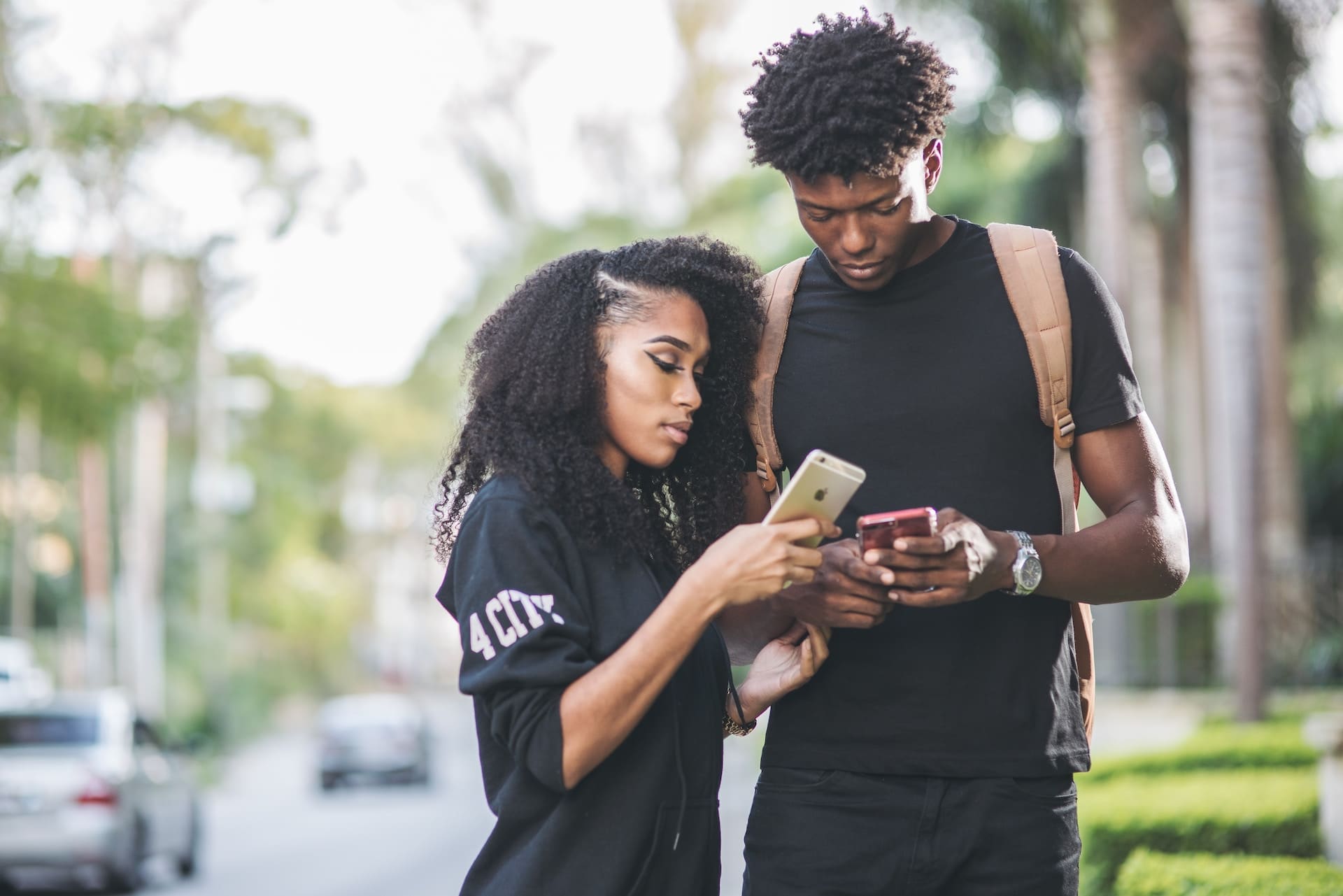 TikTok Marketing – This Video Platform Could Be the Next Big Thing
If you haven't yet heard of TikTok, it's about time to look into this new video platform. Right now, this successor to musical.ly is still somewhat of an underdog, but that could change at any moment – among certain age groups, the platform is already incredibly popular, and they are running first tests with advertising partners at the time of writing this blog post.
Clearly, those are some good reasons for learning about how TikTok works, and the potential it has for Social Media Marketing. After all, the platform might be a valuable alternative to Facebook and Instagram in no time.
What is TikTok, and how does it work?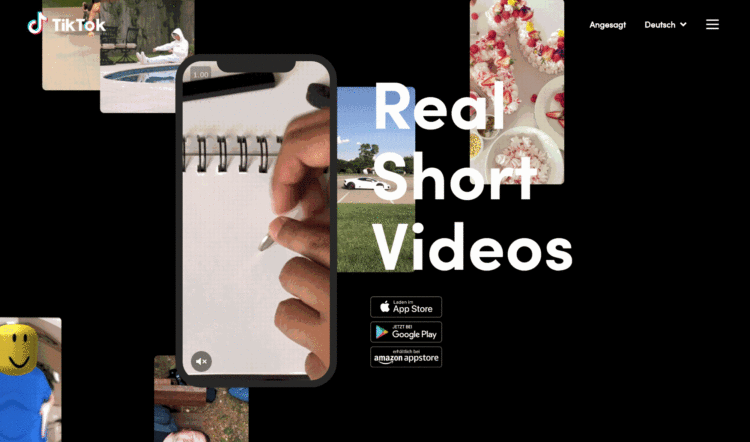 TikTok's predecessor, the lip-syncing app musical.ly, was said to be on the road to becoming the next Snapchat, but that never happened. Instead, the successful app was bought by Chinese company Bytedance, who merged it with their own app, TikTok. This merger started a success story that's still developing today.
The app's central feature are short videos with a maximum length of 15 seconds:
Users can create videos and add special effects, filters, and stickers, along with sounds and music clips.
They can watch other users' videos, interact with them, and follow them.
Users don't need to sign up to the platform in order to be able to watch videos. They simply open the app, and content is provided right away. Those who want to get creative and interact with other users do need to set up an account though.
If a user has an account, they can switch between two feeds: "For You" suggests videos to the user through an algorithm. "Following" shows videos by creators that the user is following.
One of TikTok's main characteristics is the quick and easy handling. The intuitive design gives users a hassle-free experience, while providing a wide range of options for creating, editing, and duplicating videos. With those features, TikTok is particularly popular among a specific age group – unlike Facebook or Instagram.
Why TikTok is on the road to success
TikTok is growing rapidly. The platform currently has more than 1.5 billion users worldwide. On average, they spend 52 minutes per day on the app.
The platform seems to be growing on older people too, but the majority of users are still young people under the age of 30, similarly to musical.ly's user base.
This is why TikTok is relevant primarily for companies whose target group is rather young. This demographic can be reached through TikTok, if you adhere to the site's rules.
TikTok Marketing – Your opportunities
Right now, a number of companies are already using TikTok or its Chinese counterpart, Douyin, for marketing. Especially influencer marketing and hashtag challenges are proving to be successful strategies:
Adidas' lifestyle brand, Adidas Neo, published multiple clips on Douyin, featuring celebrities and influencers in Adidas Neo clothes.
Fashion brand Guess ran the #InMyDenim challenge on TikTok, with both influencers and regular users showing their transformations from rocking sweat pants and disheveled hair to being all dressed up in glamorous Guess outfits – hair and make up on point, of course.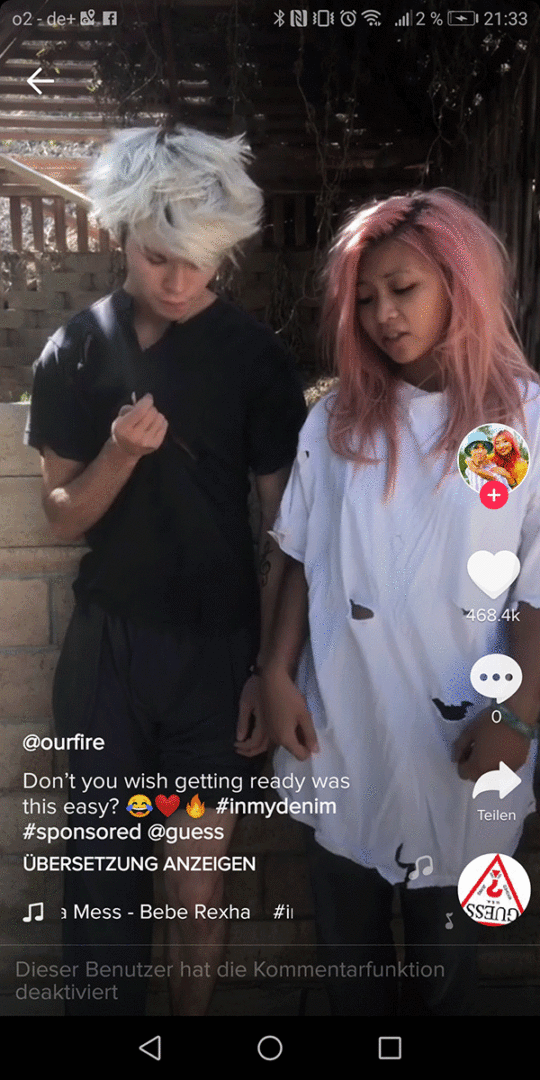 PizzaHut developed a special filter for Douyin, which lets users put the brand's signature red hat on their heads in videos.
British workout clothing brand Gymshark, being a successful Instagram marketing veteran by now, also collaborates with influencers who show off their clothing while dancing or performing their fitness routines in TikTok videos.
Additionally, TikTok also has potential for recruiting or user generated content. After all, the app is particularly popular among the demographic that recruiters usually want to reach, and the short video format is perfect for little authentic glimpses into typical work days at your company.
Influencer Marketing has become a key part of Social Media Marketing, but how do you find the right influencers to work with, and devise a successful campaign? We have gathered answers to these questions and many more facts and figures on this topic in our e-book "Influencer Marketing – The Practical Handbook for Social Media Marketers". Download it for free right now!
Influencer Marketing: The Practical Handbook for Social Media Marketers
Download the free and practical influencer marketing guide for social media marketers. Learn on over 60 pages how to find the right opinion leaders for your company, how to integrate influencers into your campaign and how to develop a campaign from A to Z together with them. This guide gives you everything you need to successfully implement your Influencer marketing campaigns.
Future ad formats on TikTok
Very soon, TikTok Marketing could become even more interesting for Social Media Marketers, because they are currently developing a way for companies to buy ad space. The exact format of these ads has not been made public yet, but they are already running tests.
AdWeek talks about Hollister experimenting with ads in the feed. These ads feature a "Shop Now" button which directs users to a micro page within TikTok, where they can shop.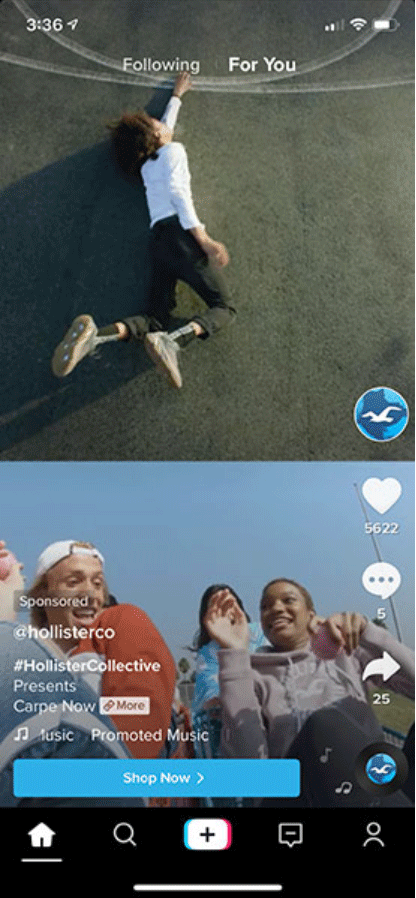 Right now, companies can only contact TikTok directly if they are interested in running ads on the platform. According to AdWeek, the following options are available:
In-Feed Video Ads, directing users to external pages
Branded Hashtag Challenges, like the one by Guess described above
Brand Takeover Ads, appearing as full screen ads, when users open up the app for the first time
Prices for Brand Takeover Ads range from $50.000 to $100.000. Promoted Challenges with Branded Hashtags that run for 6 days cost a hefty $150.000.
In the near future, TikTok is going to offer a bidding platform for companies that want to run ad campaigns on the site.
While TikTok is only just starting out with ads, ad campaigns are already a fundamental part of Facebook and Instagram Marketing. We provide a neat overview of all your marketing options on both platforms in our blog post "The Complete Guide To Facebook and Instagram Advertising for Beginners".
TikTok Marketing may not be for everyone – but for some, it's a great choice
Even though many people over the age of 20 may not have heard the name TikTok yet, it's still key for Social Media Marketers to keep the platform in mind. This is especially true for those companies that want to reach a younger audience. Fashion and lifestyle brands in particular could profit tremendously from working with influencers to present their products in short videos. The fact that there is a lot less competition in comparison to Facebook or Instagram could work very much to your advantage.
Of course, there is always the risk that TikTok might be just as short-lived as other platforms that have previously been thought of as the next big thing. But even if that is the case, while it is around, TikTok is definitely worth considering from a Marketing standpoint.
Efficient Social Media Communications With Swat.io