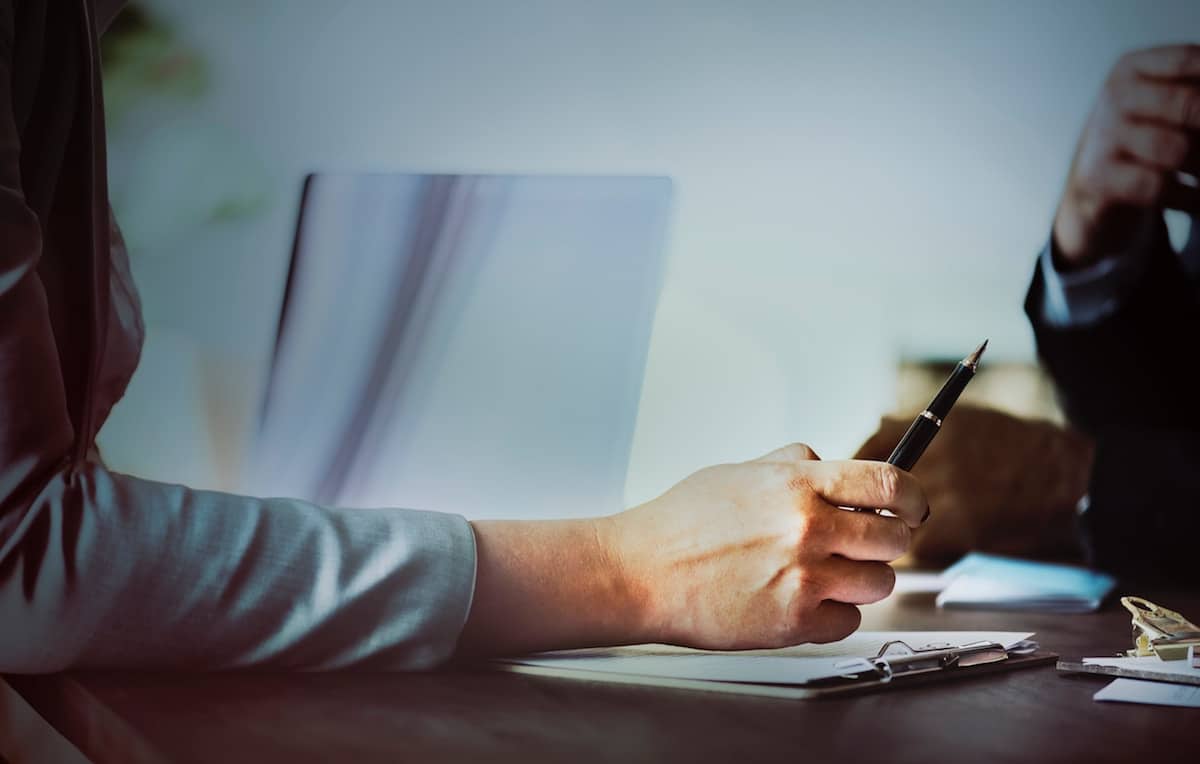 The 10 Best Tips to Get Your Social Media Editorial Plan Going
As we all know "content is king" and social media marketing only works if you supply your channels with fresh and exciting content tailor-made for your target group at regular intervals. But what if your stream of ideas runs dry and you have no clue of how to engage with your community?
Here are 10 ideas of how to breathe fresh air into your editorial calendar and avoid gaps.
1. Recurring motives
Set habits give security and ensure consistency. Utilize this by using recurring motives in your social media marketing. The connection of a weekday with a certain topic is very popular. The most familiar example of this is #ThrowbackThursday – a hashtag under which the profile owners post photos from the past, mostly from their own past.
One of the companies using #ThrowbackThursday successfully is Volkswagen. The company regularly publishes photos of old, skillfully presented automobiles from the long history of the company. This evokes nostalgic feelings in many users and increases brand loyalty.
The hasthags #TravelTuesday, #SundayFunday or #SocialSaturday work similarly to #ThrowbackThursday. Many are especially suited to encourage users to engage. Simply invite your users to post pictures under the hashtag chosen by you in the comments. It is important that the chosen motive fits your company and especially your target group. #TravelTuesday is a better fit for a travel provider than for a producer of hoovers – #SundayFunday will be more attractive to a younger community and not be a great fit for an insurance company. #ThrowbackThursday, on the other hand, is a great all-rounder.
Whatever topic you choose: by creating a recurring weekly motive is a great start for your editorial plan.
Tip: Create your own combination of hashtag and weekday. Once this is established your community has something to look forward to. Here at Swat.io, for example, we publish the most important news from the industry under the name "Social Media Rewind" every Friday.
2. Expert interviews
If you can't think of anything new ask someone else, preferably someone with expert knowledge. Expert interviews are a great way to open a new viewpoint to users and spread valuable know-how. They also contribute to establishing your brand or company as a specialist in your industry, even though the knowledge comes from an external source in this case. Furthermore, you will also profit from the expert directing new users to your profile and sharing the content created together with their own community.
Should you go for an interview in video format then you have two choices:
You conduct the interview live and in real-time. If you announce the broadcast well enough you can profit from the pulling power of live formats in social networks. But you will have no safety net when using this format.
It is safer to record the video and publish it at a later date. This enables you to make changes if needed or cut out whole passages should the talk take an unintended turn.
Expert interviews can also be established as a continued series. You don't even need to find a new expert for each part. You can cut a long interview into smaller parts and encourage your viewers to "stay tuned". Furthermore, this gives you the option of writing an article as a summary of your "series" once it ends.
3. Listicles
"The 15 funniest dog photos", "10 platforms for successful influencer marketing" or "10 inspirations for the perfect editorial calendar": listicles are everywhere. Even though this format has been used for years it shows no signs of losing popularity. The reason for this is that listicles are clearly arranged and easy to scan. Whether you are looking for the solution to a certain problem or the answer to particular questions: you will find it quickly in a listicle. The use of numbers in headlines alone will increase the click rate.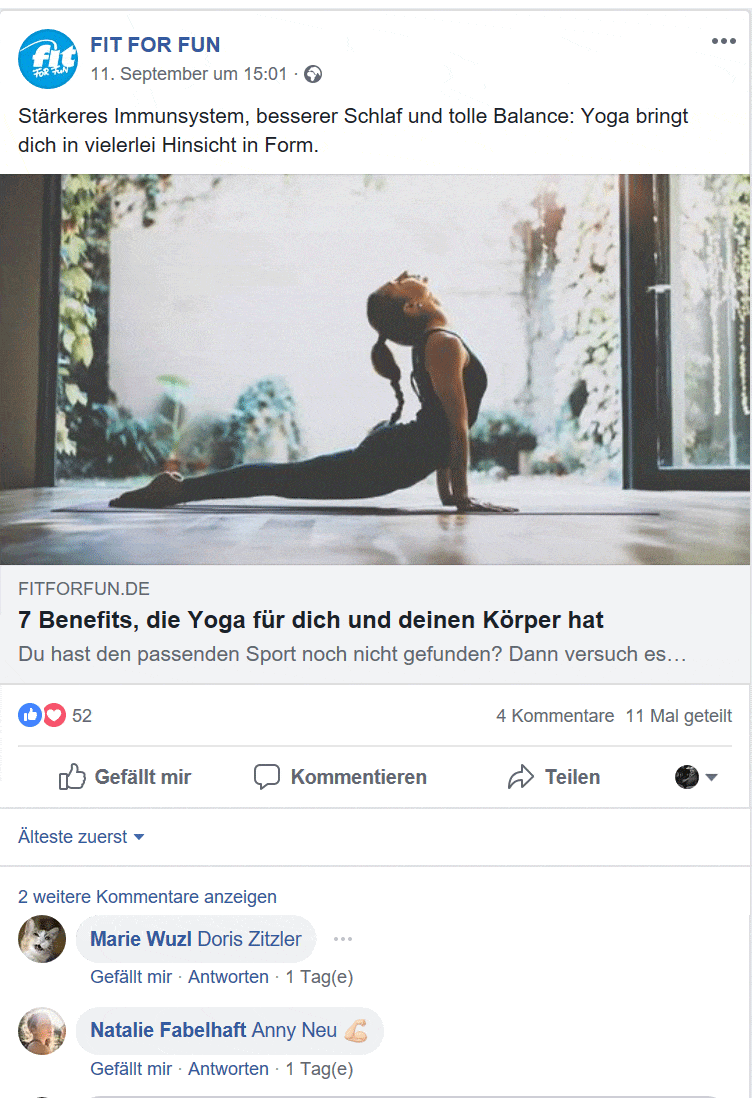 A further advantage of listicles is their versatility. You can use the format to present tools or products, give your followers ideas, list case studies and much more.
The Art of Social Media Content Creation
Download our eBook and learn how to plan, create and distribute your social media content while measuring its effectiveness on your relevant social media channels. To ensure you don't miss out on any big social media content trend or best practice, we've also included interviews of 5 experts in this field. Find out how to master the art of social media content creation using the latest available tools and determine what type of content makes your audience tick!
4. Presenting a person
One of the best ways to give followers insights behind the scenes of your company is to present your employees or colleagues. An interview will be more exciting than a normal text in this case. This idea can also be established as a series and be used again and again – for example when new members join your team or company.
Apart from introducing employees, there are other forms of presenting your company culture to your followers. This includes posts about events such as trade shows or company parties but also posts about everyday life in the company. You can also present people or entities close to your company and/or industry such as:
Business partners
Suppliers
Influencers
But make sure that the person in question is of interest to your followers or has something to say which will be of interest to your target group. This can also be information about your own job description: You could, for example, ask a web developer in your company about how he got to choose this profession, what skills are especially important in his area of expertise and how a regular day of work is like in your company.
5. Live formats
Live is all the rage right now. According to research live videos are the preferred content format for 80 percent of all social media users. The advantage for you: live formats can be used for many different applications:
Interviews
Webinars
Product events
Videos of events
A special form of live videos which has been used in the USA for quite a while now is the so-called "AMA (Ask Me Anything)" format. It is all in the name with this format: A chosen person will answer the questions from the community. This can happen live in interaction with the followers or with questions gathered in advance and answered in the video. AMAs are great for spreading expert knowledge and giving customers tips on how to solve certain problems. There is a bit of a risk when choosing a live AMA since you don't know which questions will be coming from the audience.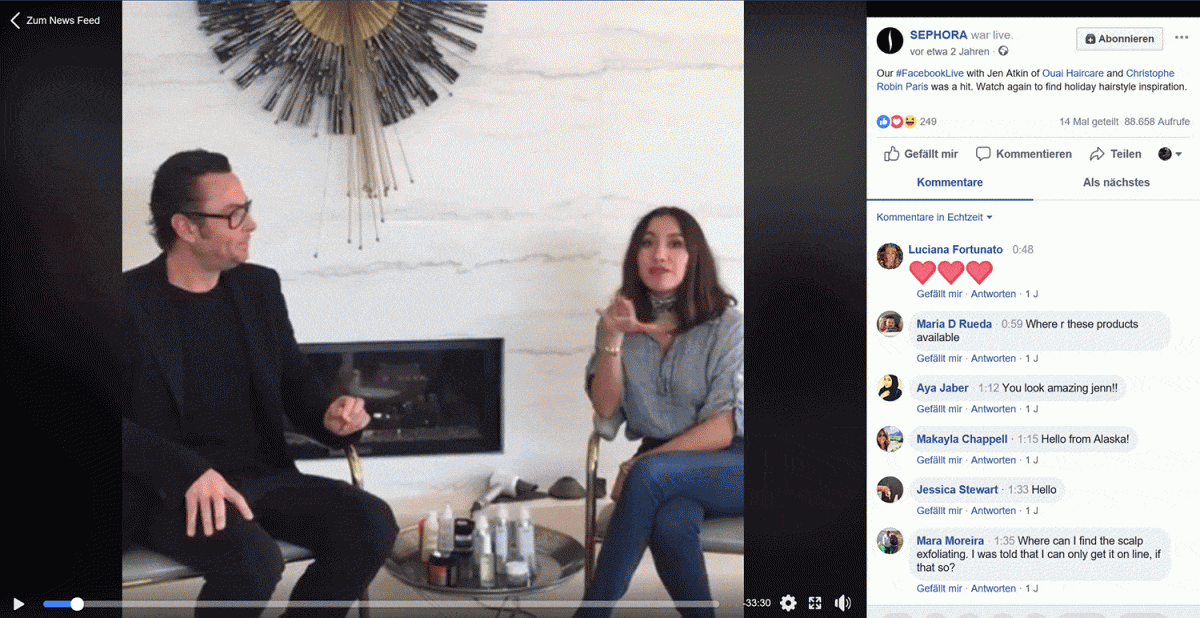 6. Case Studies
A basic challenge of marketing is giving the customers an exact and clear picture of the advantages of choosing or cooperating with your company will yield for them. Case studies make this point more tangible by showing how your company can solve a problem which is relevant to your target group. They communicate the know-how of your company, strengthen the trust in your brand and increase the chances of potential customers with the same problem contacting you as well.
Case studies are most effective when clearly and exactly describing the advantages of your products or services without sounding too much like advertisements. Use stylistic devices such as statistics and testimonials as well as clear before and after comparisons showing what has changed for the company/customer at hand by working with you / choosing you.
7. Asking your followers
If you don't know what content to post next why don't you ask your followers? This tactic has some advantages:
You get ideas for new articles.
You get to know more about what really is of interest to your community.
You generate interaction with your followers.
This strategy is well suited to be used in the framework of a content series. Aks your users what guide they would want to know about next in a how-to series or for what problem, in particular, they would like to have a solution for. A good option for starting the communication with your followers is the story function "Ask me a question" on Instagram. Simply choose a question sticker, draft your question and place the sticker at a fitting place in your story.
8. Competitions
Competitions are still a good means to attract attention to your brand on social networks and create a higher reach. A very simple idea for Facebook networks consists of sharing a post and asking users for a reaction. This means that everybody liking or commenting on the post takes part. Just don't ask users to share your post, this is legally forbidden.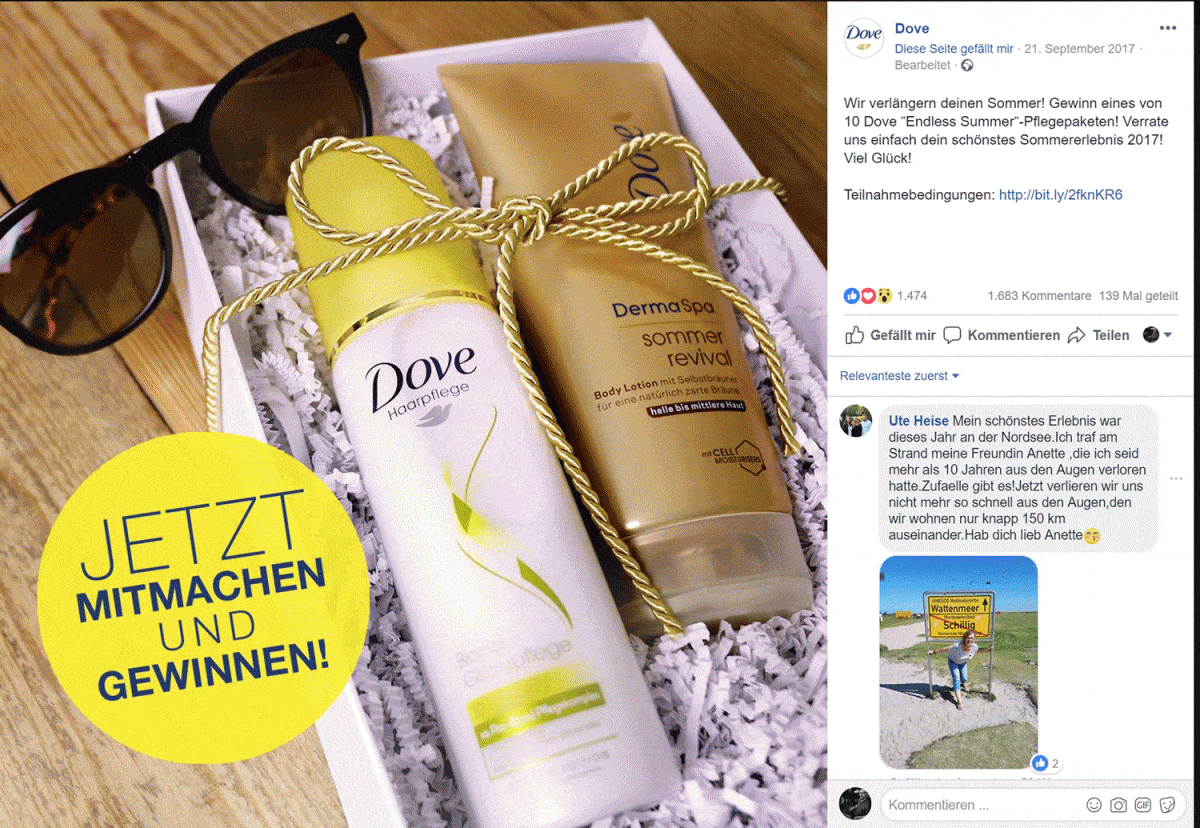 By asking your customer questions you have the chance to learn more about their knowledge or needs. Competitions asking the users to submit photos are also very popular.
9. Top Fails
You have concentrated on giving your followers tips on how to tackle problems by posting guides, how-to-articles and listicles? Then spice things up by also looking at the other side.
Lists with top fails and worst case studies are at least as entertaining as success stories. It is important though to point out the learning effect and not succumbing to Schadenfreude. And of course, you should also give advice on how to do better when presenting worst case studies.
10. Recycle successful content
Constantly creating new content is laborious. This is why it makes sense to regularly recycle old content. In most cases this does not mean posting the same content in the same format a second or third time – content recycling relies on you creating new posts out of old ones.
This works by putting your content into a new format like creating a video tutorial from a written guide or an infographic out of a blog article. Another option of content recycling is updating old postings. Be sure to leave a certain amount of time between the original posting and the new article though. Furthermore, you can accumulate various blog articles into an eBook or split longer content into smaller parts. All these approaches have the advantage that you can create "new" content for your editorial calendar with little effort.
Plan ahead but be flexible
For successful content marketing, in the long run, you should use a professional social media tool and plan articles ahead with enough time – from one week up to a couple of months. This helps you to avoid gaps or sudden bottlenecks.
At the same time, even with all the planning, it is very important to stay flexible. Modern social media marketing depends on spontaneous interaction and quick reactions to important events. Sometimes posts created quickly, reacting to current developments, are more successful than any professionally produced video planned long in advance.
Swat.io supplies you with the perfect base for the planning and publishing of postings of all kinds on your social media channels. Create, discuss and publish postings together as a team and keep an overview of all actions at any time. Start your free trial now.
Efficient Social Media Communications With Swat.io