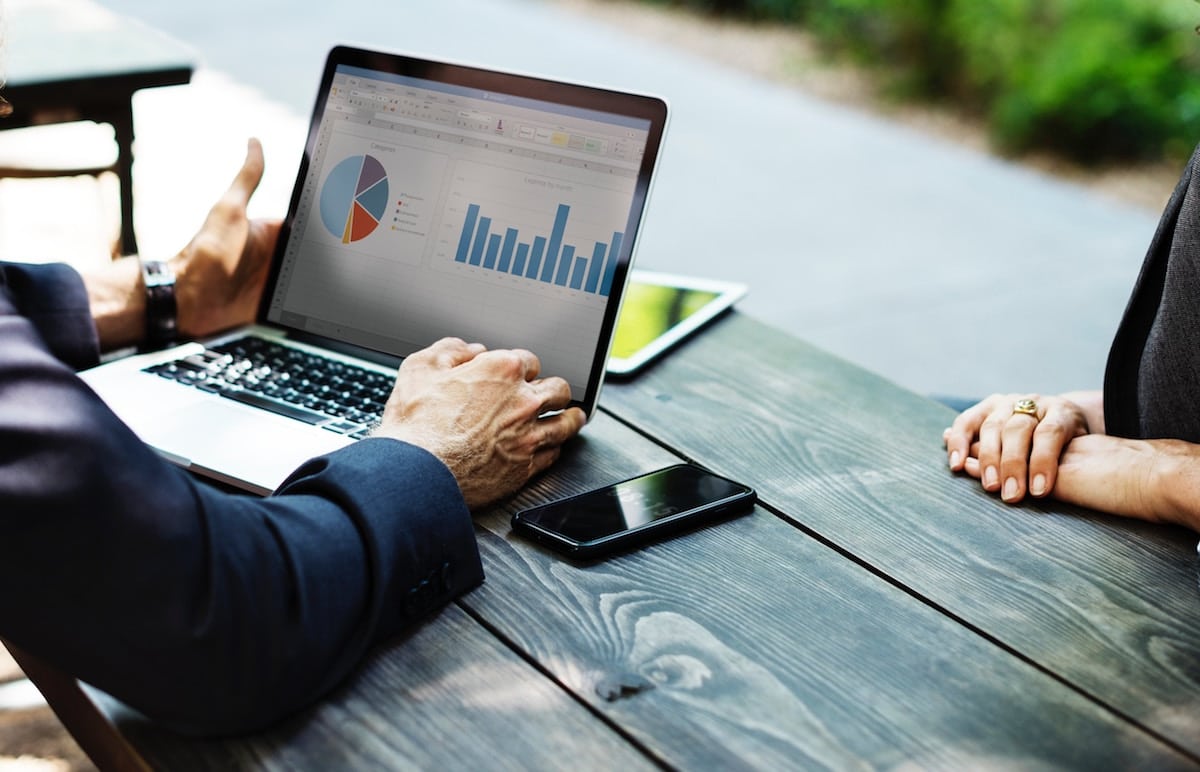 10 Instagram Analysis Tools You Should Know
Instagram is not only known for its rapid growth but also for its high interaction rate. But even on this platform your followers will not automatically react to any photo that you are putting in front of their noses or eyes. To turn the interaction readiness of Instagram users into successful marketing campaigns you have to publish the right content at the right time. This will only work if you continually analyse your activities and their resonance.
You can use Instagram's own analytics tool Instagram Insights for this – but it only offers limited functionality. That's why it often makes sense to use external software to get the most out of your analysis. Let us introduce you to the 10 currently most useful Instagram analytics tools. There are free and paid options, professional platforms with a multitude of features or tools that provide a quick overview of the most important indicators.
1. Keyhole
Most Instagram analytics tools show you developments such as the growth of your number of followers over shorter or longer periods. Keyhole is no exception to this. Furthermore this tool offers real-time tracking. Enter a hashtag, an account or a keyword and you can follow relevant developments surrounding the phrase in real-time, even in forums or blogs.
Keyhole also shines by presenting the data in meaningful graphics. Examples of this are the so called "sentiment scores". These give a quick overview of whether the feedback to a certain hashtag is mostly positive, negative or neutral. Keyhole is also very well suited for competitor analysis and useful in searching for fitting influencers. This makes the platform a jack of all trades. Unfortunately all-rounders usually are not cheap – this is true for Keyhole as well. Pricing starts at 179 Dollars a month.
2. SmartMetrics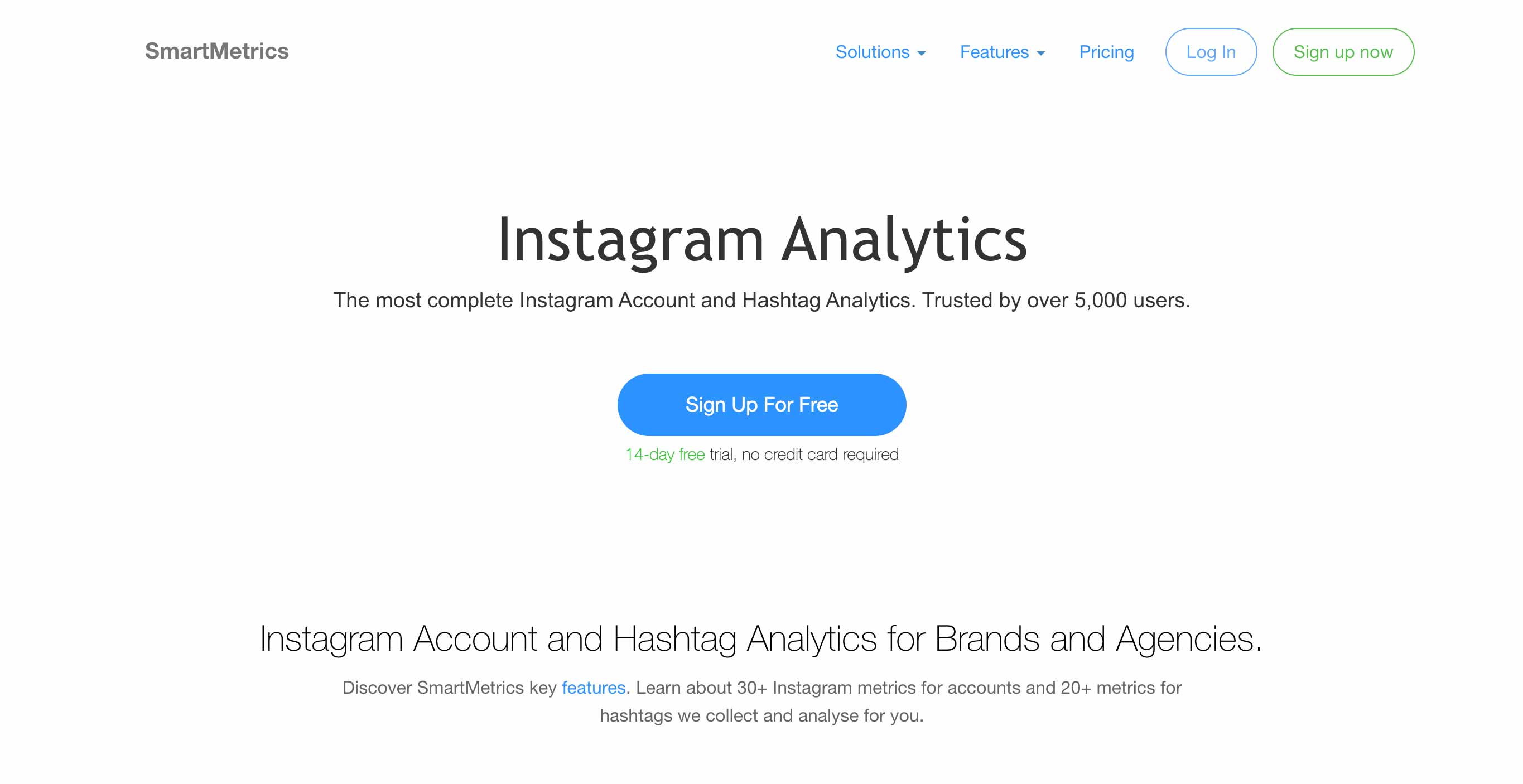 SmartMetrics gives you an overview of the success of your postings and stories over a short or long period of time, tells you when and how many of your followers are online and supplies you with regional and demographic data of your target group. An extensive hashtag analysis supports you in getting your keywords right and in increasing the reach of your content.
Unfortunately SmartMetrics is no longer free, but with pricing starting at 9 Euros a month the cost is manageable.
3. Social Insider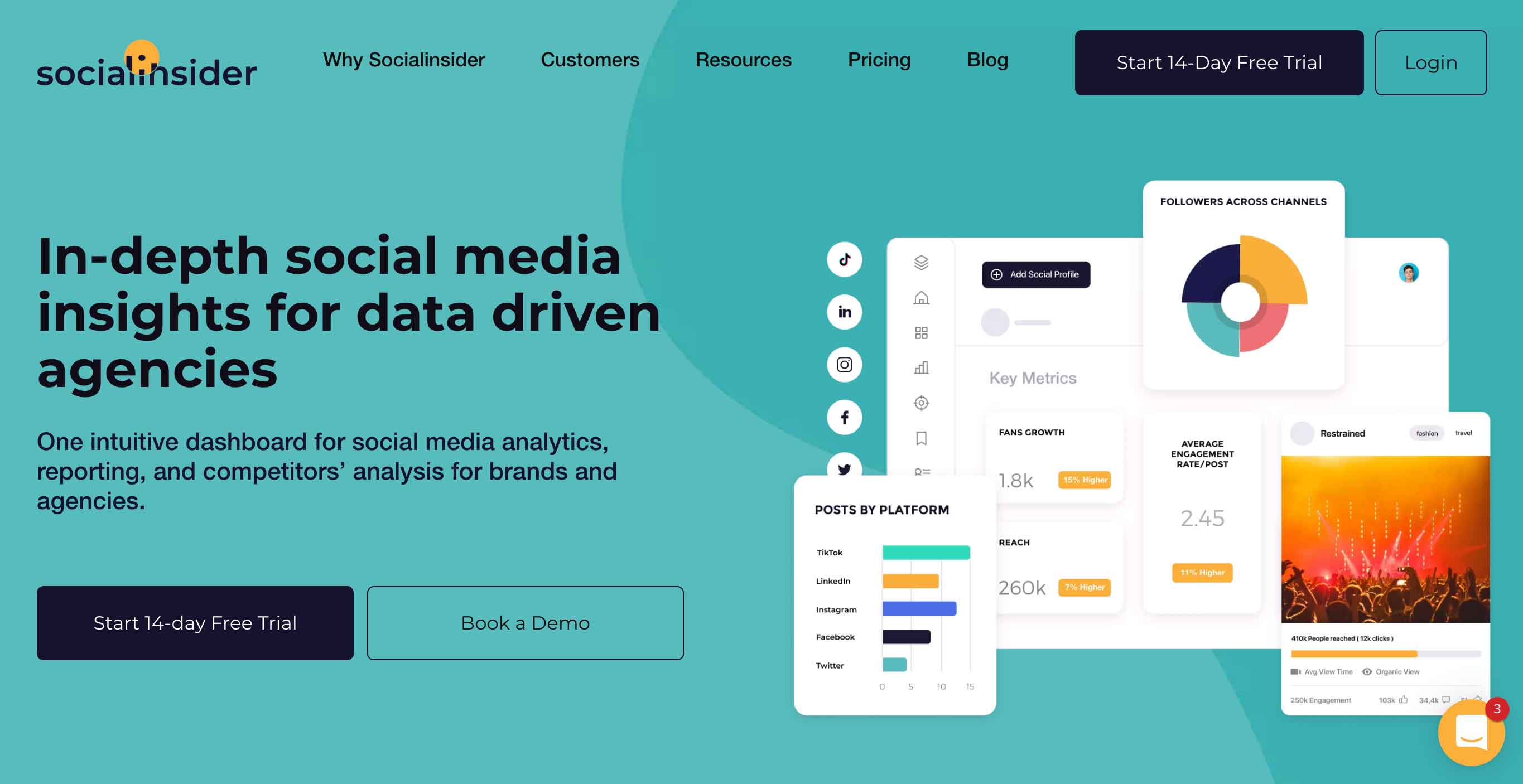 For successful social media marketing you should not only analyse your own activities but those of the competition as well. Social Insider is the right tool for this:
The software tells you how the profiles of your competitors have grown over time and which of their campaigns have been successful or not in the past.
You can stay up to date on which content your competitors are publishing, how they are processing videos and photos and even which filters they are using.
Furthermore you gain valuable insights into the profiles and the target group of your competitors.
For a better overview Social Insiders enables you to download important statistics data. The tool offers these services not only for Instagram but for Twitter and Facebook as well. Monthly pricing starts with the explorer package for 29 Dollars for the analysis of 5 profiles.
4. Instagram Insights
The two core advantages of Instagram Insights are that it is free to use and that the tool is already integrated into the platform. Beginners in Instagram marketing can therefore use it without a second thought since it gives you a rough overview for free. This is enough for the starting phase and sometimes even further.
Instagram Insights tells you how many users can see your posts and whether they are reacting to them. Furthermore the tool tells you which percentage of your followers is male and female and what regions in the world they come from. Instagram Story Insights is the equivalent for stories.
Please note that Instagram Insights is only available for business accounts. If you have used a private account for your company so far then it is about time for a change.
5. Quintly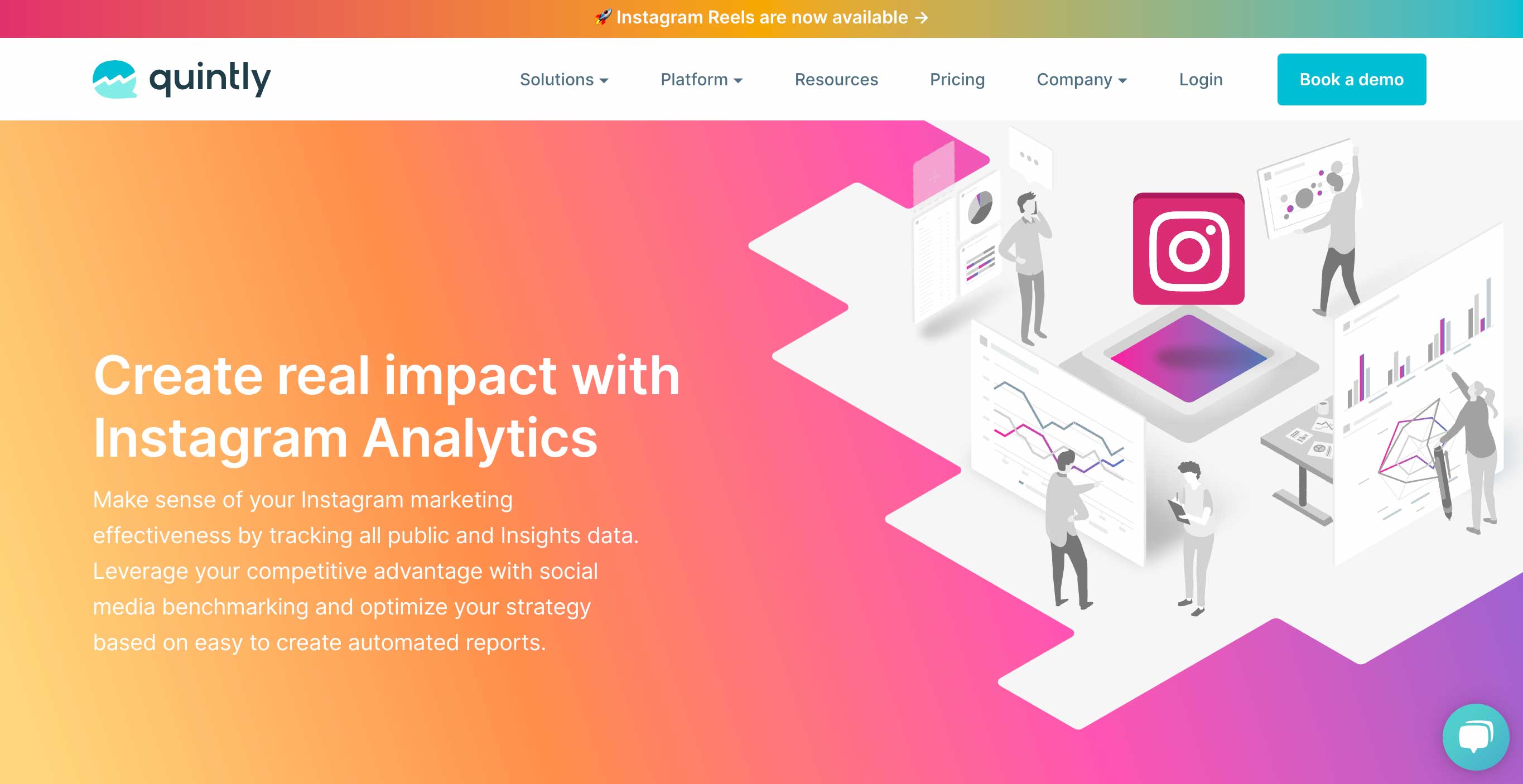 Quintly is the right tool to keep an eye on your social media activities across platforms and compare your performance to that of your competitors. For the analysis of your Instagram marketing the software uses a wide range of data. Quintly offers you answers to your questions whether you are looking for more indications on the demography of your followers or if you want to know which of your hashtags are performing well.
Some of the main strengths of this wide ranging tool are the customizable dashboards for which you have a choice of 300 different metrics and the competitive benchmarking function for competitor analysis. Next to Instagram Quintly also covers Facebook, Twitter, YouTube, Google+ and LinkedIn. Pricing starts at 100 Euros a month for 5 social media profiles.
6. Minter.io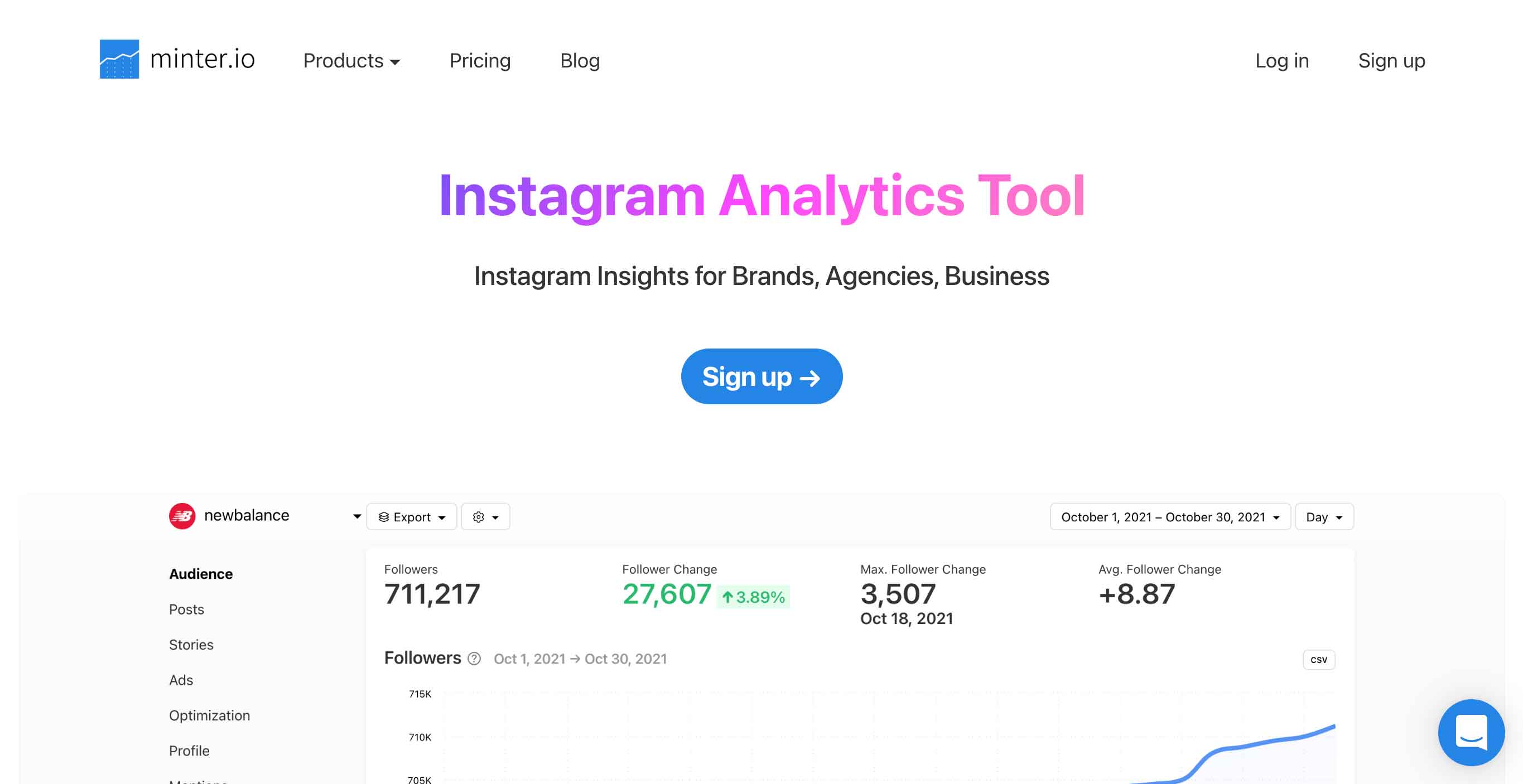 If Instagram Insights is an offer for smaller companies with a limited budget looking into Instagram marketing for the first time then Minter.io is a comprehensive tool for more advanced users.
Minter.io is especially interesting due to its overview graphs of the performance of various photo and video filters. Furthermore the tool can do something most others can't: it puts the amount of followers in relation to the interaction rate. This allows for a different judgement of 150 comments for an account with 600 followers than for an account with 10,000 followers. Minter.io also separates your Instagram followers into 5 categories. These range from mass followers to influencers. If you are planning on looking for brand ambassadors in your network then this is the place to start.
Monthly pricing for using Minter.io starts at 9 Dollars. For 39 Dollars a month you get the complete package. That makes Minter.io a good choice when considering value for money.
The Beginner's Guide to Social Media Monitoring
Download our eBook and find actionable advice on how to use social media monitoring to generate leads, provide better customer service, and gain a competitive advantage. The hands-on tips, tricks, and guidelines will help you develop and implement the right social media monitoring strategy for your brand and business
7. Owlstat
You don't feel like messing around with a lot of metrics and statistics? You just want to gain a rough overview on how your Instagram account is doing in comparison to the most important competitors? Then you are at the right place with Owlstat. The tool is totally based on the less-is-more principle. It is free to use and shows you in a few clear central metrics in graphics such as follower numbers, interaction rate, and number of likes and comments of your most recent posts.
8. SharemyInsights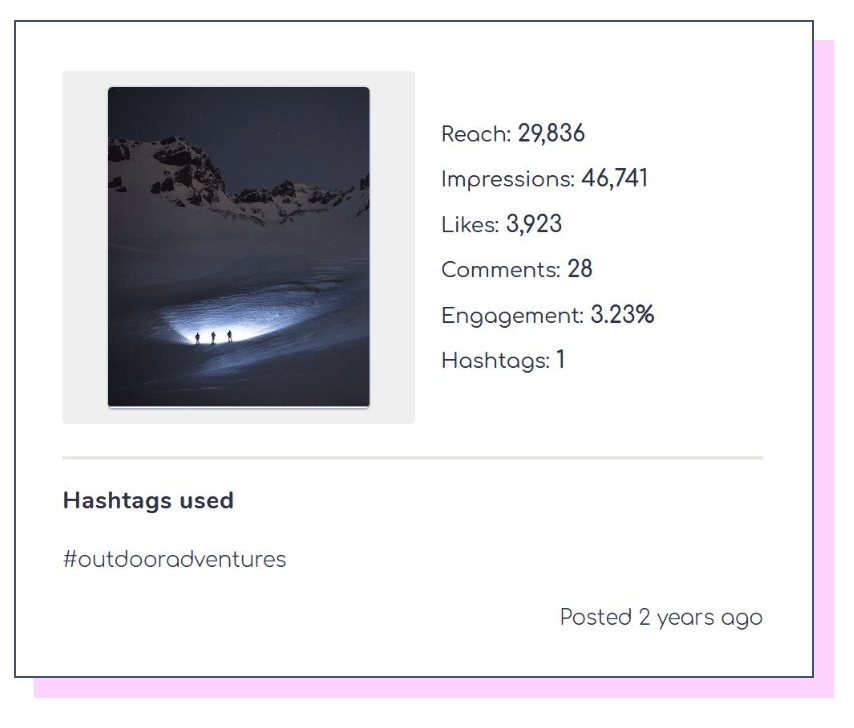 SharemyInsights is a powerful Instagram analytics tool that helps you to track, analyze and optimize your Instagram marketing with insights into your audience, posts, hashtags, locations, comments and more.
Their in-depth hashtags analysis gives you insights into the hashtags you're using to help you optimize your posts in the future. Use their optimization section to find the exact times you should be posting to get the maximum likes, comments, reach and impressions.
They also have a community of Instagram users who have shared their private insights. Browse through the community to find others in your niche who have good engagement levels and reach out to them for collaborations.
They offer a forever free plan, and for more advanced features their plans start at $5/month.
9. Owlmetrics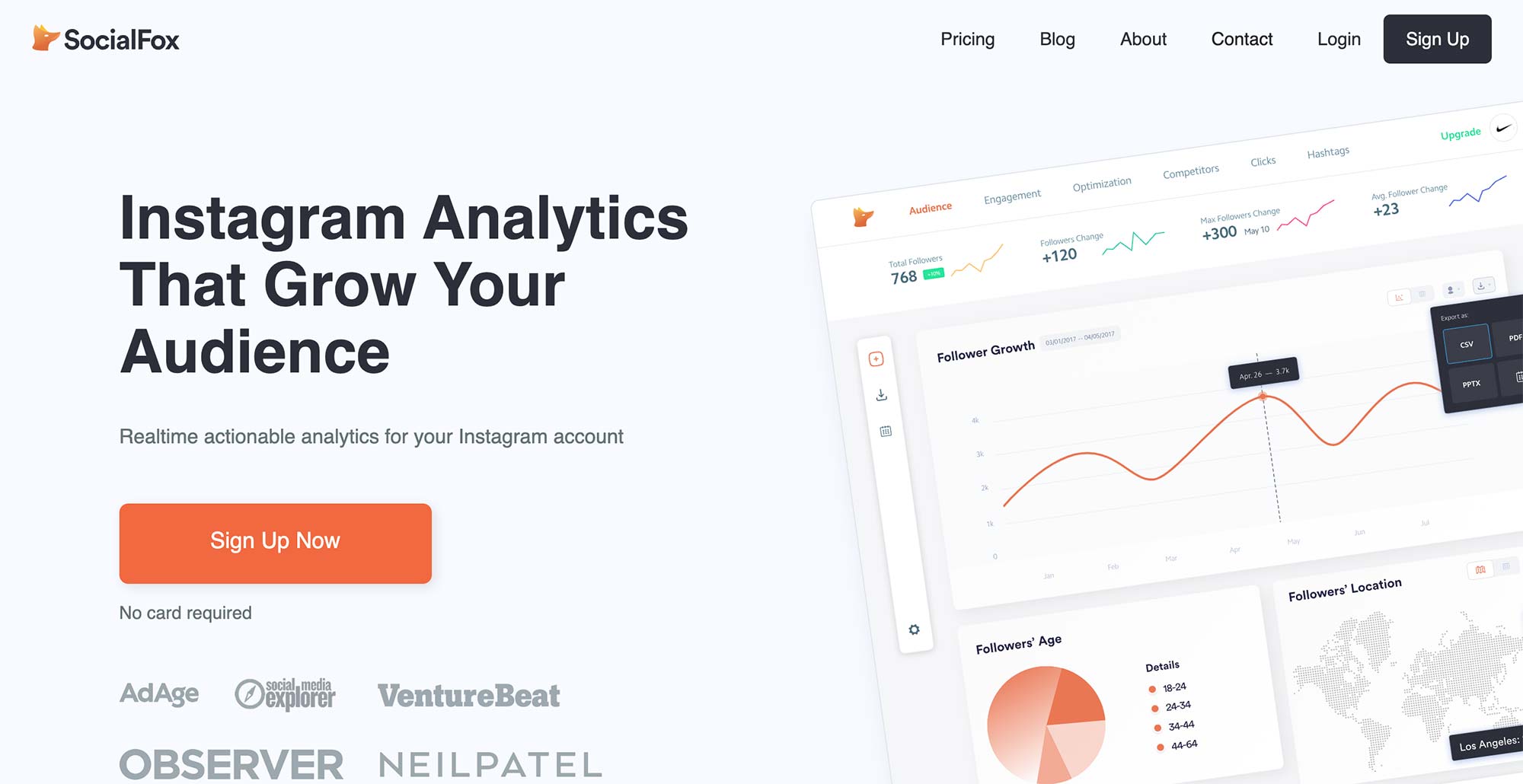 When it comes to the product name Owlmetrics is easily confused with Owlstat. But both solutions differ vastly when it comes to the scope of functions. Owlstat is aimed at users who want to get a precise picture, just like Smart Metrics or Minter.io.
The platform serves you important demographic data about your audience and the performance of single posts on Instagram. This also includes Instagram stories. Owlmetrics also tracks, via a link in your Instagram profile, how much traffic your Instagram account is directing to your website. Monthly pricing for the tool depends on the amount of followers for your account and starts at 25 Dollars a month.
10. Popular Chips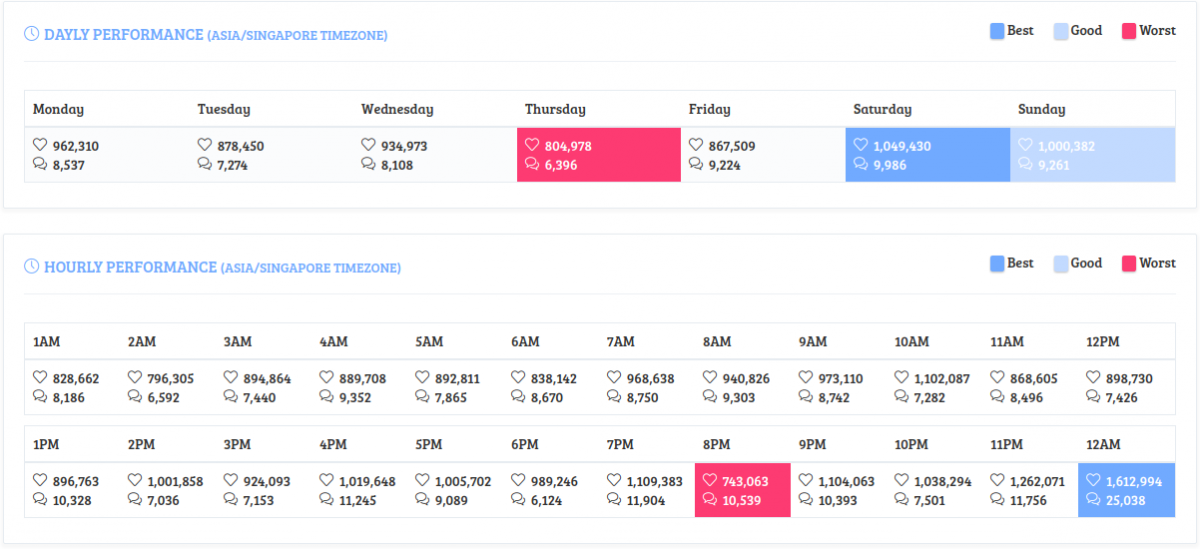 Popular Chips is aimed specifically at companies looking for influencers. The search function gives you precise data on influencers and their followers. Especially useful in this context is the fake follower recognition feature. It helps you to see whether an influencer is buying likes and followers. Additionally Popular Chips allows you to analyse your content and that of your competitors and therefore to enhance your Instagram marketing strategy even without using influencer marketing.
Having a good look is worth it
This is true for Instagram analysis as well as the choice of the right analysis tool. At first glance there is not a lot of difference between many of the options. But often it is the small things that make all the difference. This can be the sentiment scores of Keyhole or the performance rates of Minter.io. The deciding factor is where you and your company are at and where you want to take your Instagram marketing. For the beginning Instagram Insights or a free tool will suffice. In the long-term view paid options are usually a better choice. Because the better your analysis the higher your chances of producing content that will really shine.
With the enterprise and agency solution Swat.io you have all important metrics of your social media activities available at a glance. This gives you full control at any time. Start your free trial now!
Efficient Social Media Communications With Swat.io