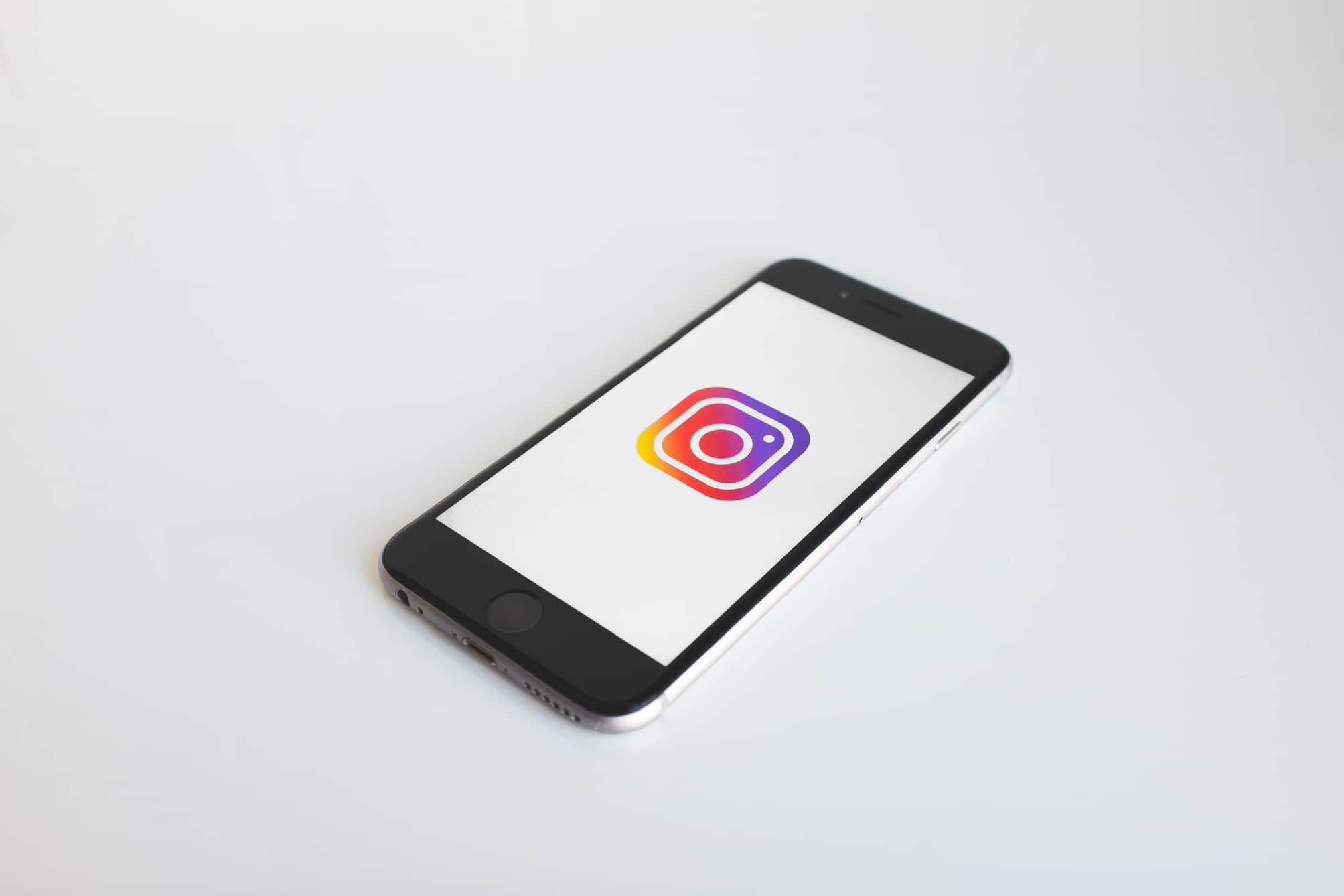 Successful Instagram Stories: 13 Strategies for More Interactions
If your Social Media Marketing is still stuck at the News Feed, it's about time for a change. After all, stories continue to grow on all networks and allow playful interaction with your target audience.
Instagram Stories give you an amazingly large number of opportunities for raising Brand Awareness and increasing interaction with your Followers. So, in this blog post, we are showing you 13 strategies for taking full advantage of these opportunities.
Why you should get started with Instagram Stories
Many Social Media Marketing Experts name a shift in user behavior, away from the Feed and into Stories, as one of the most relevant trends on various platforms. In this context, Instagram plays a key role:
500 million users make use of Stories daily.
Instagram supports the Story format by displaying Stories prominently, alerting users to new Stories, and adding new features for Stories regularly.
50 percent of companies on Instagram publish at least one Story a month.
Company stories make up a third of users' most-watched Instagram Stories.
Due to their short lifespan, Instagram Stories have an air of exclusivity. They provide exciting opportunities for creative content and encourage interaction.
If you are uncertain what a successful Instagram Story looks like, or how to boost your Stories' effectiveness, we're here to help. – So let's get started!
1. Use more videos
Videos are king in Content Marketing. This doesn't mean that you should transform your Instagram into a second YouTube, but using video clips strategically garners and maintains attention. For that, they don't even have to come off as particularly professional.
On the contrary: Authenticity is usually more effective. This is true for instance if you want to show your customers how your product can be used in their day to day life.
A great example of this is the video Story created by blogger duo "YoungHouseLove", in which they introduce a furniture line designed by themselves and sold by Wayfair.
2. Include User- and Employee-Generated Content
People love to be part of something. This is true for Social Networks and particularly for Stories. The additional plus of User-Generated Content: Other users trust it more than content that's coming directly from the company.
There are a number of ways to include User-Generated Content:
Publish Followers' pictures or videos at events.
Show customers with your products.
Host a competition or conduct a poll for your Community, for example for the best user photo for a given topic.
Apart from your target group, you can also motivate your employees and co-workers to contribute to your company's Instagram Stories. This too will make your brand appear more authentic and trustworthy.
3. Use Stickers to increase your Reach
By now, Instagram provides a broad variety of Stickers for Stories. They are much more useful than you might think. For example, you can add locations and hashtags to your Stories by using Stickers. This way, even Instagram Users who aren't part of your Community yet will find your content. In other words: with minimum effort, your Stories' reach increases. On top of that, Stories seem more realistic if they feature a location Sticker.
In order to be able to use all current Stickers, be sure to upgrade your app to the latest version.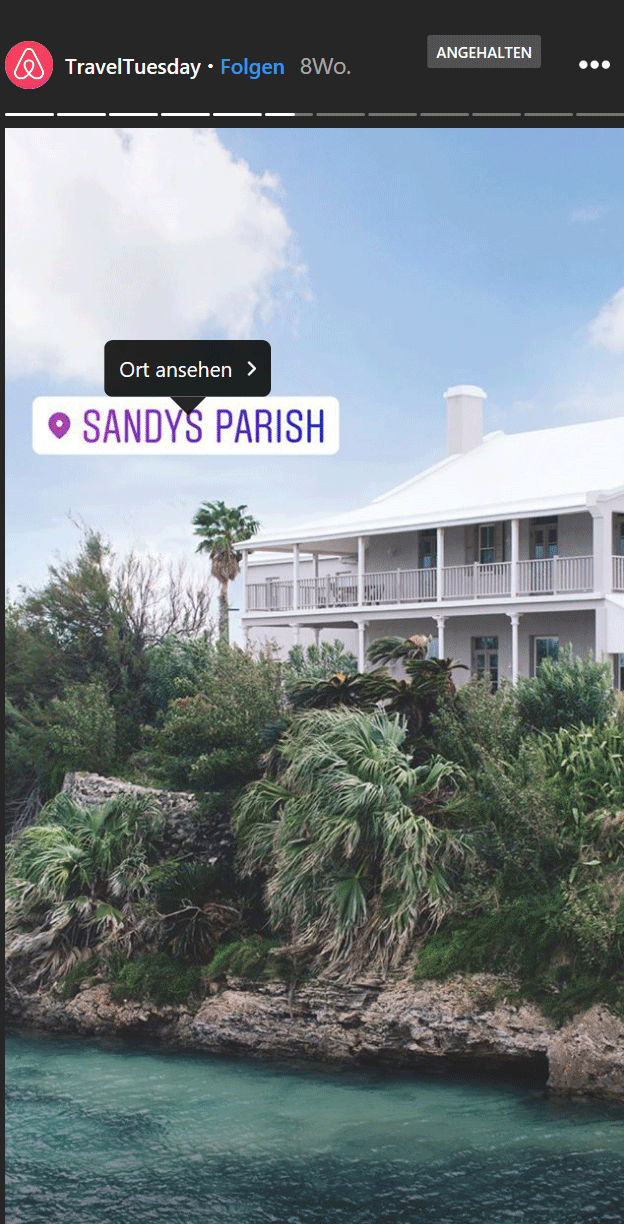 4. Post teasers to your Reels
Reels are the new trending format on Instagram. If you publish short videos yourself, it makes sense to share them as teasers in your Stories. This way you kill the famous two birds with one stone: Your reel gets more attention from your followers and you have content for a story that creates a desire for more. For this strategy to work, your reel should be as attention-grabbing as possible.
5. Show your products in use
If you're buying a new sweatshirt, you don't just want to know what it looks like in a (virtual) store window. Above all, you want to know what it will look like on you! Consequently, if you are selling fashion, put those clothes on "real" people and film them for your next Story. The same principle is true for other products, such as kitchen gadgets or hair dryers. For these items, too, the "girl/boy next door" will make a better impression than a model.
The world-renowned shoe brand Converse puts this concept to great use with their motto "Spotted".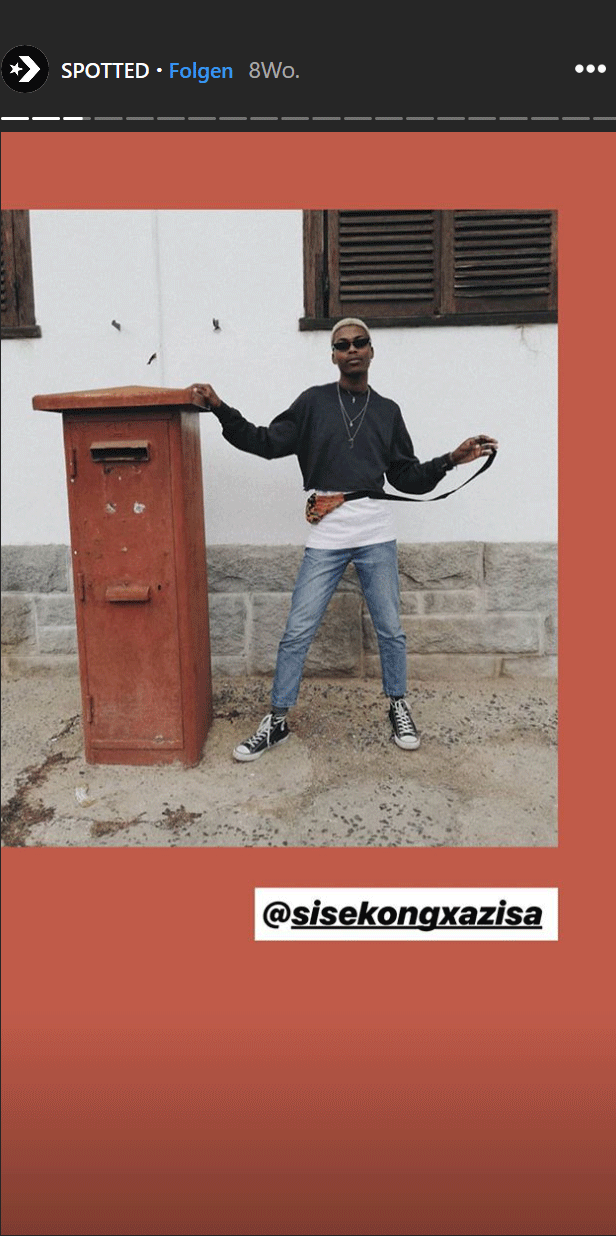 6. Tell stories
Instagram Stories are called just that, but people rarely use the feature to actually narrate a story, even though that's another effective strategy for captivating an audience for a long time. For example, you could share experiences that people make with your products, tell stories about your employees or co-workers, or develop crazy mini scripts on various topics. Continuous episodes keep up your audience's curiosity.
7. Promote interaction with Stickers
Stickers are not just useful for increasing your reach. Depending on the kind of Sticker, they encourage your Followers to interact with your brand. This is especially true for the Question-Sticker. You can use it to ask questions to users that follow your Story. Or you turn the tables and give them the chance to reach out to you with a question. The Poll-Sticker lets you create questions with two answers to choose from (the simplest version of this would be a Yes/No question), and displays the results to viewers in real time.
If you are somewhat unsure about changes to your product line or the topics featured on your Instagram account, both Poll Stickers and Question Stickers are great options for gathering some feedback on your products, services, and content.
8. Involve Influencers
Apart from users and employees, there is a third group of people that is worth involving in your Instagram Stories: Influencers. With the right corporate claim, you can reach your target group with great aim. The Story's authentic appeal supports the effectivity of Influencer campaigns. Whether you simply include influencers in your Story or have them be the directors is up to you.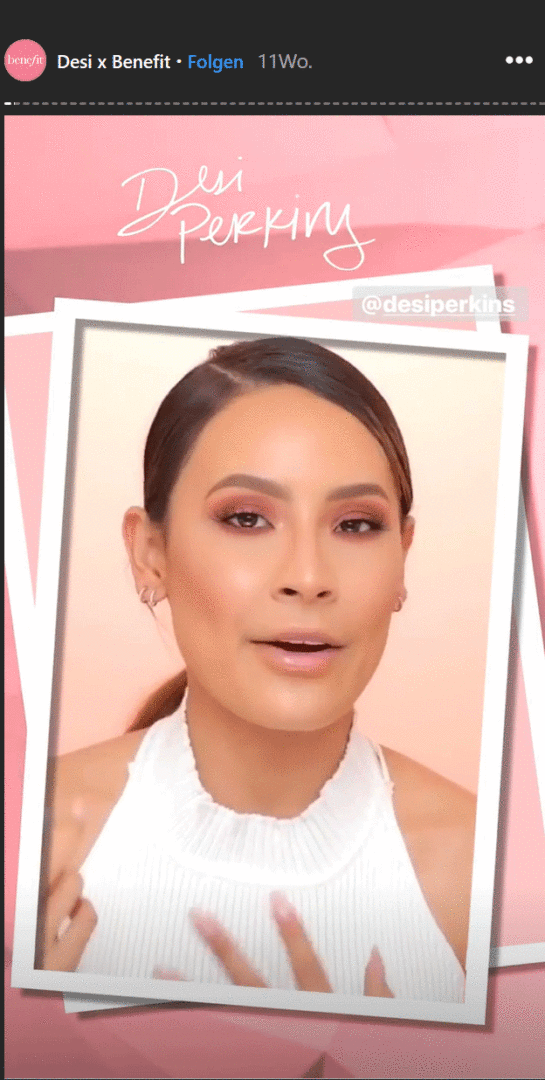 Influencer Marketing: The Practical Handbook for Social Media Marketers
Download the free and practical influencer marketing guide for social media marketers. Learn on over 60 pages how to find the right opinion leaders for your company, how to integrate influencers into your campaign and how to develop a campaign from A to Z together with them. This guide gives you everything you need to successfully implement your Influencer marketing campaigns.
9. Promote Ads with Stories
For a while now it has been possible to book Story ads. One of their advantages is that you can link directly to Landing Pages from there. Also, your ad is being shown specifically to people who have already expressed interest in your brand and/or products. Ads can be included in your Story in a way that makes them appear to be a completely genuine part of it.
You can choose from several different ads formats. Use the special attraction of videos here as well. Longer ads are suited for carousel posts, but for Instagram Stories, keep them short and sweet, with catchy content and a solid CTA.
A great way for linking to users from your Story directly to your Home Page or Landing Page is the Swipe Up Feature. However, this feature is only available to Business Accounts with more than 10.000 Followers.
10. Save Stories Highlights
Some of your Stories are too good to be deleted after 24 hours? Then you will be happy to hear that this can be avoided, by employing Instagram's Highlights version. With this feature, you can display a selection of your most successful and interesting Stories right on your Profile. Be sure to enable "Save in Archive" under "Story Settings" to enjoy this feature.
Pro tip: If you categorize your Highlights in a useful way, users can access the topics they are most interested in faster.
11. Experiment with News
Instagram Stories are not strictly for entertainment purposes, but can also be used to share information. Depending on your respective industry, it might make sense to inform your target group about important news and trends. Those users who want to know more can then be guided directly to your website and/or blog.
12. Go Live
Along with Stories, Live Videos are very popular right now – so what could be more natural than combining the two? Instagram gives you a chance to do exactly that, by adding Live Videos to your Stories. This way, they can be called up for at least 24 more hours. Interviews and tutorials lend themselves exceptionally well to being broadcast as Live Videos, but live streams from events are also a smart way of using this feature. In order to ensure successful usage of Live formats, be sure to promote them accordingly.
13. Create Gifs, Fonts and Stickers
Do you want to make sure that your Stories are one of a kind, even at the first glance? Whether you achieve this goal is mainly dependent on your content. However, you can make use of little details such as Gifs, Fonts, and Stickers, which you can create yourself. In order to create your own Gifs, request verification from Giphy. This way, your creations will be available to other users as well, thereby contributing to brand awareness.
Stories gain importance on other platforms as well
It is no coincidence that the Story format is growing in popularity. After all, it gives you ample opportunities to capture users with creative and diverse content, adds more personality to your brand and products, and fosters more interaction between you and your Community.
The popularity of Stories is not limited to Instagram or Snapchat, instead it already is a key component on Facebook too. Whether Stories will take over the News Feed's role for communication on Social Media still remains undecided. Nonetheless, the fact that they play an integral role in Social Media Marketing already cannot be disputed. All the more reason to get started on telling Stories right now.
Whether on Instagram, Facebook, or Twitter – with Swat.io, you keep a clear overview and take your Content Marketing to the next level. Start a free trial now and take control of your Instagram Story planning and publishing!
Efficient Social Media Communications With Swat.io