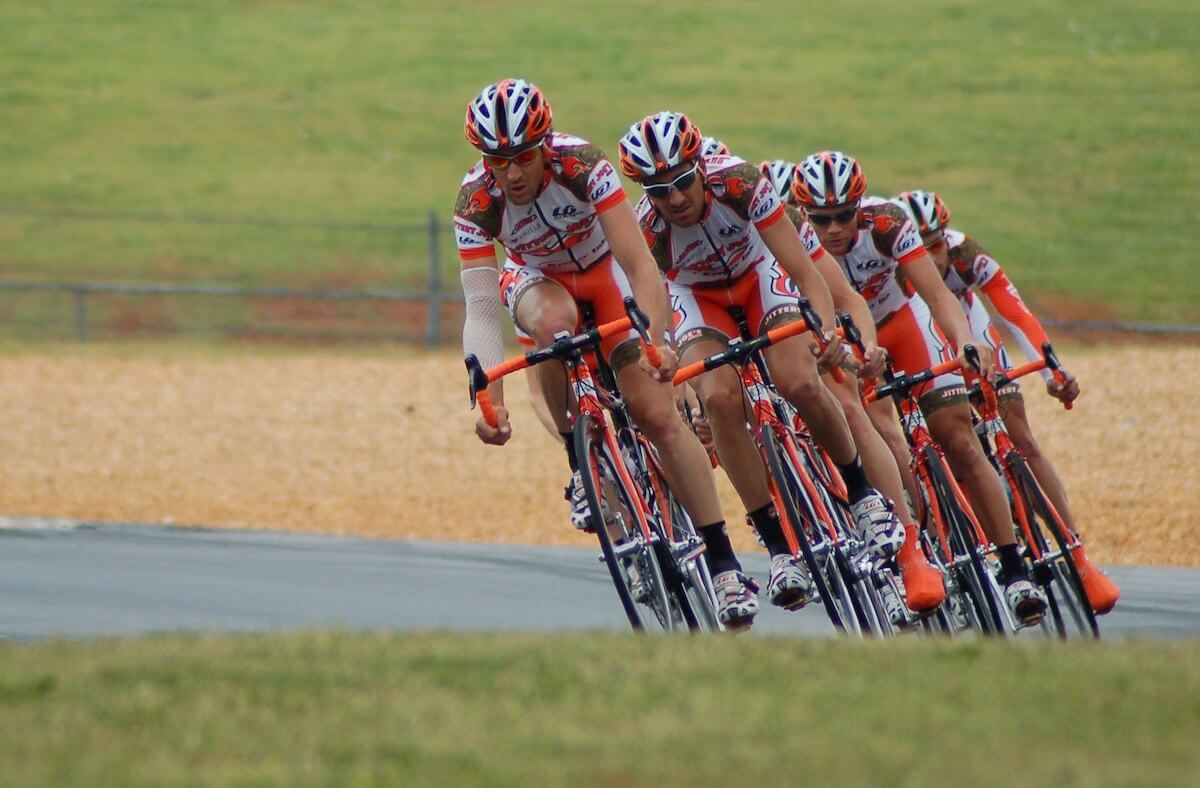 Analyze Your Competitors on Social Media with the Right Strategies and Tools
"The best way to beat a rival is admiring him for what he is better at."
This quote by the author Peter Altenberg is as relevant today as it was 100 years ago. In Social Media Marketing it is very important to learn from your competitors. Competitor analysis tools are a valuable helpers to achieve this goal. Use them to identify what strategy your competitors have implemented and where they are successful with it or where it fails. We will show you how a systematic competitor analysis can boost your marketing and which tools can help you along the way.
The advantages of a systematic Social Media competitor analysis
There are good reasons why nobody can afford to ignore competitor analysis:
Learn from strengths: A well implemented competitor analysis will show you quickly which measures work best for your competitors. This is a great inspiration for your own marketing.
Avoid mistakes: Noticing which campaign or content fails for your competitors will help you in avoiding the same mistakes.
Getting to know the customers better: Often a competitor analysis will help you in better understanding the shared target group and its desires and needs.
Discovering new sales channels: Maybe you have not done any e.g. Pinterest marketing so far because it did not seem very promising to you. But your competitors are successfully using the channel. This could be a motivation to give it a try.
Being able to listen puts you at advantage. In our free E-Book "The Social Media Monitoring Guide for Beginners" we give you many valuable and instantly implementable tips for the right way of "listening" on the internet. This includes gaining a competitive advantage via Social Media Monitoring.
The Beginner's Guide to Social Media Monitoring
Download our eBook and find actionable advice on how to use social media monitoring to generate leads, provide better customer service, and gain a competitive advantage. The hands-on tips, tricks, and guidelines will help you develop and implement the right social media monitoring strategy for your brand and business
Keep this in mind when starting your competitor analysis
The main requirement for conducting a competitor analysis is knowing who your competitors are. This is easier said than done: Young companies offering their products and services internationally often have to do some research to find out who they are competing against. You can speed up this process by entering the most important keywords of your industry into Google. But make sure to only pick companies for your analysis that are active on social media, for even in the 21st century there are still companies putting little value on marketing on Facebook or even Instagram. Furthermore it is worth looking at who your own followers are following on social networks.
As soon as you have identified your competitors you can ask yourself which indicators or numbers you should pay special attention to when conducting a competitor analysis.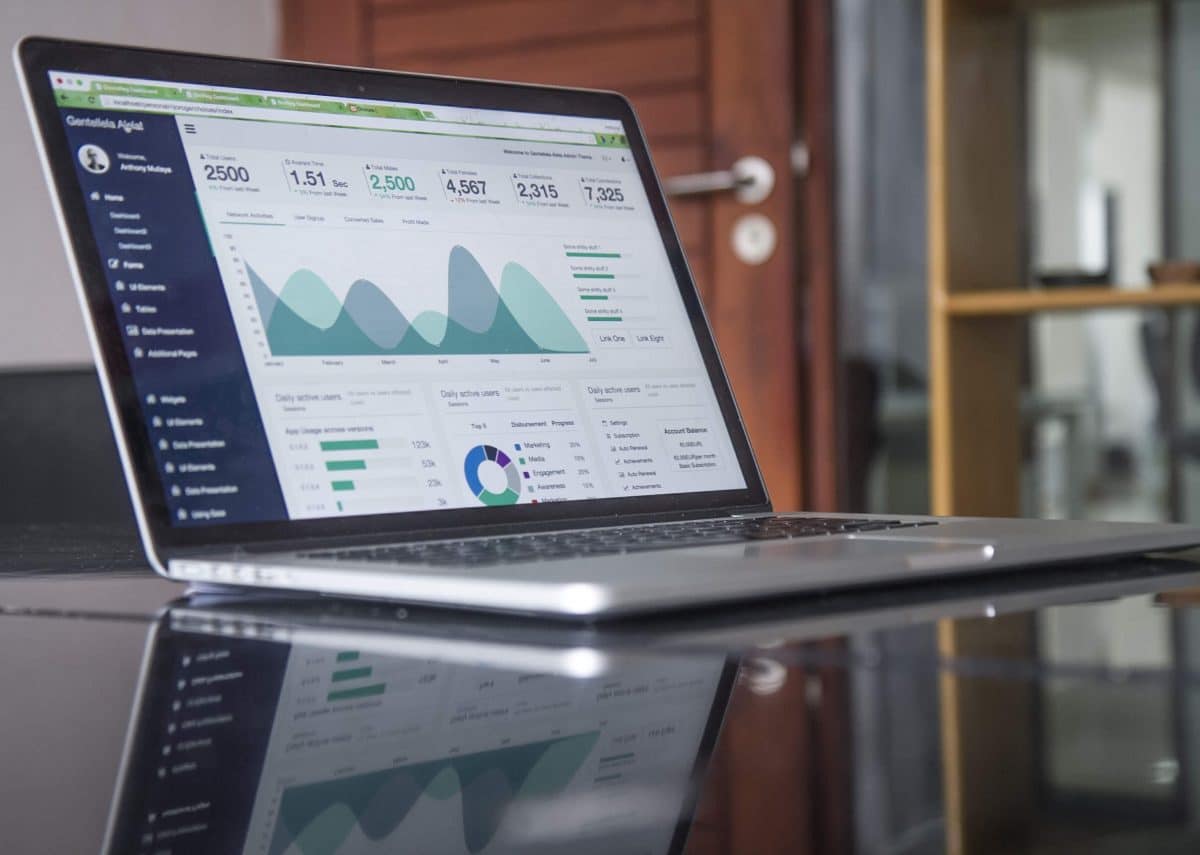 Fanbase & Fan Growth
The amount of followers your competitors have in social networks and whether their number is growing (and how fast) are important indicators for their strategy. These numbers are only insightful though if you put them in correlation with other factors such as the size of the company or the demographic attributes of the followers.
The most important question is whether there is a correlation between certain activities on social media and noticeable developments regarding the number of followers. Has the company launched a competition or successful campaign during the observed time period? Is there a noticeable growth of followers belonging to a certain target group segment which can be attributed to a certain type of content? Are there external factors to take into consideration such as public holidays?
Posting frequency (and times)
When and how often do your competitors post to their channels? Which channel are they posting to? When and with what kind of content do they reach the most people or gain the most interactions? The answers to these questions can help you in optimizing your own publishing strategy and/or fill in gaps. Always pay attention to differences in the target audiences though. If your competitor wants to reach students, but you are targeting working people then the ideal publishing times will differ greatly. Find out everything about the best time to publish Social Media content here.
Interaction rate
A central question of your competitor analysis is what type of interactions the posts of your competitors achieve. How many likes, retweets and comments can they gain for their posts and which content was especially successful? Which posts do not perform? Are there key differences between successful and unsuccessful posts, e.g. themes, setup or used media (images, videos etc.)? Which tricks do your competitors use to keep the community's interest up?
Here it is crucial to put the numbers in correlation. An average of 15 comments per post can seem a lot at first glance. But putting the interactions in proportion to the number of followers of the company, their so called conversation rate, things might look a bit different. Many interactions may also stem from a small group within the fanbase, which means the company can not reach or hardly reaches the rest.
Sponsored Posts
To gain reach on Facebook it is now nearly unavoidable to invest money. But are you spending your money on the right content? Competitor analysis can help you with this as well. With the right analysis tools you can find out which competitor posts are pushed financially, what percentage of posts are pushed and how successful they are.
Influencers
Influencers are playing an increasingly important role in marketing. By looking at which influencers are talking about competitor products you get to know the most important influencing factors in this area. You can use some of these to boost the reach in certain channels.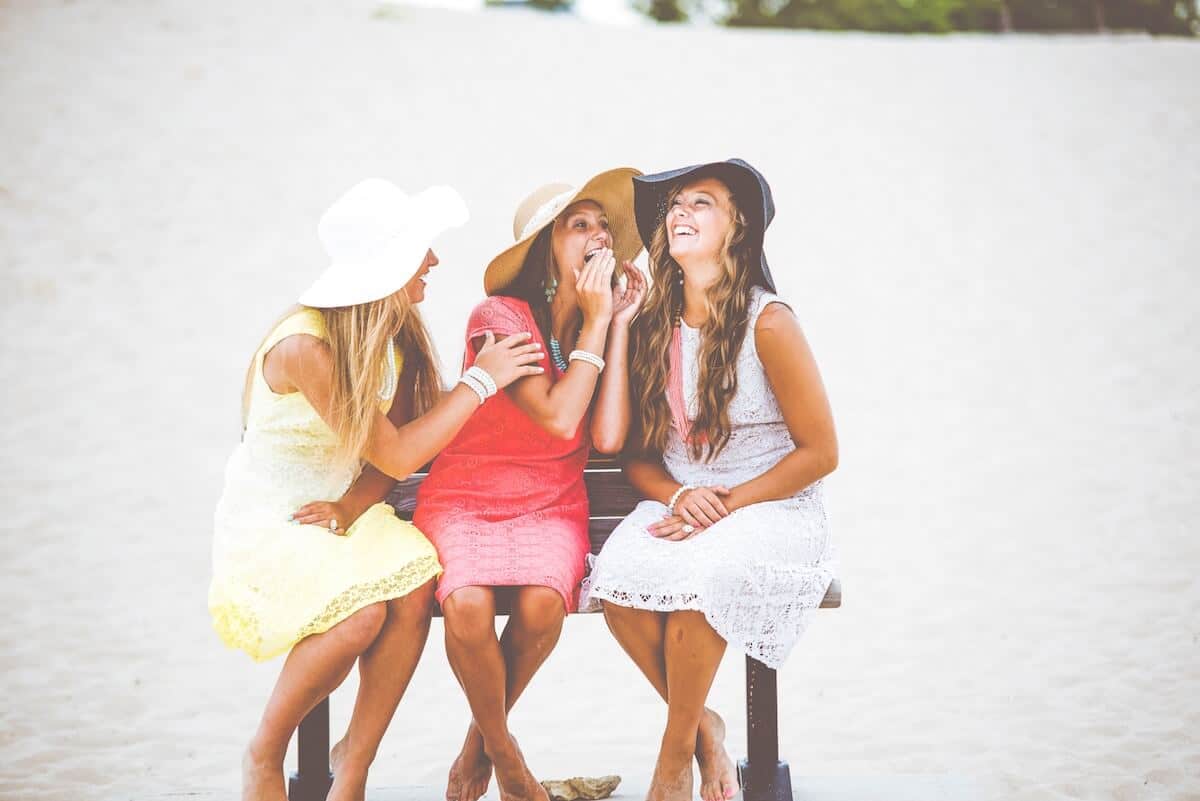 The best tools for competitor analysis
Theoretically you could sit down with pen and paper and take notes of when your competitors post, how many likes they get for a posting and how the number of their followers is developing. In real life you would probably have to create a new job just for this purpose. But luckily there are tools that can support you with your competitor analysis.
Kompyte
Kompyte is a powerful tool for competitor analysis in social networks and beyond. Features include real-time monitoring of websites of competitors, SEO rank tracking and automatic alerts when competitors launch new AdWords campaigns. Furthermore the software gives you all the important data about the social media activities of your competitors, such as followers, posts and interactions on various channels. In the "light" version, the number of competitors that can be analysed is limited to 5, in the "pro" version, that number is 50 and the enterprise version has no limits. The company does not state the prices for the packages on their site.
Swat.io monitoring & analysis
Swat.io keeps you up to date with what others are saying in social networks about your brand and your competitors through the Monitoring feature. This works by choosing relevant keywords such as the name of your brand or your company and those of your competitors.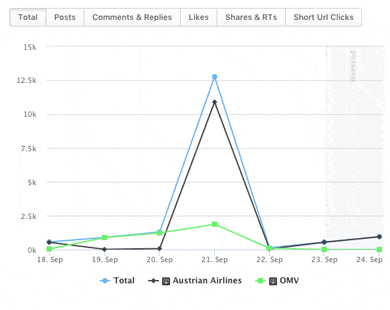 Swat.io can do much more than just analysing the marketing activities of your competitors. As an enterprise and agency solution for content planning, community management and social customer service it is the ideal tool for optimizing your social media marketing on various channels. Start your free trial now.
Quintly
Quintly enables you to analyse your activities on various social networks and create comprehensive reports. This includes the option to compare your own performance to others in chosen channels. You just need to add the pages or profiles you want analysed. Pricing starts at 129 Euros per month.
Phlanx
More and more companies discover the potential of Instagram for their online marketing efforts. Phlanx is a very interesting solution: The tool shows you the number of followers as well as the average number of likes and comments per posts for any chosen account. These numbers show you at a glance whether a company is successful on Instagram. It is also a good indicator in finding influencers. Furthermore the tool supports you in finding companies suitable for cooperation. The pricing for using Phlanx starts at 25 USD.
Social Insider
Social Insider is, deservedly, on of the top dogs in the field of competitor analysis on Facebook, Twitter and Instagram. The tool supplies you with detailed reports on the activities of your competitors in these networks. This includes the number and type of interactions for posts as well as numbers on how many sponsored posts your competitors publish. Furthermore it provides you with information on publishing times and type of published content. Apart from monitoring your competitors, it allows you to analyse your own activities as well. The monthly "Explorer" tariff is 29 Euro. If you want to analyse more than 5 profiles you will have to pay at least 59 Euros per month.
Awario
Awario offers the possibility to define keywords and then shows you posts or discussions about these on various platforms. Furthermore the tool supplies you with statistics on the frequency of discussions including certain keywords such as your brand name. What makes Awario special is that it is not limited to channels such as Twitter, Facebook and Instagram, but also tracks blogs, forums and certain websites. It also identifies influencers for chosen areas. Pricing for Awario begins with the Starter package for 29 Euros a month.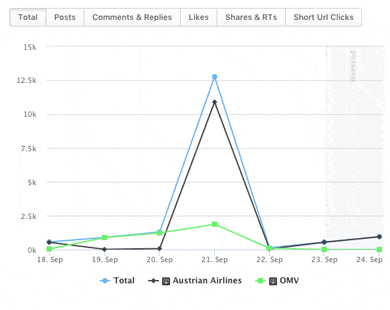 Rival IQ
Rival IQ is not cheap with rates starting at 100 Euros per months. But it also offers a lot of bang for your buck. This includes the possibility to keep an eye on all activities of your competitors on social networks. The many features of the tool include an analysis of the hashtags your competitors use and the identification of influencers. Furthermore Rival IQ will inform you instantly if a posting by you or your competitor is extremely successful or if your competitors are implementing profound changes to their profiles.
How to get the most out of competitor analysis
There are some common mistakes in the field of Social Media competitor analysis: The first one is to use the results to simply copy successful measures of other companies. There is no guarantee that these will work the same way for you as they did for others, even if you are targeting the same audience. Learning from the successes of others means asking yourself why certain measures are successful and how to implement those for your brand and your own marketing strategy. Furthermore, competitor analysis gives you the possibility to recognize which chances your competitors are missing out on and in which fields they are not active. You can then try to fill those gaps.
Efficient Social Media Communications With Swat.io