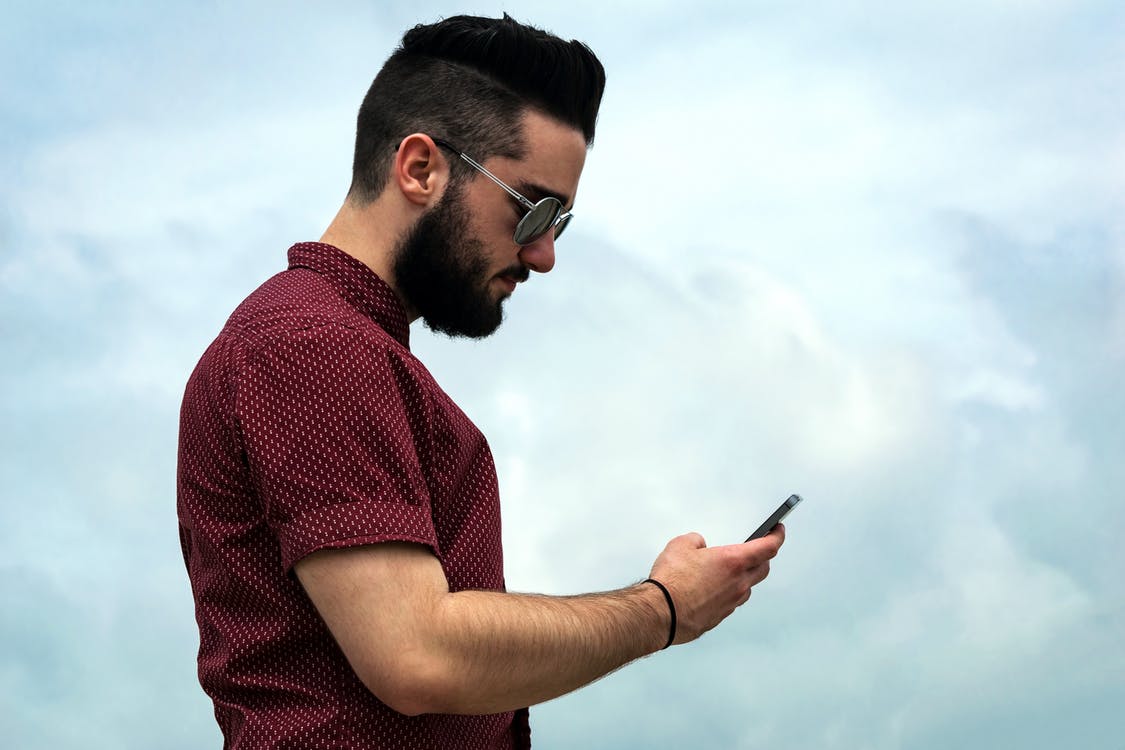 Top 3 Social Media Metrics for the Biggest Social Channels
Social media metrics are comprised by data and statistics that provide insights into the performance levels of your social media marketing strategy. Some social media metrics are universal, and can be applied to more than one channel; others are tailored to match a specific platform.
Out of dozens of social media metrics you can analyze on the biggest social channels, how do you choose the ones that matter the most for your brand and business?
In the following lines we will detail the three most widespread social media metrics for the top 5 social platforms:
Facebook
Instagram
Snapchat
Twitter
YouTube
We've put together a brief spreadsheet of the three most widely-used social media metrics for the biggest social media platforms. To find out WHY we picked them, and HOW they can help improve your strategy, keep reading our detailed blog post.

Top 3 social media metrics for Facebook
On Facebook, the metrics you have available can be overwhelming. One thing's for sure: what you can measure can also be managed. The Facebook Insights terminology may be tough to crack; start measuring your Facebook page's performance level with the three most widespread metrics.
1. Total Page Likes – this is the total number of likes of your Facebook Business Page over a period of 28 days. The number of likes can be measured with Facebook Insights. With this metric you can:
Assess new likes, unlikes, organic likes, and paid likes
Analyze spikes and track ad campaign progress
Compare the number of organic likes against paid likes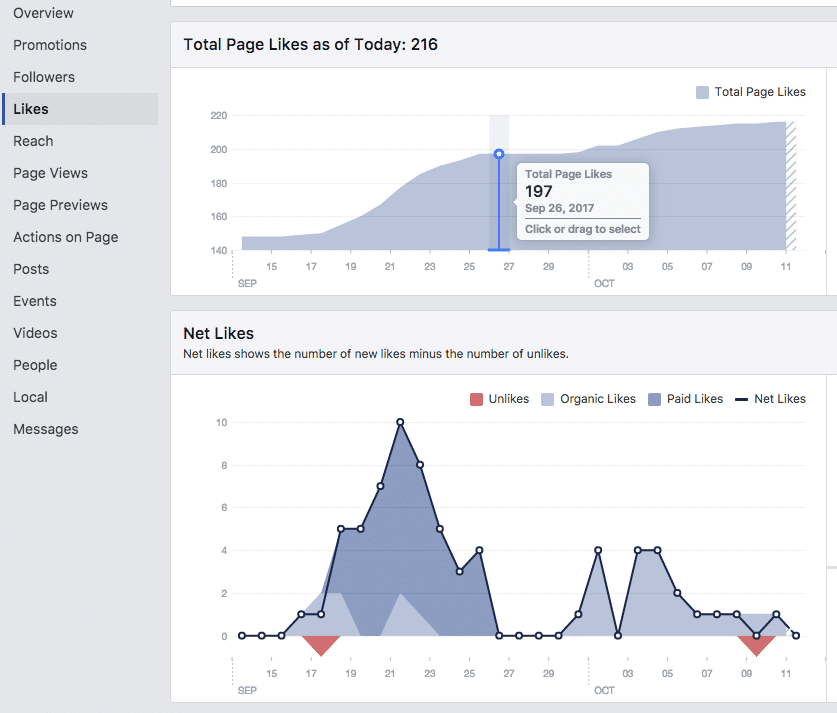 2. Post Reach (organic and paid reach) – on Facebook, organic reach doesn't just measure unique "hits" for your posts; it also measures the number of people that got in contact with your post through other people's shares, clicks, and replies.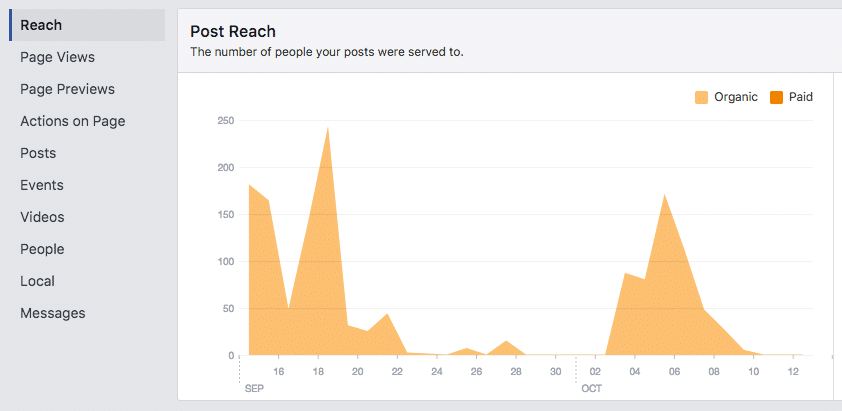 3. Engagement – a Facebook metric that indicates the number of people that acted directly on your Facebook post. It includes likes, shares, comments; it also tracks image clicks, video views, link clicks, and comment likes.
Experts would say that engagement is fundamental for measuring the success of your Facebook posts. To compare Facebook post success against one another, follow the formula: engaged user number : reach x 100 = viable percentage.
Top 3 social media metrics for Instagram
Unlike Facebook, where you are offered detailed metrics and insights, Instagram is not that marketer-friendly. Analyzing performance is the key to a thriving social strategy. The top three most widespread social media metrics for Instagram are:
1. Follower Growth Rate – on Instagram, the followers/likes you receive don't affect your business directly. One of the metrics that matters the most is the organic follower's growth rate. The follower number is clearly displayed above profile bio of your Instagram account. However, what you need to understand is what the number tells you about your community's growth level.

To make things easier and be able to track your follower growth rate over a specific timeframe, create an Excel Sheet. Split the sheet in rows; and track your followers by month. This tactic will help you see whether your audience is growing or not.

Add a second line under "number of followers", and name it "number of new followers". Calculate the number by dividing: February – January = total number of new followers.
To get the follower growth rate, use this formula:
Follower growth rate indicates how fast your Instagram community is expanding. It also indicates best/worst performing months. Knowing the growth rate helps you set key performance indicators; and predict the number of new people arriving to your Instagram page in the upcoming months.
2. Engagement Rate – this metric measures likes, comments and reports. On Instagram, your followers should engage with your Insta posts, for your posts to appear in their search feed. This form of engagement should be measured against all your followers.
Engagement rate on Instagram is calculated like this:

3. Clickthroughs (link in bio to your website) – one of Instagram's greatest challenges is that brands can only insert a link to their website in the bio section. Rather than calculate clickthroughs from your business profile, use a trackable URL in the bio. This metric matters because the aim is to convert followers into customers.
Top 3 social media metrics for Twitter
There are lots of social media metrics embedded within Twitter Analytics. To analyze how your content performs, the three universal metrics for Twitter are:
1. Engagement Rate – total clicks, retweets, favorites, and replies to your Twitter posts divided by impression number and multiplied with 100, to get the percentage.
2. Link Clicks – number of times your followers clicked on your tweets.
3. Retweets – number of times your followers retweeted your tweets to their follower list. As a metric, retweets are an excellent metric that you can use to measure the level of effectiveness of your message.
Top 3 social media metrics for Youtube
Social media metrics for YouTube goes beyond looking at your view count. There's an excellent analytics dashboard embedded within the YouTube platform. The top three metrics you should be checking out are:
1. View Count – keep a close eye on your view count, and assess spikes with the YouTube interactive view graph. Track monthly video views to see exactly which had the most traction among your followers.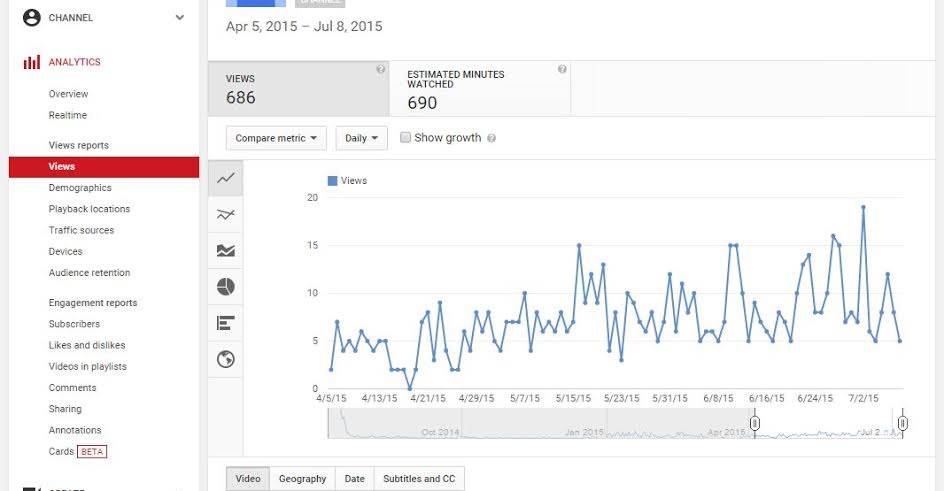 2. Engagement – this metric is meant to show you the overall video likes, dislikes, favorites, subscribers, and shares. All are important, but you should pay more attention to shares. YouTube allows you to see which social platforms your videos have the best traction on; over time, it helps you get a feel of your audience, and know where they "hang out" on social.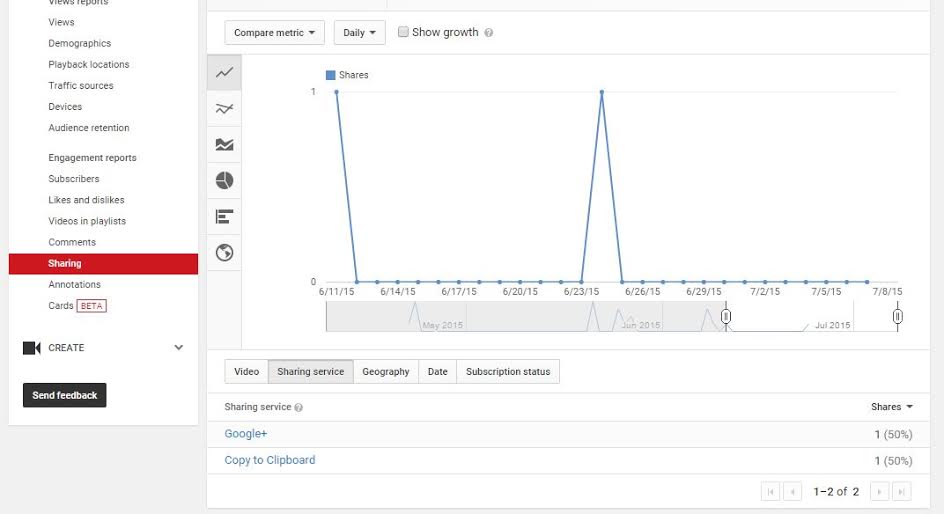 3. Audience Retention – a metric that tells you the exact time people stopped watching your video (the drop-off point). It helps to know what parts of the video were appealing to them, and what parts made them click away.

From Zero to Hero: The Social Media Marketer's Strategy Kit
Download the strategy kit for social media marketers who want to stay on top of their game. Use the actionable steps, tips, tricks, and guidelines to take your brand and business from 0 to hero on social media. The kit is accompanied by ready-to-use templates to help you define, implement and monitor your social media marketing strategy in all its complexity.
Top 3 social media metrics for Snapchat
If you're using Snapchat for business, you should make the most of the platform's social media metrics to improve your marketing efforts. The top three that can't be ignored are:
1. Average Open Rate – similar to engagement rate on other social media platforms, open rate on Snapchat is: total estimated followers (%) engaged.
2. Average Number Of Screenshots – the screenshots metric is a number of shots people took when watching your story. The purpose of the metric is to inform you how many times your followers have saved your snap. A screenshot of a snap is a sign that your story mattered to the person watching.
To make the most of this metric and compel people to take screenshots of your snap, a good idea is to craft purposeful, valuable content. The best are: inspirational quotes, checklists, discount coupons, updates, etc.
3. Follower Growth Analysis – a key Snapchat metric that helps you determine the origin of your followers. Most brands acquire followers by username; as you learn more about where your followers are coming from, you can leverage that source and make the processes easier.
For example: if your target audience included users that add you via snapcode, work to promote it more than your username or phone number.
Bottom line
Keeping an eye on your audience on social media helps you assess what type of content matters the most. The three top metrics mentioned for each of the 5 platforms are better defined as universal metrics you should start with. Once you get familiar with them, you should dig deeper and work to understand all of them for a chance to customize your content efficiently, improve engagement, and beat the competition.
Efficient Social Media Communications With Swat.io