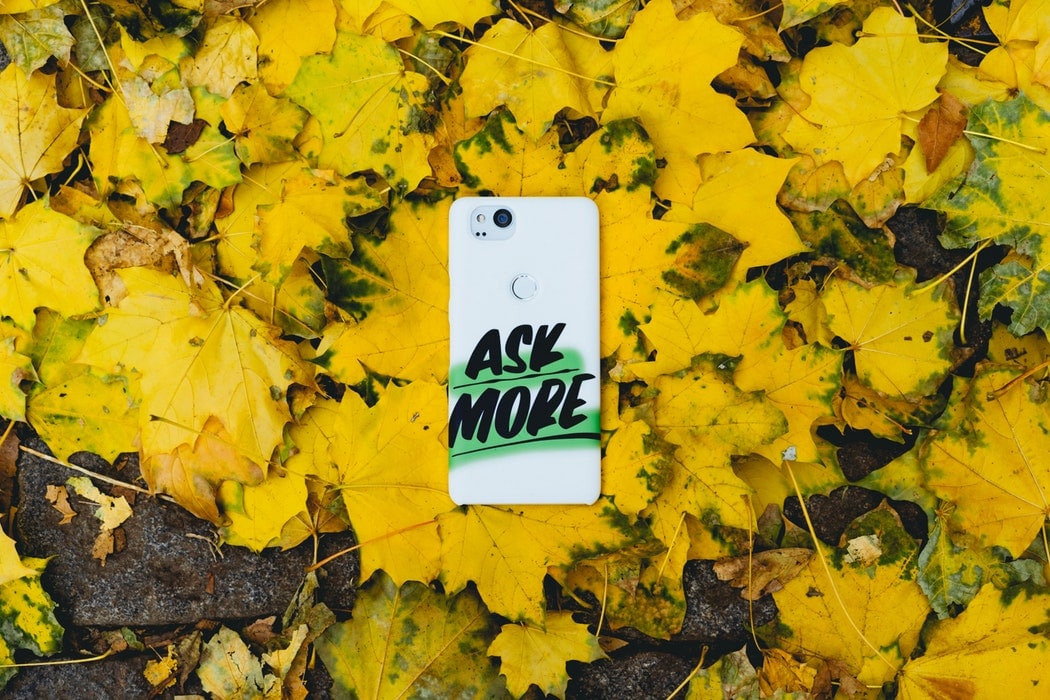 10 Useful Chrome Extensions for Social Media Managers – Part 2
In our article "10 nifty Chrome extensions for social media managers" we introduced you to a selections of add-ons making your daily routine in social media marketing more efficient. For the second part of the series we won't just look at our own experiences but additionally ask successful online marketing experts about their favourite extensions for Google Chrome. The result is a colourful mixture of small add-ons with huge effects, from tools for inspiration on to Facebook ads and an extension for easily creating and editing screenshots. All tools listed here are free to use.
Social Media Chrome Extension #1: Turbo Ad Finder
"Simply scrolling through the Facebook newsfeed to get ideas from all the ads shown? Pretty hard, since all these annoying posts of your friends get in the way? Not that hard! With this small plug-in for the Google Chrome browser you can deactivate all organic content in your Facebook newsfeed at the touch of a button. The Turbo Ad Finder is perfect for quickly discovering the ads of your competitors or for getting some inspiration." (Florian Litterst)
Florian Litterst has great tips for successful social media campaigns for advertisers in his blog adsventure.de. He is also working as an online marketing manager for a large German media company.
UPDATE: This chrome add on seems to be unavailable at the moment!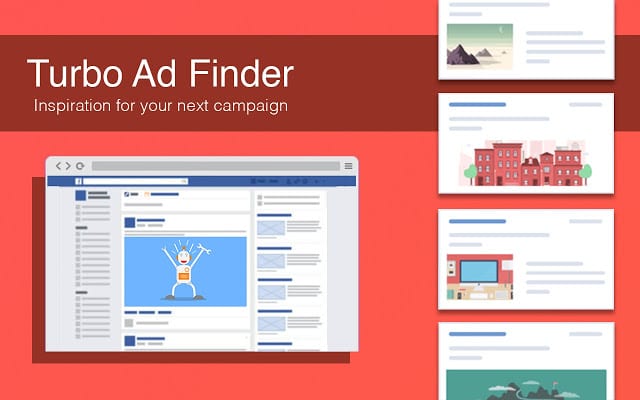 Social Media Chrome Extension #2: Social Meter
Social Meter is just what it says on the label. A click on the icon is enough to see how many interactions the page has accumulated on the following social networks: Facebook, Google+, Pinterest, LinkedIn, VK, Reddit, Buffer, Hacker News. Social Meter allows you to not only measure your own success, but of course also that of your competitors.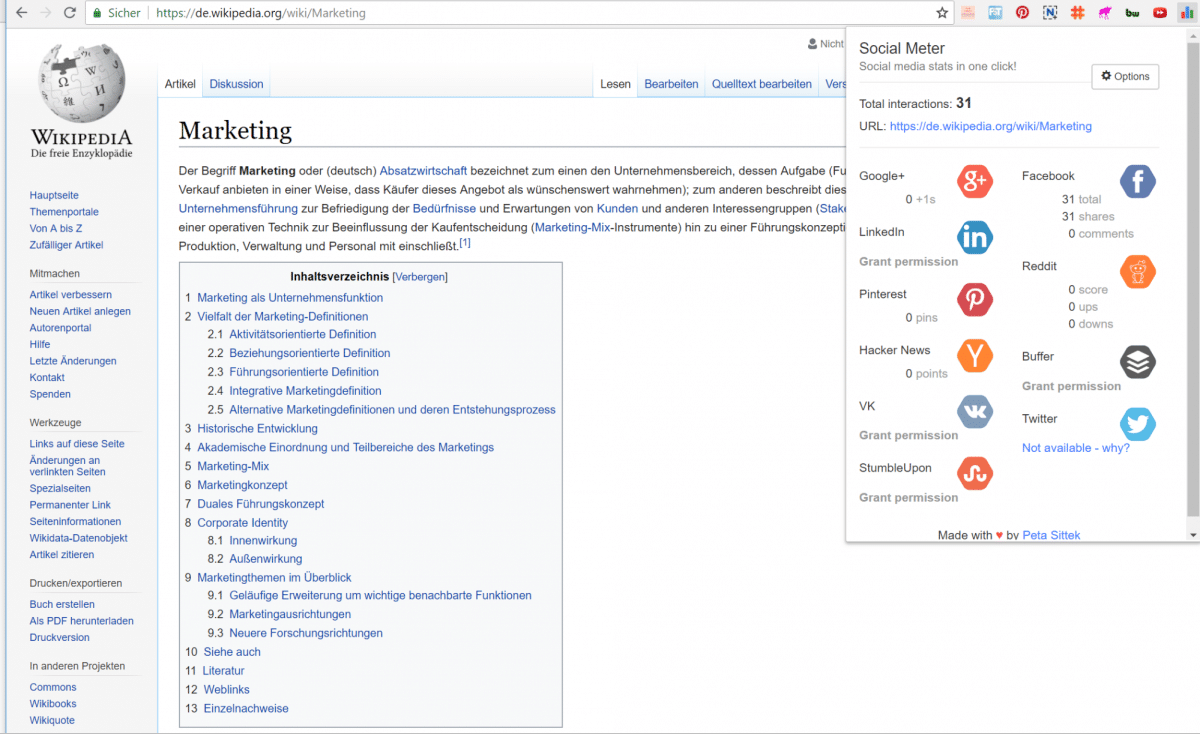 Social Media Chrome Extension #3: Toolkit For FB by PlugEx
Using Facebook often ends up as exhausting detail work, whether you are using it privately or for your company. The Toolkit from PlugEx reduces the effort by combining many single actions into one. This includes the possibility to invite all friends to an event with a single click or asking all your friends for a Like. The "Free Removal Tools" enable you to delete all comments on a status or collectively refuse friend invites.
Opening a paid premium account offers even more functionalities such as extracting the IDs of fan pages and saving them for advertising purposes or finding out the E-Mail address of Facebook friends. A yearly license at a price of 30 Dollars in Bitcoin is required for these functions. We advise users from Europe to use these premium options with caution because of the GDPR.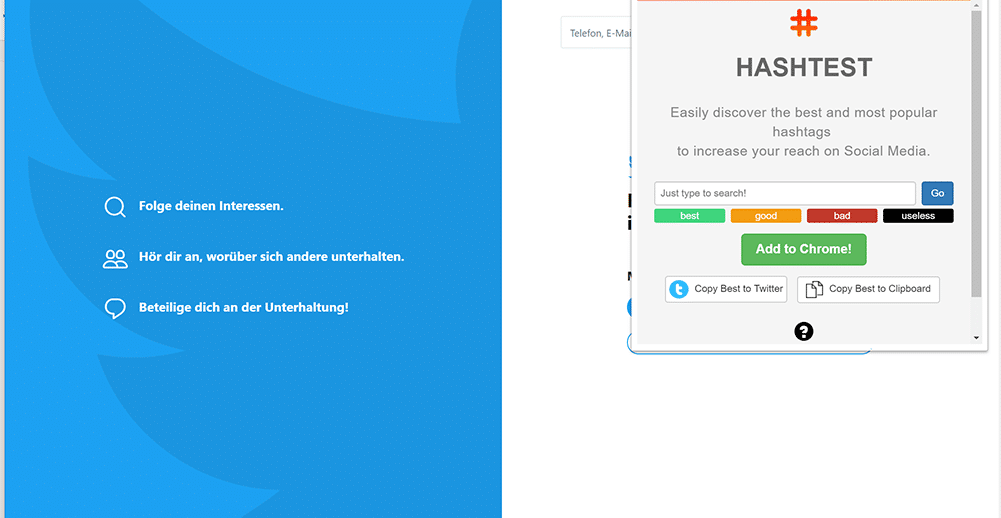 Social Media Chrome Extension #4: Video Speed Controller
Videos generate reach and are a great alternative to the text or picture post format. But finding the right material is time- and nerve-consuming. You can speed up the process with the Video Speed Controller. This extension enables you to view any HTML5 video at multiple speeds and rewind and forward it at will. Usage is made very comfortable via shortcuts. In your leisure time, you can use the shortcut for speeding up boring love scenes during your next Netflix binge-watching session. ????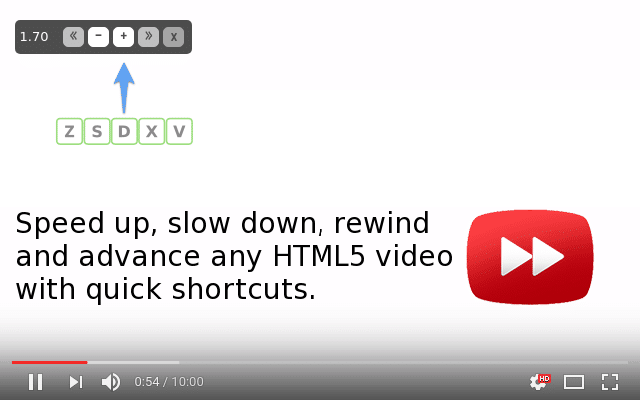 Social Media Chrome Extension #5: Facebook Pixel Helper
"An extension I would recommend especially to everyone placing Facebook ads is Facebook Pixel Helper. It allows you to quickly and simply check whether the Facebook pixel has been implemented correctly and whether all events and conversions are tracked in the right way. This is very important for my own sites and those of my customers. It also allows me to check how the competition is using Facebook pixels and which events they are tracking." (Klaus Heller)
After more than 5 years at Super-Fi and VICE Klaus Heller is now a freelance consultant for online and social media marketing.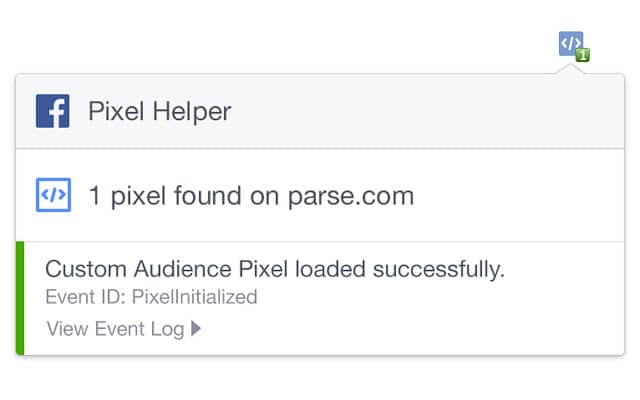 Social Media Chrome Extension #6: Pinterest Save Button
Pinterest is becoming more and more important in online marketing because of its specialization in visual content and its rapidly growing user base. Regular (preferrably daily) pinning is the basis for successful campaigns. The Save Button from Pinterest offers you a way to quickly and easily pin pictures from a website to your pin boards or move an infographic from your blog to the picture search engine in an instant.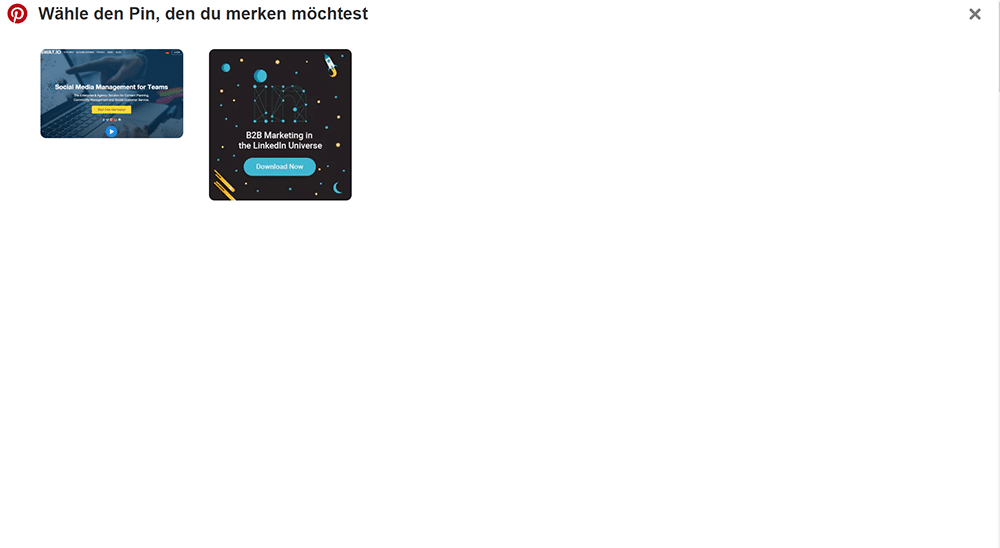 Social Media Chrome Extension #7: Nimbus
Screenshots are one of the things that social media managers need so often they hardly think about them. Whether you are creating content or communicating with colleagues and customers: snapshots are a true all-purpose weapon. Via the menu of the Nimbus Screenshot and Screen Video Recorder, which opens when clicking the icon, you can capture whole websites or certain segments, record videos, edit screenshots (e.g. adding text or highlighting areas) and much more. Thanks to the great usability of this add-on performing all these tasks is child's play.
You can find extensive tips for planning, creating, publishing and analyzing content in social networks in our e-Book "The art of social media content creation". Get it now for free and optimize your content marketing!
The Art of Social Media Content Creation
Download our eBook and learn how to plan, create and distribute your social media content while measuring its effectiveness on your relevant social media channels. To ensure you don't miss out on any big social media content trend or best practice, we've also included interviews of 5 experts in this field. Find out how to master the art of social media content creation using the latest available tools and determine what type of content makes your audience tick!
Social Media Chrome Extension #8: Hashtest
Choosing hashtags carefully helps to increase the visibility of your content. But how can you find out quickly whether a hashtag has been used so often that your content will disappear or which hashtag is so obscure that no one is using it? With Hashtest you enter phrases and instantly receive unambiguous analytical results in the form of "best", "good", "bad" or "useless". It doesn't get any easier than that.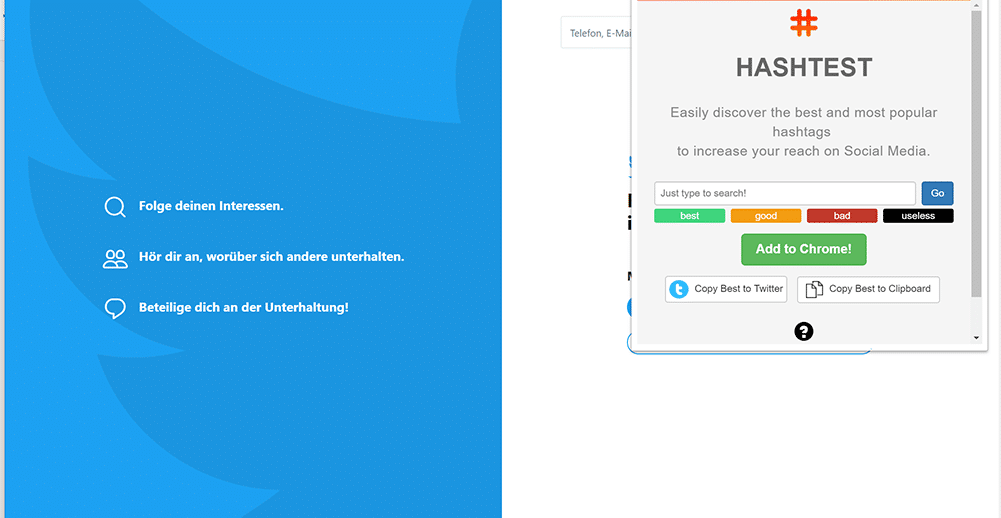 Social Media Chrome Extension #9: Tinybeest Image Optimization
Many social media managers spend more time with simple tasks in Photoshop than necessary. Transforming images you found on the web into the right format alone takes up a lot of valuable time. With this add-on it works much faster: After installing the add-on, all it takes is a right click on the image and choosing from the formats offered. Tinybeest Image Optimization frees up your time for other really important tasks.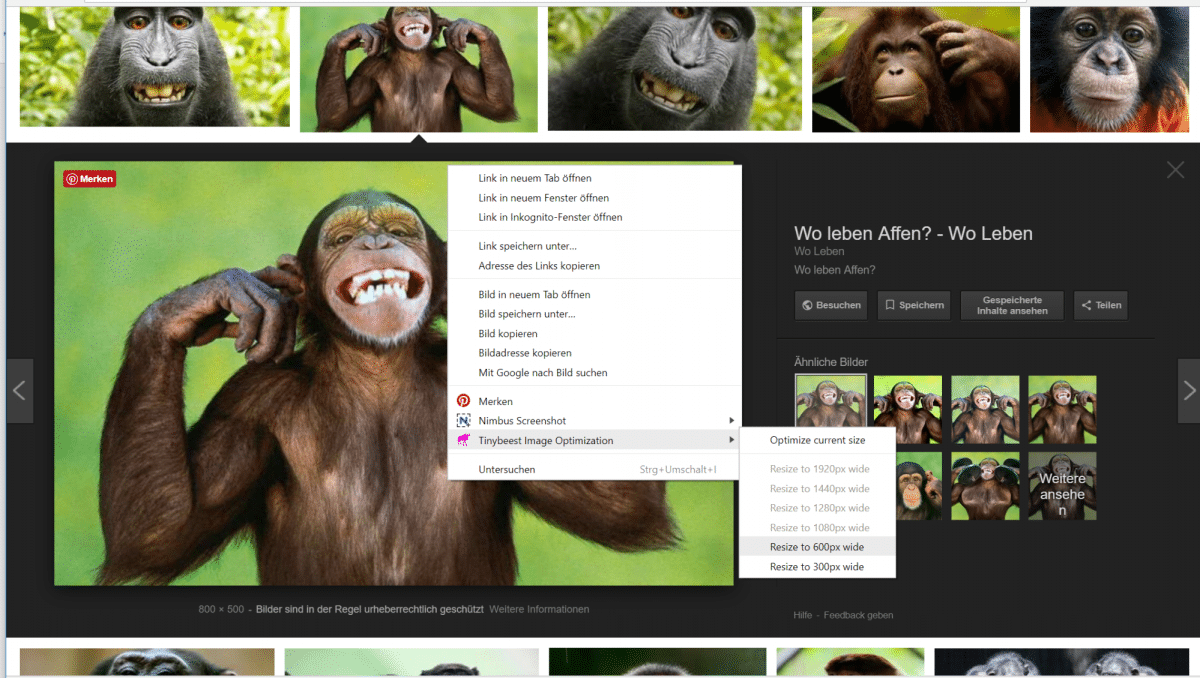 Social Media Chrome Extension #10: BuiltWith Technology Profiler
"BuiltWith Technology Profiler enables me to identify all tools and services implemented at the touch of a button when visiting a site. Visiting the blog of swat.io shows me that it runs on WordPress and with Google Analytics. I can see that the Google Tag Manager is used and that further tools such as crazyegg are implemented. When viewing a shop I can identify the system it is based on such as Magento or Shopify at once.

I can also find this information in the developer console, but that takes a lot longer. BuiltWith Technology Profiler also enables me to get this information without much preparation, e.g. during a phone call. This not only saves me time but also gives me a feeling for the "marketing stack" of potential new customers during the initial meeting." (Lars Budde)
After five years as head of online marketing at yeebase media GmbH, the publishing house responsible for t3n.de and the t3n magazine, Lars Budde is now a freelance consultant. His focus: Facebook advertising in e-commerce.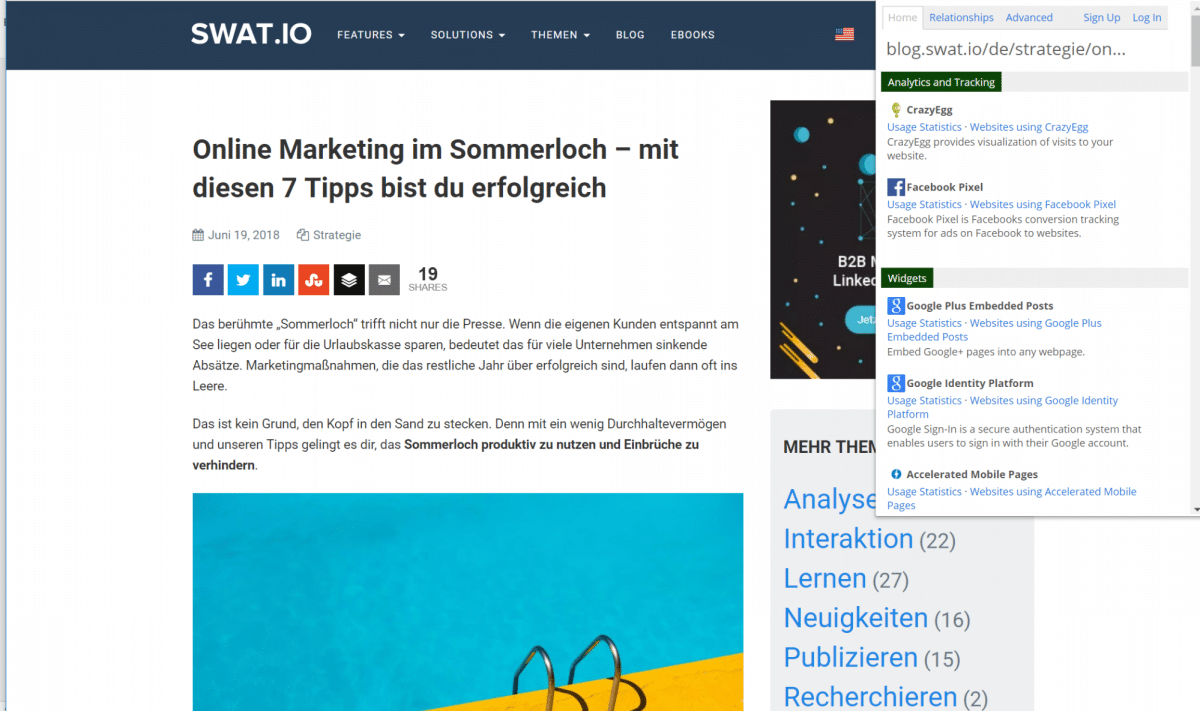 Your favourite extension was not featured in the second part of our series? Then let us know which add-on makes your working day easier. We are thankful for all tips!
Even though extensions are valuable helpers in social media marketing, a tool giving you an overview of all your activities in various channels, allowing you to plan and publish content with your team and staying in touch with your community is even more important. Swat.io can do all this and more. Start your free trial now!
Efficient Social Media Communications With Swat.io