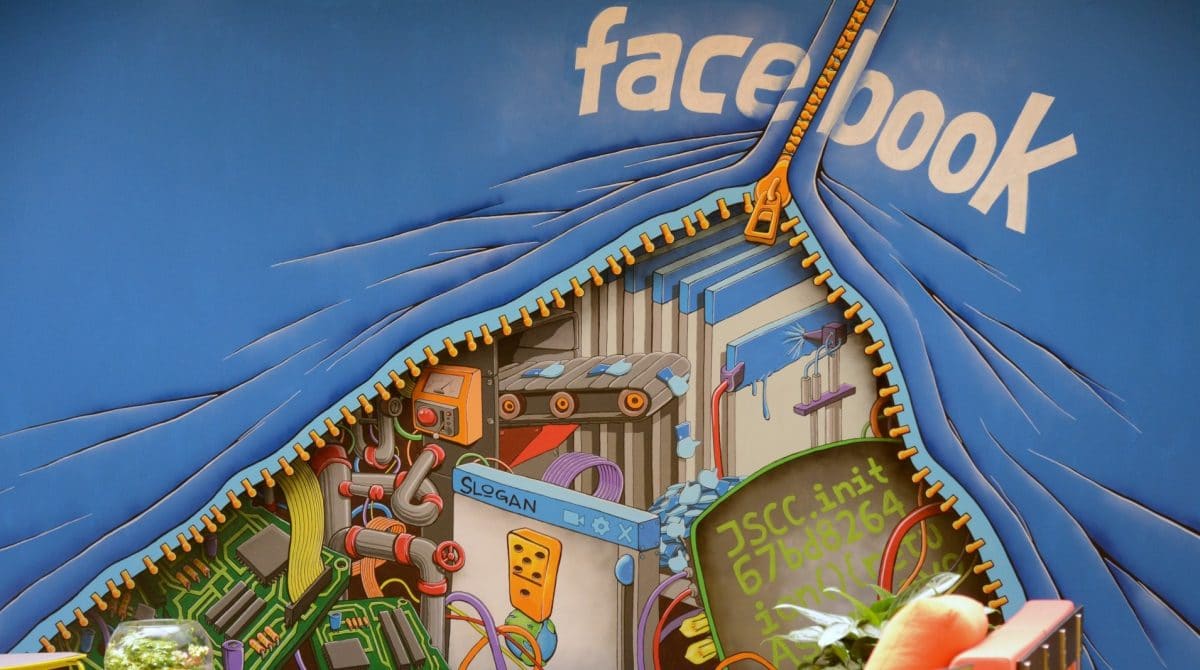 Facebook Link Previews – How to Use Domain Verification to Modify Link Posts
You're posting a link to your website on Facebook and would like to change the preview text or the image. The Facebook domain verification makes it possible. In this compact guide, we explain how to successfully link your domain.
What is Domain Verification?
Domain Verification allows users of Facebook's Business Manager to claim ownership of their websites or, more specifically, their domains. After verifying ownership, these domains can then be connected to any number of Facebook pages within the same Business Manager account. By establishing this connection, Facebook will continue to allow the modification of link previews for all connected pages.
How is Domain Verification Set Up?
Setting up domain verification is pretty straightforward. Before you start, please make sure you're able to upload files to your webspace or modify your domains DNS settings (only recommended if you know what you're doing). All steps are described in more detail in the official documentation.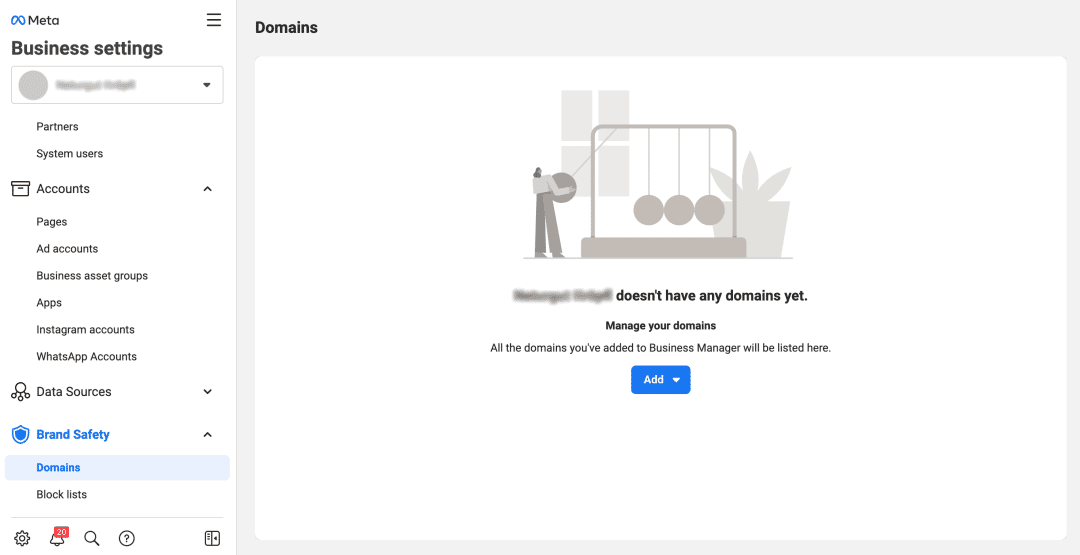 Here's how to do the verification:
Head to "Business Settings" in your Business Manager account.
Click "Domains" in the navigation under "Brand Safety" and hit the "Add" button.
Enter the domain name you want to verify (it is recommended to use the top level domain to verify all sub-domains in a single swoop, f.e. enter "yourdomain.com" to include "www.yourdomain.com", "blog.yourdomain.com" etc.).
Now follow the further steps listed.
Advanced: you can also associate Partners to verified domains. This helps selected partners to optimise link posts shared on their pages.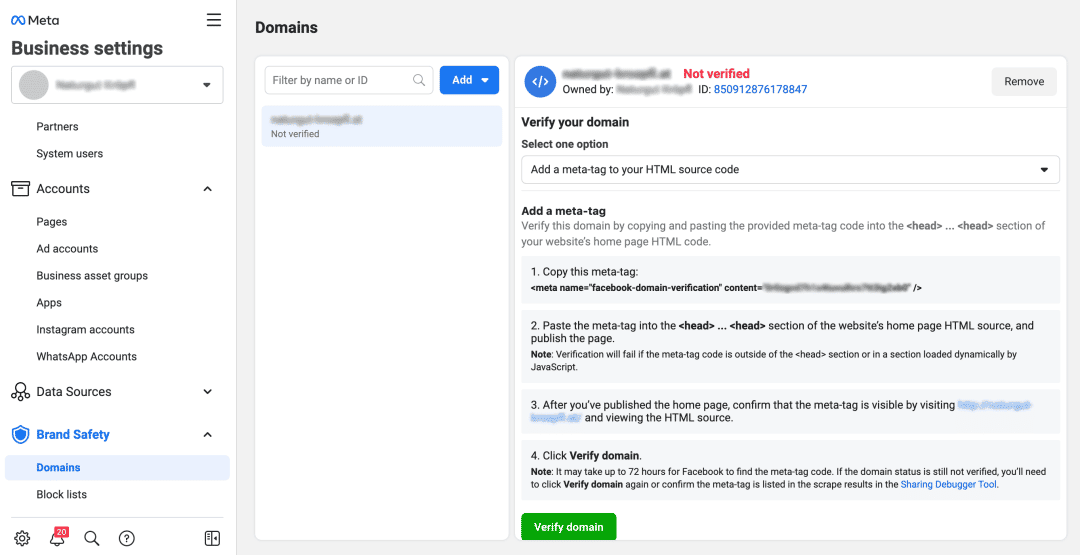 How Does Domain Verification Affect Link Previews?
With properly implemented domain verification, you can ensure that those Facebook fan pages associated with a verified domain can edit link previews. This applies to both the user interface on Facebook.com and third-party tools like Swat.io, where you can customize the title, description, and image.

Please be aware that this will not include any other Facebook Page not associated with your domain in your Business Manager. If you want specific others to be able to modify link previews pointing to your website, please associate them as "Partners" in the "Assigned Assets" section of the verified domain.
Also, Domain Verification will not enable you to modify link previews for posts pointing to other domains.
Conclusion
Facebook Domain Verification offers an easy way to change the preview views of links and prevent misuse by third parties. The setup via the Business Manager is comparatively simple and done in a few steps.
You want to organize your social media management better? Start your Swat.io trial now – no strings attached!
Efficient Social Media Communications With Swat.io