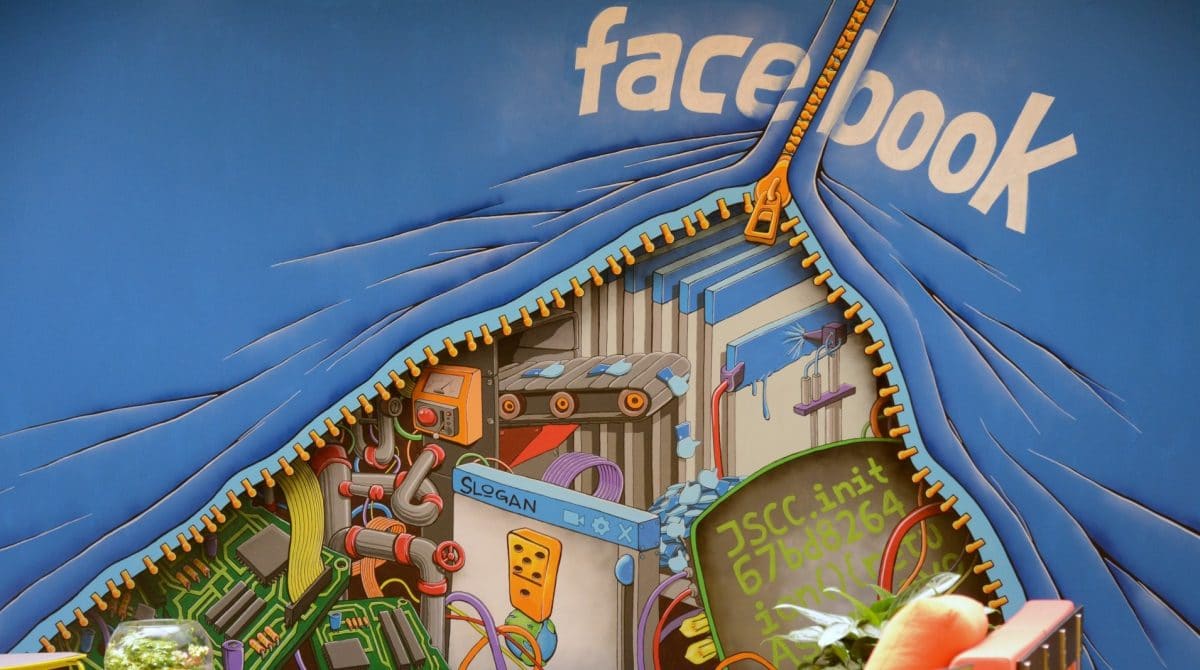 Facebook Link Previews – How to Use Domain Verification to Modify Link Posts After December 2017
When it comes to the ability to modify link previews on Facebook, 2017 has been a rollercoaster of a year for social media managers! After announcing the full depreciation of the feature in June, Facebook rolled back partially by offering a solution to media and news organisations with Link Ownership only a few months later. This approach left most brands publishing on the platform unsatisfied, however. Fortunately, Facebook has been listening to its community and is now providing a new, stable way to handle link previews: Domain Verification!
What is Domain Verification?
Domain Verification allows users of Facebook's Business Manager to claim ownership of their websites or, more specifically, their domains. After verifying ownership, these domains can then be connected to any number of Facebook pages within the same Business Manager account. By establishing this connection, Facebook will continue to allow the modification of link previews for all connected pages – both on Facebook.com and 3rd party applications like Swat.io!
How is Domain Verification Set Up?
Setting up domain verification is pretty straightforward. Before you start, please make sure you're able to upload files to your webspace or modify your domains DNS settings (only recommended if you know what you're doing). All steps are described in more detail in the official documentation.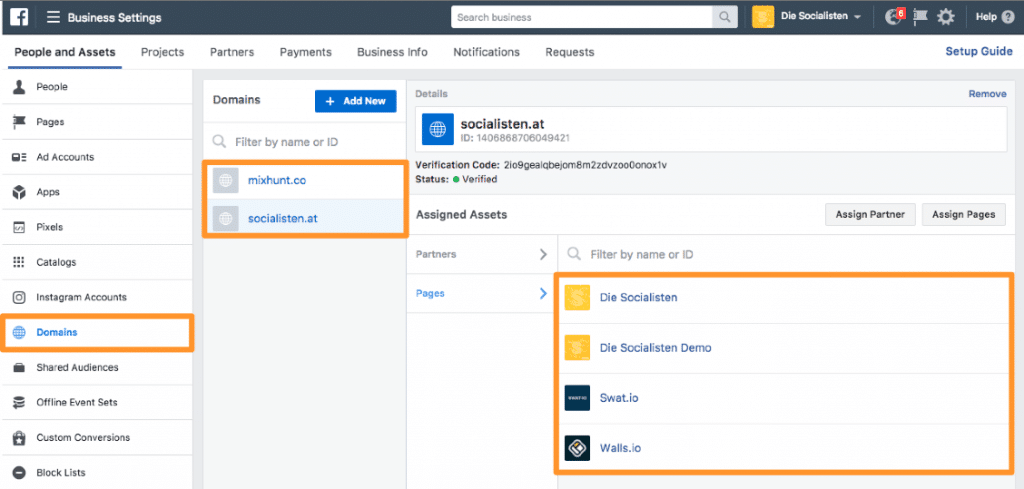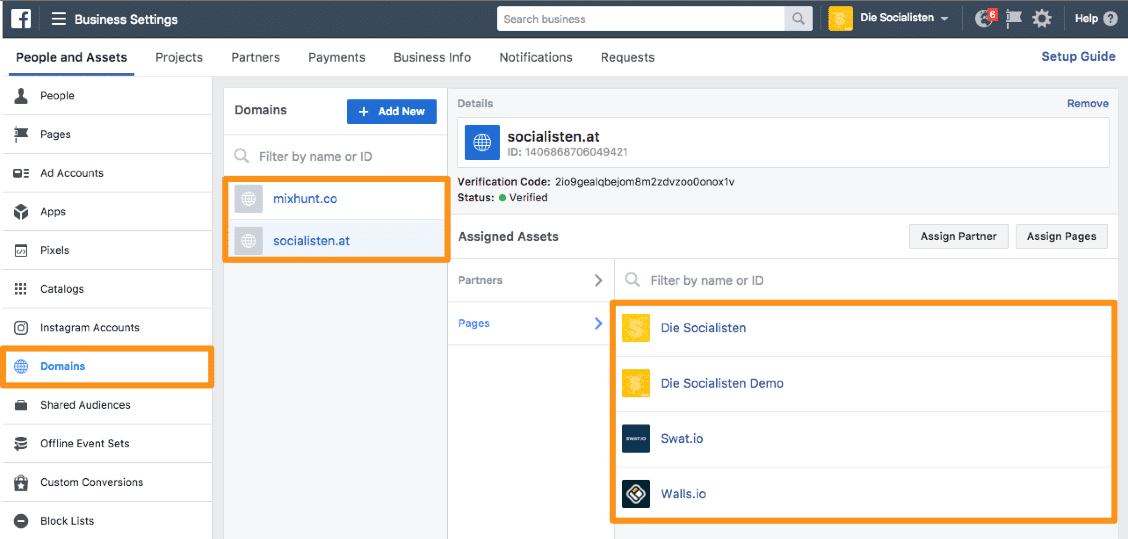 Here's how to do the verification:
Head to "Business Settings" in your Business Manager account
Click "Domains" in the main navigation and hit the "Add new" button
Enter the domain name you want to verify (it is recommended to use the top level domain to verify all sub-domains in a single swoop, f.e. enter "yourdomain.com" to include "www.yourdomain.com", "blog.yourdomain.com" etc.)
To verify the domain, you'll either have to upload an HTML file to your webserver or add a TXT record to your DNS configuration (might take a few minutes to be recognized)
Finally, pick all the Facebook Pages in the "Assigned Assets" section of your Business Manager account that should be associated with the domain. Only these pages will be able to modify link previews on links targeting this domain!
Advanced: you can also associate Partners to verified domains. This helps selected partners to optimise link posts shared on their pages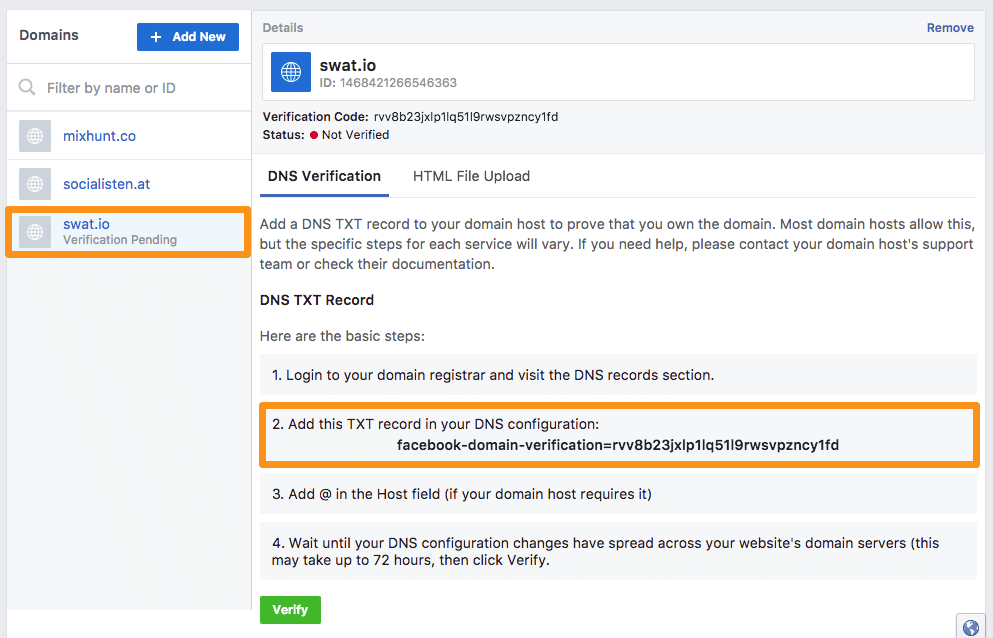 How Does Domain Verification Affect Link Previews?
Since autumn 2017, Facebook has limited the modification of link previews to media/news organisations and some approved tools. With domain verification set up properly, all Facebook Pages connected to a verified domain will be able to modify link posts targeting URLs on the verified domain! ???? This includes both the user interface on Facebook.com as well as 3rd party applications like Swat.io! Specifically, Swat.io will detect if a domain is verified and enable the input fields for title, description and sharing image:

Please be aware that this will not include any other Facebook Page not associated with your domain in your Business Manager. If you want specific others to be able to modify link previews pointing to your website, please associate them as "Partners" in the "Assigned Assets" section of the verified domain.
Also, Domain Verification will not enable you to modify link previews for posts pointing to other domains!
What About Link Ownership & Other Workarounds?
With Domain Verification, all prior methods to enable or work around limitations on editing link previews should be obsolete! In particular, this includes the previous option of Link Ownership, which was difficult to set up and limited to media and news organisations from the start. However, since Domain Verification does not work for other Pages not associated with your domain, it is of course still recommended to optimise your Open Graph sharing tags!
Conclusion
With the availability of Domain Verification, Facebook clearly has reacted to concerns that have been voiced by many publishers on the platform. Domain Verification offers publishers an easy way to keep modifying link previews for their owned content while reducing the potential for abuse by 3rd parties. We hope and are confident that this article will be our last on the topic for a while! ????
PS: If you've got any questions about how Domain Verification will work with Swat.io, please don't hesitate and contact us at support@swat.io!
Efficient Social Media Communications With Swat.io