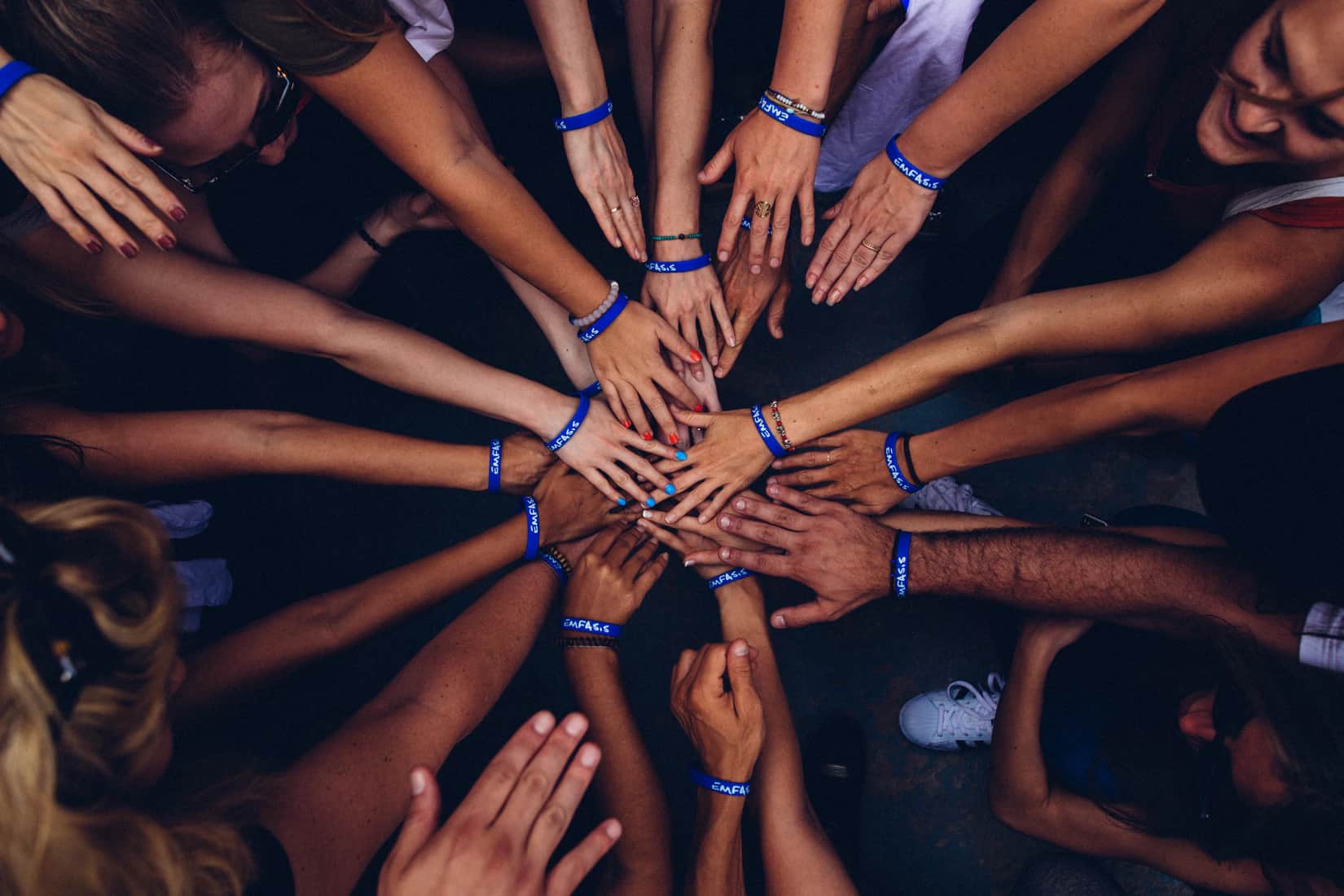 Facebook Groups: 10 Tips for Successful Community Management
Facebook groups are still criminally neglected in social media marketing. In some respects, they can already do more than the classic "fan page". Apart from that, Mark Zuckerberg and his team make no secret of the fact that they want to put groups at the centre of their network in the future.
So it's high time to take a close look at the topic and clarify questions such as "How do I create a Facebook group"? "What opportunities are provided by groups?" and "How is marketing with Facebook groups most successful?"
Why Facebook Groups Are Becoming More Important
Facebook groups have some advantages that make them a valuable marketing tool, especially in view of recent developments in the social media sector:
The organic reach on Facebook keeps decreasing. There's nothing you can do about it. But you can form groups and make sure that your content reaches at least the members of your group.
Ideally, Facebook groups will gather users who are interested in a particular topic for sure. This makes content marketing easier, more enjoyable, and more successful.
Content marketing in the feed is predominantly a one-way street. On the other hand, groups open up excellent opportunities to talk to your target group. In addition, they are a place where followers of your target group engage in conversations with each other, practically in front of your eyes. This way you gain valuable insights without expensive market research studies.
Facebook promotes groups as the future center of the classic Facebook. With this in mind, various innovations have been announced to push groups even further.
The different types of Facebook Groups
Before you create a Facebook group, think about how transparent the group should be to the outside world.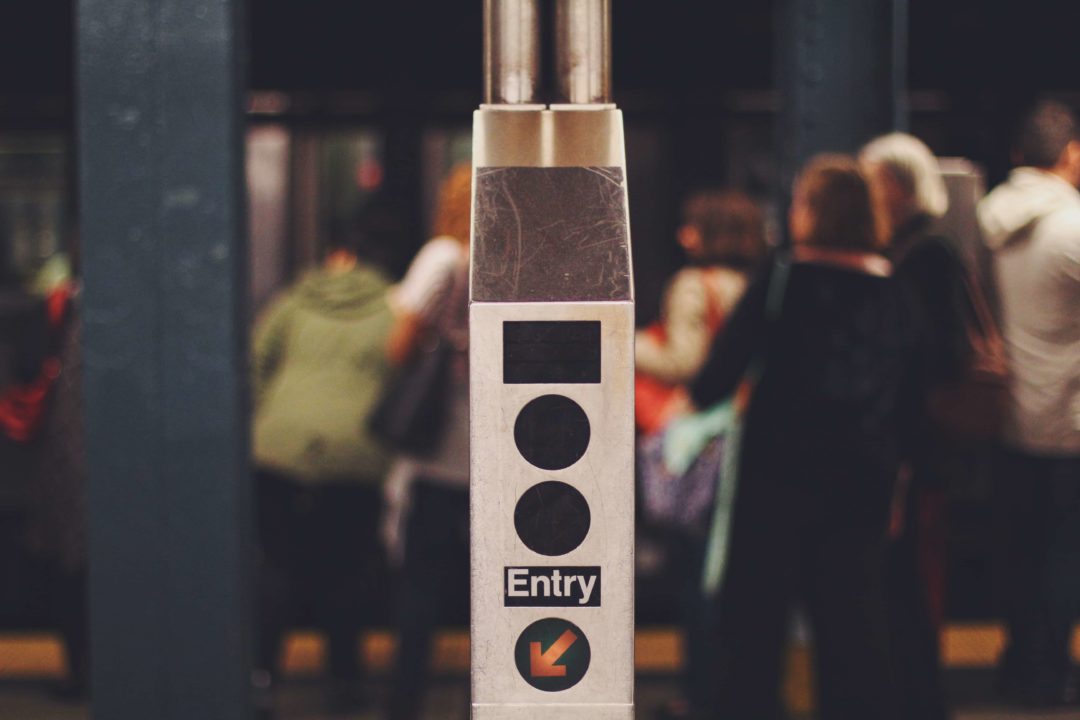 Facebook distinguishes 3 privacy settings, which are currently being re-named:
Public: Public groups stand for maximum transparency. They can be found by everyone through a simple Facebook search. In addition, every Facebook user can see who is participating. Contributions and comments from group members are public as well.
Private and visible when searched for (formerly: Closed group): In this case, groups and group member lists are public. However, group posts and discussions remain hidden from non-members.
Private and hidden (formerly: Secret group): Secret Facebook groups are indeed secret, and thus hidden from all curious eyes. This means you have to add or invite new members yourself.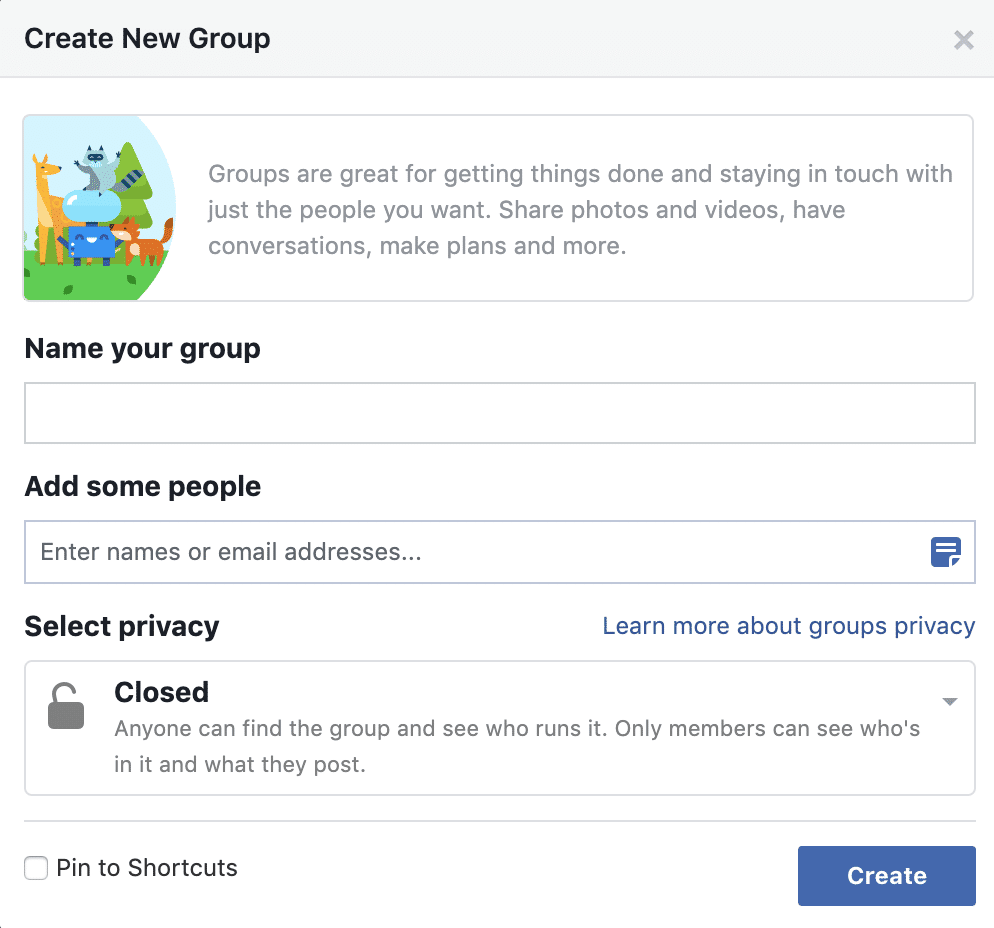 Which variant is the best depends, as always, on the individual case. There is a chance that public groups will grow rapidly. In return, they are a popular gateway for spammers, which entails unpleasant extra work. Also, you can't discuss things that are "private" in public groups. Many companies and private individuals therefore opt for closed groups. These can be found easily and still offer protection from the outside world. Secret groups can be used if you want to create a group exclusively for targeted customers.
From time to time, you may also come across archived Facebook groups. Archiving is an alternative to deleting. There are no new posts or comments, but the group can still be found through search.
Create a Facebook group – step by step
Creating a Facebook group is easy:
Hit "Create" in the top right corner of your Facebook profile.
Then enter a group name and add the first members (at least one member is required). We'll discuss what to consider here later on.
Select the privacy setting of your choice.
Click "Create" one last time.
In principle, your group would be operational by now. However, there are still some things you should do before you start the first major invitation wave. These include adding a cover image and description, as well as tags. This is how you make the group discoverable and give potential members an idea of what to expect. Also, remember to personalize the URL and replace the meaningless digits at the end with a matching keyword. Finally, you can choose one of four group types. This can be changed at any time in "Edit group settings".
The following are currently available:


If you don't want to set up a marketplace, hold training courses or organize video game tournaments, "General" is the right choice.
Last but not least, it's a good idea to provide some initial content before sending out the first major batch of invitations. After all, who wants to join a meeting in an empty room?
Strategies for Facebook Groups
1. Set fixed targets
Facebook groups are multitalented. They are suitable for increasing brand awareness, generating leads or deepening relationships with existing customers. Think in advance about which goals are most important to you and which topics should be the focus of your group. It depends on these factors how you conceive your group.
Possible approaches are, for example:
You create a group of products or services that your company offers. The result is in most cases a kind of "support forum" and very suitable for making existing customers happy.
You focus on a topic that is closely related to your business. For a healthcare provider, this could be "yoga", for a bookseller "crime novels", for an online marketing company "search engine optimization". It is advisable to clearly state the topic, for example Bikram Yoga, Scandinavian crime novels or search machine optimization for on-line pet stores. The exact specificity depends on your company, your target group and your objectives.
You focus on knowledge transfer, e.g. through regular webinars, eBooks etc. In this case, "social learning" might be a possible group type.
2. Optimize name and description
The somewhat special case of hidden groups aside, you want your group to be discoverable. Keywords are very important here. You can put them in the group name, the description and the 5 tags you have at your disposal.
Try to make the most of the possibilities that Facebook gives you, and start with the needs of potential group members. Clearly state what your audience can expect in your group: "Search engine optimization for online shops" is a good example, "marketing" a less ideal one.

Put the emphasis on positive concepts and associations. "Tips for relaxation at work" simply has a more inviting effect on our psyche as "stressed managers". Remember, there are hundreds of millions of Facebook groups out there competing with each other. The first impression is key here.
3. Insert a lead magnet
Groups are excellent for generating leads. This works well due to the targeted use of lead magnets such as
white papers
eBooks
infographics
vouchers
discounts
event participations
etc.
The emphasis is on "targeted". It is important that you do not only comment on any contribution with a reference to your new eBook, but that you place your offers in suitable places. Which brings us to the next point.
4. Avoid excessive advertising
You don't create Facebook groups out of pure charity. Most of your group members will be aware of this. On the other hand, they didn't join because nothing was on TV, but because they were hoping for valuable information or support.
Successful groups are based on a give and take. This means that the more you give to other members, the more you get back (up to and including new customers). It also means that clumsy advertising quickly leads to membership loss – sometimes surprisingly fast. So hold your horses, and refrain from too much obvious advertising.
5. Provide assistance
While aggressive advertising is taboo, (seemingly) unselfish assistance is all the more important. Try to answer quickly and competently or provide valuable tips when group members have a problem. Be active and participate in discussions. At all times, make the members of your group feel that the group is worth participating in, and perhaps even their friends and colleagues at work will join.
This has several advantages:
You position yourself or your company as an expert in a certain field.
You promote customer loyalty.
Interested parties have good reasons to join your group.
Group members are motivated to come back again and again and may bring friends and acquaintances with them at some point.
But be careful: being active does not mean that you have to master all the discussions in your group. Give other group members the freedom to exchange ideas and make contacts. Try to create a lively forum so that it looks to outsiders as if your group is running by itself.
6. Link your Facebook Business page with the group
It is now possible to link Facebook Business pages with groups. Then your group will appear under the search result for your Facebook page, for example. However, before you establish the link, you'll need the Groups tab on your business page. If you can't see it, do the following:
Go to "Settings" on your page.
Then click on "Template and Tabs" on the left.
Choose "Add Tab" at the bottom.
Add the tab "Groups".
Then you have the option to select this tab on your page and link the desired group to your page.
7. Promote your group
Many founders of Facebook groups make the mistake of looking at them in isolation and relying on Facebook search for growth. There are great ways to promote your Facebook groups elsewhere and attract new members. One hint or call to action is often enough. For example, a link to your group is suitable for:
Newsletters
Blog Posts
Company Websites
You can add additional visual incentive by creating a graphic for your group, which you can include on the homepage of your company, for example. Or you can do it like the following example and link the download of an eBook with your Facebook group. Anyone who gets something (useful) as a gift is usually open-minded about invitations.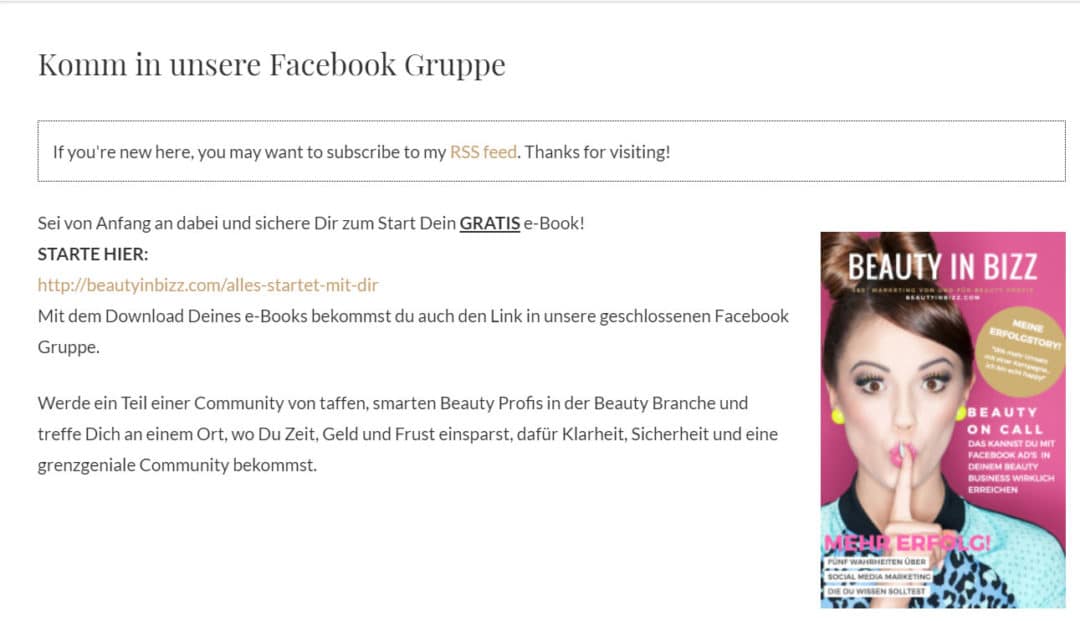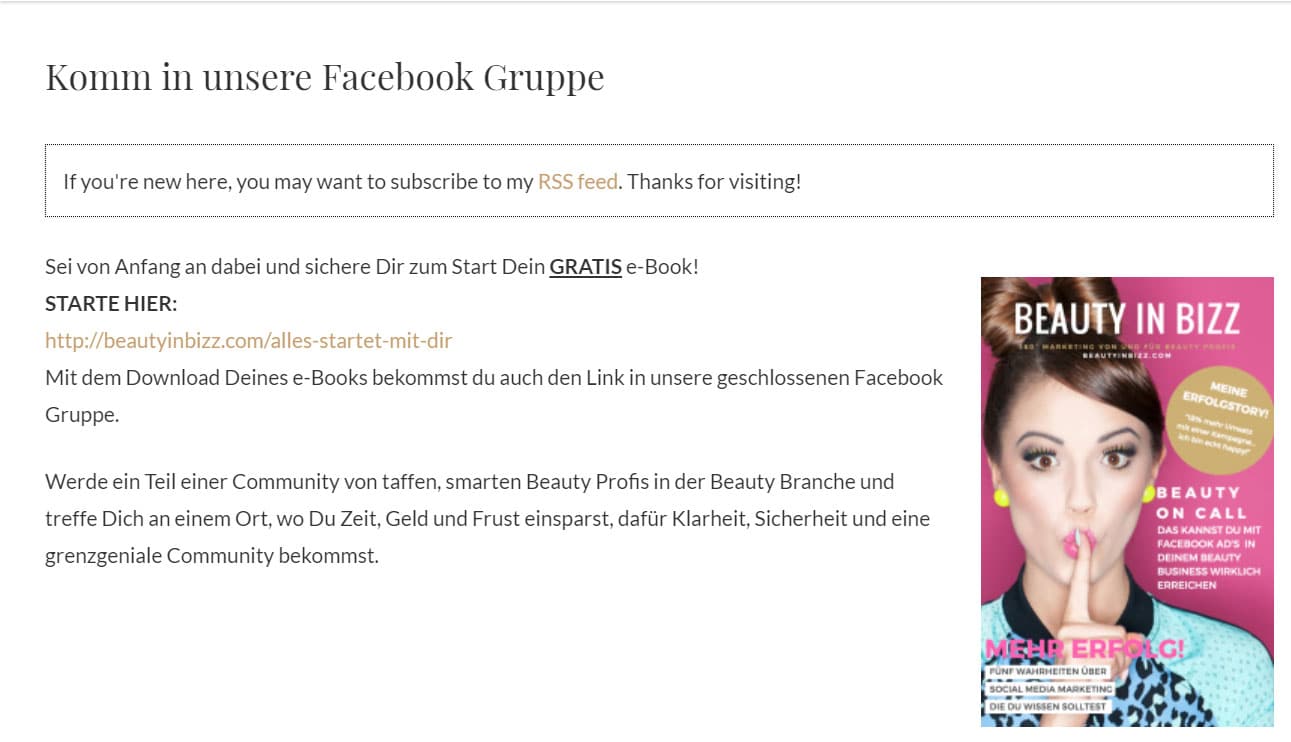 8. Create exclusive content for group members
Of course, it makes sense to advertise blog posts, videos on your company page and new webinars in Facebook groups. But membership becomes more interesting if you also create exclusive content for group members only. This can range from videos and Q&A sessions to simple discounts. Regularly give members a clear answer to the question why they should visit and participate in your group.
The Art of Social Media Content Creation
Download our eBook and learn how to plan, create and distribute your social media content while measuring its effectiveness on your relevant social media channels. To ensure you don't miss out on any big social media content trend or best practice, we've also included interviews of 5 experts in this field. Find out how to master the art of social media content creation using the latest available tools and determine what type of content makes your audience tick!
9. Create group subscriptions (Paid Groups)
If you offer exclusive content in groups, you can also request money for membership. To do this, it is necessary to create a new group. You will also need to comply with Facebook's monetization eligibility standards.
It's hard to say when this model will pay off. One of its advantages is that subscription groups are usually free of spammers, disturbances and the like. As an admin, you can also assume that the group members paying are really interested in the topic of the group. But the expectations towards content in paid groups are naturally particularly high and the tolerance threshold for advertising is very low.
10. Define group rules
Facebook doesn't require it, but you shouldn't miss out on group rules. You can include them in the group description, or in a post that you pin at the top of the page.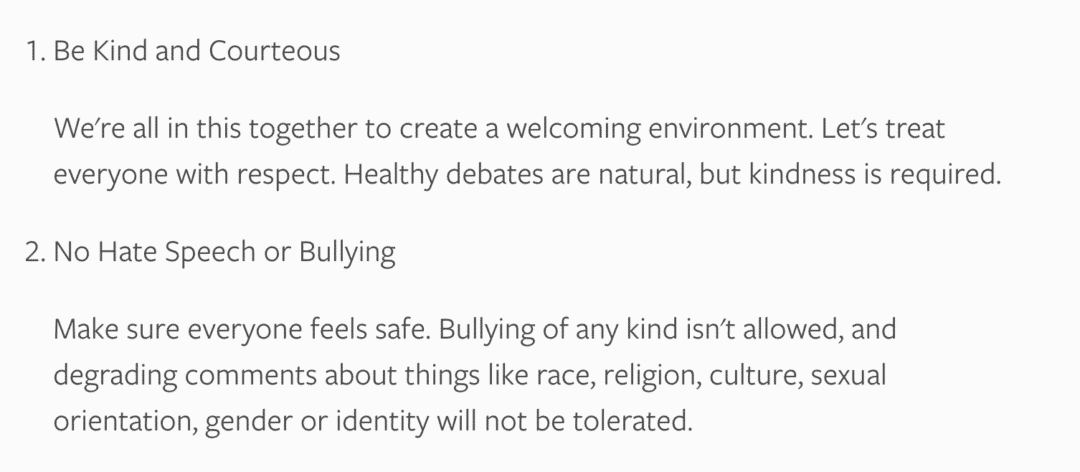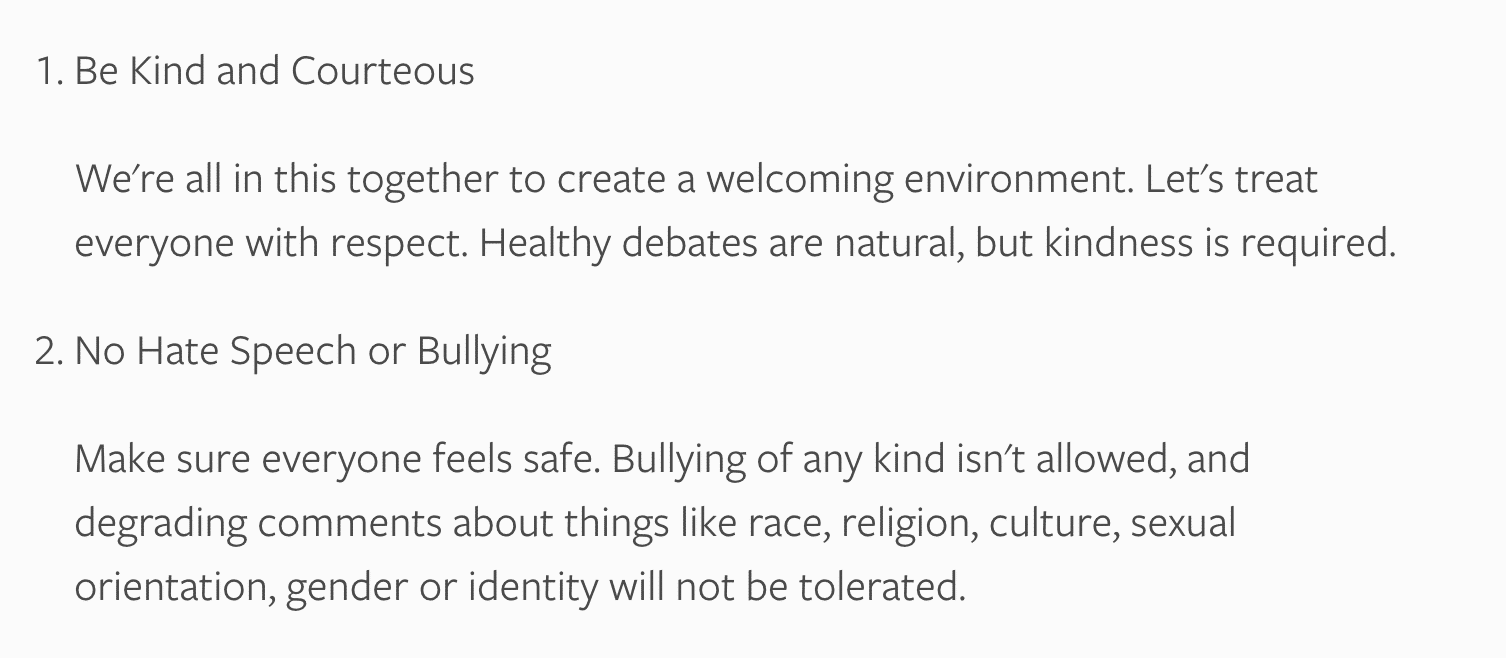 Which rules you define is up to you. In any case, guidelines for respectful interaction with each other are useful. It is also a good idea to ban self-promotion and spam in your rules. Many groups also prohibit members from sharing group content elsewhere (for example through screenshots).
Also, don't be afraid to make it clear from the start who will be added to your group and who won't. After all, it makes little sense to invite men to a group which claims to be for pregnant women only.
Don't forget to analyze – group insights are meaningful
When you've put a lot of work into creating a Facebook group, you want to know if it's been worth it, or learn from the results. Facebook now offers Insights especially for groups. For example, they provide information about
how much commitment your group has had lately,
which of your contributions have caused the most interactions,
which group members were or are particularly active and
how much your group size has changed.
Facebook groups as an efficient marketing tool
Facebook groups have become a versatile and efficient marketing tool. So it doesn't seem far-fetched that they will soon replace the newsfeed along with stories. The sooner you start using groups, the better prepared you'll be when the time comes. In addition, groups already offer great opportunities to interact with your target audience, generate leads and new customers, and promote your brand today. Those are all good reasons to start right away!
Efficient Social Media Communications With Swat.io