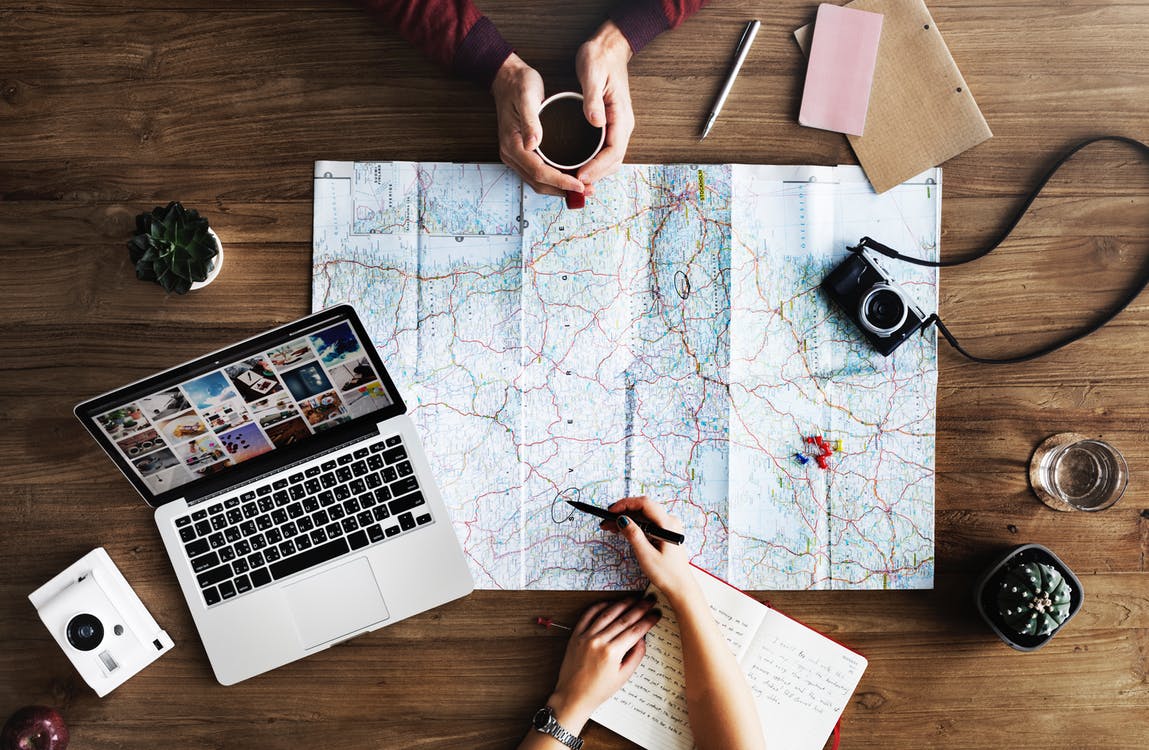 Pinterest Marketing 101: Everything Companies Need to Know
Pinterest is the underrated underdog of social media marketing. But the rapidly growing network can be so much more than just an online gallery and meeting place of ambitious amateur chefs. Used in the right way it has a huge potential for the marketing of small and large companies. In some aspects, it even overtakes old bulls such as Facebook. You can find out why this is the case and how you can use this potential here.
Why is Pinterest important for companies?
The answer to this question lies in the plain numbers:
When it comes to getting users to your online shop Pinterest is 33 percent more effective than Facebook. The difference to Snapchat is 71 percent and the one to Twitter a full 200 percent.
Looking at these numbers it's no surprise that huge multinationals such as Sony Electronics or Etsy have discovered pinning for themselves. But many small companies also use the power of images to their advantage.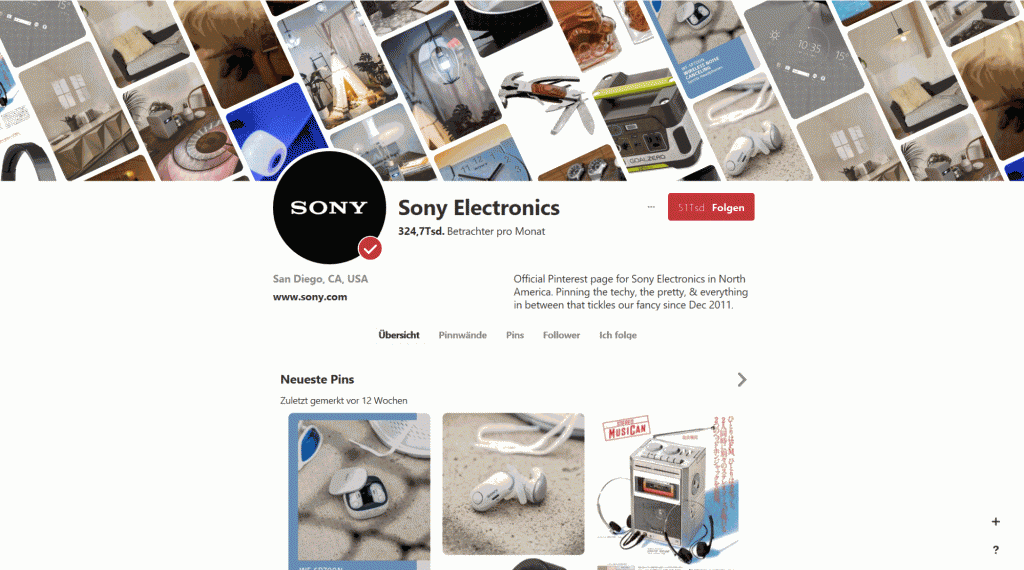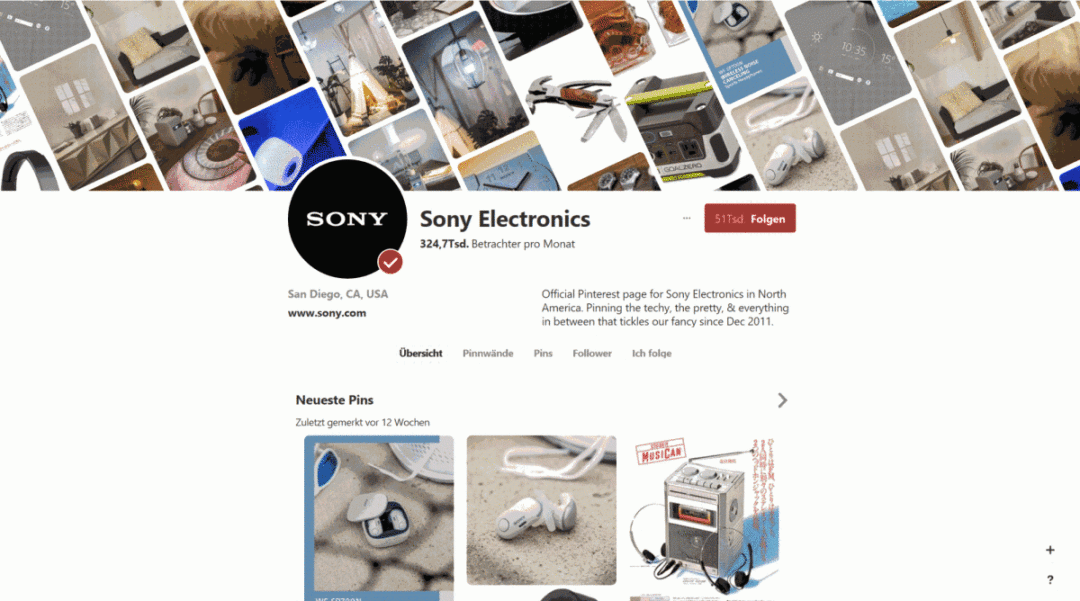 How to Set up a Business Account
The main requirement for successful marketing on Pinterest is a business account. Only this will give you access to important features such as Pinterest Analytics. Changing a private profile to a business account only takes a few steps:
Log in to your private profile as usual.
Go to this site.
Enter the requested information about yourself and your company.
Done. Your pins, as well as your followers, will remain unchanged.
It is just as simple to open a completely new business account:
Go to Pinterest for companies (after logging out of your private profile).
Click on "create account".
Provide the requested information.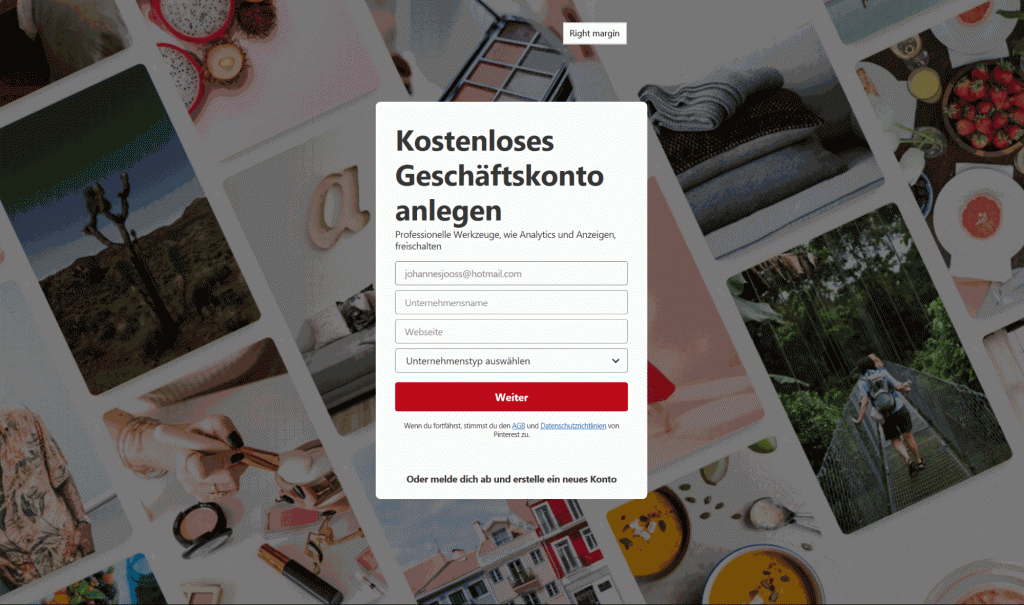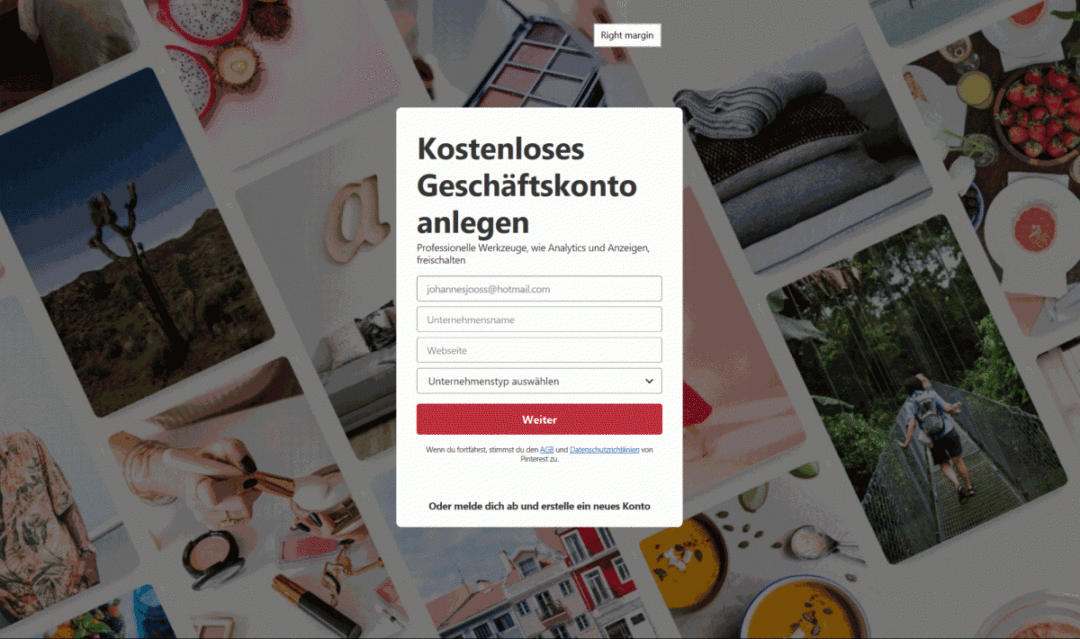 Before publishing your first content it is advisable to read the Pinterest brand guidelines and the terms for companies. This ensures you know what the limitations are if you want to use Pinning for business purposes.
Important Features of Pinterest
Every social network has its own rules and principles. In order to understand how Pinterest works, it is necessary to know its key components.
Pins
The smallest units on Pinterest are the so-called "Pins". These are visual bookmarks usually connected to a website. Pins can cover different types of content – we will cover that later. Next to "normal Pins" there are some special types of Pins:
Promoted Pins: You pay for these Pins to be shown to a large number of users. At the moment promoted Pins are only available to companies in the UK, USA, Canada, New Zealand, Ireland and Australia though.
Rich Pins: Rich Pins give the viewer more information on the picture content. At the moment there are three types of Rich Pins: Product Rich Pins, Recipe Rich Pins, and Article Rich Pins. The names already provide information about their intended use cases.
Buyable Pins: Buyable Pins enable the customer to buy directly on Pinterest without switching to another site.
Boards
Boards enable the user to collect Pins on different topics. Ideally, boards will tell small stories and encourage the user to browse and discover. You are not limited to your own pins when creating boards, you can also re-pin the Pins of other users. Secret boards can only be seen by you and the users you have invited. Those are great for collecting ideas to spread on public boards at a later stage.
Group Boards
Group boards are maintained by various Pinners. They often gain more attention than "Solo" Boards. A further advantage is that users who are not your followers will also see your content.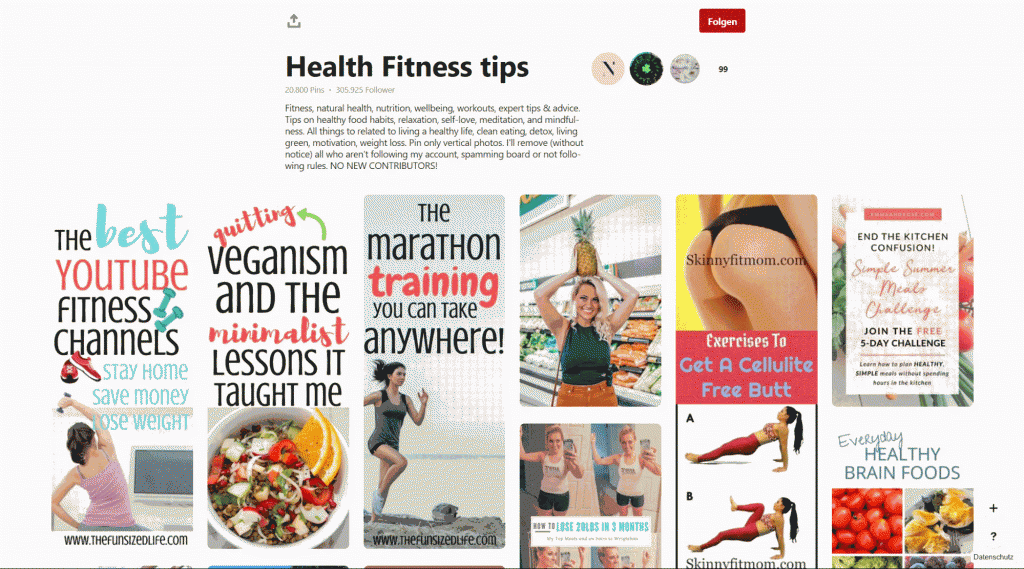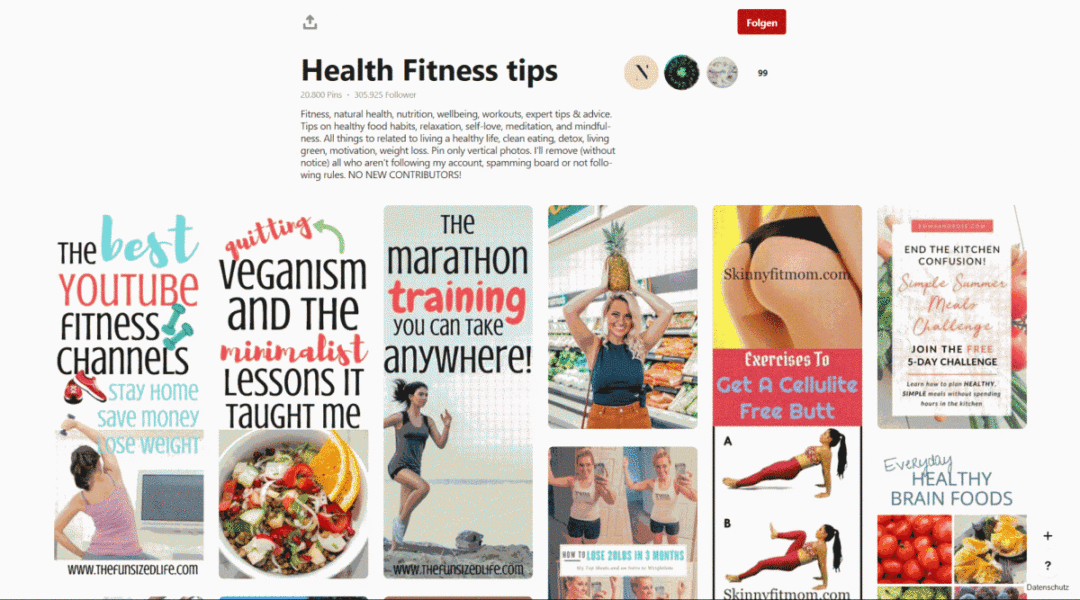 Unfortunately, there is (so far) no search functionality for Group Boards on Pinterest. You can find them by adding "group board" to your search term in the normal search. Alternatively, you can use the site Pingroupie. It lists English as well as German Group Boards and includes search.
Creating Group Boards is simple. You can use any existing board and add users by clicking the grey plus sign.
Pinterest Marketing Strategies
Make sure to remember that this network is all about visual content when starting your marketing on Pinterest. This does not mean that text is irrelevant. The main focus is on images though.
This makes Pinterest a perfect fit for companies intending to put their products in the spotlight or that are active in an industry which can be portrayed in lifestyle pictures. This includes fashion brands, furniture stores, and interior designers. Should you be selling insurances you will need to think outside the box.
Post Pins that will gain attention
The be all and end all of Pinterest Marketing are good Pins. This starts with the content. Ideally, Pins will not just be boring product photos but inspiring pictures connected to your brand and the offering of your company. Next to lifestyle photos, the most successful Pins are the ones that offer information on a certain topic that users would usually only get from working through a long blog post. This applies especially to:
Infographics and
Picture based how-tos and tutorials.
Whatever you choose, professional photos in high resolution are essential. It is all about the size. Generally, portrait mode is the way to go on Pinterest. It is best to use an image ratio of 2:3. The recommended image size is 600 x 900 pixels. The exposure of the image is also important. Light pictures are repinned more often than dark ones.
Sick of googling for the right image sizes over and over again? In our blog article "The social media image guide" you will get all measurements at a glance.
Pin regularly
Just as on Facebook and Instagram, the following holds true for Pinterest as well: If you only publish content once or twice a month, the outcome will be small.
Ideally, you should pin a few times per day, the usual recommendation is 5 to 30 times. A part of your content can be Repins. But make sure that not all your posts are made up of Pins from other users. We also recommend to post throughout the day. Good times for posting are usually the early afternoon and the evening between 8 and 11 p.m. Recommendations on the best timing for your posts vary by source though. At the end the chances of success depend on your target group and their habits. Pinterest Analytics helps you to optimize your publishing strategy step by step.
Use Rich Pins
Rich Pins offer great options for Pinterest marketing. They easily gain attention and provide the viewer with additional valuable information compared to normal pins:
Recipe Pins include ingredients, portion sizes and preparation time.
Article Pins offer the option to add a title, a short description and the publishing date.
Product Pins include the current price (automatically updated by Pinterest), information on buying options and availability.
Additionally, Rich Pins include metadata ensuring higher reach. All these advantages make sure that Rich Pins significantly increase reach and interaction. That's why you should use Rich Pins if you want to seriously engage in Pinterest Marketing.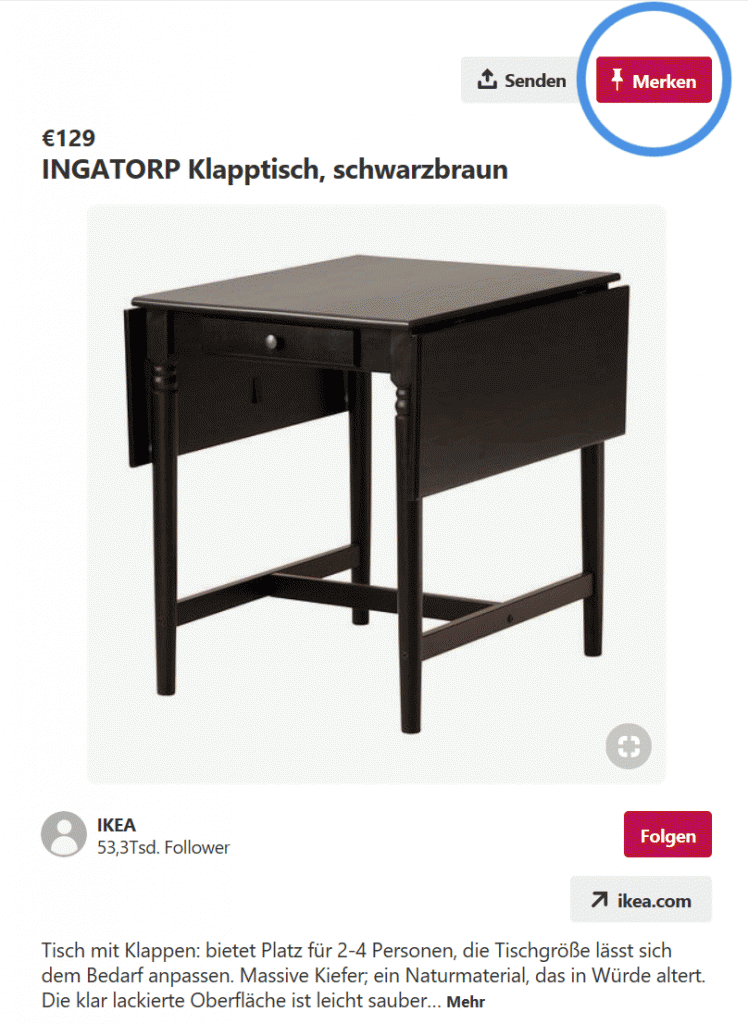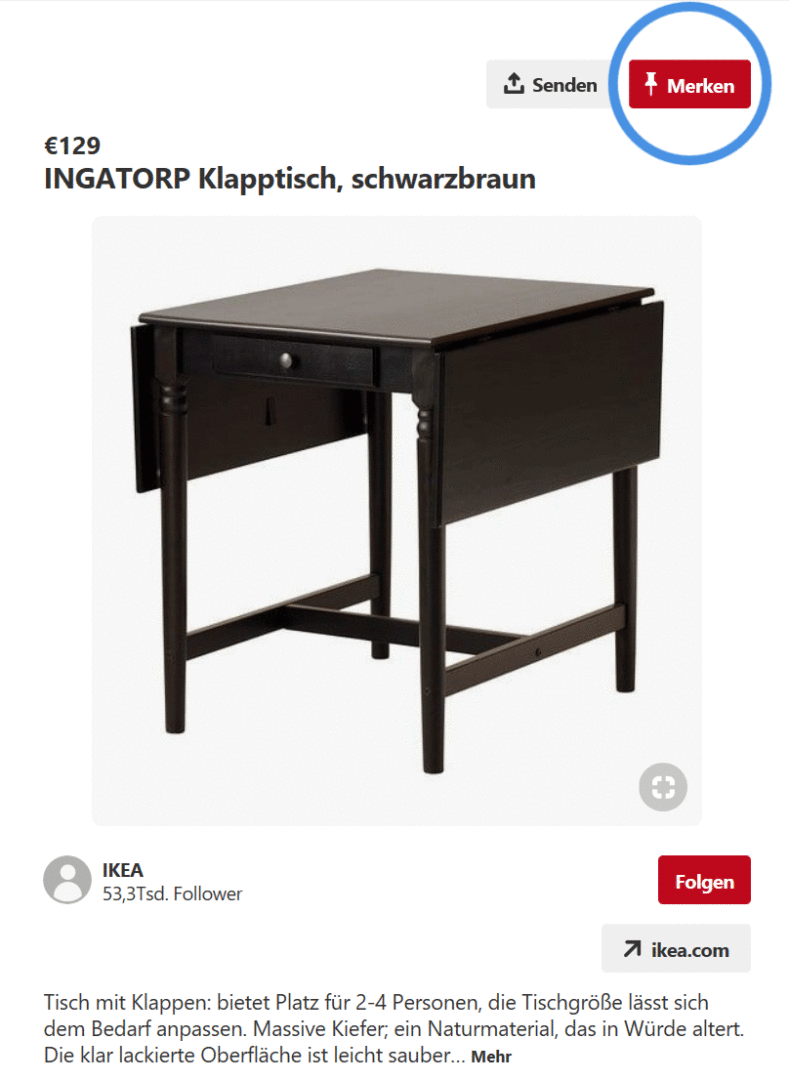 Ensure good visibility
Good visibility plays a crucial part with all types of Pins. This is where text is important. Relevant keywords and hashtags in titles and descriptions will contribute to your Pins being found in the internal search of Pinterest and the image search on Google. The search functionality on Pinterest will help you find the right phrases. Just like Google it will automatically offer up similar words.
No matter if you are writing SEO texts, Pinterest titles or descriptions: simply piling up keywords won't do the job. The text content on Pinterest should give important additional information about your pins, wake the user's curiosity and make them want to visit your website.
Interact
Pinning is just half the work. It is very important to interact with your followers as often as possible to deepen the relationship. This includes answering comments personally and in detail. By inviting followers to group boards you include them in the activities of your brand on Pinterest and therefore strengthen brand loyalty.
It is advisable to comment on the Boards of your followers. Following popular Boards of other users and commenting on them will further increase your visibility.
Provide a variety
If you want your followers to quickly lose interest in your Boards then just keep posting product shots, preferably in front of the same background, over and over again.
That's not what you want? Then provide some variety on your Pinterest pages! Publish motivational quotes, interesting infographics, inspiring lifestyle photos, and tutorials. Use rich pins to advertise blog articles and give your followers the option to buy on Pinterest without leaving the platform with Buyable Pins. Spread over the right Boards, this mix will make sure that boredom is not an option.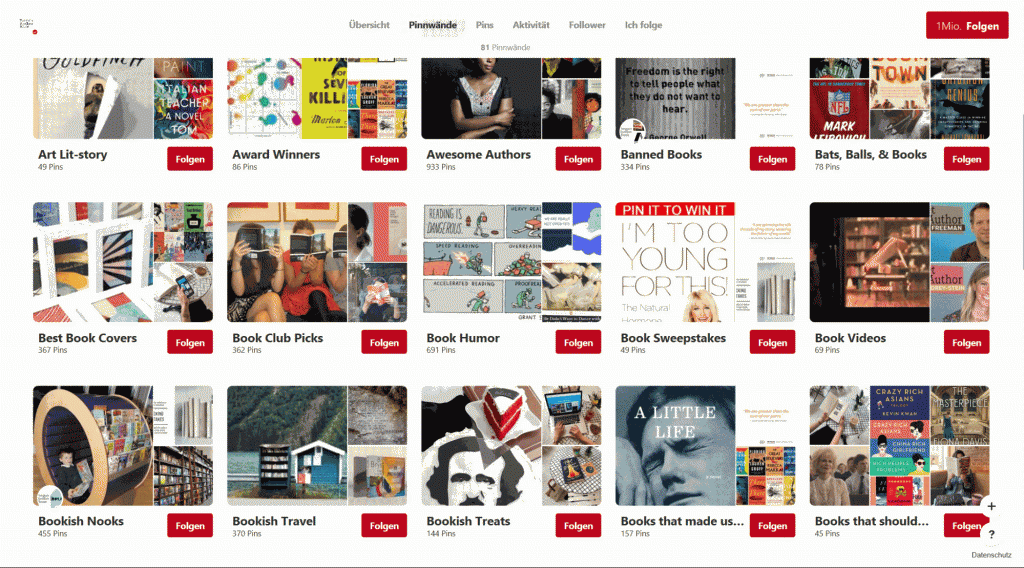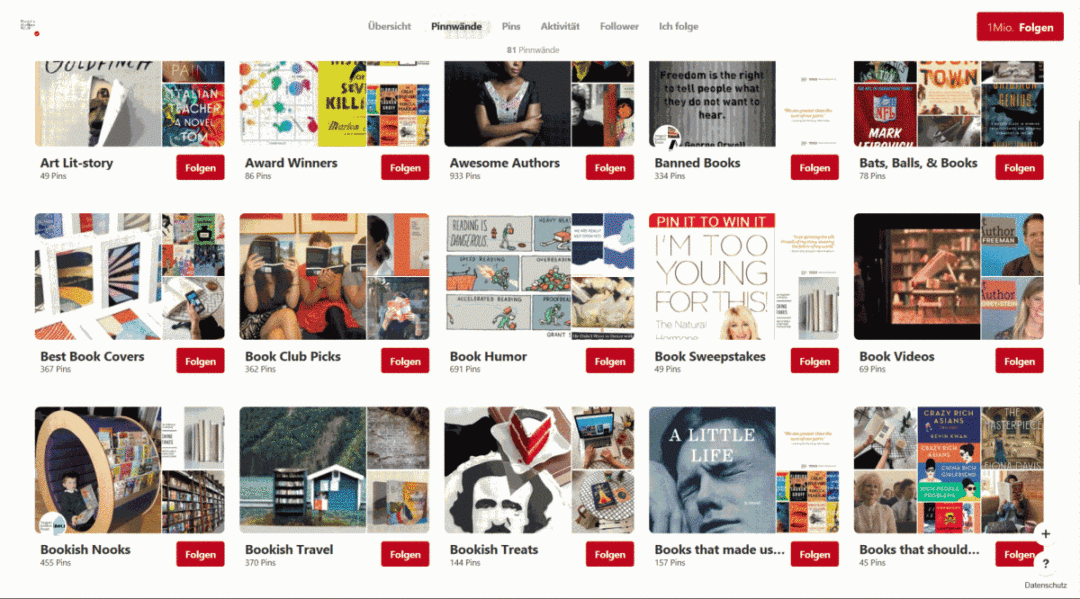 A varied editorial plan is key to marketing on all channels, including Pinterest, Facebook or Instagram. In our eBook "The art of social media content creation" you will get valuable tips on the planning, creation, and publishing of content. Get if for free now!
The Art of Social Media Content Creation
Download our eBook and learn how to plan, create and distribute your social media content while measuring its effectiveness on your relevant social media channels. To ensure you don't miss out on any big social media content trend or best practice, we've also included interviews of 5 experts in this field. Find out how to master the art of social media content creation using the latest available tools and determine what type of content makes your audience tick!
Making Re-Pinning easier
Pinterest shows content to users that is similar to other content they have already looked at or shared. This is why it is very important to make sure your content is re-pinned as often as possible.
This will only work if content and quality are right. But there are other ways to encourage users to re-pin. A good way to gain re-pins is to include a corresponding call to action in the description of your pins. Furthermore, you can include a plugin at your website which will allow the direct pinning of pictures on your site to a certain board. It is also advisable to publish especially successful pins on multiple boards. You can find the best candidates for this through Pinterest Analytics.
Using Pinterest Analytics
No one is born a master. It will take a while to get to know the preferences of your target group and learn which Pins work better than others.
Fortunately, Pinterest has its own analytics section providing you with valuable information on your account and your activities. Those include:
The most successful Pins of the last 30 days or in the lifetime of your business account by impressions, clicks and re-pins.
The most successful boards of the last 30 days.
The most successful Pins linking to your website.
Demographic data and interests of your audience.
A regular look into Pinterest Analytics is essential to continuously monitor, adapt, and optimize your activities.
Conclusion: visual content for the win
Statistics clearly show: visual communication is getting more and more important, especially online. Soon images and videos will constitute the majority of content on the internet.
This is why the importance of Pinterest for social media marketing is growing. The image search engine works like a digital display window. By following our tips you can quickly achieve levels of reach which would set you back a lot of money spent on ads on Facebook, and at the same time boost your sales. The fact that the competition on Pinterest is not as tough as on other channels is a great reason to start pinning soon!
Efficient Social Media Communications With Swat.io