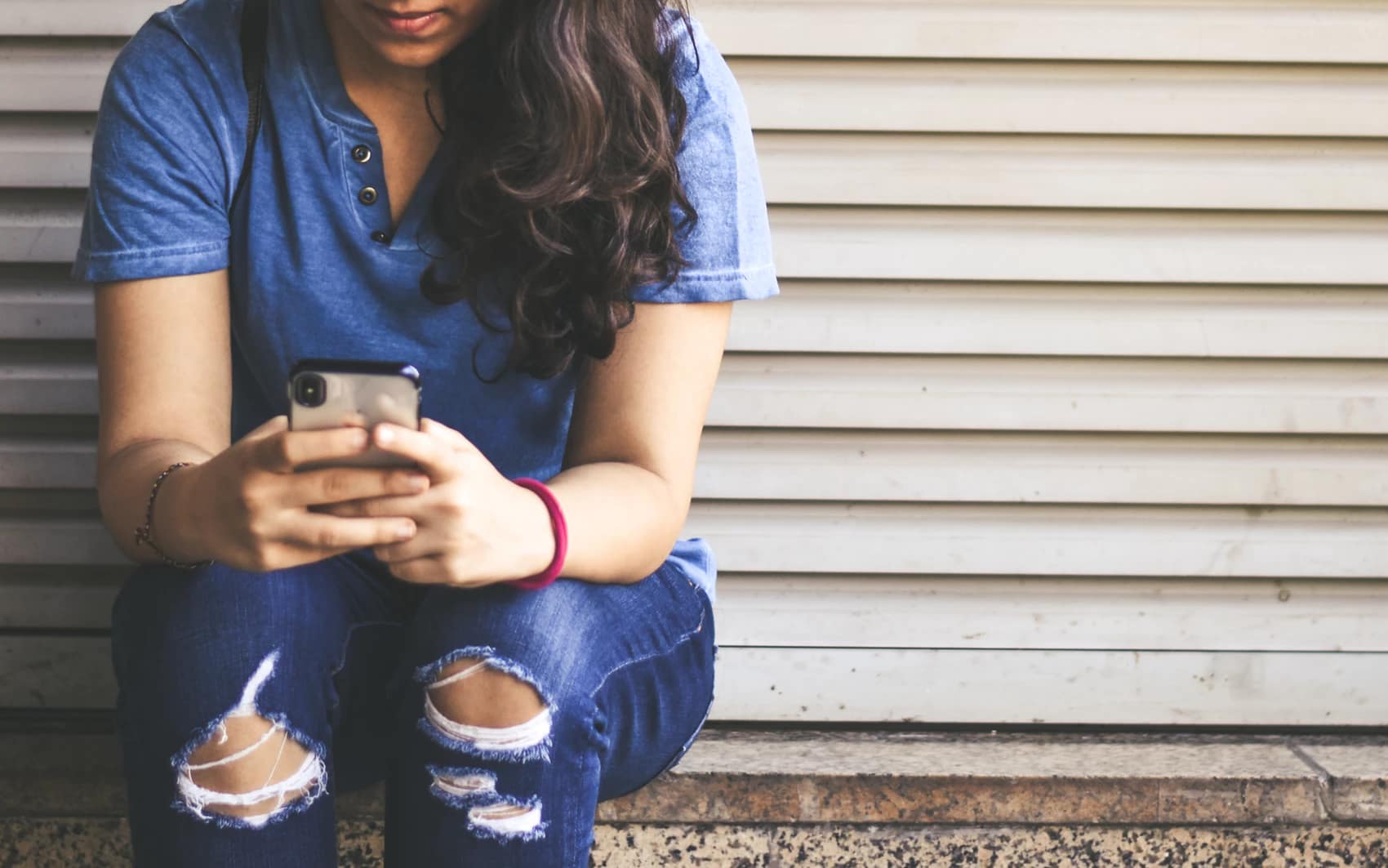 6 Social Media Niches with Potential – How to Reach Your Target Group through Niche Platforms
Facebook, Instagram, LinkedIn are well-known networks and dominate social media marketing in 2022. Business as usual then? Not quite. Because apart from the big players, there is a growing number of niche platforms. Some of them open up new possibilities for companies to reach their target groups more directly, cheaper and with significantly less competition than on Facebook and Co. Perhaps the next trendy platform is lurking behind one of these platforms, as we have seen with the success of TikTok.
In this article we present 6 selected niche platforms that are particularly interesting for social media marketing. We will also discuss the advantages of niche platforms and how you can take advantage of them.
Why niche platforms?
This question is a tricky one. After all, large social media channels seem to offer everything the heart of the social media marketer desires:
Many users with different demographic characteristics
Various possibilities to do content marketing and to interact with your target group
Large selection of ad formats
Given these advantages, why should you venture into new terrain and be interested in the small fish?
We think there are some good reasons for this:
Specific target group

: Niche platforms often focus on very specific topics. For example, "Untappd" is all about beer. For breweries, especially those that brew craft beer, the network offers excellent opportunities to reach their target group. The fact that Untappd has far fewer users than Facebook is not important. After all, all these users are interested in beer. This means that they are very likely to positively respond to such content.

Less competition

: The more companies do social media marketing, the harder it is to stand out from the crowd. On niche platforms, the competition is much lower than on the big counterparts.

Higher organic reach

: The organic reach on Facebook or Instagram keeps decreasing. Not so on niche platforms.

Lower costs

: Many niche platforms offer the option of placing ads as well. These often offer excellent value for money.
Examples of promising niche platforms
You probably already guessed it: there are almost as many niche platforms as the famous sand in the sea. Many of them have a short lifespan. Others successfully establish themselves in their niche or even grow beyond it. The following 6 are worth keeping an eye on:
1. Clubhouse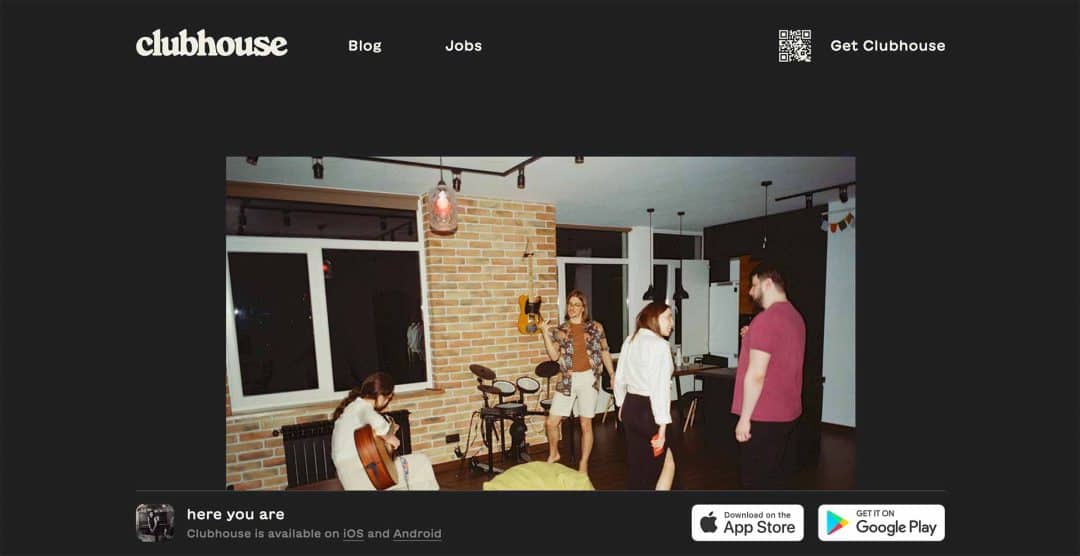 Users: More than 10 million monthly active users worldwide
Type of network: Audio platform
Advertising opportunities: Content and influencer marketing
You might remember the big hype around Clubhouse in January 2021. You could only register for the audio platform if you were invited by an active user. FOMO (fear of missing out) and the fact that some celebrities were already actively using the app made it the most downloaded app in Germany for a short time. In the course of 2021, the hype flattened out. One of the reasons given for this is that Clubhouse is now open to everyone, even without an invitation.
But back to the platform itself. Clubhouse is a social network that works via audio. Certain topics are discussed in rooms, and as long as rooms are not closed, any user can join. In the room, moderators and speakers discuss, listeners can call in and – after approval by the moderator – share their thoughts. In addition to private profiles, there is also a simple messenger for chatting.
To use Clubhouse in marketing, you have to get creative. There are no advertisements. However, it is relatively easy to position oneself in the context of content marketing on a certain topic and to open up rooms for it. For this purpose, experts on a certain topic can be invited. It is conceivable, for example, to host ongoing series on industry-relevant topics that are presented in a similar way to webinars. In this way, brands can build a strong community.
Even if Clubhouse is no longer subject to the same hype as it was at the beginning of 2021, you can still reach people from the tech industry or the "doing something with media" sphere here.
2. BeReal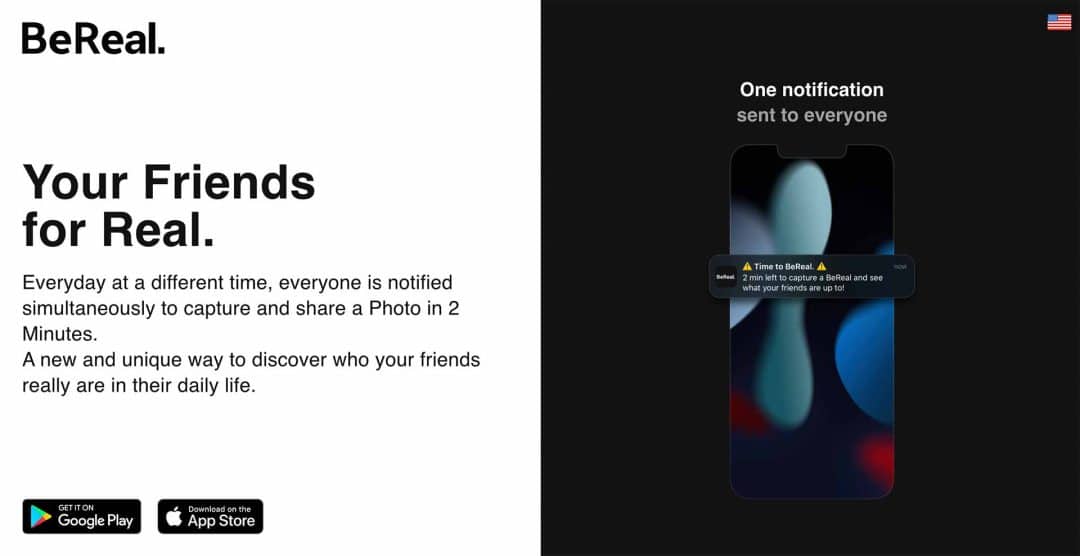 Users: 21,6 million active users per month
Type of network: Photo platform
Advertising opportunities: none, perhaps content marketing
BeReal positions itself as the anti-Instagram. Instead of waiting for the perfect moment to snap a staged photo, users receive a notification at a different time each day. They are given two minutes to take a photo of what they are doing. All users get the prompt at the same time, but they don't know when it will be during the day. However, those who miss the two-minute window can post a "Late" later.
The most important feature of the picture posts is that they are taken simultaneously with both the front and rear cameras of the smartphone. This feature is so popular that Instagram and TikTok have now copied it. Snapchat also recently started offering a dual camera feature.
From a marketing perspective, BeReal currently offers little. There are no classic advertising options. Companies could create a private account, but they would have to send friend requests and build a community manually. In addition, the app's terms of use prohibit commercial use. A best practice of what marketing in BeReal could look like was provided by Chipotle. The chain offered a coupon code in a BeReal, handwritten on a Chipotle bag.
Even though BeReal doesn't offer any marketing opportunities at the moment, you should certainly keep watching the app.
3. Twitch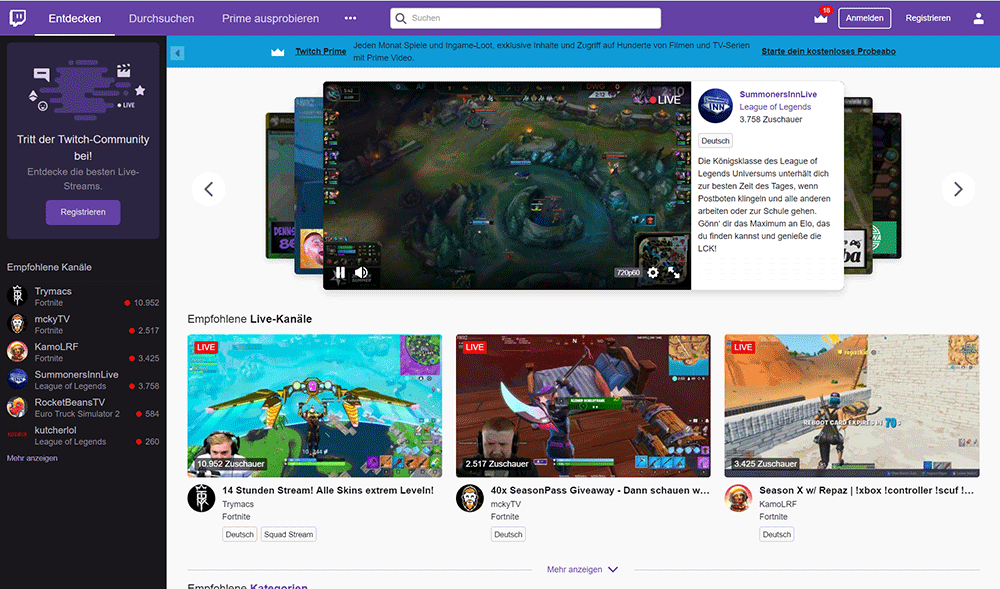 Users: more than 30 million users daily
Type of network: streaming platform and gaming portal
Advertising opportunities: Advertising, influencer marketing
Twitch is considered by many to be the YouTube for gamers. This is because the streaming platform focuses on e-sports events and video games. Users can follow the respective game. But they can also communicate with each other and with the active player as well as stream games themselves.
Through an affiliate program, similar to YouTube, streamers with a large fan base have the opportunity to earn money. Companies, on the other hand, have different types of advertisements at their disposal. The platform is also ideal for influencer marketing.
The big advantage of Twitch is that it reaches mainly an otherwise difficult to reach target group of well-educated and interactive men between the ages of 18 and 34. The vast majority of them are also open to advertising as a valuable form of sponsorship for the gaming industry. In addition, Twitch has recently expanded its focus to topics outside of gaming and thus its potential for social media marketing. A wide variety of brands, from Nike to Nissan, are already using this potential.
Important in regards to Twitch: Users of the platform attach great importance to authenticity and transparency.
4. Wize.life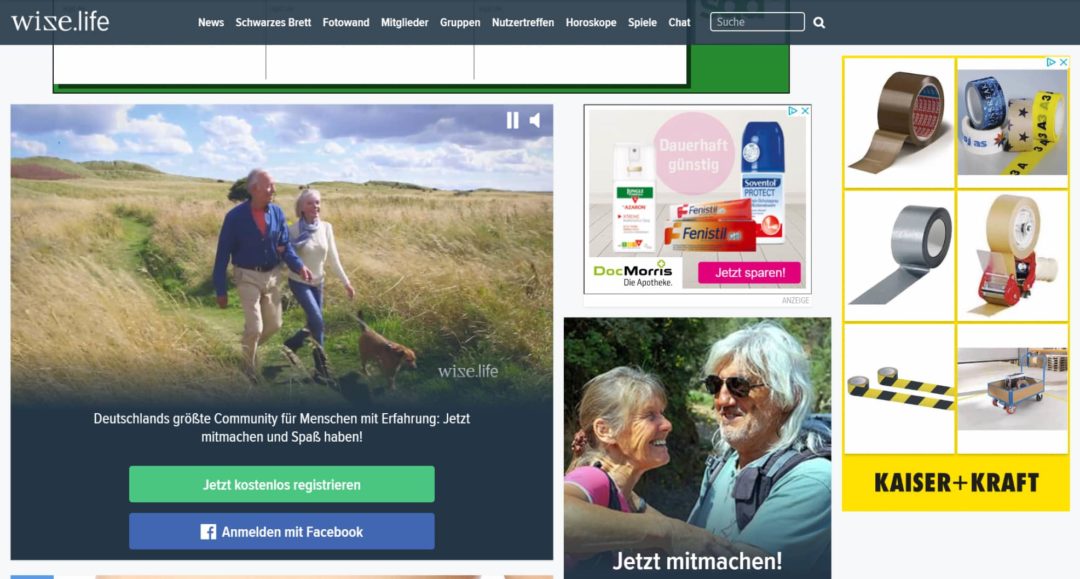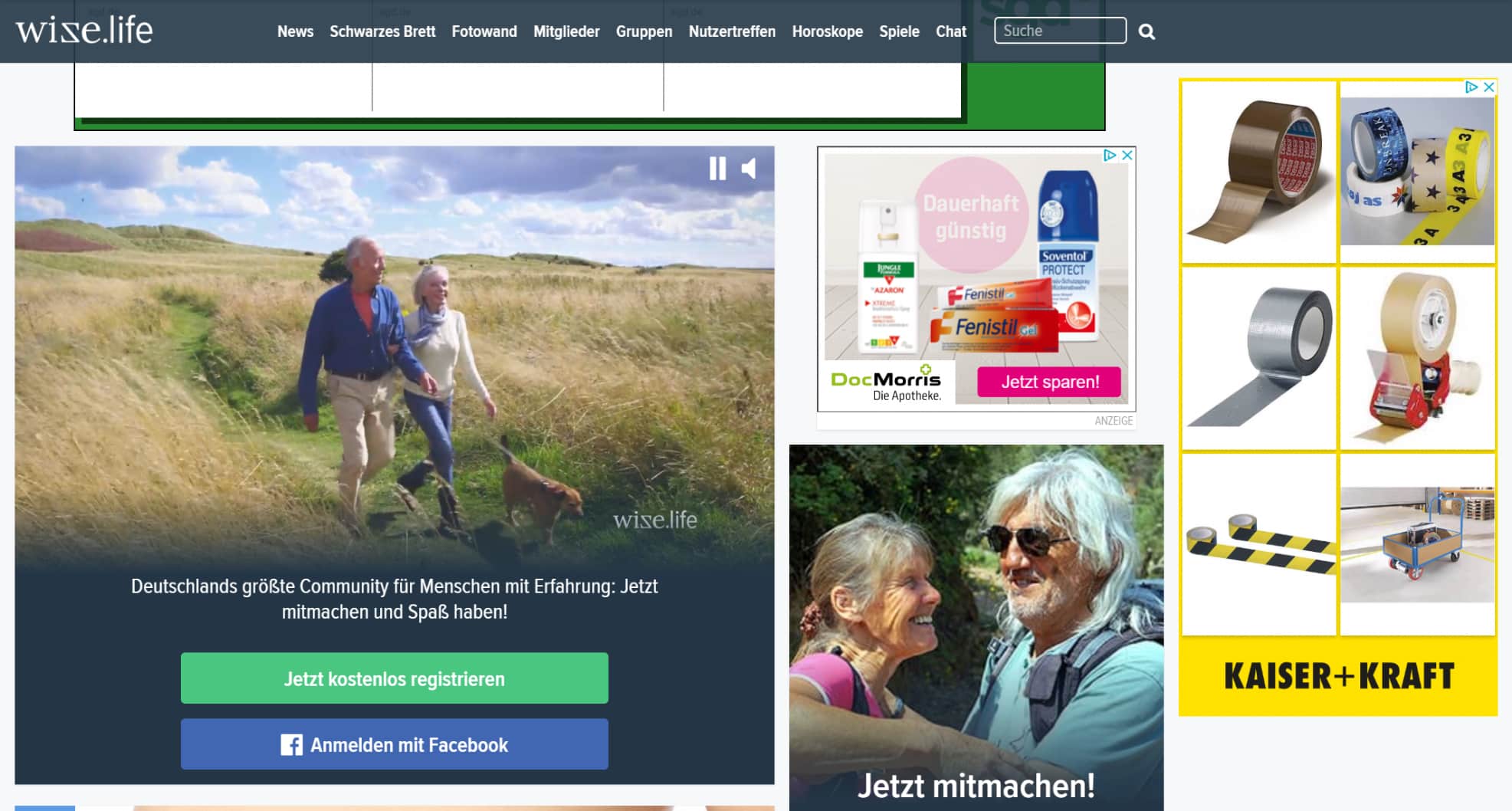 Users: approx. 350.000
Type of network: Social network
Advertising opportunities: Content Marketing, Advertising
wize.life is a German portal, which some might still know under the name Seniorbook. Meanwhile renamed, little has changed in the target group. It is still between 40 and 70 years old.
Thus wize.life offers itself  to companies which want to purposefully address an older generation, be it with insurance or cosmetics, to name just two examples. As a mixture of a community and a news site with additional entertainment, the network opens up various possibilities for marketing, above all:
Content marketing via topic pages, news and press releases
Newsletters sent to all users
Ads in various formats, from display ads to videos
Companies wishing to advertise on wize.life must contact the platform directly.
5. Google MyBusiness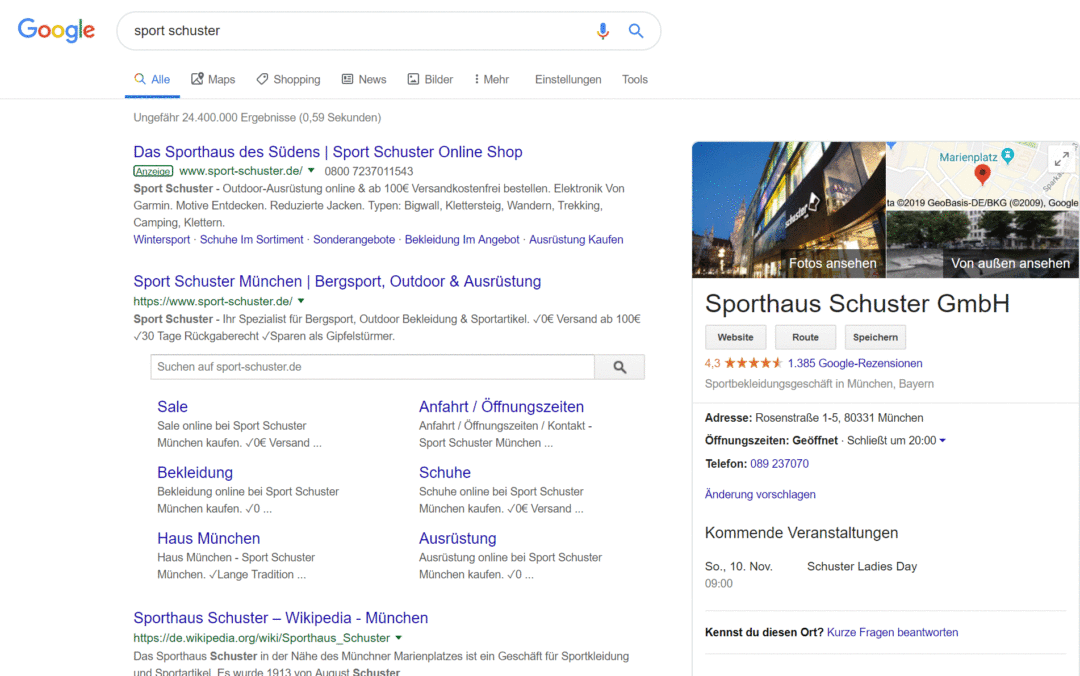 Users: unknown
Type of network: Platform for industry entries
Advertising opportunities: Profile with important information, news and updates
Advertising on Google for free? With Google MyBusiness this is real. All you have to do is register your company and fill in your profile. This creates an industry entry that appears to the right of search results when users search for your company or something related (in the latter case, factors such as timeliness, relevance and distance decide if your company shows up).
Not bad, but it gets even better: Because Google MyBusiness gives you the opportunity to post photos, important information such as opening hours but also news and updates and to create a small, free website. You can even interact with customers or potential customers by responding to reviews.
With a social media tool you can keep track of customer reviews. Did you know that Swat.io also supports Google My Business? Start your free trial now and try it out!
Efficient Social Media Communications With Swat.io
Strictly speaking, Google My Business is not a social network. But it's a valuable tool for marketing! This is especially true for shops, cafés and the like, because if a stranger is looking for a nearby restaurant or fashion store, a Google MyBusiness entry can be worth its weight in gold.
6. Untappd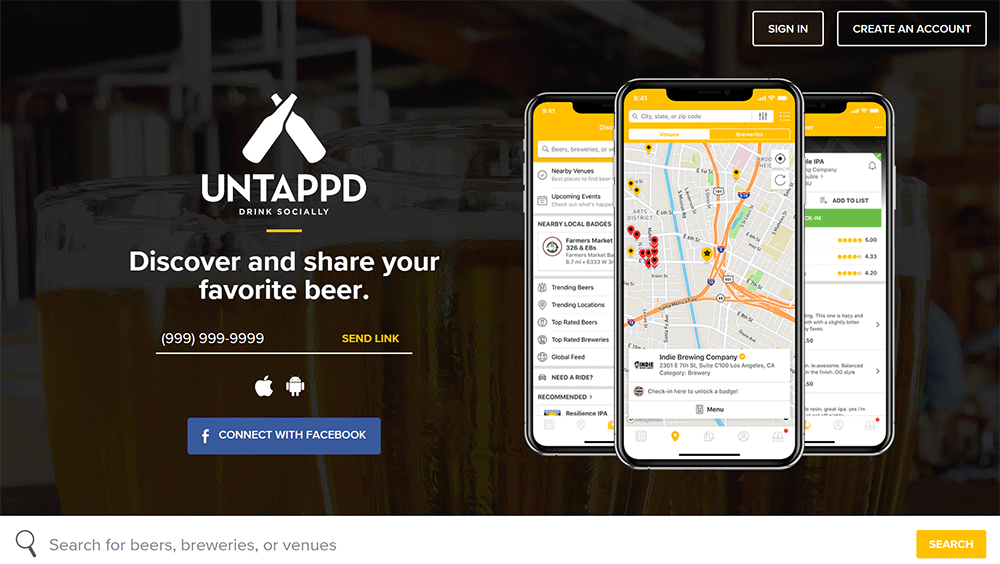 Users: 8 million
Type of network: Social network
Advertising opportunities: Content Marketing, Promotions
Back to beer. Untappd is undoubtedly a niche platform as one imagines it. After all, it's all about the popular drink. The focus is less on the well-known bestsellers of global brands than on the growing number of craft beers.
Users can search for and rate beers and breweries. Friendships can also be made, fittingly through "toasting".
Untappd is now not only an Eldorado for beer lovers around the globe, but also for breweries, specialist retailers and bars. Untappd For Business gives them access to a wealth of valuable data on the drinking habits and preferences of beer lovers and enables them to communicate directly with their customers. In addition, the network promotes new companies and festivals with advertisements and opens up the possibility of creating (beer) beverage menus and adding them directly to your own Facebook page.
But the fun is not for free. Companies have to pay around 500 euros a month at Untappd For Business. The fact that many people like to spend this sum shows the potential of a niche network like Untappd.
Niche yes or no and if yes, which one?
Niche platforms are not suitable for every company or brand. They are particularly promising for all those who target a specific, more or less narrowly defined target group, whether beer drinkers, yogis or gamers.
Suitable niche networks are not necessarily limited to those that put "your topics" in the foreground. If your company e.g. sells yogawear, not only "yogi networks" are suitable, but also platforms for fans of meditation, fitness in general, Chi Gong or Pilates.
If your search was successful, follow these tips:
Study the platform carefully before you become active on it. Pay special attention to how members interact with each other, which values they represent and whether there are "No-Gos". This way you avoid making mistakes from the very beginning.
Tonality and type of content also play an important role. On Clubhouse, for example, users are interested in different content than on Untappd or Facebook.
On niche platforms, everything revolves around personal, honest, and authentic communication. When in doubt, quality takes precedence over quantity. Adjust your marketing accordingly.
You should also measure your activities and their results on niche platforms. This is not always as easy as on Facebook or Instagram. However, some smaller networks like Untappd also provide you with their own tools for this purpose.
The Art of Social Media Content Creation
Download our eBook and learn how to plan, create and distribute your social media content while measuring its effectiveness on your relevant social media channels. To ensure you don't miss out on any big social media content trend or best practice, we've also included interviews of 5 experts in this field. Find out how to master the art of social media content creation using the latest available tools and determine what type of content makes your audience tick!
Niches could prove to be a big trend
For years now, there has been an expression of its own for the withdrawal of users from social networks when they feel overwhelmed, bored, or too busy by them: "Social Media Fatigue".
Such signs of fatigue, which are sometimes based on fear of data misuse, hit large networks particularly hard. Especially young users in many countries seem to be less and less able or willing to enjoy e.g. Facebook.
In light of this development, niche platforms for social media marketing could prove to be a valuable alternative or at least a supplement to giants such as Facebook or Instagram. In regards to lower cost on those platforms, the risks of an attempt are usually low.
Maybe you've already had some experience with marketing on niche platforms in your company or have a tip for interesting networks? Then leave us a comment!