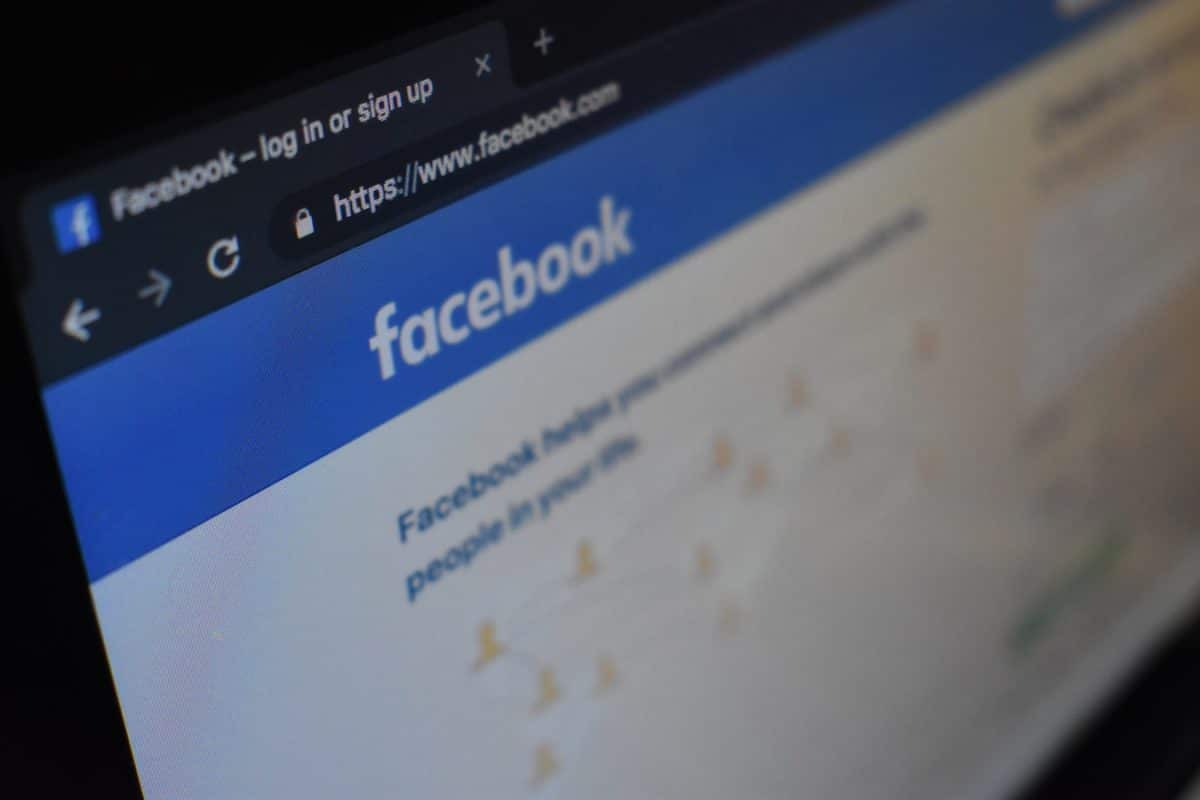 The Complete Guide for Successful Facebook Global Pages
Companies that want to reach target groups in different countries can create individual Facebook Pages for every country. But there is another way! You also have the option of creating a so-called Global Page, allowing you to manage all of your various country-specific Pages under a single roof. This alternative may need a little warming up to, but it comes with a wealth of advantages.
In this blog post, we will show you how to create and manage Global Pages. You will learn about the advantages of Global Pages, and whether they could be useful for you, or if you should keep an eye out for other options. As always, Global Pages are not necessarily the ideal solution for everyone.
1 General Information on Global Pages
A Global Page is a Facebook Page that congregates a number of Sub-Pages for various different countries. They are special because they allow for users to be automatically directed to the Sub-Page of the country where they live.
This means that if a user searches for your company on Facebook, instead of a myriad of results, they are being shown just one. If they click on that Page, they are routed directly to your company's Page specific to their country or geographical region. Consequently, this user gets to see different content in a different language than a user from another country or region would.
1.1 This is What Global Pages Look Like
The Austrian version of Coca Cola's Global Facebook Page looks like this: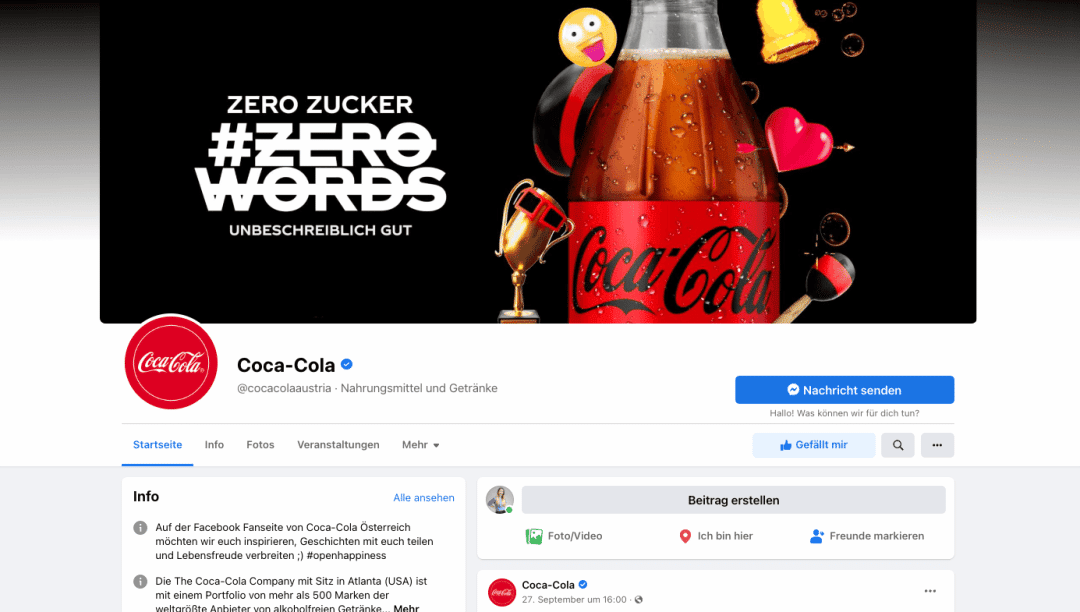 If you want to see the content for France instead, you can simply change the region.
In addition, there is a "Standard Page" that is being shown to users accessing the Page from regions without a specific Sub-Page. In the case of Coca Cola, this applies to the Philippines, Australia, and Spain. The Standard Page too can be opened by changing the region.
1.2 The Advantages of a Global Page on Facebook
There are a number of reasons for international companies to opt for a Global Facebook Page:
Individualized address: Via a Global Page's Sub-Pages you can address your diverse target groups of different regional backgrounds with content that has been created specifically for them. This means that users get to see content that is relevant to them, in their own language.
Uniform Brand Presence: Good riddance, URL-chaos. By having a Global Page, you only have one Facebook-URL for your entire company and visitors see all likes of all Sub-Pages combined. Both of these factors contribute to coherent brand awareness and an image boost. Another plus is that your newly-created Ireland Page's measly 10 Likes won't deter potential customers.
Centralized statistics: For analytics, Global Pages provide a great amount of structure and clarity. Facebook Global Pages Insights shows you all relevant figures for your local Pages in one dashboard. This enables your team to remain up to date at a glance and react swiftly to any changes within your community. However, you still have the option to analyse your Sub-Pages separately.
Centralized administration of advertising: When advertising on Facebook, you have the advantage of managing all your ads centrally in one account, as opposed to individual ones for each country Page.
1.3 What are the Downsides of Global Pages?
If you go Global, you stay Global. Once you have set up your Global Page, there is no way back, so you should keep in mind that this way of addressing different target groups on Facebook has its downsides as well:
Thorough Planning is key: Creating various Sub-Pages for a Global Page is a big effort and requires intensive preparation.
Close coordination is necessary: In order for a Global Page to be successful in the long run, you need to employ a number of teams (who speak different languages) for the various Sub-Pages. It is essential that they communicate effectively with each other in order to achieve a positive overall outcome.
High maintenance: Only if your Sub-Pages are curated well and supplied with new content regularly, they will reach your target audience independently from each other's performance.
This means that creating and maintaining a Facebook Global Page needs a lot of effort and resources. We'll discuss later if this is worthwhile for your company.
2 How to set up a Global Page on Facebook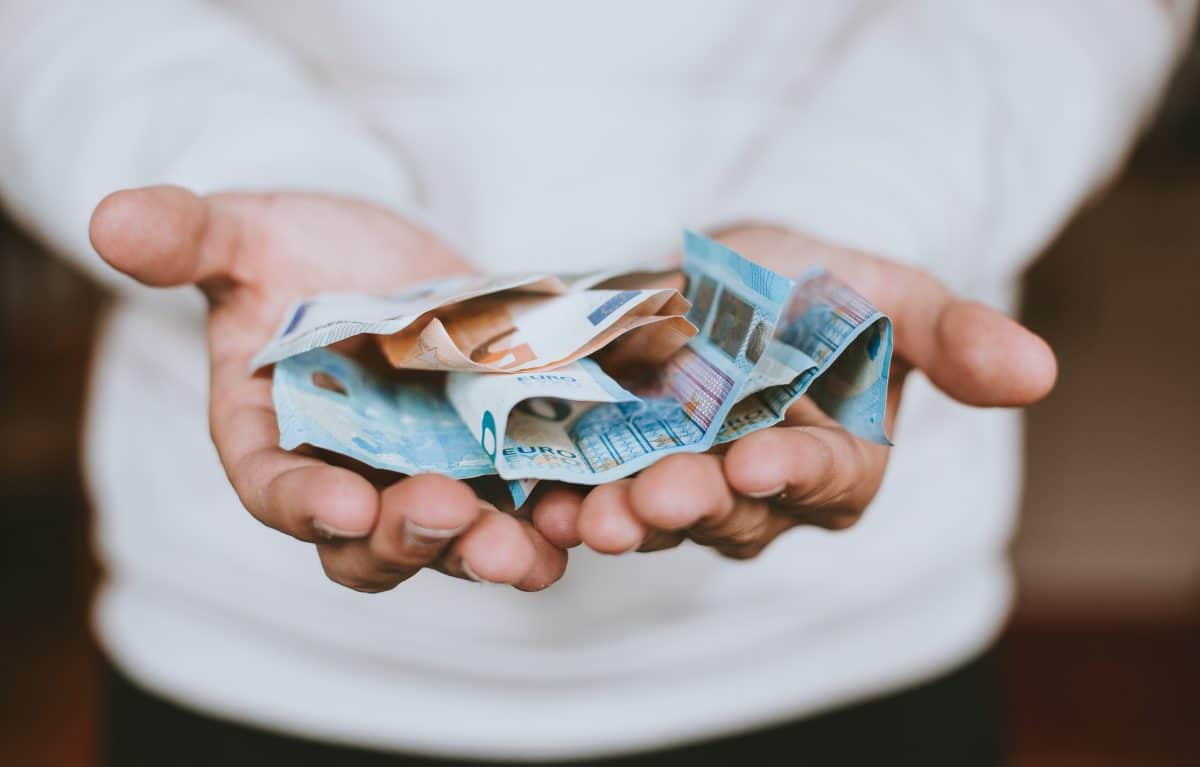 It's out in the open by now: As is true for other platforms, on Facebook, too, some features are only available to paying customers. Global Pages are exclusively available to Managed Accounts of Advertisers. Consequently, a company can only request a Global Page if they pay a large sum per month for advertising on Facebook, or are strategically important to Facebook. If this holds true for you, it's best to contact your Account Manager. In addition, there are some small exceptions in case a company can prove that they use Facebook with a sustainable commercial strategy. To make use of this option, it is handy to team up with a partner, e.g. an agency that has specialized in Facebook Marketing.
Unfortunately, it is impossible to transfer previously published content to a new Global Page. In effect, this means that you need to create new content once your Global Page is set up.
2.1 The Structure of a Global Page
Global Pages are structured by 3 levels:
Country or Market Pages: You can create them in any desired number.
Standard Page: It is shown to all visitors for whose region there is no specific Page.
Root Page: It contains statistics on all Sub-Pages and is not accessible to regular users.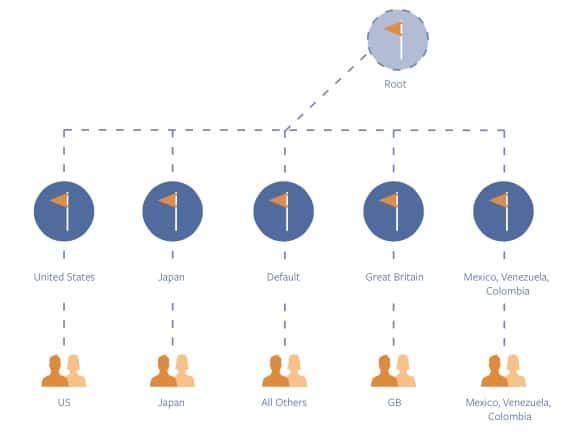 2.2 Distributing Roles for Global Pages
For Global Pages, too, there are the six well-known roles:
Admin
Editor
Moderator
Advertiser
Analyst
Jobs Manager
Keep in mind that Admins of the Root Page can distribute, manage and delete roles for it. They can also access statistics of the individual Sub-Pages. However, they can only work on Sub-Pages, if they have the required role for that. The Root Admin has the most extensive permissions, which include adding, editing, and deleting Sub-Pages.
2.3 Targeting Different Audiences
Sometimes it is useful to limit the distribution of content to users from a specific town, instead of the whole country. On a Global Page, you can do so by employing "Targeting". With this feature, you can create content specific to a certain location. Language Selection is particularly relevant for countries where people speak multiple languages, such as Switzerland or Canada. This way, you can direct French-speaking Canadians directly to the French version of your Canada Page.
Alternatively, you can create multiple Sub-Pages, for instance one with content in English and another one in French. Of course, you are also free to just create one Sub-Page and direct people from countries for which there is no Sub-Page straight to the Default Page.
3 When Global Pages Make Sense
A Global Page on Facebook can entail many advantages for your Brand Image, Target Group Communication, and Analytics. However, there are cases in which the effort is not worth it:
Your company is focused on a homogenous audience in terms of language and region.
You only have a small number of customers and followers from other countries.
You don't have the capacity to maintain various Sub-Pages in the long run.
Especially the last point is one you should consider thoroughly. Sometimes it's better to grow a little more before setting out to manage your activities on Facebook via a Global Page.
Global Pages are only really useful if the Sub-Pages' content is geared to specific regional target groups in terms of language and themes. What to keep in mind when planning, creating, and publishing content for Social Media is the focus of our e-book "The Art of Social Media Content Creation". Download it for free right now and learn which kind of content wins your audience over.
The Art of Social Media Content Creation
Download our eBook and learn how to plan, create and distribute your social media content while measuring its effectiveness on your relevant social media channels. To ensure you don't miss out on any big social media content trend or best practice, we've also included interviews of 5 experts in this field. Find out how to master the art of social media content creation using the latest available tools and determine what type of content makes your audience tick!
4 Alternatives to Global Pages
Even with all the perks that Global Pages offer, it might make more sense to create different Country Pages for an international business. This strategy could be useful if, for example, your audience is divided strictly by interests and cares for your products for different reasons.
Hotel chains could set up Pages for couples looking to get married, business people in need of a congress venue, and hikers wanting to find accommodation for their next trekking trip. The prerequisite for following this path is again to have a base of followers large enough in each of these segments.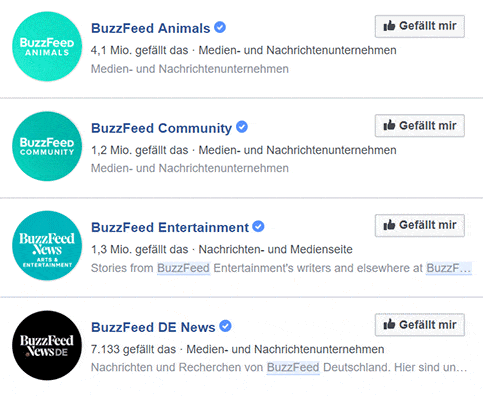 Having a number of individual Facebook Pages gives you the option of creating Pages for particular regions within a country.
In addition, Facebook allows you to publish specific posts in various languages and for individual countries.
5 Making a Well-Informed Decision on Global Pages
It's not surprising that many successful international businesses opt to merge their many Country Pages into one Global Page on Facebook. In doing so, they are able to provide individualized content to target groups with differing languages and whereabouts, without having to distribute Likes among a number of pages, or confusing users with a plethora of URLs.
However, a Global Page only reaches its full potential if you have the resources to manage it. It's also only worth switching to a Global Page once your business is truly an international one. There is no need to restructure your Facebook Page for a handful of followers abroad.
Whether your scope is national or international, you always keep a clear vision of your Social Media Marketing with Swat.io. Start a free trial now and make use of numerous valuable features for successful Content Marketing, Community Management, and Social Customer Service.
Efficient Social Media Communications With Swat.io