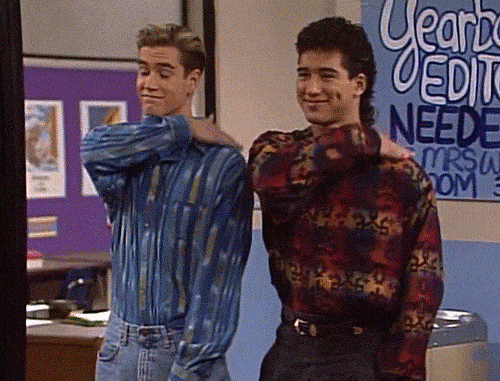 How to Verify Your Profile on Facebook and Instagram
It is common knowledge in social media marketing that a properly completed profile, meaningful photos, and video contribute to a successful appearance on Facebook and Instagram. It is a completely different matter with the ominous blue and grey check marks which can be seen on some accounts. These show that the page has been verified. But the word "verified" is misleading here: oftentimes just proving the authenticity of a profile is not enough to get it verified. On the other hand the checkmark often signifies more than just the company Manfred Müller Milchprodukte GmbH being behind the profile "Manfred Müller Milchprodukte GmbH".
In this article, we will tell you how a verified profile can increase your reach and when it makes sense to apply for verification. Furthermore, we will show you step-by-step how to apply for a verified badge on Facebook and Instagram.
What is the use of a badge? Advantages of verification
Getting the blue checkmark on Instagram and Facebook is not easy. But what are the advantages of such a verification badge, apart from a bit of pride?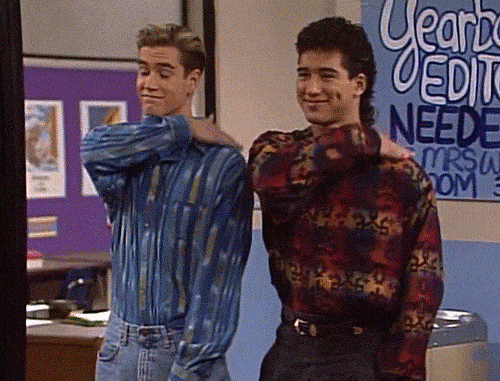 The blue badge is, in fact, more than just a tool to boost your ego:
It confirms the authenticity of your profile: If someone is looking for your brand or company they can be sure that they have found the right profile once they see the blue badge. This is especially important for profiles which are in danger of being faked.
It is proof that you are important: A blue banner shows that your brand or company are of public interest. Whatever that means in a single case, it definitely makes your account stand out from the masses.
It increases your visibility: A central advantage of verification banners is that the accounts that have them will rank higher in the internal search. This holds true for Facebook profiles as well as for the Google ranking. This way verifications will increase reach.
Furthermore, the blue banner on Facebook or Instagram will increase the chances of your profile achieving verified status on other networks as well since you have already successfully proven that your company or brand is legitimate and important.
Intelligent content marketing is the nuts and bolts of social media marketing. This is true for verified profiles as well. In our free eBook "The art of social media content creation" you will learn how to create, plan, and publish content and gain the attention of your followers in the long run.
The Art of Social Media Content Creation
Download our eBook and learn how to plan, create and distribute your social media content while measuring its effectiveness on your relevant social media channels. To ensure you don't miss out on any big social media content trend or best practice, we've also included interviews of 5 experts in this field. Find out how to master the art of social media content creation using the latest available tools and determine what type of content makes your audience tick!
Your profile must meet these requirements
Important requirements for a verification on Facebook
The requirements that have to be met for a verification depend on the type of verification. On Facebook there are two types of banners:
Grey banner: All companies and organisations can theoretically apply for this symbol on their page, regardless of the number of followers or their brand awareness, to certify their authenticity. But there is no guarantee that applicants will really be verified.
Blue banner: More sought after but much harder to get is the blue banner. According to Facebook, this is only available to "eligible brands, media companies, and public personalities", a definition which is quite probably ambiguous by design. The public interest is necessary in any case.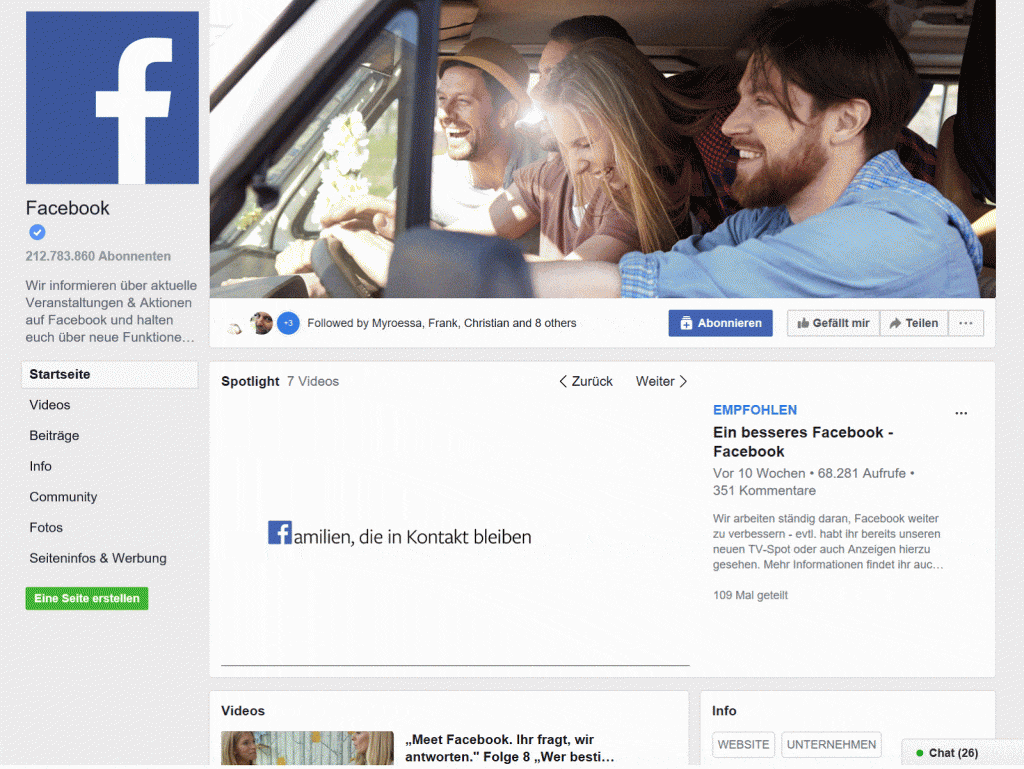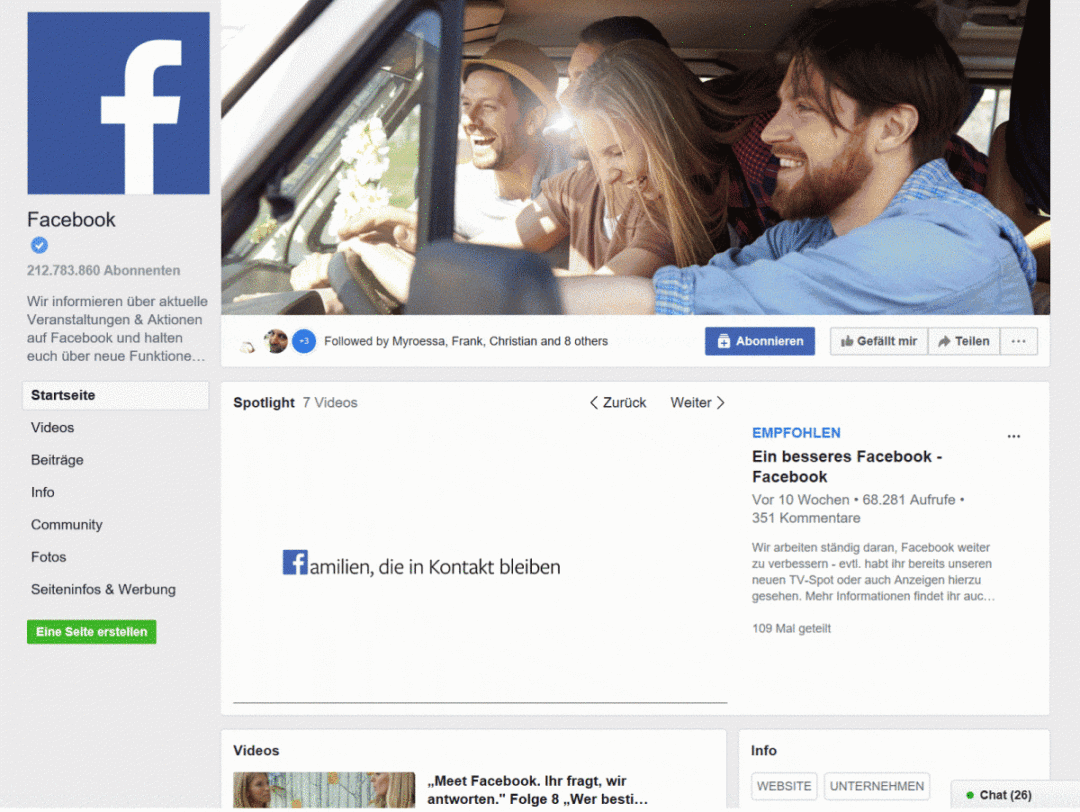 A Facebook profile has to meet those requirements for both banners:
It must comply with the terms of use of Facebook.
A profile picture, a title picture, a name, and already posted content are all mandatory.
For a blue checkmark, you also have to activate the function "subscribe".
Next to these official minimum requirements, there are some simple steps you can take to enhance your chances for a successful verification:
Make sure your appearance is professional: Grammatical errors in your posts, photos of a bad quality or posts that do not fit your brand appearance – delete everything from your profile which could be considered unprofessional. This even pays off should your request for verification be denied.
Make sure your information is complete: The more details your company gives on your Facebook page the easier the verification will be. This is only true though if all details are correct and up to date.
Link your website: A working link from your Facebook profile to your website and back is a must-have.
Be honest: Even if it might sometimes seem tempting to cheat a bit – the truth will out. In the worst case lies will destroy your hopes for verification forever. Always stick to the facts with all the information you are giving on your profile.
Twitter also provided you the opportunity to get your profile verified for a long time. But since well-known representatives of nationalistic and right-wing circles in the USA used this option for themselves the network has completely stopped the verification process and is planning to overhaul it in the future.
Important requirements for verification on Instagram
Instagram only offers a blue banner which is awarded according to similar requirements as the ones on Facebook. Like with the former, the adherence to the terms of use and community guidelines are a necessary requirement for being taken into consideration for verification.
Furthermore, the network lists four characteristics the profile in question has to meet:
Authenticity: The account must be held by a registered company, an organisation, or a real person.
Uniqueness: There may only be one account for the person or company in question.
Completeness: Only public accounts featuring at least a profile photo, a short description, and at least one posting will be verified. Do not encourage followers to add your company on other social networks. This is a criterion for exclusion.
Popularity: The account owner must be a "popular person, brand, or organisation" which is "searched for often". It is important that the account is covered in diverse "news sources" – this does not include advertised content or paid content on Instagram.
The last point is the key why blue check marks are still rare and usually appear on the profiles of internationally known stars or large corporations. But Instagram keeps its card close to its chest when it comes to the process of verification. Not even hundreds of thousands of followers or regular mentions in the press are a surefire way to achieve verification. If your community only consists of a couple of hundred people you should not get your hopes up as well.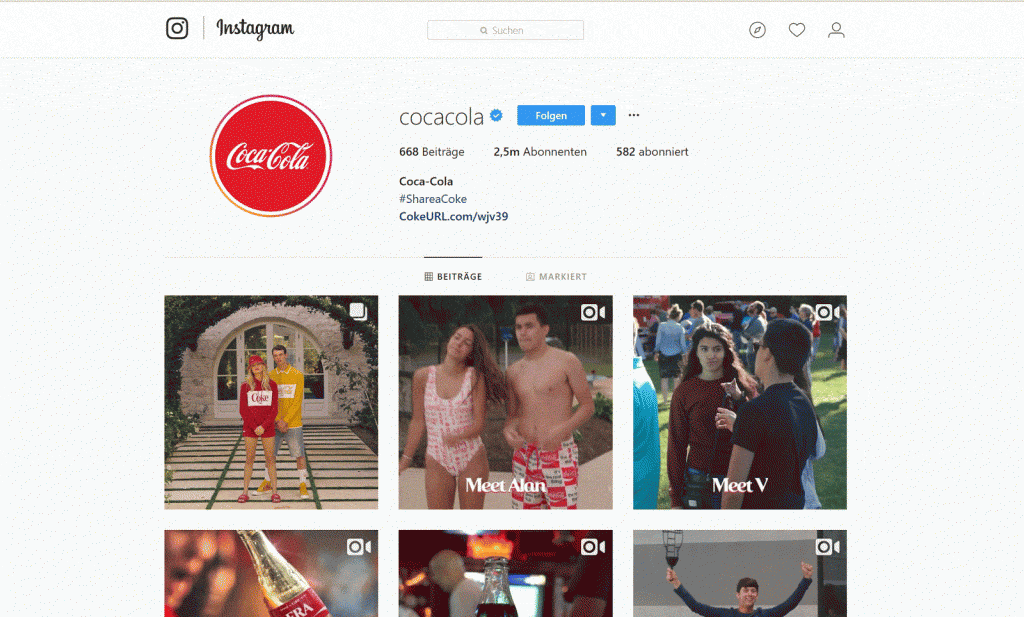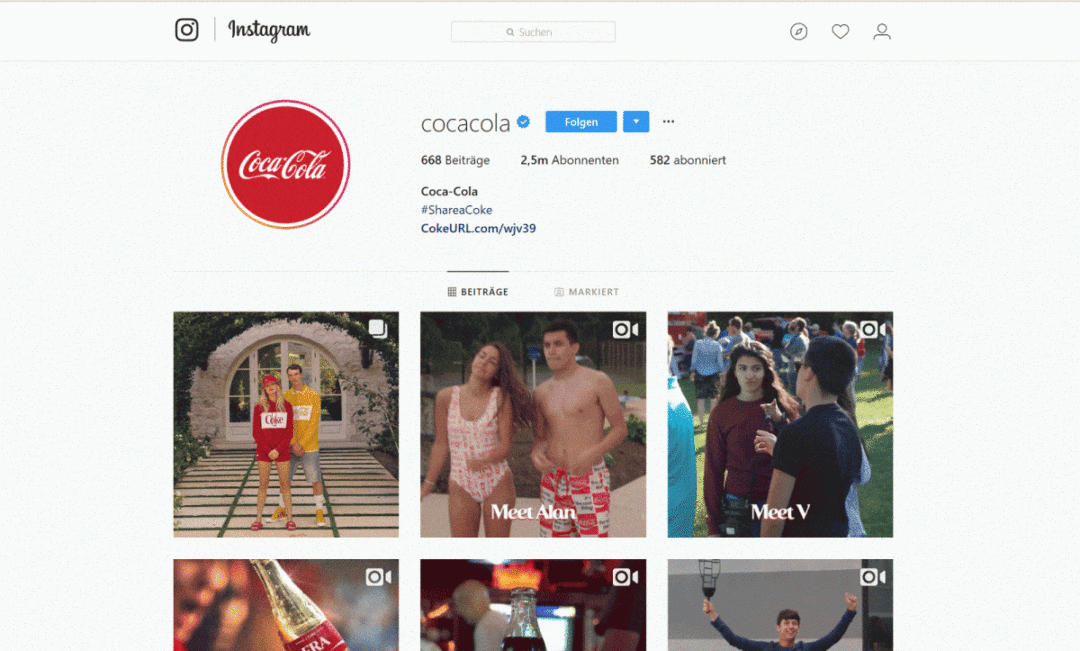 With or without verification: paid content is a central component of marketing campaigns on Instagram and Facebook. Our blog article "Facebook and Instagram advertising options – the complete guideline for beginners" gives you all important information to successfully launch ads.
How to apply for a verification – a step-by-step guide
Even if no one can tell you for sure if your company will get the check mark or not, the application itself is easy and only takes a few steps.
How to apply for a Verification on Facebook
To apply for a grey banner on Facebook take the following steps:
Click on "settings" at the top of your profile.
Click on "page verification" under "general".
Choose "verify this page" and "let's go".
Enter your language, country and the official telephone number of your company.
Click "call me now". Facebook will then give you a four-digit verification code over the phone.
Enter the code and click "continue".
To apply for a blue banner you need to fill in the form under the following link: https://www.facebook.com/help/contact/342509036134712. Here you will be asked why you think your account should be verified amongst other things. Regardless of their decision Facebook will take a bit of time to let you know.
How to apply for a Verification on Instagram
To apply for a blue banner for your Instagram account, enter your account settings and do the following:
Click on the menu item "apply for verification".
Enter the name of your company.
Upload a means of identification or in the case of brands a certificate of registration.
Choose "send".
Then it is time to wait, sometimes for quite a long time. Instagram usually takes a few weeks for its decision. Should you receive a refusal then it is fortunately not forever. You can try again after 30 days. But you should think twice whether this makes sense or if you should rather wait for a little while longer.
Successful marketing also works without verification
Your application was refused? No need to worry. Profiles without a verification banner also have great chances of expanding their community and encouraging followers to interact. The verification is only the icing on the cake. You always have the opportunity to apply for verification again at a later stage when the awareness for your brand and your follower numbers have skyrocketed.
A basic requirement for successful social media marketing is the right content management tool. Swat.io enables you to manage all your channels centrally with one unified editorial calendar, fast community management, comprehensive social media monitoring, and many more advantages. Start your free trial now!
Efficient Social Media Communications With Swat.io