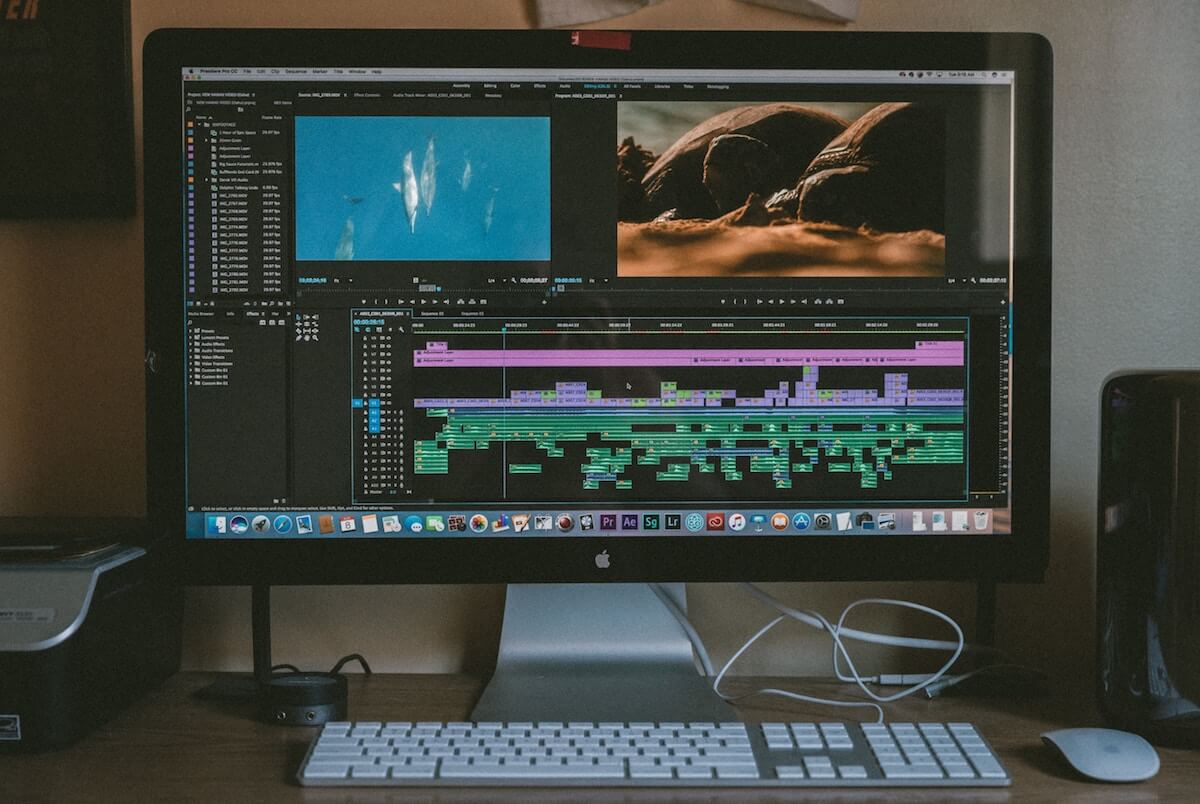 The 16 Best Video-Tools for Social Media
Videos play an ever-increasing role on social media. Therefore the importance of tools for cutting, editing and publishing clips is also rising for social media marketing. But which video-tool is the right one for your needs? There is a wide range from beginner's tools with intuitive handling to professional editing programs – and from mobile apps working in the cloud to desktop programs for download. The costs for these solutions also vary greatly.
In this article we will introduce you to our top 16 video-tools for social media marketing: you will learn what the single programs or apps can do, what they are especially suited for and how much you will have to pay for them. This gives you the edge in the search for the perfect tool for video editing and the efficient production of videos.
Proof of the importance of video in social media marketing
Statistics prove impressively how video is gaining importance in social media marketing. On Instagram alone the playback time of videos has risen by 80% in comparison to last year and on Facebook sponsored video content was viewed 258 percent more. Overall about a third of all activity on social media channels consists of video consumption.
Since this trend is bound to continue it is worth including videos in your own social media marketing strategy. Some estimates say that next year already 80 percent of all traffic by consumers on social networks will be made up by videos.
Instagram is also increasing its focus on videos. The new Instagram TV (IGTV) enables users to publish videos of a length of up to 60 minutes. In our blog article "IGTV – this is how Instagram is competing with YouTube" you will learn how the new feature works and how to make the most out of it for your social media marketing.
Important features of video-tools
What features should a video-tool for social media have? The answer, as often, depends on what channel you are planning to use and what purpose you want to use the tool for. Furthermore it is important to know if you are looking for a tool with as many functions as possible or one that is specialized on a few functions and delivers good looking results in a short time.
The central features of video-tools are the following:
Editing possibilities: The more options you have to edit sound and picture as well as adding effects and animations to your video, the more flexible you are. Sometimes less is more though, especially when it comes to handling. Furthermore some video-tools are specialized in certain features.
Formats: Can videos be produced in landscape and portrait format? Can the clips be optimized for different social media channels?
Direct imports: Tools featuring a direct import to Facebook, YouTube and/or other channels save a lot of time and effort in social media marketing.
Usability: Video tools for professionals take time to master. Intuitively operable and clearly arranged programs are often a better fit for beginners.
Pricing: The differences in pricing for video-tools are huge. Some free or cloud-based applications offer a surprising range of features. Sometimes it is worth paying a price though. Usually the gains achieved by better marketing content outweigh the additional costs by a great margin.
16 tools for creating social media videos
1. Animoto
The cloud-based video-tool Animoto is perfectly suited to the creation of professional videos in a short time. The category "marketing videos" is especially tailored for companies. "Slideshow videos for photography" allows photographers to create videos from their pictures and "slideshow videos for family" enables private customers to turn pictures or video clips of family gatherings into entertaining films. Choosing "marketing videos" offers you templates grouped by intended use. Alternatively you can start from scratch and create your video totally by yourself. Animoto enables you to add photos, videos, pictures, and sound in many different file formats. Additionally you have access to a multitude of editing possibilities and a varied music library of over 2,000 licensed songs. The finished video can be uploaded directly from Animoto to social networks such as Instagram, Facebook and YouTube. The whole thing is not free, but with prices ranging from 8 to 34 Euros per month (for yearly payment) the financial burden is not too large.
2. Hyperlapse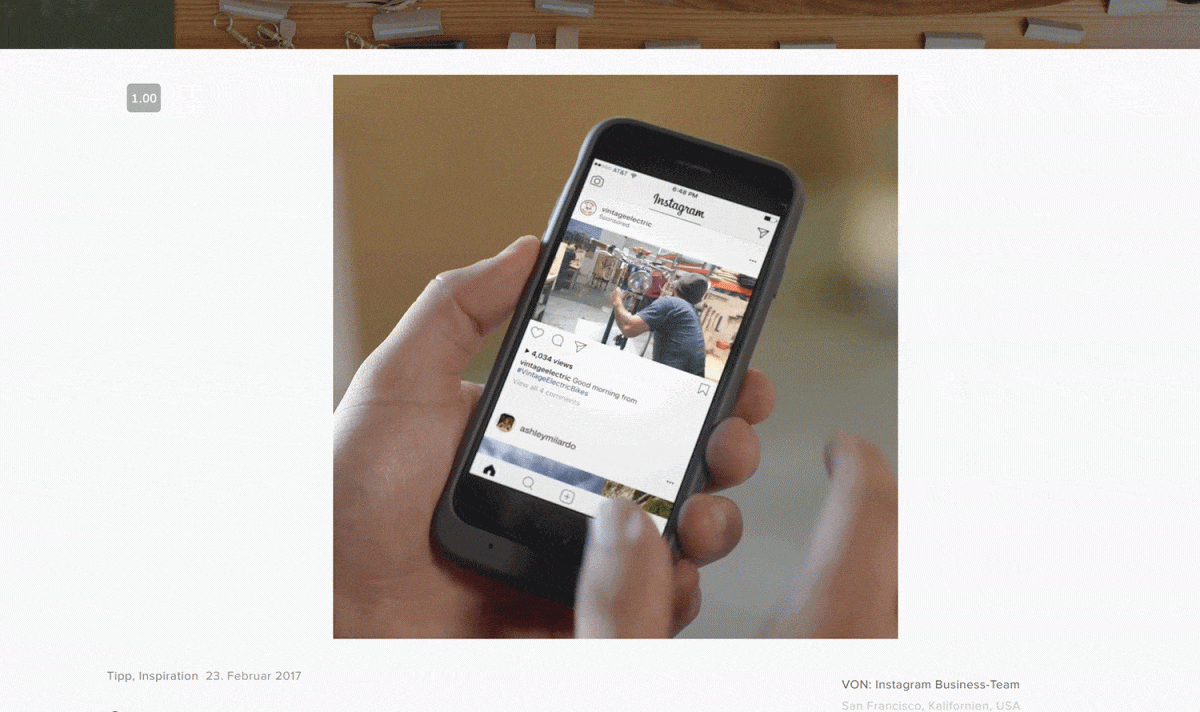 Hyperlapse is Instagram's own app for the creation of time lapse videos. It allows you to speed up films up to 12 times of the original speed. You can also record in real time. Furthermore the app will smooth out shaky footage and enables you to post the finished video directly to Facebook or Instagram. A simple, easy to use and effective tool, which is free. The only drawback: Hyperlapse by Instagram is only available for iOS at the moment. Android and Windows Phone users have to look for an alternative. Our suggestion is Hyperlapse by Microsoft. It allows you to speed up videos up to 32 times of the original speed.
3. Magisto
Magisto does not offer any magic, but with a bit of practice the tool enables you to create magical video clips for social networks. The app is available for Android and iOS plus as a web-based tool for the PC. Its main feature is the small amount of effort it takes to create entertaining videos with it. Choose the videos and/or photos as well as an "editing style" and a soundtrack from the music library of Magisto. The editing and improvement of your raw material is done automatically by the app. Magisto is suited for posting on Facebook, Twitter, Instagram, YouTube and Google+ as well as directly to your website. Especially useful for content marketing are the included analytics possibilities which give you insight into the performance of your published videos. If you want to use Magisto professionally prices start at 9.99 Dollars a month.
The Art of Social Media Content Creation
Download our eBook and learn how to plan, create and distribute your social media content while measuring its effectiveness on your relevant social media channels. To ensure you don't miss out on any big social media content trend or best practice, we've also included interviews of 5 experts in this field. Find out how to master the art of social media content creation using the latest available tools and determine what type of content makes your audience tick!
4. Shakr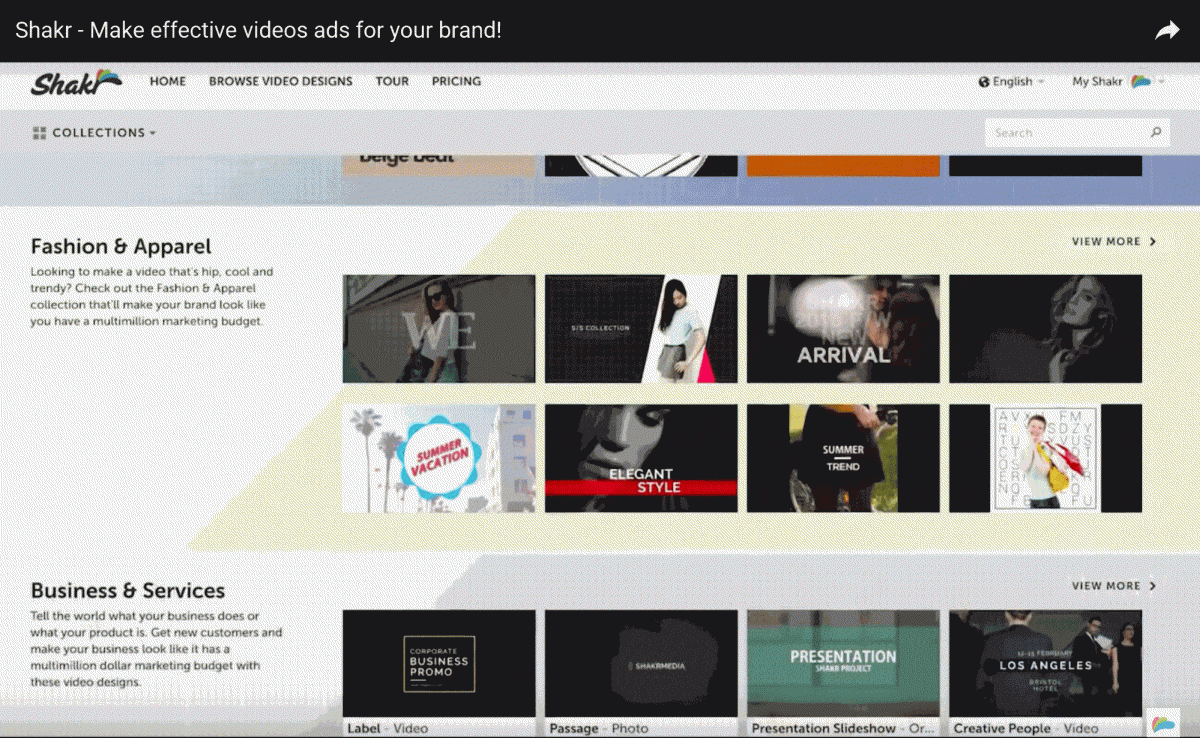 Shakr is targeted especially at companies looking to pursue video marketing on Facebook or Instagram. The tool enables you to create professional looking videos with a few clicks and simple drag & drop functionalities. More than 2,000 templates and a huge music library complete the service offer. A special highlight is the possibility to quickly convert videos to ads for Facebook or Instagram. With prices between 99 and 349 Dollars a month Shakr is a pricier option.
5. Animaker
Animated videos do a great job at introducing products or services and can help explaining complicated matters in a simple and vivid way. Especially how-to videos are all the rage at the moment. Animaker makes creating animated video easy. The cloud-based tool also offers fascinating possibilities for presentations and Instagram stories. It offers a large selection of templates, icons, avatars and other ingredients for your clips. The free version is very limited in scope though. If you want to export more than 5 videos a month and have more creative possibilities available the prices start at 12 Euros a month. For companies conducting video marketing on a regular basis the premium package for 30 Euros a month is a good deal.
6. Renderforest
You want to create animated videos faster and easier? Then take a look at Renderforest. This tool is comparable to Animaker and is very easy to use. Furthermore it allows you to publish videos directly to social media channels such as Facebook, Pinterest, Instagram, Google+ and Twitter. This even works in the free plan. For the video marketing of companies the premium package, starting at 40 Euros a month, is preferrable: it enables you to create longer videos and the annoying Renderforest watermark also disappears.
7. Typito
Adding text to video clips is another option to boost your video marketing. This is especially important since many users consume videos on the go with the sound turned off, e.g. on the underground. Typito offers you this option. Upload photos and/or videos, add subtitles and music and post the result directly to Facebook or YouTube in a landscape or portrait format. The trial version is free, the professional version will set you back at least 290 Dollars per year.
8. Biteable
Biteable is a simple video maker that puts the power of video in your hands. Regardless of budget and skills, it helps you create professional videos in minutes.
To get started with creating your own video, you can choose from hundreds of free video clips and images that are integrated into professionally designed templates. You can also add your own content to make your video unique, such as text, photos, colors, and sound. They also provide a selection of music clips that you can add to your video. Biteable allows you to create all kinds of videos, such as presentations, infographic videos, logo animations, slideshows, ads and more for your business in a few clicks.
It's free to try it out for up to 5 video projects/month. The free version lets you publish your finished video to Facebook, Twitter and embed it on your website or blog. But, you'll need a premium plan at $29/month to remove the Biteable's watermark, download your video, upload your own footage, and other exciting features.
9. Moovly
Moovly is one of the video tools with a steeper learning curve, but also offers a huge functional range. This includes a large amount of icons and graphics to add to your videos. Additionally it offers great animations and the possibility to upload your own voice recordings. This enables you to create exciting clips for all types of social media channels. You can upload your videos directly to Facebook or YouTube from within Moovly. The trial version is free but limits the video quality and embeds a watermark on all videos. For professional content marketing you have to calculate at least 25 Euros a month.
10. Tubics
Tubics is a YouTube SEO tool that helps brands and creators to rank better on search engines like Google and YouTube with their videos. This works similar to search engine optimization (SEO) for websites, but just for YouTube videos. Users get recommendations on how to improve their video SEO. With tubics users then can easily apply the tips. A YouTube keyword tracking shows how your videos climb the YouTube ranking.
For tag suggestions, tubics provides data from Google, YouTube and Bing – this makes it a good alternative to the YouTube keyword tool.
11. Anchor
The video function of Anchor is targeted at persons or companies looking to enrich their podcasts with video. The tool is available as an app for Android and iOS but also as a web app. To start you can create a free account. Then you can choose a segment of your podcast which is shorter than 2 minutes. Anchor will automatically transcribe it and create a video, which is basically a predefined background with text – the transcription can be edited later. By choosing a colour you can give your video an individual note. Fast and free, this promising tool allows you to quickly spread clips from your podcast on social networks. The short time span is limiting, but nobody wants to look at longer podcast clips on Facebook. And of course Anchor also has a lot of other features for creating and distributing podcasts, including the possibility to communicate with listeners during broadcasts. The finished items can be published directly on Twitter or Facebook.
12. Soapbox by Wistia
Soapbox has nothing to do with soap – this free chrome extension can be installed in a second. It allows you to edit already existing videos. Furthermore it enables you to create attractive thumbnails and integrate a free player for displaying your videos on your website. Soapbox is able to handle video quality of up to 4K and includes analytics tools to see how successful your videos are. For professional use the pro-account for 99 Dollars a month is definitely worth it. If you don't mind the branding by Wistia and the limit of 3 videos a month you can stay with the free plan.
13. Promo by Slidely
The creation of professional videos is usually a time consuming and often costly endeavor. But it can be done differently: Promo's award-winning video platform makes creative videos accessible to all businesses, providing ready-made video templates, over 12.5 million premium video clips, curated licensed music and a user-friendly editor.
After choosing your ready-made template you can customize it or just add your logo. The cheapest option at 39 Dollars a month allows you to publish 1 videos a month. For double the price the number goes up to 4 videos.
14. Facebook Live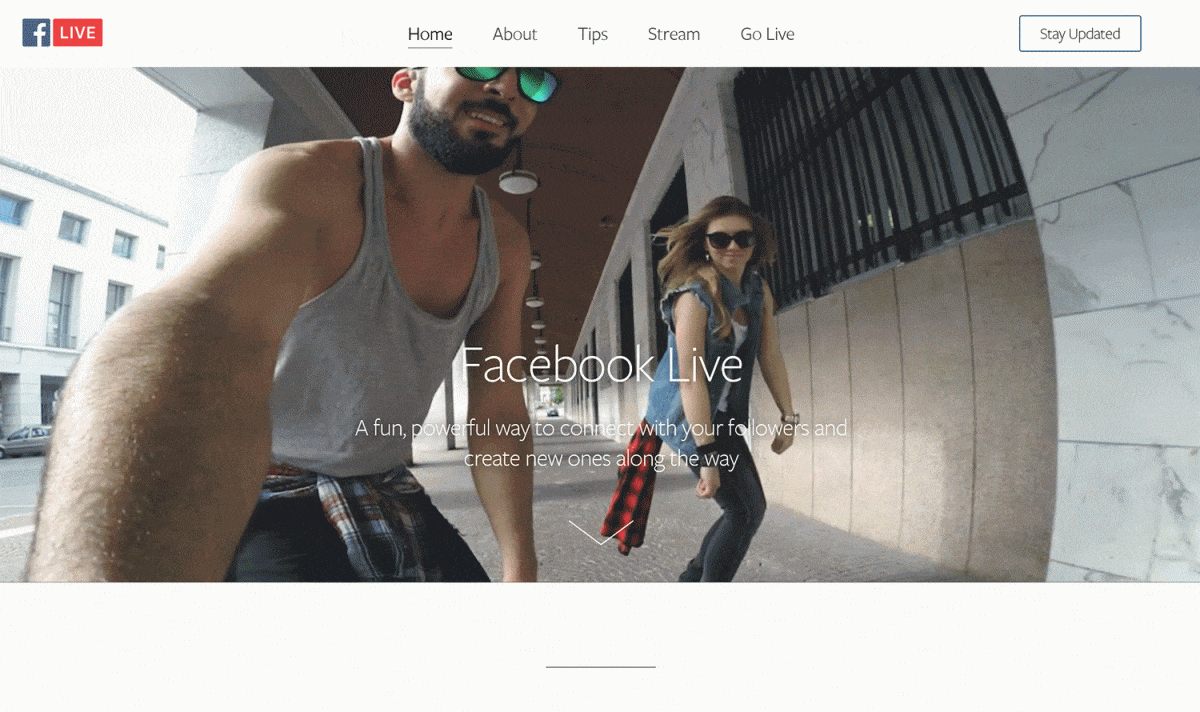 When used in the right way and cleverly planned, live videos are a great marketing tool. With Facebook Live the social media giant offers its own tool for this use case. Users can live stream when and where they want, now even in 360 degrees and targeted in Facebook groups. Live videos can be published as well as broadcast regularly from the mobile phone or PC. The advantages of the app are that Facebook live videos are very popular and that users of live streaming expect less professionalism and prefer an authentic look and feel.
15. Adobe Premiere Pro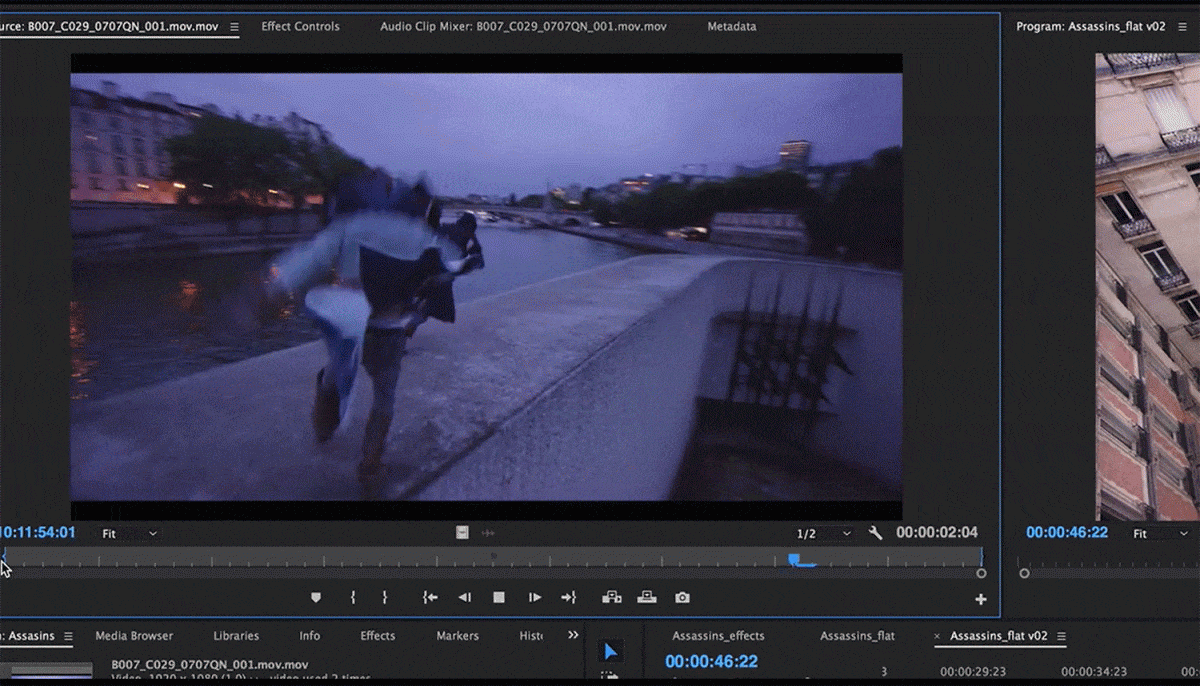 At the very top of the list of video tools, and most professionals will agree, is
Adobe Premiere Pro. The program is popular with camera professionals and movie makers across the world and available as a standalone subscription at about 24 Euros a month. It can deal with all data formats. Users have access to a multitude of editing possibilities for sound and picture. Should you choose a bundle offer by Adobe you can use the program together with Photoshop. To be able to use all the features of Premiere Pro you will have to plan for a long skill training time. For Mac users we recommend the alternative Final Cut Pro X.
16. Adobe Spark
If you want to spend less money you can have a look at Adobe Spark. This cloud-based program is designed especially for the quick creation of video clips, graphics and more for websites and social media channels. In the free version you will have to live with the Spark logo in your videos. That's why for companies the upgrade to the premium version starting at 9.99 Dollars a year may be worth it.
17. Shotcut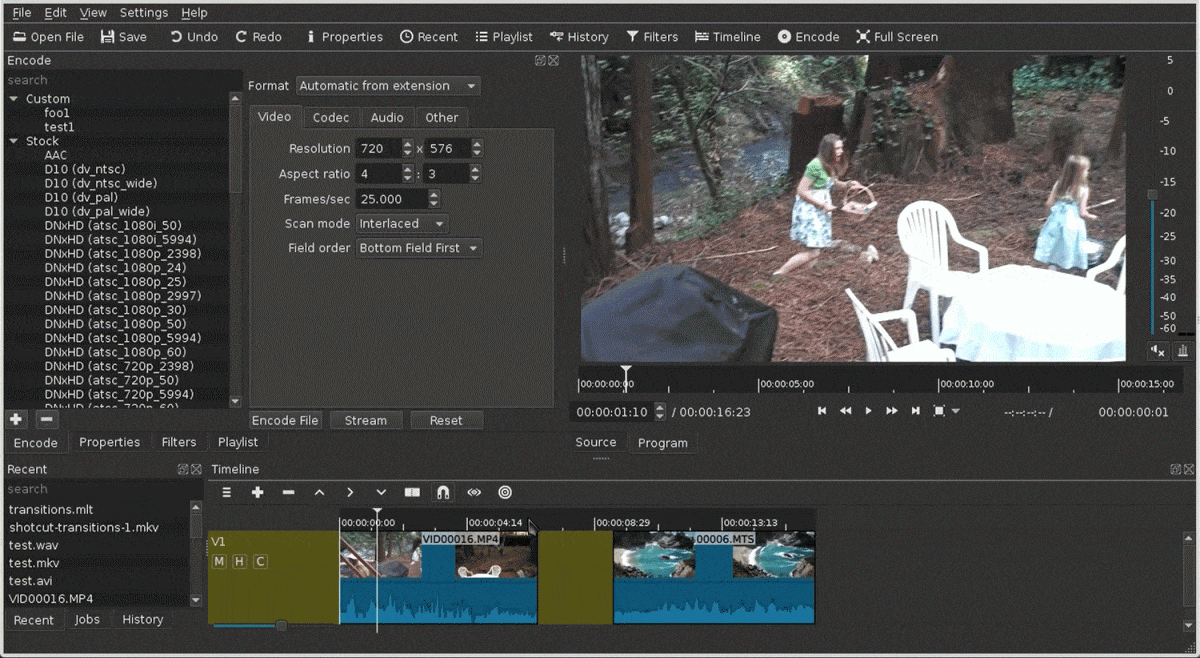 A very popular tool, and rightfully so, for editing YouTube videos is Shotcut. The tool is available as a free download for Windows, Mac OS and Linux. For a free tool Shortcut offers a great choice of possibilities to cut videos and edit sound and pictures. Furthermore, free plugins for creating effects can be installed.
18. Splice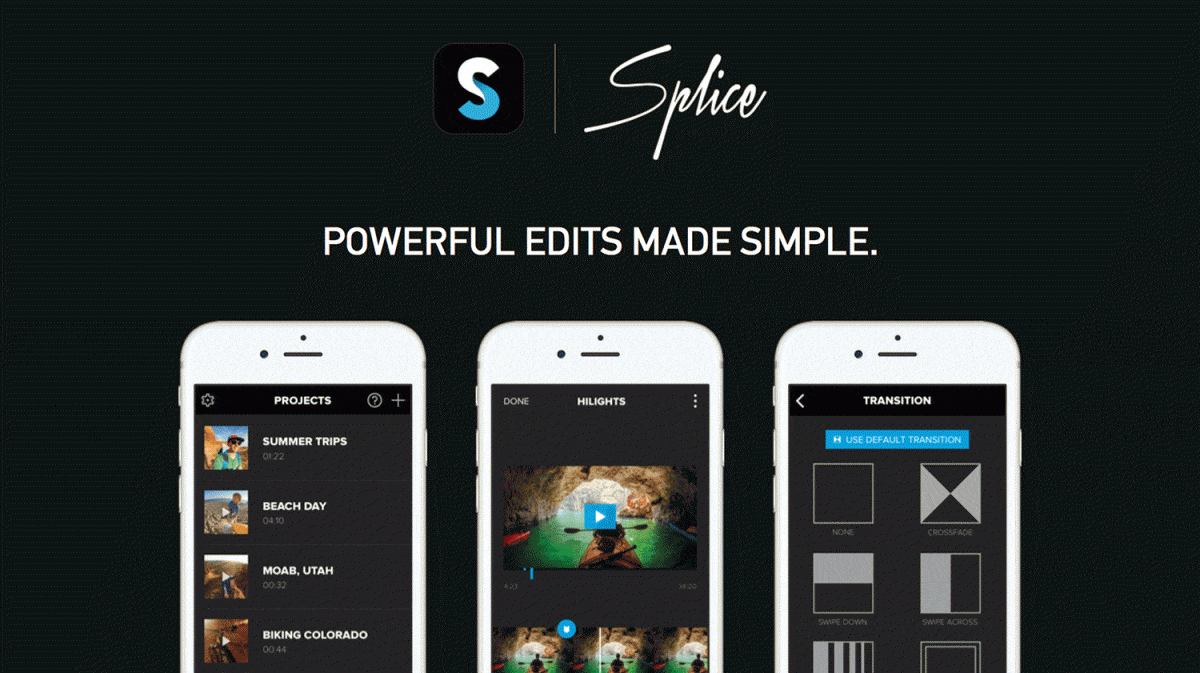 At the end let's mention an app designed especially for iOS: Splice is targeted at mobile phone users but feels like working on a desktop thanks to the cleverly designed interface. Splice offers a lot, including cutting, effects, timelapses or music and is totally free. The handling is very easy. A small but powerful program.
Conclusion
Many people active in social media marketing spend more and more time creating and editing videos. The early birds looking at tools for these purposes are at a clear advantage. Oftentimes, use of these programs can be learned quickly. Many apps and cloud-based programs are easy to use and can deliver great results in no time at all. But it is still worth investing your time to do some research. On YouTube alone more than 5 billion videos are watched every day. If you want to beat your competition you therefore have to stand out from the crowd.
Swat.io supports you with planning, creating, and publishing your content as videos, texts, and/or images. Start your free trial and benefit from targeted reach, effective communication, and overview at any time.
Efficient Social Media Communications With Swat.io