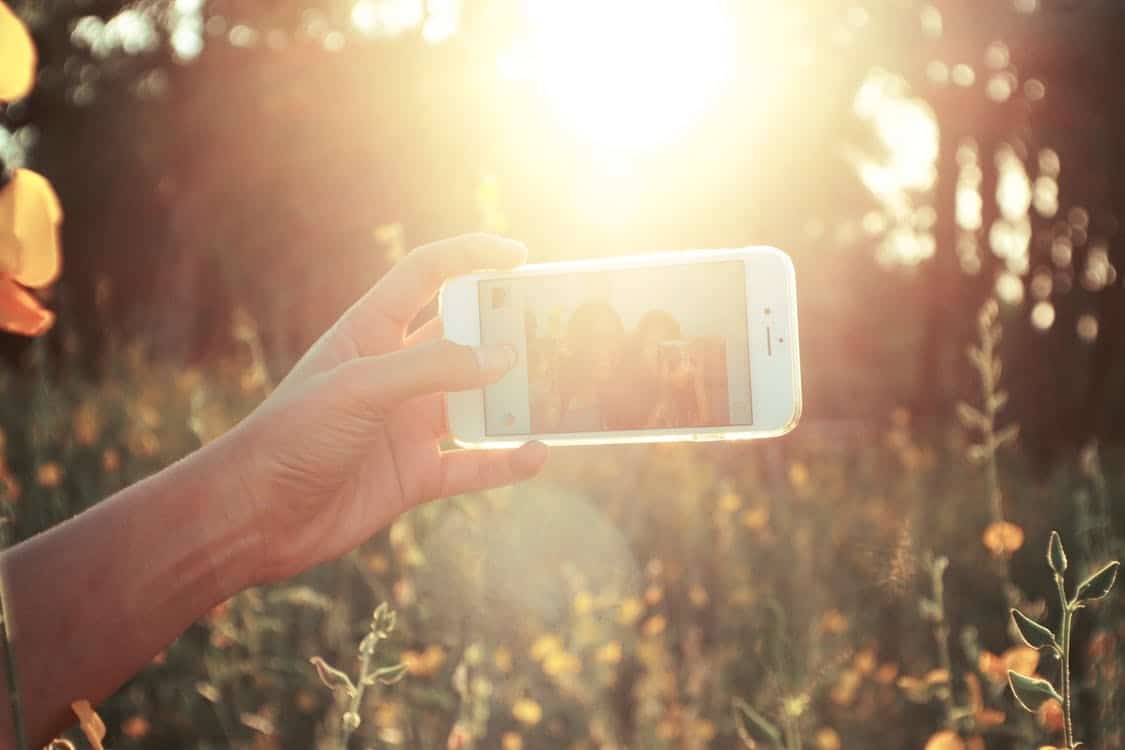 How to Track the Success of Your Insta Stories
With great stories comes great responsibility – that should be your marketing mantra when using Insta Stories to track the success of your business on social media. Analyzing, measuring, and tracking stories help you have a better understanding of what goes through the mind of your audience. Metrics highlight behavior happening when nobody but automated tools are paying attention.
Use Instagram Stories to build long-lasting, powerful relationships with your followers. Give them a reason to watch your videos and share your story by showing them you care. Connect with your followers on a human level, add a touch of originality to your feed with catchy and attention-grabbing content (e.g standard videos, boomerang videos, behind-the-scene content, Q&A sessions).
Now that you know how to use Instagram Stories to drive engagement and increase brand awareness, let's find out more about what needs to be done to track and monitor the success of your Stories. Measuring performance indicators allows brands to:
Tackle pain points
Analyze stories that drive the most engagement
Segment your audience and deliver the right message to the right people
Increase brand awareness
How do you use Insta Stories to track success? Here are some of the best metrics you should apply.
Check Views on Your Stories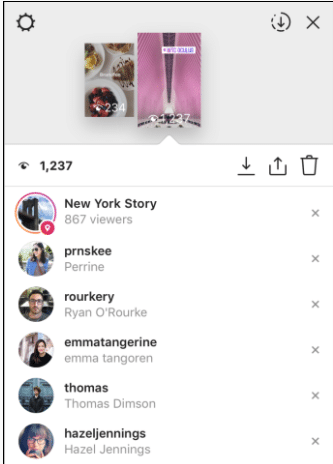 Come up with a cool Story idea, put it on Instagram, and pay close attention to the little eye icon on the left side of the story. It will tell you the exact amount of people that viewed your story. If you want to see the viewers, click the eye icon and everyone that viewed will appear underneath. This metric is extremely helpful when you want to appeal to a specific type of audience.
Influencer Marketing: The Practical Handbook for Social Media Marketers
Download the free and practical influencer marketing guide for social media marketers. Learn on over 60 pages how to find the right opinion leaders for your company, how to integrate influencers into your campaign and how to develop a campaign from A to Z together with them. This guide gives you everything you need to successfully implement your Influencer marketing campaigns.
If your brand sells chic summer dresses, you can boost engagement with a promo story that offers a 40% discount on your latest collection. You have 24 hours to gather views, and find out exactly who watched your story. Although the number of views is not a definitive stat, the number sets the ground for further analytics.
Analyze Completion Rate
The completion rate tells you the amount of people that watched your story from start to end. You have to put your creativity to good use to get the right percentage. What you need to do: take viewers from your last story, and divide them by the number of viewers for your first Insta story.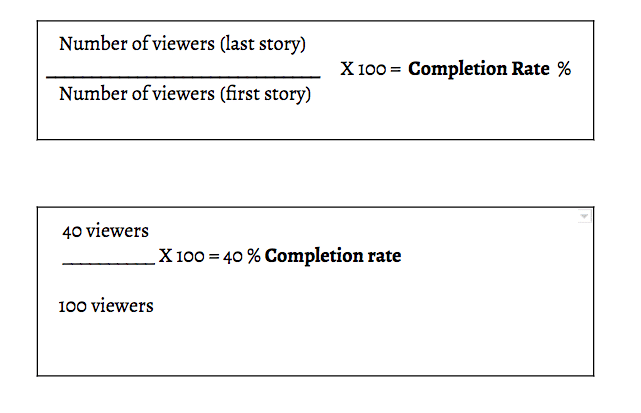 The calculations we did above will help you assess completion average. Measure the percentage every 2 weeks, and then compare the numbers. See which stories had higher engagement rates, and then analyze the steps you took to compel your audience. Did you have a nice promo? A Q&A session that really resonated with your followers? Take notes, and see which Insta stories had the most impact.
Insta Stories Replies
Instagram Stories can't be liked and commented. The only way users can engage with a story is to send replies. If you want followers to send you direct messages and show an interest, your story must grab attention in a split of a second. It's equally important that you reply back. This will help maintain the engagement and strengthen the relationship with your followers.
Go Beyond Metrics with In-Depth Analytics
Measuring Instagram Stories ROI goes beyond metrics available within the platform. To make your Stories successful, you need in-depth analytics. Social media is excellent at boosting brand awareness and building relationships. Never forget that it's a "rented space" where reaching out to your audience will always be subject to changing trends and proprietary algorithms.
Email remains the only real, long-lasting strategy to stay connected to your customers. Instagram recently launched a feature that completely redefines the way marketers send emails to prospects. You can now add CTAs to your Insta Stories. When users click to watch a story and swipe up, they're taken to a different website integrated into the Instagram app. Swipe-through rates have skyrocketed after Instagram introduced the new feature – between 15% and 25% – which is an amazing conversion rate. Within Insta Stories, you can use CTAs to:
Make a promo for an upcoming event
Have a Q&A session
Share useful, interesting content (e.g behind-the-scene footage or video for a new product)
Introduce a new product in a teaser; add a link to the product's landing page
Share short tutorials and how-tos
Efficient Social Media Communications With Swat.io
Choose the type of story that best fits your brand, and experiment. Go beyond Instagram and use analytics software (e.g. Google Analytics) to track website traffic. Prior to using CTAs in Insta Stories, it's very important that you set realistic, trackable goals. Your ROI doesn't depend on the number of views or followers your Stories get; what matters is that you focus on building relationships with prospects, and interacting with them via other channels like email, not just social media.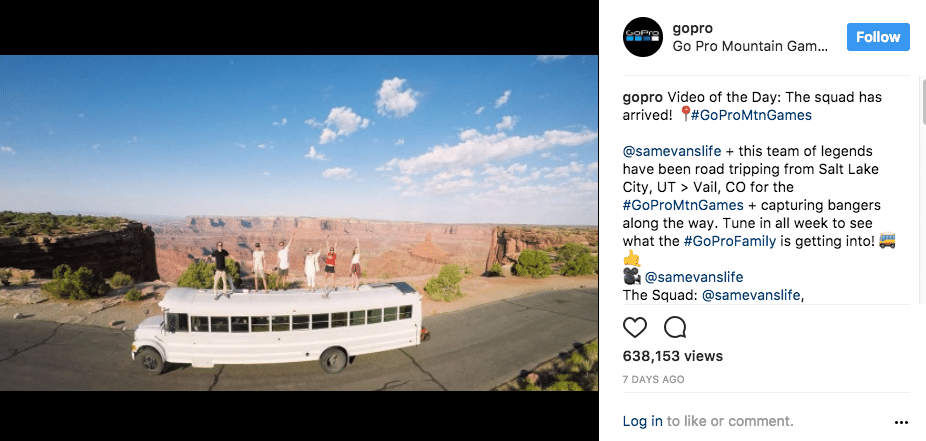 Final Thoughts
Step out of your comfort zone and use Insta Stories to build more powerful relationships with your followers. Make your content stand out, and find the best type that resonates with your target audience. GoPro used Instagram's Stories feature beautifully. With more than 12 million followers, GoPro uses the tool to send out incredible footage of their fan's trips and adventures, showing them just how amazing GoPro is.
Instagram is an excellent social media platform for business. Use the Stories feature to reap all the benefits by sharing creative content that instills curiosity and builds awareness. Once you've managed to build a solid list of followers, introduce your brand's hashtag. Encourage people to use it and watch your company's ROI skyrocket.