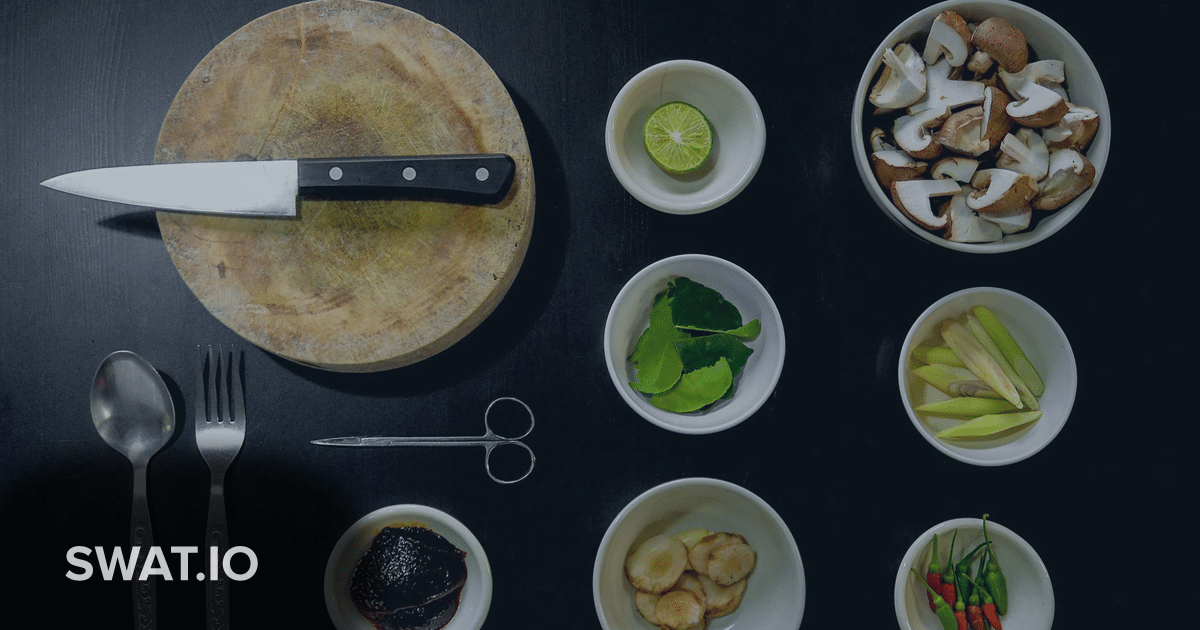 5 Ingredients for Engaging Visual Content Marketing Campaigns
Engagement on social media is so important that every platform out there has developed a tool for measuring this metric. Obviously, all brands want to create marketing campaigns that ooze with engaging content, but not all of them have a recipe for going viral. In either case, engagement goes well beyond liking, loving or favoriting a piece of content. While that part is undeniably important, it's sharing that seems to matter more.
In this blog post, we'll first take a look at what engagement and virality mean. Next, we're including 5 ingredients that can be mixed and matched on various platforms, depending on each brand's industry and audience. Before getting started with the types of content you should focus on, you first should analyze your audience's presence on each of the visual-content platforms.
Engagement, Virality and the Things In-Between
Molecular biologist John Medina mentioned in his 2008 book Brain Rules: 12 Principles for Surviving and Thriving at Work, Home, and School that our minds' capacity of remembering depends very much on the medium that the information is delivered on. Text or audio? You'll only remember 10% of it 3 days from now. Things look a little different when you also add a visual element, as pictures can help you retain as much as 65% of that information. In this context, it's no surprise that both B2B and consumer marketers are going crazy over visual content this year.
Memorable content has a greater impact on people, and can lead to greater engagement on social media. When that content gets "circulated rapidly and widely from one internet user to another" – as the Oxford Dictionary defines 'virality,' then it transcends simple engagement and steps into viral territory.
In case you wish to host visual content on your own website, rather than on a social platform, make sure that the share buttons are visible and accessible, so that visitors can spread the content for you.
From Zero to Hero: The Social Media Marketer's Strategy Kit
Download the strategy kit for social media marketers who want to stay on top of their game. Use the actionable steps, tips, tricks, and guidelines to take your brand and business from 0 to hero on social media. The kit is accompanied by ready-to-use templates to help you define, implement and monitor your social media marketing strategy in all its complexity.
Educating through Useful Infographics
Almost any industry can benefit from well-designed and clearly-organized infographics. These pieces of visual content can include anything from statistics to DIY guides for a variety of things. The DIY trend has been going strong this year, but who can benefit from it? Basically any brand, from hardware manufacturers who share computer building guides to restaurants that disclose how their most delightful dishes are created. Here's the header of a short infographic we've created for one of our recent posts. Click on the image to see the full version.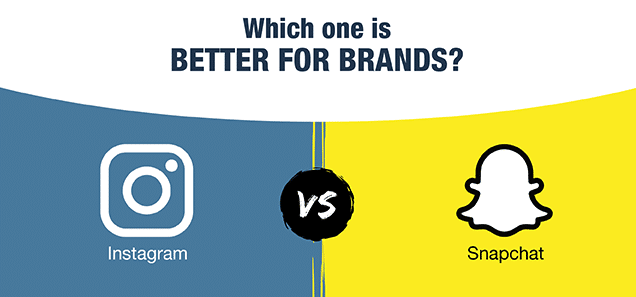 If your brand chooses to develop a visual content marketing campaign that is based either exclusively or partially on infographics, there are several guidelines you should follow. First of all, you need to come up with an eye-catching title. There will be tags and text description to support the infographic's search engine optimization, but for people stumbling upon it directly, the header is what determines if they'll actually spend significant time on your piece of content. Next, check the relevancy of the information, and in addition, make sure it's actual. Divide the information into segments that flow in a logical order. Not at last, combine images and text in a way that simplifies core concepts and makes the information easier to digest. Nobody wants to read paragraphs of text on an infographic.
Is this efficient, at all? According to Content Marketing Institute's 2017 Benchmarks, Budgets and Trends report, 58% of B2B marketers and 63% of consumer marketers found success using infographics this year. That's an 8% increase year-on-year for B2B marketers.
Going Behind-the-Scenes with Native Video on Facebook
The world's largest social network has been encouraging people for well over a year to upload videos to your Facebook page rather than to YouTube or Vimeo. Tasty, which is American digital publisher Buzzfeed's video series on comfort food, is a living lesson of how to master this game. Tasty has a massive following on each social network it has an account on, but it's Facebook where it has fully-developed its potential. More precisely, the series has north of 74 million fans on this social network. How did it achieve all of this? By tapping into the DIY trend with short recipes of delicious dishes made with common ingredients.
In just one hour after being uploaded to their Facebook page, the above recipe for garlic parmesan carrot fries had amassed 3.1 million views, 69K likes and 33K shares. In contrast, the same recipe posted to YouTube had 11,810 views, 1,166 likes and 15 dislikes.
Timepiece manufacturer Fossil has recently collaborated with 360i and Tasty to promote its latest smartwatch. Resulting from the collaboration were videos of three Tasty producers that demonstrated what happens behind the scenes.
"We consider ourselves innovative and curious types, and we wanted to tap into our customers' interests outside of just fashion in order to raise awareness and have our product be the most relevant and top of mind," said Jill Elliott, chief creative officer at Fossil.. "Revealing the producers behind the hands of the Tasty chefs was a unique behind-the-scenes opportunity."
What lessons are there to learn from these two Tasty examples? First of all, you can simply use native video to fulfill your brand's main goal – in this case, teaching people how to cook simple, yet tasty dishes. Secondly, your brand can embark either alone or with a partner in a meaningful journey to demonstrate your audience what happens behind the scenes, and how your product or service comes into existence.
Video will account for 69% of all internet traffic by 2017, or at least that's forecasted in the Cisco Visual Networking Index. That's a major jump from 12% in 2006. By 2010, it already was the largest category of internet traffic. Given how easy this type of content is to consume, if your brand has the human and financial resources to produce video content, you shouldn't think twice about it.
Entertaining with Live Video
Twitch, YouTube and Facebook have all embraced the live video movement. While still using video as the medium, live content seems to be a whole different kind of beast. Not only does it allow brands to show something as it happens, but it can also feature interactions between the people in front of the camera and the ones watching the video.
Much like Tasty collaborated with Fossil to engage the audiences of both brands, American male grooming products brand Old Spice made an unexpected choice when it tapped into the gaming community. The brand created a live video campaign on Twitch and named it Nature Adventure.
As you can see in the video promoting the campaign, the goal was to drop a man in the woods for 3 days, and let gamers control his actions.
"Old Spice is thrilled to bring an outdoor gaming experience like no other to our fans and the Twitch community," said Kate DiCarlo, communications manager for P&G Beauty Care in an interview with AdFreak. "We're always looking for new ways to entertain and build brand loyalty with our fans, and Twitch is the perfect partner to help us reach the gaming and livestreaming culture in an authentic way. Plus, with scent names like Timber, Amber and Citron, we couldn't think of a better way to celebrate our new nature-inspired Fresher Collection."
Like in all the other cases, the key to getting people to engage with your content is to come up with an original idea and watch things from a completely new perspective.
Visual Storytelling with Photos
Italian pastry chef Matteo Stucchi (aka I Dolci di Gulliver) took it to Instagram to demonstrate how some of his desserts are created. At this point, you might think that this is yet another case of tapping into the DIY trend. A short glimpse at the following image will surely prove you otherwise.
The brilliant Monza-based chef has created dioramas in which desserts are brought to life in unexpected ways. Construction workers are building a tiramisu, two strawberries are getting married in front of a miniature priest, and biscuits dressed like mummies are haunting people. Make sure to check his Instagram account to see more of his mind-blowing ideas.
The conclusion here is that you don't always have to tell things as they are. Build a story around the manufacturing process, and your audience will get to also appreciate you for your imagination, not only for what your brand is making.
Advertising with Banners
Advertising is often seen as a last resort to attract people, but it shouldn't be. It's quite the opposite, as it should be used in the beginning of visual content marketing campaigns in order to get the snowball rolling. Banners posted online either on advertising networks or on partners' websites may not be as visually impactful as their printed counterparts, but they can catch the eye of the audience.
Visual marketer Robert Katai argues that banner ads are far from being dead, and that they're still be around 10, 20 or even 30 years from now. To support his case, he talked on his blog about Netflix's approach to visual marketing.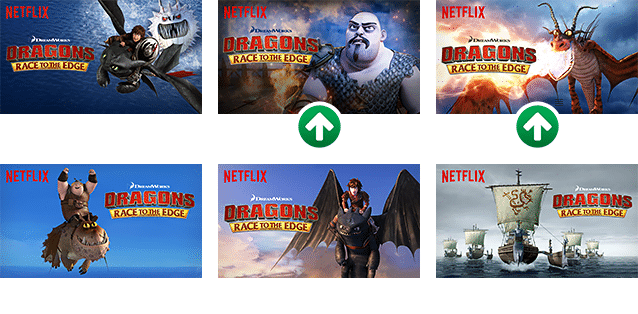 This American multinational entertainment company uses banners or actionable images such as the ones you can see above to promote the TV shows and movies currently available on the platform. According to Netflix's study, there are four aspects to be taken into account:
Emotional images lead to greater engagement
Villainous characters convert better than the protagonists
No two stories share the same audience
Sets of 3 elements, colors and fonts work the best
To support the last statement, it seems that increasing the number of elements to four or five confuses the brains.
Katai's conclusion is that banner ads shouldn't be killed off, as they still have a lot of potential. Instead, marketers should transform them by placing banners on platforms where visual content is not only consumed, but shared.
Mixing and Matching the Ingredients
You might think that this blog post has a cooking theme going on from the title to the last sentence. Truth be told, you're not that far from the truth, as cooking can really be used as a great analogy in many situations. There's a lot of experimentation to be done, much like in a kitchen. However, once you find which ingredients keep your audience engaged, you can achieve growth based on a perfect visual marketing campaign!
Efficient Social Media Communications With Swat.io