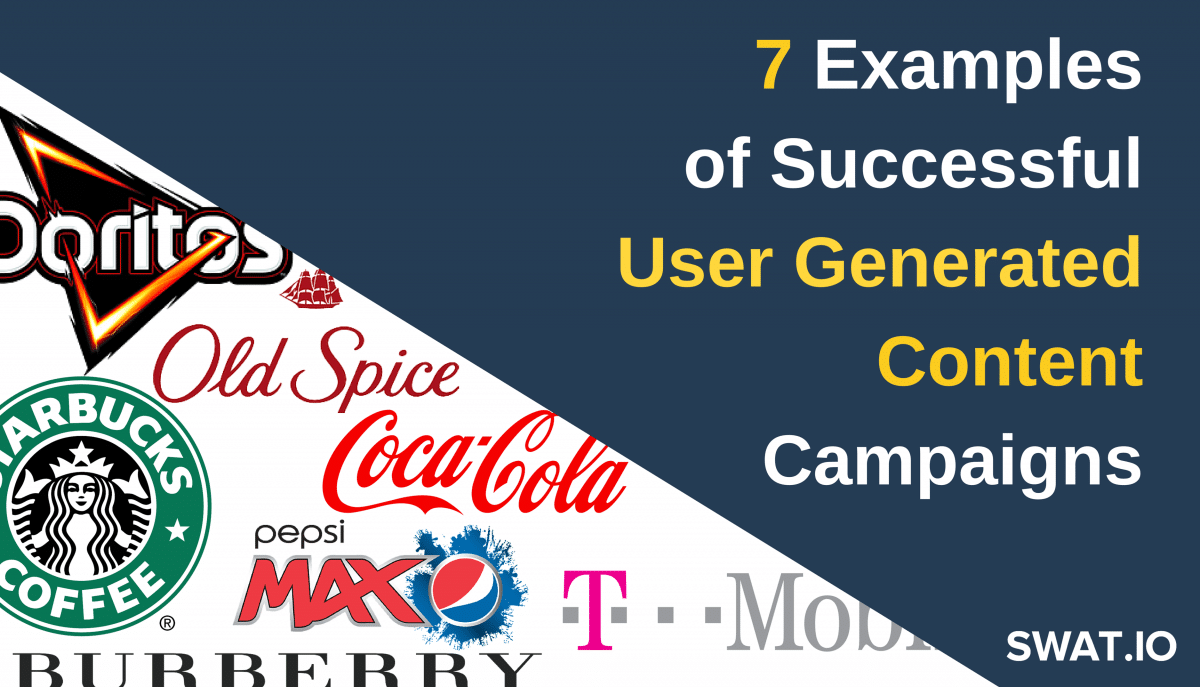 7 Examples of Successful User Generated Content Campaigns
Remember how things were 10 years ago? Marketers put a lot of effort into creating new strategies and campaigns that consumers would hopefully love. They invested into hiring creative people, let them work in special "creativity" spaces and were constantly focusing on expanding the channels to bring the ideas to the waiting consumers who would hopefully act on them (buy the products).
With the rise of social media, information and potential ideas are flowing back from consumers to producers. Therefore, brands who are closest to the feedback from their customers and who can most quickly act on it will be ahead of the competition.
User generated content is what big brands leverage nowadays and it's defined as "any form of content such as blogs, wikis, discussion forums, posts, chats, tweets, podcasts, digital images, video, audio files, advertisements and other forms of media that were created by users of an online system or service, often made available via social media websites".
User generated content campaigns are successful for a number of reasons: they embody creativity at its highest, they help create a bond between the end consumer and the brand, they boost loyalty levels, they create a big buzz and see high engagement rates, etc.
Here are 7 such campaigns and what you can learn from them.
The Art of Social Media Content Creation
Download our eBook and learn how to plan, create and distribute your social media content while measuring its effectiveness on your relevant social media channels. To ensure you don't miss out on any big social media content trend or best practice, we've also included interviews of 5 experts in this field. Find out how to master the art of social media content creation using the latest available tools and determine what type of content makes your audience tick!
Burberry – The Art of the Trench
British clothing company Burberry was founded in 1856. When Angela Ahrendts was appointed CEO in 2006 she looked for a way to change consumers' perceptions of the company's ageing brand. That's how she came up with the idea to launch a user-generated content strategy in the form of The Art of the Trench website where users can upload and comment on pictures of people wearing Burberry products. It's reported that Burberry's registered a 50% year-over-year increase in e-commerce sales following the website launch.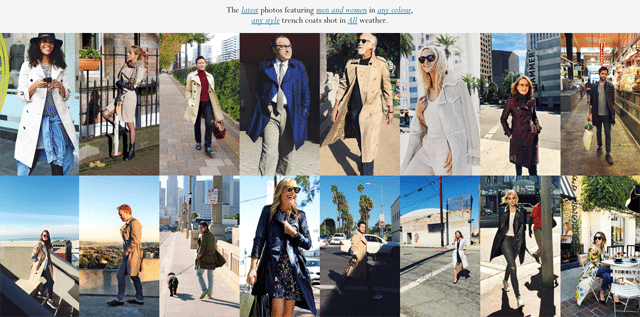 Key takeaway: pick one item that represents your brand and build a campaign around it. Creating a dedicated website is actually very nice because the user-generated content (photos, videos, etc) can be uploaded there and remain visible indefinitely. Plus, showing "real people" wearing your product proves the popularity of your brand.
Starbucks – The White Cup Contest
Seattle-based coffeehouse chain launched a user-generated campaign dubbed White Cup Contest in April 2014. As part of the contest, customers were asked to doodle a creative drawing on their Starbucks cups and submit pictures as entries. The winning entry would serve as a template for a new limited edition Starbucks cup.
The content lasted for 3 weeks during which nearly 4,000 customers submitted their photos. The campaign generated a huge amount of social media activity, especially on Twitter.
The winning entry came from a 20-year-old college student named Brita Lynn Thompson.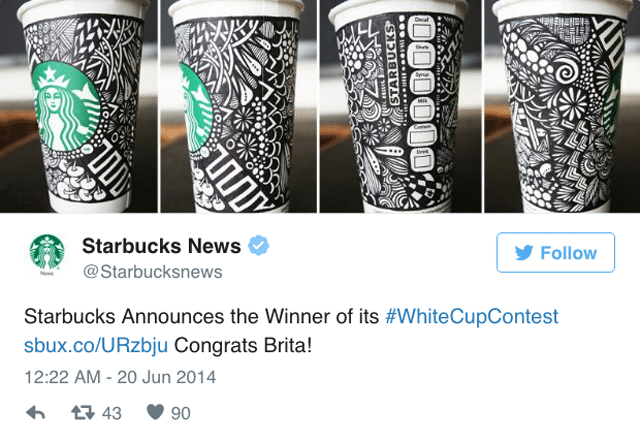 Key takeaway: if your user generated content strategy is creative enough you don't need a huge budget to have a big impact on social media. Learn from Starbucks that valuing customer feedback always pays off.
Coca-Cola – Share a Coke and a Song
Coca-Cola created the well-known "Share a Coke" campaign to boost top-of-mind awareness. The campaign was first launched in Australia in 2011, but the company then expanded it to the US, UK and other countries worldwide.
During the campaign, Coca-Cola produced Coke bottles with customers' names on the labels. Customers were then asked to share the pictures of their personalised coke bottle on Twitter and other social media platforms.
The company attributes the campaign to a 2% increase in U.S. sales after over a decade of declining revenues.
In mid-April 2016, Coca-Cola rolled out another campaign dubbed "Share a Coke and a Song". Bottles feature more than 70 genre-spanning lyrics – from classic hits to recent chart-toppers- as well as lyrics from iconic and soon-to-be-iconic Coca-Cola and Diet Coke ads such as "I'd Like To Buy The World A Coke", "Taste the Feeling™" and "Just For The Taste Of It."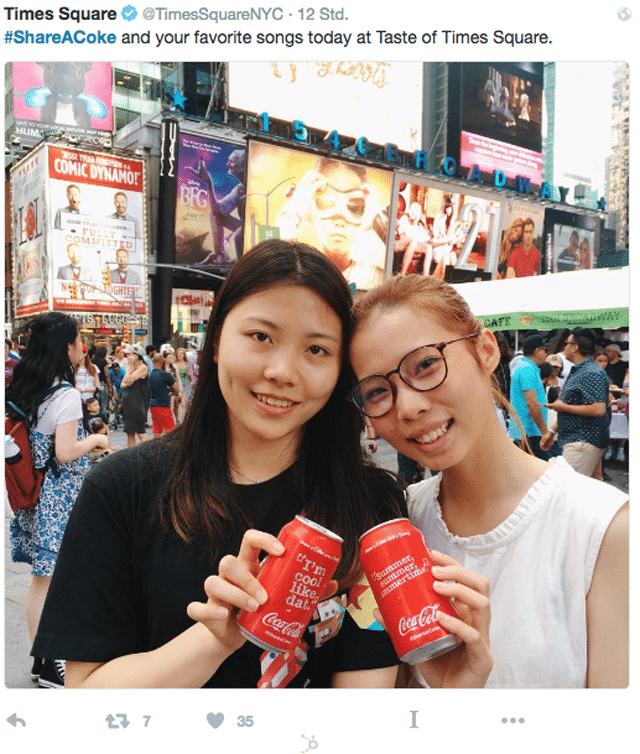 Key takeaway: capitalise on successful campaigns whenever possible. Build new campaigns on already successful ones.
Doritos – #BurnSelfie
Doritos, the brand of seasoned tortilla chips produced since 1964 by American food company Frito-Lay, launched a campaign in Canada to promote their new Roulette product.
People were asked to submit entries of their "burn selfies" after they ate one of the spicy tortilla chips. Some of them are really funny.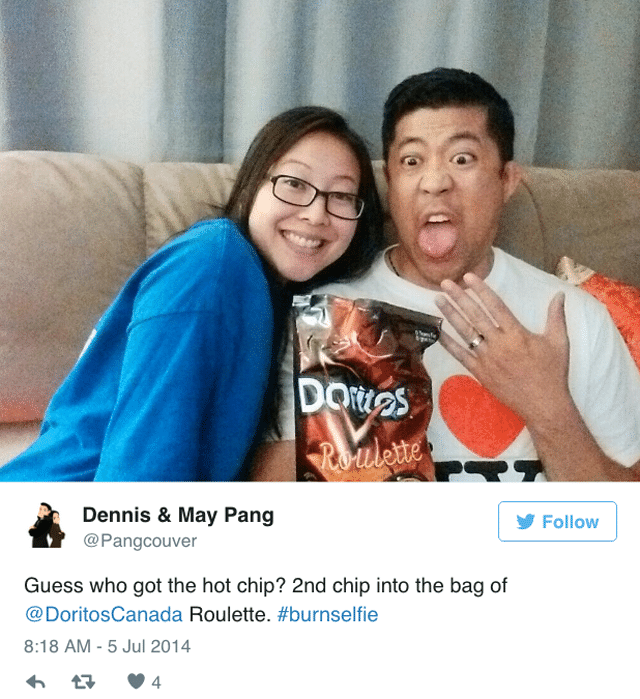 Key takeaway: associate your campaign and the name of your products with things that most people have heard of. You can't speak of Doritos Roulette without thinking about the Russian Roulette. If you picture it that way, the idea of placing one really spicy chip inside a bag with non-spicy chips is pretty creative.
Pepsi MAX
–
Find Your Superfan
Because Jeff Gordon has many social media fans and because he is Pepsi Max' spokesperson, the company thought of engaging his audience through a campaign dubbed MAX It Now aiming to find the ultimate superfan. The brand created a series of 24 social media challenges including tweeting why they prefer Pepsi MAX to Coke Zero in 24 words and Instagramming themselves with a MAX and #24 gear.
Based on the time it took them to complete each task, contestants earned points and won prizes (TVs, gift cards, a year's supply of Pepsi MAX and die-cast cars), depending on the quality of their posts.
Based on point totals, after 24 challenges only 10 users remained in the race and went through 4 more challenges. The winner went on a trip to the Chase Race at Martinsville Speedway as a VIP Pepsi MAX correspondent to managing the brand's social channels and interview Jeff Gordon.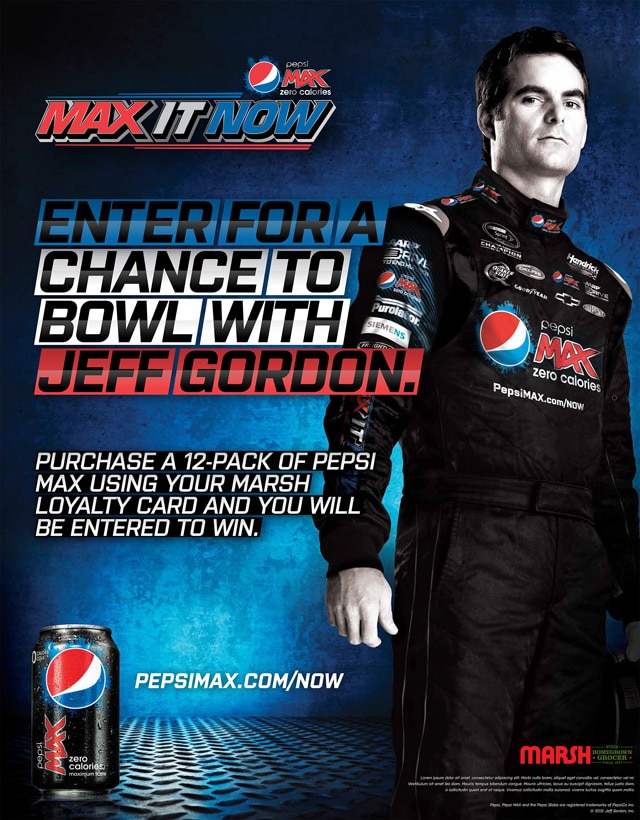 After the campaign, Pepsi MAX had more than 7,300 entrants and over 700 images of Pepsi MAX cans posted to social media.
Key takeaway: true fans are not afraid to go to great lengths to demonstrate their love for a brand. Don't compromise and go for lightweight campaigns. Go for daring ones. Even if you won't get tons of responses, they will help you find your true evangelists and not only those people who are in it for the prize.
Old Spice – The Man Your Man Could Smell Like
This one was a pretty daring campaign from Old Spice. It was based solely around Isaiah Mustafa, otherwise known as "The Man Your Man Could Smell Like."
The campaign featured videos of Mustafa responding to tweets and Facebook comments from fans in real time.
The great thing was that Old Spice managed to respond immediately which resulted in an increase in social media activity over a short time period.
[youtube https://www.youtube.com/watch?v=owGykVbfgUE]
Key takeaways: Provide quick and personalised responses to really create conversations and if your campaign takes a different path, don't be afraid to run with it.
T-Mobile – The Breakup Letter
T-Mobile made it incredibly easy for customers of their competitors to break up with their mobile network operators via a breakup letter which they afterwards posted on social media.
As an incentive for the campaign, T-Mobile offered to pay termination fees for customers who submitted a letter and broke up with their providers.
This was a great way for T-Mobile to get insight into what potential customers really want.
The result was impressive. 80,000 people posted breakup letters!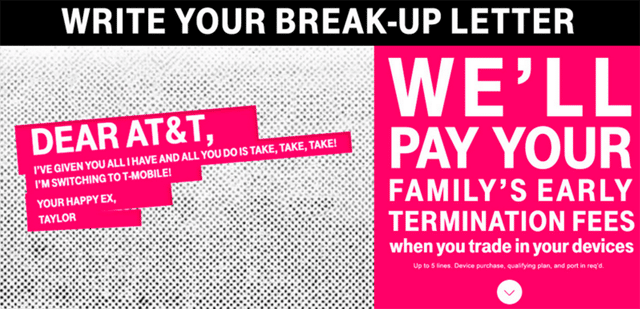 Key takeaways: use your user generated content campaign to better understand the needs of your customers so that you can later tailor your products and services accordingly.
Finally, if you decide to run user generated campaigns (and we think you should give them a try), remember to always match your promotion type to your audience. If your brand targets elderly customers, asking them to submit videos might be deterring. On the other hand, if your customers are millennials, a user generated campaign on Snapchat might be a great choice. It all depends on the audience!
If you know of any other user generated campaigns that you'd like to share, please use the comments section below. We'd love to hear all about them!
Efficient Social Media Communications With Swat.io