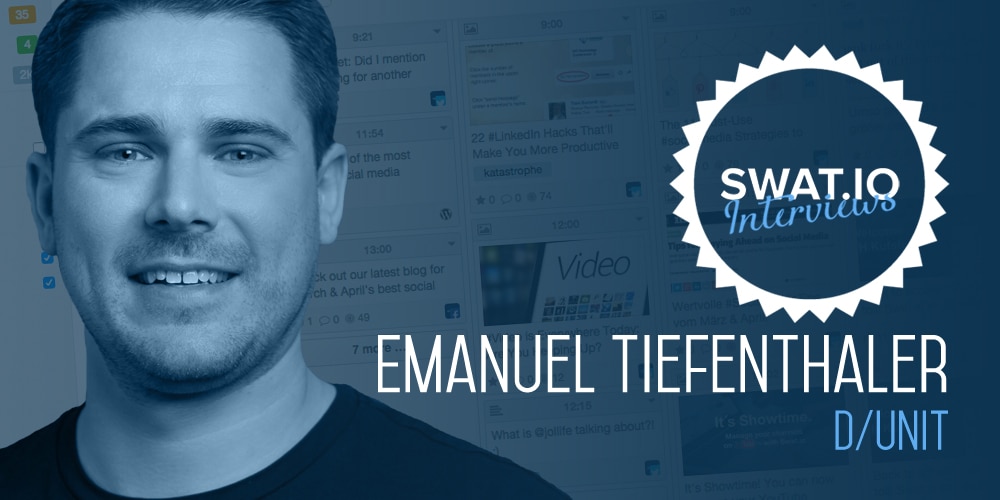 Emanuel Tiefenthaler, D/UNIT (Germany): "Reply to every single user comment."
In our 4th round of Swat.io agency interviews we've taken a little trip to Munich to meet Emanuel Tiefenthaler from D/Unit, an agency specializing in digital sports marketing. However, the agency's portfolio also sports some edible delights 😉 But find out for yourself!
1. Tell us a little bit about your clients, about who they are, their size, etc.
D/Unit is an agency for digital sports marketing. Among our clients you'll find brands (bwin, Amway, Veltins, Rauch, etc.) as well as platforms (FC Bayern München, Euroleague Basketball, Hahnenkammrennen, etc.). It's our goal to develop innovative ideas for our clients, which will put sports fans in direct contact with their brands.
2. That sounds like a lot of work! What does a typical day in your life look like?
Our agency is barely two years old, so we don't necessarily have a set distribution of tasks. Just like with any startup, the tasks vary greatly. I do project and community management, but I also organise the team, take care of the company development and finances.
3. Which tools do you use to stay on top of your work load?
We use Slack and Basecamp for our general organisation, and our resources are planned using Float. The time we spend on each project is tracked with mite. For our social media management we use Swat.io, exclusively.
The Blueprint – Successful Social Customer Service in 13 Steps
Download our eBook and learn the 13 steps that will take you on the right path to social customer service success in no time. It's all about the strategy and we've come up with the perfect one for you!
4. Can you tell us a little bit about what your work flow looked like before you started using Swat.io?
Before using Swat.io we did our editorial calendars with excel lists which we were sending back and forth via email, including image suggestions, in attachments. It worked, but it took a lot more effort and was way more complicated.
5. Which Swat.io feature do you and your team treasure most?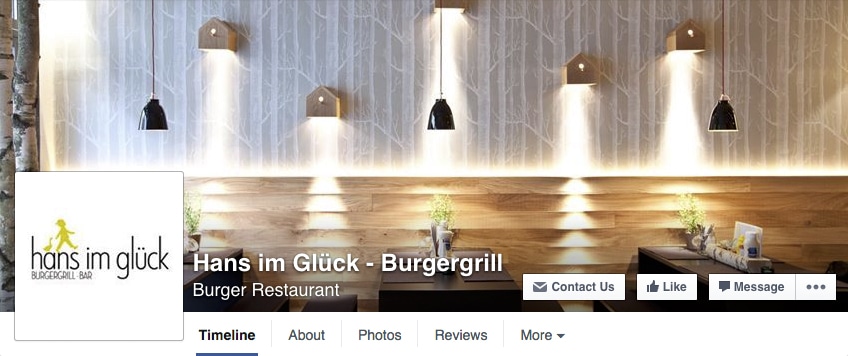 Our client "Hans im Glück Burgergrill" has asked us to bring some structure to their restaurants' Facebook pages, which used to be run not just by headquarter, but also by franchise holders and fans. Because of their rapid expansion "Hans im Glück" really fits our client profile; we relish the almost sports-like challenge. By now we've adapted the Facebook pages for more than 40 restaurants to a consistent structure, and we coordinate them via Swat.io. Because of the various operating companies it's necessary to set up different user rights for each page on the client's side.
We also love the Instagram integration in Swat.io. We were able to test this feature extensively in a product campaign for Rauch which lasted several months. Swat.io made it easier to coordinate posts with the client, as well as to publish the posts with a minimum amount of hassle involved.
6. How is Swat.io different from other tools that you've considered using?
We really appreciate the direct contact with the Swat.io team. In the past, we have suggested features and then saw them implemented in the very next release – and that, in turn, has allowed us to improve our services for our clients. And maybe other users can benefit from those features in the future as well.
7. In your opinion, what are the biggest challenges for key account managers who have to juggle multiple accounts and maintain an overview?
Once you're working with multiple clients and on various platforms, it can get complicated, because you're not working on one big and coherent project anymore. Swat.io puts everything in one place: user interactions, content planning for multiple clients – and on any number of channels and platforms.
8. Do you have some advice for our readers who would like to improve their own social media management?
Reply to every single user comment. Even if it's just a like for an emoji they posted. Users pick up on the mood, and that has positive effects.
About Emanuel Tiefenthaler
I'm enthusiastic about digital communication in all areas. Based on our experience in project management and consulting in various online agencies, Robert Schmidle and I founded D/UNIT in 2013, together with the WWP Group. We have the necessary experience in digital marketing as well as sports marketing needed to bring sports fans and the brands they love together.
D/UNIT is an agency for digital sports sponsoring. The company, established in 2013 in Munich, is a subsidiary of WWP Group, which was founded by skiers Hanni Wenzel and Harti Weirather. Emanuel Tiefenthaler and Robert Schmidle are the managing directors. Among D/UNIT's clients are FC Bayern München, bwin, Veltins, Hahnenkammrennen and Amway. D/UNIT is synonymous with the intersection of sports and brands on the digital playing field.